Meatless burgers continue to be popular among Americans, according to review platform Yelp. The company just released its Yelp's Top 100 Burger Spots across the United States list and it contains a snapshot into the six biggest trends among Americans.
To kick off the beginning of what it calls "burger search season," Yelp identified that US burger lovers are clamoring over barbecue-sauced varieties, craving hints of fusion-style Asian flavors, and loving their builds stacked high with outrageous toppings.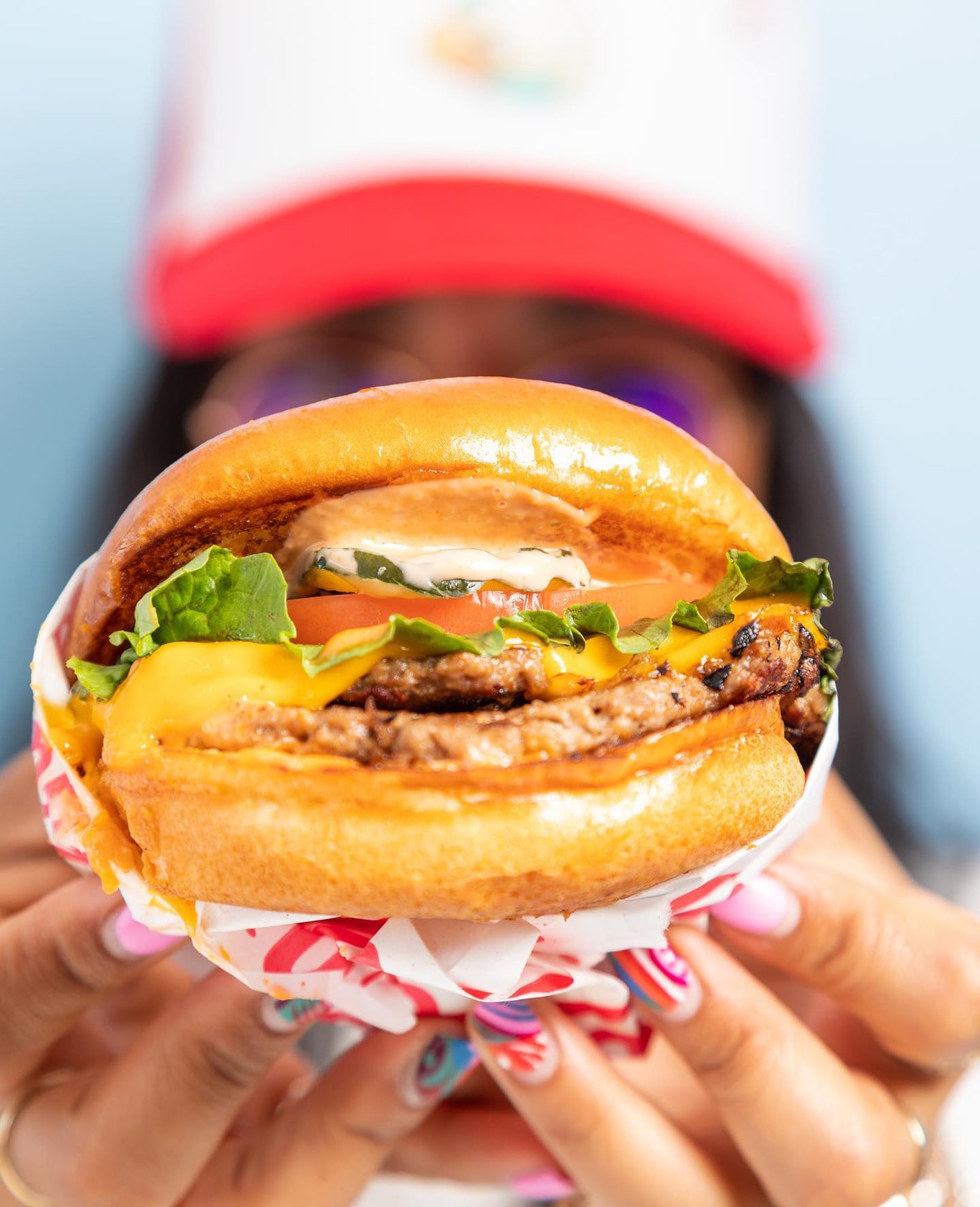 Monty's Good Burger
And, it turns out, Americans are all about plant-based burgers as nearly one-fifth of the 100 burger spot list consists of vegan or vegetarian establishments, with several taking top spots.
Yelp's top vegan burger spots
What are some of the best meatless burgers in the country? At #12 is Monty's Good Burger, a four-location vegan fast-food chain in the Los Angeles area beloved by celebrities such as Kourtney Kardashian Barker and her husband Travis Barker.
Here, Yelpers love to order a single vegan cheeseburger served on a plant-based brioche bun and Max'd Out Fries from Monty's secret menu (which are akin to In-N-Out's animal-style fries but without hurting any actual animals).
The 11th spot goes to Evolution Fast Food, the first plant-based drive-thru in San Diego which was founded in 2004 by Mitch and Loren Wallis. At Evolution, Yelpers love both the food and the eco-friendly ethos, which extends to policies such as reusing its fryer oil as fuel.
"We've dedicated our life to hopefully making the planet more livable and more sustainable for the future," Mitch Wallis said in a statement.
In 2016, Mitch Wallis also helped launch another vegan chain Plant Power Fast Food (#39 on Yelp's list).
The highest-rated vegan burger spot on the list is Atlanta sensation Slutty Vegan which slides in at number three. In 2018, entrepreneur Pinky Cole first opened Slutty Vegan as a truck and has been quickly expanding into new regions with a $25 million investment in hand. Yelpers love to get "sluttified" in person at the chain's 11 locations where the party atmosphere matches the energy of Slutty Vegan's beloved burgers.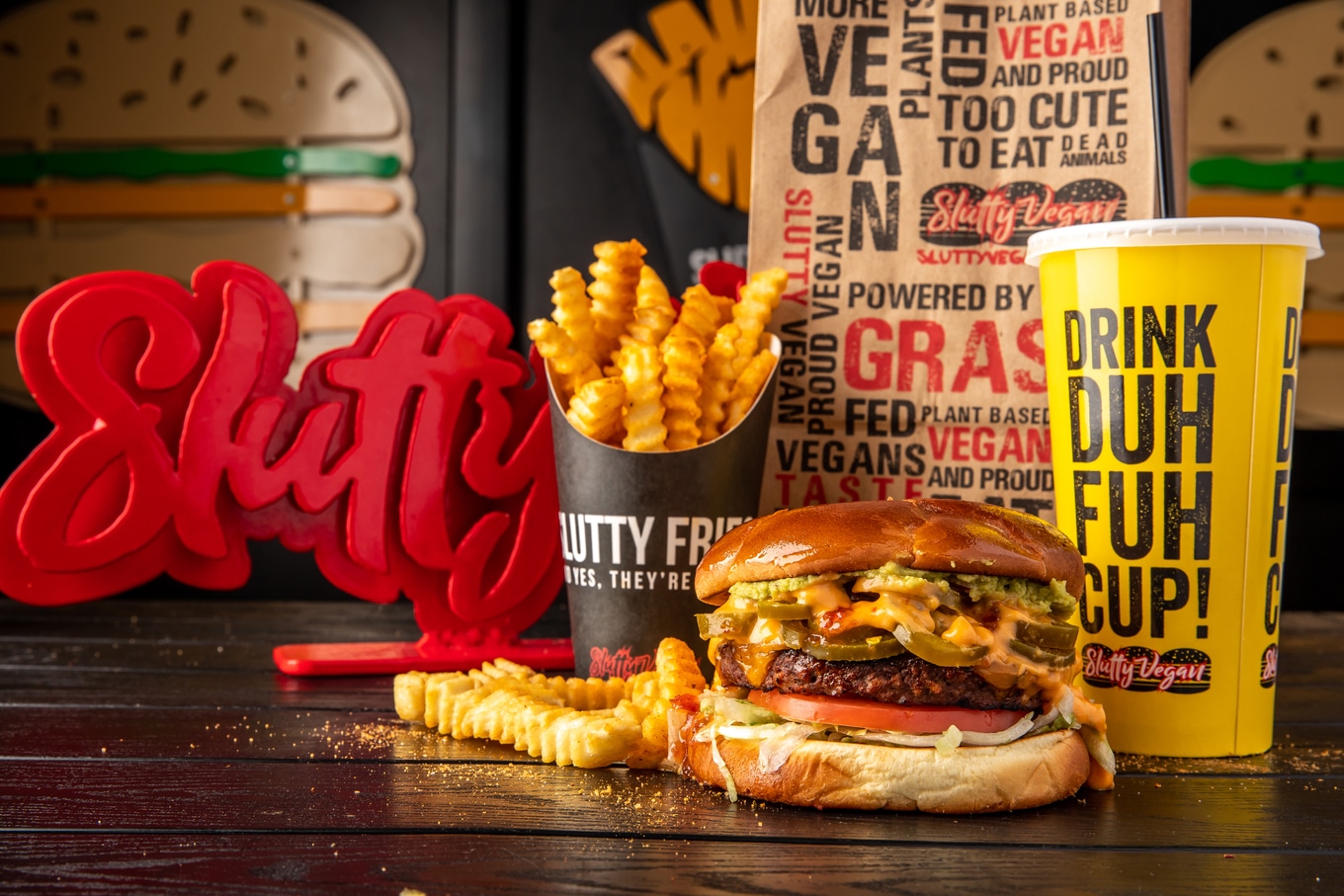 Madelynne Boykin
What's next for the business? Following two outposts in New York City and a kiosk on campus at Georgia Tech, Slutty Vegan is currently building its first drive-thru in Columbus, GA.
Yelpers love vegan burgers
Prior to its current top 100 burger list, a rise in the popularity of vegan burgers first began on Yelp around 2019. That year, plant-based burgers in Yelp reviews increased by 65 percent year-over-year since the year prior. Drawing data from its nearly 200 million reviews, Yelp saw a surge of mentions of plant-based burgers in cities such as Atlanta, GA; Pittsburg, PA; and Detroit, MI.
When it came to particular plant-based brands, mentions of the Impossible Burger more than tripled in 2018 and Yelp predicted the trend would only continue to grow.
Fast-forward to this year's top 100 burger list and nearly 20 percent of the honorees are either fully vegan or vegetarian businesses. In its announcement of the winners, Yelp also mentions that plant-based continues to be a sizzling trend.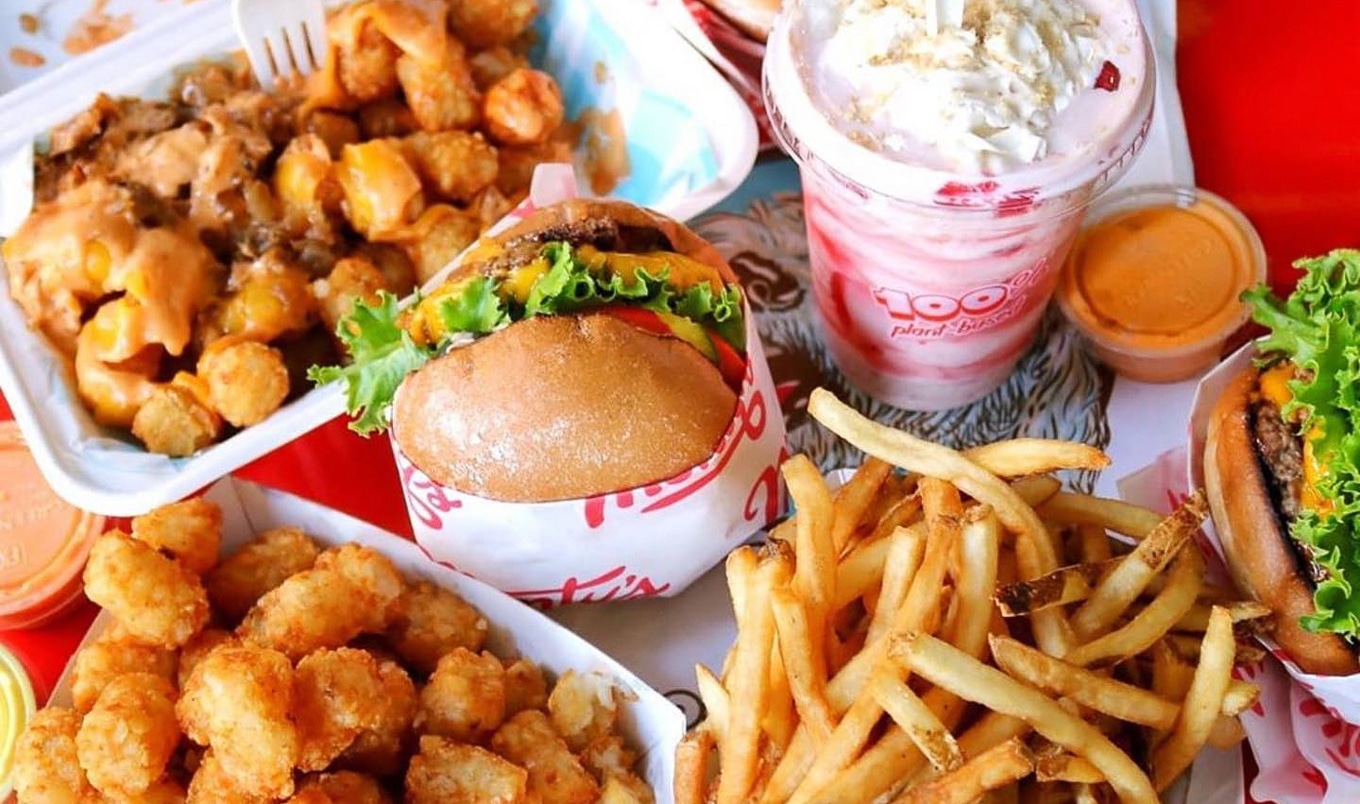 Monty's Good Burger
"Yelp has found that burgers are one of the most searched food items amongst the platform and some of the most searched-for types of burgers include vegetarian/vegan burgers and Impossible burgers," Tara Lewis, Yelp Trend Expert, tells VegNews. "19 of this year's Top 100 Burger Spots utilizes Yelp's vegan and/or vegetarian attribute and countless others on the list offer vegan and vegetarian options at their restaurants."
"Plant-based burgers are something Yelp consumers are craving with restaurants like Slutty Vegan and Monty's Good Burger topping the list," Lewis says.
In addition to the vegan and vegetarian burger spots, the majority of the other honorees on Yelp's list have added a meatless burger, This includes the #4 spot Gordon Ramsay Burger in Las Vegas where guests can order the Viva Vegan Burger or swap a plant-based patty into any of the other eight burger builds.
Vegan burgers go national
In the future, Yelp's lists of the best burgers in America might include even more vegan shops. That's because the number of vegan fast-food options continues to grow, including some with celebrity clout.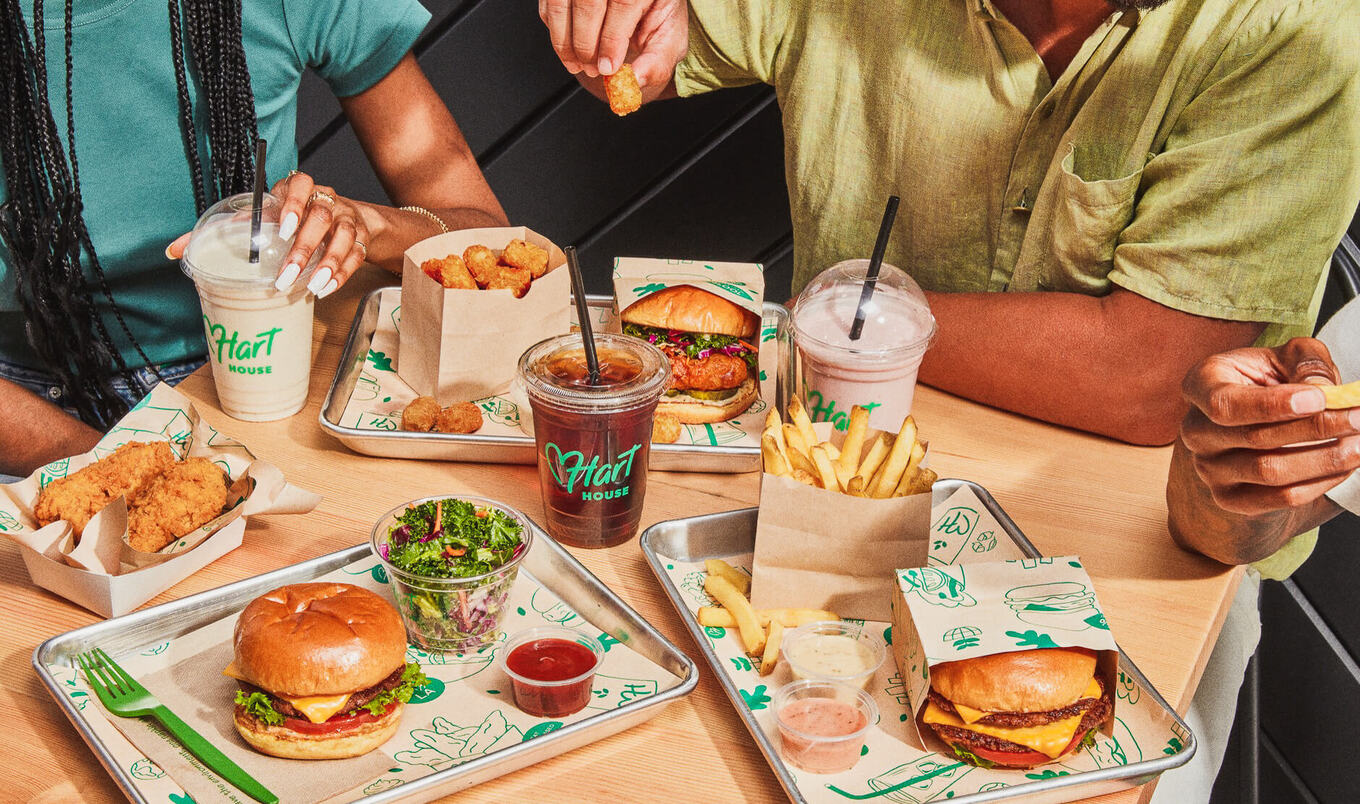 Hart House
Comedian Kevin Hart hopes to steer burger lovers in the plant-based direction with his new concept Hart House—which he hopes becomes as ubiquitous as Wendy's, Burger King, and McDonald's. The first Hart House opened last summer in the Los Angeles area. Last week, Hart expanded the vegan fast-food chain to its third location, a Hollywood outpost formerly occupied by a McDonald's complete with a drive-thru.
Top Chef alum Spike Mendelsohn opened the first location of vegan chain PLNT Burger in 2019 and has since expanded its footprint to 13 outposts on the East Coast serving cutting-edge vegan burgers options, including a new chicken burger made with Meati Foods' mycelium-based vegan mushroom meat.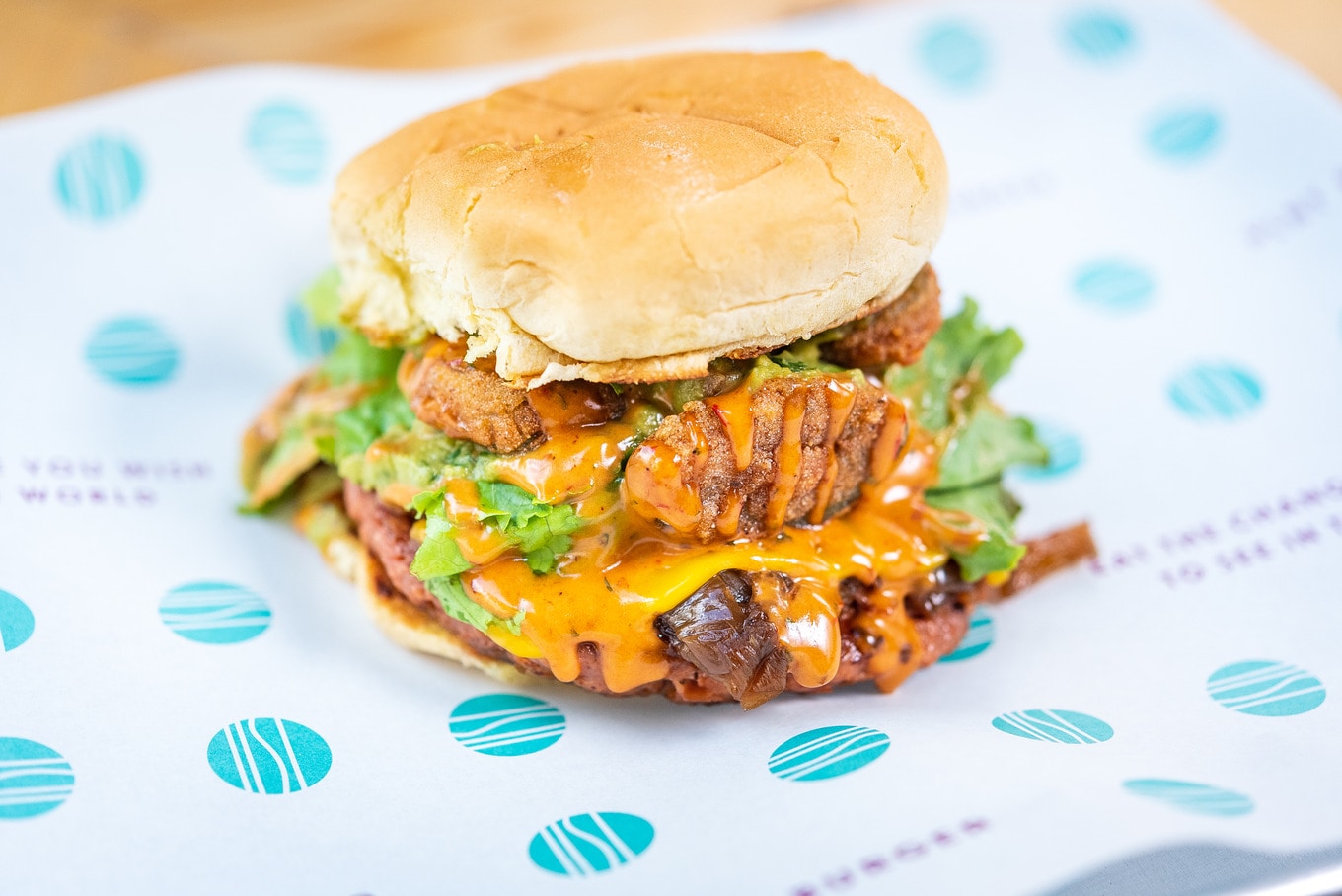 PLNT Burger
On June 8, Mendelsohn and team will open the third PLNT Burger location in NYC. This outpost comes right after NYC's Mayor Eric L. Adams, a proponent of the plant-based diet, launched a citywide campaign to help New Yorkers eat more plants and implemented Plant-Forward Fridays in public schools.
And United Kingdom import Neat Burger—which counts F1 race car champ Lewis Hamilton and actor Leonardo DiCaprio as investors—opened its first NYC location in April in the Nolita neighborhood of Manhattan.
The menu here focuses on burgers loved by customers at its UK customers but also includes items dedicated to NYC's culinary history such as Chopped Cheese sandwiches, Patty Melts, and Buffalo Chick'n Tenders.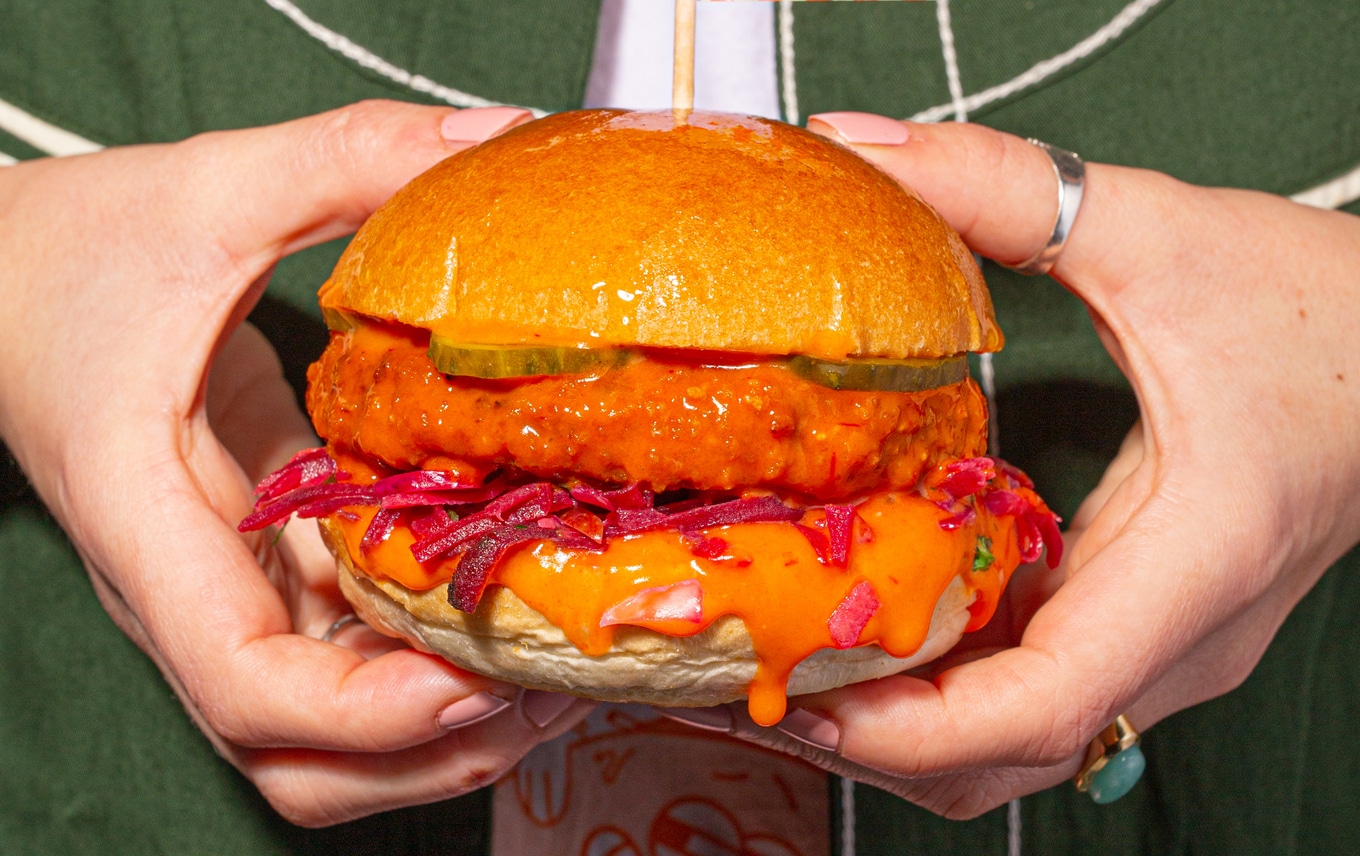 Ben Slater and Emma Pharoh
Get ready for a whole lot of new vegan burgers to Yelp about because Neat Burger (which clocked a 20 percent spike in sales in the first quarter of 2023 at its London shops) recently raised another $18 million to fund its expansion across the US, Middle East, and Italy.
For the latest vegan news, read: