With the world's population projected to reach nearly 10 billion by 2050, ensuring food security is crucial. While research continues to show how animal agriculture fuels the climate crisis, alternative proteins can play a vital role in meeting the growing global demand for protein sustainably. A new investment fund, Joyful Ventures, just launched to support this future by funding innovators in the sustainable protein industry.
Despite the challenging investment climate, Joyful Ventures has already successfully raised $23 million of its $25 million fund. The primary focus of the fund is supporting more sustainable and regenerative food solutions for traditional protein production—no small task as the global animal protein industry is valued at a staggering $1.5 trillion.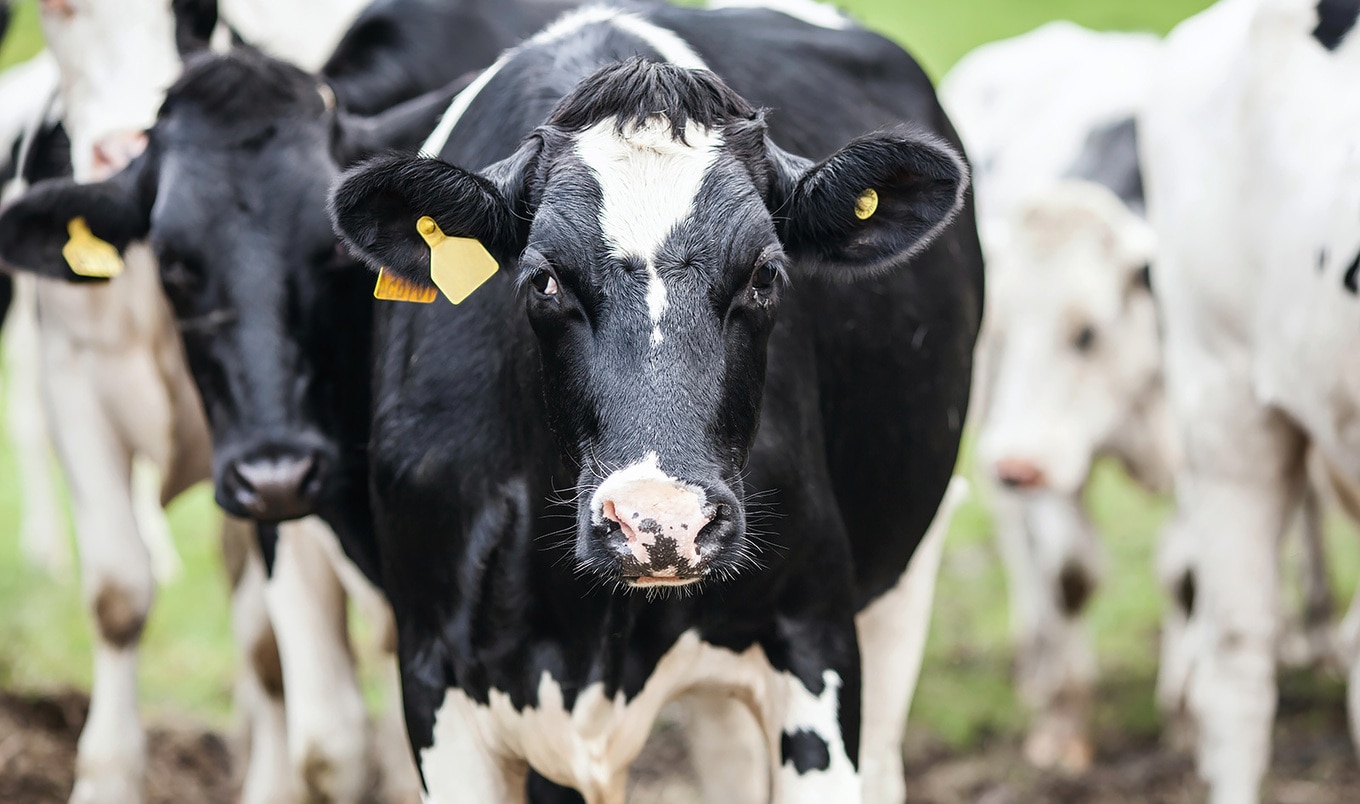 Jenny Hill
Joyful is led by individuals with deep expertise in alternative protein, entrepreneurship, and investment. What sets Joyful Ventures apart is both its mission and its founders, as it is the only LGBTQ- and woman-led firm in the industry.
With 40 years combined experience, the venture capital fund is founded by Jennifer Stojkovic (founder of Vegan Women Summit); Milo Runkle (founder of animal-rights organization Mercy For Animals, co-founder of nonprofit The Good Food Institute, and co-founder of investment firm New Crop Capital); and Blaine Vess (founder of education company Student Brands).
"We believe that the global movement toward food transformation is expanding and accelerating," Vess said in a statement. "The future is full of multi-billion dollar, world-changing sustainable protein companies whose founders face critical challenges, particularly in the pre-seed and seed stages."
During Runkle's 22-year helm of Mercy For Animals (MFA), the organization raised $130 million to support its work in fighting for animal rights. "We are not just investing in companies; we are investing in global transformation," Runkle said in a statement. "We are proud to champion entrepreneurs forging a future where nutritious, sustainable food is universally accessible."
Alternative protein startups get $23 million in their corner
Alternative proteins experienced a surge in venture capital in 2021 and 2022, with $329 billion invested. However, backers have pulled back significantly in 2023 despite the urgent need to support the proliferation of alternative proteins given the climate crisis.
"With a historic water shortage and drought, countries around the world are facing an existential challenge to produce protein for the growing population of 8 billion people," Stojkovic tells VegNews. "Yet, despite these problems, consumer demand for animal products continues to grow."
"We must find solutions to these critical issues to safeguard the planet against hunger, while creating a better future for the planet and animals," Stojkovic says.
Joyful's founders believe in the future of alternative protein and are determined to make a significant impact by investing in early-stage startups that disrupt and innovate the food system. As such, its two first two investments were in cultivated meat and plant-based seafood.
Generally, Joyful's target technologies include plant-based solutions, precision fermentation, mycoproteins, molecular agriculture, and cultivated technologies. By focusing on these areas, the founders aim to catalyze the growth of the alternative protein industry.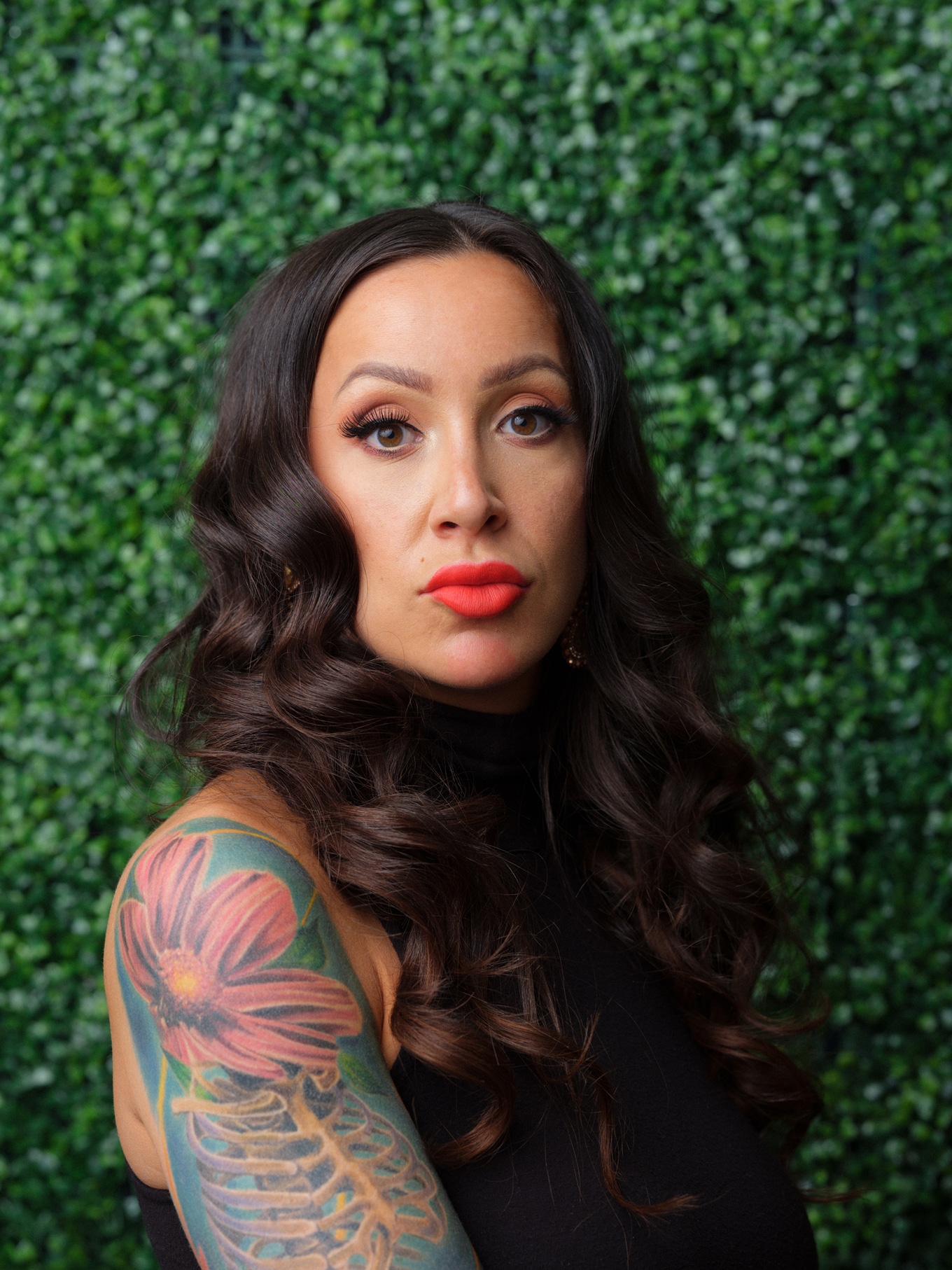 Vegan Women Summit
Stojkovic built her career under "super angel" venture capitalist Ron Conway and previously worked with some of Silicon Valley's leading companies, including Google, Microsoft, and Meta.
"Joyful is looking for game-changing opportunities that solve crucial bottlenecks in the transition to a sustainable food system," Stojkovic says. "We believe that the single most transformative climate opportunities are coming in the next decade, and focus on backing mission-driven founders and innovative, early-stage startups around the world."
Venture capital and inclusivity
Stojkovic also sees Joyful as an opportunity to support the growth of alternative proteins in a way that continues the inclusivity mission she baked into Vegan Women Summit (VWS), which she founded in 2020 with a mission to empower women to create a better and more sustainable world.
Currently, the platform counts more than 60,000 people globally, and connects women professionals around the globe in various ways to help them pitch their ideas, network, find jobs, get funding, and advance their careers.
"Where the VWS was established to address the funding gaps and inequities of the food industry, our fund at Joyful Ventures will directly provide funding to the diverse startups innovating in sustainable proteins," Stojkovic says.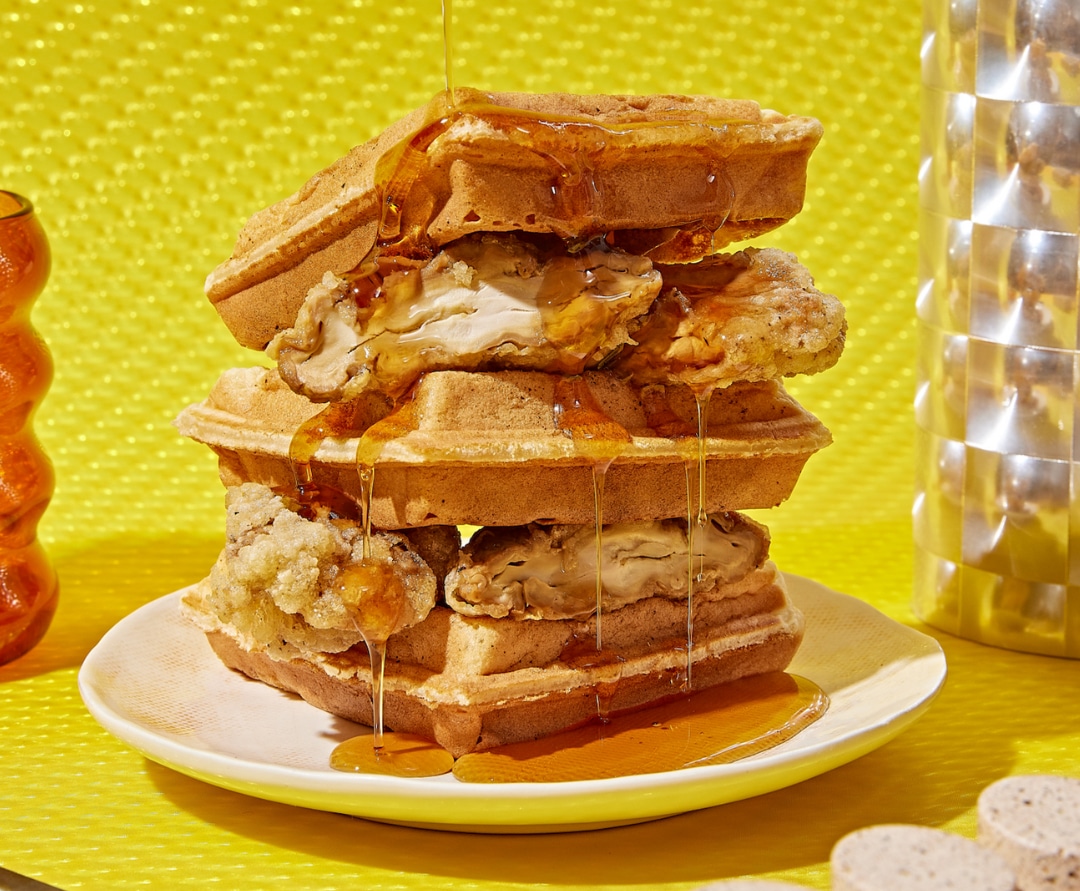 Bosque Foods
VWS held a conference in NYC in May that showcased some of the biggest women-led innovations in alternative protein, including cultivated wagyu beef by Ohayo; vegan oysters from Pearlita Foods; and mycelium-based vegan chicken breasts from Bosque Foods.
The conference also uplifted female chefs in a cooking competition—ultimately won by Ohio-based vegan chef Sonia Steele—who put their food in front of executives from three of the industry's leading plant-based companies: Impossible Foods, Next Gen Foods, and Wicked Kitchen.
Joyful's portfolio companies will be supported in a way that further builds an ecosystem of like-minded innovators working to change the global food system for the better.
"This fund will not only continue the mission of VWS, however, but also of the work my partners have accomplished with New Crop Capital, Mercy For Animals, and the Good Food Institute—respectively, the leading think tank for alternative protein, the biggest farm animal nonprofit on the planet, and the first alternative protein fund," Stojkovic says.
"Milo, Blaine, and I have committed our lives and careers to the pursuit of a more compassionate, regenerative food system that is kinder to people, animals, and the planet, and we will need to continue this work across all levels of industry to upend our broken food system," she says.
Building a better global food system
What also sets Joyful apart is its active involvement with its portfolio companies. The fund does more than passively invest in these early-stage companies. Instead, Joyful leverages its expertise, powerful network, and industry insights to nurture and guide its founders toward growth and success. The portfolio companies also have access to top executives in the industry, providing invaluable mentorship and support.
And the success of these early-stage companies has reverberating implications for the global food system at large.
"Today we are at an exciting, pivotal moment in human history where our understanding of science, technology, agriculture, sustainability, manufacturing, and ethics make it possible to meet the world's hunger needs without destroying the environment or killing animals," Stojkovic says.
Joyful is also backed by a diverse group of advisors and partners who are industry founders and CEOs themselves, which includes plant-based food pioneer Miyoko Schinner; Oatly co-founder Bjorn Oste; Wild Earth co-founder Ryan Bethencourt; and more. Their collective knowledge and experience add further credibility to the potential success of the alternative protein industry.
"This new chapter marks the beginning of a more humane and sustainable future for all," Stojkovic says. "The more we can invest in the future of food and support the development, production, and distribution of sustainable, scalable proteins that outcompete animal-based products on cost, taste, and convenience—the more likely our food system is to adopt it."
For the latest vegan news, read: