The vegan options in the state of Washington are about to grow exponentially thanks to Odd Burger, a Canadian chain with vegan takes on fast-food favorites. The vegan fast-food chain recently signed a franchise development agreement with 5th Group Holdings Ltd. (5GH) to open 20 locations of the vegan eatery across Washington in the next eight years.
Founded in 2016 in London, Ontario, Odd Burger is the first publicly traded vegan fast-food chain in the world and the world's first vegan fast-food chain to operate a 24-hour drive-thru when it took over a shuttered location of popular Canadian fast-food chain Harvey's in 2017.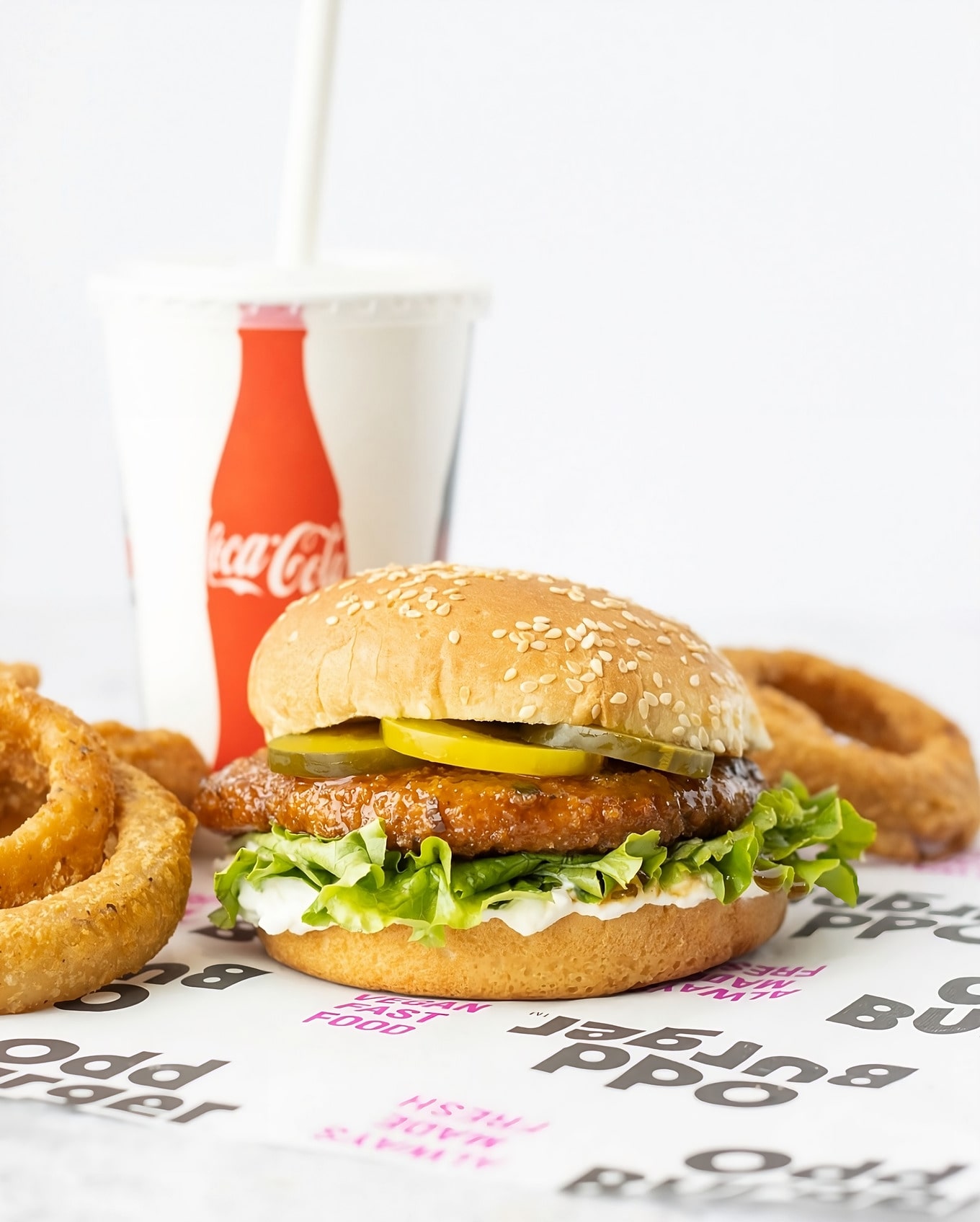 Odd Burger
While it is expanding its foothold across Canada—where it is working to open 100 locations under a different development deal—Odd Burger has yet to open a location in the United States. With the 5GH development deal, Washington is slated to be the first US state to get an Odd Burger outpost.
"We are excited to be the first US Area Representatives and to lead Odd Burger's expansion into this key market," Luke Ceraldi, President of 5GH—which is also developing two Odd Burger locations in Victoria, British Columbia—said in a statement.
"We see huge potential for the brand and can't wait for U.S. customers to finally get a chance to enjoy all of the amazing food and customer experiences that Odd Burger has to offer," Ceraldi said.
Odd Burger's vegan take on Big Macs and Whoppers
What does Odd Burger have to offer? A take on some of the most popular fast-food classics of all time, but with a vegan twist.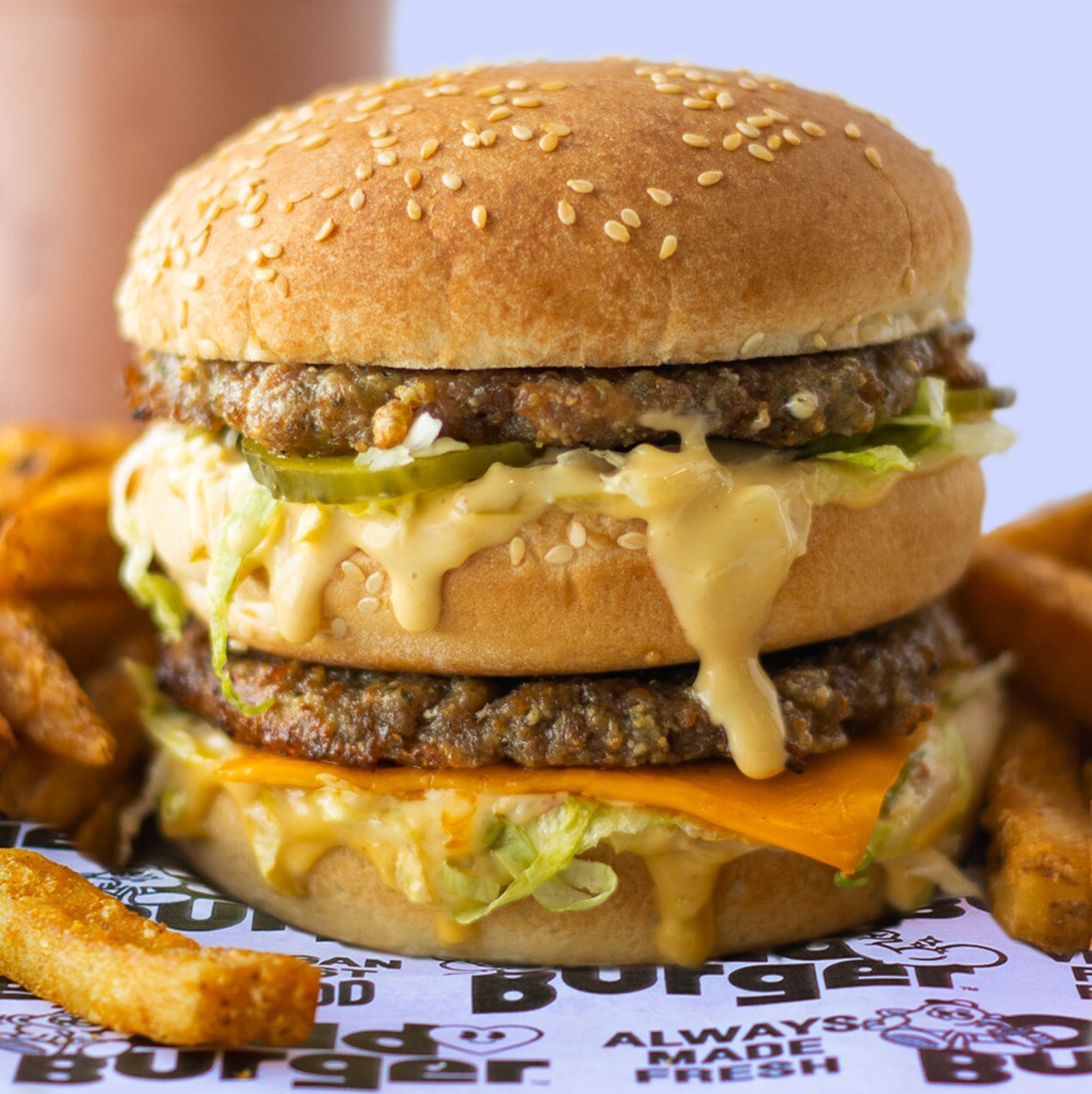 Odd Burger
The best-selling item here is the Famous Burger, a vegan version of McDonald's Big Mac that features two chickpea-based patties, famous sauce, vegan cheese, lettuce, onions, and pickles on a triple-decker sesame-seed bun.
Odd Burger's expansive menu also includes the Vopper (a vegan version of Burger King's Whopper), along with "chickUN" sandwiches in Buffalo, crispy, and sticky (slathered in Korean sesame sauce) varieties, breakfast sandwiches, onion rings, milkshakes, wraps, and more.
Odd Burger initially planned to open its first US location in NYC but with its Washington development deal in place, McInness is excited to finally bring his vision into the American market.
"The US market has always been our primary expansion target and we are now ready to open our first set of US locations," James McInnes, CEO and co-founder of Odd Burger, said in a statement. "The opportunity for Odd Burger is tremendous in the US, and we are fortunate to work with the talented team at 5GH."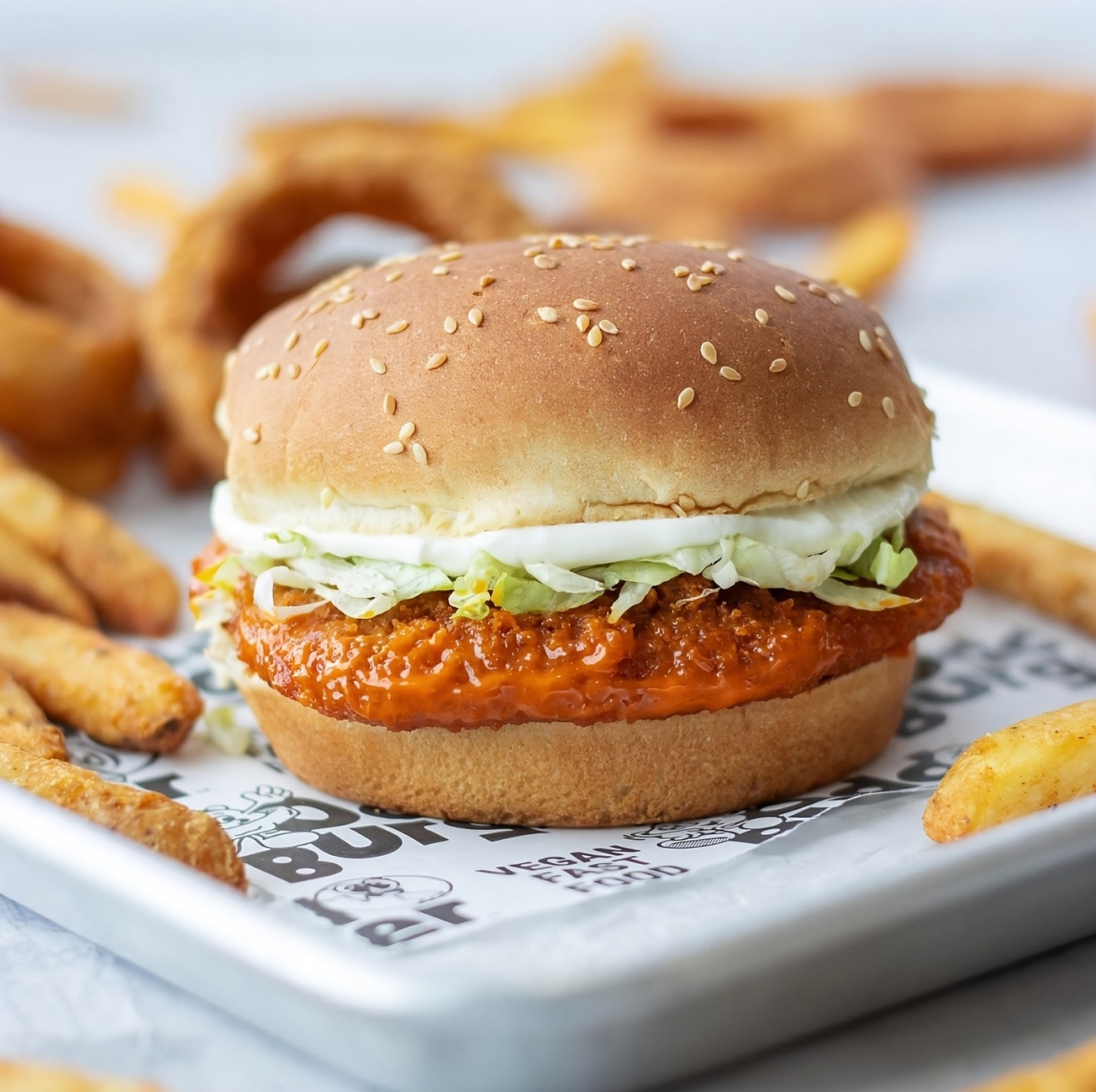 Odd Burger
In addition to Washington state, Odd Burger hopes to open franchise locations across the US and is seeking developers for 28 states.
Outside of North America, Odd Burger recently announced that it aims to open 150 locations of its vegan fast-food chain in India and Singapore, where interest in plant-based eating has always been high and is on the rise.
Vegan fast-food chains are coming for McDonald's
Odd Burger is just one of the vegan chains spreading across the US to redefine American fast food for the modern era.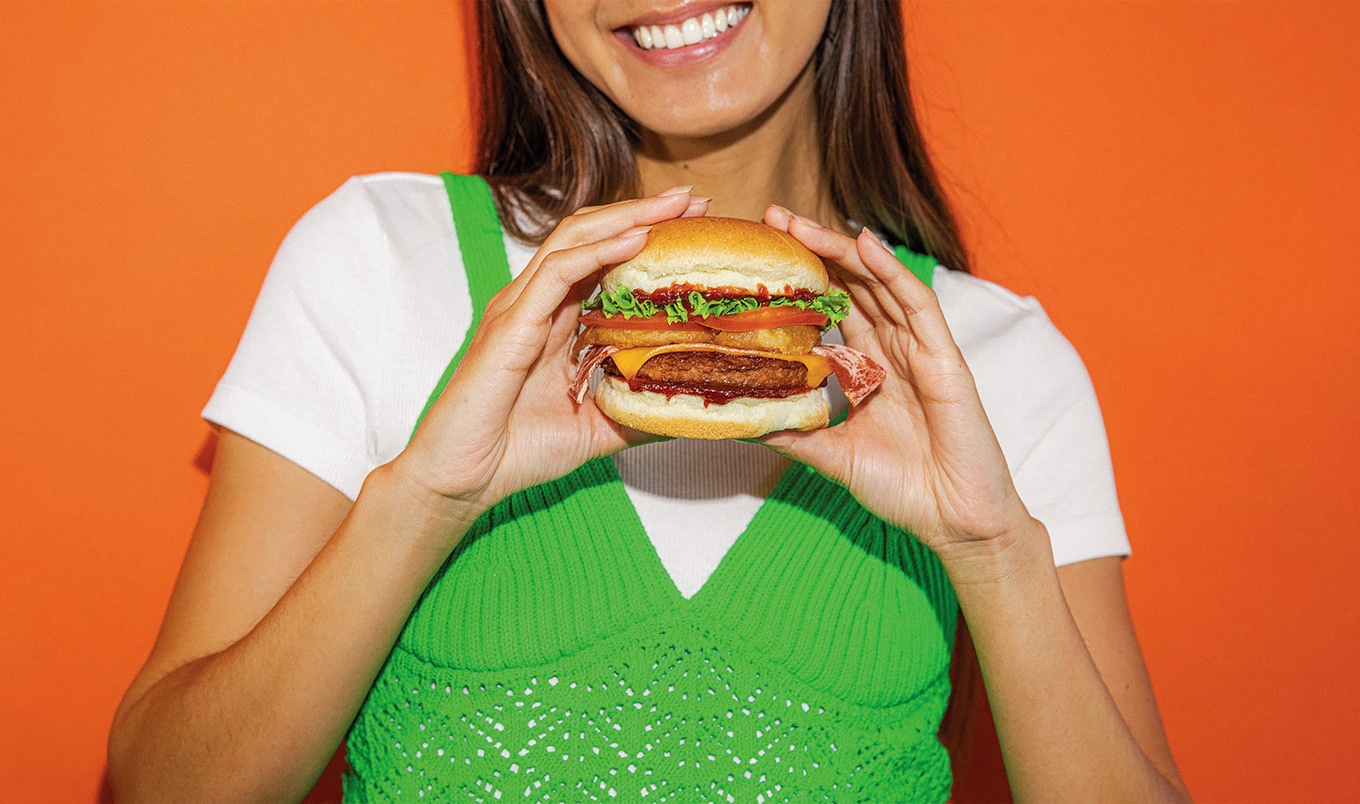 Plant Power Fast Food
San Diego-based Plant Powered Fast Food (PPFF) operates 10 locations across California, serving its own take on American fast-food classics. Here, the Big Zac is king. Named after co-founder Zach Vouga, the burger is stacked just like the Big Mac but without animal products.
What's more? PPFF recreated the McDonald's McFlurry in a frozen dessert line it calls Snow Days using oat milk as a creamy base and with throwback mix-ins in flavors such as Cookies and Cream, Chocolate Chip Cookie Dough, Chocolate Brownie, and Betterfinger.
Comedian Kevin Hart is also set on reimagining American fast food with his chain Hart House. The vegan fast-food chain's flagship location opened its doors in the Westchester neighborhood of Los Angeles last summer.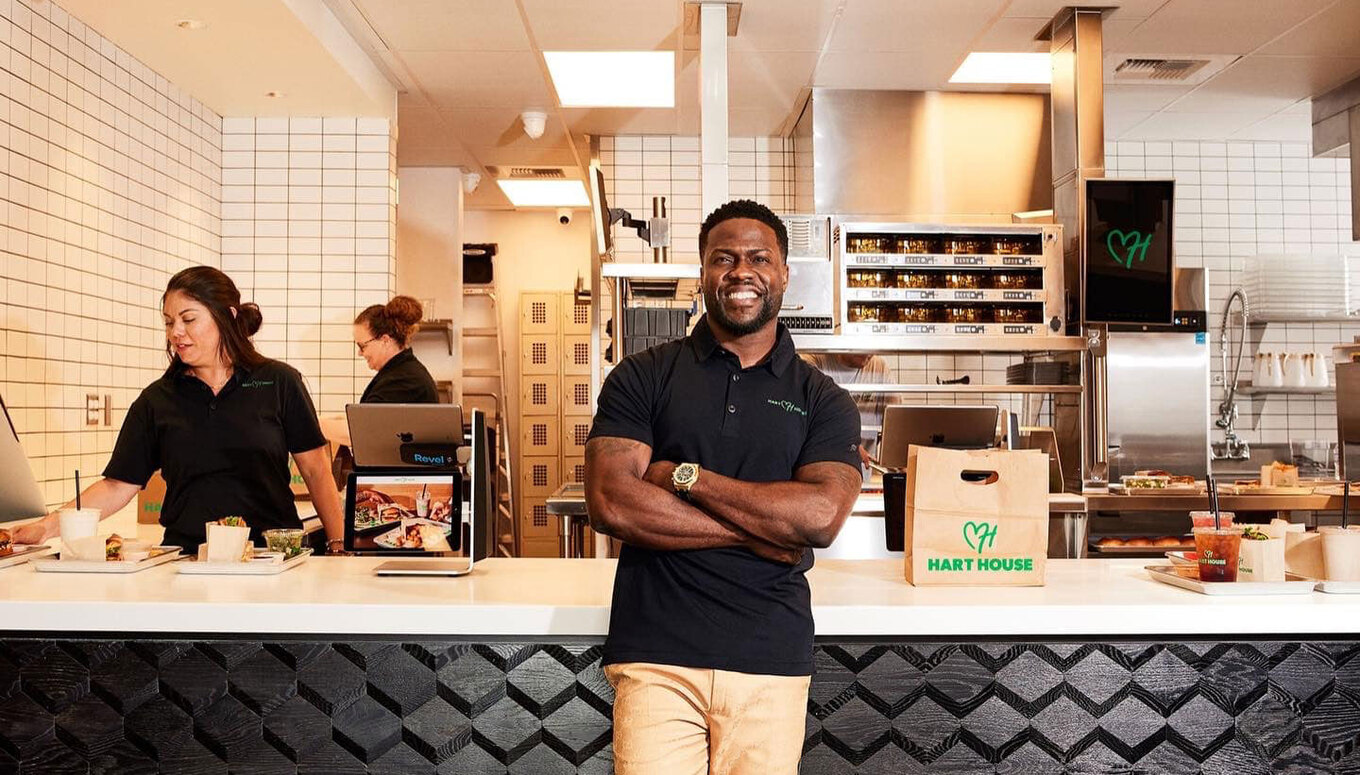 Hart House
"As someone who has been preaching 'Health is Wealth', building Hart House felt like the natural evolution of my flexitarian lifestyle and my business ecosystem," Hart said in a statement at the time.
"I'm beyond proud of this industry-changing restaurant and the amazing team behind it working tirelessly to create delicious, sustainable food that delivers can't-believe-it flavor in every bite," Hart said.
Since then, Hart has opened three additional locations, including a new outpost on campus at the University of California (USC) that opened last week to tap into the demand for plant-based food among younger demographics.
With an aggressive expansion plan in place, Hart said he wants to make Hart House ubiquitous with chains such as McDonald's, Chick-fil-A, and Wendy's.
For the latest vegan news, read: