Perhaps the most anticipated film release of the summer, Greta Gerwig's Barbie is slated to be in theaters July 21. At first glance, the film conjures up the childhood nostalgia of our collective pink-hued Barbie dreamland. But the film's teasers have shown that it dives deeper than that innocent bubblegum fantasy.
The official premise is simply: "After being expelled from Barbieland for being a less-than-perfect doll, Barbie and Ken set off to the real world to find true happiness."
While we wait to discover what the imperfect dolls find in the land of humans, event organizers Bucket Listers, together with toy company Mattel, are entertaining fans with immersive pop-ups in New York City and Chicago to honor the legendary doll.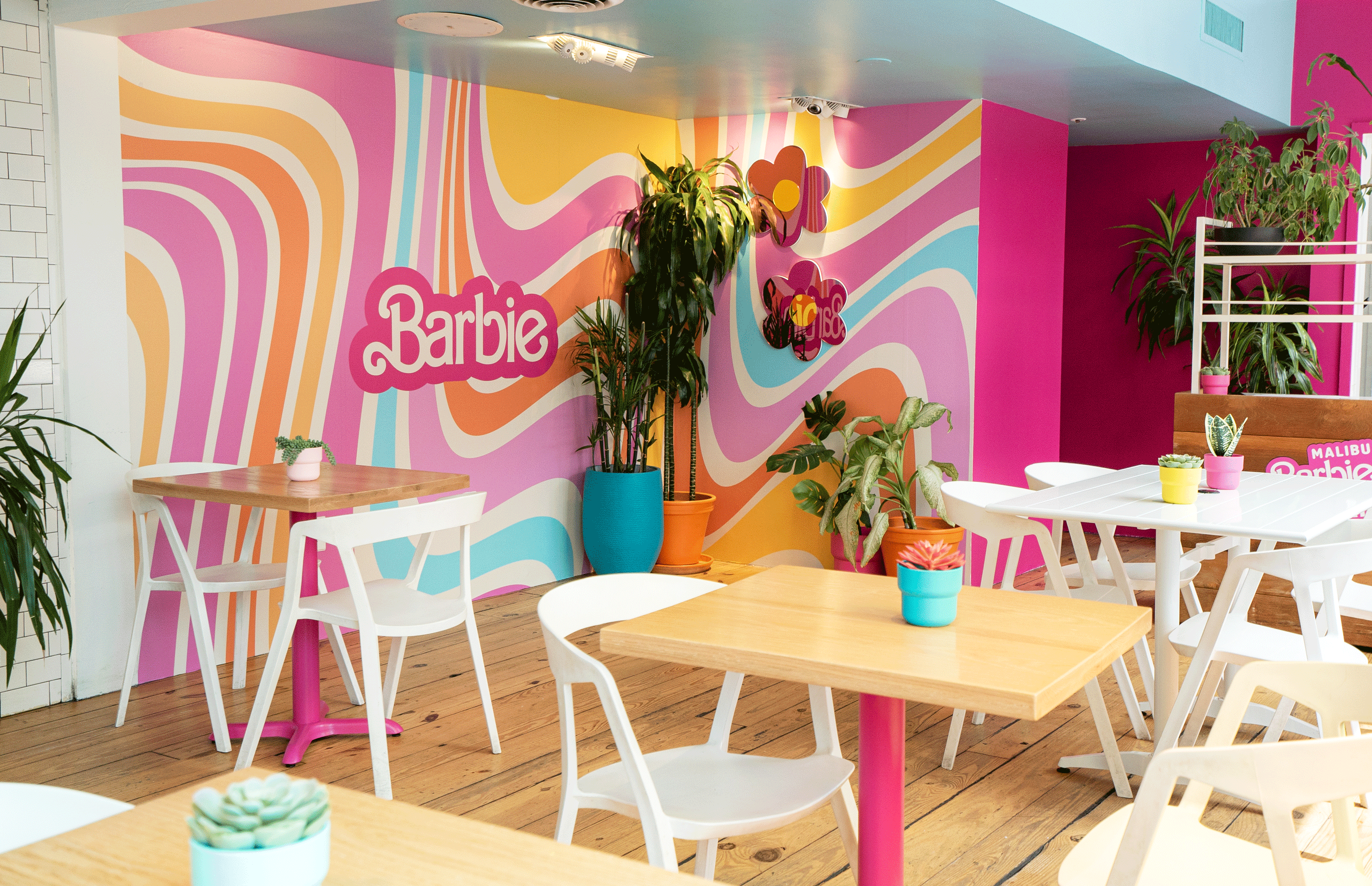 Mattel
Launched earlier this summer, The Malibu Barbie Café is an experience that pays homage to the iconic Malibu Barbie doll with a groovy, 1970s atmosphere, complete with beachside decor, exclusive merchandise, a Malibu Barbie time capsule, and photo opportunities inside a life-sized Barbie toy box.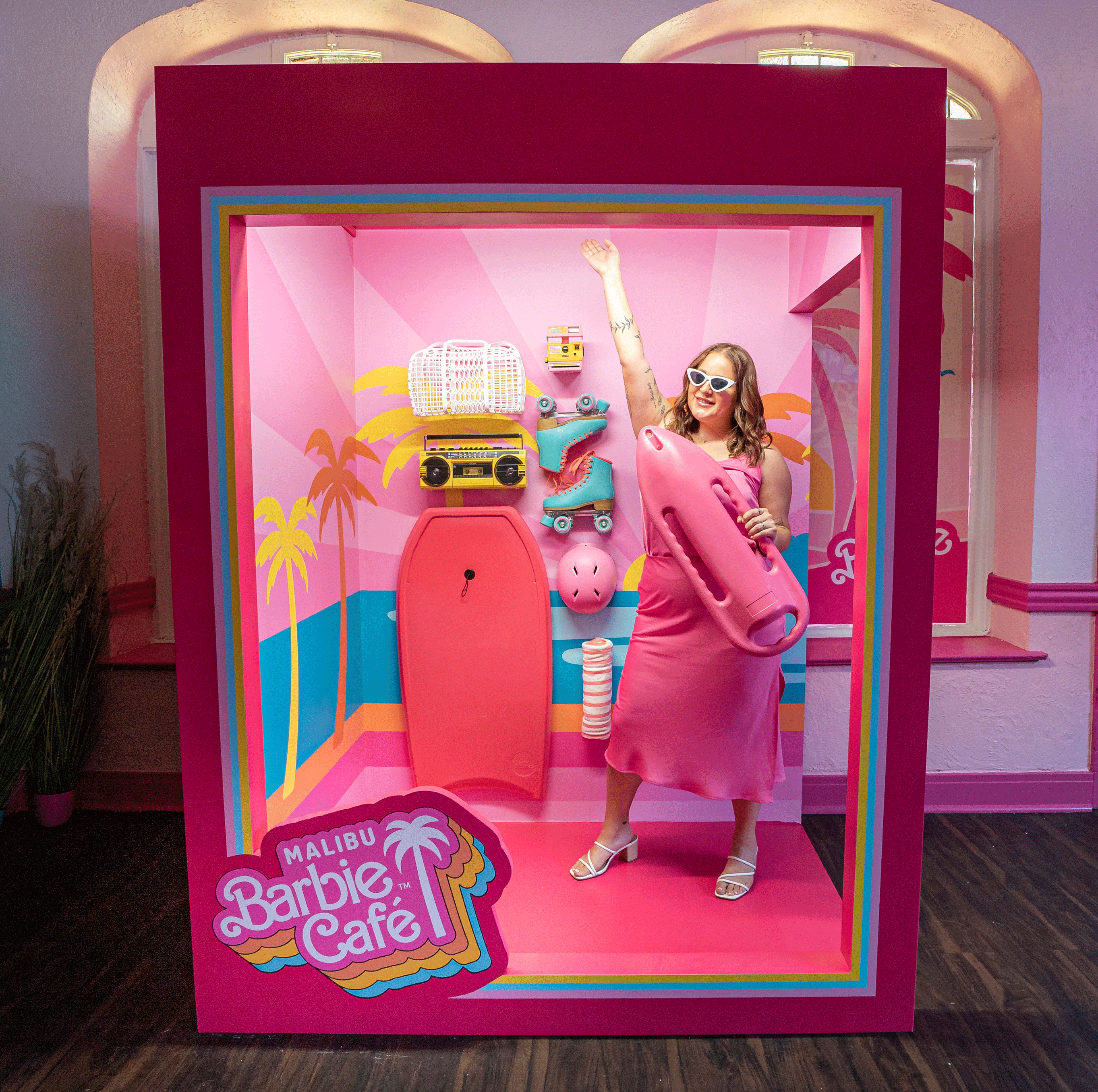 Mattel
"We are delighted to open The Malibu Barbie Café, a truly unique dining experience that celebrates Barbie and all the brand represents," Julie Freeland, Senior Director of Location Based Entertainment at Mattel, said in a statement. "At Mattel we are always looking for exciting, new ways to bring the Barbie experience to life."
"From the beach-loving décor to the menu, every detail has been thoughtfully designed to celebrate the iconic Barbie style, with nostalgic details fans will love," Freeland said.
Just like Barbie has evolved over the years to advance conversations around inclusivity, the organizers behind The Malibu Barbie Café made sure to craft a menu that gives everyone, including those looking for plant-based fare, a seat at the pink-hued table.
Vegan food at The Malibu Barbie Café
Chef Becky Brown, a Master Chef semi-finalist, is behind the menu at The Malibu Barbie Café, and says that plant-based eaters were in mind from the start.
What can be ordered vegan? In the "shareables" section, the Today Is the Day Parfait features pitaya chia pudding, mango, fresh berries, and almond coconut granola; and the Good Vibes Beets Hummus served with marinated tomato, cucumber, and herb salad and warm pita bread.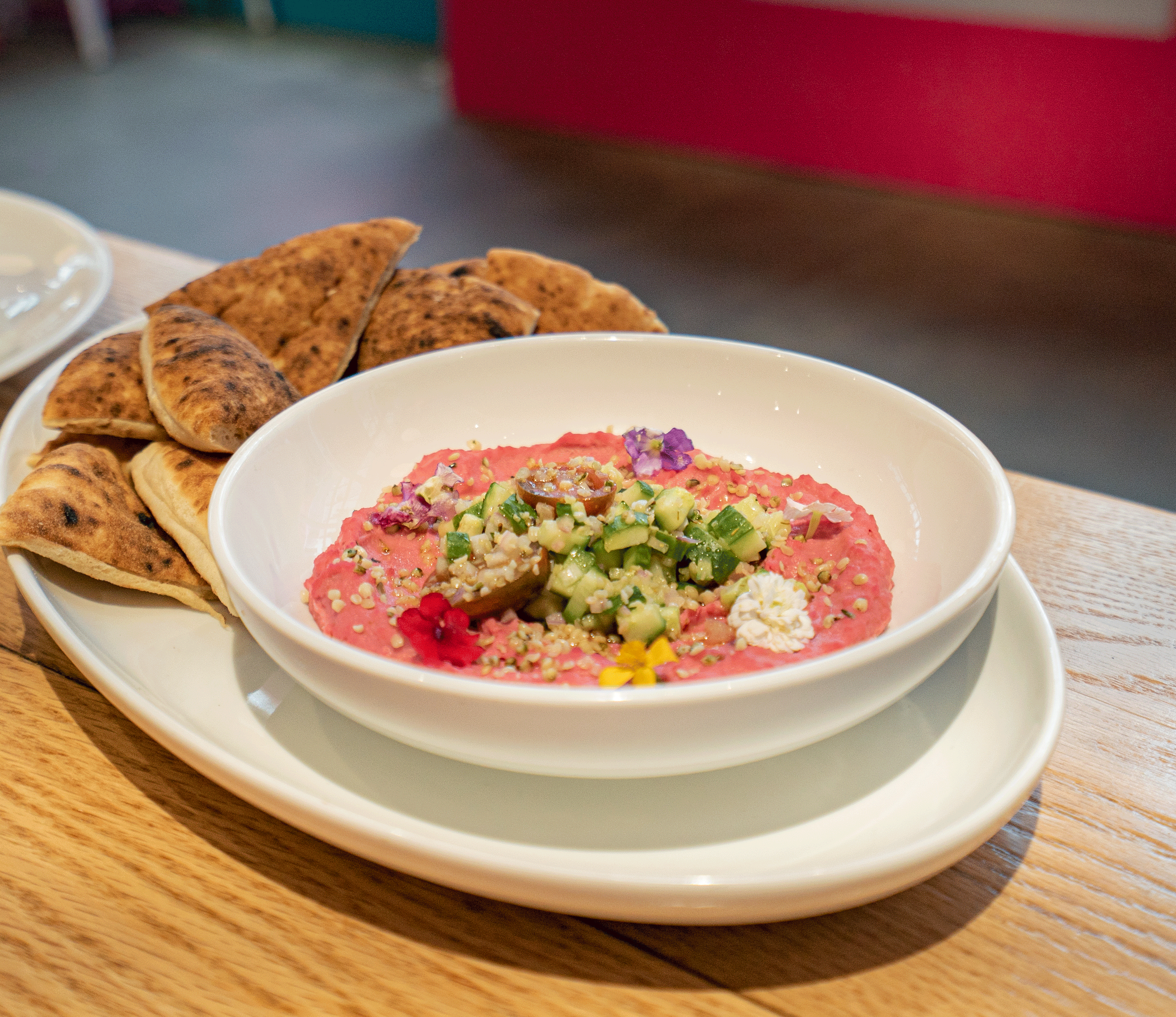 Mattel
Other items can easily be ordered vegan with modifications. The Golden Coast CALI-Flower Bowl features curry spiced cauliflower, arugula, pickled onion, quinoa, and tahini sauce—and can be ordered with vegan aioli. The Beach Burger can also be ordered vegan with substitutions such as a Beyond Meat patty.
"For The Malibu Barbie Café, we definitely wanted to include plant-based options, because Barbie is inclusive and would want everyone to have something fabulous and delicious to eat, regardless of their dietary preferences," Brown tells VegNews.
"We intentionally included delicious plant-based dishes on the menu from the start, it wasn't an afterthought, but an objective from the jump," the chef says.
In addition to food, the pop-ups—which run through mid-September in both cities—feature non-alcoholic beverages, wine, beer, and specialty cocktails which can be made into mocktails upon request.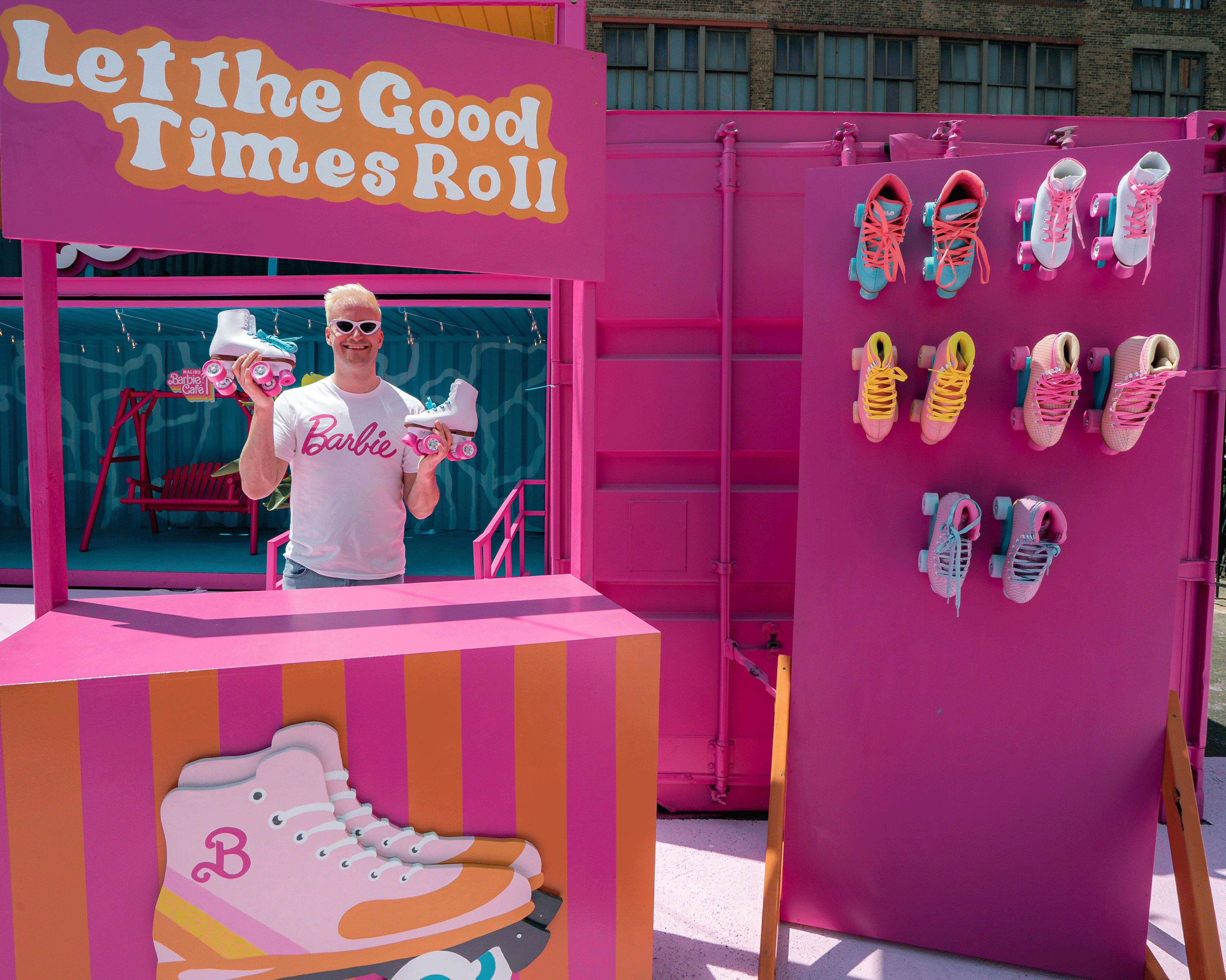 Mattel
In Chicago, The Malibu Barbie Café experience offers a $1 add-on for roller skating with proceeds benefiting Girls Inc. Chicago, an organization that supports female empowerment.
Vegan food gets its pop culture moment
In addition to its newest collaboration with Mattel, previous events put on by Bucketlisters also made sure to include plant-based options so that everyone could partake in their pop culture experiences.
In November, Bucket Listers organized the Blockbuster Speakeasy, a pop-up in Los Angeles that focused on cocktails themed around the nostalgic video rental chain. Here, the main vegan food attraction was the Blockbuster Burger which could be ordered with a plant-based Beyond Meat patty topped with mustard, pickles, and diced onions.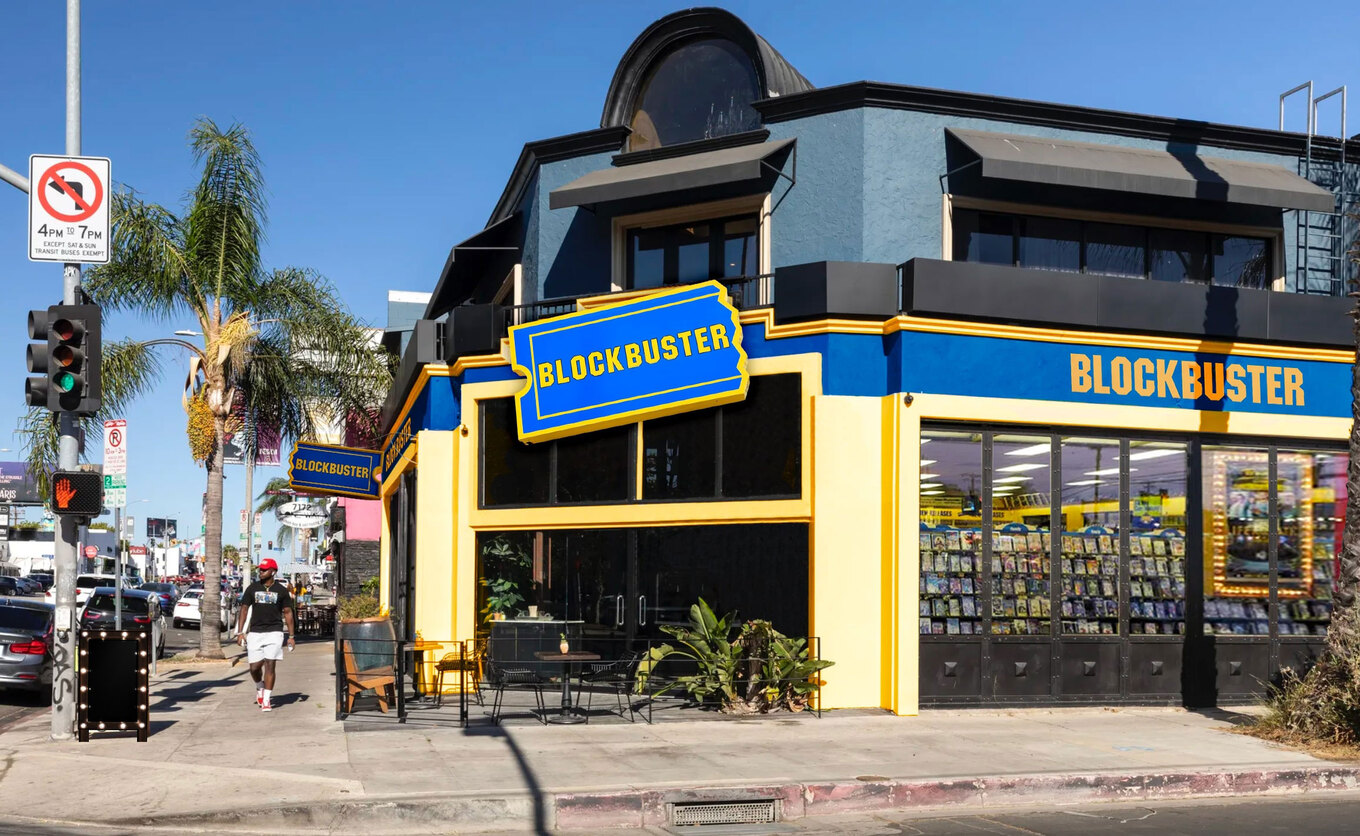 Bucket Listers
"I think it is important to offer vegan options for a couple reasons. First, and the most obvious, is that I feel all restaurants should be inclusive of their guests," Derek Berry, Vice President of Experiences at Bucket Listers, previously told VegNews.
"The second reason is sometimes we're able to open guests' eyes to how tasty plant-based food can be," he said. "We've had guests order items before based on the names, not knowing it was plant-based and walk away a fan of a new dish."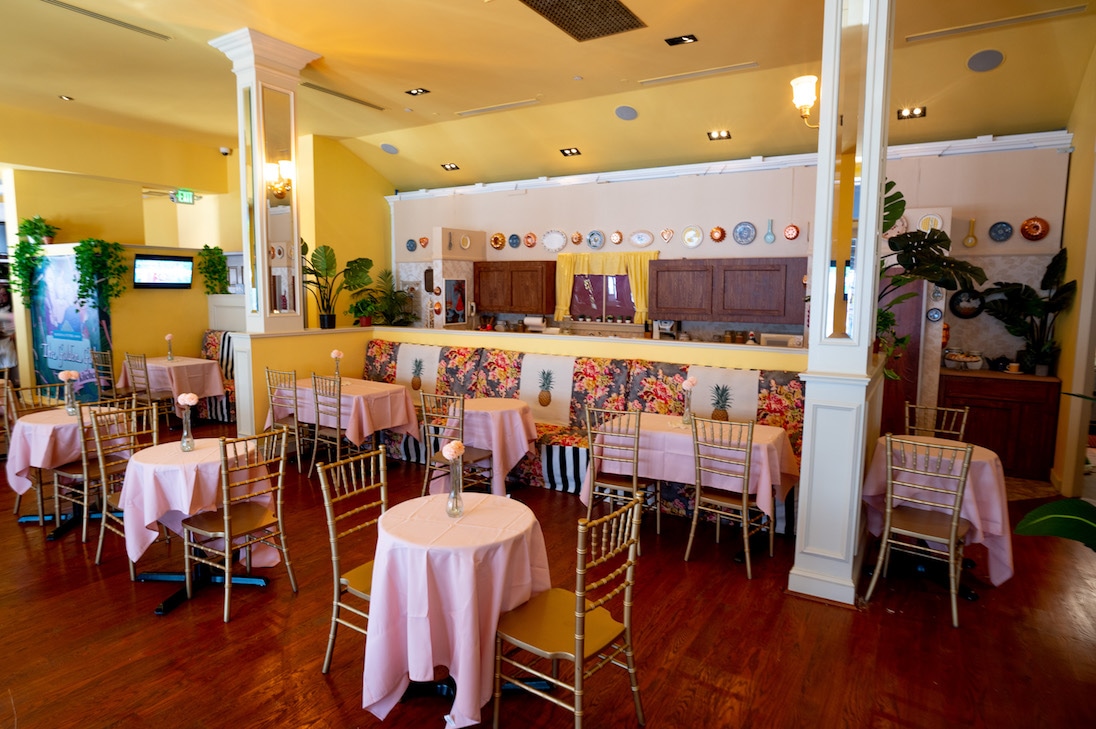 Bucket Listers
Last July, the events company debuted The Golden Girls Kitchen experience in Beverly Hills which transported fans back into 1980s Miami inspired by the world of the beloved cast of the classic television show.
Here, the star vegan items are Sophia's Lasagna al Forno (meatless) served with garlic bread and the Vegan Bacon Lettuce Potato Sandwich (Say It Fast) paired with a side of French fries. For dessert, vegan fans can opt for the Sperheoven Krispies available in strawberry and chocolate flavors—all served up by waitstaff fitted in Shady Pines uniforms.
The Golden Girls Kitchen is equipped with Instagram-ready decor, photo ops, and a gift shop where exclusive merchandise will be available for purchase. The San Francisco leg of this pop-up is running until July 30 and tickets start at $35 per person.