Globally, Burger King is leading the fast-food industry in embracing plant-based innovation. From meatless Whoppers to plant-based chicken nuggets, the chain is king when it comes to everything meatless.
But Burger King's latest launch? A monstrous Real Cheeseburger that takes itself quite literally with 20 slices of dairy cheese—and nothing else—geometrically packed between two sesame buns.
Burger King unveiled this creation in Thailand, where customers took to social media to share their reactions to the over-the-top dairy-loaded sandwich.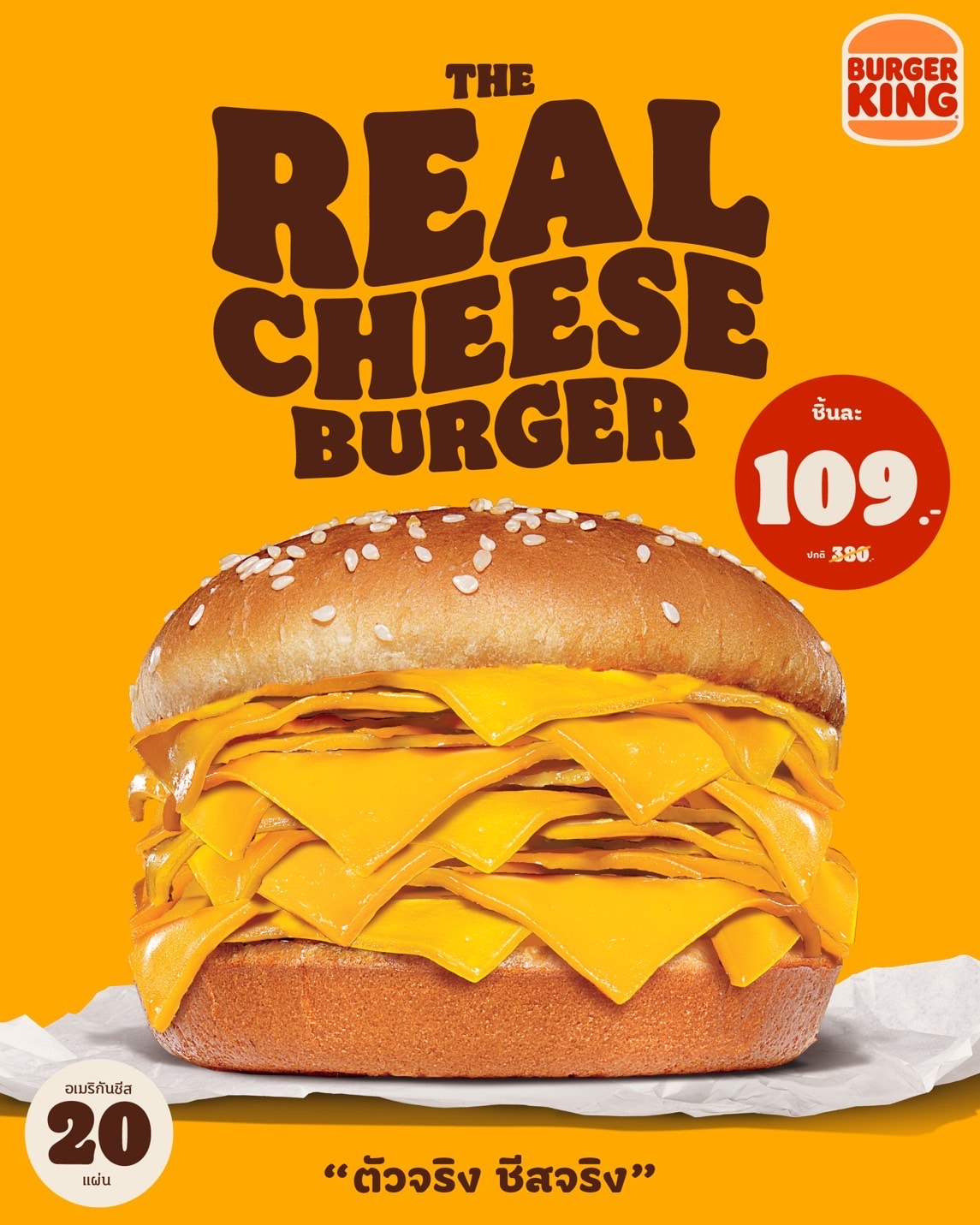 Burger King
On the menu at Burger King Thailand, the Real Cheeseburger costs 109 Thai Baht (or approximately $3) each, which is a $7 savings from what it would cost to DIY one from the regular menu.
However, ordering the Real Cheeseburger actually comes at a much higher cost to the environment when water usage is considered.
How much water does Burger King's real cheeseburger use?
For good reason, beef production has long been in the spotlight for its high environmental footprint but the water-intensive nature of cheese production has largely been ignored. However, cattle farming, particularly for dairy production, involves substantial water usage, as animals need water for drinking, cleaning, and milk production. Additionally, crops like alfalfa and corn, which are used in livestock feed, require extensive irrigation.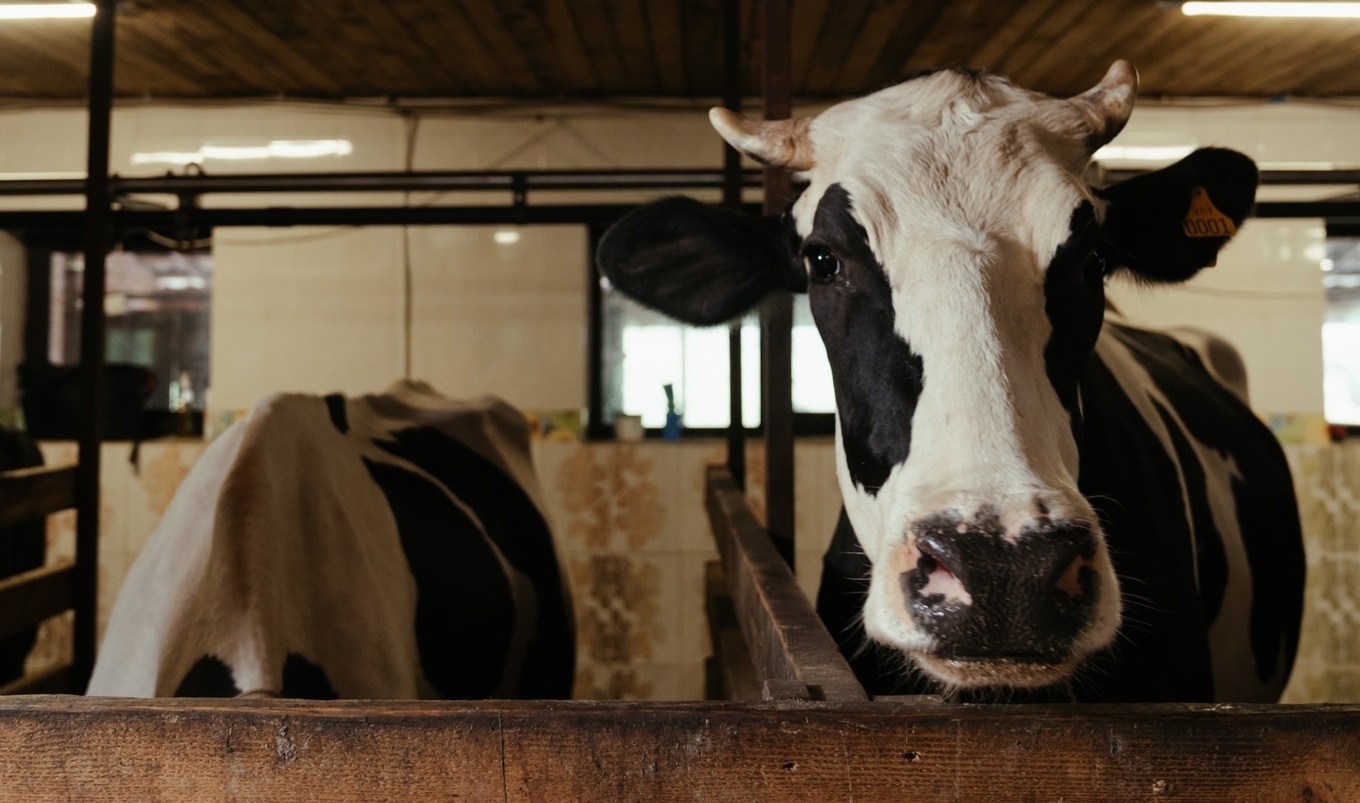 Adobe
So how much water is required to produce Burger King's Real Cheeseburger? According to nonprofit Water Education, it takes 56 gallons of water to produce a 1-ounce slice of cheese—which means that Burger King's Cheeseburger uses a whopping 1,120 gallons of water per sandwich.
Given its over-the-top 20-slice build, this cheeseburger beats out an average 4-ounce hamburger which requires approximately 616 gallons of water to produce. Want to add another slice of cheese? Burger King charges you an extra 20 Thai Baht (or 58¢), which costs the environment another 56 gallons.
Burger King's real vegan cheeseburgers
What could be a more sustainable option than a dairy-loaded cheeseburger? Maybe a real vegan cheeseburger, which cuts the cow out of producing cheese and beef making for a much smaller environmental impact.
And Burger King has already made progress in this realm at its United Kingdom locations. At the beginning of the year, Burger King UK took a significant step towards sustainability by introducing vegan bacon cheeseburgers to its menu.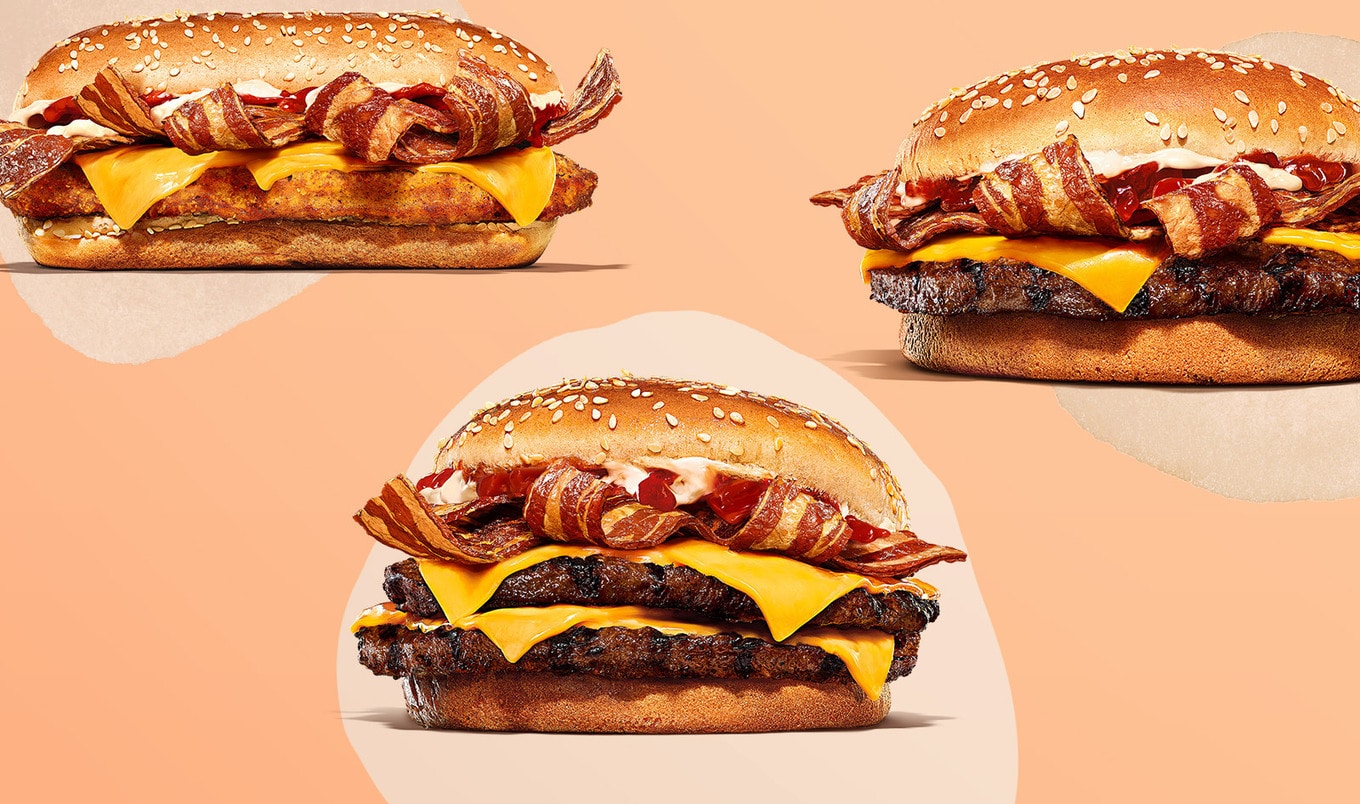 Burger King UK
Available as a single or double, the Plant-Based Bakon King is made with flame-grilled Plant-based Whopper patty served in a classic Whopper bun, layered with slices of vegan cheese and strips of vegan bacon, and finished with egg-free mayo and ketchup.
Also on the UK menu is the Vegan Royale Bakon King, which features a Vegan Royale patty nestled in a sesame bun, topped with vegan bacon, two slices of vegan cheese, and drizzled with egg-free mayo and ketchup.
The patties are made by Burger King's longtime plant-based supplier The Vegetarian Butcher, the vegan bacon is made by French company La Vie, and the vegan cheese is made by Violife.
All of these plant-based products are less resource-intensive than the animal products they replace. For instance, slices of Violife's vegan cheddar—according to the company's Life Cycle Analysis report—use approximately 47-percent less water than its dairy counterpart.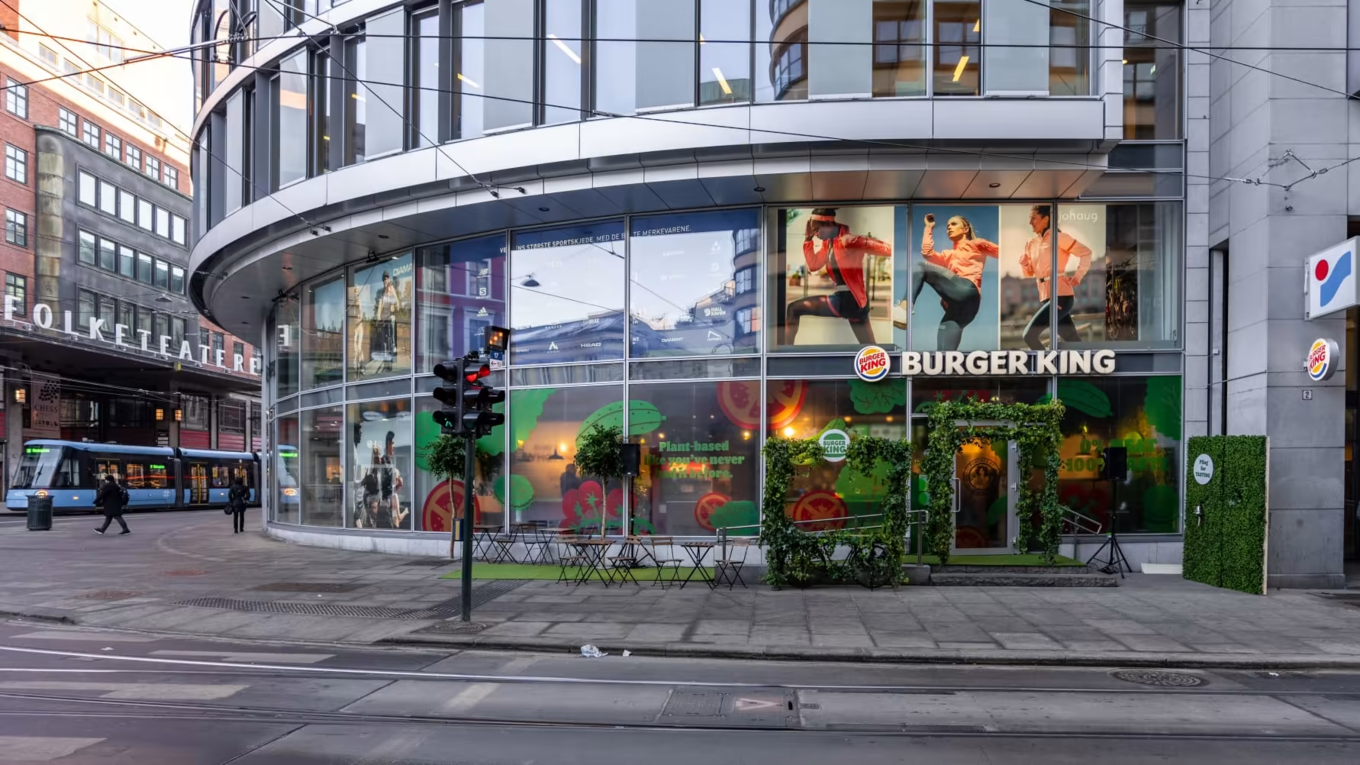 Burger King
Burger King's embrace of these vegan bacon cheeseburgers, it says, is part of a broader effort to create a more environmentally conscious menu. In the UK, the fast-food chain aims to reach a 50-percent meat-free menu by 2030, aligning with the shift towards plant-based alternatives and sustainable practices.
"Adapting to customer preferences is a key focus at Burger King," Alasdair Murdoch, Chief Executive of Burger King UK, previously said in a statement.
"We are committed to helping our guests make good decisions about what they eat and drink and providing them with informed choices," Murdoch said.
The menu at Burger King UK is a snapshot of the plant-based progress the fast-food chain has been making since its introduction of the Impossible Whopper in the United States in 2019. Burger King's foray into plant-based food has also resulted in meatless (and sometimes all vegan) pop-ups around the world from Germany to Spain to Costa Rica, and, most recently, in Denmark.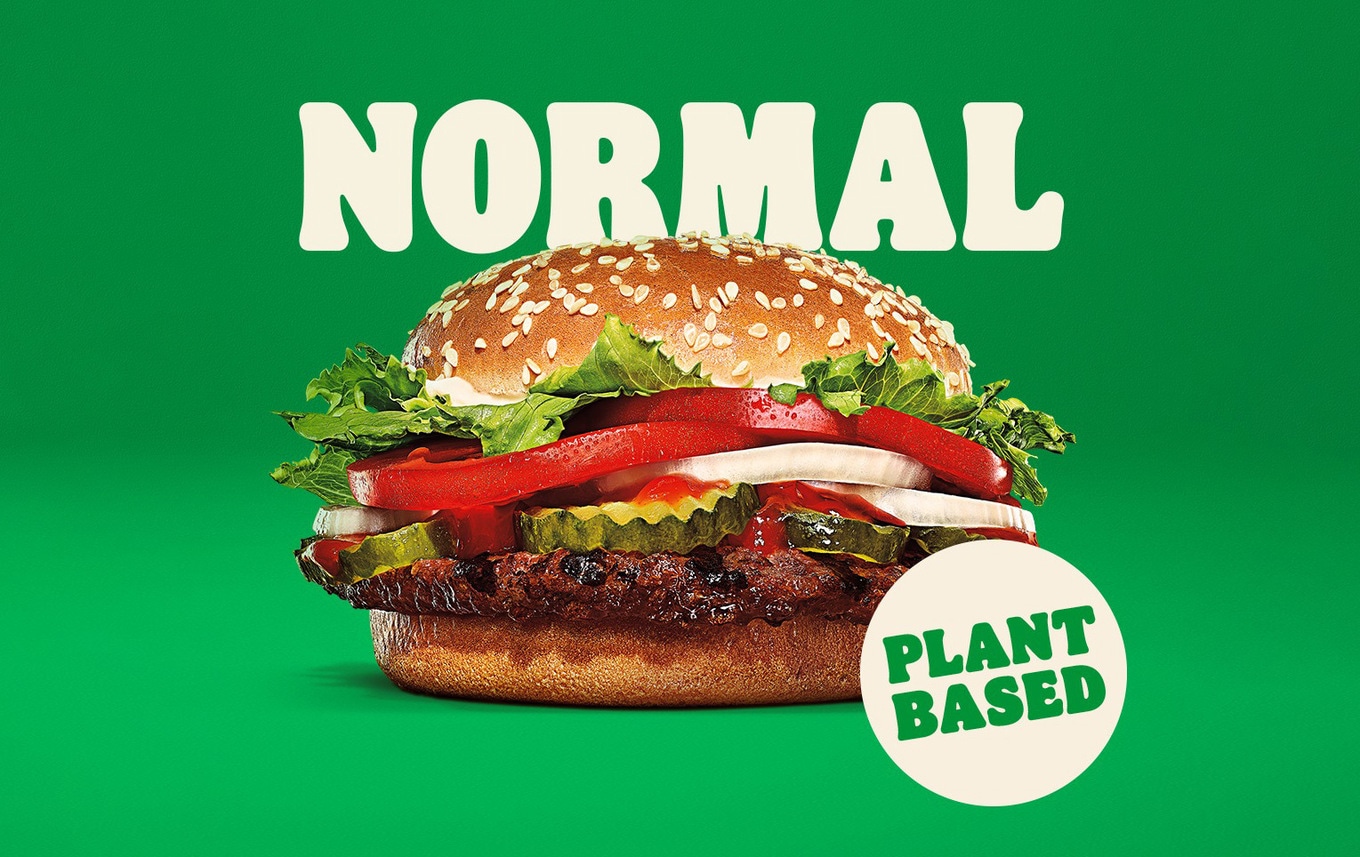 Burger King
The fast-food chain has also run various campaigns to reposition plant-based meat as the norm rather than the alternative in an effort to entice consumers further to opt for more sustainable protein.
How much water could Burger King save if it replaced those 20 cheese slices in the Real Cheeseburger with Vilolife's version? Approximately 526 gallons, or more than 12 bathtubs worth of water.
For the latest vegan news, read: