Just under 100 years ago, two men—one real estate agent and one chef—collaborated on a game-changing idea: cook hamburgers as quickly as possible, and sell them as cheaply as possible. Together, Edgar Waldo "Billy" Ingram and Walter Anderson opened the first White Castle restaurant in 1926, in Wichita, KS, and started selling square burgers for just five cents each. Back then, the pair couldn't have imagined what their idea would pave the way for: a booming fast-food industry, that, in collective burger sales alone, made more than $92 billion in 2021.
Anderson's first burger was made with fresh beef, squashed into a patty. And, of course, the most common fast-food burger today is pretty similar. The fast-food sector is one of the beef industry's biggest customers. But that said, food innovation has come a long way since the early 20th century. Now, a number of fast-food chains are not only selling vegetable patties, but also burgers that look, cook, and taste like beef, the difference is, they're made with plants.
As consumers understand more about meat's environmental, ethical, and health impacts, vegan fast food is rising in popularity. By 2028, the market is predicted to reach a value of more than $40 billion. So if you're looking for a fast-food burger hit, but you don't want to eat meat, it's easier than ever to find options. We've gathered all the national fast-food chains that sell vegan burgers. But first, let's take a closer look at the vegan burger market, and two of its biggest names: Beyond Meat and Impossible Foods.
What is a vegan burger?
According to Collins Dictionary, the term "burger" simply refers to "a flat round mass of minced meat or vegetables, which is fried and often eaten in a bread roll." While many of these "flat round masses" are, of course, made with beef, burgers can also consist of a variety of ingredients, like chicken, fish, beans, or mushrooms. The term "vegan" means that a product is free from animals, so a vegan burger is made with plant-based ingredients only. These can take different formats. Some vegan burgers mimic meat, while others are more simple vegetable patties.
Are vegan burgers healthy?
The beef industry has a massive impact on the environment. It's linked with driving deforestation, habitat destruction, and potent greenhouse gas emissions, particularly methane. (In just one year, one cow can burp around 220 pounds of methane into the atmosphere.) As well as animal welfare implications (most animals in the meat industry are raised on cramped factory farms), this is one key reason why more consumers are opting for vegan burgers. But another reason is health.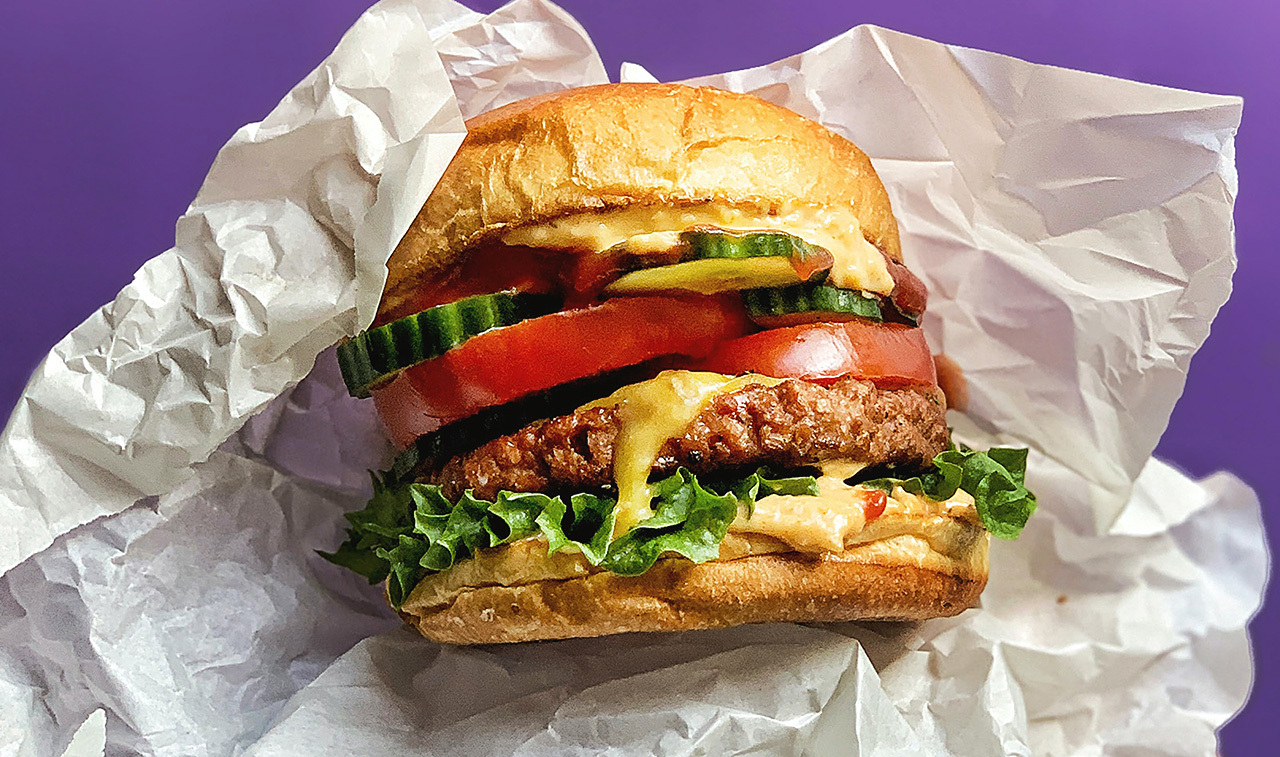 Unsplash
Beef burgers are a form of processed meat, which is linked with an increased risk of chronic disease, including cancer. In fact, processed meat has been officially classified as a Group 1 carcinogen by the World Health Organization since 2015. Vegan burgers, on the other hand, often present a healthier alternative.
This is not to say that vegan fast food is healthy, as such. After all, fast-food vegan burgers designed to mimic meat are still processed and fried, and, in many instances, contain high amounts of fat and sodium. But research suggests they are healthier than the meaty alternative. Late last year, one review from the University of Bath examined 43 studies and concluded that plant-based meat is healthier and more sustainable than animal products.
Beyond or Impossible burger?
The plant-based meat industry is growing by the day, with new exciting brands entering the sector all the time. But two of the most well-known names in the industry, particularly when it comes to beef-like burgers, are Beyond Meat, founded in 2009, and Impossible Foods, founded in 2011. Both brands have their (very similar) products in fast-food chains. But which is best? Like with any food product, it's entirely subjective.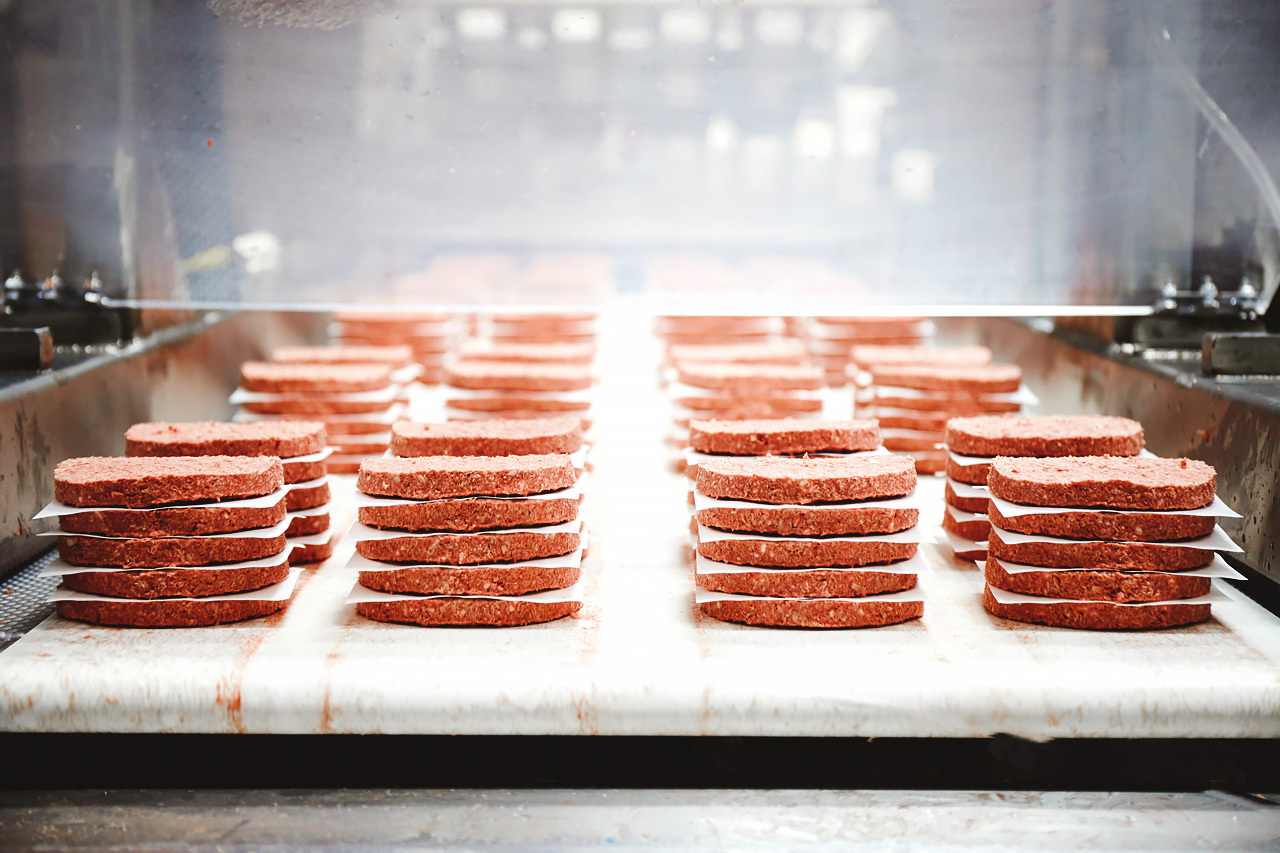 Impossible Foods
For example, if you're sensitive to soy, you may be better suited to the Beyond Burger, which is made with pea, mung bean, rice protein, and beetroot (for that pinky "bleed" effect). Impossible Foods uses soy and potato protein, but also heme, an iron ion, which, it claims, gives its burger its superior meaty flavor and appearance. It's worth noting that while the Beyond Burger is non-GMO, Impossible Foods' uses genetically modified ingredients, including heme.
While they are very similar in appearance, and often offered at a similar price point in fast-food chains, each burger has a distinct taste, which comes down to the different ingredient profiles. To see which is your winning patty, well, you'll just have to try for yourself!
Fast-food chains with vegan burgers
While vegan fast food burgers are becoming more common, not every chain has experienced success after trialing them. Hardee's and McDonald's, for example, are two examples of chains that recently decided not to continue with a US national rollout after completing vegan burger trials. But that doesn't mean other, hopefully, more successful, trials won't take place in the future. And in the meantime, there are a few chains where vegan burgers are now a menu mainstay. Next time you feel like sinking your teeth into a juicy patty, here are some options to try.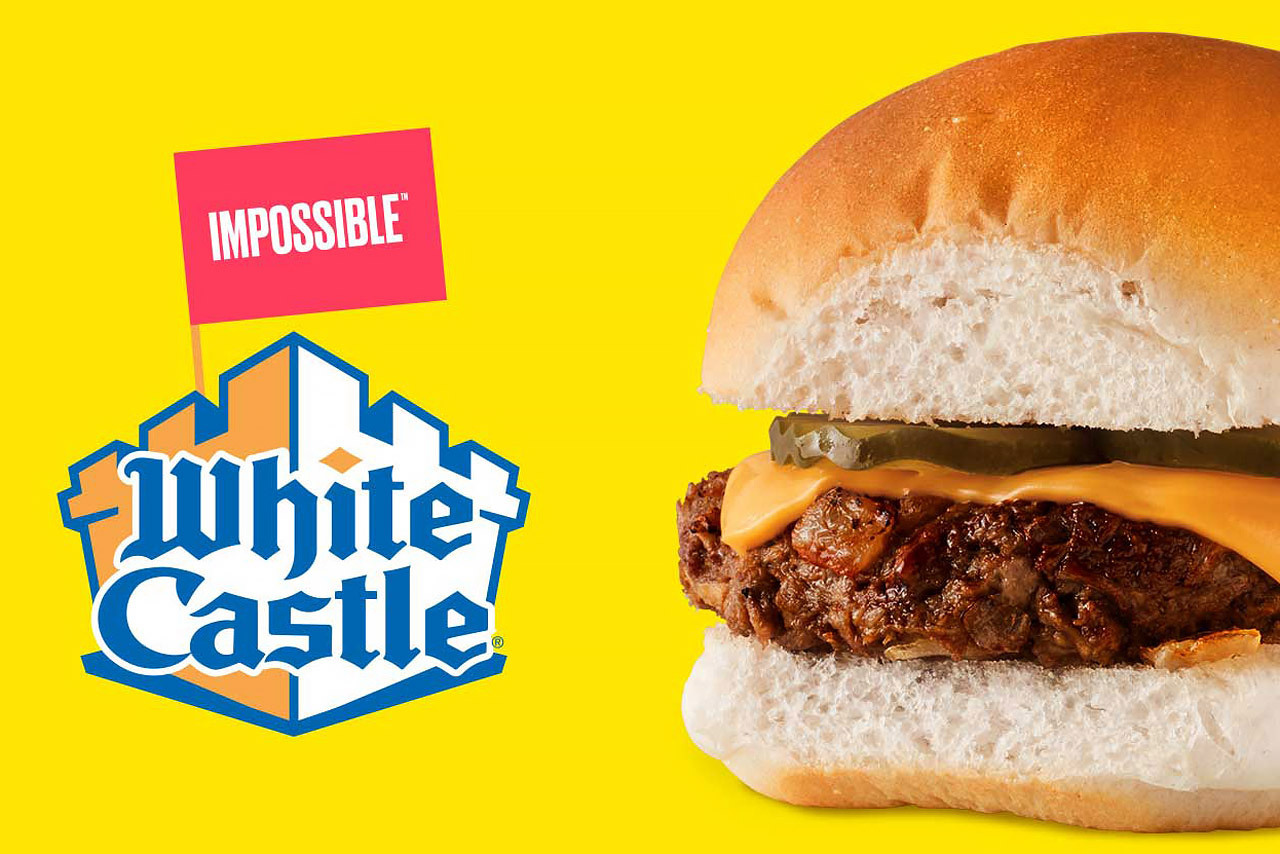 White Castle
1 White Castle
Yep, the chain that gave us the original fast-food burger is still going. And, even better, it's kept up with the changing landscape of food too. In 2018, after a successful trial period, it rolled out Impossible Sliders (made, of course, with the Impossible Burger), to all of its restaurants across 13 states. Today, the Impossible Slider is still on the menu—just order without cheese to ensure it's vegan. (That is unless you're near one of the locations where dairy-free cheddar is on the menu!) If you prefer your burgers to come with a vegetable-based patty, White Castle has you covered there, too. Just order the Veggie Slider without ranch or honey mustard.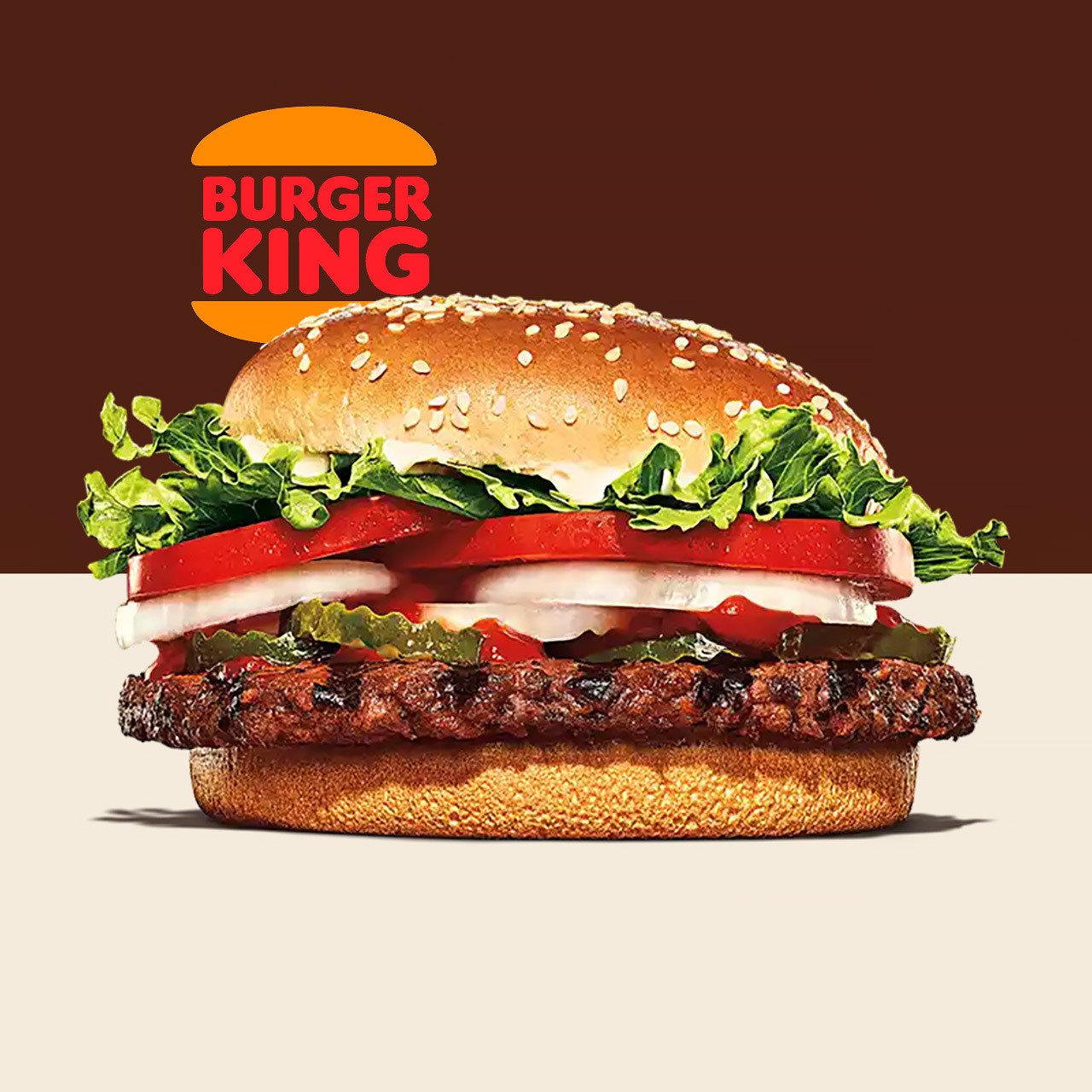 Burger King

2 Burger King
In 2019, fast-food giant Burger King followed White Castle's lead and launched Impossible Burgers nationwide, in the form of the Impossible Whopper. And to this day, it is by far the biggest fast-food company in the US to offer a vegan burger. The menu item comes with mayonnaise, which isn't vegan, but you can make your order plant-based by requesting it without. And don't worry, you won't end up with a dry boring burger, because it also comes packed with ketchup, pickles, tomato, lettuce, and sliced onions.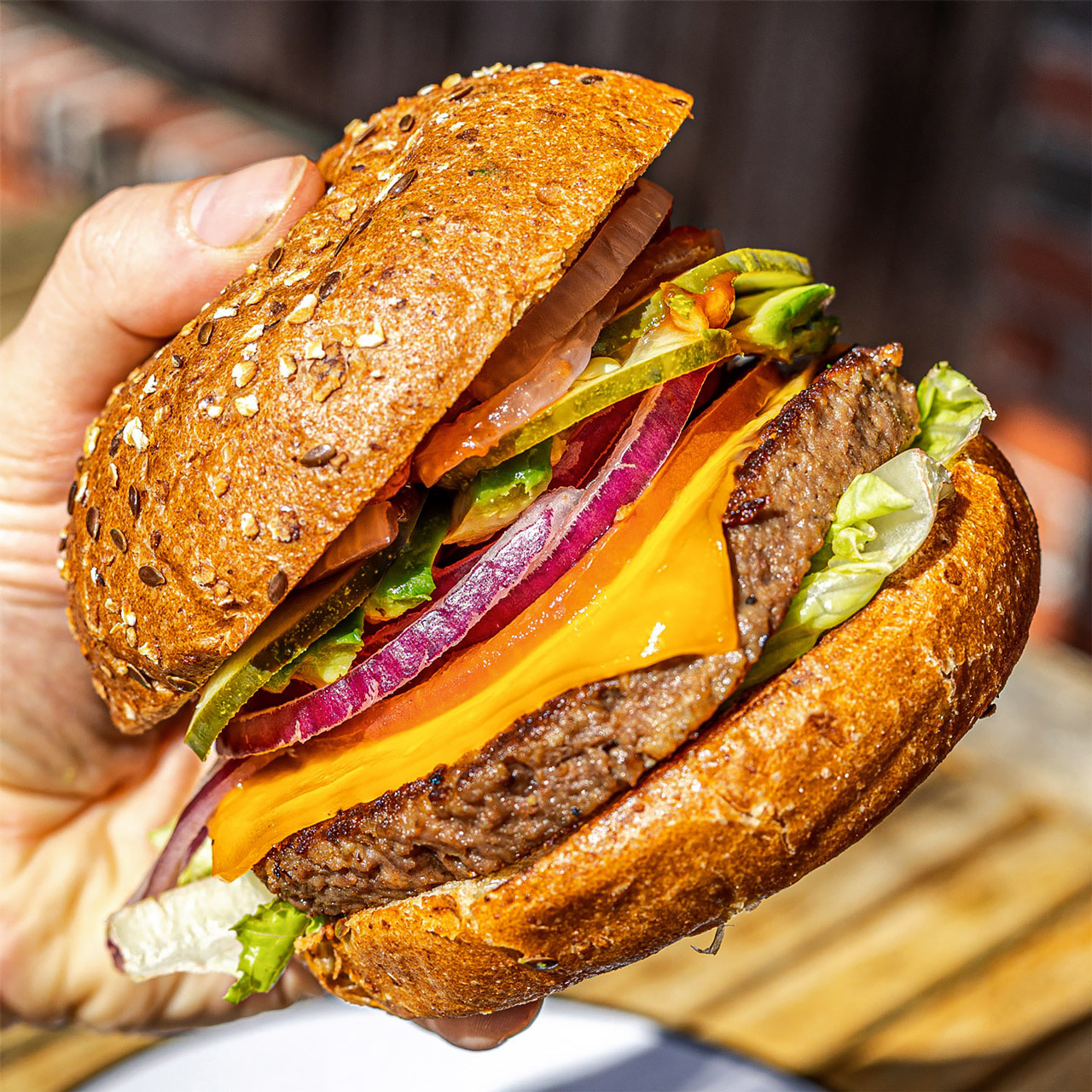 Bareburger
3 Bareburger
Bareburger, which has nearly 40 locations across the US, added the Beyond Burger to its menu back in 2018. At the time, CEO Euripides Pelekanos said the chain was "committed to offering consumers their favorite food while being mindful about the sustainability and origin of these products." Since then, it has stayed true to that commitment. Now, its menu is complete with an entire meatless section. All of the options are 100-percent vegan and include the Impossible Shrooming (served with wild mushrooms) and Impossible Standard. There are also two vegetable-based options: My Sunshine, which features sweet potato, kale, and wild rice patty, and Cilantro Black Bean.
Carl's Jr.
4 Carl's Jr.
Carl's Jr. is one of America's original fast-food giants. Founded in 1941, its roots go back even further than McDonald's (which started in the 1950s). But unlike the latter, Carl's Jr. has offered consumers more vegan variety in recent years. It first trialed a plant-based version of its Famous Star burger in 2019, and the Beyond Famous Star with Cheese is still on the menu. To make it plant-based, ask for your order without cheese or mayonnaise. But good news: the Special Sauce is vegan!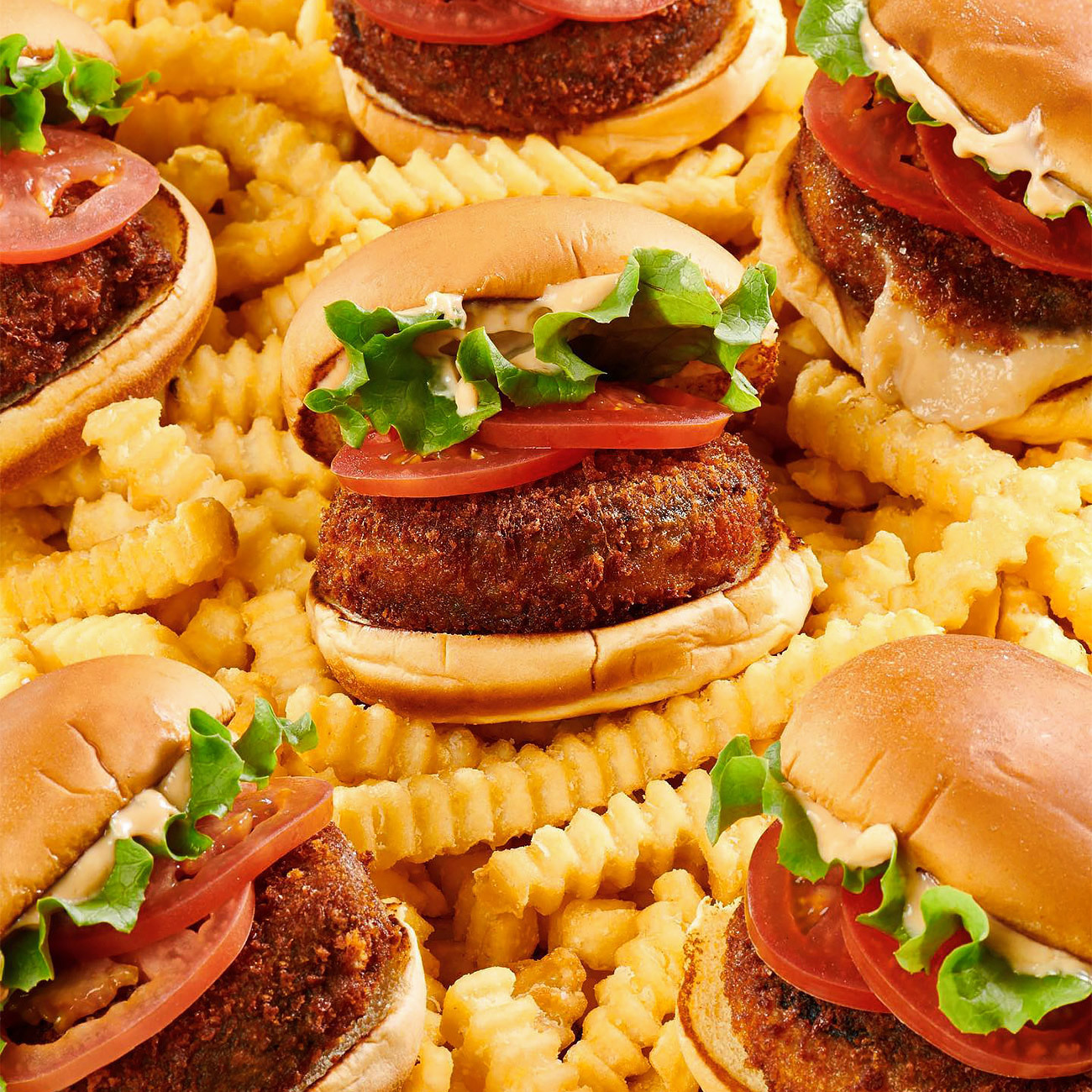 Shake Shack

5 Shake Shack
If you're not a fan of meaty plant-based burgers, some chains, like Shake Shack, offer vegetable patties instead. The Veggie Shack comes with a black bean and brown rice patty and a selection of salad ingredients. But you will have to make some customizations: ask for no cheese and a gluten-free bun to make this menu offering totally vegan. But that said, the chain might be open to more nationwide vegan options in the future. Last year, it partnered with Slutty Vegan on a limited-edition vegan burger in Harlem, NY.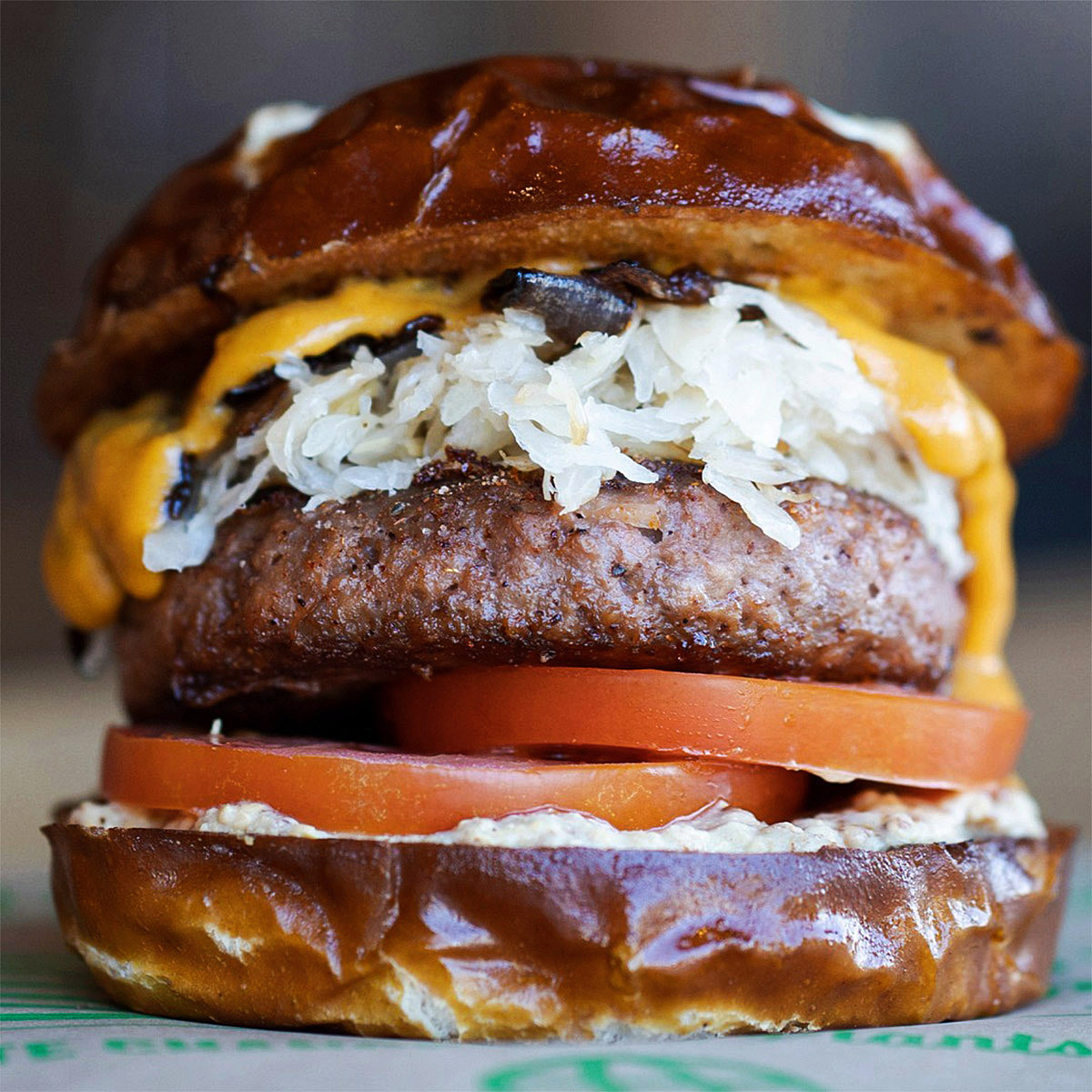 Next Level Burger
6 Next Level Burger
Right now, Next Level Burger is still one of the smaller fast-food chains on the block. But it has big plans. In the coming years, it plans to open 1,000 locations (bolstered by the $20 million in funding it just raised). Right now, the menu includes everything from the Classic Chzburger to the Beyond Fire Burger and the Good Catch Crispy Fish Burger.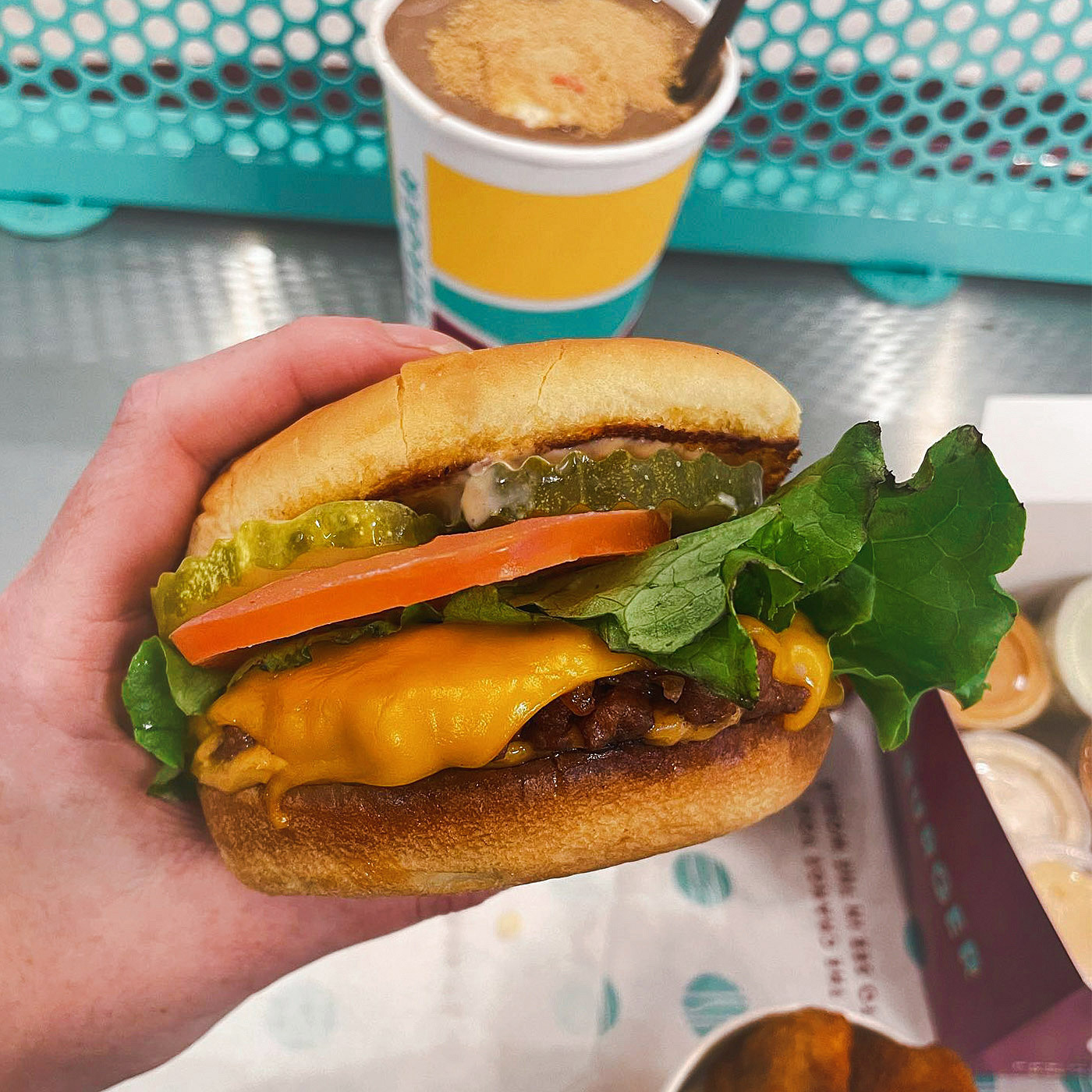 PLNT Burger
7 PLNT Burger
It's still relatively new on the fast-food scene, but PLNT Burger is rapidly expanding. By the end of this year, it will have 16 locations, and by the end of next year, this will have nearly doubled to 30. Founded by popular chef Spike Mendelsohn, most locations can be found inside Whole Foods Markets, serving everything from Mushroom BBQ Bacon Burgers to Crispy Chik'n Sandwiches to Save The Bay fillets (a vegan nod to McDonald's Filet-O-Fish).
For more on vegan fast food, read: