The forthcoming United Nations Climate Change Conference (COP28) is set to incorporate plant-based food options.
The United Arab Emirates (UAE) COP28 Presidency-Designate, Dr. Sultan Al Jaber, confirmed that COP28, scheduled to be held in Dubai from November 30 to December 12, is committed to including plant-based food choices, a crucial step in the fight against climate change.
Engin Akyurt/Unsplash
The decision to embrace plant-based food during the critical climate summit comes after decades of advocacy efforts by various groups and youth activists, who have been attempting to engage the COP presidencies on the issue since at least 2017.
"This is a hugely important decision because having plant-based foods at COP28 is an effective way of connecting the dots between global food system emissions and the solution to bringing those emissions down as quickly, and tastefully as possible," Lana Weidgenant, youth activist and ProVeg International campaigns and policy officer, tells VegNews.
Vegan food finally gets on the COP menu
Shifting to a menu that prominently plant-based food during COP28 acknowledges the impact of animal agriculture on the environment. It also allows delegates to discuss strategies around mitigating the climate crisis without contributing to it by consuming environmentally damaging foods.
How did this historic move come to be?
In April, Youth and Children Constituency of the UNFCCC (YOUNGO), Food@COP, and more than 140 youth and civil society organizations, supported by ProVeg International, sent a letter to the COP28 Presidency calling for at least three-quarters of all food options on the menu be plant-based, in addition to being culturally inclusive.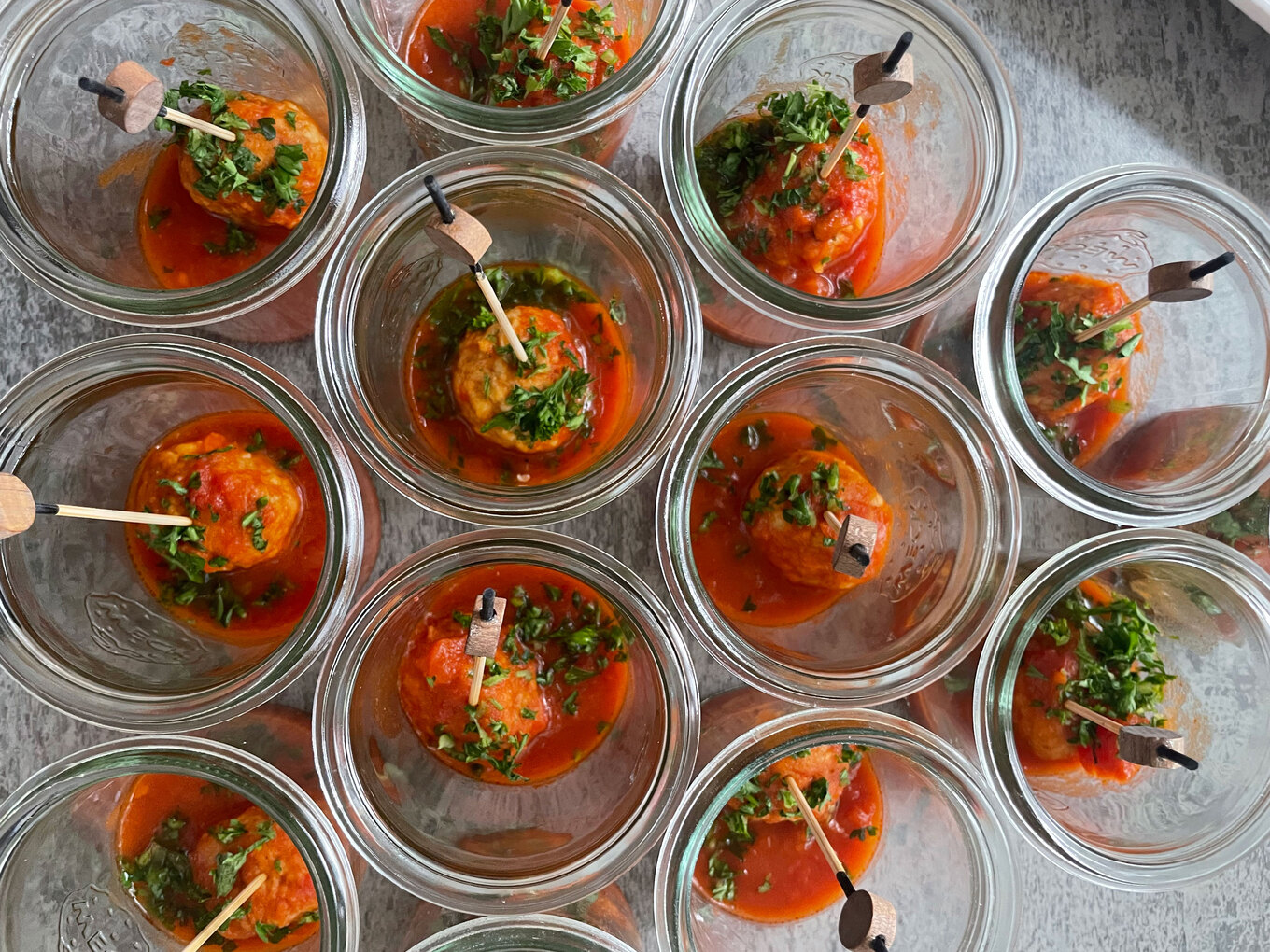 ProVeg in Bonn
In a response letter addressed to YOUNGO, Al Jaber committed to prioritizing plant-based food at the forthcoming conference.
"Inclusivity is at the core of COP28—including operations—and we recognize the urgency of the challenges you have outlined in your letter," Al Jaber wrote in the letter. "The COP28 Presidency also has a firm focus on transformational action on food systems within the wider global climate change agenda. As part of this, we intend to demonstrate sustainable food systems in action at COP28 itself."
"My team has been working to ensure the availability of plant-based food options that are affordable, nutritious, and locally and regionally sourced, with clear emissions labeling," Al Jaber wrote.
As part of its advocacy efforts, ProVeg has been arranging plant-based meals at various events—including the UNFCCC conference in Bonn Germany in June—to point to the importance of serving sustainable meals during discussions about the climate crisis.
According to the response letter from Al Jaber, the COP28 teams are considering YOUNGO's guidelines to finalize the summit's food and beverage program and welcome additional input.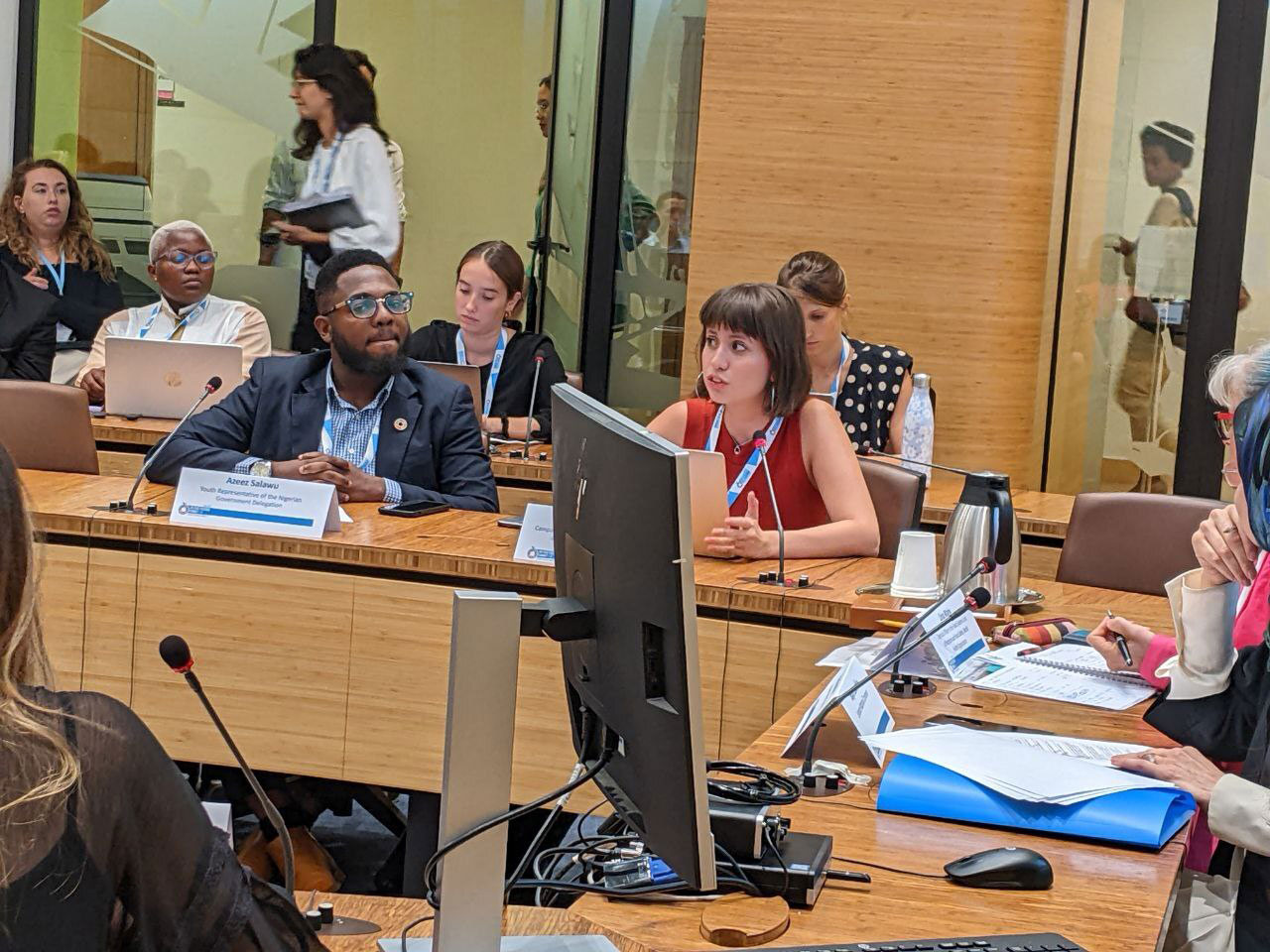 Lana Weidgenant/ProVeg
"Although we are not taking part in the menu planning, we would be delighted to provide the COP Presidency with ideas for plant-based options and menus to support them in their commitment to offer plant-based food options that are affordable, nutritious, and locally and regionally sourced, with clear emissions labeling," Weidgenant says.
The commitment to plant-based meals at COP28 follows a first-of-its-kind food pavilion at COP27 and the implementation of climate emissions labels at COP26.
Vegan diet and sustainability
A growing body of research points to the environmental benefits of a plant-based diet, including a milestone study released last week by the University of Oxford.
The study, led by the Livestock, Environment, and People (LEAP) project, revealed that plant-based diets have the potential to reduce greenhouse gas emissions, land use, and water pollution by a staggering 75 percent when compared to high meat-consuming diets.
This study follows a series of warnings from the scientific community, including the most recent IPCC report, about the urgency needed to transform the global food system to mitigate the catastrophic effects of the climate crisis, particularly on the global South.
With COP28 being held in Dubai, the UAE's commitment to sustainability and its recognition of the Paris Agreement's goals adds even greater significance to the need to embrace plant-based choices during the conference. This also aligns with the UAE's 2023 Year of Sustainability, which promotes plant-based diets and reduction of food waste.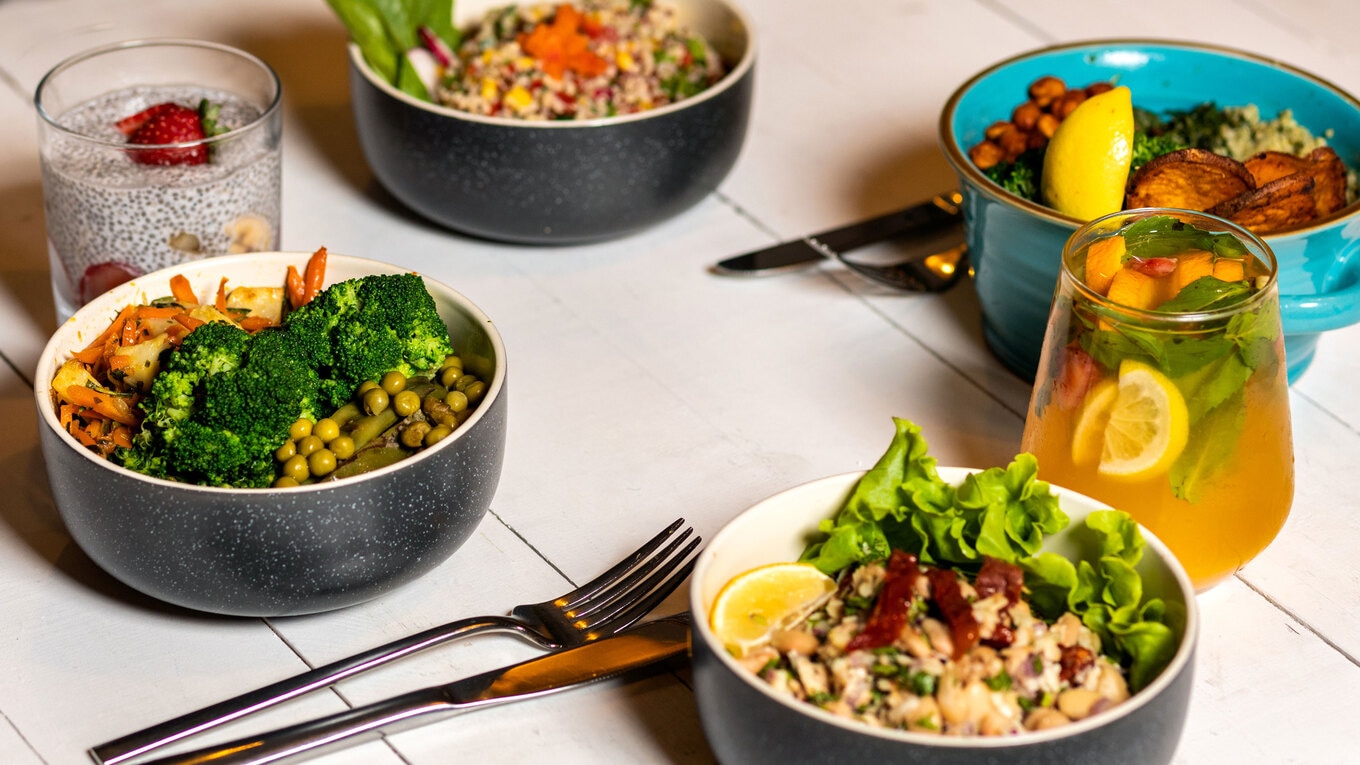 Farhad Ibrahimzade/Unsplash
As global leaders converge in Dubai to address climate challenges, serving plant-based food will be a tangible demonstration of the collective commitment towards a more sustainable and resilient future for the planet.
"The availability of plant-based food at COP will give decision makers from nearly 200 countries a chance to taste plant-based food for themselves and see, through the emissions labeling, how important these foods are for tackling climate change," Weidgenant says.
For the latest vegan news, read:
Editor's note: this story has been edited on August 4, 2023 for accuracy