Philadelphia, the iconic cream cheese brand that has graced breakfast tables for more than 150 years, has announced a significant expansion of its plant-based cream cheese. Now owned by The Kraft Heinz Company, the brand is bringing its first plant-based spread to supermarkets across the nation.
This development is in response to the growing consumer demand for vegan products, with more than half of Americans seeking to incorporate more plant-based items into their diets. Philadelphia's entry into the plant-based cream cheese market aims to provide a fresh sensory experience for those searching for dairy-free alternatives.
Before Philadelphia entered the plant-based sector, the company reveals, less than half of those who sampled vegan cream cheese spread became repeat customers. However, Philadelphia's regional trial of its original plant-based cream cheese launch provided encouraging results.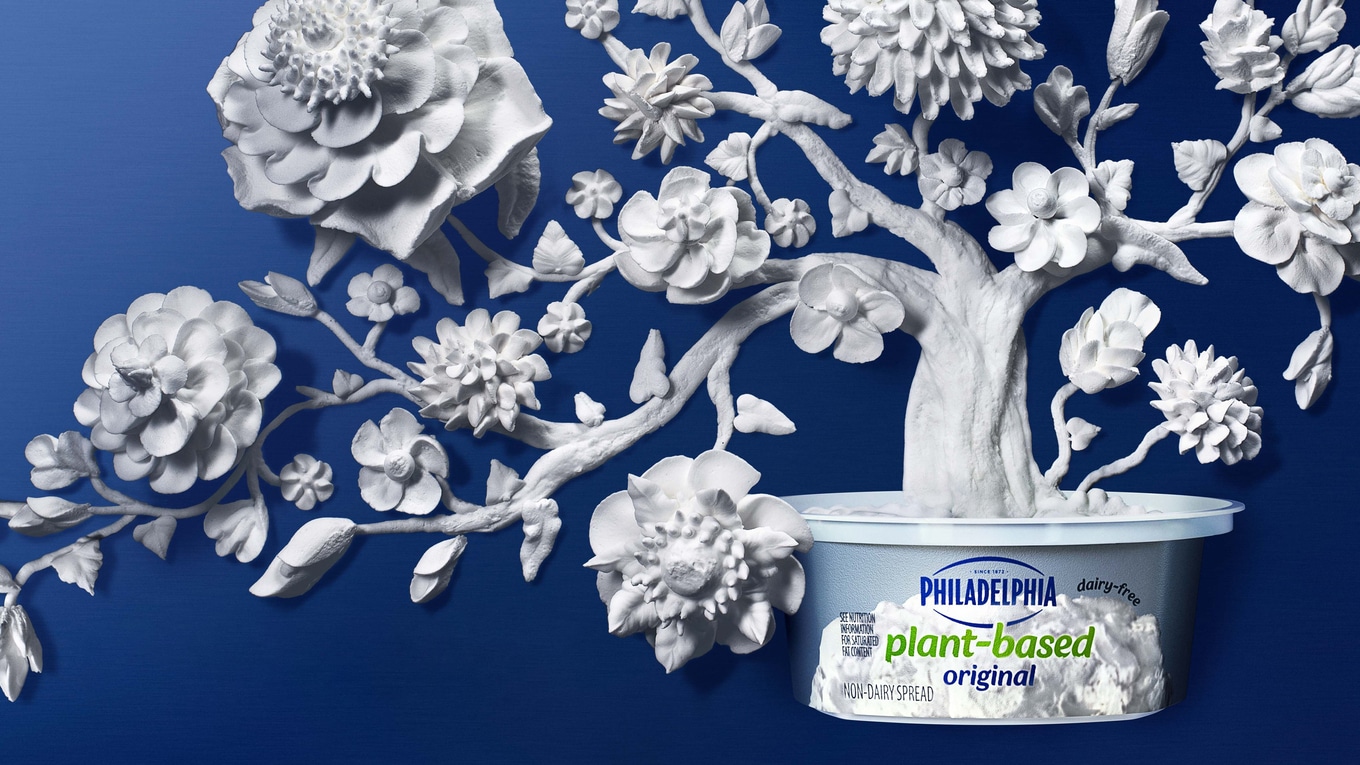 Philadelphia
Last year, the brand launched its first vegan cream cheese at select retailers in the Southeast of the United States and found that repeat purchase rates almost doubled compared to the category average. Here, 70 percent of consumers reported that the product exceeded their expectations.
Philadelphia decided to expand its vegan cream cheese nationwide to fill this market gap.
Philadelphia's vegan cream cheese in three flavors
Philadelphia's research and development team dedicated more than two years to understanding the needs of consumers seeking plant-based products. They focused on replicating the taste, texture, and ingredient profile of traditional cream cheese that consumers know and love.
As a result, Philadelphia created a plant-based spread using coconut oil as a base, supplemented with potato starch and fava bean protein, providing a comparable taste and texture to conventional dairy cream cheese.
Beyond its Original flavor, Philadelphia is branching out into more adventurous territories with its plant-based spread. Responding to the original flavor's market trial success and aiming to cater to diverse consumer preferences, Philadelphia is introducing Strawberry and Chive & Onion flavors.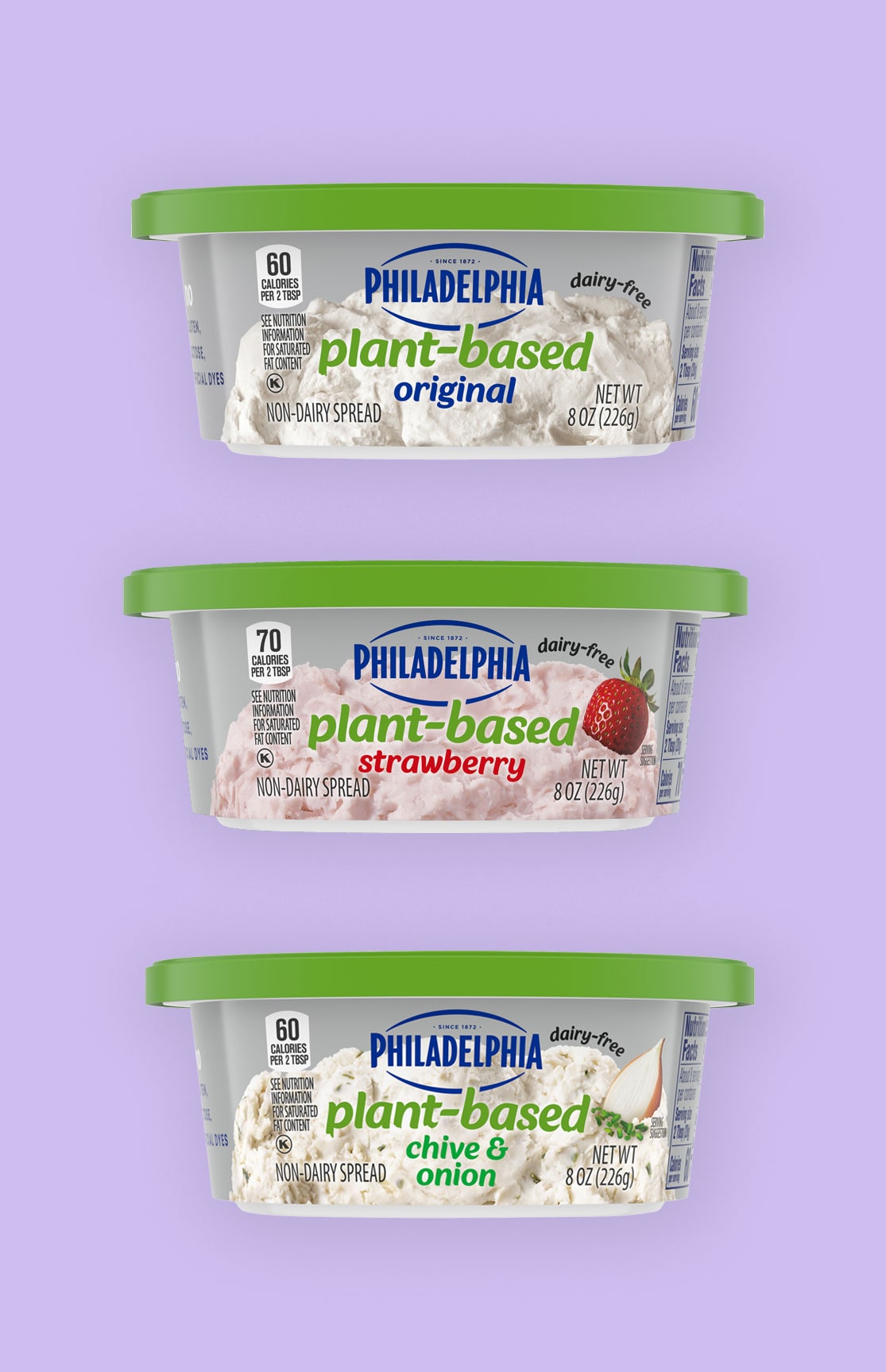 Philadelphia
"To be the first mainstream cream cheese brand launching a plant-based spread option with widespread accessibility across the US is an important milestone for Philadelphia and our fans," Keenan White, Senior Brand Manager, Philadelphia at the Kraft Heinz Company, said in a statement.
"Whether on their morning bagel, a veggie pairing for lunch, or a delicious dip creation for snack time, we are proud to provide consumers with a delicious product that fits their lifestyle," White said.
Despite the regional limitations of its initial launch, Philadelphia's Plant-Based spread has already made significant strides in the vegan spread market. In the Southeast, it's the fourth top-performing plant-based cream cheese and holds the sixth position nationwide.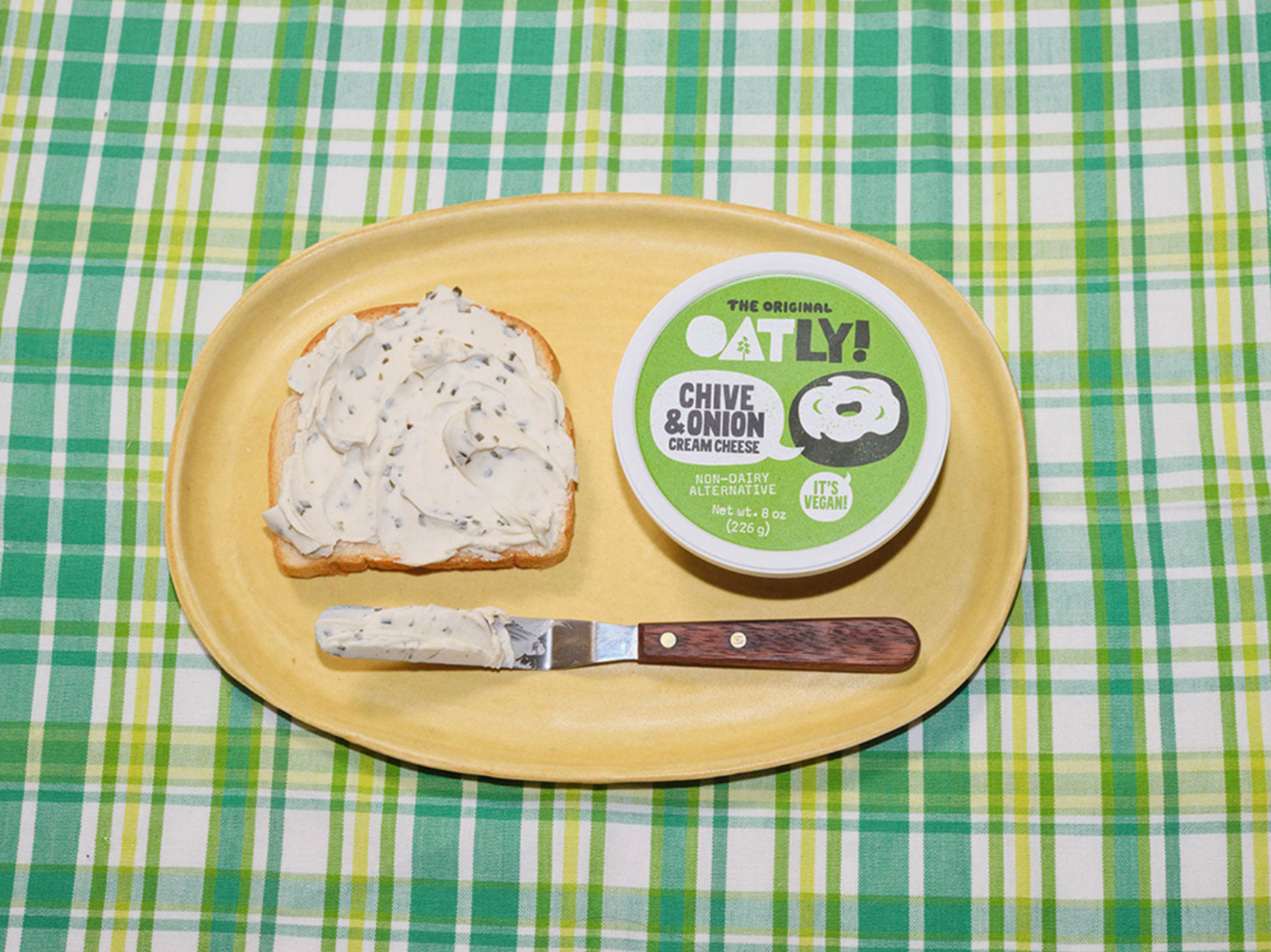 Oatly
The new Philadelphia vegan cream cheeses are now hitting retailers far and wide, including Target, Meijer, and Albertsons.
As Philadelphia rolls out the product across the country, the brand expects to further solidify its position in the plant-based sector, where other brands, including Oatly and Nurishh (owned by Bel Group), have recently expanded their vegan cream cheese offerings.
Kraft Heinz ventures into vegan cheese
Philadelphia's foray into plant-based spreads not only provides great news for vegan and flexitarian consumers but also aligns with Kraft Heinz's broader shift towards environmentally sustainable offerings. This new product launch supports Kraft Heinz's commitment to achieving net-zero carbon emissions by 2050 and expands the conglomerate's plant-based product range.
How else is Kraft Heinz working to hit its sustainability targets? Luckily, with more vegan cheese (and other products) through its joint venture with The Not Company (NotCo), a Chilean company that uses artificial intelligence to develop next-level vegan dairy and meat alternatives.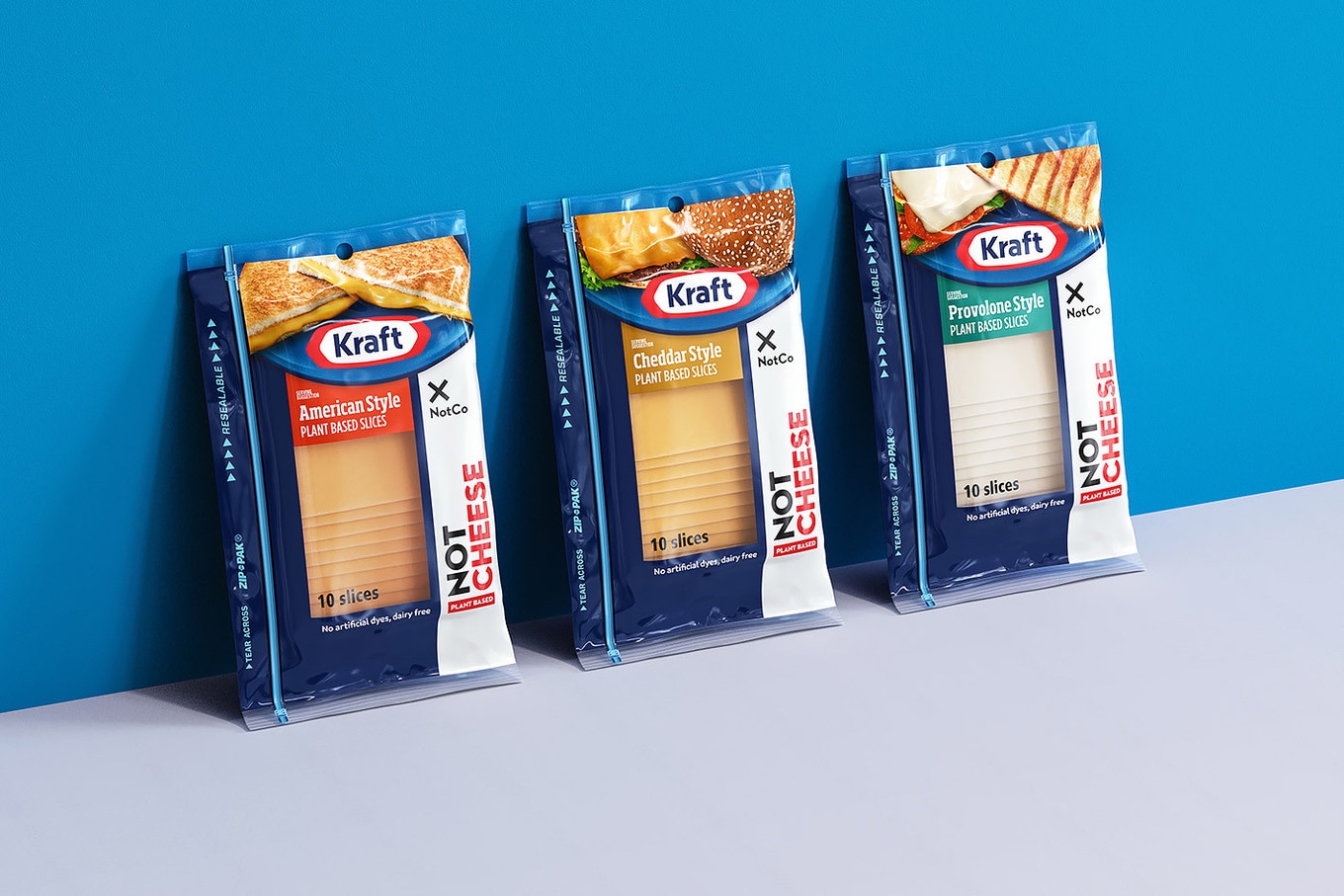 Kraft Heinz
This collaboration, known as the Kraft Heinz Not Company, plans to reimagine various iconic Kraft Heinz brands with vegan-friendly formulations. The partnership has already resulted in a vegan version of Kraft's iconic mayonnaise and NotCheese slices, a dairy-free take on Kraft Singles.
Similar to the regional Philadelphia vegan cream cheese test, the initial launch of its NotCheese Plant-Based Slices saw a successful limited-market test in Cleveland, OH last year. Within eight weeks, repeat purchases of the vegan cheeses were at 20 percent and a majority of shoppers interviewed (91 percent) provided overwhelmingly positive reviews for the NotCheese slices.
In June, the company announced a national launch of the vegan Kraft singles in Provolone, American, and Cheddar flavors.
"The decision to expand nationally was based on our successful Cleveland test market that ran for 16 weeks starting in November 2022," Katie Pekarek, Head of Marketing and Strategy for the Kraft Heinz Not Company, previously told VegNews. "Kraft NotCheese Slices quickly became the number one branded plant-based slice in dollar sales."
"We wanted the rest of the country to have the opportunity to enjoy our delicious Kraft NotCheese slices," she said.
For the latest vegan news, read: