It seems that every week in the world of vegan food news is more exciting than the last and this week is no exception. For Oatly fans, two flavors of cream cheese are coming our way, as is a fancy oat brown sugar coffee creamer from Nutpods to start your mornings off right. There's also new vegan ramen noodles from Immi, and a six-course dinner event at Sticky Fingers diner. Read on for more.
1 Oatly cream cheese comes to the US
Hitting stores shelves nationwide this month is oat-based cream cheese from popular oat milk brand Oatly. Available in two flavors, Plain and Chive & Onion, Oatly's latest food innovation cracks the deliciousness code by delivering all the tangy goodness of a traditional cream cheese without any dairy.
Made from Oatly's proprietary oat base, this new cream cheese offers yet another opportunity for people to easily make the switch from dairy to vegan food.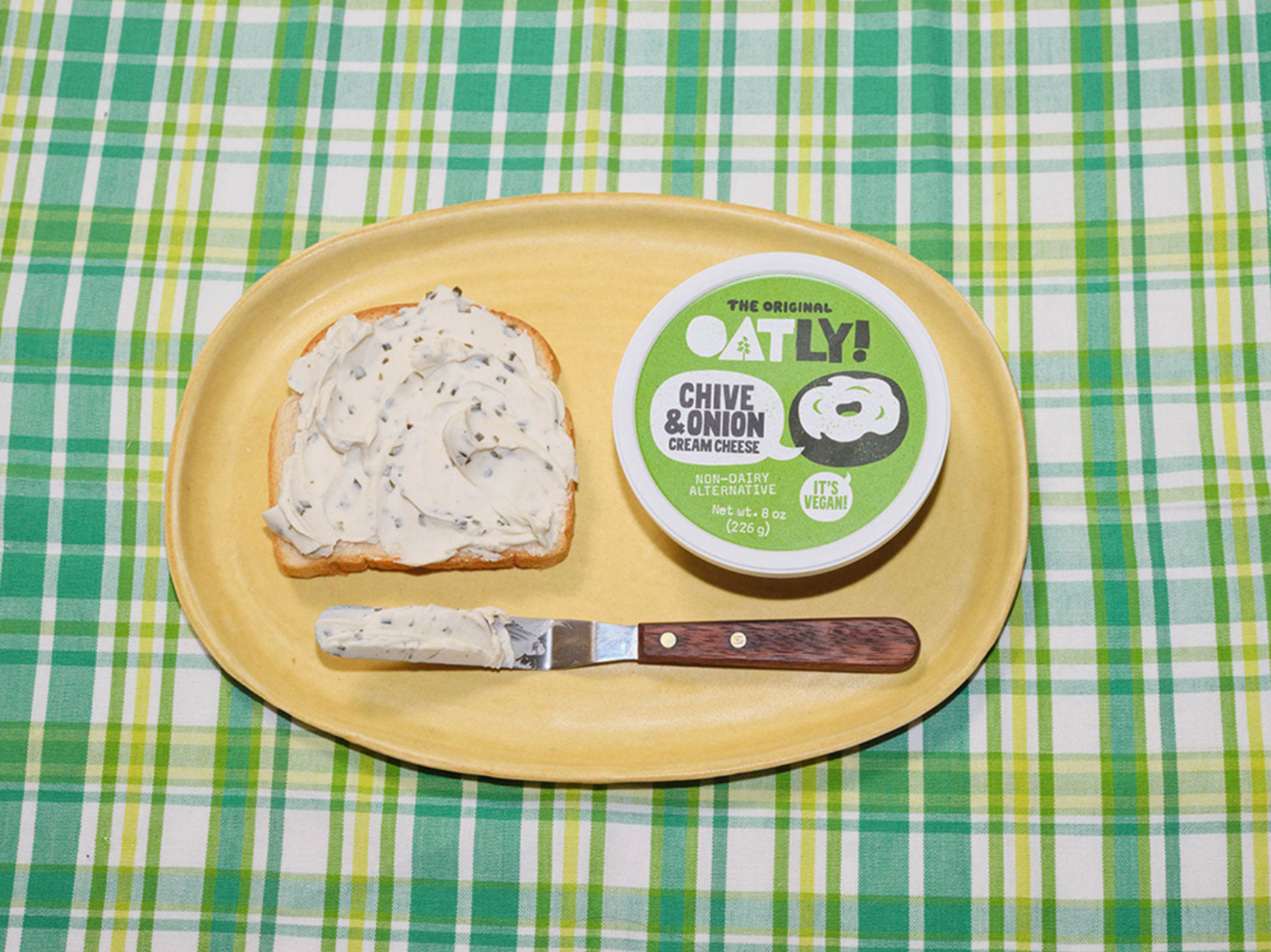 Oatly
Oatly says it took over a year to make the cream cheese just right. "For decades, we've focused on the power of oats and the magic that happens when you unlock their potential," Leah Hoxie, SVP Innovation at Oatly North America, said in a statement. "With this new cream cheese, our US R&D team spent over a year focused on bringing to market a truly great-tasting and performing plant-based option that mimics dairy cream cheese in all the best ways possible, minus the dairy."
Oatly's cream cheese adds to a growing list of oat-based products available in the US, including oat milk, ice cream, soft serve, and yogurt.
2Nutrient-rich KiKi Butter
We can never get enough nut butter in all the delicious forms. The latest offering is KiKi Butter, made by Kauai, Hawaii-based nutrition company PlantBaby. The nutrient-dense butter is crafted with whole-food ingredients such as organic oats, seeds, and creamy coconut. Better still, it can be used like a traditional nut-and-seed butter or blended with water to create plant-based milk at home.
"The intention behind this product was to make Kiki Milk more affordable without compromising the quality of ingredients," Alex and Lauren Abelin, co-founders of PlantBaby, said in a statement. "After seeing if at-home kits might work, we realized we could blend all of the organic ingredients of Kiki Milk into an oat-and-seed butter and make milk with it. But what surprised us the most was that we were also making an incredibly tasty and nutrient-dense peanut or almond butter replacement."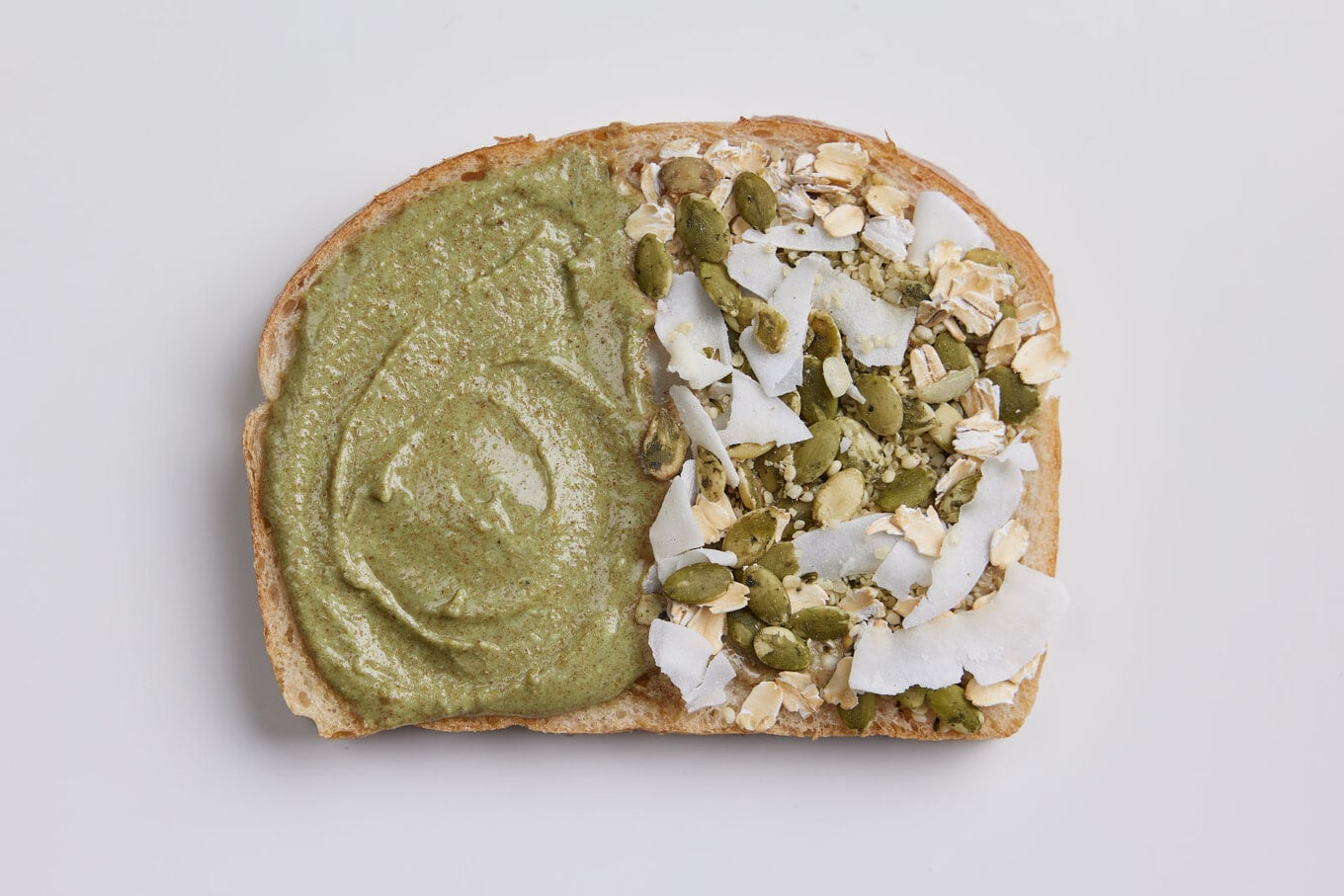 Kiki
PlantBaby is launching its Butter line with its signature Original flavor, and has plans to launch Unsweetened and Mermaid flavors in the coming months. We can't wait to spread it on toast, use it as a dip for apple slices, or eat it straight from the jar.
3 Sticky Fingers comfort food and wine pairing
Ever dream of the perfect champagne to sip with your vegan fried chicken? The best Chablis to savor with your dairy-free mac and cheese? Look no further. Washington, DC-based sommelier Mike Markarian and Sticky Fingers founder Doron Petersan will show you how to pair your favorite plant-based dishes with the perfect fine vegan wines.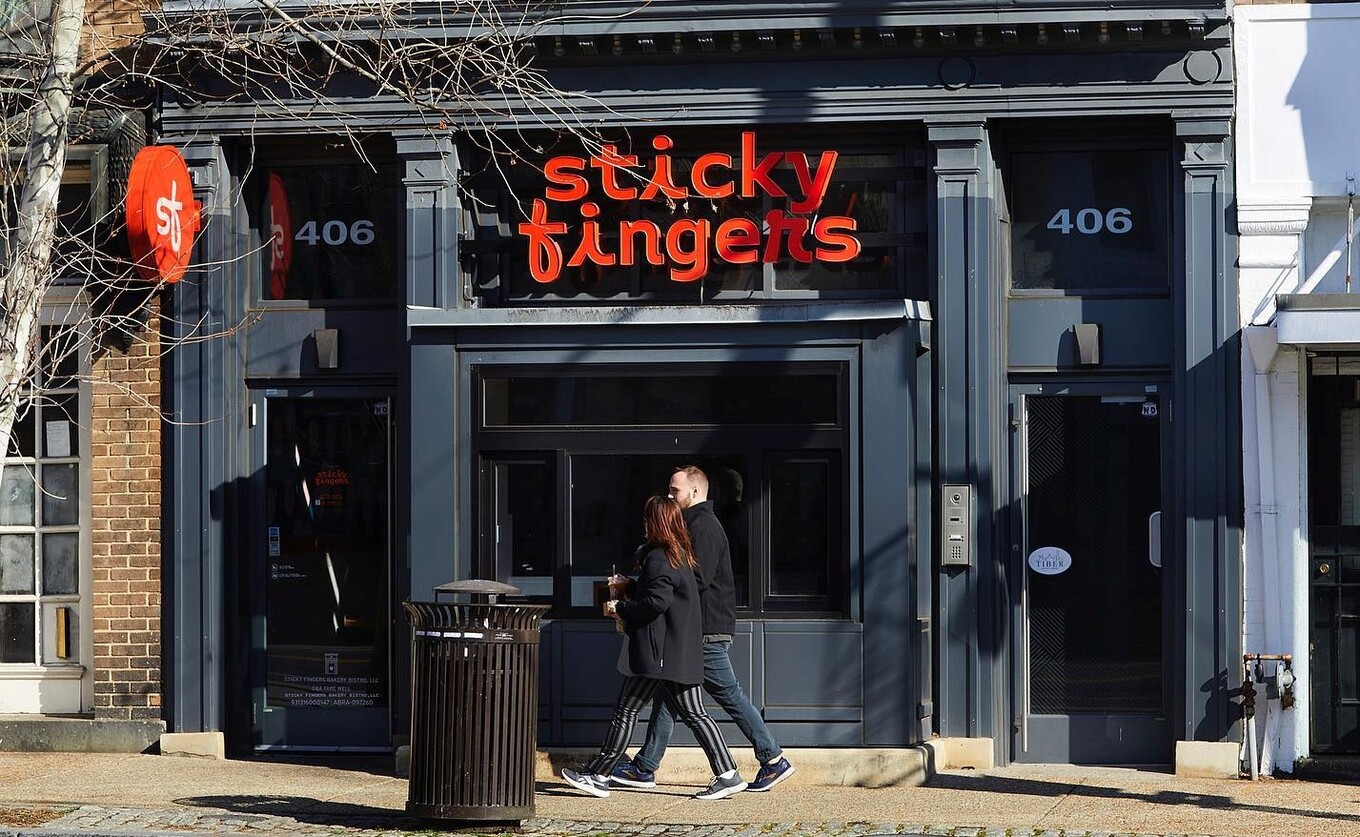 Sticky Fingers Diner
On June 15, Washington, DC's Sticky Fingers Diner is hosting a six-course dinner with wine pairings for $110 per person. You can bet all our DC vegan friends will be there, too.
4Oat brown sugar creamer
Yes, you read that right—a new coffee creamer is in town. And Nutpods' new Oat Brown Sugar coffee creamer in our morning cup 'o joe is going to be the ultimate treat.
"When you think of oats, you can't help but think of brown sugar, from oatmeal cookies to overnight oats," Nutpods Chief Marketing Officer Patrick Coyle said in a statement. "It also happens to be a common flavor present in most coffee roasts, making it a perfect choice for an oat creamer."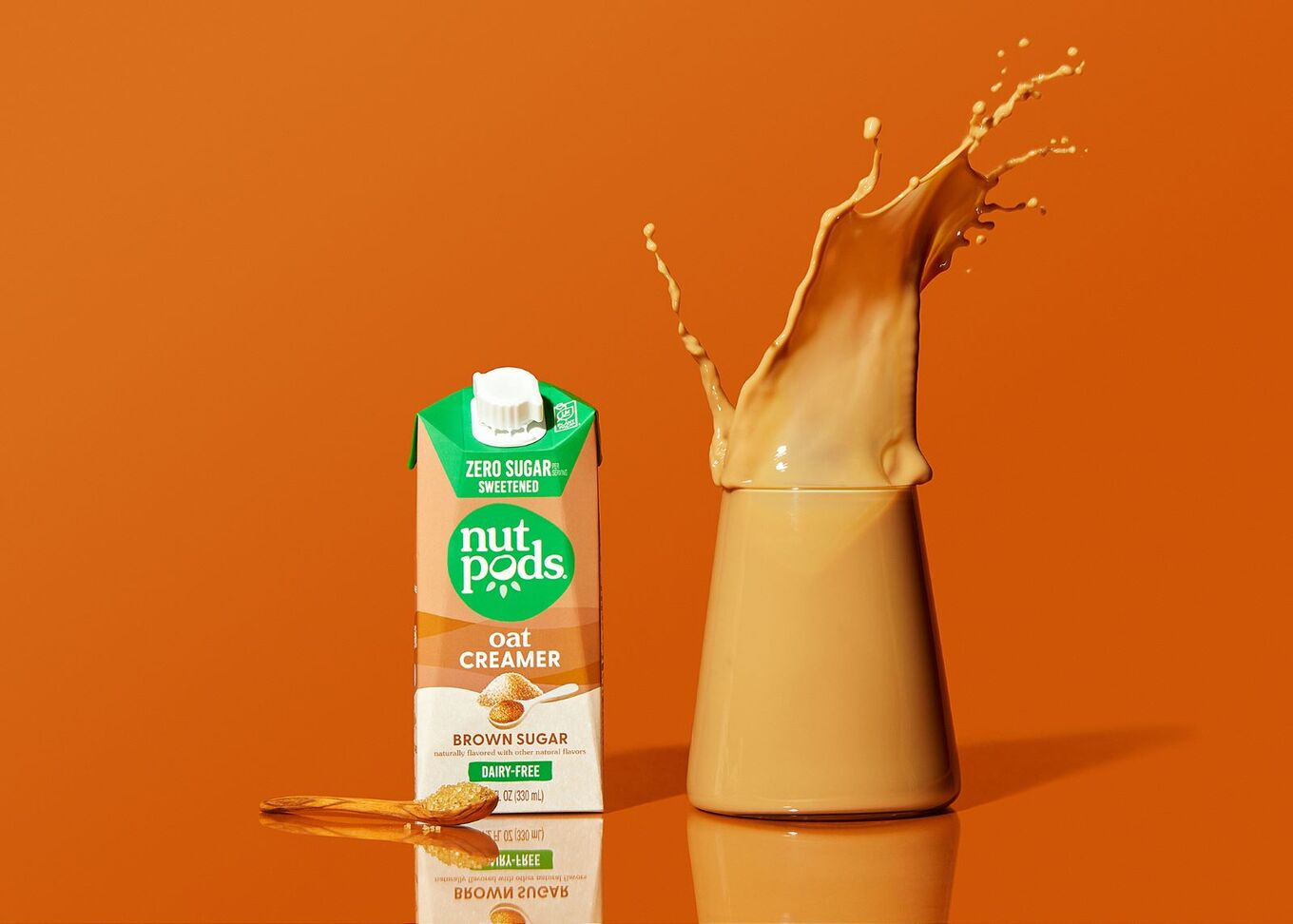 Nutpods
Founded by Madeline Haydon 10 years ago, Nutpods has gained a cult following for providing creative dairy-free and zero-sugar creamers and barista oat milk options for your morning coffee. And with this new flavor, it seems the brand is upping the ante on a better-for-you creamer we'll be using daily.
Nutpods' new creamer is available on Amazon and at select national retailers including Walmart and Sprouts.
5 Vegan pork ramen
On the heels of a $10 million funding raise, vegan ramen brand Immi just launched a new flavor: Roasted "Pork" Tonkotsu. Paying homage to the traditional-style Tonkotsu ramen, Immi's vegan twist on this beloved broth captures the same smokey, roasted flavors and is rich with notes of garlic, shallots, and sesame.
While traditional tonkotsu broth gets its creaminess from the infusion of collagen from animal bones over the span of hours, many conventional brands use dairy or artificial emulsifiers to try to achieve that same rich feel in a fraction of the time. Inspired by their Taiwanese and Thai family food businesses, founders Kevin Lee and Kevin Chanthasiriphan (affectionately known as "the Kevins") created the brand in 2021 with the mission of delivering authentic ramen flavors to consumers in a new, healthier way.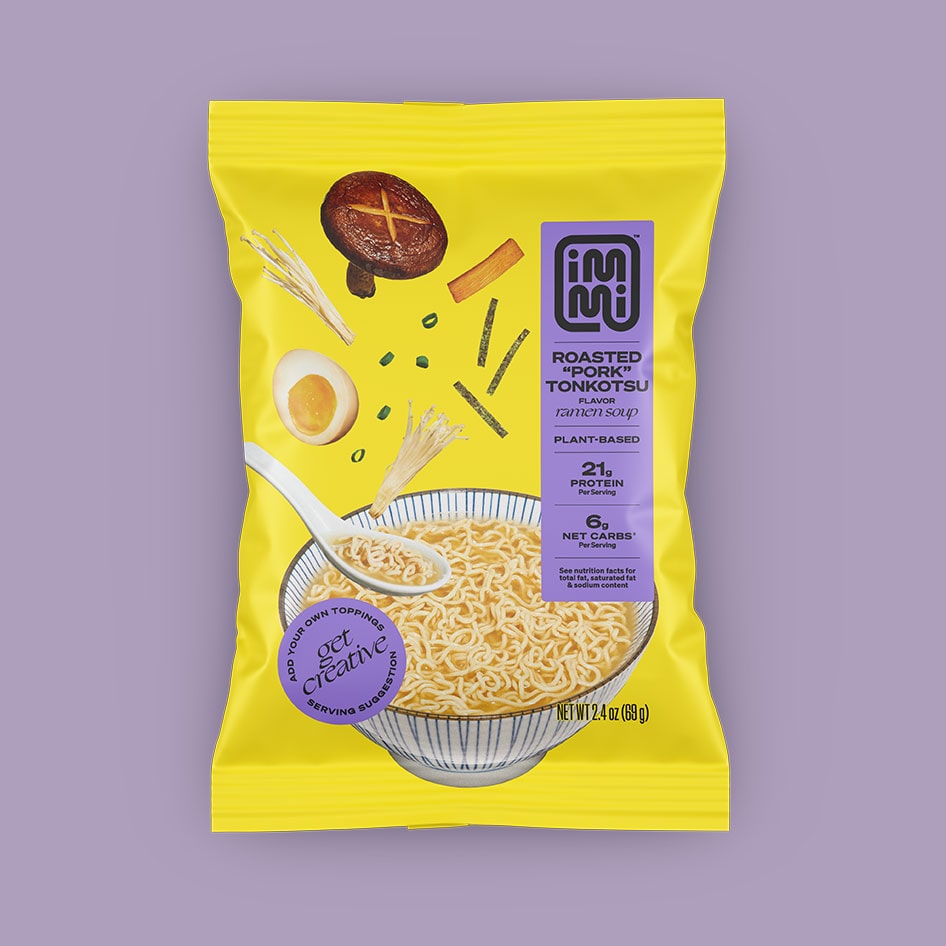 Immi
Rounding out the brand's new three-part collection—and joining newly launched flavors Spicy Red Miso and Creamy Chicken—the Roasted "Pork" Tonkotsu also features new and improved noodles. Taking customer feedback into account, The Kevins spent months perfecting their new noodle recipe to create a softer and perfectly slurpable noodle.
"We're excited about our version of Tonkotsu because we believe it to be the most faithful plant-based rendition of Tonkotsu in the market. No animal bones, no creamer, no dairy," Kevin Chanthasiriphan, co-founder of immi, said in a statement. "It was stressful, challenging, and difficult to execute but our team persevered until something magical emerged from the process."
For the latest vegan news, read: