Internationally acclaimed chef Gordon Ramsay has partnered with food technology company Borealis Foods to help bring its Chef Woo and Ramen Express vegan ramen meals to the world to help combat food insecurity.
Chef Woo Ramen, a product developed by Borealis Foods' subsidiary Palmetto Gourmet Foods, was specifically designed to address the challenges of food insecurity by providing healthy, affordable, and convenient meals to those who lack access to proper nutrition. Chef Woo claims to be the world's first plant-based ramen noodle, offering 20 grams of complete vegan protein per serving.
Borealis Founder and CEO Reza Soltanzadeh believes Ramsay's strategic partnership and valuable guidance will have a significant impact on the company's objectives. "We are privileged that Gordon Ramsay has chosen to become a strategic partner and advisor, helping us advance our objectives with his culinary guidance, business acumen, and international recognition," Soltanzadeh said in a statement.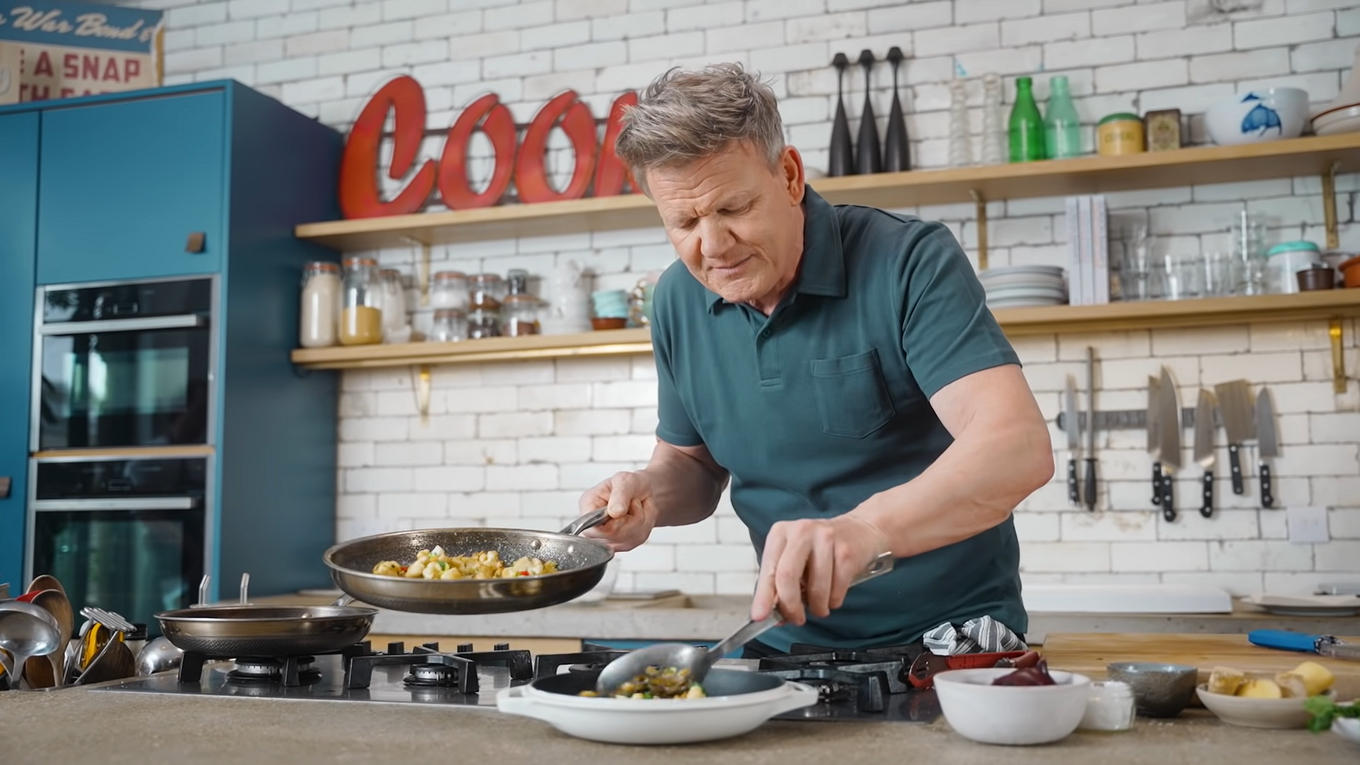 Gordon Ramsay/YouTube
"His partnership will help further build momentum around our mission to address a key issue facing many people in the US and around the world: access to nutritious, high-protein meals at an affordable price," Soltanzadeh said.
Gordon Ramsay backs vegan ramen to combat food insecurity
Since the company's founding in 2019, it has already made progress on its goal of making nutritious vegan food more accessible. With Ramsay now on board as a shareholder, advisor, and brand ambassador, Borealis Foods aims to make even greater strides in its mission to combat food insecurity and ensure that nutritious options are accessible to all.
"Based on our discussions, it's obvious that Gordon shares our passion for ensuring healthy food choices for the many who deserve truly affordable, high-quality nutrition," Soltanzadeh said.
The Chef Woo Ramen brand and the popular Ramen Express Ramen brand are available nationwide in more than 15,000 stores, including major retailers such as Walmart and Costco, and are also being exported coast-to-coast in Canada. The Ramsay collaboration promises innovative developments and new avenues for Chef Woo products in the near future.
Ramsay, known for his culinary expertise and charismatic presence, also expressed his enthusiasm for the partnership and his dedication to tackling the current food insecurity crisis. "With the current cost-of-living crisis on everyone's minds and rising food prices being a worldwide problem, now more than ever, households across America face the very real issue of food insecurity," Ramsay said in a statement.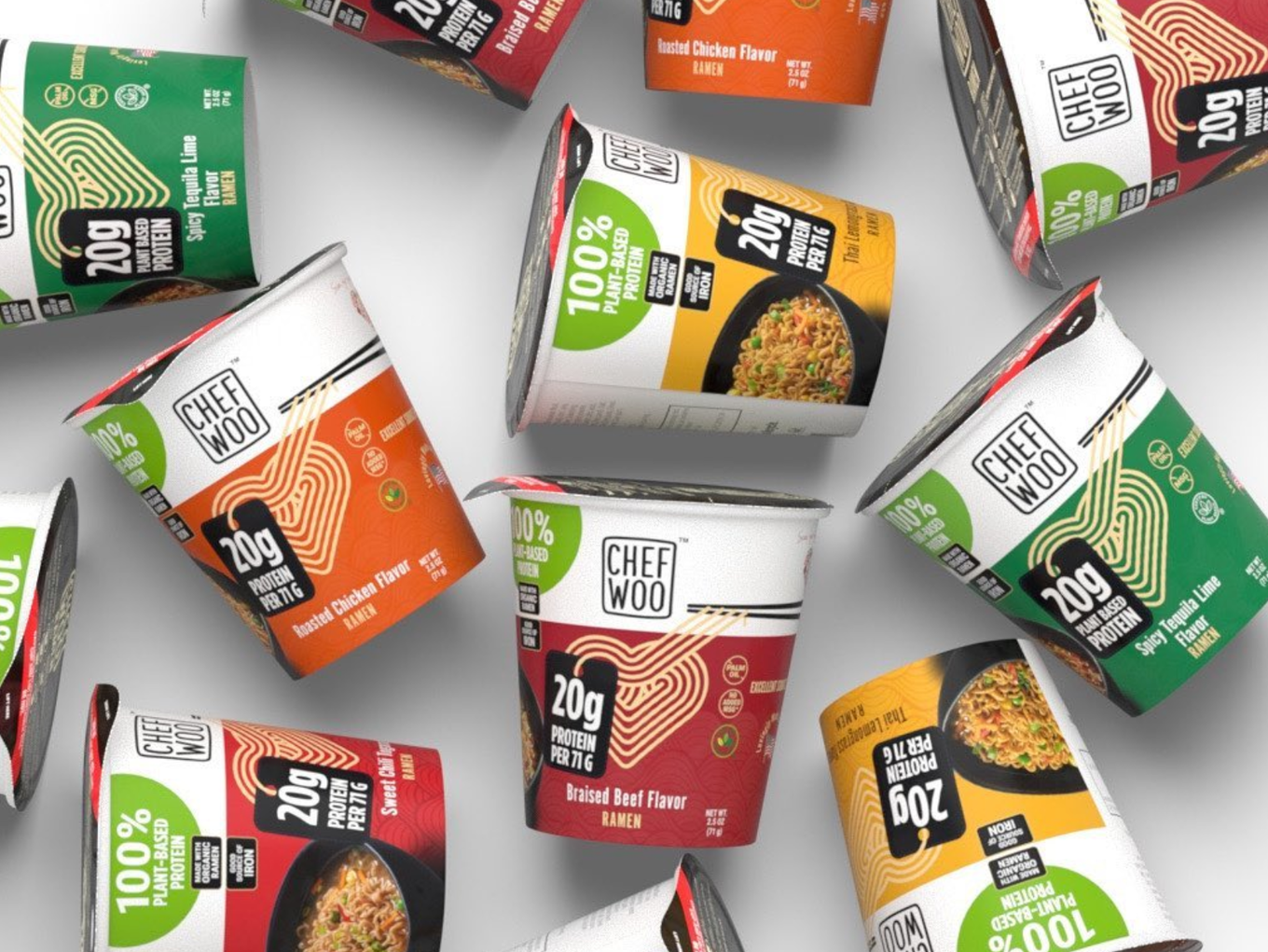 Chef Woo
"In conversation with Reza, I discovered we share a similar vision on how important it is to make nutritious and delicious options that are readily available, and more importantly, affordable," Ramsay added. "I've already got some big ideas, and I'm really looking forward to collaborating with the Borealis Foods team on their Chef Woo products in the coming months."
Gordon Ramsay's vegan menu
Despite being a vocal critic of veganism for years, Ramsay has softened to the idea and has since elevated vegan food by adding options to his restaurants and showcasing vegan recipes on social media and on his television shows.
To date, Gordon Ramsay holds seven Michelin stars across his Gordon Ramsay Restaurant group—one of the largest privately owned restaurant groups in the United Kingdom with a growing global portfolio across Europe, the United States, Asia, and the Middle East. His flagship venue, Restaurant Gordon Ramsay, has held three Michelin-stars for 21 years.
Ramsay began introducing vegan dishes at his restaurants in 2018, when he added a vegan Charred Aubergine Pizza to his Gordon Ramsay Street Pizza restaurant (now called Bread Street Kitchen) in London. And in 2019, the chef kicked off Veganuary by introducing a vegan menu at Bread Street Kitchen.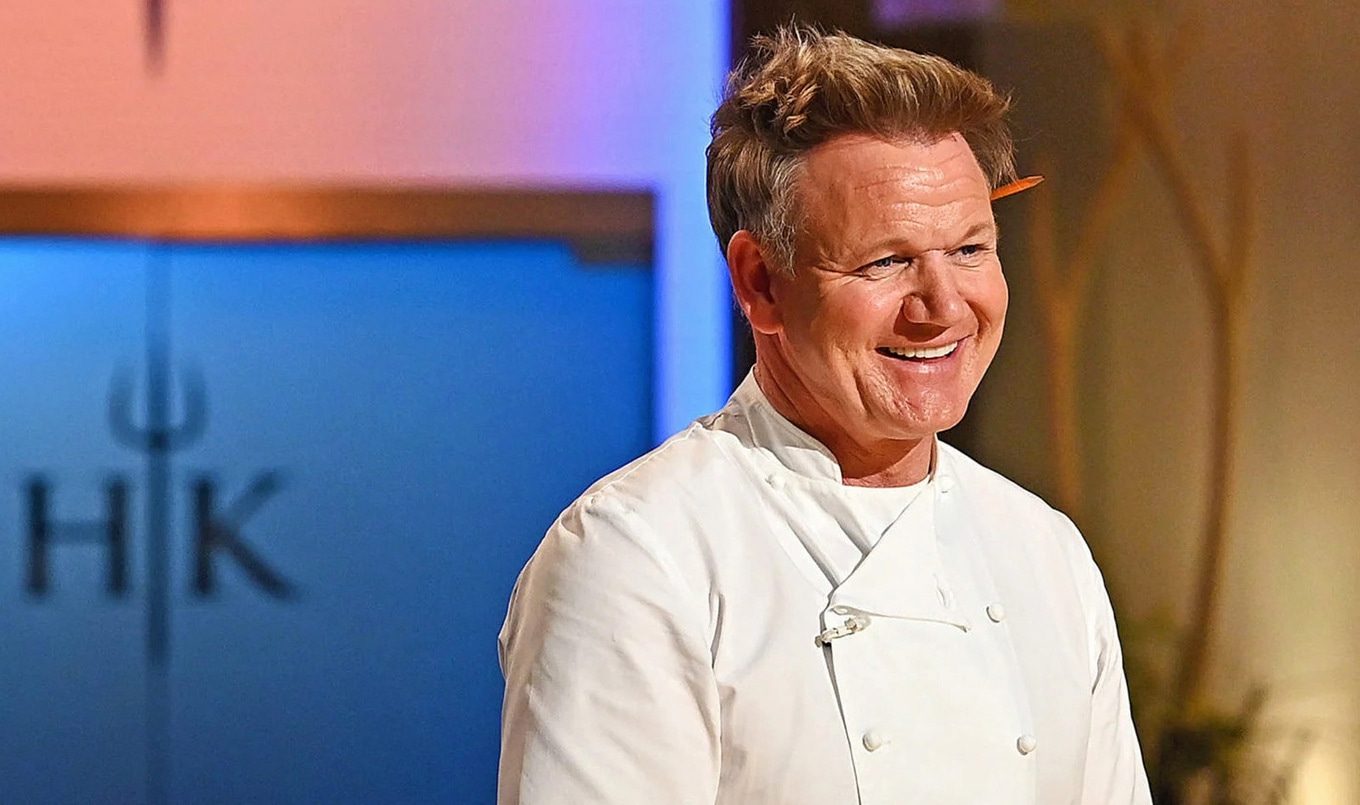 Fox
Earlier this year, Ramsay opened a new location of his Hell's Kitchen restaurant in Washington DC—and its menu is 60 percent meat-free. The restaurant's menu features vegan dishes such as Pan-Seared Tofu Scallops with celery root and pickled Granny Smith apples; Vegan Risotto with butternut squash; Beluga Lentils with sautéed vegetables and shaved fennel salad; and Golden Beet Salad with vegan yogurt, kumquats, pistachio granola, and white balsamic vinaigrette.
"Washington, DC is a remarkable city with so much history and an amazing culinary scene," Ramsay previously said in a statement. "After years in the making, I couldn't be more excited to officially open the doors."
Outside of his restaurants and television shows, Ramsay has made headlines for the vegan recipes he often shares on social media. The Michelin-starred chef has impressed digital audiences with his recipes for eggplant steak, crispy vegan bacon, and vegan bang bang cauliflower.
For the latest vegan news, read: