Once a regional speciality, Philadelphia-style cheesesteak sandwiches have gained a legion of fans across the country, spawning recreations from coast to coast.
This month, Philadelphia's first Black Chef Showdown paid homage to the city's signature sandwich with nine competitors vying for the title of Best Cheesesteak and Best Vegan Cheesesteak.
A collaboration between Katika (a Philadelphia-based Black business directory) and Black and Mobile (a local delivery service that works with Black-owned restaurants exclusively), the Black Chef Showdown hand-selected local chefs to take part in the competition.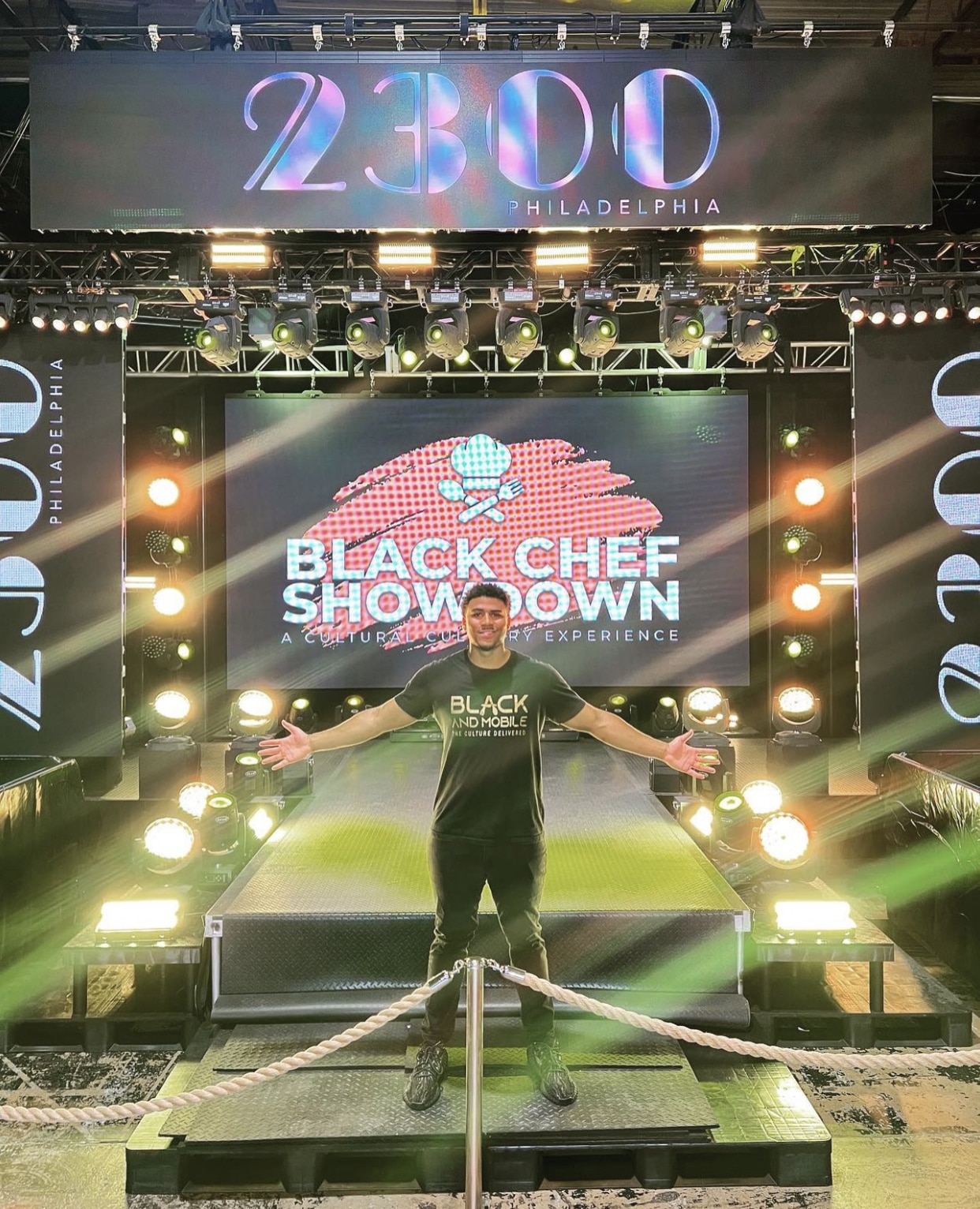 @BlackandMobile/Instagram
Katika founder Jason Cole and Black and Mobile co-founder David Cabello taste tested various cheesesteaks from establishments across the city, extending invitations to the chefs they felt could prove victorious.
In the vegan category, invitations were extended to three local Black chefs: Qoura Jones-Dixon of Hibiscus Cafe; Notoya Knight of Vegan Vibes; and Shon "Chef Sunflower" of Supreme Oasis Bakery and Deli.
Philadelphia's vegan cheesesteaks face off
Across the competition, chefs delivered on creativity. Patrons attending the Black Chef Showdown even noted the lack of classic, beef cheesesteak entries. While such was the case in the meat-based Best Cheesesteak category, the trend was even more notable in the vegan category, where competitors sought to recreate the sandwich's classic flavors sans meat and dairy.
Jones-Dixon of Hibiscus Cafe served up one of the restaurant's best-selling dishes: a spicy vegan cheesesteak made with jerk-seasoned seitan, sautéed onions, sliced peppers, and Violife cheese stuffed inside a whole grain amoroso roll.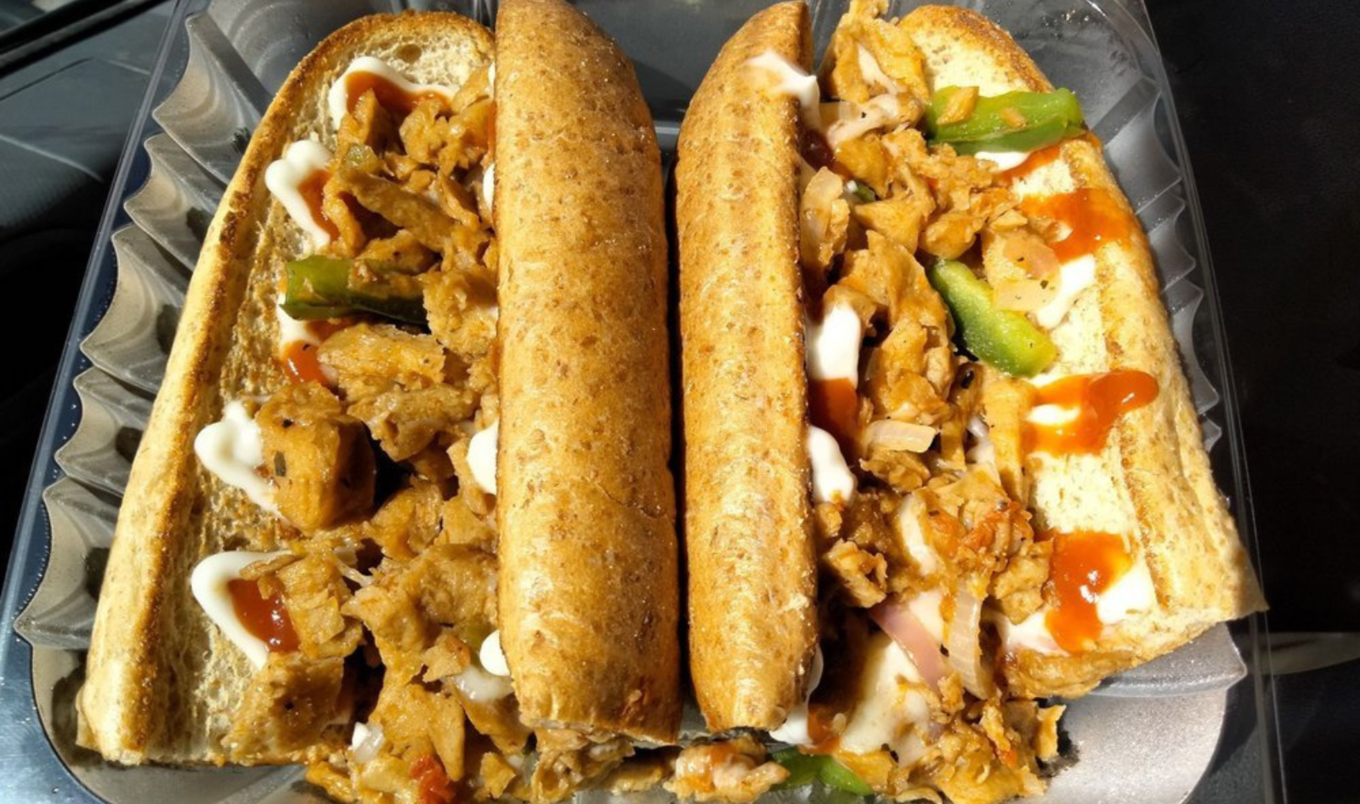 Qoura Jones-Dixon
Vegan Vibes' chef Knight impressed with a vegan oxtail cheesesteak featuring juicy grilled mushrooms, Jamaican seasoning, peppers, and onions. Meanwhile, chef Sunflower of Supreme Oasis Bakery and Deli churned out a vegan seafood cheesesteak made with plant-based shrimp, tomato, lettuce, and her special ketchup cocktail sauce.
Across both categories, winners were determined via vote. Attendees were tasked with casting one vote per category, with each vote equaling one point. The five judges selected by the competition organizers each casted a vote worth 10 points.
And the winner is …
Ultimately, Hibiscus Cafe's spicy vegan cheesesteak proved victorious—and it's no surprise. Throughout the competition, voters and attendees delivered praises to the chef herself. Some even came back for seconds and went home with spicy vegan cheesesteaks in tow.
"Winning felt great," Jones-Dixon tells VegNews. "I had a feeling that if we didn't win, we'd at least be a close second. I know our cheesesteaks are really good. People who aren't vegan come into [Hibiscus Cafe] and order it all the time," the chef continues, noting that the spicy cheesesteak is also her personal favorite.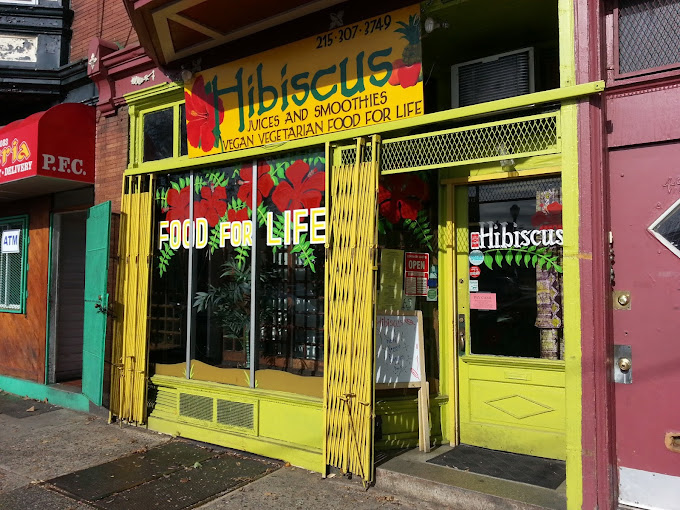 James Bradford
"I think it's simply because we focus on the flavor, instead of trying to make [our cheesesteak] taste like something else," Jones-Dixon says. "We focus on enhancing the ingredients it's made of."
Hibiscus Cafe's spicy vegan cheesesteak is also a personal favorite of Black and Mobile, Jones-Dixon shares, noting that one of the platform's co-founders frequents the restaurant specifically for its cheesesteak. Being hand-selected to compete was an honor, the chef shares.
Jones-Dixon, who has adhered to a vegan lifestyle for seven years, was especially enthusiastic that a cheesesteak competition featured a vegan category, especially given the sandwich's traditional, meaty composition.
"It's very important [to have a vegan category] because a lot of people are shifting over to a healthier, plant-based lifestyle," Jones-Dixon says. "This also creates a map [for attendees], and helps them learn about other restaurants and services they have access to in the area when it comes to vegan food."
The history of the cheesesteak
Unlike most cult-favorite eats, the origins of the world-famous Philly cheesesteak are largely uncontested.
Nearly 100 years ago in 1930, local businessman Pat Olivieri began slinging hot dogs from his very own hot dog cart just outside of the Italian Market in South Philadelphia. One day, Olivieri decided to forgo his usual hot dog for lunch and instead sent out his brother for chopped meat from a nearby butcher shop.
Olivieri cooked the meat right on his hot dog grill, stuffed it into an Italian roll, and topped it all off with a helping of onions. A local cab driver and regular at Olivieri's hot dog cart drove by and inquired about the chef's creation. He insisted Olivieri make him the same sandwich. Overjoyed with the sandwich, the cab driver told Olivieri to "forget about the hot dogs" and sell the beefy, onion-topped sandwich instead.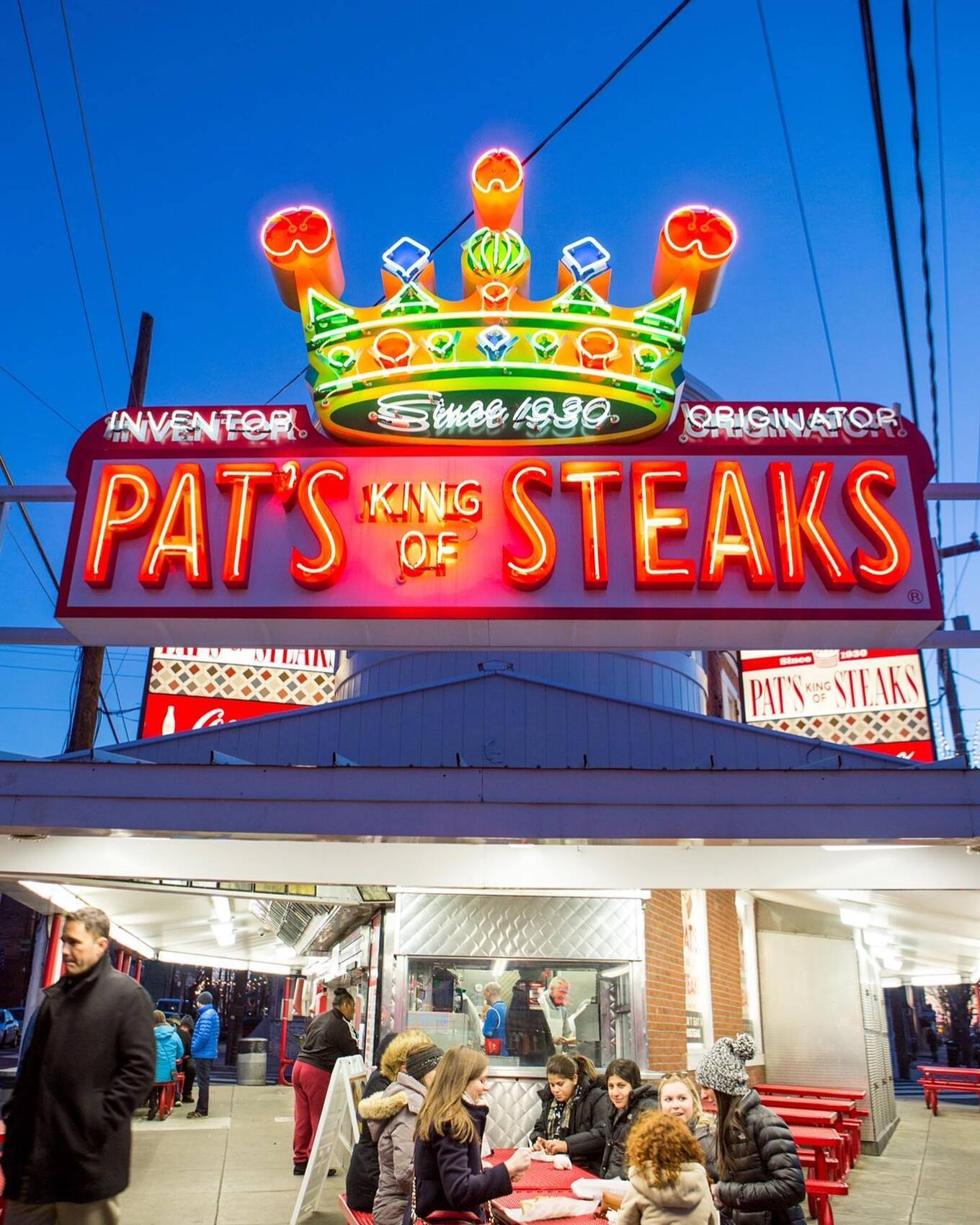 Pat's King of Steaks/Facebook
Olivieri would go on to open Pat's King of Steaks, where, in 1940, a restaurant manager decided to add a slice of cheese, and thus officially created the modern, beloved Philly cheesesteak.
And despite the cheesesteak's meaty, dairy-laden origins, the options for vegans abound in the sandwich's birthplace.
"Philadelphia has a lot more vegan options and a lot more places to get food from than many other places I've visited," Jones-Dixon shares. "I want to put a lot of vegan restaurants on the map because oftentimes, people aren't aware of how many places they can actually go to."
"So many of the restaurants advertised are meat heavy," she says. "It helps to shine light on places for those living a different lifestyle."
For the latest vegan news, read: