It seems that every week in the world of vegan food news is more exciting than the last, and this week is no exception. The wait is over: Beyond Steak is now hitting retailers nationwide meaning vegan fajitas, tacos, and more are just a quick shopping trip away. Meati's mushroom meat is also on the move with a Dot Foods partnership that stands to put it on the menu in all 50 states. And we always knew Krabby Patties were vegan and a new collaboration between Nickelodeon and Akua proves it. Read on for more.
1Beyond Meat's vegan steak expanding its reach
Beyond Meat, a trailblazer in the plant-based meat industry, first debuted its innovative Beyond Steak in 5,000 stores such as Walmart and Kroger back in October 2022. This week, the vegan steak—stamped with its Heart Healthy check by the American Heart Association—has begun rolling out to 14,000 retailers across the United States.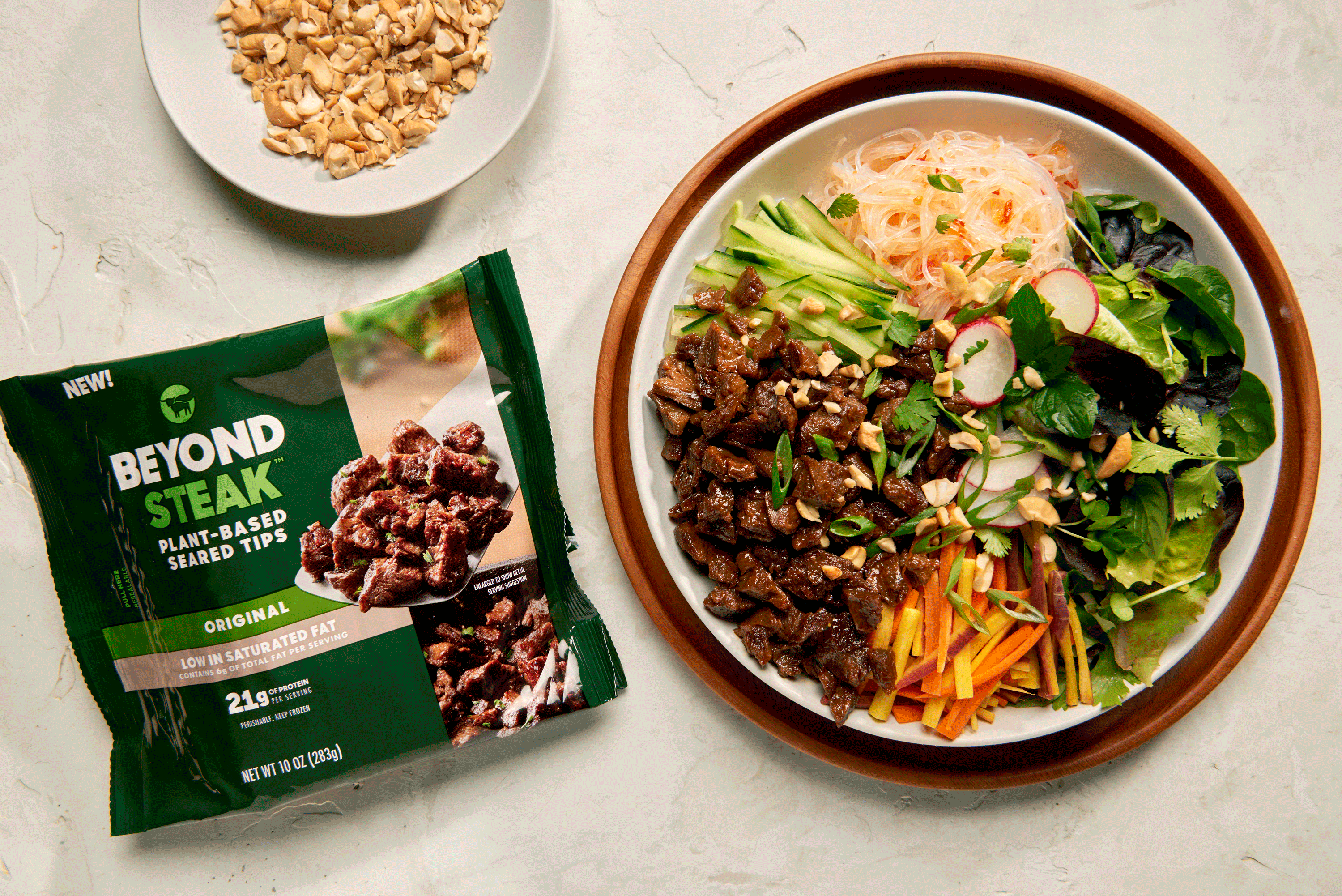 Beyond Meat
This expansion includes major retailers like Kroger, Walmart, Albertsons, Ahold, Target, and Sprouts Farmers Market. The move solidifies Beyond Meat's mission of providing accessible plant-based alternatives that mimic the taste and texture of traditional meat.
"We are pleased by all the momentum around Beyond Steak as it validates the product's delicious taste and compelling nutritional benefits," AK Oghoghomeh, SVP of Global Marketing, Beyond Meat, said in a statement.
"Recent data from a regional chain showed that more than 50 percent of households that bought Beyond Steak were new to the plant-based meat category and two out of three households repurchased Beyond Steak, reinforcing that this is a product that is resonating with consumers."
In addition to the expanded distribution of its vegan steak, Oghoghomeh says Beyond Meat will also be announcing an extension of its burger line soon.
2SpongeBob's Krabby Patty but make it vegan
We always had a feeling that Mr. Crabs would never serve Krabby Patties made with real crab, and this week, our suspicions have been validated.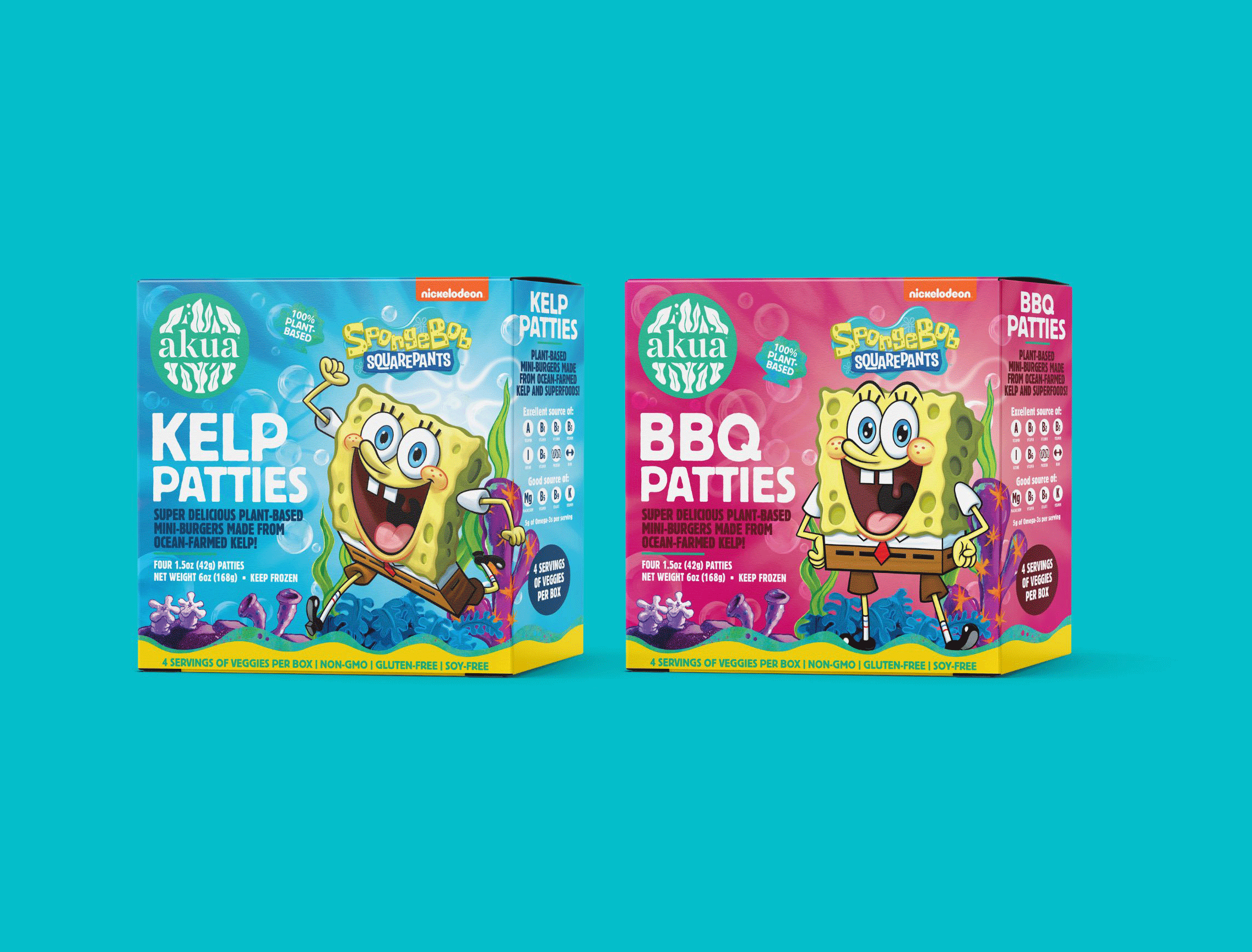 Akua
Woman-owned brand Akua has partnered with Nickelodeon to introduce SpongeBob SquarePants Kelp Patties, a kid-friendly variation of the company's Kelp Burger.
"Crafted from 100-percent sustainable ocean-farmed kelp, these kid-friendly patties are not only tasty but also contribute to improving the health of little humans and the health of our vast oceans," Akua founder Courtney Boyd Myers said in a statement
Akua's version uses locally sourced ingredients and kelp from ocean farmers which sequesters CO2 and nitrogen, making it a much more climate-friendly alternative to animal-derived meat. Its SpongeBob-themed slider-size patties will be available nationwide at various grocery stores and online platforms, including Erewhon Market, New Seasons, Festival Skogens, Market of Choice, GTFO, and PLNT Burger chain locations.
3Green Common and Nissin rethink holidays the vegan way
Over in Asia, two vegan options are coming to help celebrate the upcoming holidays this year. Vegan chain Green Common is a prominent advocate for sustainable and plant-based foods founded by OmniFoods/Green Monday social entrepreneur David Yeung.
Ahead of this year's Mid-Autumn Festival in Hong Kong, Green Common is bringing back its Vegan Custard Mooncake. This indulgent treat features a golden tender casing and a velvety custard filling made luscious using Miyoko's plant-based butter.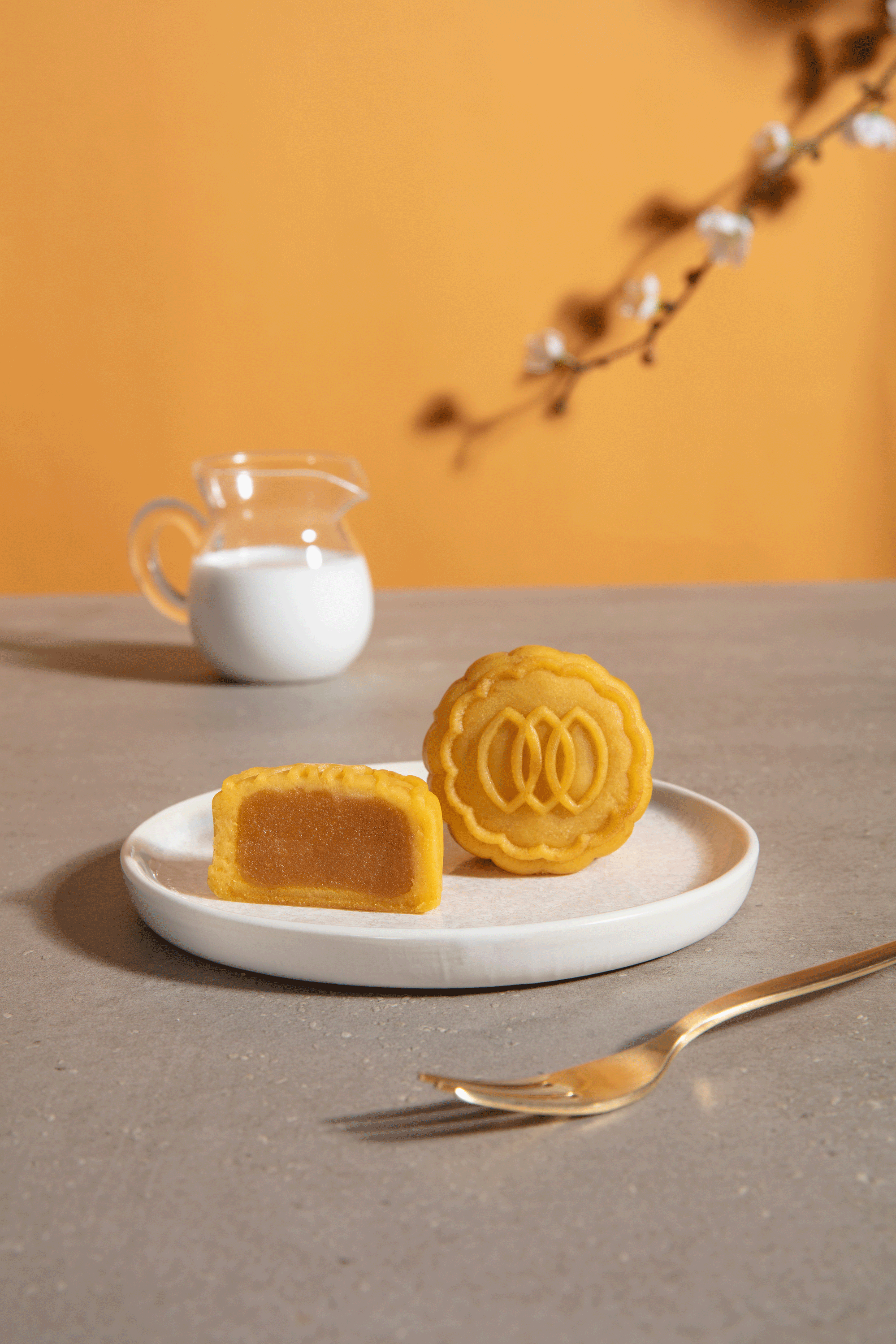 Green Common
Green Common prioritizes sustainability with eco-friendly packaging, including FSC Certified Paper boxes and plastic-free paper mooncake trays. Pre-orders are now open at Green Common eShop, with in-store and online purchases available starting September 1.
Over in Japan, Nissin Foods Holdings Co. is introducing a plant-based product that recreates the texture, appearance, and taste of grilled eel, traditionally enjoyed during Japan's Day of Ox (July 30).
This unique product, made from soy protein and other plant-derived ingredients, consists of three layers meticulously designed to replicate the fluffy and fatty texture of eel meat.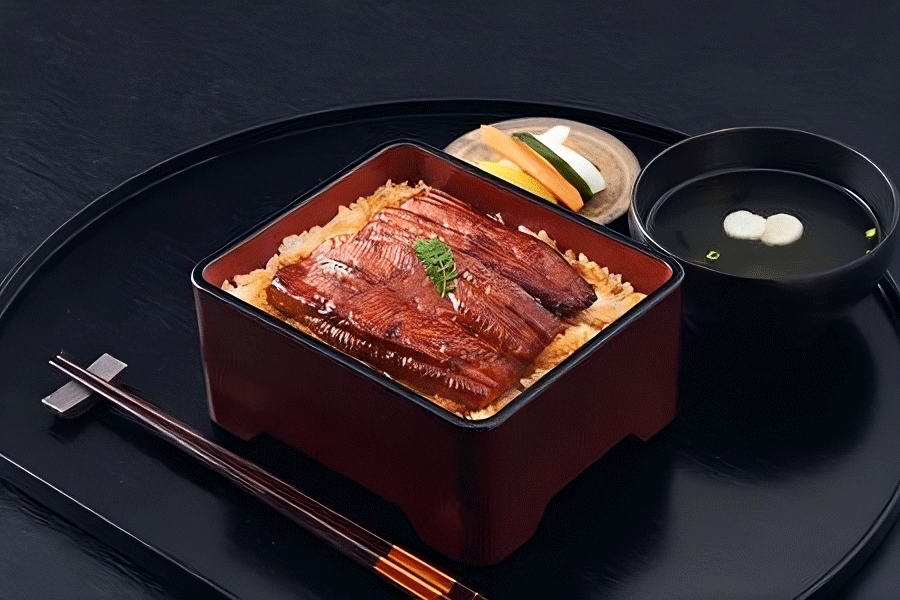 Nissin
To achieve an authentic kabayaki eel look, Nissin Foods adopted a three-step method involving steaming the ingredients in a special mold, roasting them with sauce, and grilling them until the surface develops a slight char.
The limited quantity product will be offered as a set—limited to 1,000 units—including the plant-based eel, sauce, and "sansho" Japanese pepper.
4Meati's vegan whole-cut mushroom meat is coming to all 50 states
Colorado's Meati Foods takes a unique approach to vegan meats by utilizing mushroom root (called mycelium) to create a product that mimics the taste, texture, and nutritional profile of traditional chicken and steak.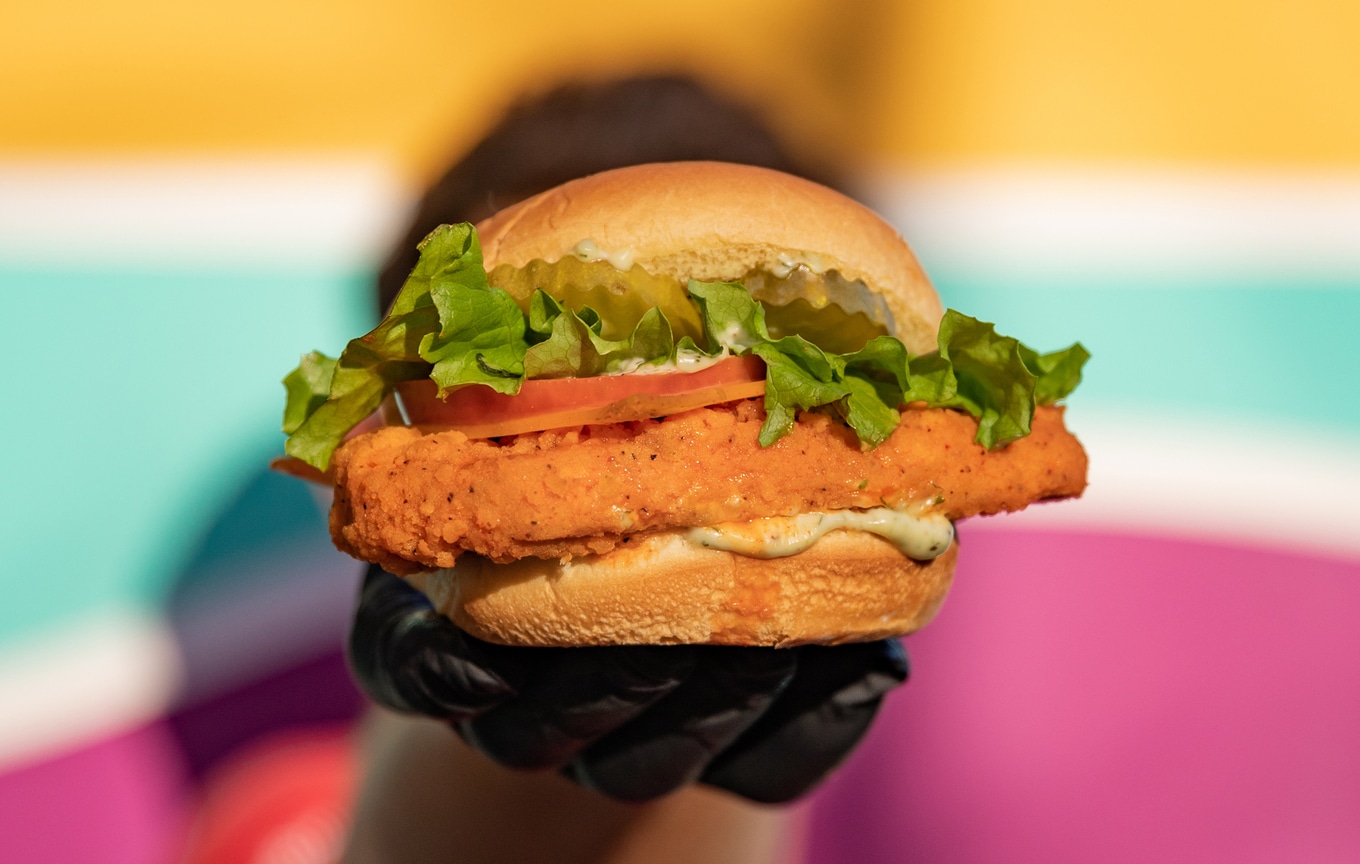 Evangeline Pergantis
The Denver-based company first launched its mycelium meats in four flavors (Classic Cutlet, Crispy Cutlet, Classic Steak, and Carne Asada Steak) locally. In March, it began its journey onto store shelves earlier this year at Sprouts Markets, Fresh Thyme, and Meijer Grocery, along with restaurant partners such as PLNT Burger, Birdcall, and Causwells.
Want a taste of mushroom meat for yourself? You're in luck.
This week, the company—which counts television personality Rachael Ray, chef David Chang, and baseball legend Derek Jeter as investors—has announced a significant partnership with Dot Foods, North America's largest food industry redistributor.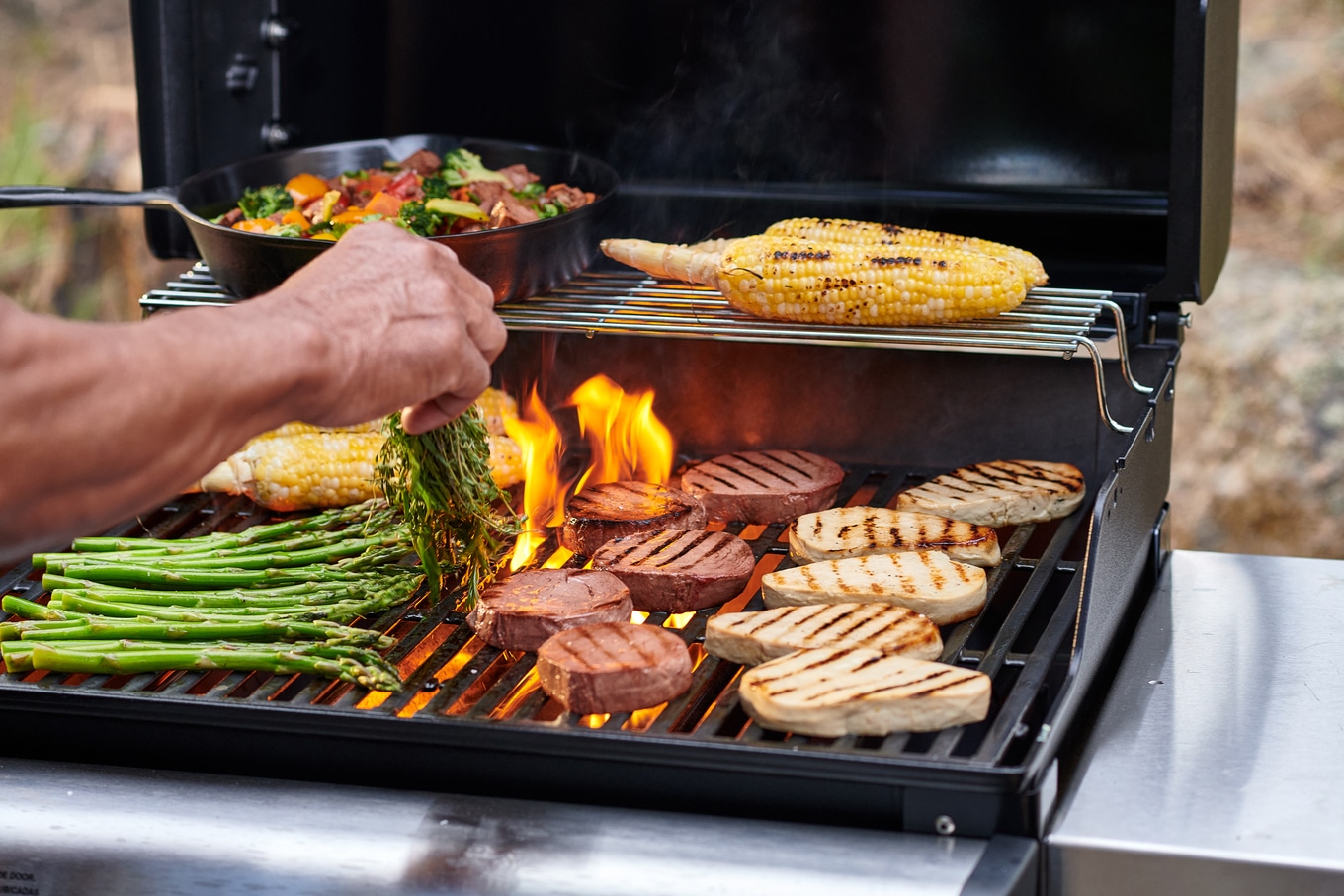 Meati Foods
"Consumers want animal-free protein options that deliver great taste and superior nutrition. Meati's partnership with Dot Foods combined with Dot's innovative redistribution model makes it easier for distributors around the country to provide restaurants, cafeterias, caterers, foodservice operators—and ultimately diners—an easy way to try a new animal-free food," Scott Tassani, President and COO of Meati Foods, said in a statement.
"We look forward to seeing how chefs and cooks incorporate Meati into their menus and what signature dishes they can create," Tassani said.
This collaboration will leverage Dot Foods' extensive network of 5,200 distributors in hopes of putting Meati's vegan mushroom meat on plates across all 50 states.
5Cinnaholic celebrates 13 years, the old-school way
Vegan bakery Cinnaholic has gained widespread recognition since its 2014 appearance on the hit TV show Shark Tank. With 85 locations across the United States and Canada, each Cinnaholic bakery is locally owned and operated.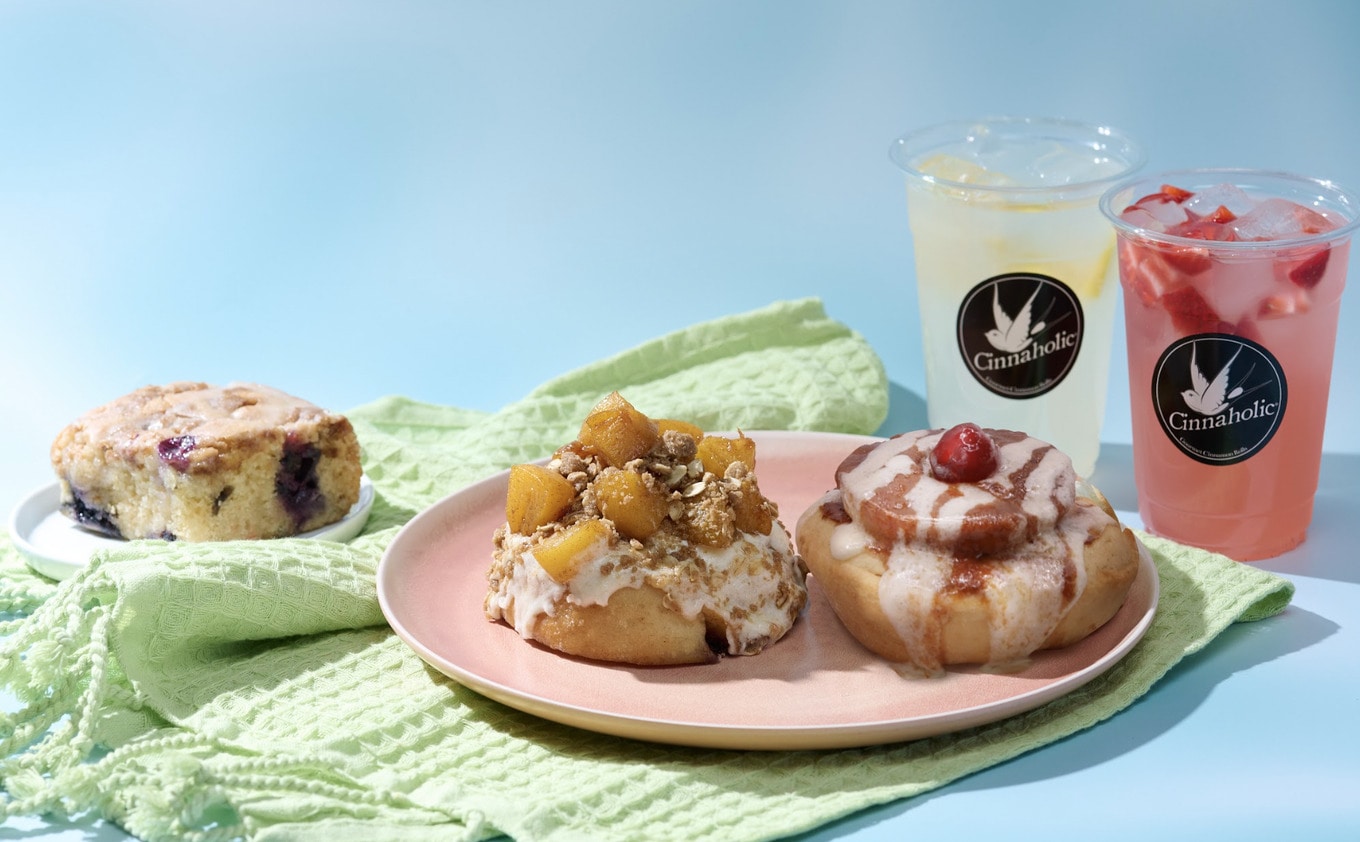 Cinnaholic
What sets Cinnaholic apart is its commitment to offering vegan and dairy-free products that span its proprietary recipes, including cinnamon roll dough, frosting, cookie dough, and brownies, which are made entirely from scratch. Notably, Cinnaholic takes pride in not using freezers at their bakeries, ensuring the freshest and most flavorful treats.
This month, Cinnaholic turns 13 and to celebrate, it's taking things back to the beginning with its Old Skool Roll: a classic (but not boring) cinnamon roll topped with vanilla frosting. On July 19, customers can order this classic roll for just two bucks a pop.
For the latest vegan news, read: