Are governments investing in a livable future for their citizens by supporting sustainable practices? A new Stanford study found just the opposite.
While global governments doubled their investment in the alternative protein sector to $635 million in 2022, as highlighted in the recent report from the Good Food Institute (GFI), a newly published Stanford study unveils a concerning disparity in the public funding approach of both the United States and the European Union.
Conttonbro Studios/Pexels
According to the Stanford analysis, which was published in One Earth, the US government has been funding animal products such as meat and dairy at a rate 800 times greater than alternative proteins. Additionally, 190 times more lobbying money goes to animal-source food products than their more sustainable alternatives.
In the EU, approximately 1,200 times more public funding and three times more lobbying money goes to support animal products. So much so that EU cattle producers have become heavily reliant on direct subsidy payments, which constitute no less than 50 percent of their income. These payments serve as incentives for farmers, encouraging them to maintain their herd size and keep pastures in production.
This significant funding gap raises questions about the alignment of investment with the sustainability and public health goals of the US and EU.
The lack of policies focused on reducing our reliance on animal-derived products and the lack of sufficient support to alternative technologies to make them competitive are symptomatic of a system still resisting fundamental changes," Simona Vallone, study lead author, said in a statement.
Funding an "unfree market" in the US and EU
The Stanford study highlights a crucial discrepancy in funding allocation by the US and EU governments, which disproportionately favors traditional animal agriculture over innovative and sustainable alternative proteins.
This gap contradicts the global momentum towards alternative proteins as a key solution to environmental and health challenges.
The Stanford study examined the funding mechanisms and allocation of resources by the US and EU governments toward animal agriculture and alternative proteins from 2004 to 2020.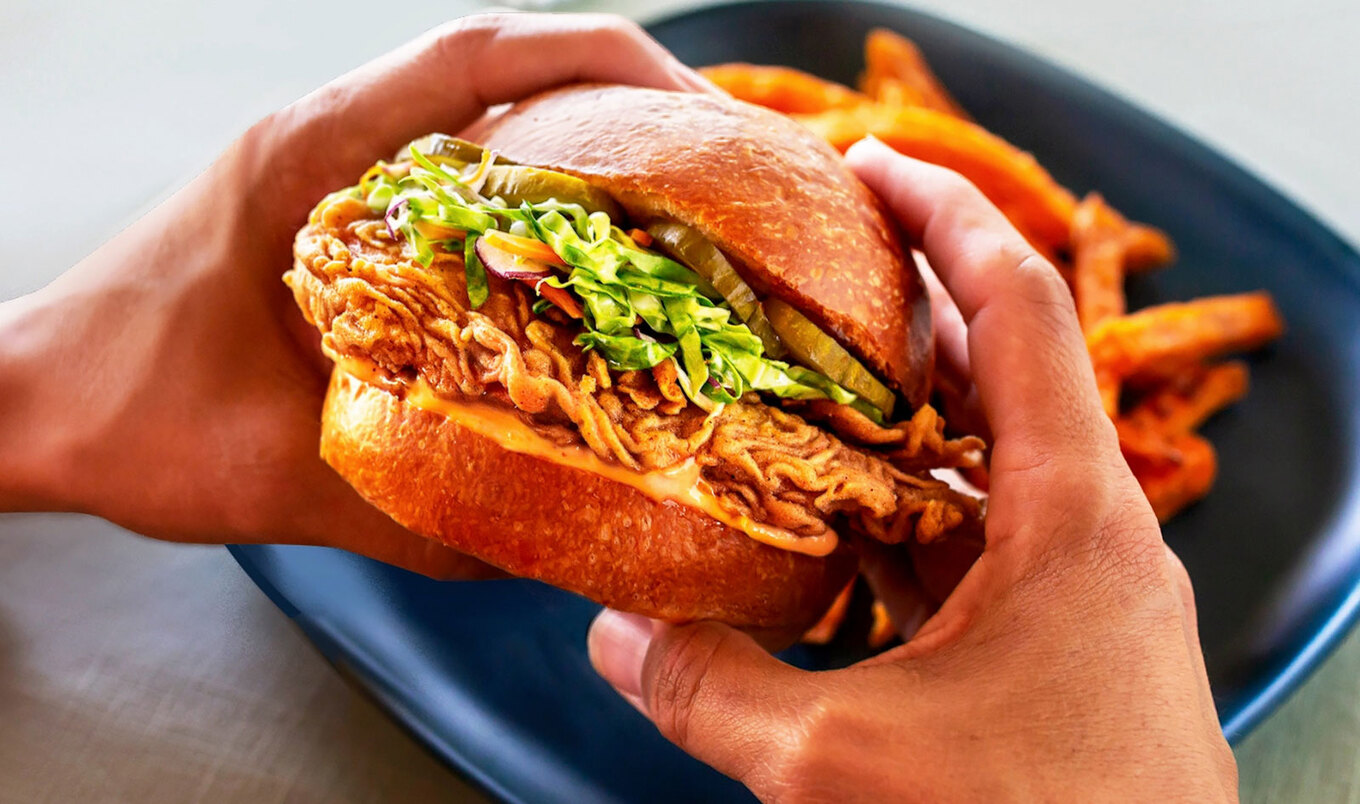 UPSIDE Foods
The findings were staggering: for every dollar invested in plant-based or cultivated proteins, $800 was directed towards traditional animal agriculture in the US (with that number jumping to $1,200 in the EU).
The researchers discovered that governments persistently channeled the bulk of their agricultural funding into livestock and feed production systems. Simultaneously, they failed to emphasize the sustainability aspects of food production in their nutritional guidelines.
Furthermore, they sought to create obstacles for meat alternatives by introducing stringent regulations, such as confining labeling standards for alternatives to meat and dairy products.
"It's clear that powerful vested interests have exerted political influence to maintain the animal-farming system status quo," study senior author Eric Lambin said in a statement.
"A significant policy shift is required to reduce the food system impact on climate, land use, and biodiversity," Lambin said.
How much can we mitigate the climate crisis by building a robust alternative protein sector? For one example, the plant-based burger produced by Impossible Foods—which the Stanford study found to hold half of all plant-based patents published in the US—comes at a major savings when compared to traditional ground beef.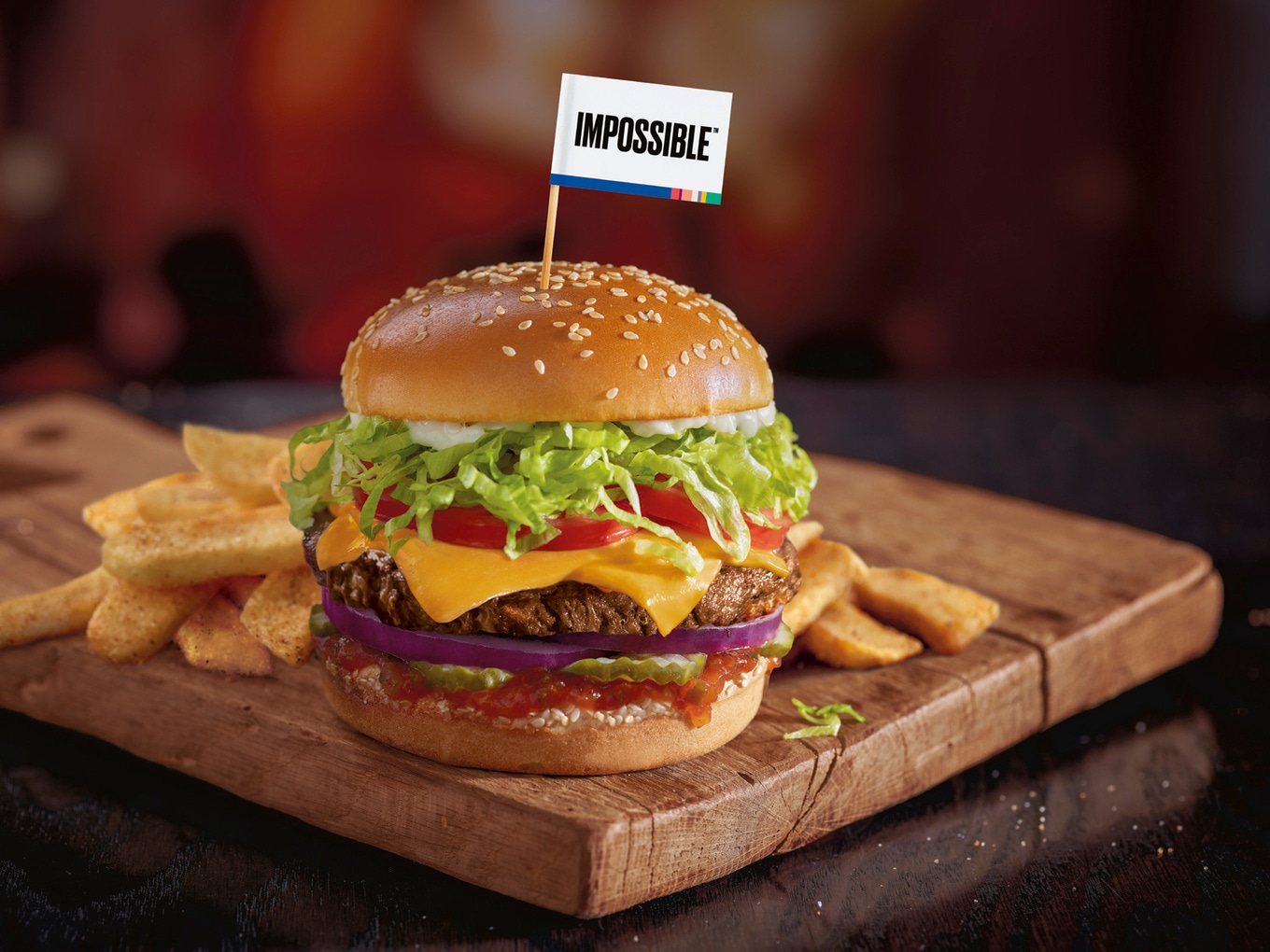 Impossible Foods
That's because it uses 96 percent less land and 87 percent less fresh water while generating 89 percent fewer greenhouse gas emissions.
Aligning investments and climate goals
The imbalance revealed by the Stanford study highlights the need for a transparent and strategic allocation of resources that aligns with the broader societal goals of health, environment, and economic growth.
Given the substantial role animal agriculture plays in the degradation of the environment, the Stanford study serves as a wake-up call for the US and EU governments to recalibrate their investment strategies if they are truly aiming to mitigate the climate crisis.
The need for increased public investment in alternative proteins was already underscored in the Global Innovation Needs Assessment, which called for an annual investment of $10.1 billion globally between research, development, and commercialization.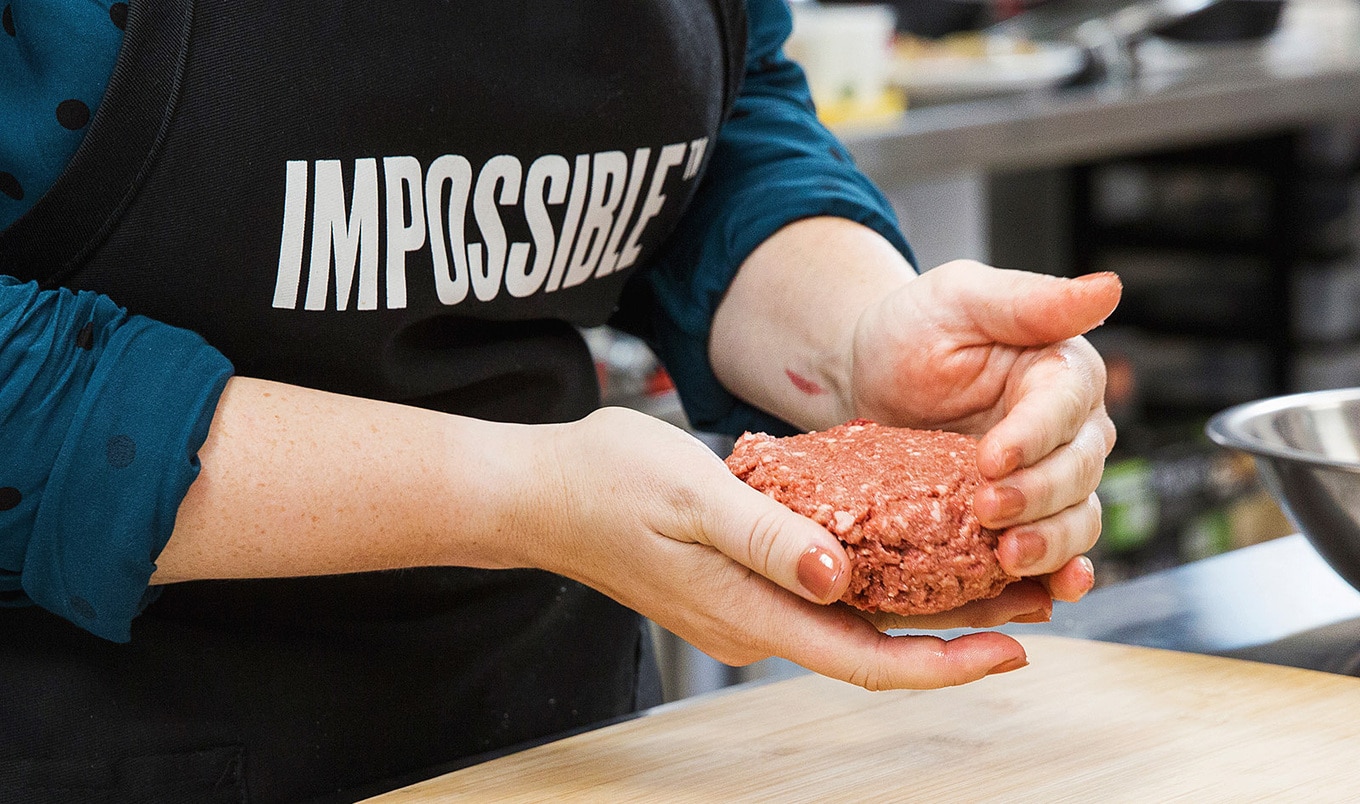 Impossible Foods
The US, despite being one of the pioneers in the approval of cultivated meat, lags significantly in aligning its investments with urgent climate goals. According to GFI, the US and China should each begin investing approximately $1 billion annually in the alternative proteins sector to reduce greenhouse gas emissions, improve food security, and create a more stable global food supply.
"Beyond economic benefits, a flourishing alternative protein industry is vital to address the ongoing climate crisis," Saira Weinzimmer, GFI's policy coordinator, recently told VegNews.
"It will be scientifically and mathematically impossible for governments to meet their obligations under the Paris Climate Agreement if we do not address emissions within the food system," Weinzimmer said.
The report from Stanford serves as a timely reminder for the US and EU governments to reassess their funding priorities. With the potential of alternative proteins to support 9.8 million jobs and generate $1.1 trillion in economic activity by 2050, the need for reallocating investment into this sector cannot be ignored.
This research is published ahead of the finalization of the 2023 Farm Bill, which is set to expire on September 30. Estimated to cost $428 billion, the bill can drastically transform the way the US government allocates agricultural funding.
For the latest vegan news, read: