According to a new study, kombucha may help to lower blood sugar levels in people with type 2 diabetes.
In the US, more than 37 million people are currently living with diabetes, and for most of them, it's type 2. In a nutshell, due to a lack of insulin, this common health condition causes the levels of sugar (or glucose) in the blood to become too high.
In the new study, which was conducted at the Georgetown University School of Health in Washington, DC, researchers discovered that kombucha, a popular vegan-friendly fermented drink made from tea, may help to improve blood sugar levels.
To come up with their findings, researchers enlisted 12 people with type 2 diabetes, each of whom had to drink either kombucha or a placebo beverage every day for four weeks. After an eight-week break, the placebos and kombucha groups were reversed, and the participants' blood sugar levels were monitored for a further four weeks.
The results suggested that regular kombucha consumption may help to decrease baseline glucose levels by nearly 30 percent.
"We were able to provide preliminary evidence that a common drink could have an effect on diabetes," lead study author Chagai Mendelson, MD, said in a statement.
"We hope that a much larger trial, using the lessons we learned in this trial, could be undertaken to give a more definitive answer to the effectiveness of kombucha in reducing blood glucose levels, and hence prevent or help treat type 2 diabetes," he added.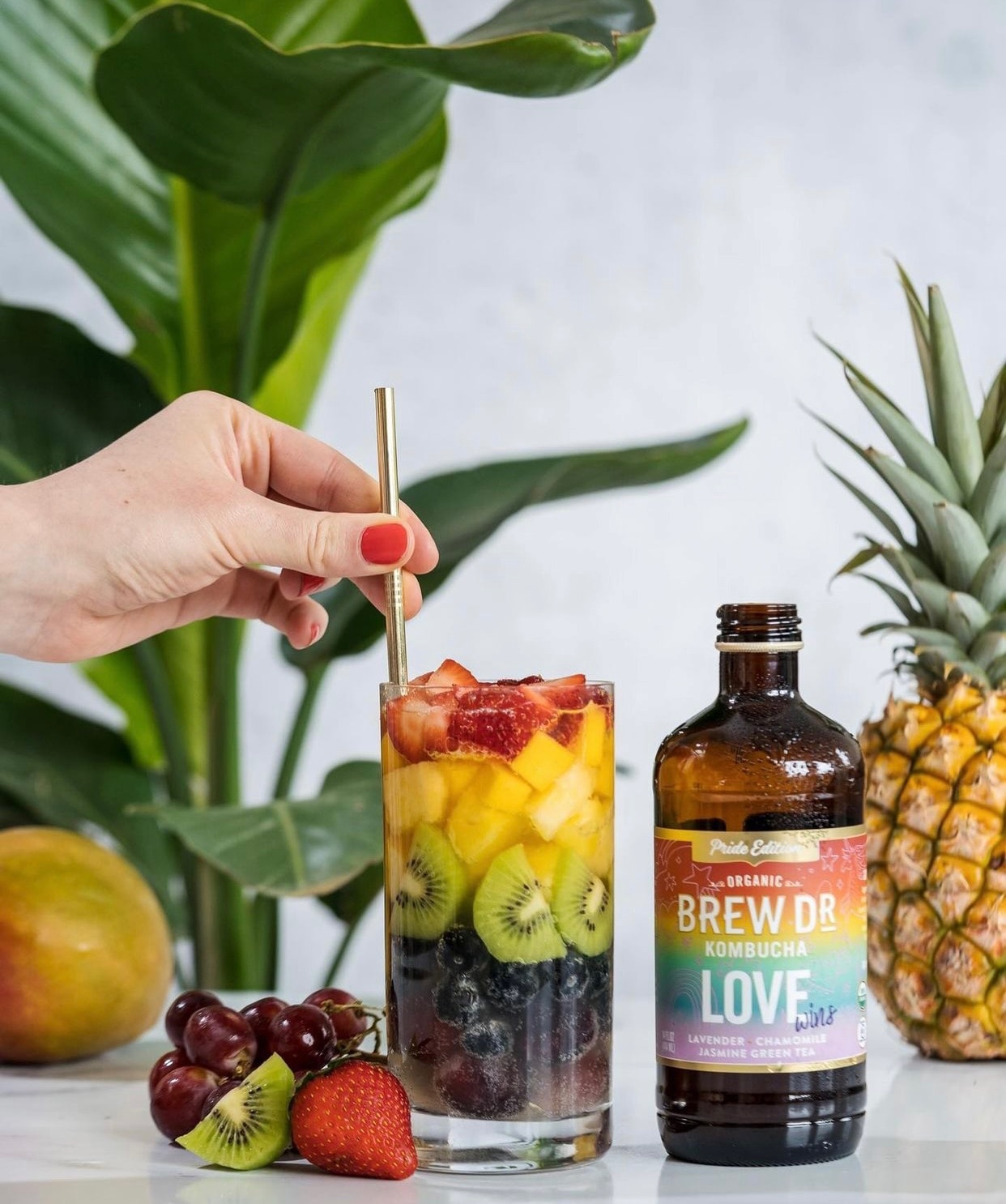 Brew Dr
What are the other benefits of kombucha?
Kombucha has been around for centuries. Historians believe it was likely drunk for the first time in Northeast China, and over the course of the 20th century, it started to gain in popularity in Russia, Europe, and the US. Now, kombucha is big business. In 2021, it the market was valued at more than $2.6 billion, and by 2030, it's expected to expand at a compound annual growth rate of 15.6 percent.
For the most part, kombucha is popular for its alleged health benefits. As well as improving blood sugar levels, the fermented drink, made with yeast, sugar, and black tea, may help to support gut health. That's because, as a product of fermentation, kombucha is a source of probiotics, which may help to improve digestion. It's also likely a source of antioxidants, which are plant compounds that help to protect against harmful oxidative damage, as well vitamins and minerals, like vitamins C and B.
It's important to note that while studies have been promising so far, they are still limited, and research is still ongoing into the health benefits of kombucha. It's also possible to consume too much, which may lead to symptoms like fatigue, nausea, and general digestive issues.
If you're pregnant, breastfeeding, immunocompromised, or you're just not sure if this beverage is going to be right for you, it's sensible to seek medical advice before you start consuming it regularly.
And finally, note that kombucha is unlikely to cause magic life-changing results on its own. Many experts recommend that is consumed in moderation, as part of a balanced, healthy diet.
"A lot of people get introduced to kombucha while moving toward a healthier diet and lifestyle," Julia Zumpano, RD, told the Cleveland Clinic. "It's certainly worth trying and you may see great results. Just don't overdo it or expect too much."
7 kombucha brands to try
If you're intrigued about kombucha and want to give it a go for yourself, there are plenty of options out there to try. Here, we've compiled a few of the most popular brands on the market.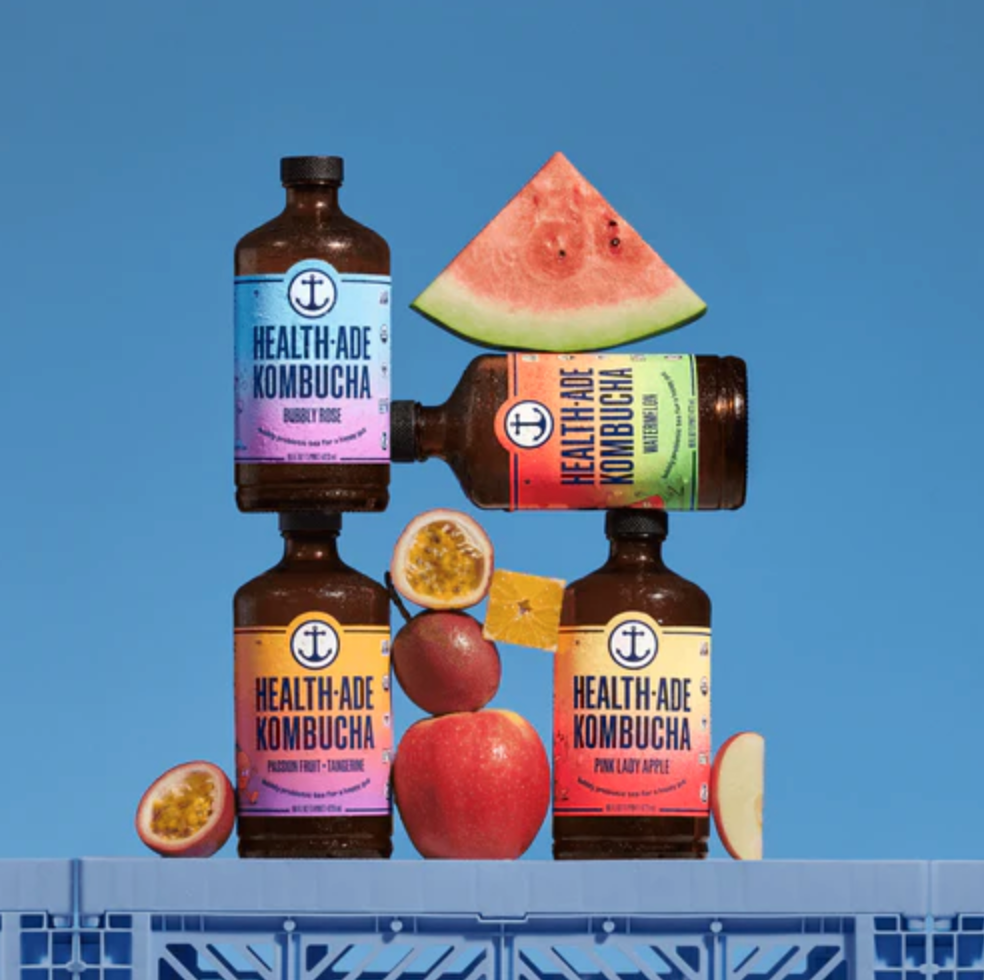 Health-Ade
1 Health-Ade
Brewed in Los Angeles, Health-Ade has several different kombucha options to choose from. Depending on your preference, you can grab it in a can or a bottle, and its wide range of tasty, sweet, fruity flavors includes Berry Lemonade, Watermelon, Tropical Punch, and Pomegranate.
Check it out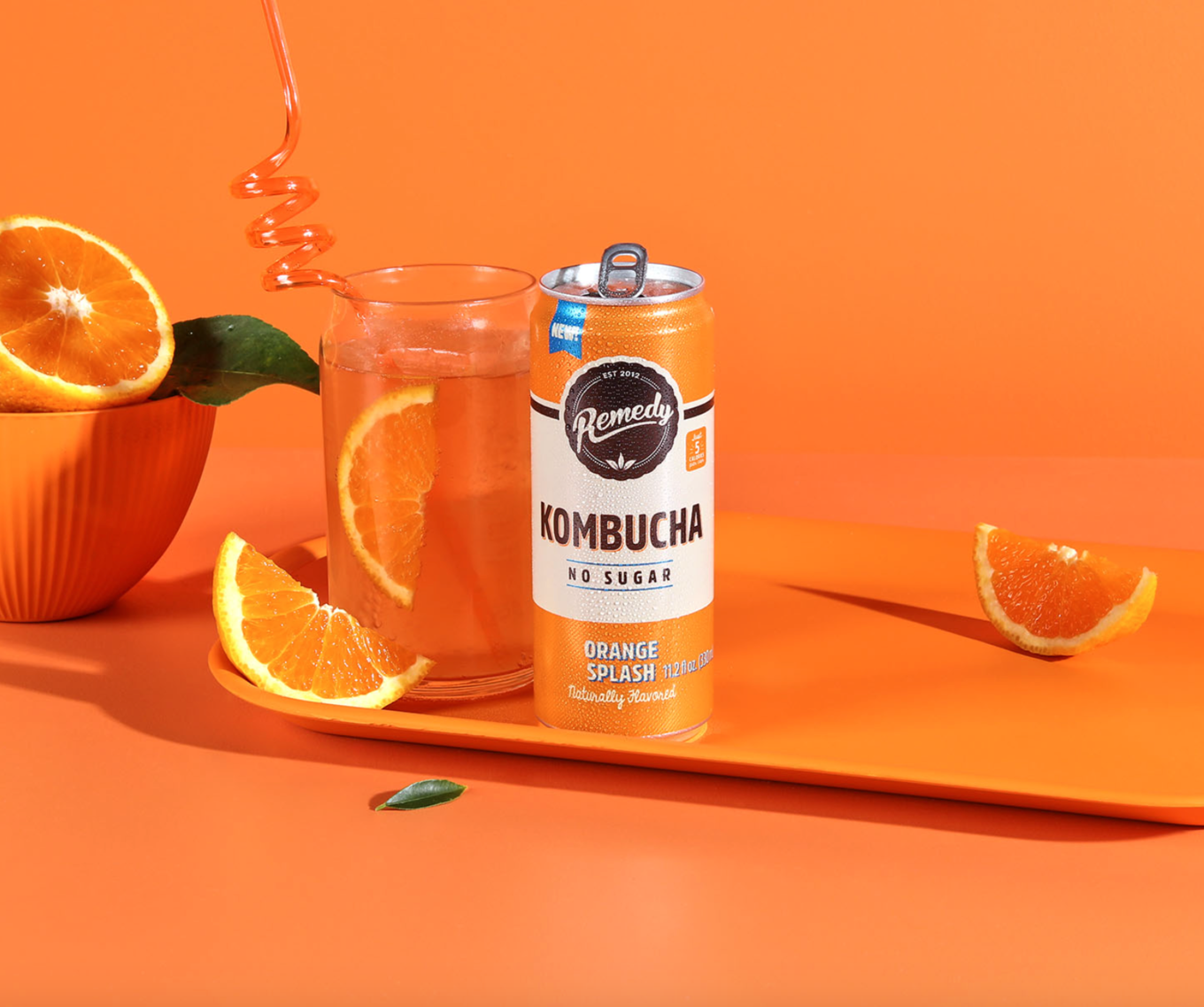 Remedy
2 Remedy Drinks
All of Remedy's kombucha options are sold in cans, so they're easy to drink on the go and recycle the packaging afterward. Each drink is brewed for 30 days using organic black tea and live cultures, and the fizzy, fruity flavor options include Ginger Lemon, Mango Passion, and Peach.
Check it out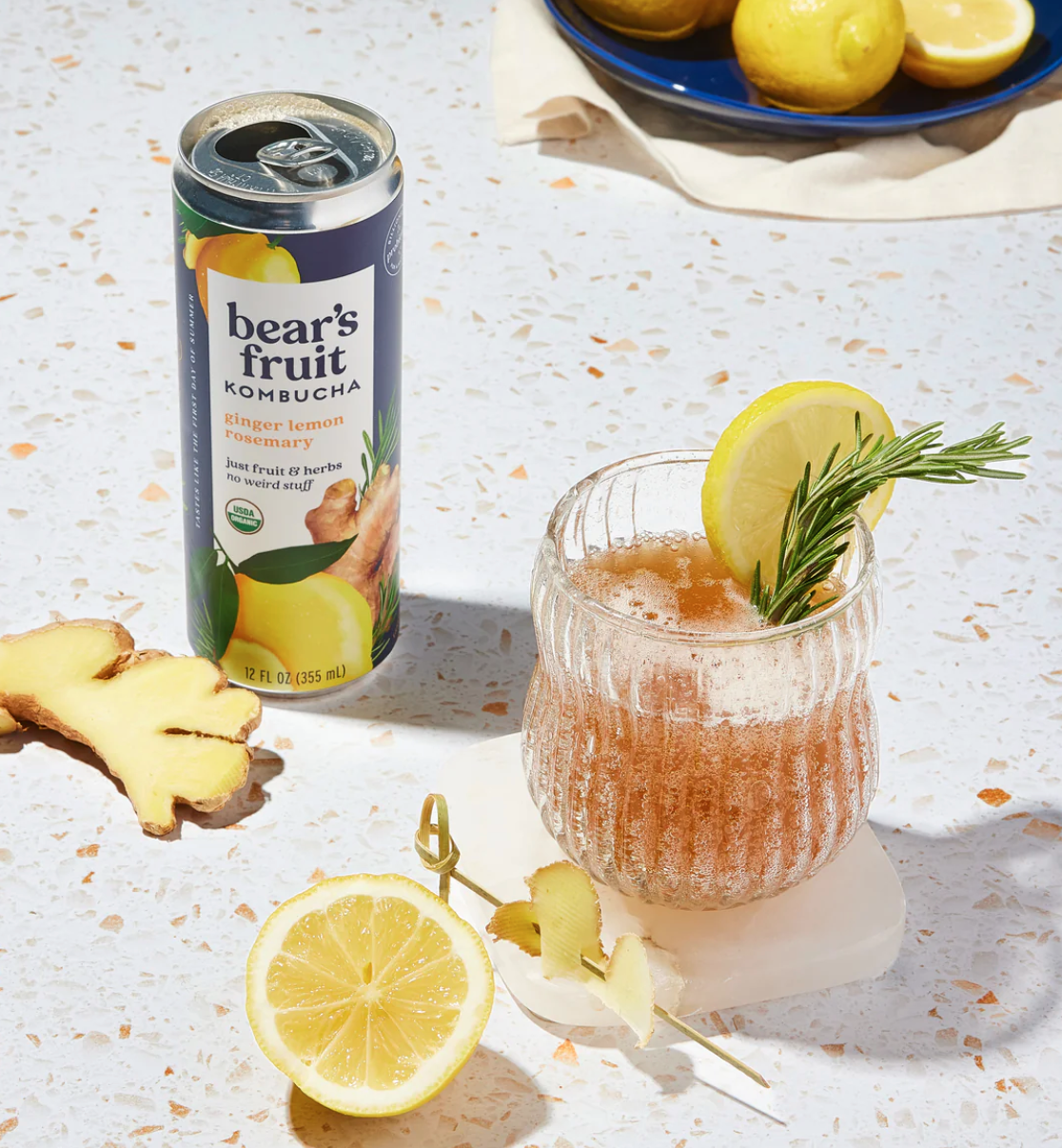 Bear's Fruit
3 Bear's Fruit
New York brand Bear's Fruit is all about supporting good gut health, which is why its two main products are probiotic sparkling water and kombucha. Its organic, fair-trade beverages include a variety of unique, refreshing flavors, including Strawberry Jalapeño, Pineapple Mint, and Blueberry Lavender.
Check it out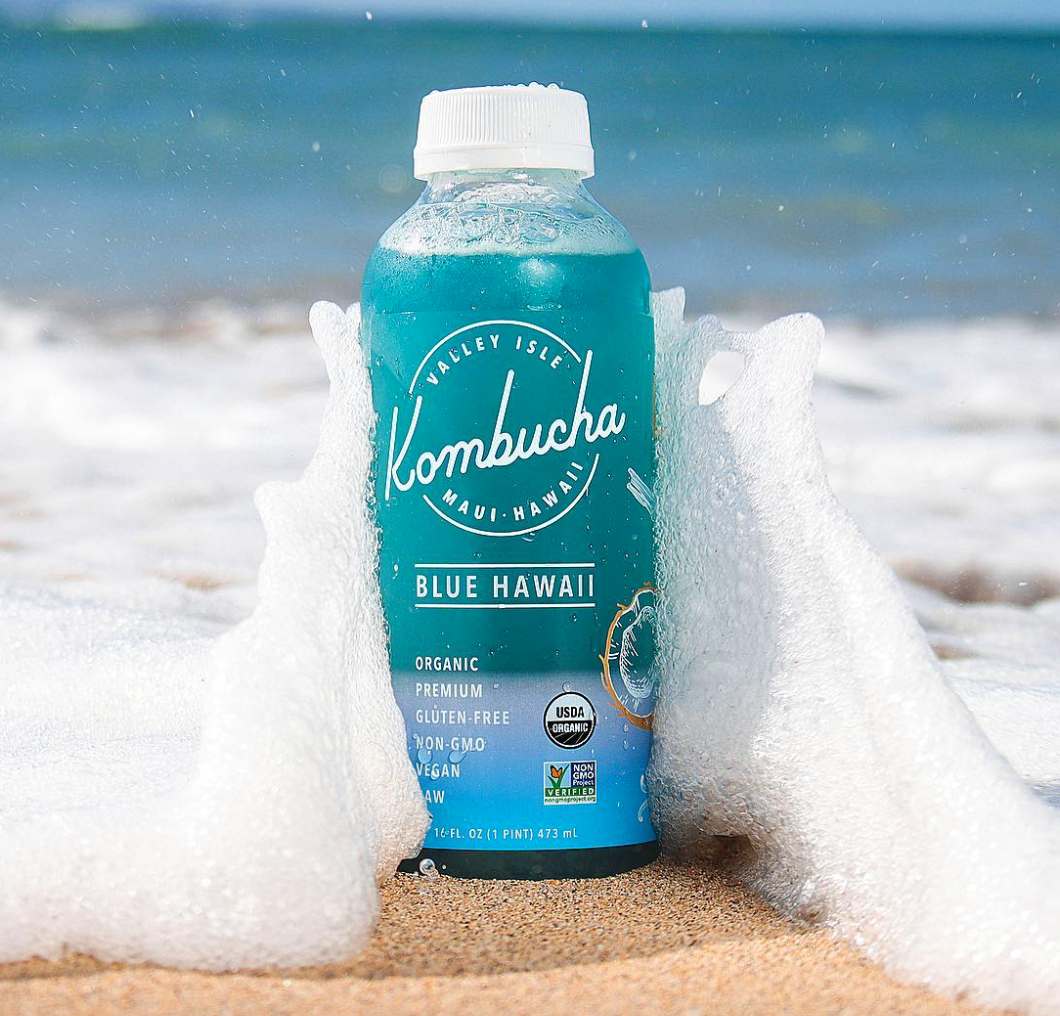 Valley Isle
4 Valley Isle
Hailing from Hawaii, Valley Isle's raw kombucha is refreshing and tasty, with a distinct "fermented taste," which differs slightly to many other brands on the market, according to the brand. All of its brightly colored formulas are sold in bottles, and flavors include Guava Pineapple, Pineapple Ginger, and Kula Strawberry.
Check it out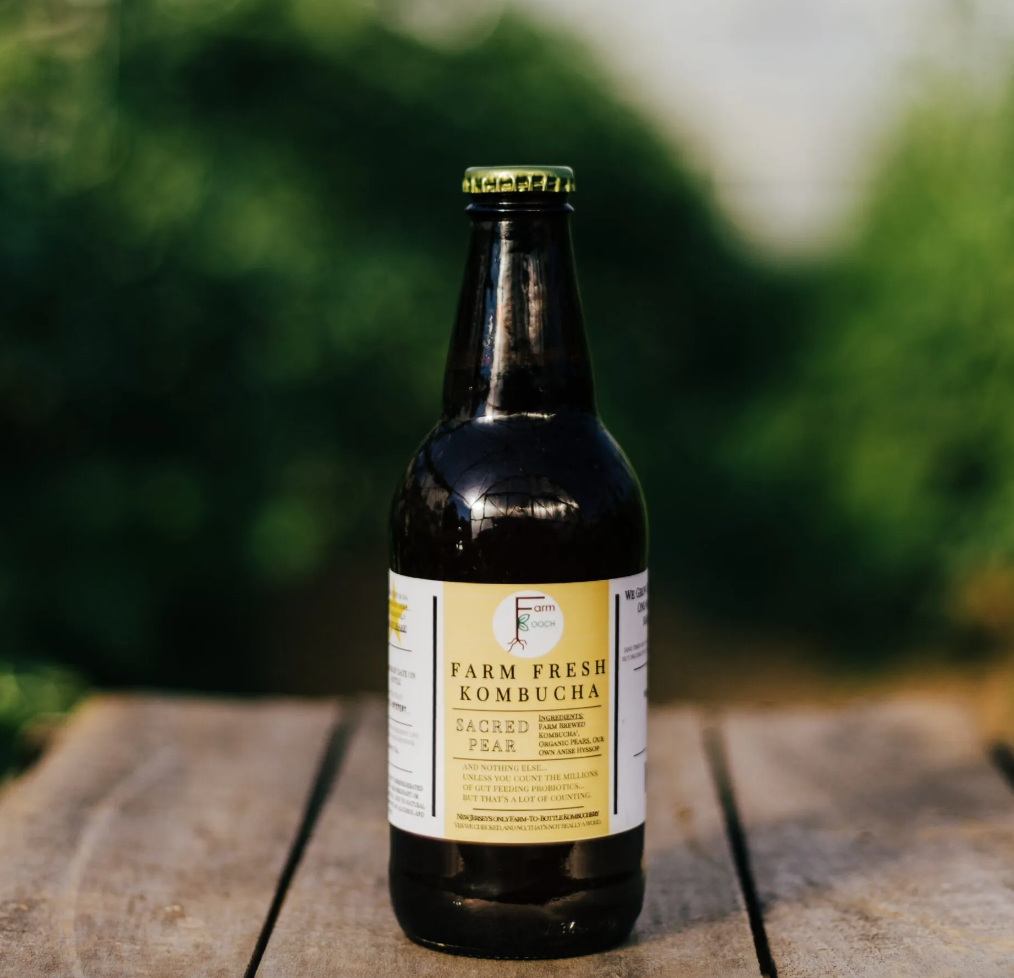 Farm Juice
5 Farm Juice
Farm Juice sources most of its ingredients from its farm in Hopewell, NJ, and its artisanal kombucha range, which is sold in glass bottles, is no different. Fresh, tasty flavors include Smooth Strawberry, Tranquil Apple, and Sacred Pear.
Check it out
Brew Dr
6 Brew Dr
If you're looking for a B Corp Certified kombucha brand, Brew Dr. is the one for you. In fact, it's the only national kombucha brand to have this certification. The company is devoted to social and environmental causes, including renewable energy and LGBTQ+ community support, and great-tasting kombucha. Flavors include Prickly Pear, Island Mango, and Blackberry Trails.
Check it out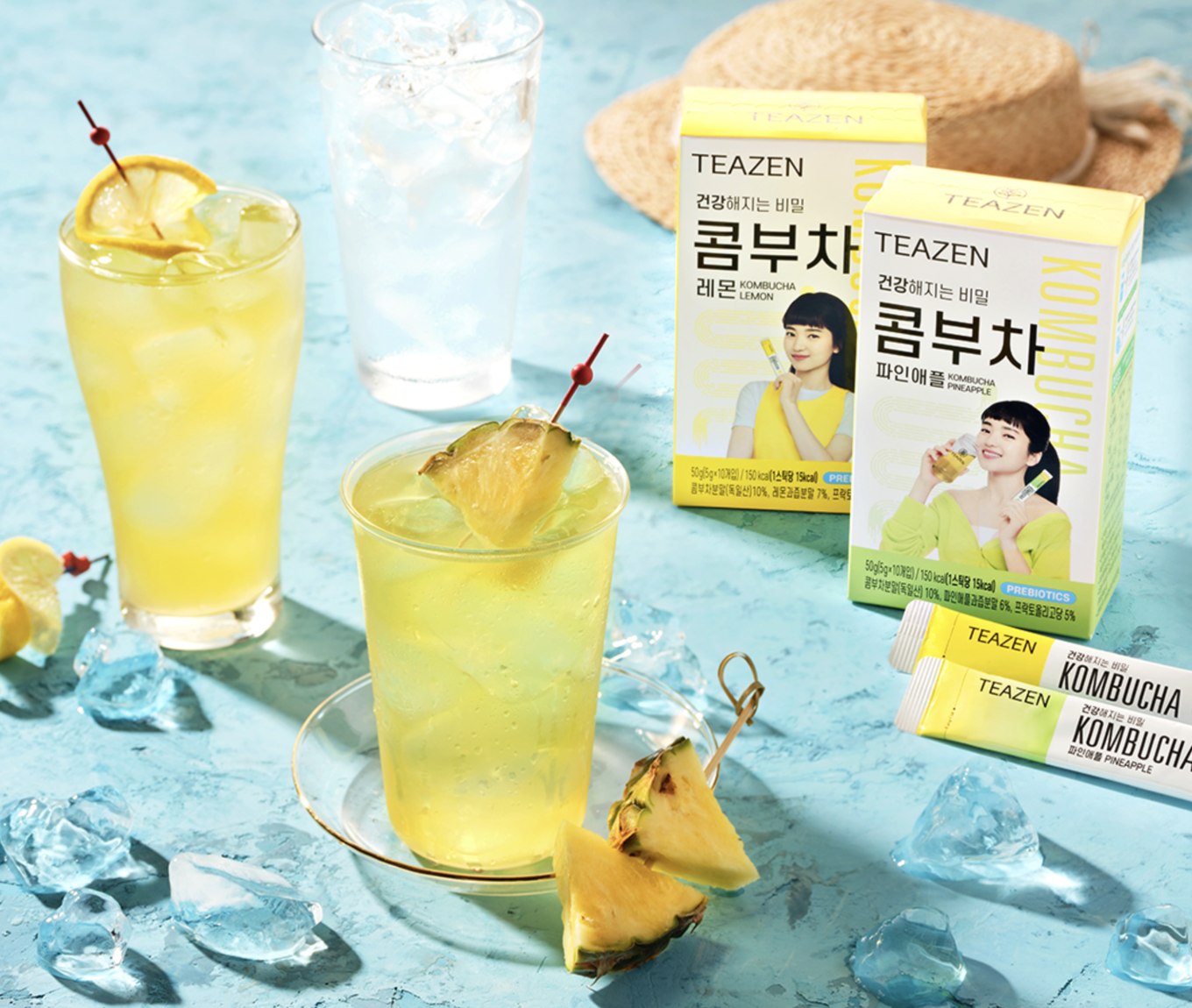 Teazen
7 Teazen
This particular kombucha brand is a South Korean favorite, but it's available in the US, too. It's slightly different from the others on this list, as it's sold in packet form. It's super easy to use: all you need to do is drop it in cold water and wait three seconds.
Check it out
For the latest vegan news, read:
Here at VegNews, we live and breathe the vegan lifestyle, and only recommend products we feel make our lives amazing. Occasionally, articles may include shopping links where we might earn a small commission. In no way does this effect the editorial integrity of VegNews.