This week, the chef behind Portland, OR's vegan Fermenter "kombucha brewpub" is opening the city's newest late-night restaurant and cocktail bar—which, true to the city's culture, also just happens to be vegan. For the new space, called Workshop, chef Aaron Adams is combining his expertise of working with microorganisms through his 30-year culinary career with the influence of his Cuban roots.
While Fermenter serves good-for-your-gut comfort foods such as koji jojos with cultured vegan cheese, braised tempeh sandwiches, and boneless broth, this is Adams's first time serving Cuban food in any of his restaurants—which also previously included fine-dining eateries Portobello Vegan Trattoria, and later, Farm Spirit.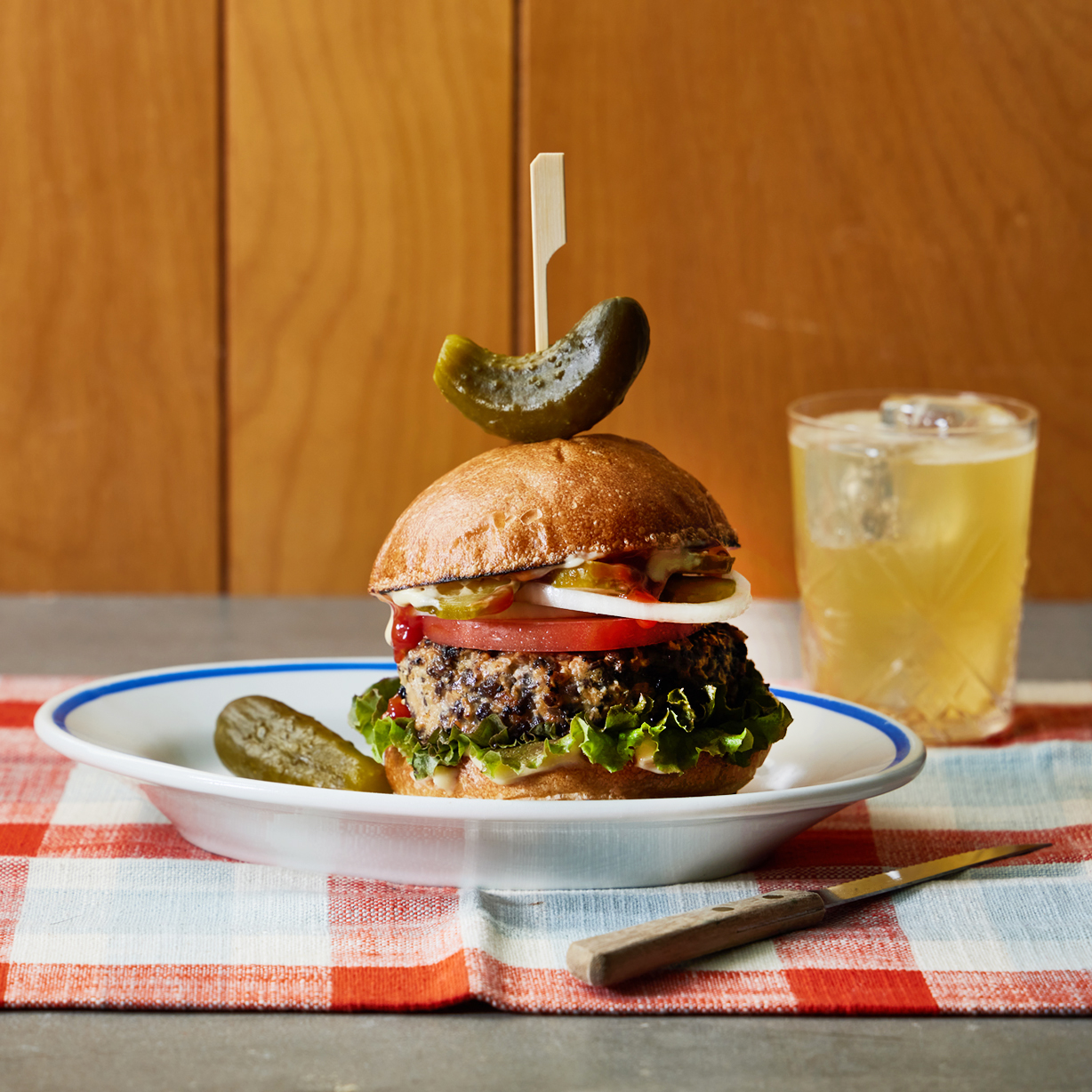 Sasquatch Books
"I have always had some pretty warm nostalgia for the food I ate at family gatherings when I was a kid," Adams tells VegNews. "Most of my greatest food memories involve visiting my grandma or great-aunts and watching them cook."
But the challenge, Adams says, is that the focus in Cuban cooking is often on the meat. "We wanted to capture an idea of what Cuban food could be like if the island hadn't been so isolated for so long," he explains about reinventing traditional Cuban dishes. Adams's Cuban influences show on the menu, but there are also tidbits from Fermenter, such as koji vegetables and cashew yogurt whey.
"Since we are part of Fermenter, we utilize a lot of the ingredients from the fermentation kitchen," Adams says. "You'll find house-made tempeh, miso, kasazuke, kombucha vinegar, and water kefir on the menu. We also make some really great kefir cultured cheeses for the menu using cashews and other nuts."
Workshop's vegan Cuban menu
On the menu, patrons will find dishes such as pasta de bocadito–stuffed vegan brioche with house-made cashew cream cheese and pickled gherkins; lion's mane empanizado, fried mushrooms reminiscent of the breaded steak Adams ate growing up; and tarts stuffed with house-made caviar.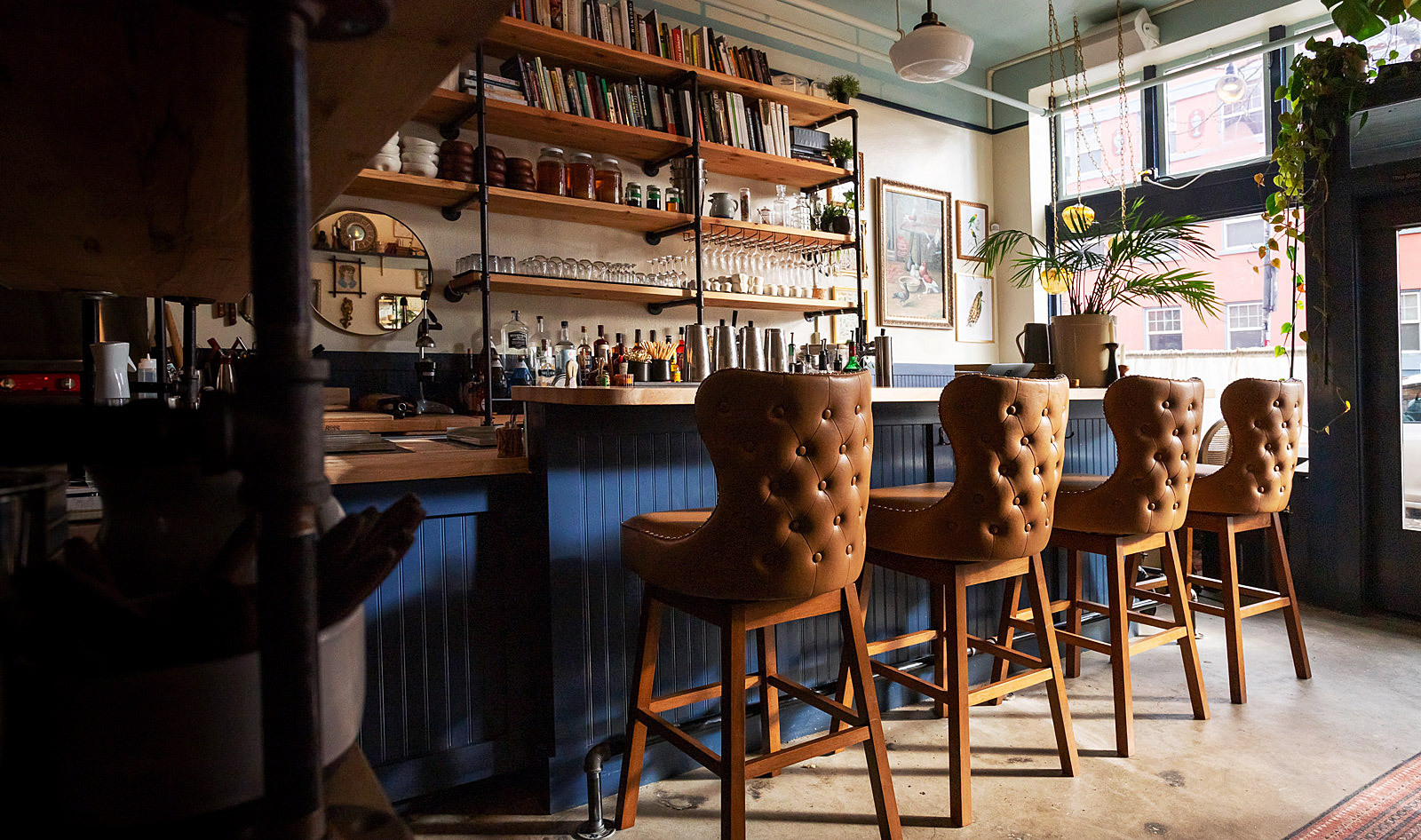 Workshop
One of Adams's favorite items on the menu is the embutidos vegetales. "It's one of my favorites because it features some techniques I really love to use, including koji vegetable charcuterie and kasazuke (the fermenting of vegetables in sake kasu)," Adams says. "It's decidedly not very Cuban, but I do serve it with house-made vegan galleta crackers."
Another favorite is the Lion's Mane Asado, featuring lion's mane mushrooms marinated in citrus and herbs and roasted and seared in a cast iron pan. "It caramelizes on the surface and makes the most delicious vegan version of Lechon," Adams says. "I mean, it's not anything like Lechon Asado, but it conjures the same feelings for me."
In the future, Adams plans to combine forces with Fermenter next door to deliver a collaborative brunch on Saturdays and Sundays.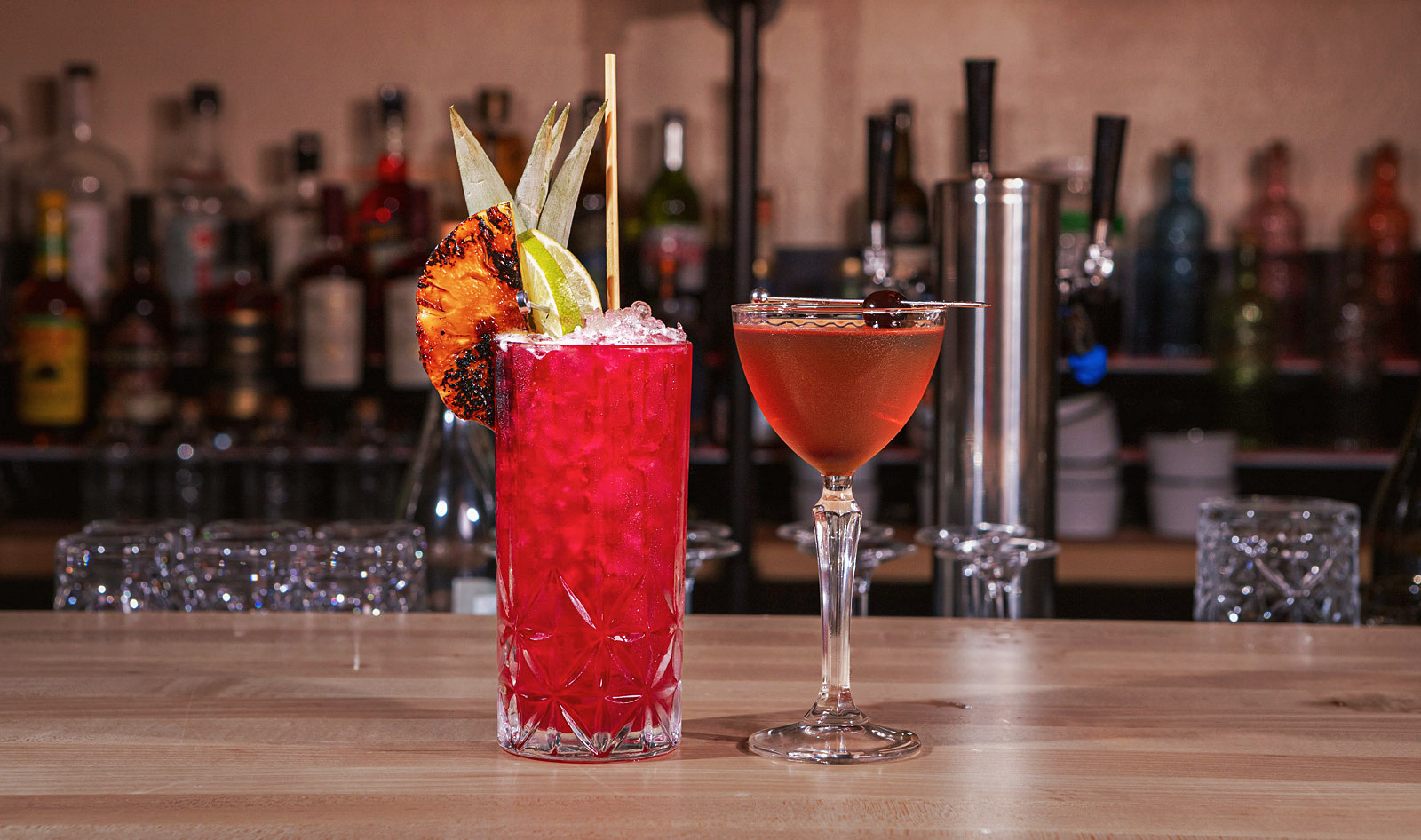 Workshop
As for the drinks, cocktails make up half the menu with five boozy and five zero-proof options. The Yes, Whey features rum, cashew yogurt whey, winter melon, black lime smoked salt, and mint, while the Smokey Mountain is made with zero-proof house-made whiskey, cherry, and smoky lapsang souchong.
Adams makes use of some of his products of fermentation for the cocktail program, too. For example, the K&A cocktail features celery kombucha vinegar, the Hey Paul features shochu washed with miso and sesame oil, and the Yes Whey features the whey they strain from making cultured cashew yogurt.
Vegan restaurants in Portland
Workshop adds to a growing list of independent vegan restaurants in Portland—a city that has been consistently named one of America's most vegan-friendly places. Its thriving plant-based food scene includes various all-vegan carts scattered around the city with options ranging from budget-friendly falafel to high-end gourmet fare.
With more than 50 entirely vegan restaurants, there are few cities that can top Portland's diversity when it comes to plant-based options. From a vegan-friendly sports bar to a fully vegan food court, diners can savor cuisines from all over the world. Its beloved restaurant offerings also include Homegrown Smoker BBQ, Blossoming Lotus, and The Bye-and-Bye.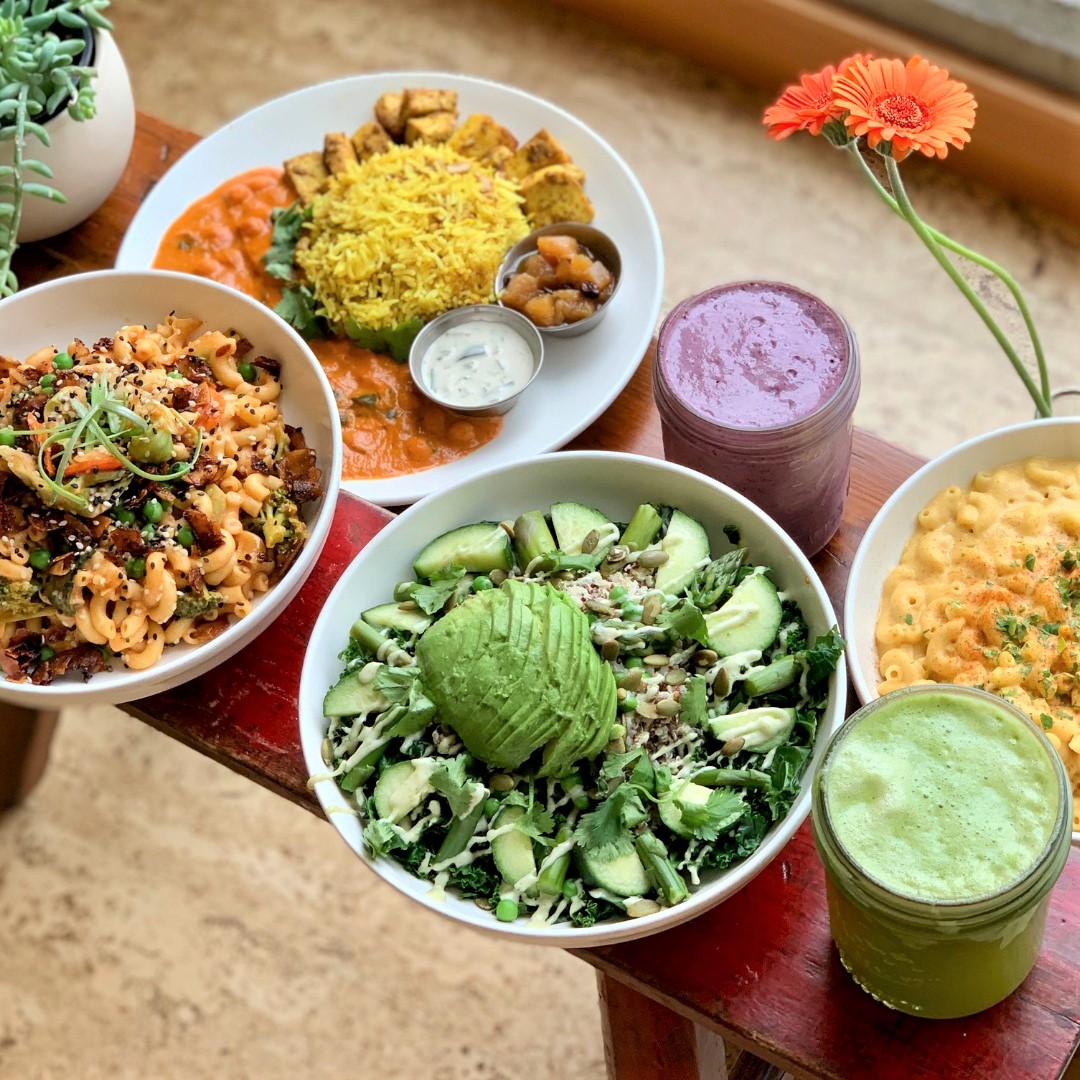 Blossoming Lotus
And then there's the country's first vegan mini mall, which opened in Portland in 2007 with a bakery, a grocery store, a clothing shop, and a tattoo parlor. Since then, some of the shops have changed hands, and new additions include Cultured Kindness, a vegan cheese shop and deli.
Another new addition—which was previously a walk-up window at the mini mall— is Ice Queen which sells oat- and soy milk-based popsicles, soft serve, and paletas. The paletería, or Mexican ice pop shop, recently launched the Thiccflurry—a vegan take on McDonald's McFlurry—in flavors such as Fruity Flurry, a vanilla base with homemade strawberry sauce, smarties dust, watermelon Sour Patch Kids, and a cherry.
For the latest vegan news, read: