As the Mid-Autumn Festival approaches on September 29, the Chinese tradition of indulging in mooncakes takes center stage. These intricately crafted treats—resembling the moon with their round shape—are eagerly anticipated each year.
But with the growing number of vegans in the United States, the quest for a plant-based mooncake option can be a challenge. Traditional mooncake flavors often feature ingredients such as lard or chicken's egg yolk, rendering them off-limits to those embracing a plant-based lifestyle.
Oakland, CA-based baker Annie Wang is now filling the gap, driven by her personal journey of seeking vegan adaptations of the Asian confections she cherished growing up. "Mooncakes were one of the foods I ate with my family growing up to celebrate special occasions," Wang tells VegNews. "There are so many different styles and flavors and it's something I grew up with very fond memories of."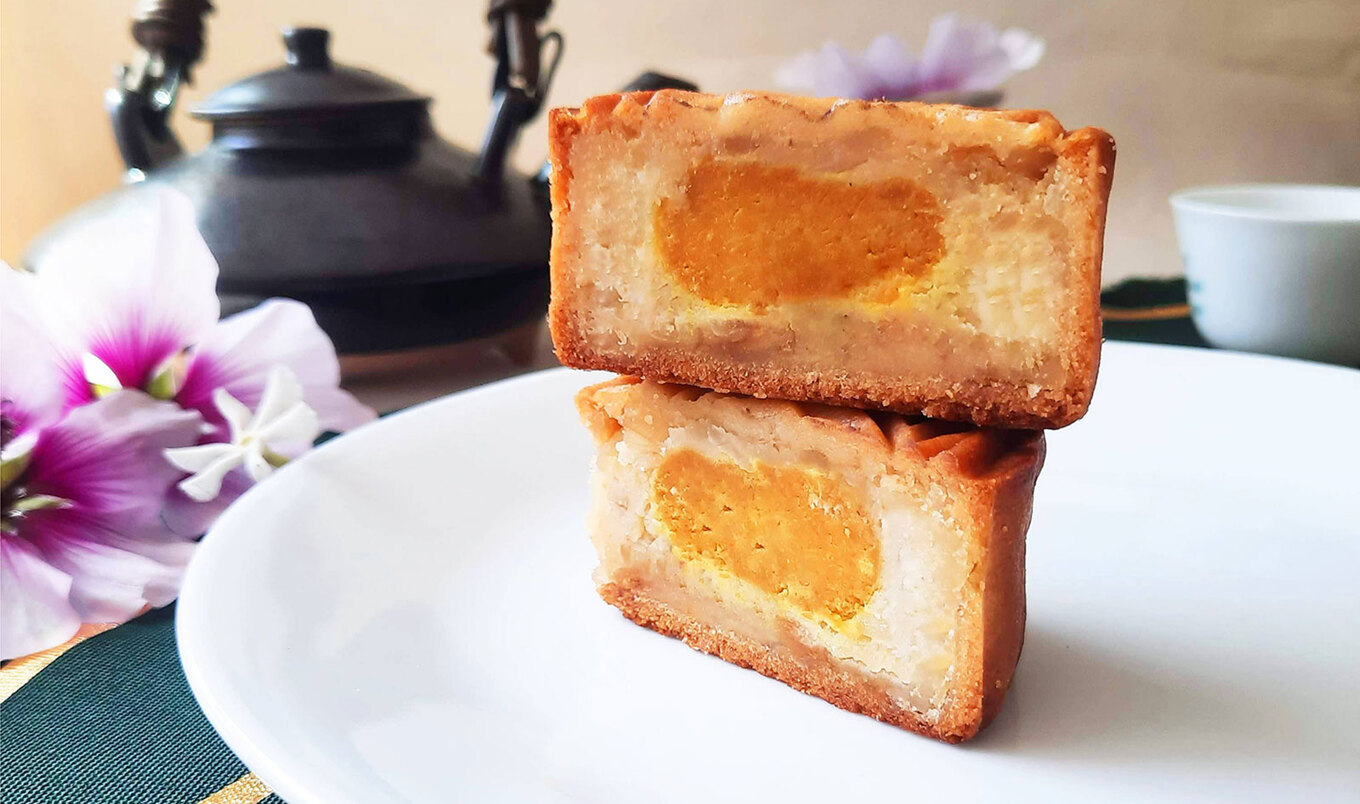 Annie T's Cakes
"The vegan salted egg yolk and lotus paste flavor was one I loved and had every year," Wang says. "But once I became vegan, I could no longer share in that tradition with my loved ones anymore."
In 2021, she founded vegan bakery Annie's T Cakes. One of her initial triumphs was the creation of vegan Taiwanese pineapple cakes, which quickly won the hearts of customers.
Building on this success, Wang expanded her menu to include a diverse range of offerings, including almond cookies showcased at a San Francisco premier of Academy Award-winning Everything Everywhere All At Once, as well as the traditional tangyuan, glutinous rice balls served in flavorful broth.
The making of vegan mooncakes
However, when Wang was approached to craft vegan mooncakes during her inaugural year in business, she encountered a steep learning curve. The task of crafting mooncakes, let alone formulating a vegan variant, posed a significant challenge.
After diligent experimentation, Wang formulated her own recipe and delved into crafting innovative fillings.
Lavender lotus paste and white chocolate ganache with black sesame emerged as unique flavors. At the same time, customers yearned for familiar, conventional tastes such as lotus paste and red bean mooncakes featuring salted egg yolk.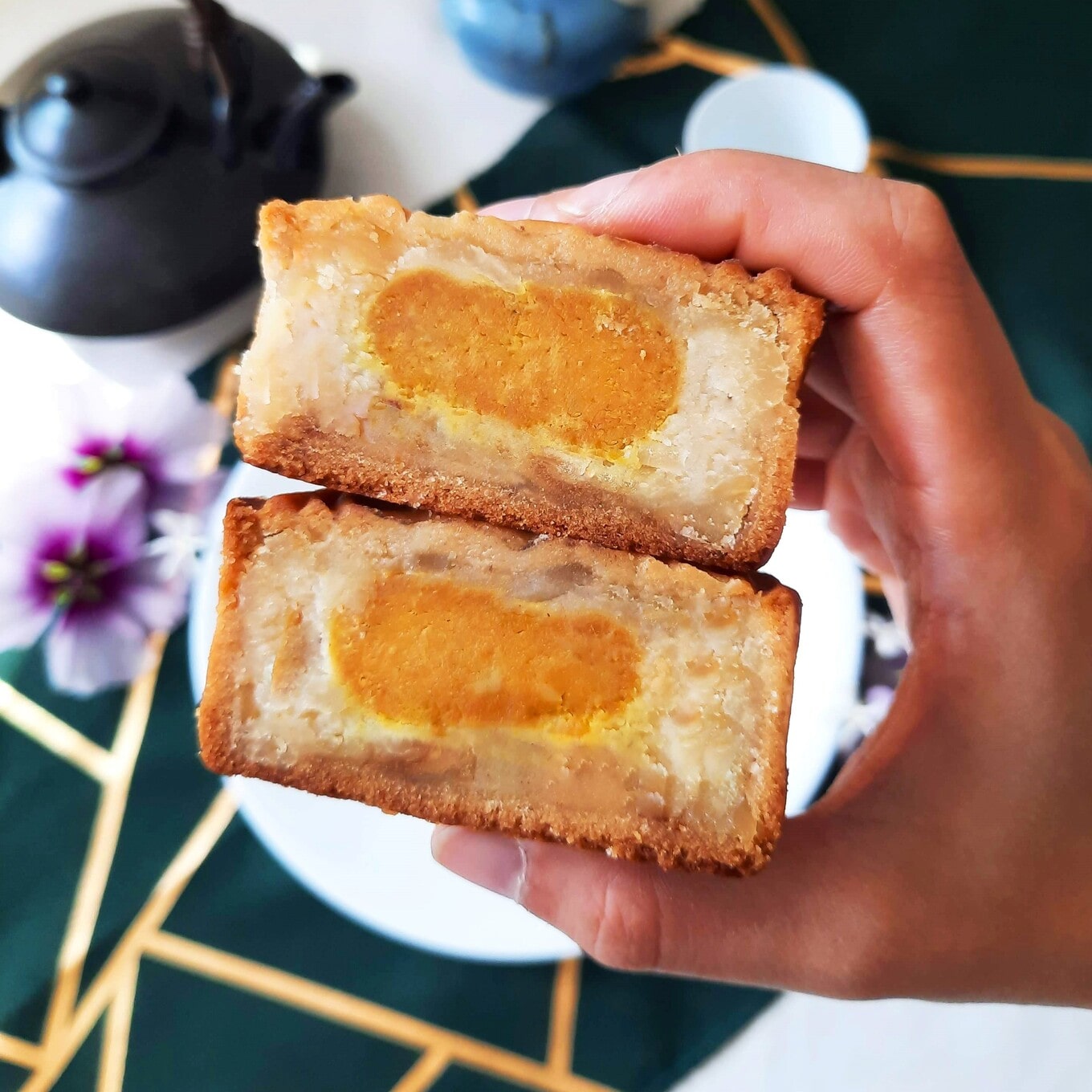 Annie T's Cakes
Wang, hesitant due to the complexity and customer expectations, realized that veganizing the red lotus and salted egg yolk mooncake would be her most demanding feat yet.
At first, Wang explored diverse recipes and alternatives to replicate the rich texture of the traditional mooncakes. Ultimately, she developed a vegan salted egg yolk recipe, opting for a unique ingredient for the vegan egg: potatoes.
"My goal was to make it as allergen friendly as possible," Wang says. "Instead of using cashews as a base, I opted for potatoes."
Presently, Annie's T Cakes is launching an assortment of specialty mooncakes as part of an exclusive Mid-Autumn Festival gift package. The selection includes two versions of salted egg yolk mooncakes, complemented by lotus paste and red bean counterparts. Jasmine tea with candied lemon mooncake, and a black sesame mooncake adorned with white chocolate chips are also part of the collection.
Patrons have the choice of a four-piece or six-piece gift box, which can be shipped across California or conveniently picked up locally within the Bay Area.
Vegan baking for the planet
Wang's culinary enterprise encompasses more than just recreating cherished childhood sweets in vegan form. With a background in environmental advocacy and food technology, her vegan bakery aligns with her mission to positively influence climate change through dietary choices. The bakery's commitment extends beyond the recipes, encompassing eco-friendly packaging that is compostable after removing the label.
Wang's past involvement with the Natural Resources Defense Council in Beijing and subsequent engagement in the food tech sector laid the groundwork for her sustainable and inclusive venture.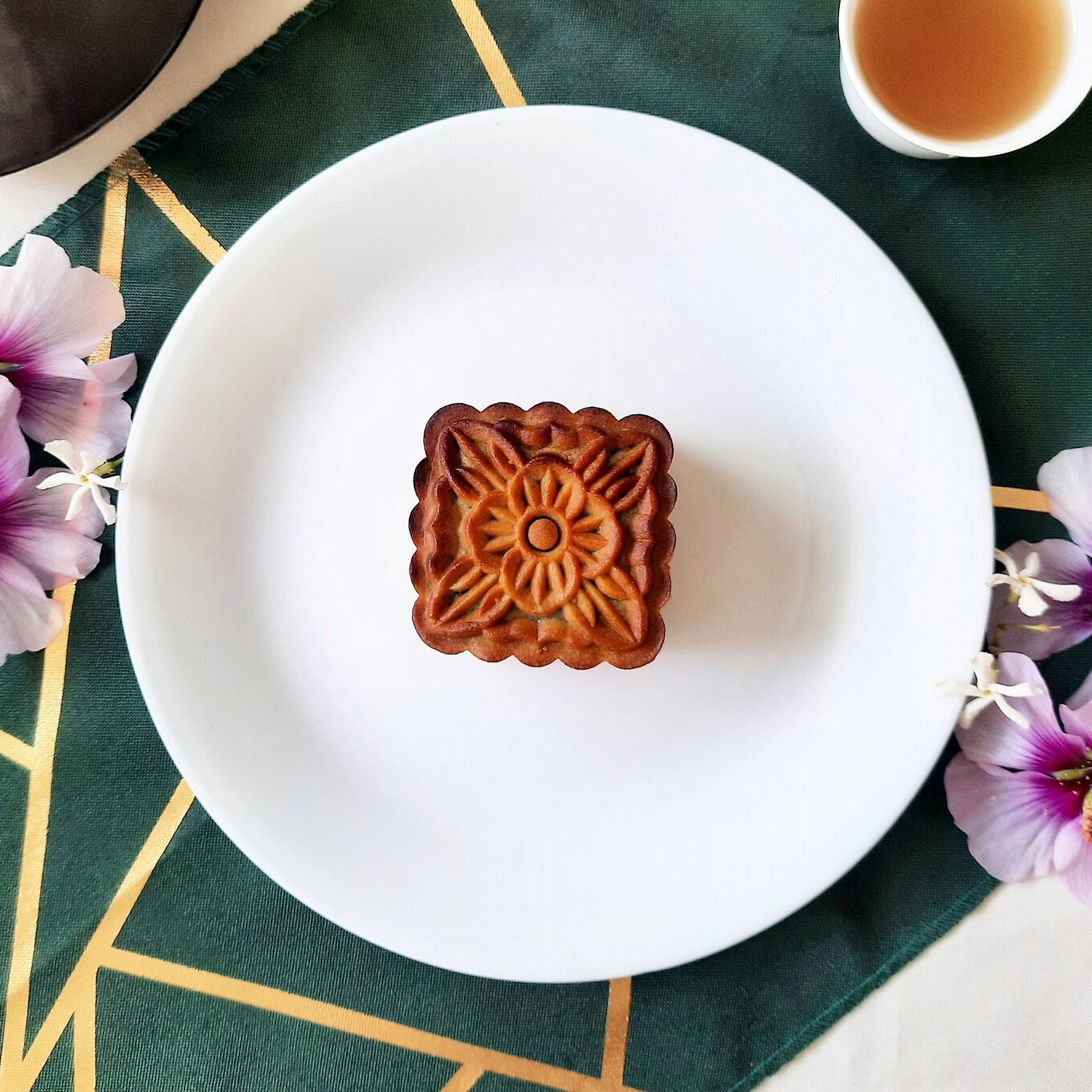 Annie T's Cakes
"There is a lot of opportunity to positively shift the climate through the food space," Wang says. "I hope to be able to both positively impact the climate while also creating more diversity of flavors and leadership in the food space."
Wang says she also strives to diversify the plant-based culinary scene. A core motivation behind Annie's T Cakes is to introduce a broader range of flavors to the vegan food landscape, allowing Asian American cuisine to shine in the realm of plant-based food.
Annie's T Cakes challenging preconceived notions that adopting a particular diet entails compromising taste or traditions. Wang's driving force is to inspire individuals to explore alternative diets, recognizing the impact of their choices while relishing delectable creations like her vegan salted egg yolk mooncakes.
"I made this and other mooncakes so that folks like myself, [who] grew up sharing these traditional desserts with loved ones on special occasions, could once again participate in making cherished food memories as they used to," Wang says.
For the latest vegan news, read: