If you step inside a traditional bakery looking for vegan croissants, cookies, cupcakes, or pie, chances are you'll be disappointed. That's because most of these baked goods are going to be made with animal products like dairy and eggs.
However, times are changing and vegan baked goods are gaining mass appeal.
As plant-based options begin to pop up at traditional bakeries, independent vegan shops are stepping in to fill the demand remaking the classics to delight a new generation of dessert lovers.
Bakeries create nostalgic vegan baked goods
Three vegan shops, from Philadelphia to North Carolina, are focusing their efforts on taking the animal products out of tried-and-true classics such as Pop-Tarts and Twix Bars.
Crust Vegan Bakery
In Philadelphia, PA, Crust Vegan Bakery was born out of necessity and to fill the vegan void bakery owner Meagan Benz saw growing up. "I grew up in the south and there were no vegan options. I have a huge sweet tooth and wanted to make delicious pastries for me and my vegan friends to enjoy," Benz tells VegNews. "And the hobby turned into a full blown career."
And providing vegan options for much-loved classic desserts was the goal. Chocolate peanut butter pastries inspired by Pop-Tarts and signature cookie sandwiches are just two of the desserts on offer at Crust Vegan Bakery.
"Our Pop-Tarts are a number one seller," Benz says. "They are such a novelty item that is nostalgic for so many vegans who grew up eating them as kids. They are beautiful and made by hand every step of the way, so they are extra special and absolutely delicious."
Beyond the already popular desserts that often sell out, Benz is still working to expand the vegan bakery menu to offer more options, including drinks such as coffee, milkshakes, and housemade hot cocoa. "Crepes are also on the horizon," Benz says, "but we have some equipment and recipe testing to do first."
The shop's social justice mission—which includes giving back to communities in need, using fair trade ingredients, and providing their employees with fair wages and healthcare—only sweetens the experience.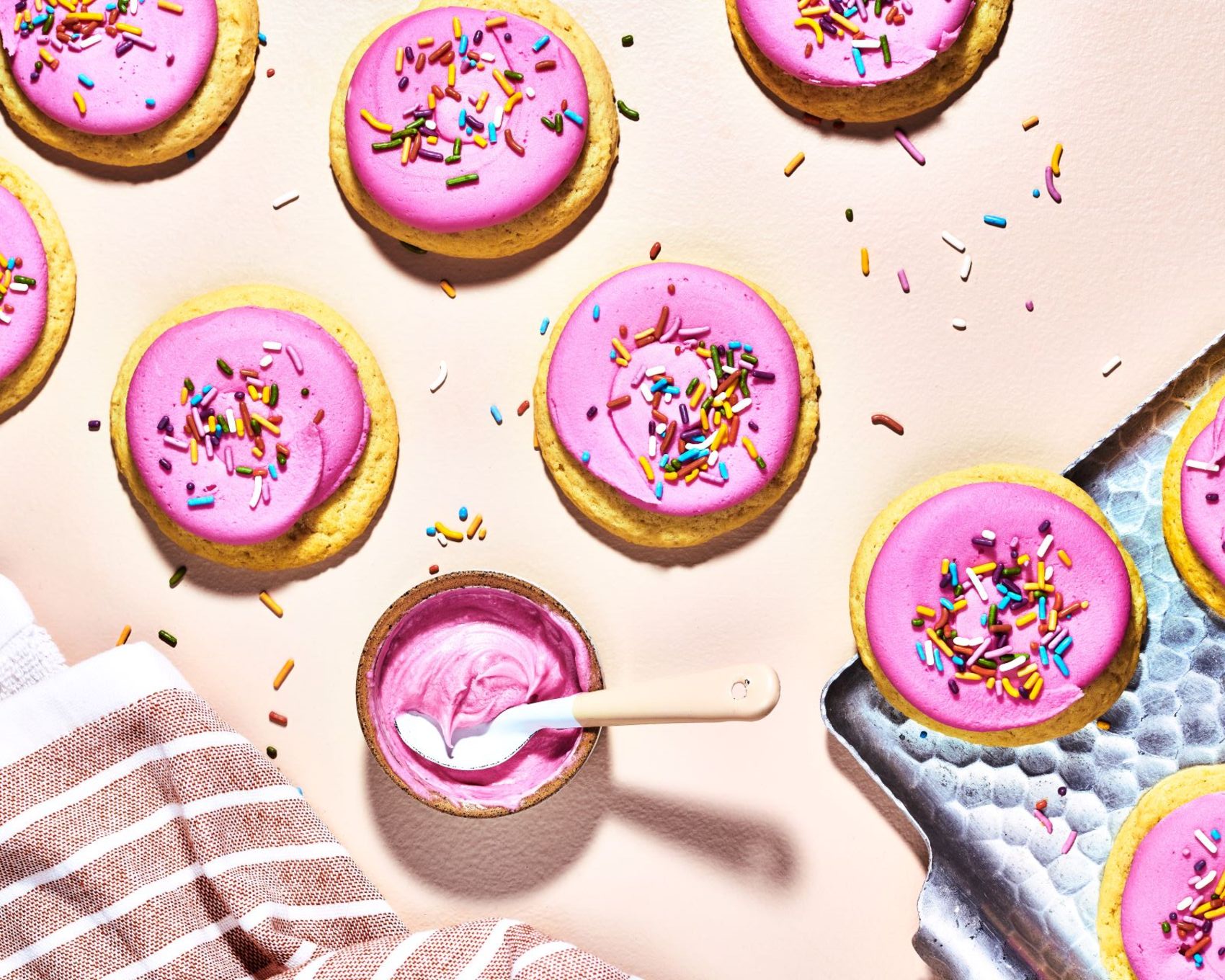 Crust Vegan Bakery
And now Benz is hoping to bring the team even closer together by buying a building where the storefront and commercial kitchen are both under one roof.
"This would also mean a bigger storefront so we could offer a larger menu with more savory food and meal options, more grab-and-go foods, more beverages," Benz says. "And [it] would bring our entire team of Crusties together, which we would love."
Raw vegan Twix bars
Over in Charlotte, NC, Raw Bites By Risa was created by Marisa Bromell with the intention of turning her interest in raw, plant-based nutrition into popular treats. The inspiration in raw nutrition came from Southeast Asia, where Bromwell lived for a couple of years and was introduced to the concept of a raw vegan diet and fell in love.
When Bromwell came back to the United States and settled in Charlotte, she realized she couldn't easily find raw desserts that didn't taste "chalky" or "dry," so she began making them herself. Eventually, she turned her hobby into a full-time business.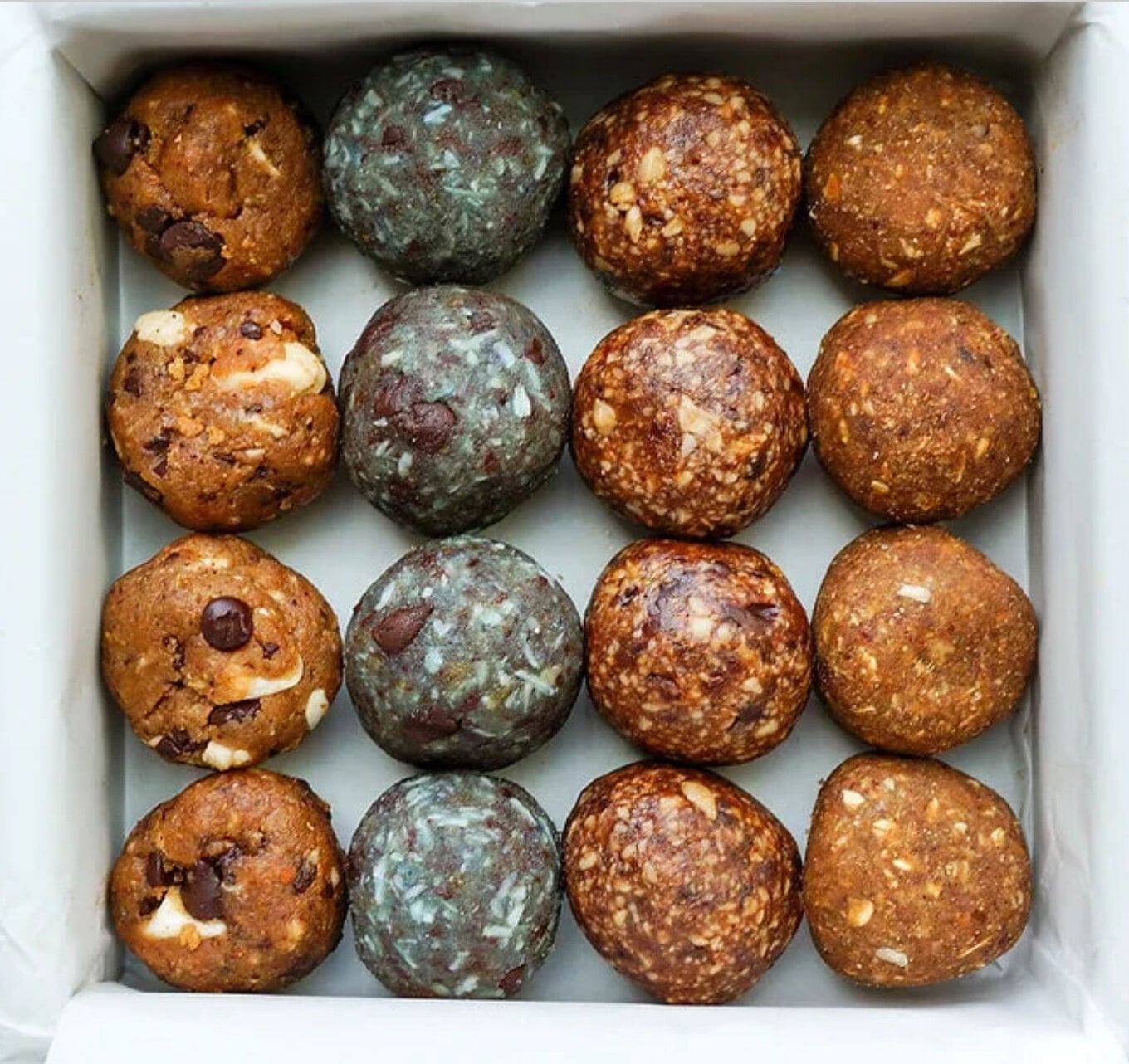 Raw Bites By Risa
"We follow raw nutrition, which means nothing is heated above 118 degrees," Bromell told Axios Charlotte. According to experts, this technique makes it easier for our bodies to digest and doesn't kill the nutrients in food.
Raw Bites By Risa uses this technique of creating food, along with wholesome ingredients such as dates, nuts, seeds, coconut oil, and cacao to make items such as Twix-inspired protein bars, which regularly sell out, along with cookies, cakes, and ice cream sandwiches.
And although Bromwell doesn't yet have a physical shop, she creates her raw desserts in a shared commercial kitchen and operates pop-ups, online ordering, and retails in independent stores. For now, she changes her menu offerings every two weeks and posts it on Instagram along with upcoming events and sales.
Vegan cookies galore
In Los Angeles, The Moody Vegan is an Armenian woman-owned vegan bakery that was established as a cottage bakery operating out of owner Melany Nazarian's home. Nazarian and her husband delivered matcha crinkle cookies, lemon olive oil cakes, coffee cakes, and other baked goods to customers around the LA area until expanding to a food truck in September of 2022.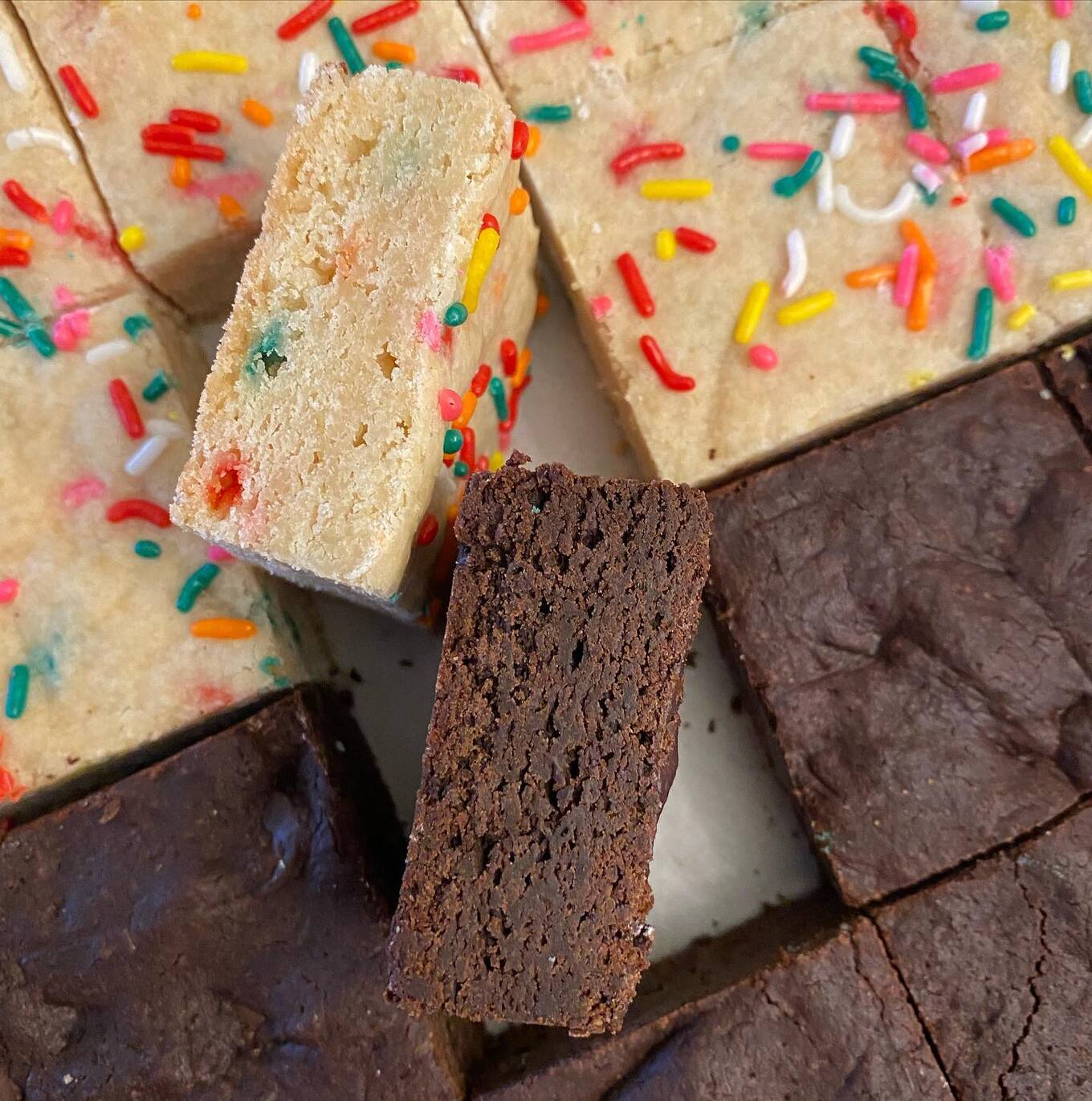 The Moody Vegan
The Moody Vegan is now close to opening its first brick-and-mortar location in East Hollywood, following a soft opening last month. There, Nazarian will be able to expand the shop's offerings. In addition to vegan cookies, coffee cake, banana bread, blondies, and refreshing iced teas, the bakery will serve their namesake a la mode menu items—called Mood Swings—along with fruit smoothies, protein smoothies, milkshakes, Armenian espresso, and savory dishes such as breakfast burritos, loaded fries, and avocado toast.
"Seeing my vision come to life is so crazy … It's a surreal feeling," The Moody Vegan posted on Instagram. "Coming to you in just a few weeks, on Sunset Blvd, as moody as ever."
For the latest vegan news, read: