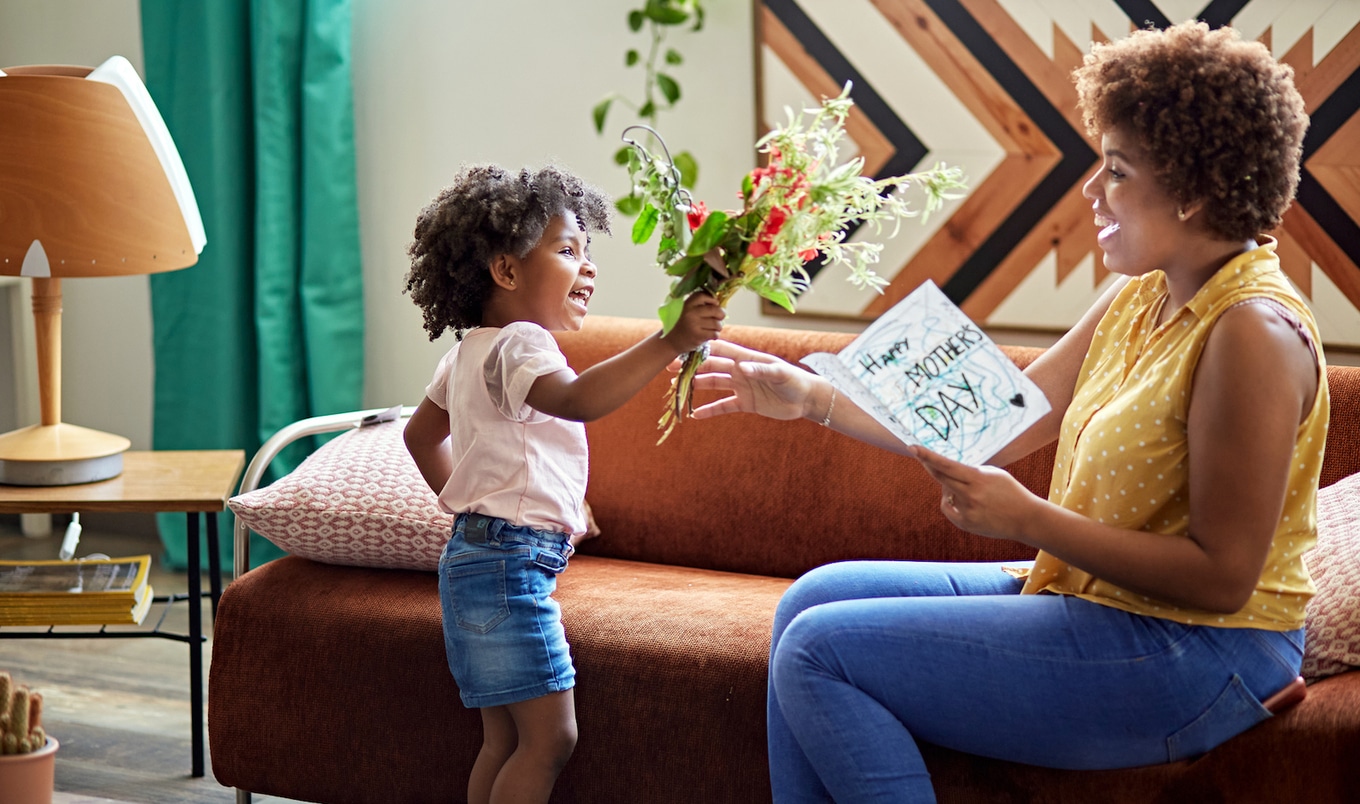 Ensure you're giving a truly green bouquet by buying local and organic.
May 11, 2023
---
What do Mother's Day, Valentine's Day, birthdays, funerals, and weddings each have in common? Why, flowers, of course. It's a time-honored tradition to pin a corsage on your partner on prom night, and no college graduation would be complete without at least one celebratory bouquet. We give flowers to console, to bring cheer, and to brighten our homes, but beyond the tissue paper and cellophane wrapping, the flower industry isn't always so pretty.
Just like animal agriculture, the commercial flower industry is rife with production practices involving toxic chemicals, excessive consumption of natural resources, and unfair labor. But for the savvy buyer, there are sweet-smelling eco-friendly options, and nobody's nose will know the difference.
The environmental and human impact of flowers
Cut flowers are grown all over the world. But, according to World's Top Exports, the Netherlands produces the most, followed by Colombia, Ecuador, Kenya, and Ethiopia. In the US, around 75 percent of the cut flowers you find in retailers are imported, and most of them come from Colombia.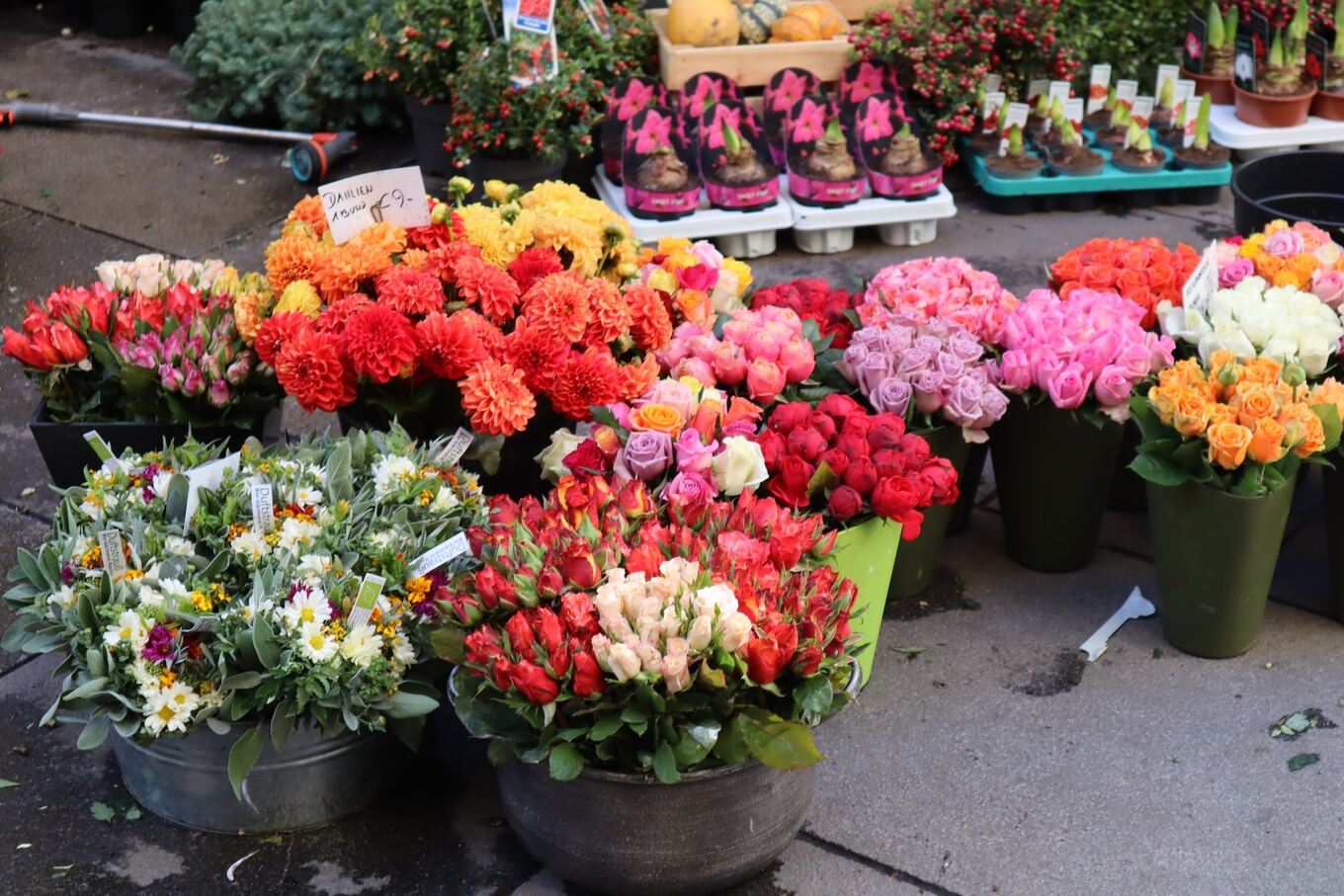 Vladyslava Pertsatii/Unsplash
One of the key problems with cut flowers is pesticide use. To produce flowers quickly and cheaply, industrial flower farmers often use chemicals. But, because flowers are not consumed, they are not tested for pesticide residues, and there is no legal requirement to do so. To preserve the flawless bug-free petals we ooh-and-aah over and bury our noses in, the flowers are fumigated, doused with bug-killing pesticides, and drenched in preservative baths during shipment.
Another major issue is the transportation of flowers from A to B. The majority of flowers travel long distances in fuel-guzzling cargo planes. They are kept at very cool temperatures and packed in buckets of water or with individual water tubes on every stem to ensure they keep their "just picked" appearance. The energy burned to cool and ship these luxury items is, without a doubt, taxing to the environment.
In 2018, one study looking at the UK's flower market revealed that the carbon footprint of imported flowers can be 10 times that of a bouquet grown in the country.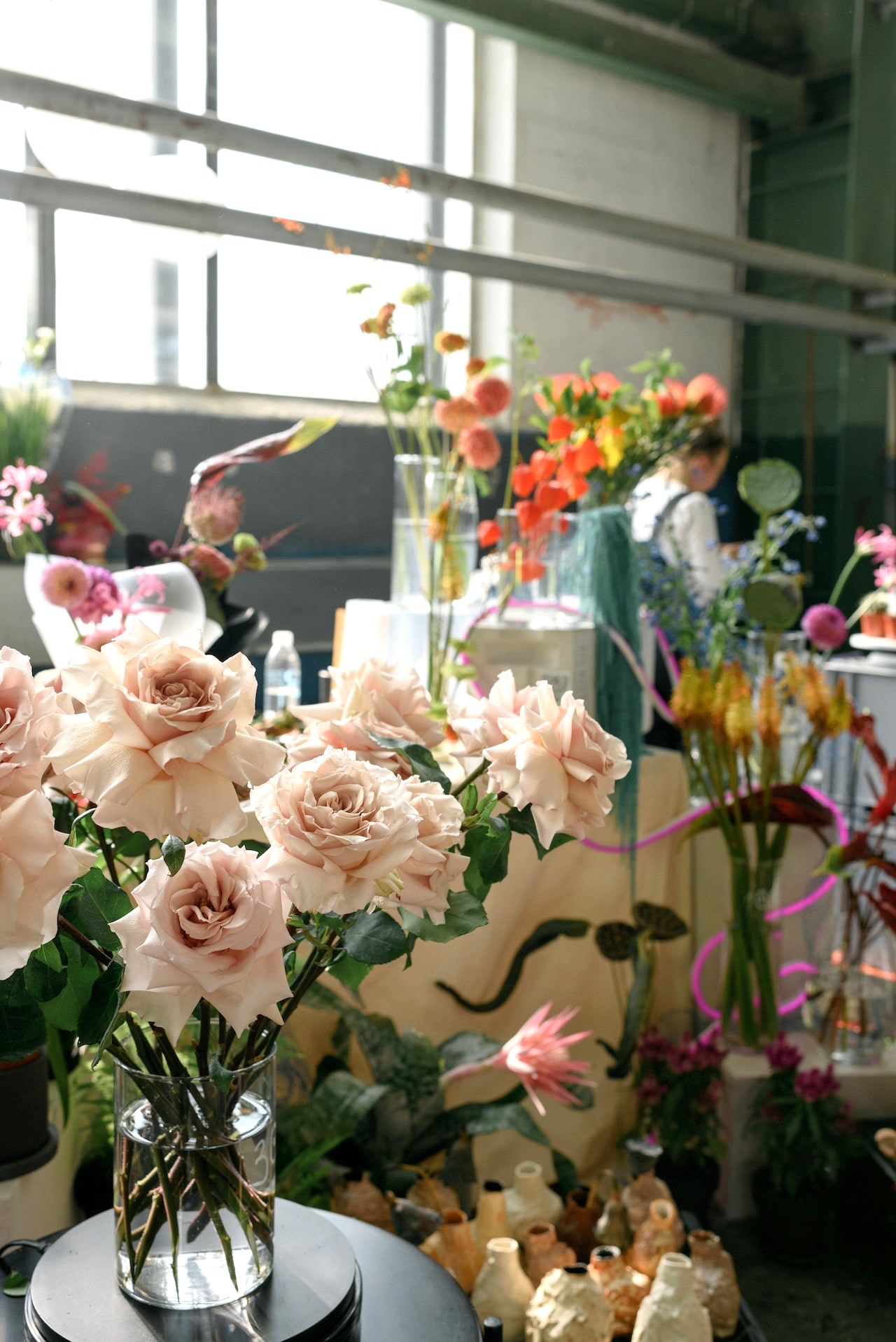 Ksenia Chernaya/Pexels
Flower industry workers are also vulnerable. For example, in 2020, amid the pandemic, the flower market was suffering, and the consequences for growers in Africa were devastating. According to the Fairtrade Foundation, it was a "humanitarian crisis," with thousands of flower workers, who were already paid poorly for their labor, incredibly vulnerable to a sudden lack of income.
Now, three years on, the Fairtrade Foundation is still working to improve the lives of flower workers and helping the industry move towards a living wage, particularly in East Africa.
Where to buy ethical, eco-friendly flowers
One way to support the sustainably produced flower industry and avoid waste generated from stay-fresh gadgets (like disposable plastic tubes and other unnecessary packaging) is to buy locally grown, in-season flowers.
Olena Bohovyk/Pexels
1 Farmers' markets
Check with your local farmers' market to find environmentally-friendly flowers and plants. These are typically grown locally, and therefore do not require the use of fuel for transportation. Plus, local vendors are well-versed on seasonal blooms and can help you pick the perfect bouquet.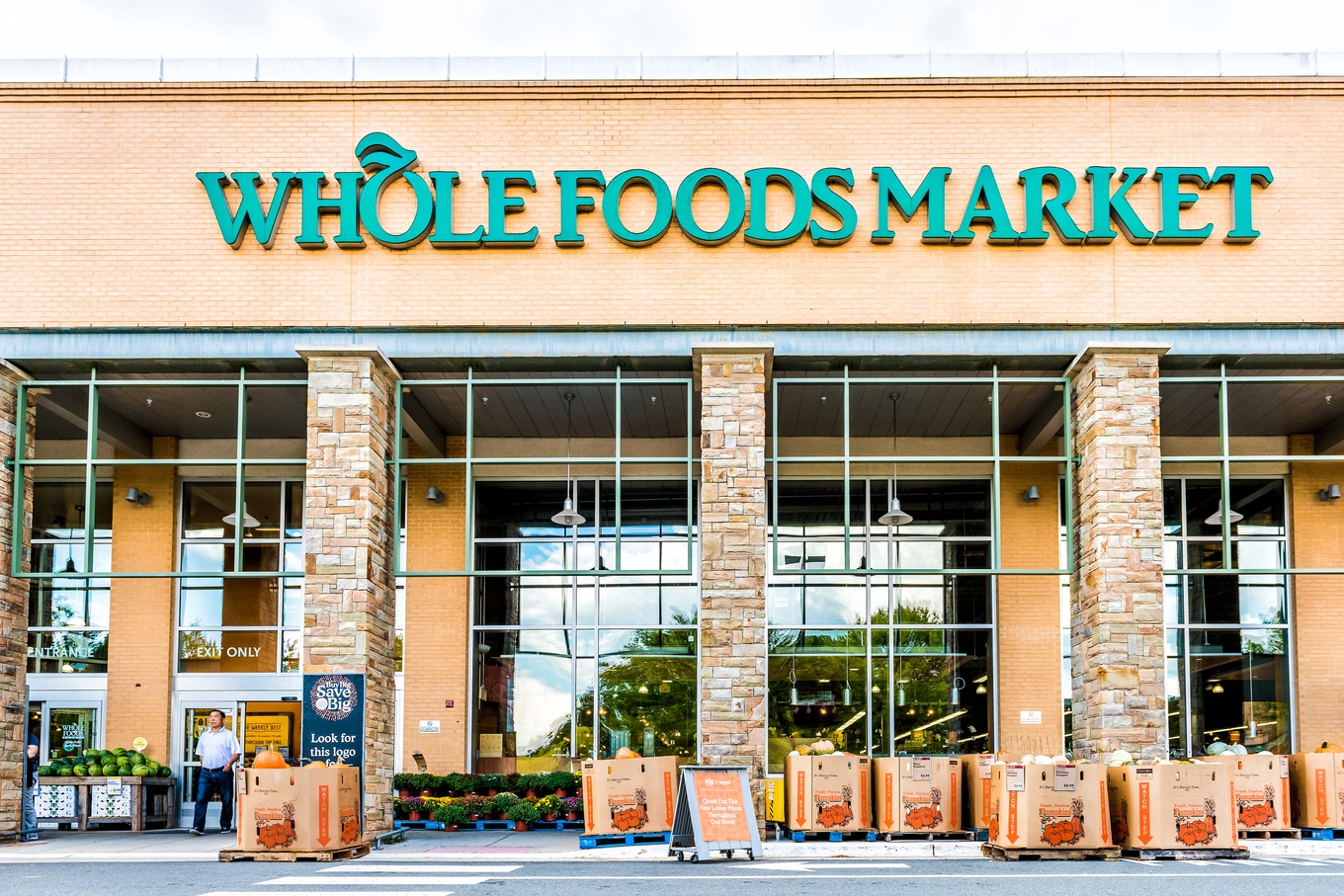 Getty Images
2 Whole Foods
This nationwide grocer has organic options in its floral department. Peruse their offerings the next time you stock up on groceries.
Sincerely Media/Unsplash
3 Natural food stores and web-based retailers
Don't live near a Whole Foods? Need flowers before your weekly farmers' market pops up? Natural food stores are a great place to look for flowers grown with the environment in mind. Databases such as Slow Flowers can also help you find organic flowers near you.
Online retailers such as Enjoy Flowers and Bouqs offer responsibly grown, Rainforest Alliance-certified flowers. While this certification does not necessarily entail flowers were grown organically (hazardous pesticides are not allowed, but synthetic pesticides are as a "last resort"), it ensures minimal impact on local ecosystems, soil and water conservation, and humane working conditions.
So, take the time to stop and smell the roses, to give that bouquet, and pin that corsage on your prom date. But for the planet and the people, make sure they're organic, ethically-produced, and sustainable, too.
For more eco-friendly tips, read:
Here at VegNews, we live and breathe the vegan lifestyle, and only recommend products we feel make our lives amazing. Occasionally, articles may include shopping links where we might earn a small commission. In no way does this effect the editorial integrity of VegNews.