The Tokyo 2020 Olympic Games are highly anticipated for several reasons. Not only did the athletes and fans have to wait an extra year, but a number of sports are making their Olympic debut. Skateboarding is one of the newest sports taking to the Olympic stage and with its debut comes the emergence of more vegan athletes. We know the big names (yes, Alex Morgan is showing up for her fourth Olympic Games) but those not entrenched in the skateboarding scene may not have heard of Micky Papa or Amelia Brodka. Both dominate in their respective disciplines, and we were excited to ask Brodka about what she eats to fuel her training. Here's what you need to know about Olympic-level skateboarding and how these vegans train to win.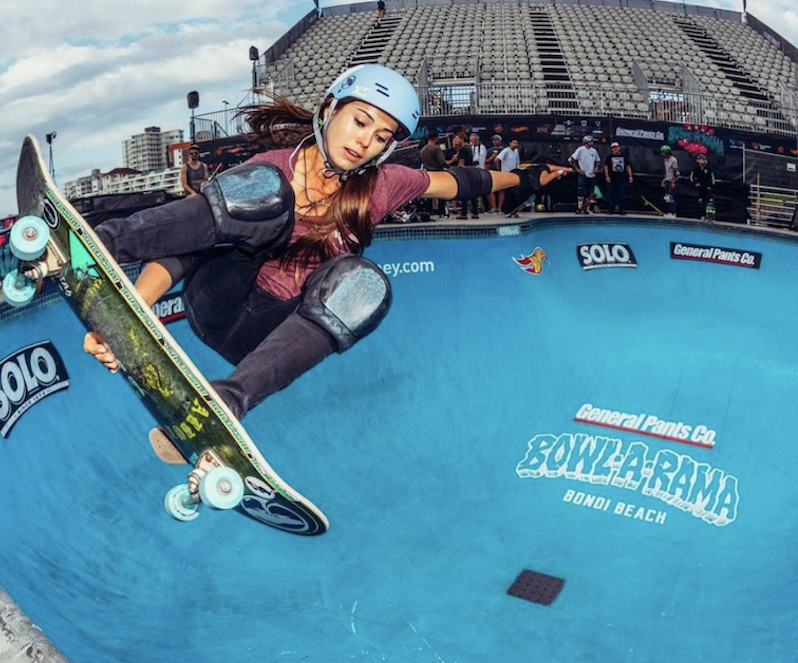 Jessica Johnson
Olympic Skateboarding 101
Unlike track and field or soccer, the skateboarding winner isn't decided by goals scored or how fast someone runs. Skateboarding is more like gymnastics or rock climbing (another new Olympic sport to debut) in that the winner is based on a point system and determined by a panel of five judges. This is where things get a bit technical. There are two disciplines of skateboarding: street and park. Here's the breakdown:
Street
Street skateboarding includes a straight course with obstacles (stairs, benches, walls, and slopes) for athletes to ride, grind, and flip off of. In the first round, the 20 skaters will be given two 45-second runs each where they must complete at least five tricks. The judges score each run on a 10-point scale. Eight athletes will move on to the finals to compete for a medal. The men's street competition will be held Sunday, July 25. The women's competition will be held Monday, July 26.
Park
The park course resembles a large bowl with steep sides and a hollowed-out center. Skaters will drop into the bowl to rocket up the other side and perform stunts mid-air, smoothly plummet back into the bowl, and ride up the other side to attempt more gravity-defying tricks. During the preliminary heats, 20 skaters will have three 45-second runs to impress the judges. The judges will score each skater on a 100-point scale and average the best of the three runs for the final score. Eight skaters will move on to the final to compete for the podium. The women's park competition will be held Wednesday, August 4. The men's park competition will be held Thursday, August 5.
The Athletes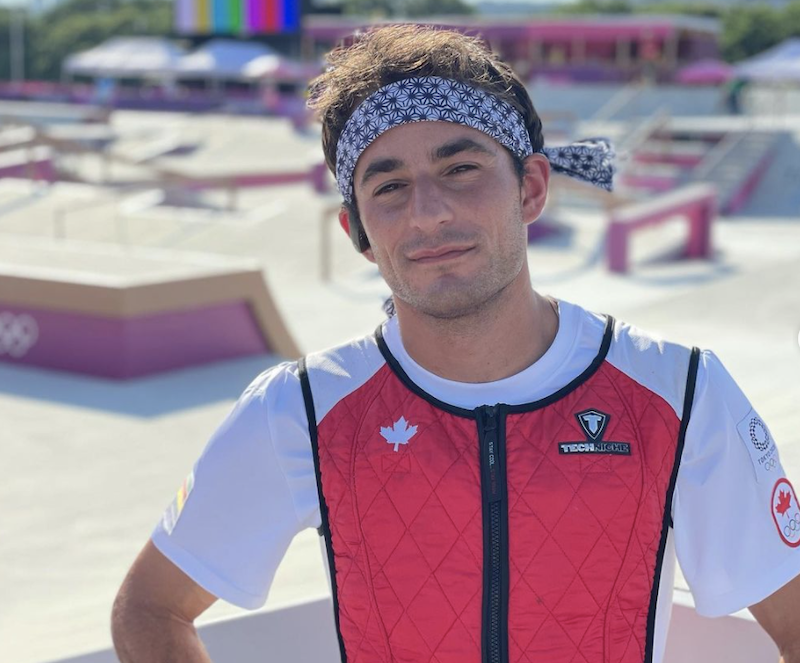 Micky Papa
Micky Papa
Competing for Team Canada in the Men's Street Skateboarding discipline, Papa has been training for his Olympic debut for nearly half of his life. The 30-year-old vegan started competing in amateur skateboarding contests in 2006, and he's gone on to secure his rightful spot as a pro skateboarder. He consistently places in both national and international competitions, and he's known for nailing a Nollie 360 Flip Backside Tailslide Kickflip Out (which is even harder to execute than it is to pronounce). Papa went vegan gradually a little over two years ago, and he's all about organic produce thanks to his old school Italian upbringing and his Nonna's flourishing garden. He fuels his training with Groundwork coffee in the morning and hearty, organic roasted veggies seasoned with his family's secret spice recipe at night. Don't fear potatoes—they're Olympic-level fuel!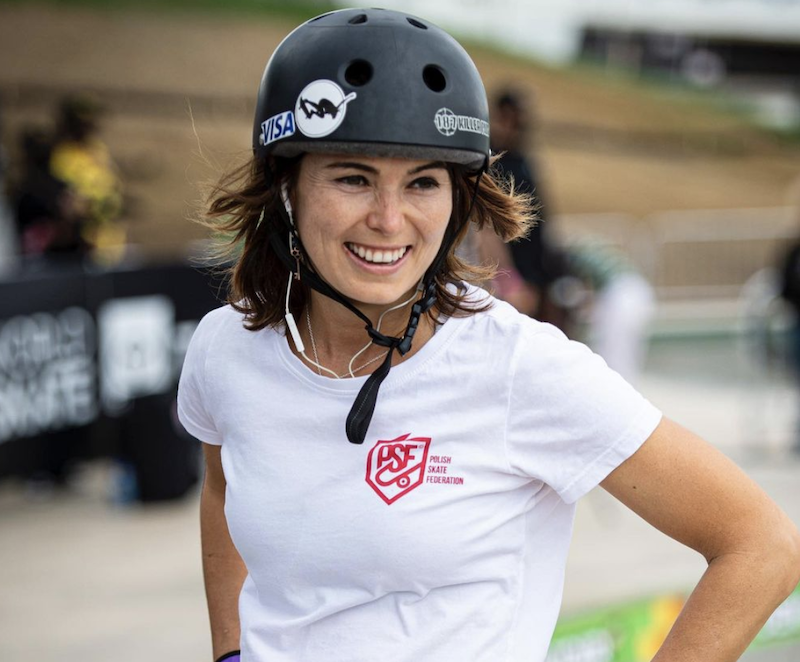 Piero Capannini
Amelia Brodka
Although she lives and trains in Vista, CA, Brodka is competing in Women's Park Skateboarding for Team Poland, her home country. She's competed at the professional level since 2007 while also finding time to advocate for female athletes, produce her film Underexposed: A Women's Skateboarding Documentary, and launch Exposure Skate, a nonprofit for women in the sport. She went vegan 10 years ago to improve her athletic performance. Brodka told VegNews, "Ever since I started skateboarding, I knew that I wanted to do it as much as possible for as long as possible and my choice to go vegan has allowed me to do that."
To fuel, Brodka relies on protein-packed, store-bought staples she can whip up in minutes. She'll eat a vegetable-filled JUST Egg omelette in the morning, toss together a trough-sized salad for lunch, and stir-fry a mound of vegetables to serve over cauliflower rice (also cooked with JUST Egg) for dinner. All that sounds nourishing and tasty, but her choice of dessert is a bit unorthodox. "I throw some frozen banana, broccoli, and vanilla protein powder into a food processor for delicious nice cream," Brodka explained. Well, there are about three grams of protein per 100 gram serving of broccoli, so we'll try anything once.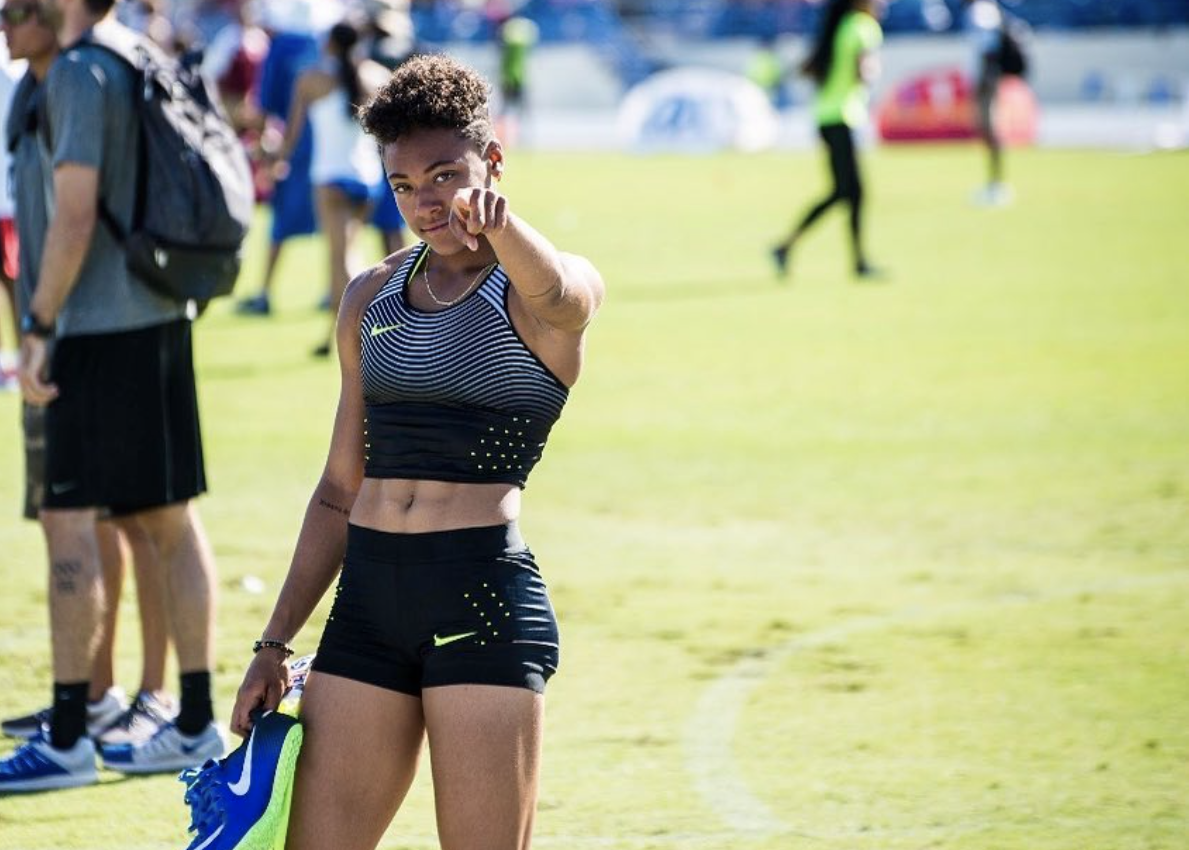 mistah_kidd
More Vegan Olympic Athletes
Papa and Brodka aren't the only vegan Olympians heading to Tokyo. Alex Morgan, Kaylin Whitney, Victoria Stambaugh, Vivian Kong, and a few others also have their sights set on the gold. There's a reason why so many athletes are going plant-based, and Brodka explained it perfectly: "I transitioned to a plant-based diet as a part of my effort to maximize my skate longevity, and it has made a world of difference in my overall wellness and ability to recover. I've definitely run into many skeptics who tried to talk me out of it but to me, the positive impacts on my health are undeniable!"
Watch all the vegan Olympians compete on NBC beginning July 23, 2021. For the Games' schedule and results, check it out here.
​​Tanya Flink is a Digital Editor at VegNews as well as a writer and runner living in Orange County, CA.