Last year, a vegan wedding guest in Australia uploaded a photo of their dinner to social media, and the response was outrage. "This is literally so rude to your guest," said one person regarding the image, which showed a pile of arugula leaves, a drizzle of balsamic, and three slices of watermelon on a plate. "This is straight up disrespectful," wrote another, reports 7 Life.
But for most people who follow a vegan diet, a disappointing event meal is no surprise. Just ask Lewis Hamilton, who recently attended a Chanel-hosted dinner at the Tribeca Film Festival. According to one Twitter post, there were no vegan options listed on Hamilton's menu, despite the fact that the Formula One champion has been vocal about his commitment to a plant-based lifestyle for many years now.
omg did he not eat? 😭 whoever made these menus sleep with one eye open bc when i find you… pic.twitter.com/YphAlyrTrj

— cess 🪐 semi-ia for exams (@VARMILT0N) June 13, 2023
"So disrespectful, if this was an event centered around him," responded one Twitter user. "He is a public person, everyone knows he is vegan. Also, as vegans, we tend to eat prior to an event, if we are not sure if there will be vegan options."
It's true: many people know to bring snacks, or eat a hearty meal before an event unless they know for certain there will be options for them, but a lack of inclusive catering also presents a much bigger problem than rumbling bellies. Experts all over the world are urging people to cut down on meat consumption for the sake of the climate crisis, and doing so could also save billions of animals, too, of course.
Here's more about why catering needs to change urgently (especially at climate crisis events, cough cough, COP27), but also, why Hollywood may actually be leading the charge towards a more sustainable events industry.
"As a vegan for [over six years], we always eat before we go out to events. I love Lewis for sticking true to his health and his values." - Twitter user
COP events and why catering needs to up its vegan game
For the last few years, the United Nations Climate Change Conference has come under fire for a lack of appropriate catering. The menu at 2021's COP26, for example, was mostly made up of meat, fish, and dairy. This, despite the fact that the United Nations has, on a number of occasions, called for a move towards plant-based diets for the sake of the planet.
Animal agriculture is responsible for around 14.5 percent of global emissions, plus it is a leading driver of deforestation and contributes to a multitude of other environmental problems, like wastage of resources, water pollution, and ocean dead zones.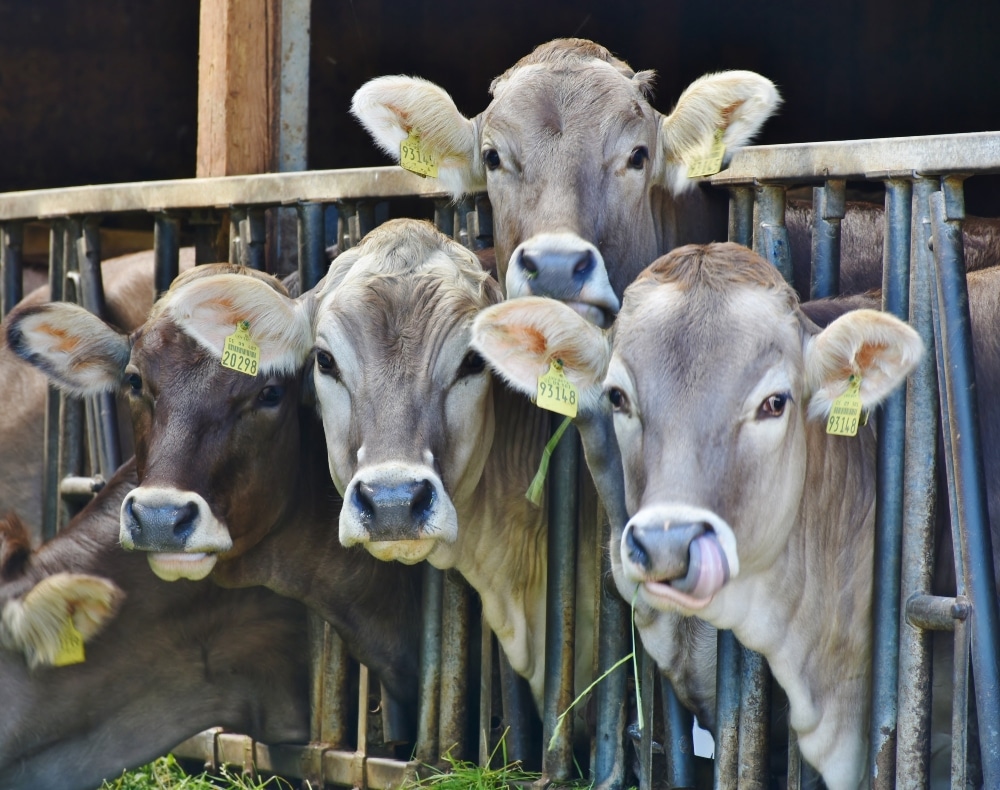 Pexels
That's why the decision to serve an abundance of animal products at a conference aimed at solving the climate crisis was baffling to many, including actor Alan Cummings. In collaboration with People for the Ethical Treatment of Animals, Cummings wrote to Alok Sharma, the president of COP26.
"Given that animal agriculture contributes to many of the serious environmental problems the planet is facing, I hope you'll agree that serving meat while trying to fight climate change is like serving beer at an Alcoholics Anonymous meeting." - Alan Cummings in a letter to Alok Sharma
A year later, at COP27 in November 2022, cultivated meat was on the menu, but the story was similar. While there were likely vegan options on offer, menus were dominated by animal products. "#COP27 serving beef, chicken, fish & dairy products, despite the #UN saying mitigating #climate change requires "substantial worldwide diet change, away from animal products," Tweeted PETA's vice president Shalin Gala at the time.
The United Nations is far from the only organization to call for a drop in meat consumption. In 2022, one study from the University of Bonn in Germany concluded that meat consumption must drop by 75 percent in rich countries to reduce pressure on the planet.
In Hollywood, vegan-friendly events are becoming the norm
When even the world's most powerful intergovernmental organization struggles to cater a plant-forward event, it leaves little hope for the rest of us, who are simply hoping to attend a wedding and receive more choices than lettuce and watermelon.
But there may be some hope, and it's shining out from the bright lights of Hollywood. In March 2023, the annual Governors Ball, which takes place after the Oscars every year, provided no less than 22 vegan options for its star-studded guest list.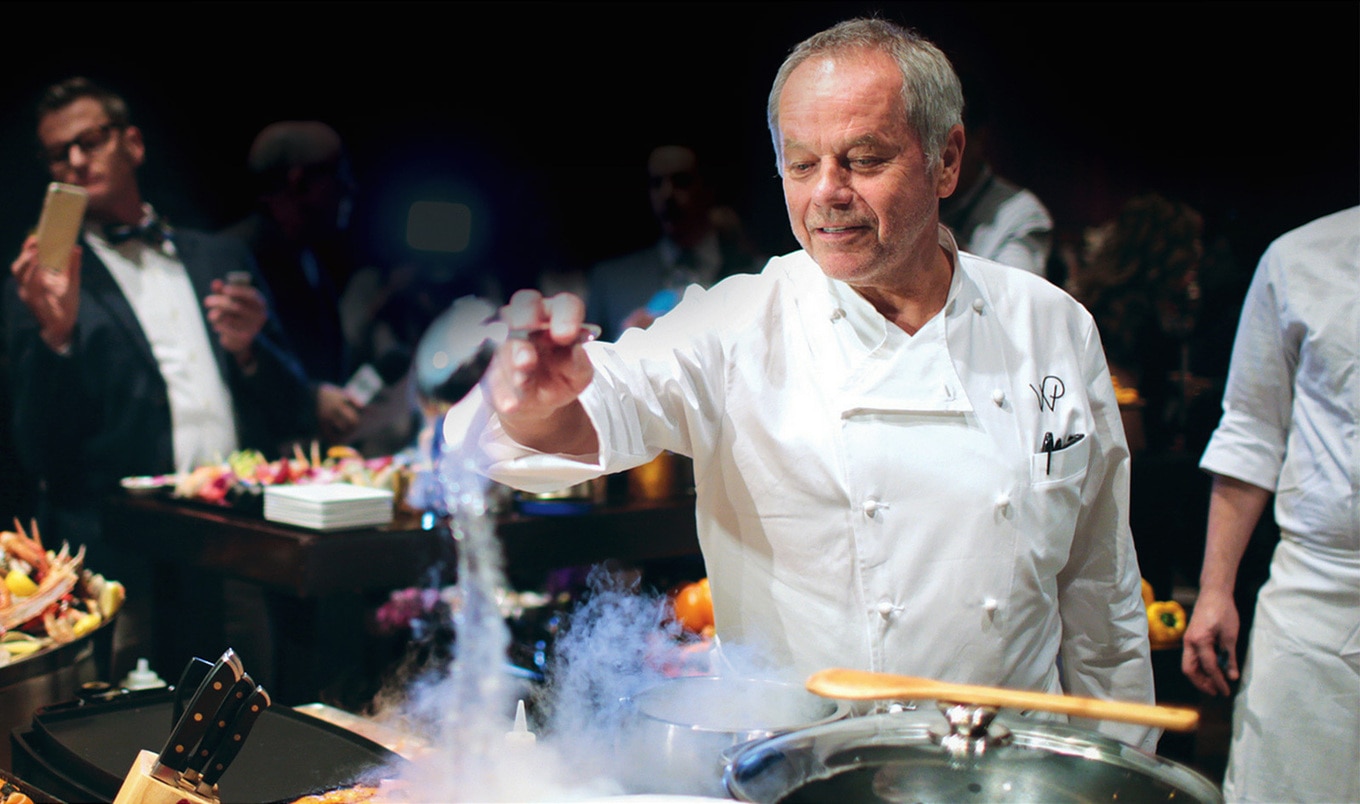 Wolfgang Puck
And in January 2023, at the 80th annual Golden Globes ceremony, all guests were treated to a vegan first course, while the entrée choices included one fish option and one vegan. It wasn't quite the plant-based feast that was served up in 2020, but it was meat-free and did ensure that no one went hungry, regardless of dietary choices. Plus, the environment was a priority. "We are using a variety of ingredients that are in season, highly sustainable, and delicious," noted Matthew Morgan, the executive chef at The Beverly Hilton, which catered the event.
But away from the glitz and glamour of central Los Angeles, it is possible for vegan-friendly events to become the norm. And it's essential, too. Emissions are still rising and extreme weather events are becoming more and more common.
By making plant-based food more accessible, we can help to bring about change. In 2018, the biggest-ever food production study, conducted at the University of Oxford, concluded that going vegan was the single-biggest action a person could take to reduce their impact on the planet.
For guidance on catering vegan weddings, we recommend taking a look at our Vegan Weddings website, which is filled with food ideas, budget tips, and much more. For other celebrations, you can also follow our party guides, like this one, which lists 11 vegan party snacks for your next get-together.
For more on vegan catering, read: