Chocolate peppermint, pumpkin spice, apple cider … We're all about those seasonal flavors! And luckily, with more vegan products hitting the shelves than ever before, we have plenty of options to choose from. Save this list for your next grocery haul (or order online!) and stock up on all these seasonal delights.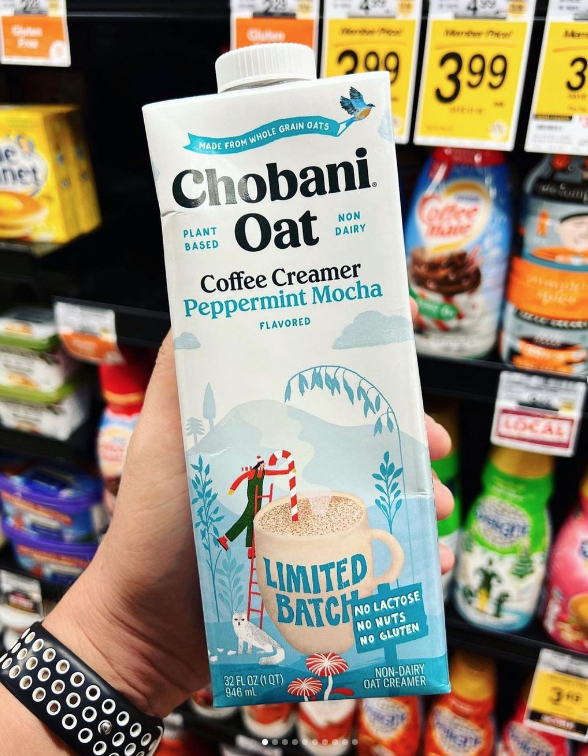 @bigboxvegan
1 Chobani Peppermint Mocha Coffee Creamer
Chobani is upping its dairy-free game this year with some extra special holiday additions. This peppermint mocha creamer is going in our coffee all season long.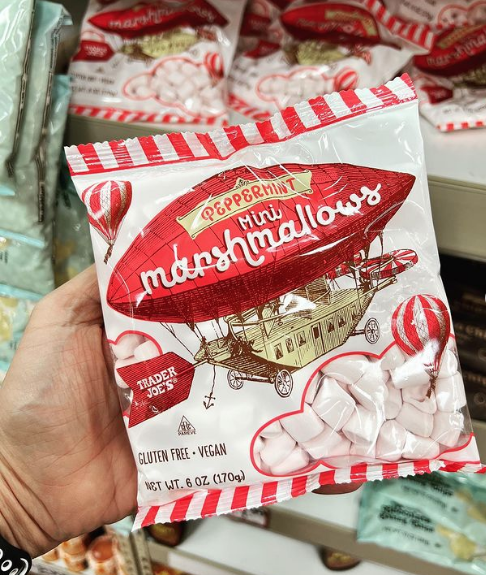 @bigboxvegan
2 Trader Joe's Peppermint Mini Marshmallows
We'll be using these pillowy, gelatin-free bites to top our hot chocolates, stir into cookie dough, add to sundaes, and toss onto piles of fluffy pancakes.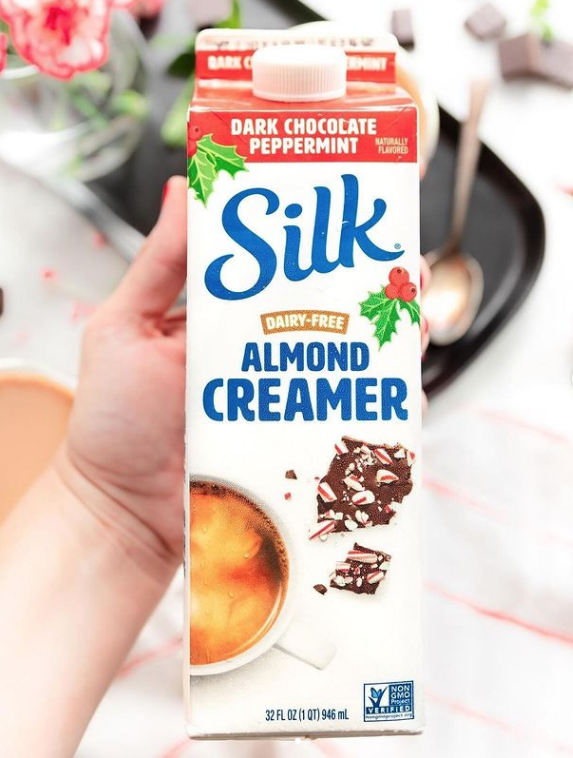 Silk
3 Silk Dark Chocolate Peppermint Almond Creamer
Not many things get us as excited about winter as peppermint mocha season. This almon-based creamer captures all the decadent, sweet flavors of our favorite seasonal beverage in our morning cup of coffee.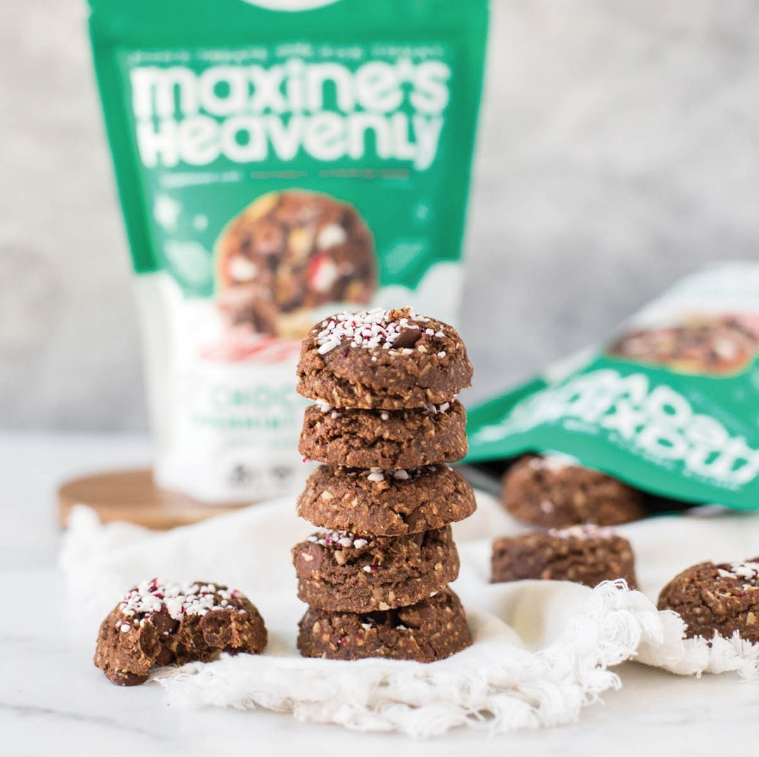 Maxine's Heavenly
4 Maxine's Heavenly Chocolate Peppermint and Gingerbread Cookies
These soft, chewy, and gluten-free cookies are irresistible (try to eat just one—it's impossible)! The chocolate-peppermint flavor is studded with chocolate chips and soft candy cane pieces while the gingerbread is lightly spiced and sweetened with dates.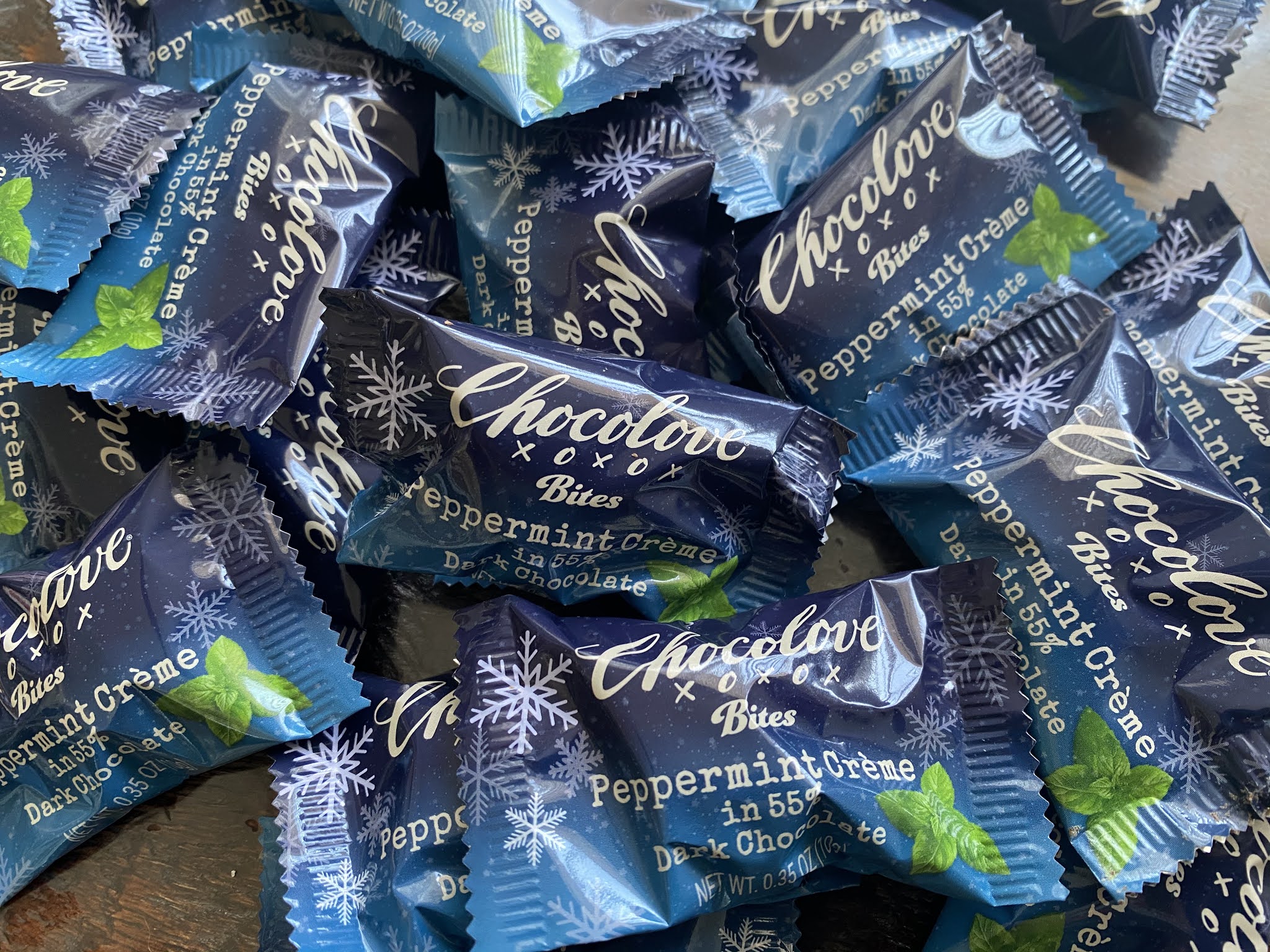 Chocolove
5 Chocolove Peppermint Creme Bites
Each of these chocolate-coated treats is shaped like a mini Christmas tree and filled with peppermint-infused cream filling. Holy yum! Be sure to stock up for a great stocking stuffer.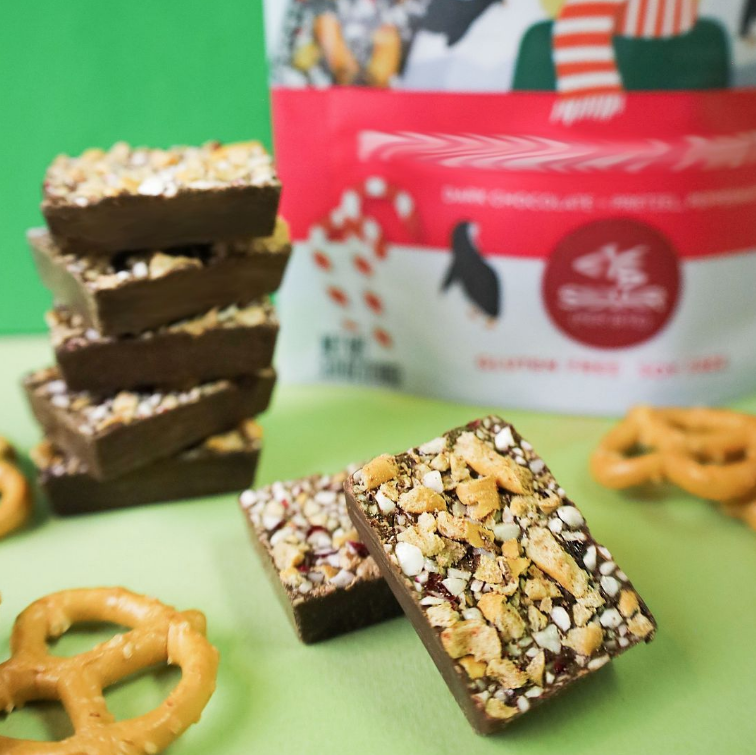 Jojo's Chocolate
6 Jojo's Chocolate Peppermint Pretzel Bark
These salty, sweet, chocolaty, minty vegan bites make for a tasty holiday movie night munch.
Rule Breaker
7 Rule Breaker's Mint Chocolate Brownie Bites
This new flavor from allergen-friendly sweets company Rule Breaker's has us head over heels. You'd never guess these chocolaty bites were made with chickpeas!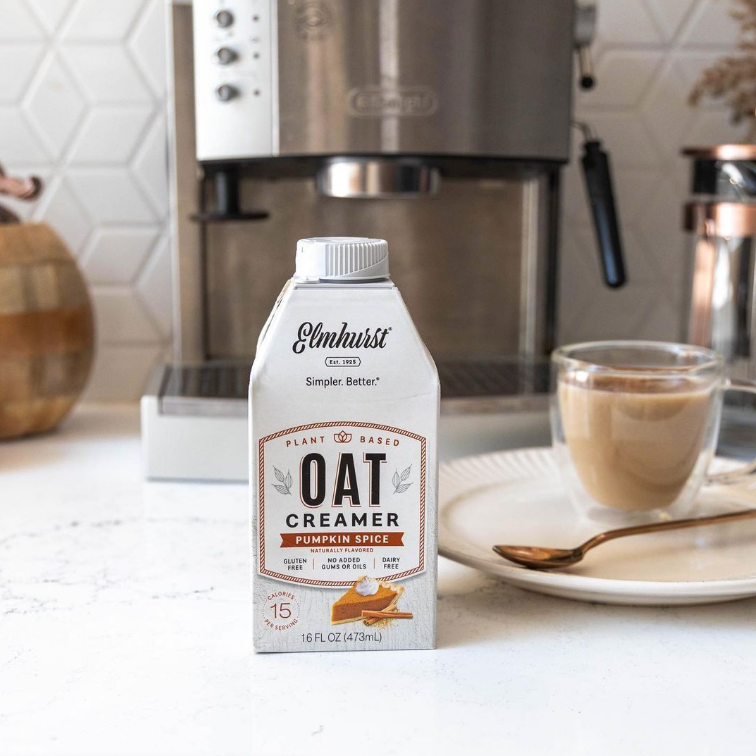 Elmhurst
8 Elmhurst's Pumpkin Spice Oat Creamer
Even our cups of coffee are getting a seasonal makeover. But we're switching it up and going for a delicate, cinnamon-laced pumpkin spice flavor. It tastes like a peaceful fall walk on a quiet morning.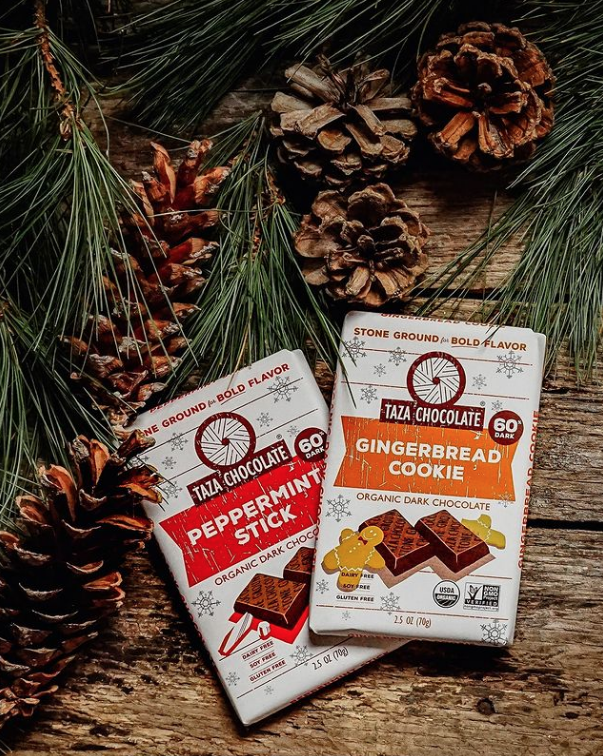 Taza Chocolate
9 Taza Chocolate Peppermint Stick and Gingerbread Cookie Chocolate Bars
Peppermint candy plus dark chocolate? Gingerbread spices plus dark chocolate? Count us in! These bars not only make for an amazing gift, but will help you get in the holiday spirit even in the cold months.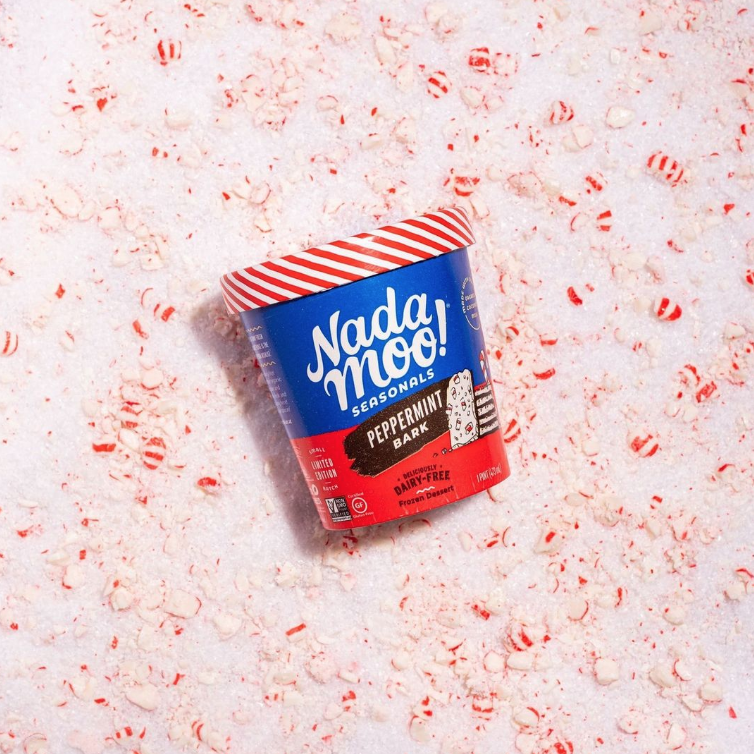 NadaMoo
10 NadaMoo's Peppermint Bark Ice Cream
Even when it's chilly outside, you'll still find us bundled up eating ice cream. Especially when it's coconut-based, peppermint bark-flavored, and swirled with decadent fudge.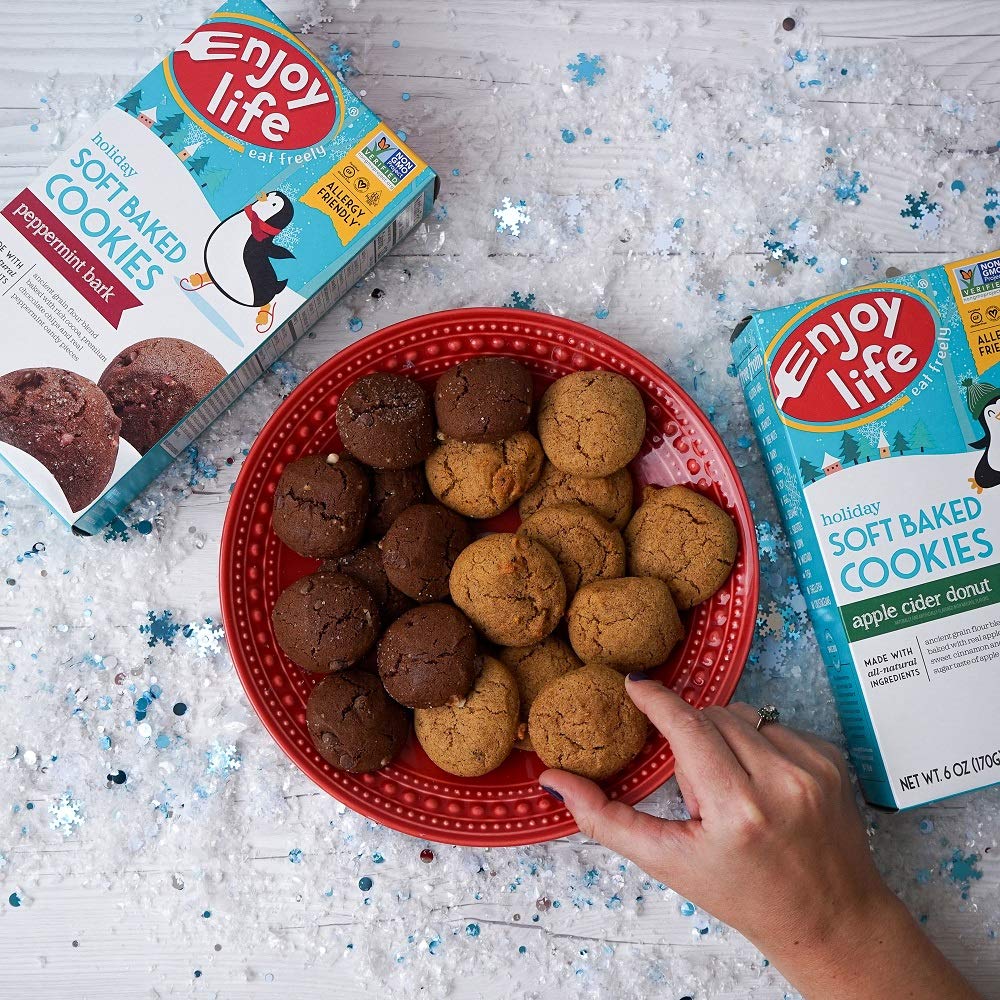 Enjoy Life
11 Enjoy Life's Soft Baked Peppermint Bark and Apple Cider Donut Cookies
These super chewy, allergen-friendly, gluten-free cookies will be a hit with kids and adults alike. Pair with a mug of dairy-free hot cocoa or a warming cup of mulled cider for a cozy, cold weather bite.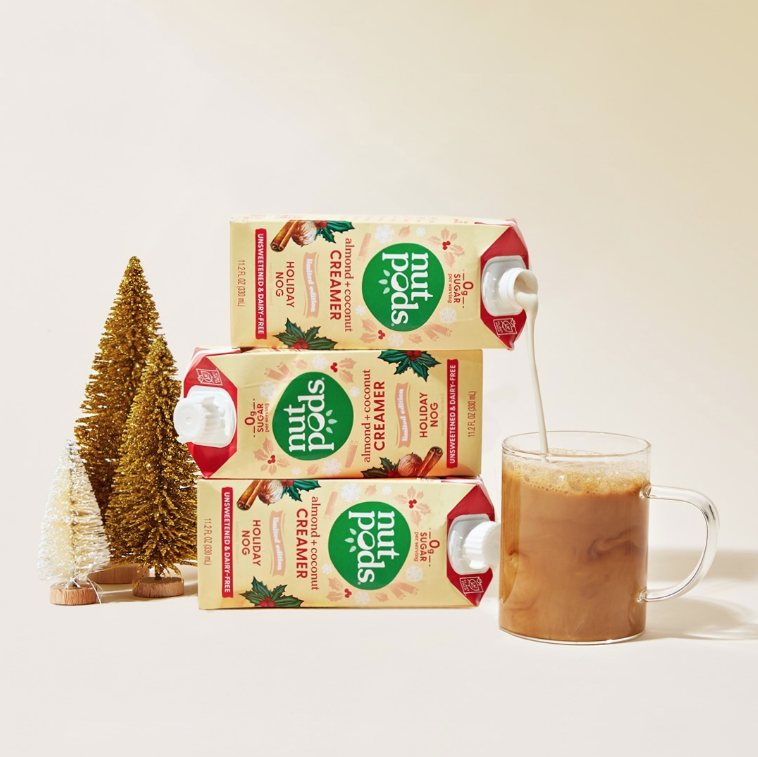 Nutpods
12 Nutpods' Holiday Nog Almond + Coconut Creamer
When we want a little holiday hit in our morning coffee, we're reaching for this perfectly wintery, sugar-free, almond- and coconut-based creamer.
Califia Farms
13 Califia Farms' Seasonal Coffee Drinks and Creamers
This non-dairy brand always gives us a full array of seasonal flavors to choose from and we love them for it. Whether it's ready made peppermint mochas, nog, dark chocolate truffle creamers, or almond and coconut cream peppermint creamers; we'll be stocking up on all of these throughout the cold months.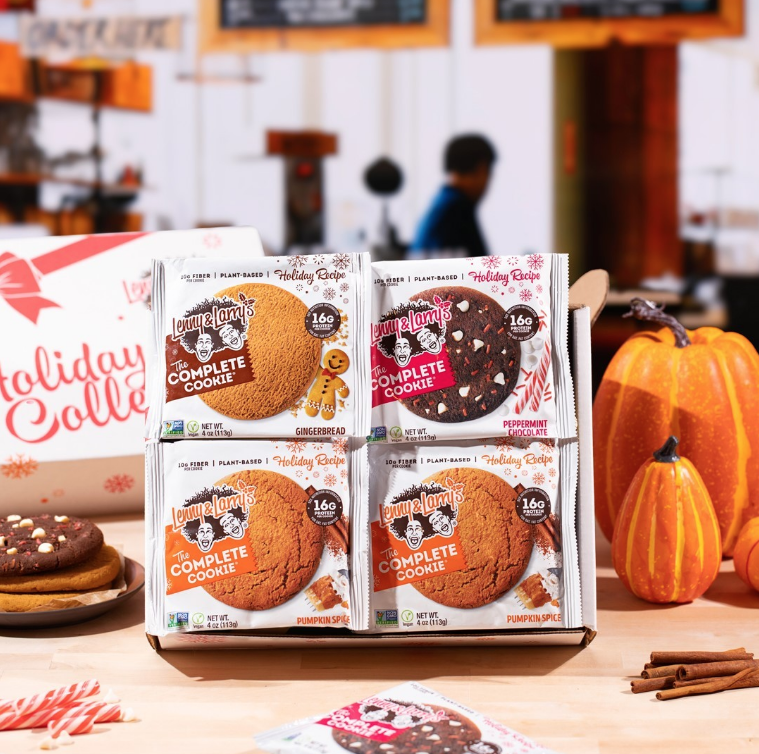 Lenny & Larry's
14 Lenny & Larry's Holiday Cookies
Choose between Pumpkin Spice, Gingerbread, and Peppermint Chocolate in these protein-packed cookies. Even better? You can find them on-the-go at most 7-11's.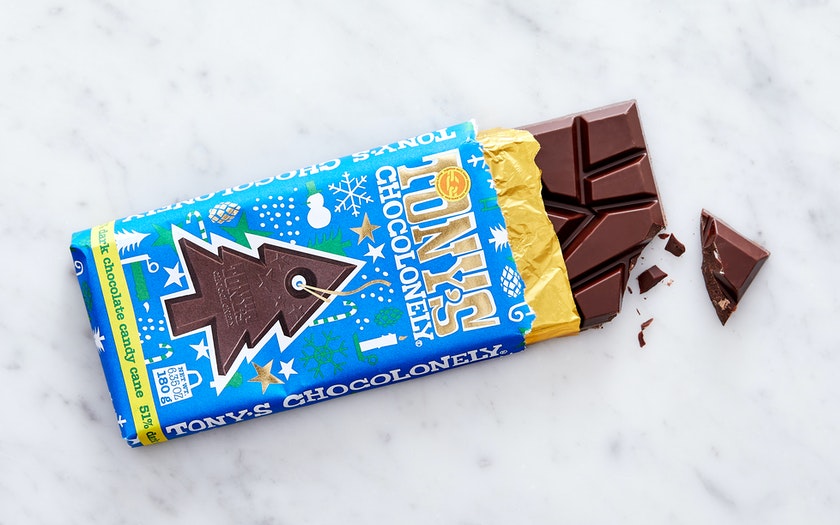 Tony's Chocolonely
15 Tony's Chocolonely Candy Cane Dark Chocolate Bar
This huge bar of 51-percent, fair-trade vegan dark chocolate is studded with candy cane pieces. Chop it and add to cookie dough or brownie batter for a seasonal twist.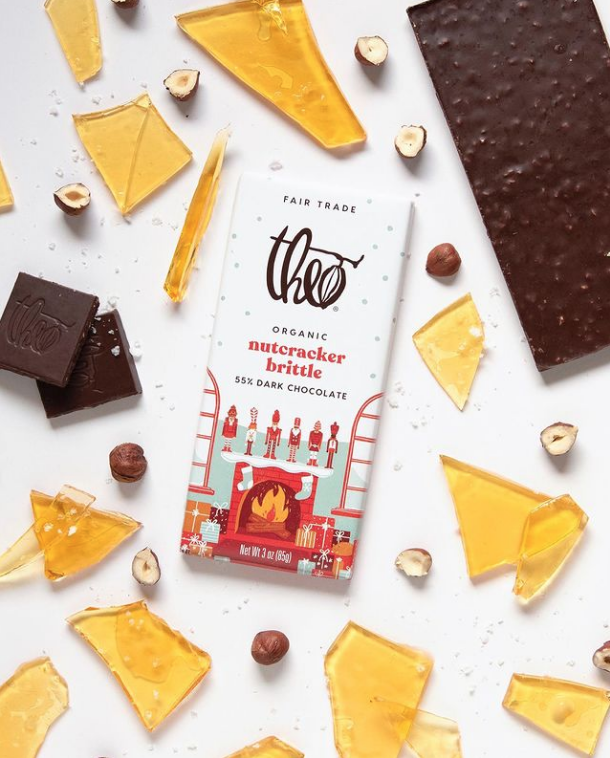 Theo Chocolate
16 Theo Chocolate's Nutcracker Brittle
Hazelnuts and sweet brittle pieces stud sweet 55-percent dark chocolate for a crunchy, salty, sweet bar that leaves us dreaming of sugar plum fairies and dancing mice.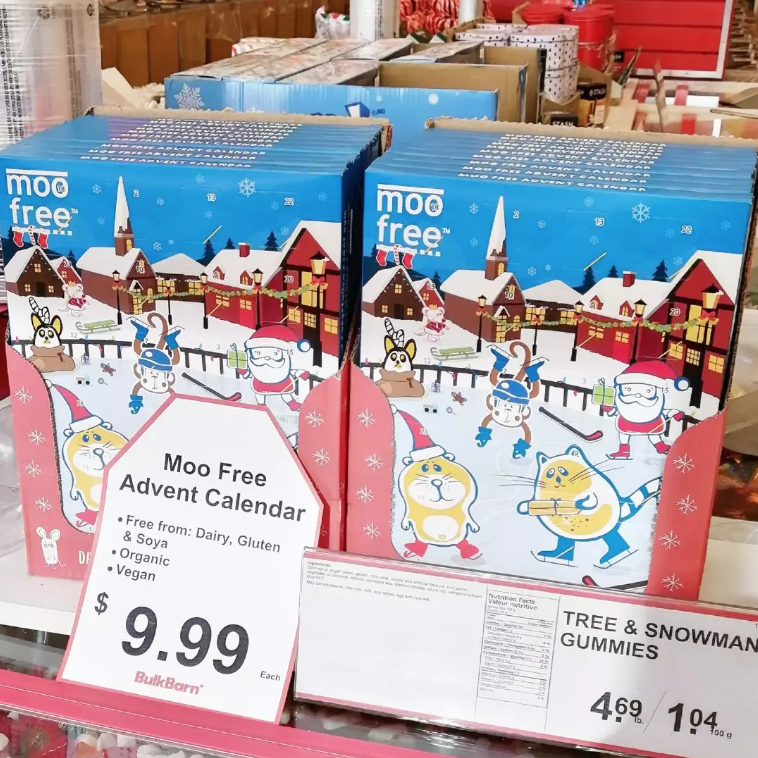 @glutenfreedoll
17 Moo Free's Chocolate Advent Calendar
No need to miss out on the tradition of an advent calendar! Snag one of these chocolate-themed versions from Vegan Essentials and try to resist not eating them all in one go.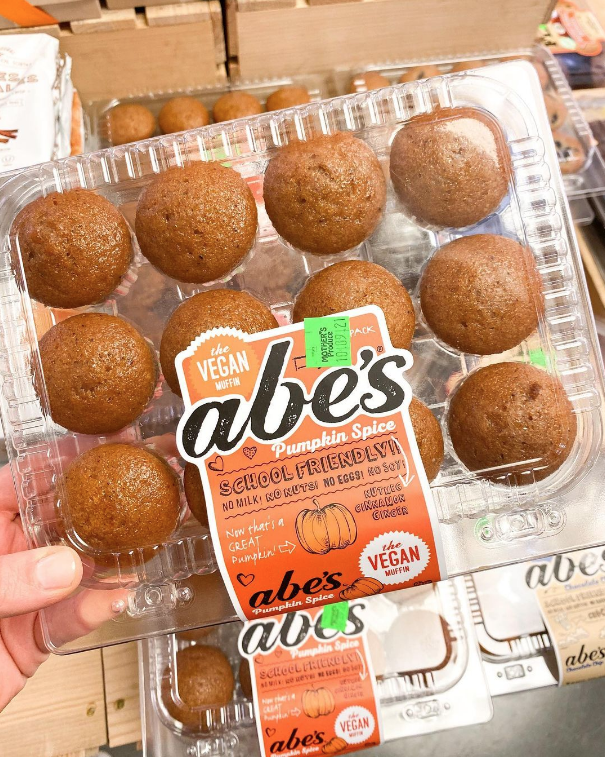 18 Abe's Pumpkin Spice and Apple Cider Mini Muffins
These soft, lightly sweet mini muffins are our absolute weakness at the grocery store. Grab a pack of these for a quick morning snack or a grab-and-go kid-friendly treat for this busy season.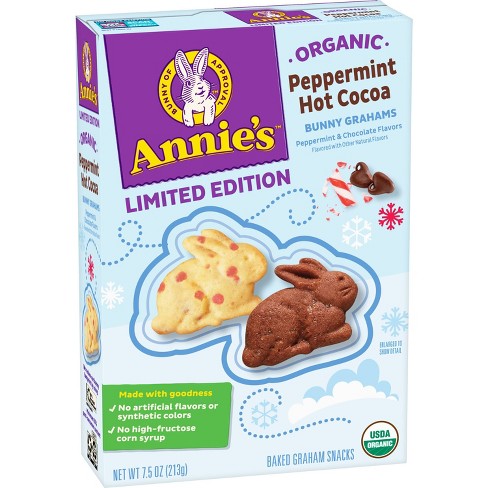 Annie's Homegrown
19 Annie's Homegrown Peppermint Hot Cocoa Bunny Grahams
These bunny-shaped, honey-free grahams are ready for the holidays. Add these peppermint and chocolate-flavored grahams to your holiday baking for an infusion of seasonal goodness.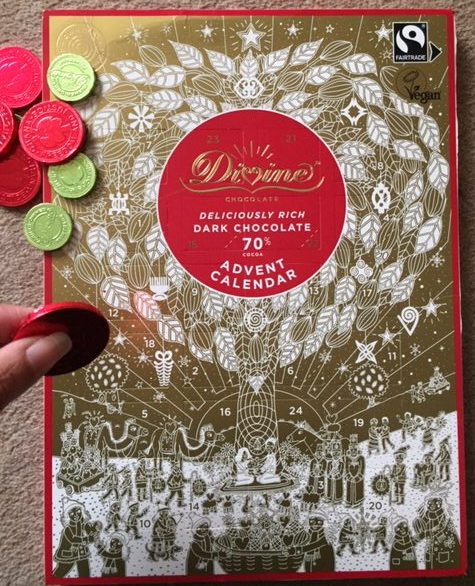 Veggie Vision
20 Divine Chocolate's Dark Chocolate Advent Calendars
Don't worry about missing out on advent calendars! There's a dark chocolate advent calendar for you from the chocolatiers at Divine. Give yourself a little chocolate bite at the end of each day and a pat on the back for making it through 2020.
For more vegan holiday products, read:
10 Totally Veganized Starbucks Holiday Drinks
11 Vegan Holiday Roasts
The Vegan Guide to the Best Holiday Products at Trader Joe's