Over the decades, tofu has gained a reputation in Western society for being bland and boring. As pointed out by Food & Wine in 2021, after its boom in popularity with American hippies in the 1970s, it evolved into a punchline. It became the butt of the joke, something the average Joe wouldn't actually choose to eat. But in recent years, the soft white block of condensed soy milk has started to get the appreciation it deserves.
It makes sense. Tofu is, after all, an incredibly versatile source of plant-based protein. Marinade it with char siu sauce and it becomes plant-based pork. Mash it up and sprinkle in some kala namak salt and you have vegan scrambled egg. And, as Field Roast found out a few years ago, if you take a fermented tofu called chao and combine it with coconut oil, the result is a rich and creamy vegan cheese product that rivals dairy in flavor and texture. Here's more about the plant-based brand's popular Chao Cheese range, but first: what is chao, exactly? And where did it come from?
What is chao?
Chao is the Vietnamese name for fermented tofu. It's a popular street food in the country, and according to Slow Travel Huế, it has a strong, sweet flavor and a soft and fatty texture. "It is often considered as Asian cheese," the Vietnamese sustainable travel blog notes. "As it has a mold skin like Roquefort or Camembert."
Fermented tofu isn't just eaten in Vietnam. According to the Soy Info Center, the first documented reference of people eating the food dates back to early 1600s China. But it also appears in Japanese records, and after a time, it is mentioned in the West too. In the late 1880s, the French started to call fermented tofu "fromage de soja," which translates directly to soy cheese.
What is chao cheese?
In 2015, Field Roast decided to enter the vegan cheese market with a new product called Chao Slices. The Seattle-based plant-based meat brand created the product by combining Vietnamese techniques for fermented tofu with its own coconut-based cheese.
"Chao cheese is a continuation of our fascination with combining traditional Asian and European foods to create new culinary fusions that are real, instead of fake," Chef David Lee, who co-founded Field Roast after taking inspiration from China's traditional soy-based vegetarian meats, said. The brand noted that the new sector of its brand, called Chao Creamery, would not try to "mimic traditional dairy cheese flavors" but instead, it would innovate new options to "celebrate the brilliance of the plant-based kingdom."
Eight years later, Field Roast is still releasing new Chao Cheese products. In 2020, it added new block and shred options. And in 2022, Cantina-Style Plant-Based Queso hit the shelves. If you want to put the brand's Chao Creamery products to the taste test yourself, here's more about everything in the range right now.
Field Roast's Chao cheese products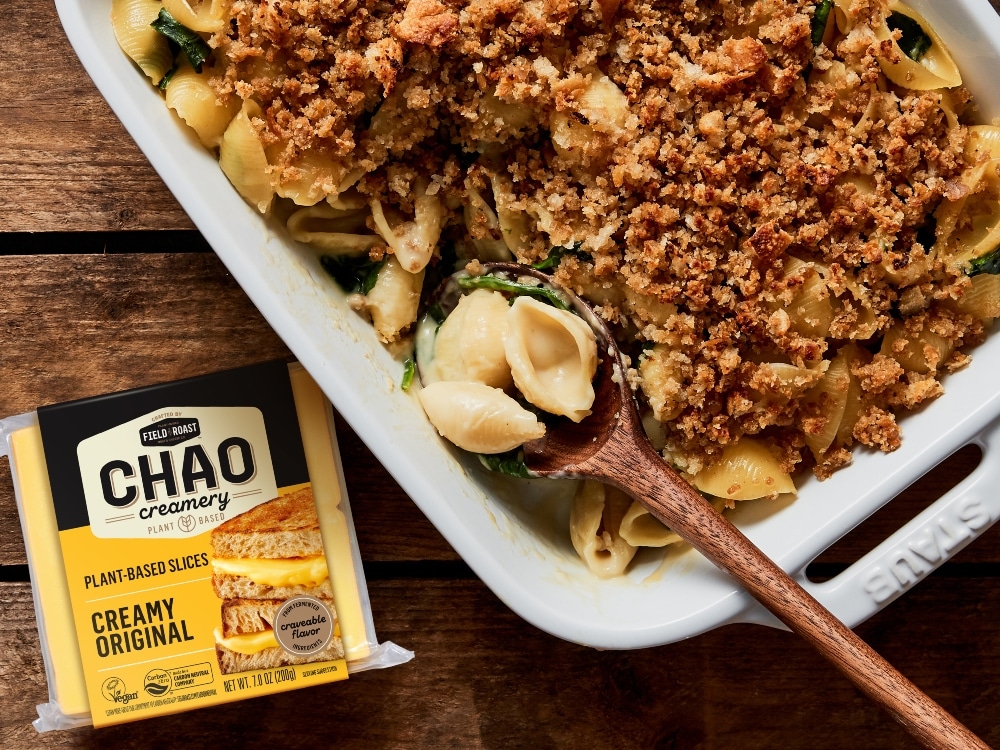 Field Roast
1 Slices
The very first products to come out of Field Roast's Chao Creamery range were its Chao Slices. Designed to be paired with the brand's vegan meat deli slices, the original flavors included Creamy Original, Tomato Cayenne, and Coconut Herb. Today, the Chao Slices offering is pretty similar, only instead of Coconut Herb you can find Smoked Original and Spicy Original on the shelves. As you may have guessed from the name, the latter has a little bit more of a kick than the other flavors, thanks to the addition of jalapeño peppers.
Check it out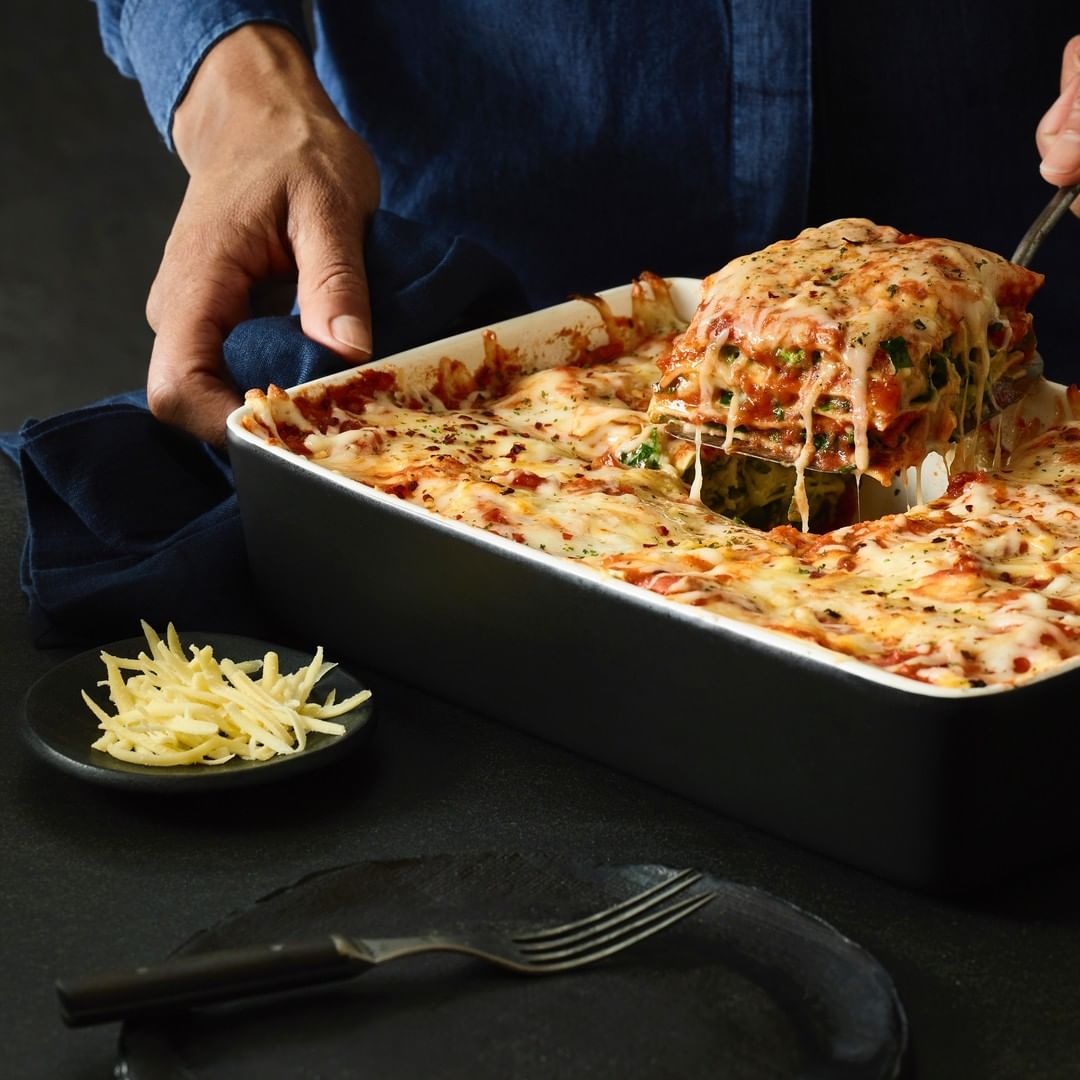 Field Roast/Instagram
2 Shreds
As mentioned above, in 2020, Field Roast decided to capitalize further on the success of its Chao Slices by offering new formats of its signature cheese, one of which was Shreds. Ideal for dishes like pastas, fajitas, and cheesy mashed potatoes, currently there are two flavors of Chao Shreds on offer: Creamy Original and Mexican Style Blend.
Check it out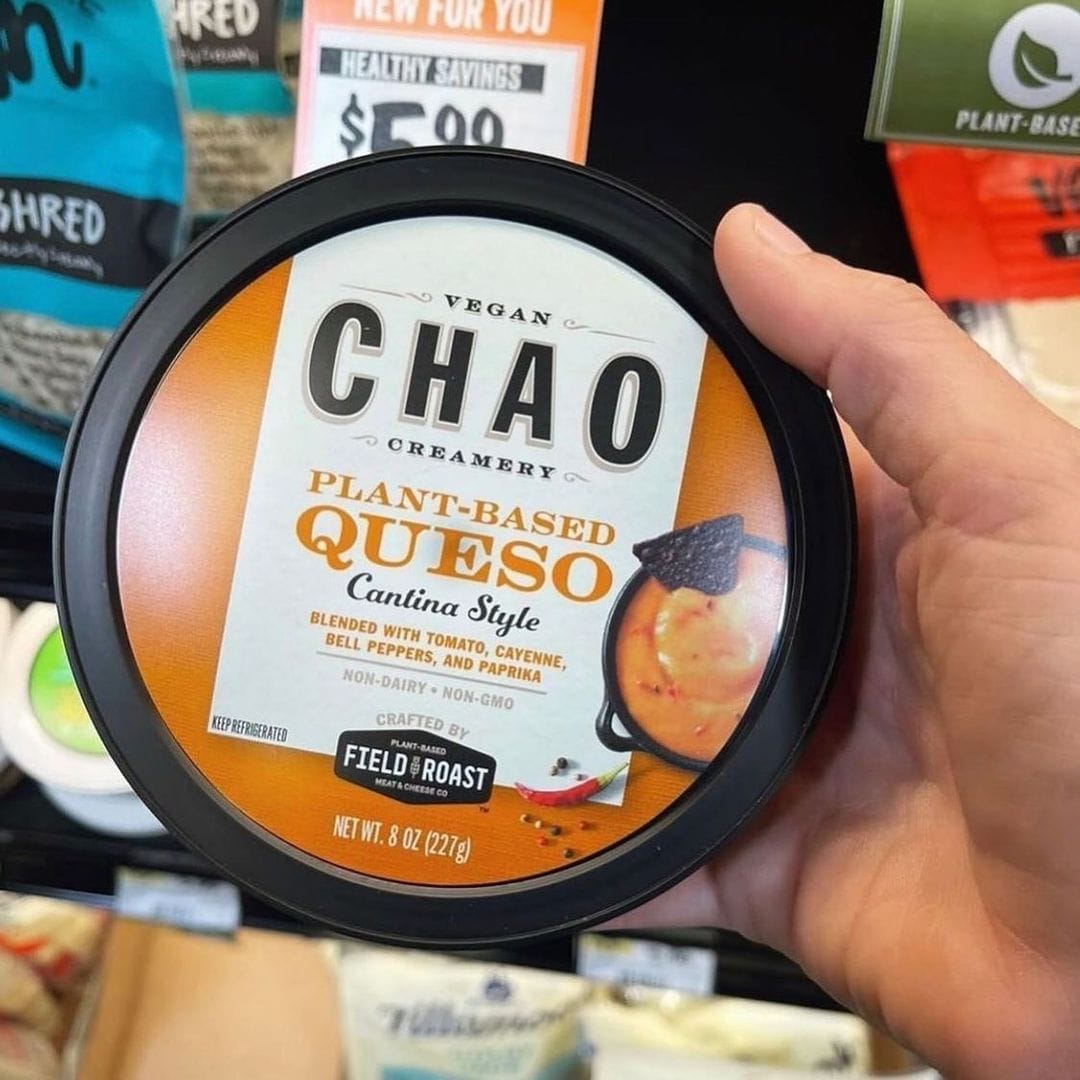 @hold_the_olives/Instagram
3 Dips
Field Roast prides itself on the unique and innovative flavors of its Chao Creamery range. However, with its creamy, flavorful Chao Queso dip, it really wanted to impress queso-lovers the world over with a product that closely mimics the dairy-based original. "Unlike other plant-based queso products, Chao Creamery Queso is uniquely designed to deliver a creamy, smooth, cheesy flavor experience that mimics traditional queso, solving the consumer need for a dairy-free, authentic queso without compromise," the brand's Chief R&D and Food Technology Officer Jitendra Sagili said back in 2020.
Check it out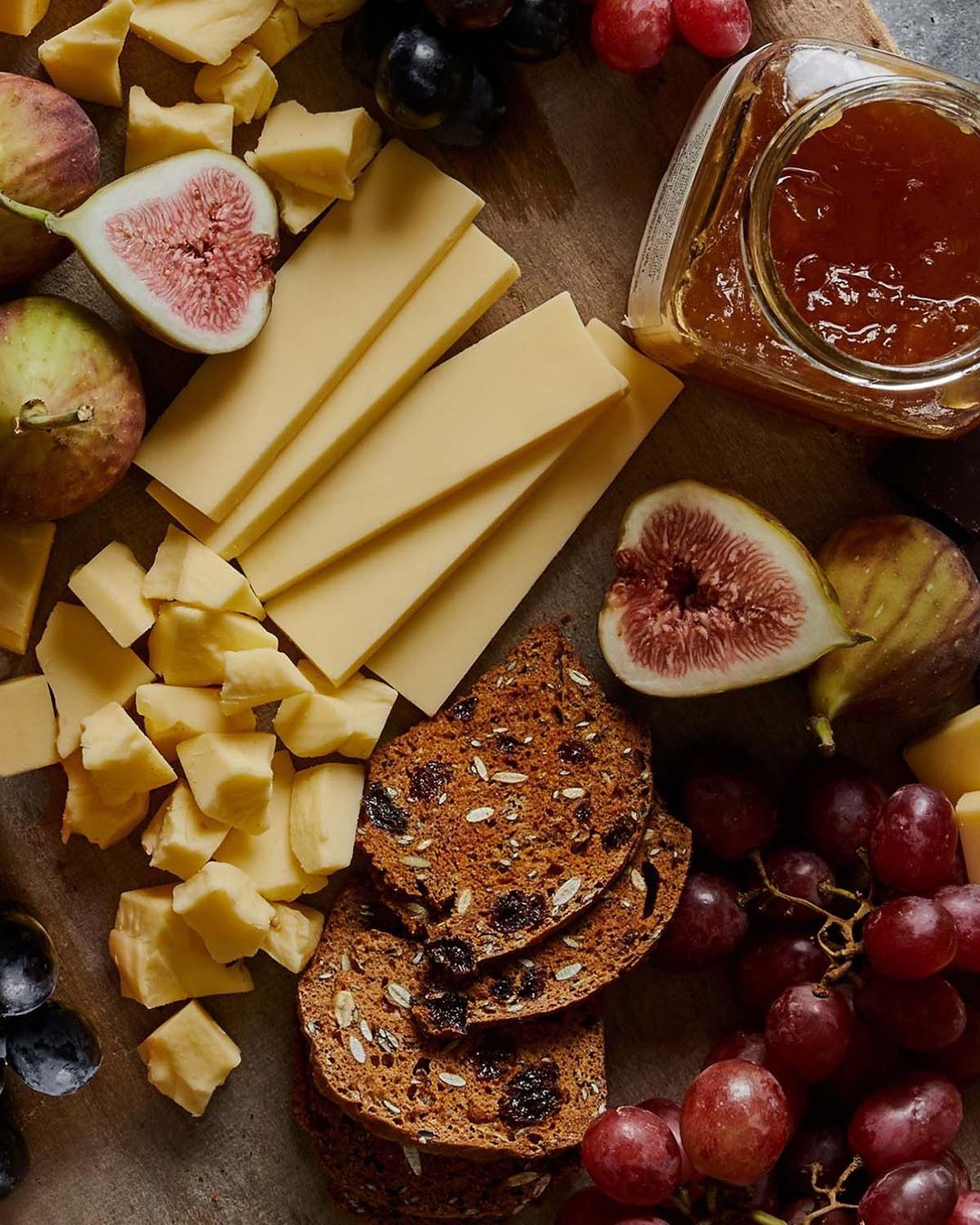 Field Roast/Instagram
4 Blocks
If you prefer to keep a grate-able block of cheese on hand in the fridge, then Field Roast has you covered there, too. The brand has just one flavor of Chao Block: the classic Creamy Original. "Go ahead and cube it, shred it, or slice it and melt it onto your favorite Field Roast grain meat, toss it into a salad, or just take a big bite and enjoy," the brand notes.
Check it out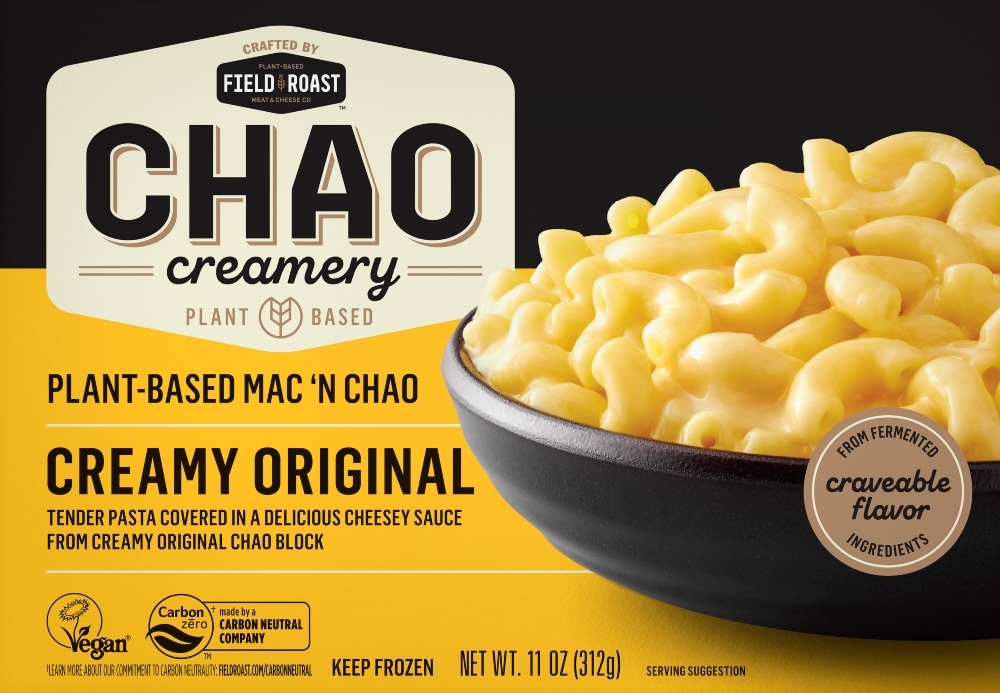 Field Roast
5 Macaroni and cheese
When we want something indulgent and comforting, there is always one dish that comes to mind: mac and cheese. If you want all the flavor but none of the prep work, then Chao Creamery has created two boxed versions of the much-loved pasta, aptly called Mac 'n Chao. The first is the classic and delicious Creamy Original, while the second is the slightly spicier Chili.
Check it out
For more on vegan cheese, read:
Here at VegNews, we live and breathe the vegan lifestyle, and only recommend products we feel make our lives amazing. Occasionally, articles may include shopping links where we might earn a small commission. In no way does this effect the editorial integrity of VegNews.