In ancient Rome, hazelnuts were a symbol of happiness. And in Celtic tribes, they were a symbol of wisdom and knowledge. Native Americans used them for practical purposes, including medicine and fuel, and they were also eaten across prehistoric China, notes Nut Geeks, a website devoted to nut facts. The bottom line is, for thousands of years, hazelnuts have been loved, eaten, and used by humans. And today is no different. Grocery store shelves are packed with everything from hazelnut ice cream to hazelnut coffee to hazelnut chocolate spread. And now, hazelnut milk is becoming popular, too.
The plant-based milk market has been growing for some time, and while hazelnut milk is currently a relatively small part of the industry, that could be about to change. In fact, research suggests that the hazelnut milk sector is on a growth trajectory, and is set to expand at a compound annual growth rate of nearly 14 percent. "The surge in popularity of vegan plant-based diets and increasing health awareness are propelling this market expansion," notes market research platform Research and Markets.
But what actually is hazelnut milk? What are its nutritional benefits? And what are the best brands to try? Let's dive in.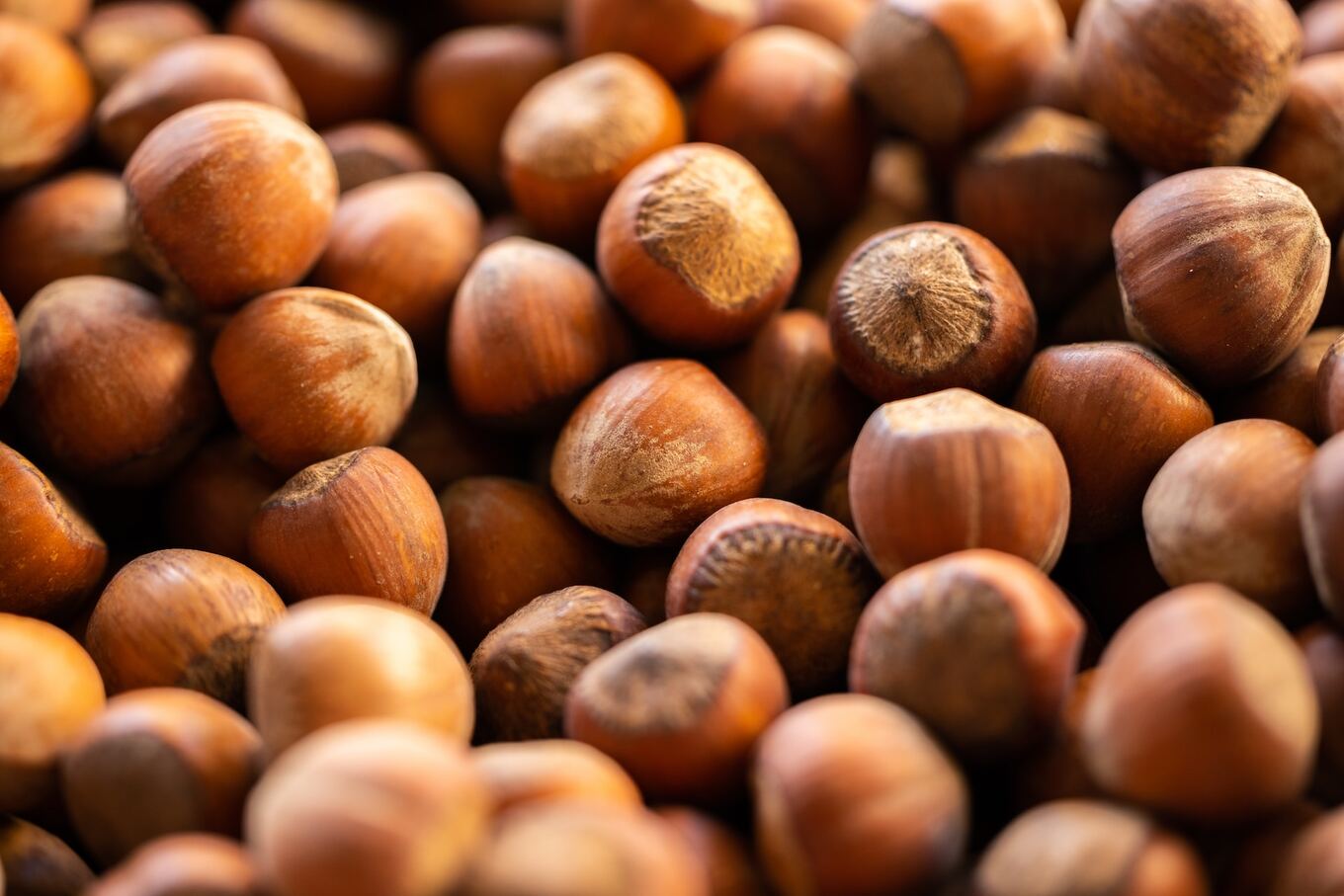 Pexels
What is hazelnut milk?
As you have likely already guessed, hazelnut milk is milk made from hazelnuts. It's usually made by soaking hazelnuts, before blending them together with vanilla extract and cold water until they reach that deliciously creamy, milky consistency. For that reason, it's relatively simple to make your own hazelnut milk from home, especially if you have a high-powered blender (like a Vitamix, for example).
Is hazelnut milk nutritious?
The nutritional value of hazelnut milk depends on the type you buy (you can find sweetened, flavored, and unsweetened varieties, for example). But in general, it's a pretty healthy choice. This is because hazelnuts are a good source of antioxidants, as well as vitamin E, B vitamins, protein, calcium, and healthy fats.
Is hazelnut milk good for the environment?
While all plant-based milks are better for the environment than dairy, not all are created equal in terms of impact. But, if you're interested in trying out hazelnut milk, you'll be pleased to know this is one of the best milks for the planet.
For one, hazelnuts grow on trees, which, of course, help to sequester carbon dioxide from the atmosphere. But they also have other benefits. They are a robust crop, and they don't need much to survive. They can thrive without pesticides, for example, and survive in tough soil with little rain. Plus, they don't need to rely on pollinators like bees, because they are pollinated by the wind.
That said, they are threatened by the climate crisis because most of them are grown in Turkey, where temperatures are rising and severe storms are becoming for frequent. But according to the World Wildlife Fund, it's not all doom and gloom.
"There's hope ahead for hazelnuts," notes the nonprofit. "Along the US East Coast, where conditions are ripe for growing the crop, scientists are experimenting with new hybrid trees resistant to Eastern filbert blight, a fungus that has long hampered hazelnut cultivation in the US."
The best hazelnut milk brands
Overall, hazelnut milk is a nutritious, environmentally friendly plant-based milk choice. It's also deliciously creamy, nutty, and perfect in coffee. If you want to sample it for yourself, here are some of the best brands to try.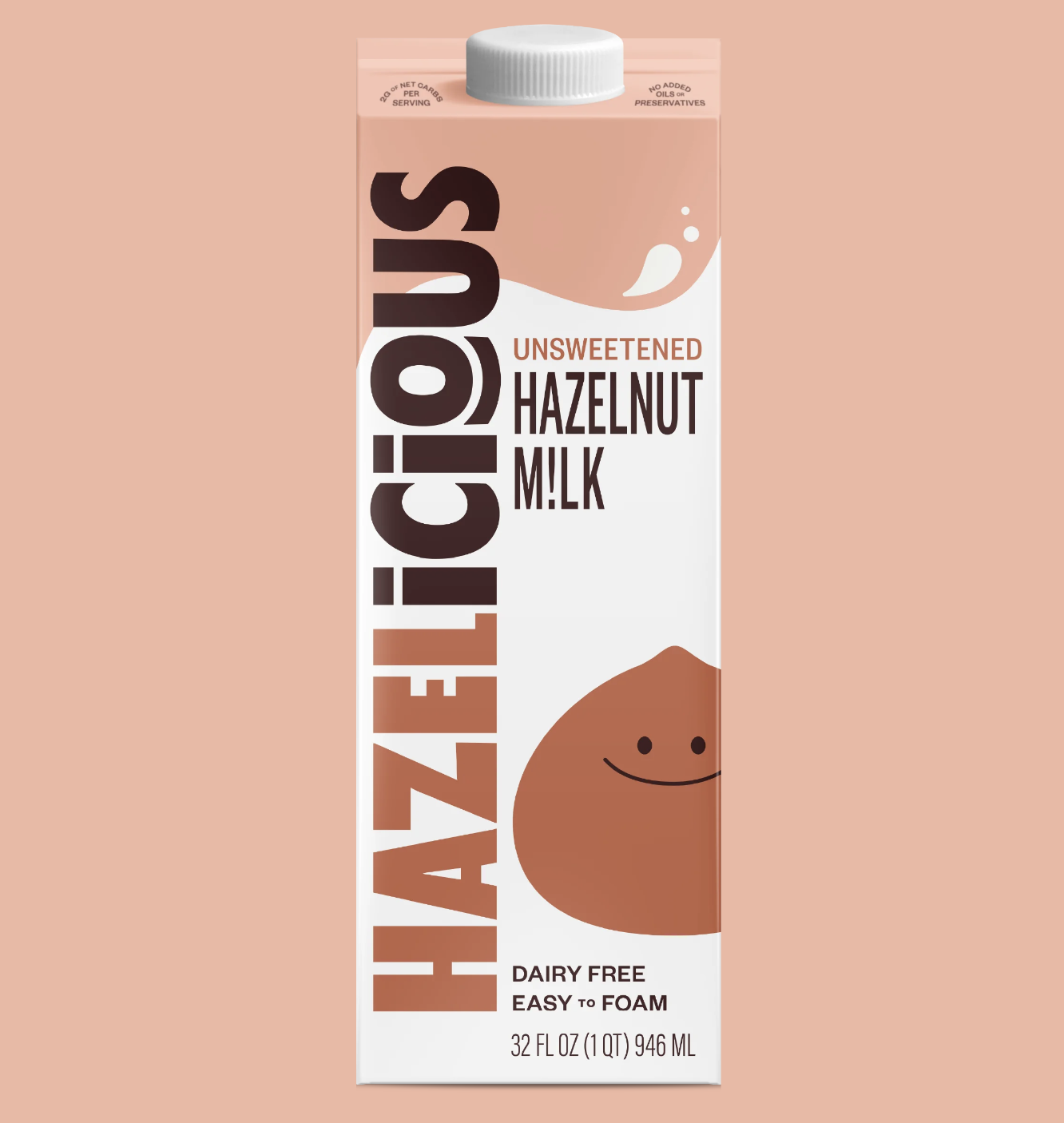 Hazelicious
1 Hazelicious
Hazelnuts have been a big deal in Levent Tuysuzoglu's family for generations, so it makes sense that he now owns his own brand dedicated to the delicious tree nut. All of Hazelicious' top-quality hazelnuts are sourced from the family farm on Turkey's Black Sea Coast, and then they're used to make three different types of butter, and two different types of creamy, tasty milk: Unsweetened and Lightly Sweetened.
Get it here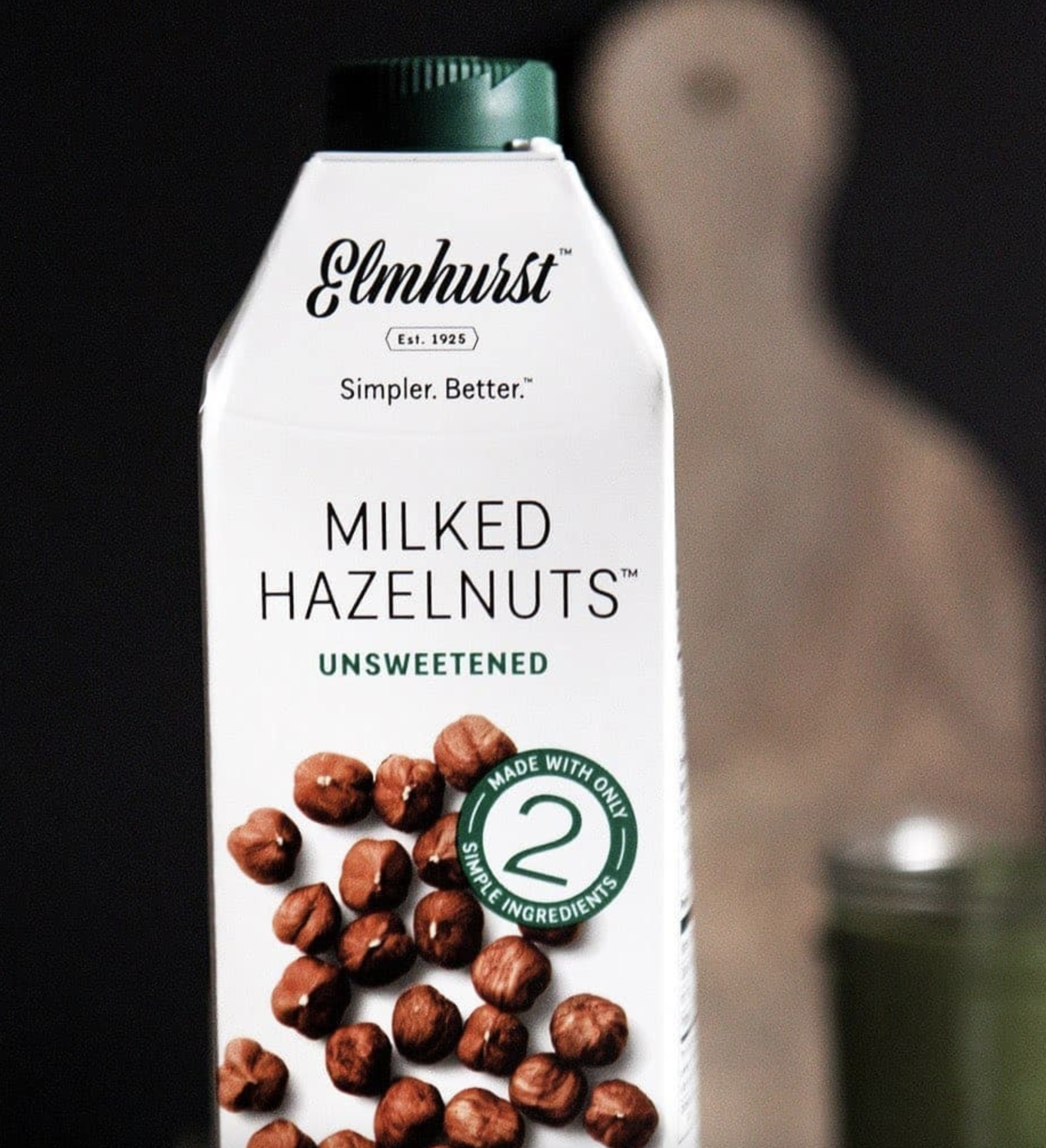 Elmhurst
2 Elmhurst
Elmhurst has been in the milk business for decades, but it was only recently that the brand decided to turn its back on dairy for good and re-establish itself as a plant-based milk company. Now, it has a wide range of innovative, dairy-free beverages on offer, including cashew milk, walnut milk, and, you guessed it, hazelnut milk.
Get it here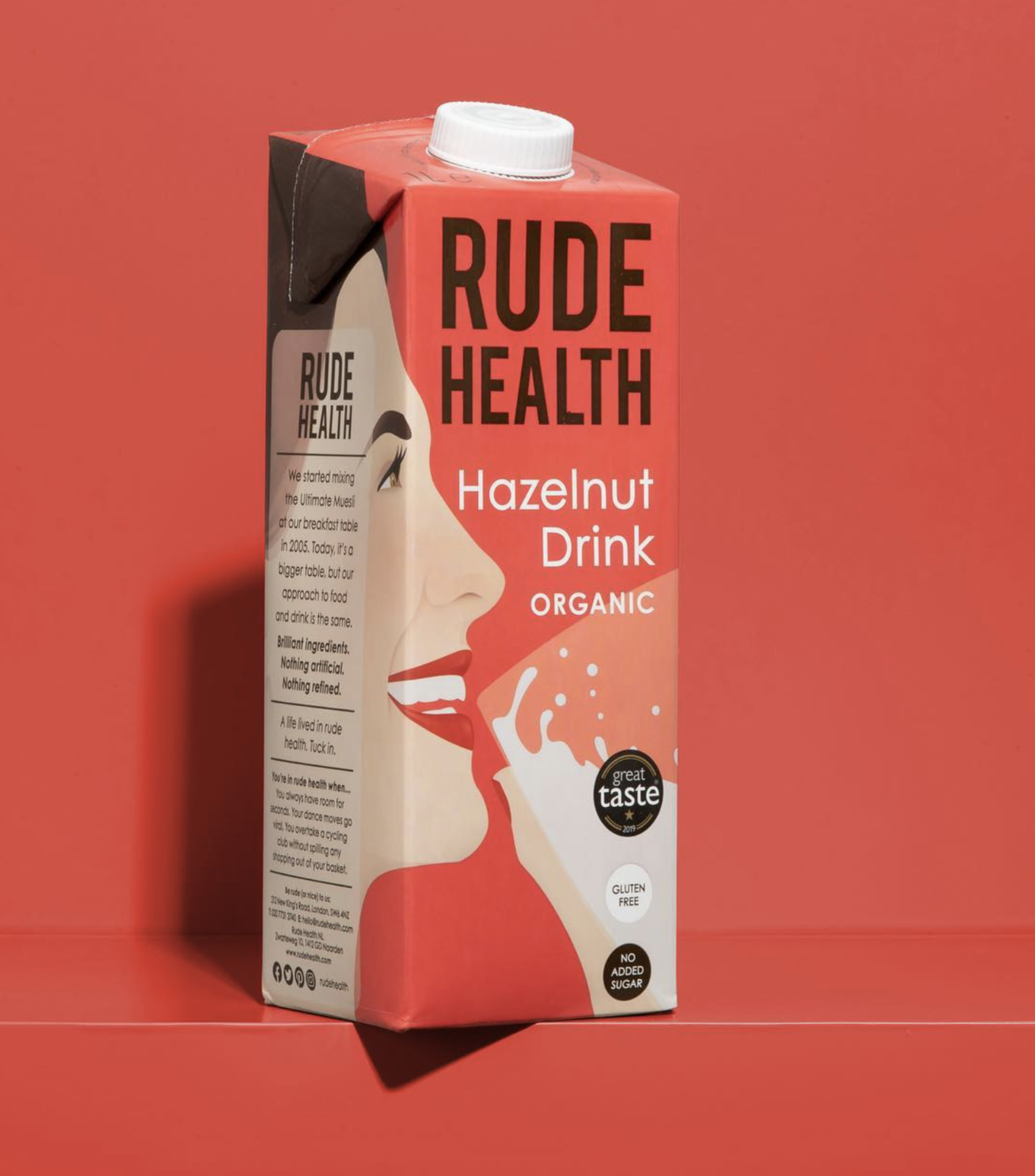 Rude Health
3 Rude Health
Based in London, Rude Health is committed to making a wide range of delicious, dairy-free products that don't hurt the environment. And it has the B Corp certification to prove it. Its product portfolio includes granola, muesli, and snack bars, but its range of milk options is particularly popular. Alongside coconut, almond, brown rice, and cashew flavors, the brand also offers creamy, rich, organic hazelnut milk.
Get it here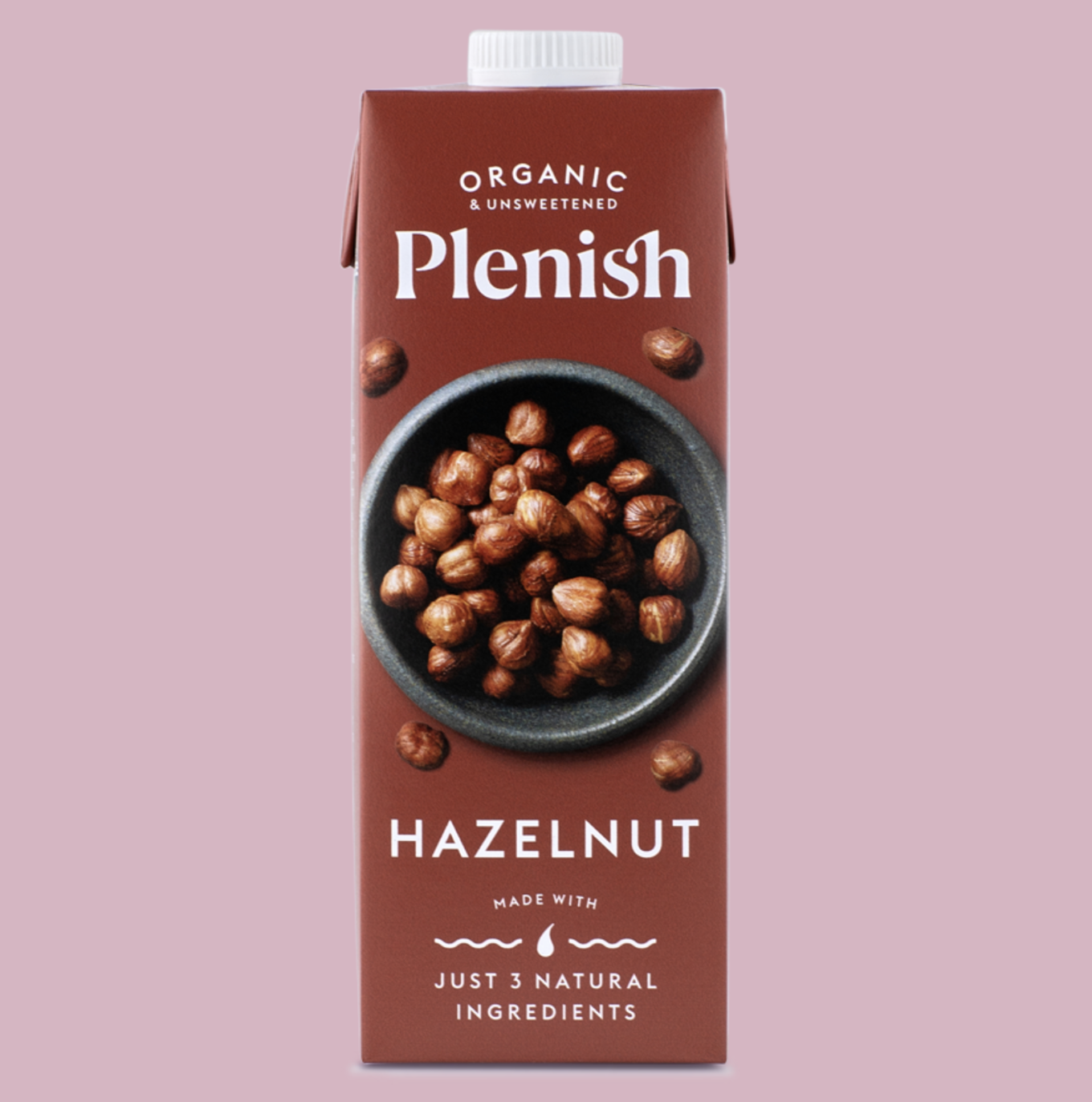 Plenish
4 Plenish
Another popular London-based brand, Plenish has a wide range of plant-forward beverages to choose from, including various juices, health shots, and even its own creamy, indulgent hazelnut milk option. Made with just three ingredients (hazelnuts, salt, and water), this milk is bursting with flavor, and it's organic, too.
Get it here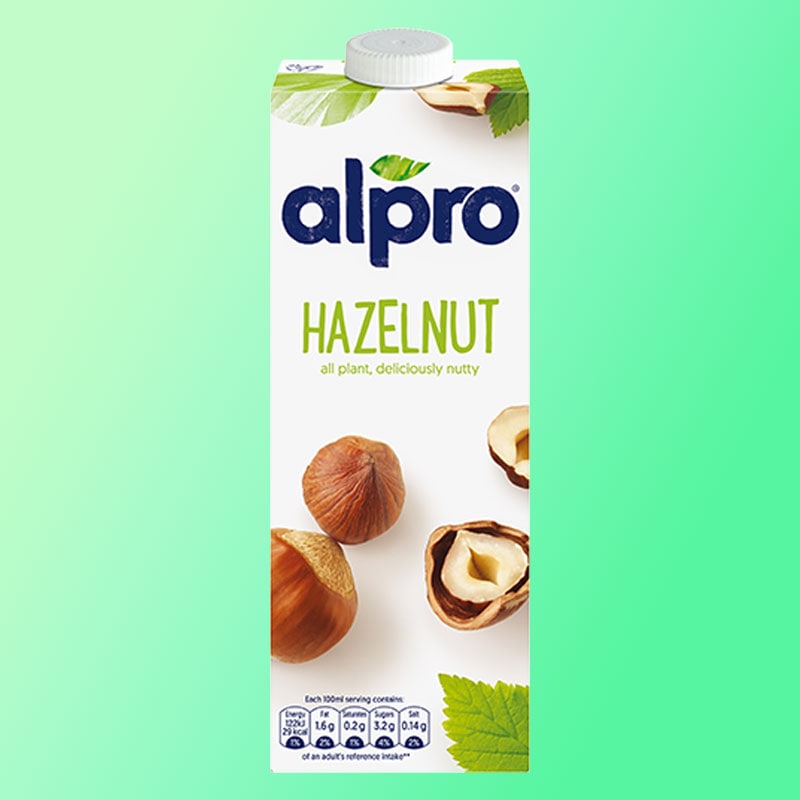 Alpro
5 Alpro
When it comes to dairy-free products, Alpro is one of the most well-known brands in the game. Originally founded back in the 1980s, the European brand was initially associated with soy products, but over the years it has expanded its range significantly. Now, it offers a number of different milk varieties, including a creamy, deliciously nutty hazelnut option.
Get it here
For more on vegan milk, read:
Here at VegNews, we live and breathe the vegan lifestyle, and only recommend products we feel make our lives amazing. Occasionally, articles may include shopping links where we might earn a small commission. In no way does this effect the editorial integrity of VegNews.