Nothing says summer like a fresh smoothie, or a juice, or an ice cream, or a mocktail, or, maybe, a tasty hummus dip with chips outside in the sun. Ok, there are a lot of foods that say summer. But arguably, most of the best ones can be made quickly and easily if you have a blender or food processor on hand. And you can't go wrong with a Vitamix.
Here's what you need to know about buying a Vitamix, plus some of the best, tastiest recipes you can throw together after you've made your new exciting purchase.
What is a Vitamix blender?
Founded back in the 1920s, Ohio-based blender brand Vitamix is still super popular with consumers today, and for good reason. Its innovative machines are superior when it comes to speed, quality, and versatility—they can make everything from rich, thick sauces to velvety ice creams to creamy smoothies. To put it simply, they're a vegan kitchen must-have.
There are a number of different Vitamix blenders to choose from, including hand-held immersion blenders and starter models, but arguably, the A3500 is one of the best (hence why it's the brand's top seller). It's nearly $650 (see it as an investment purchase, as Vitamix blenders are built to last for more than a decade), but with five settings (including smoothies, hot soups, dips and spreads, and frozen desserts) it can do everything you need and more.

Where can you buy a Vitamix blender?
You can buy Vitamix blenders straight from the brand's website, or, alternatively, you can find its models for sale at retailers like Walmart, Kroger, and Amazon.
After you've made your purchase, it's time to get experimenting. Here are our top 50 summer recipes to make with a Vitamix blender, including smoothies, juices, milkshakes, dips, desserts, chilled soups, and more.
50 essential summer Vitamix blender recipes
Smoothies & bowls
Chef Ahki
1 Coconut-Lime Smoothie
This refreshing, antioxidant-packed smoothie is the perfect, light, and smooth beverage to cool down with during the warm summer months.
Get the recipe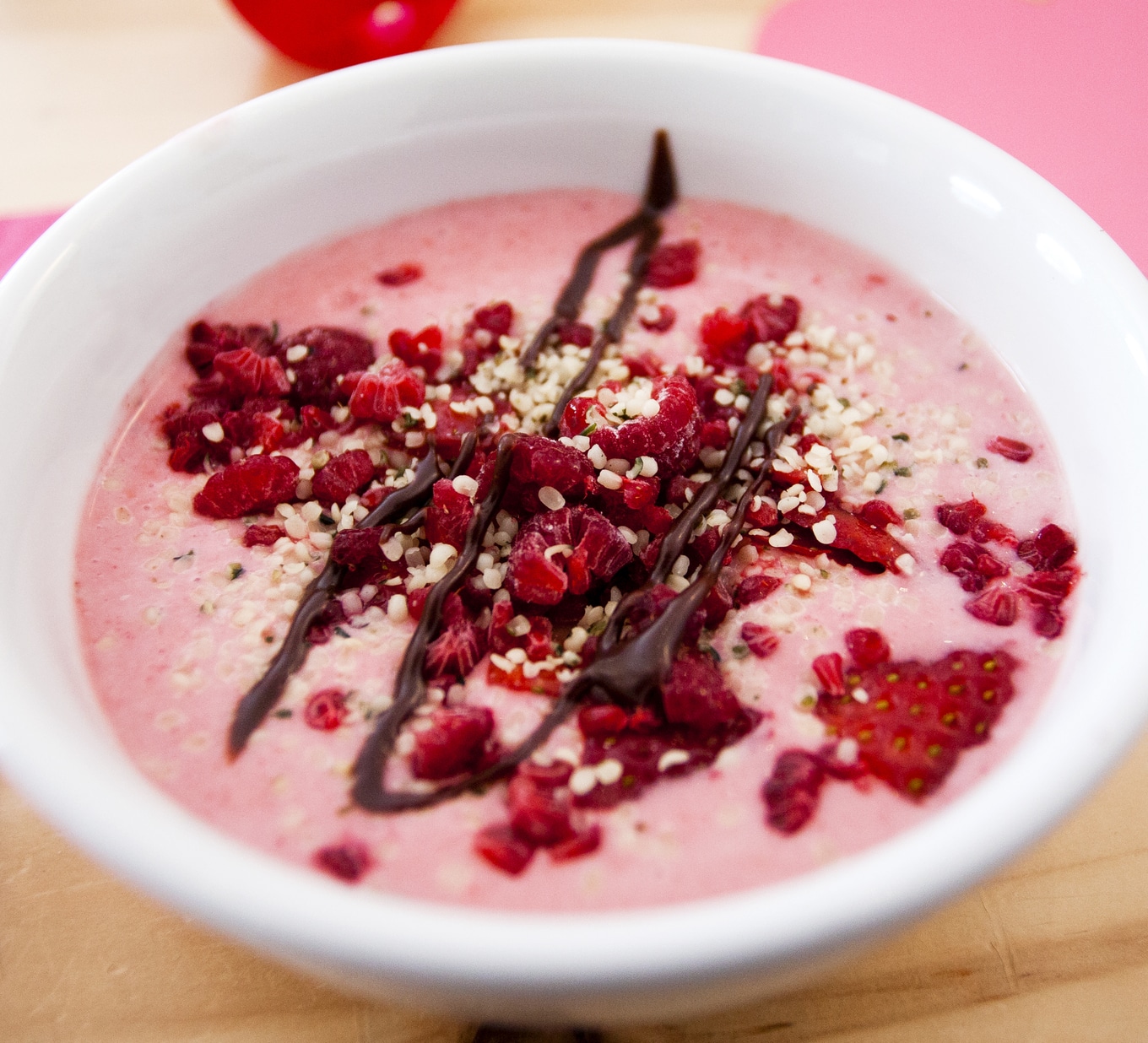 Amy Angelo
2 Chocolate-Covered Strawberry Smoothie Bowl
If you needed an excuse to start your day with chocolate, you just found it in this deliciously creamy (and pink!) smoothie bowl.
Get the recipe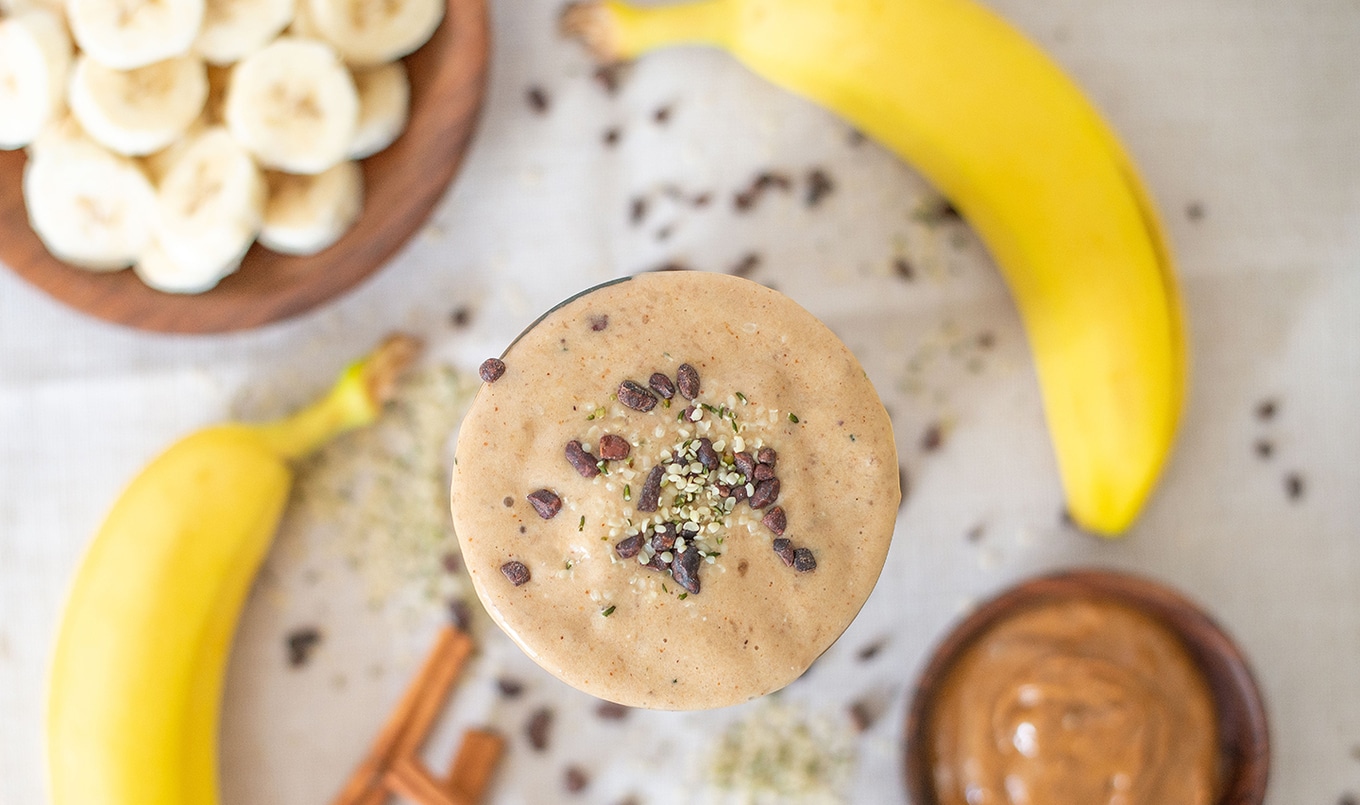 Riley Yahr
3 Banana, Almond Butter, and Cold-Brew Smoothie
Can't decide on whether to have a coffee or a smoothie in the morning? This banana, almond butter, and cold-brew smoothie gives you the best of both.
Get the recipe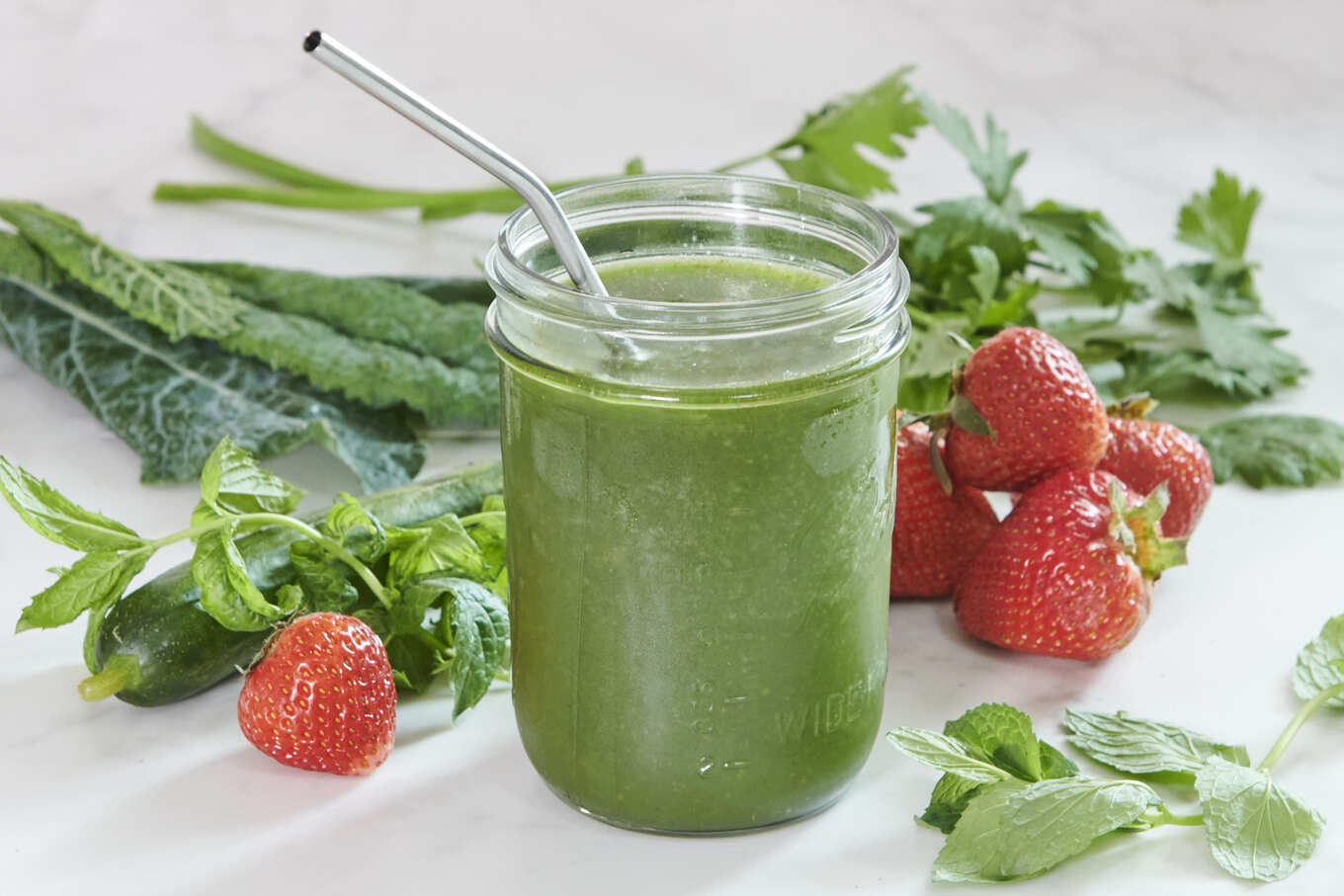 Lettuce Grow
4 Green and Fruity Vegan Farmers' Market Smoothie
After you've spent a pleasant morning browsing at the Farmer's Market, head home and indulge in this fruity, green, vegan smoothie, filled with all your newly purchased fresh ingredients.
Get the recipe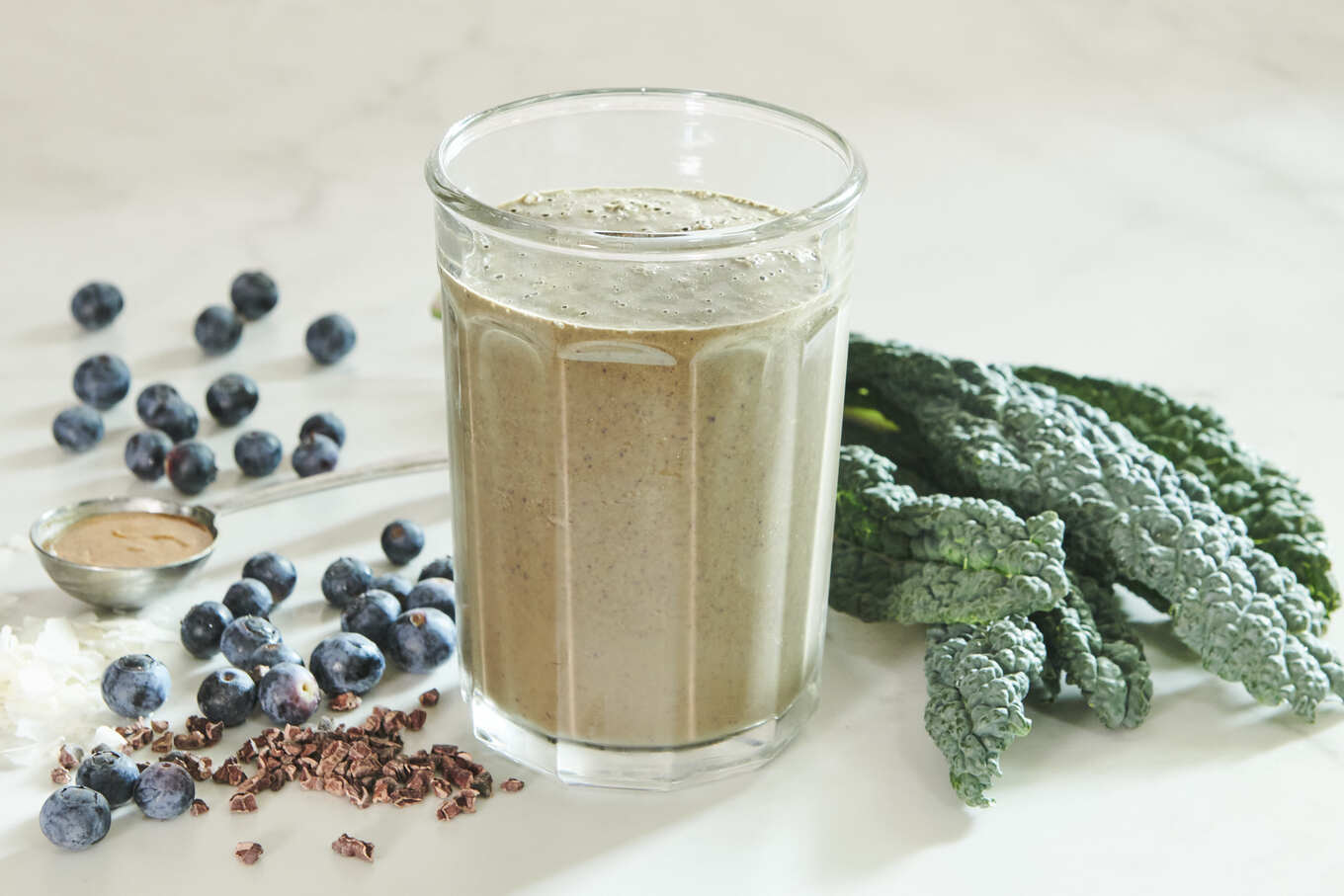 Lettuce Grow
5 Chocolate Açaí Coconut Smoothie With Kale and Blueberries
You won't taste the hidden greens in this tasty chocolate coconut smoothie, which is also made with creamy almond milk.
Get the recipe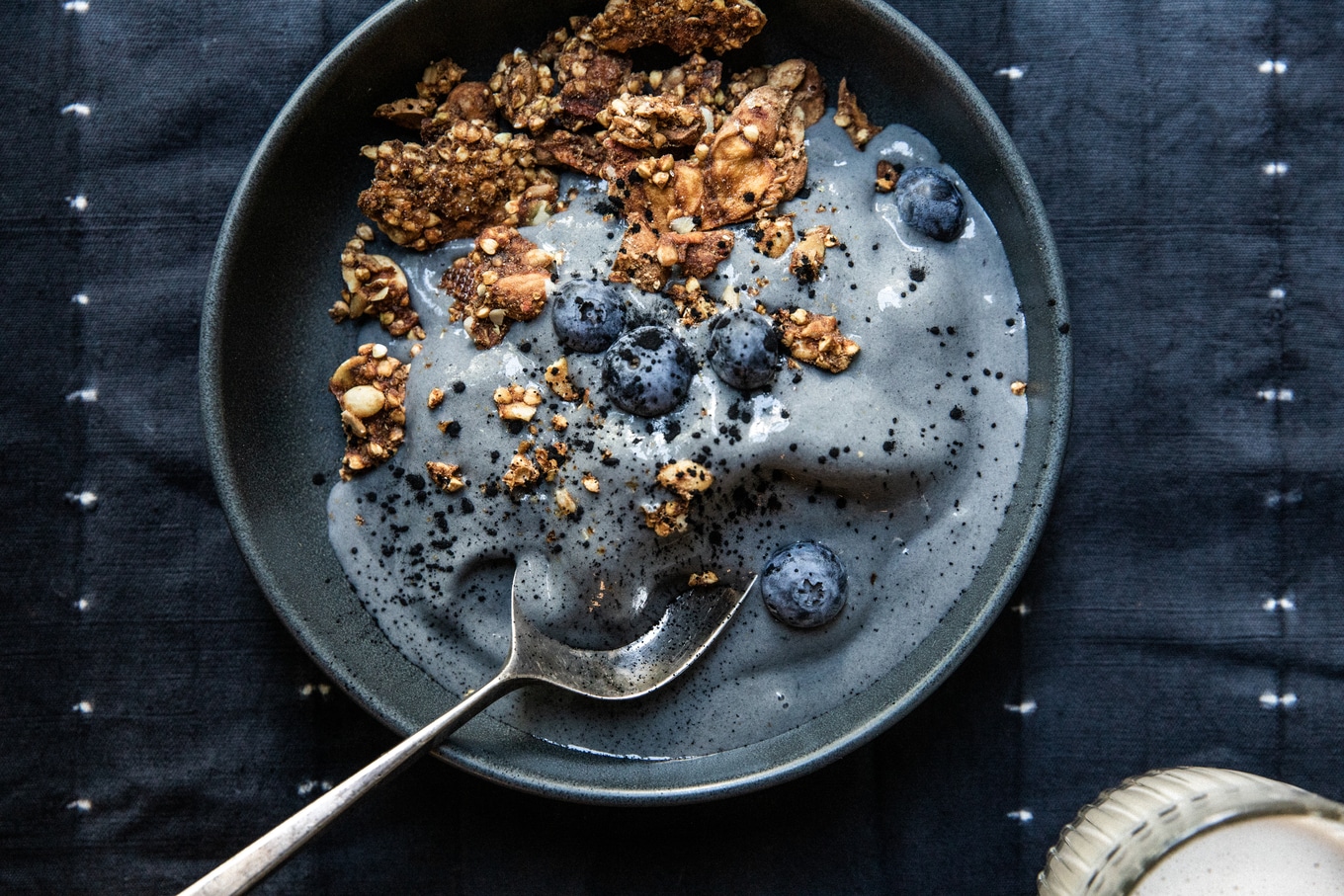 Greta Rybus
6 Vanilla Smoothie Bowl With Activated Charcoal
There is some research to suggest that activated charcoal may help to support gut health. But that aside, it also gives this smoothie bowl a beautiful, Instagrammable color.
Get the recipe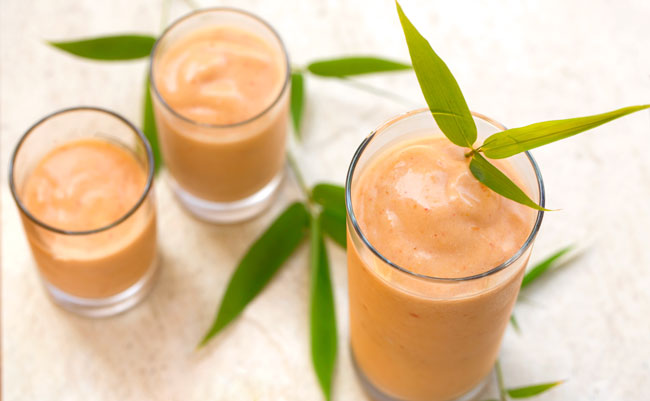 7 Tahitian Sunrise Tropical Smoothie
Treat yourself to the taste of summer with this fruity, nutritious, refreshing tropical smoothie blend, inspired by the shores of Tahiti.
Get the recipe
8 S'mores Protein Smoothie
S'mores aren't just for eating. Thanks to this smoothie recipe, you can also drink the flavors of this summer camping classic, too.
Get the recipe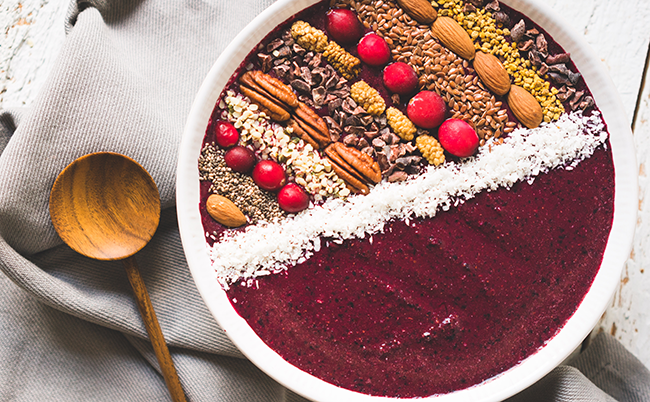 Sara Stevens
9 Blueberry Beet Smoothie Bowl
For extra crunch, top this chocolatey, nutritious, beet-packed smoothie bowl with hemp hearts, chia seeds, shredded coconut, and cocoa nibs.
Get the recipe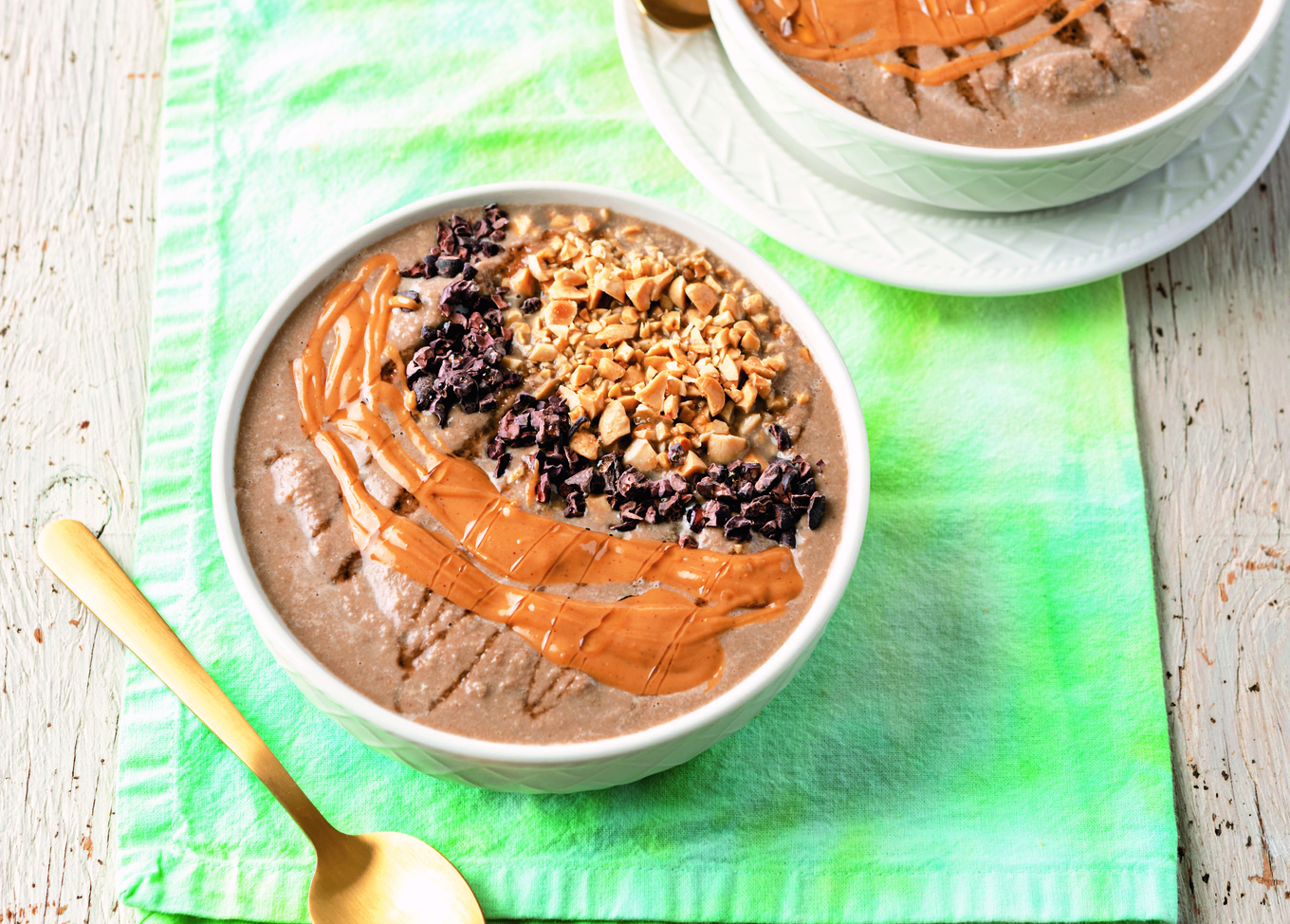 Jackie Sobon
10 Chocolatey Vegan Peanut Butter Smoothie Bowl
This creamy, indulgent, chocolatey peanut butter smoothie bowl is hiding a secret vegetable ingredient, but you'd never know it's there just from the taste.
Get the recipe
Ice Cream & Sorbet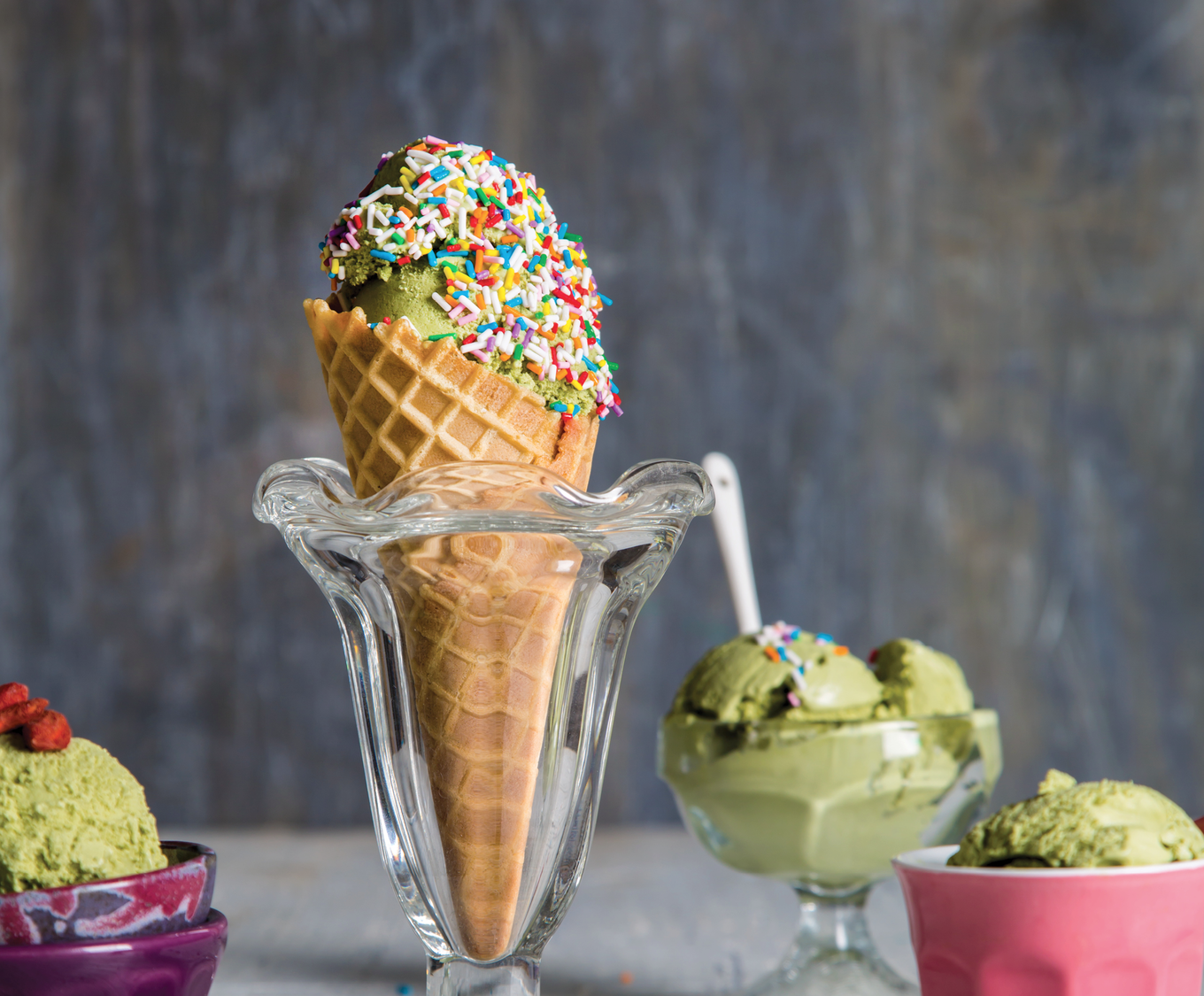 Brilynn Ferguson
11 Creamy Coconut Cashew Matcha Ice Cream
If you love matcha lattes, you're going to be head over heels for this creamy coconut cashew matcha ice cream recipe.
Get the recipe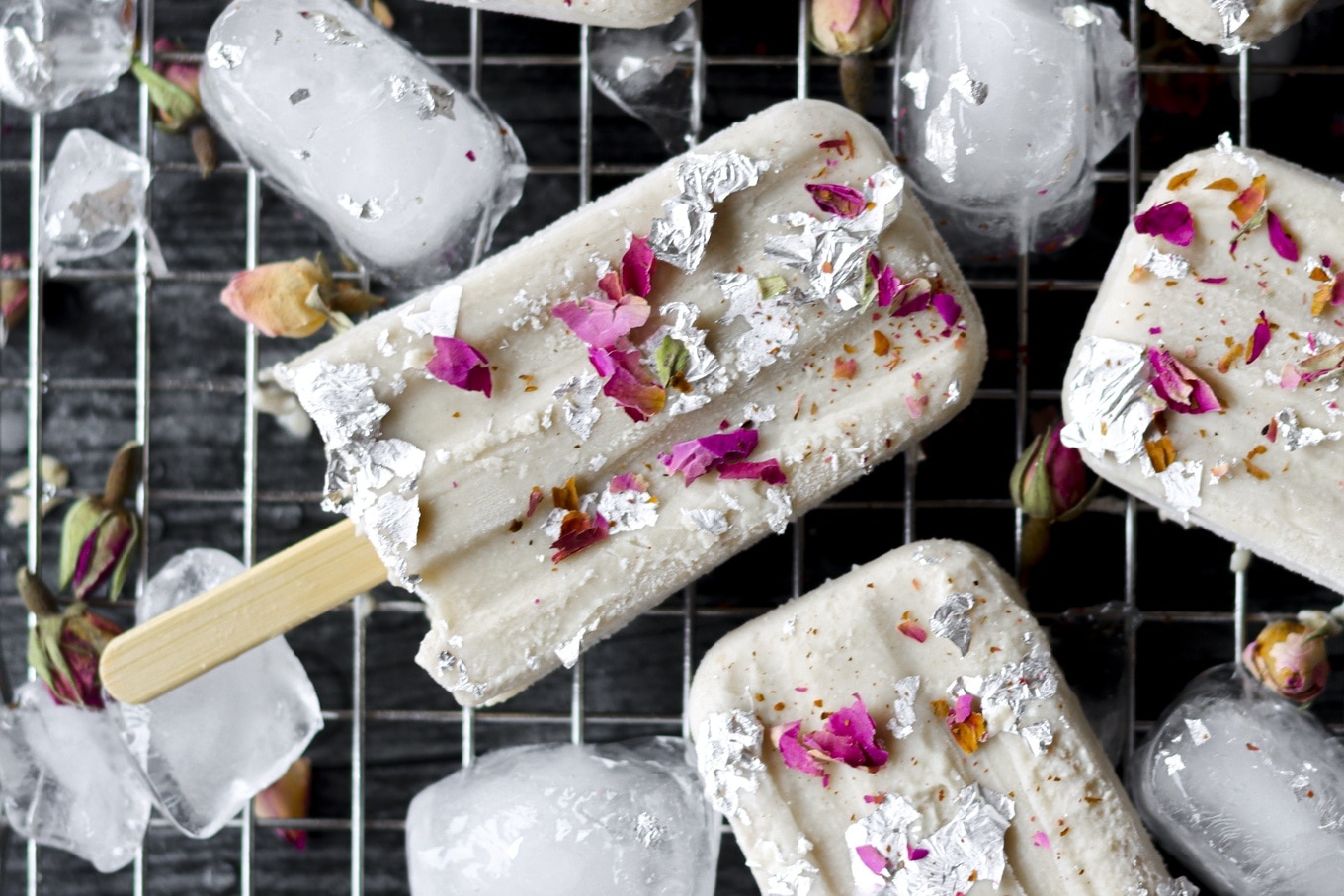 Shivangi Rao
12 Kaju Katli Kulfi (Indian Cashew Fudge) Ice Cream Bars
Enjoy the flavors of India with this delicious recipe, which combines two of the country's classic desserts: kaju katli and kulfi.
Get the recipe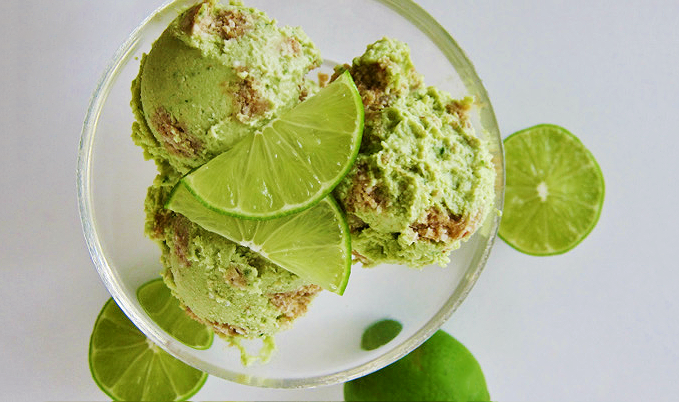 Amy Lyons
13 Dairy-Free Key Lime Pie Ice Cream
Fancy a key lime pie without the actual pie part? Good news: This ice cream recipe delivers all the fresh flavors of the popular dessert.
Get the recipe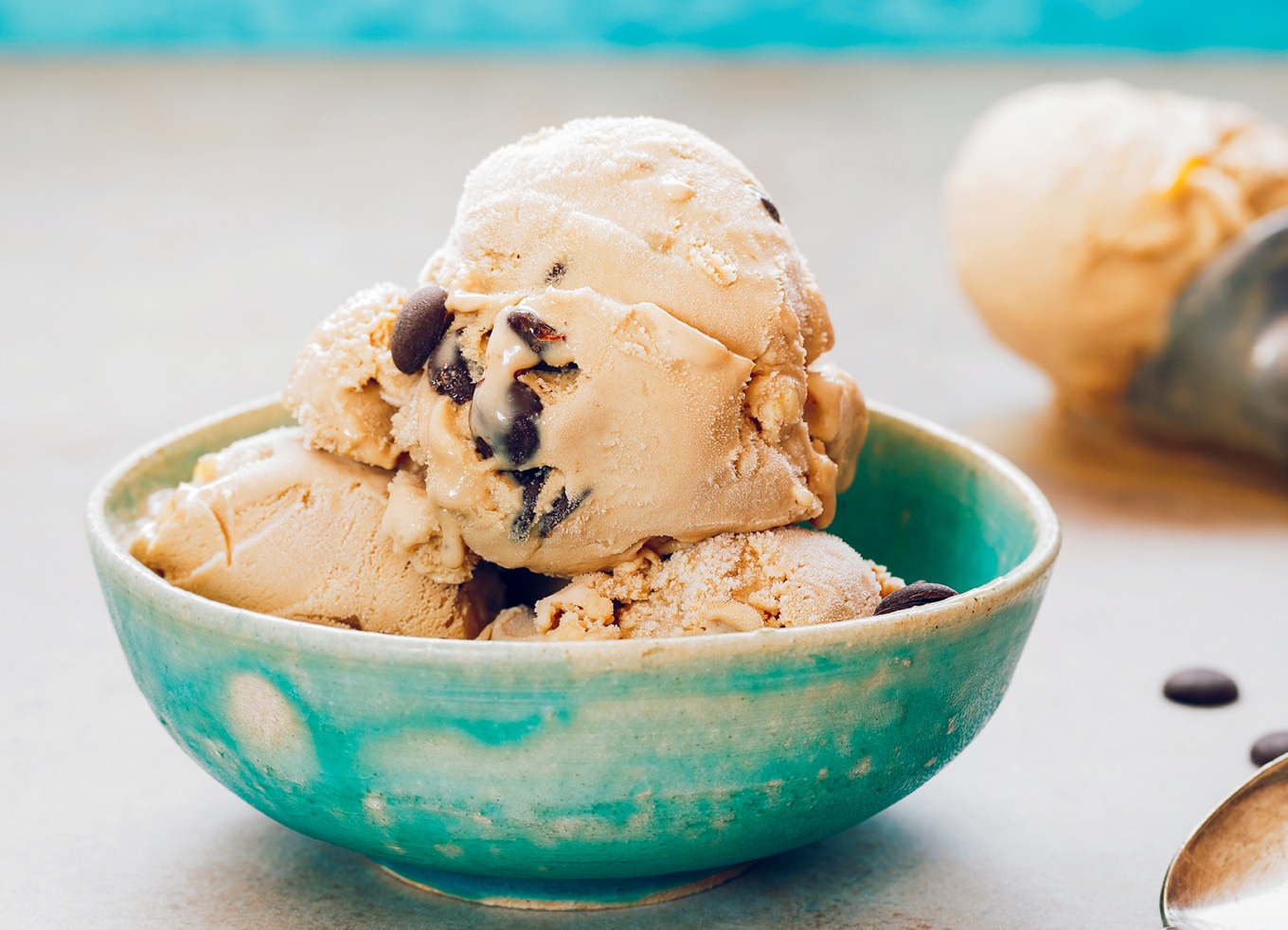 Alleko
14 Chocolate Chip Oat Milk Banana Ice Cream
Chocolate chips and bananas are a match made in heaven, especially when they're combined with tasty oat milk ice cream.
Get the recipe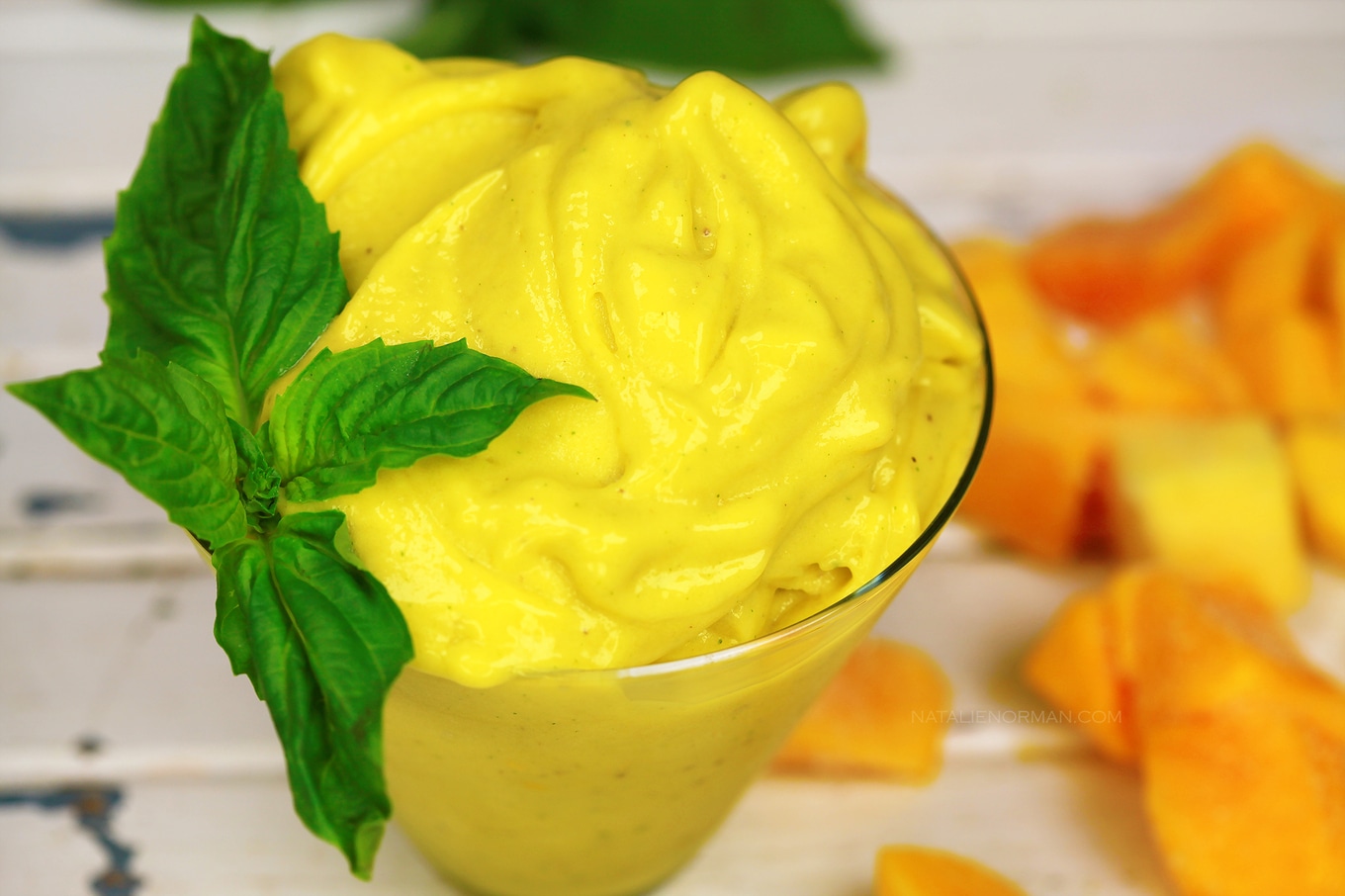 Natalie Norman
15 Dairy-Free Mango Basil Sorbet
If you prefer sorbet to ice cream, this mango basil recipe is ultra-refreshing, light, and flavorful.
Get the recipe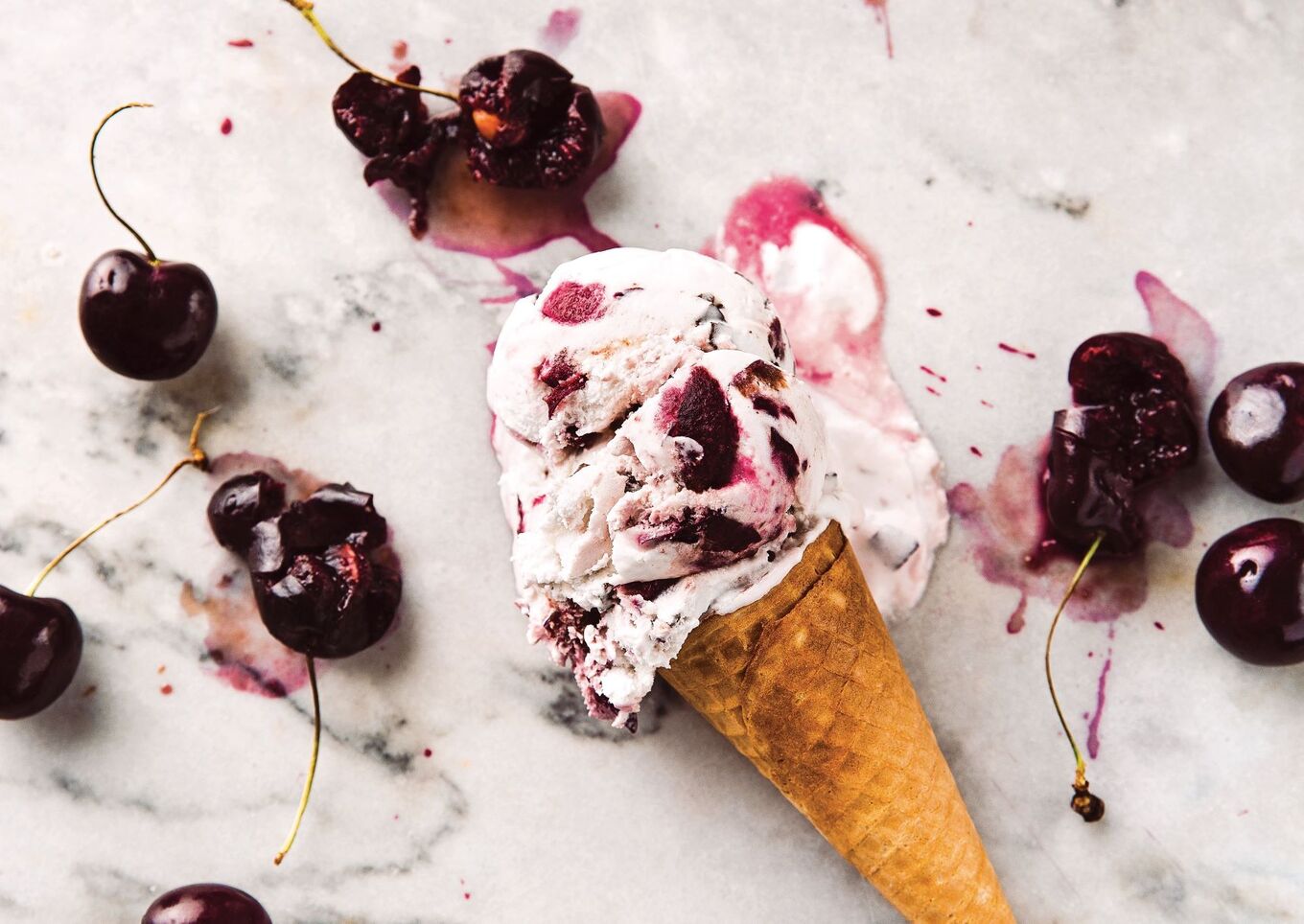 Emily Kan
16 Cherry Amaretto Chunk Ice Cream
For the ultimate flavor, choose fresh cherries over frozen for this decadent, rich, amaretto chunk ice cream sundae.
Get the recipe
Allyson Kramer
17 Pineapple Mango Sorbet
Just a handful of ingredients are required to make this fruity, zesty sorbet recipe, which comes together quickly and easily.
Get the recipe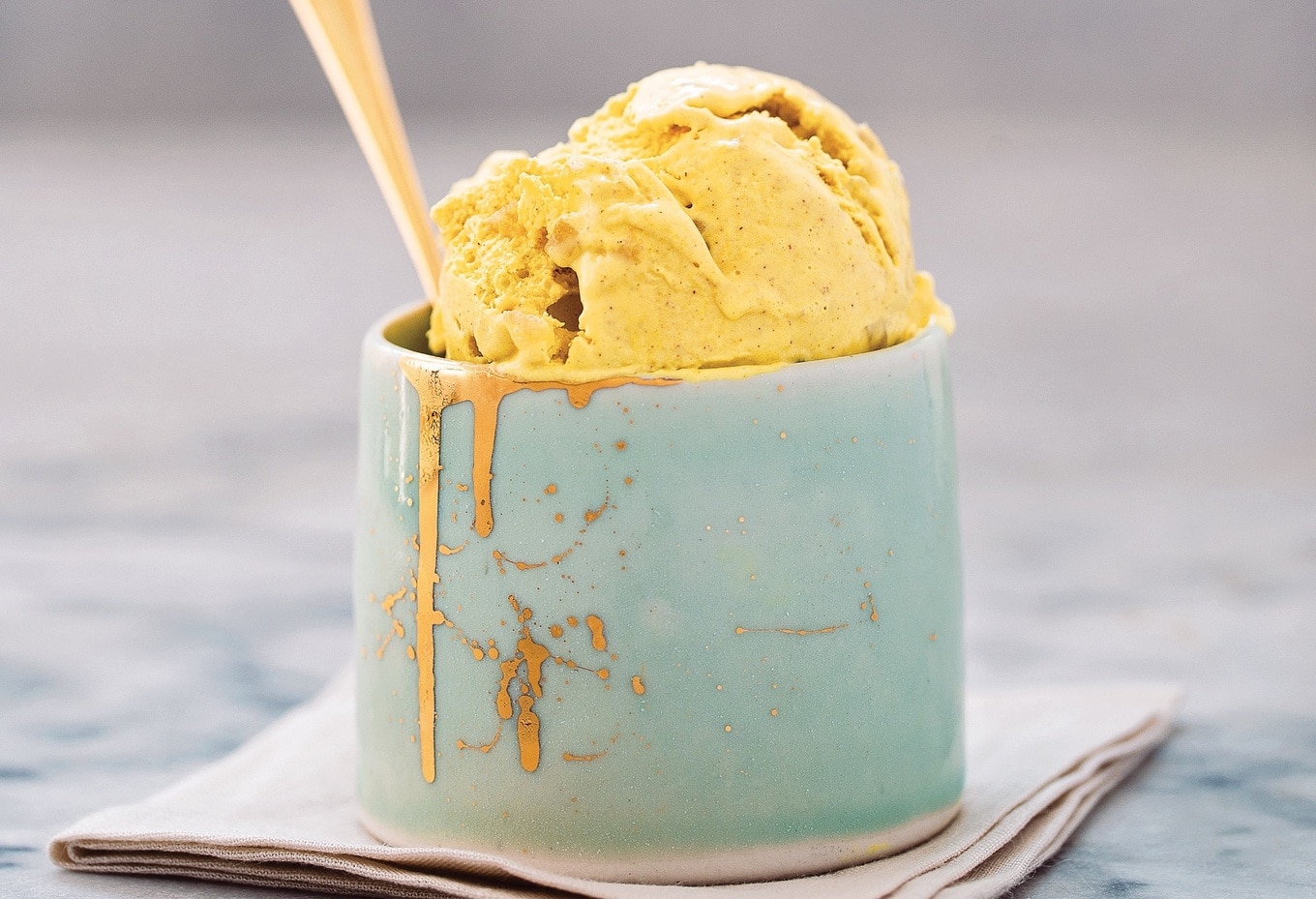 Emily Kan
18 Vegan Golden Milk Ice Cream
Packed with anti-inflammatory spices, like ginger, turmeric, and cinnamon, this golden milk ice cream recipe is unique and delicious.
Get the recipe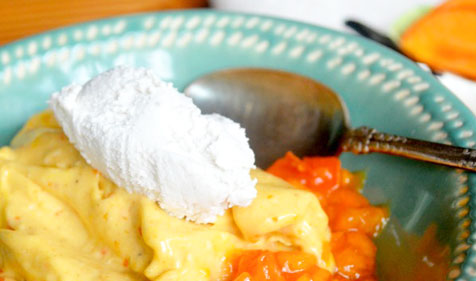 Jillian Glantz
19 Turmeric Persimmon Nice Cream
To make this yummy "nice cream," all you need is four ingredients: bananas, persimmon, turmeric, and coconut milk. Easy.
Get the recipe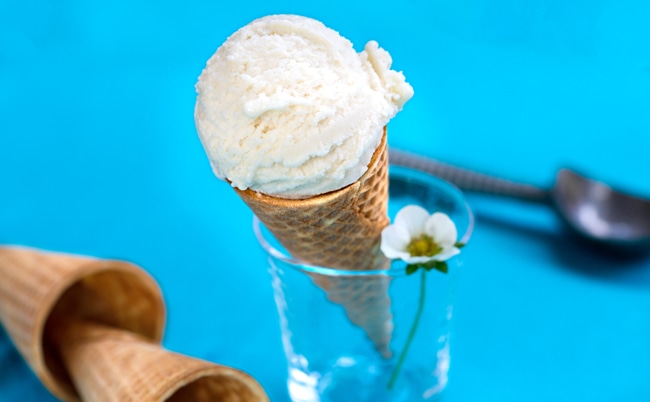 Hannah Kaminsky
20 Four-Ingredient Vegan Vanilla Ice Cream
Vanilla might be a classic ice cream flavor, but it's far from boring. It's also incredibly easy to make, as all you need for this recipe is cashews, maple syrup, vanilla beans, and some purified water.
Get the recipe
Juices, Mocktails, & Milkshakes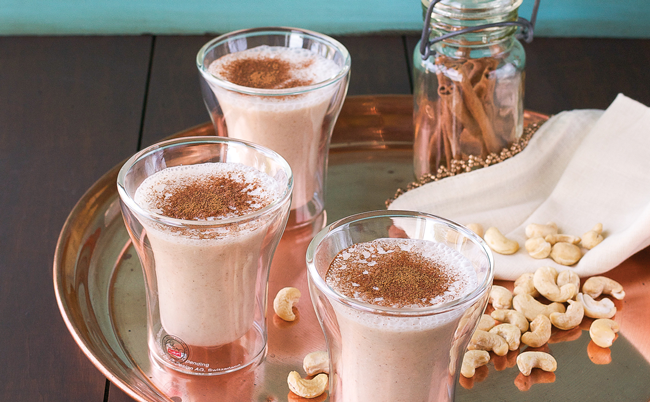 Vegan Heritage Press
21 Vegan Cashew Horchata
This Mexican-inspired drink is rich and refreshing, and to make it extra creamy, all you need is raw cashews.
Get the recipe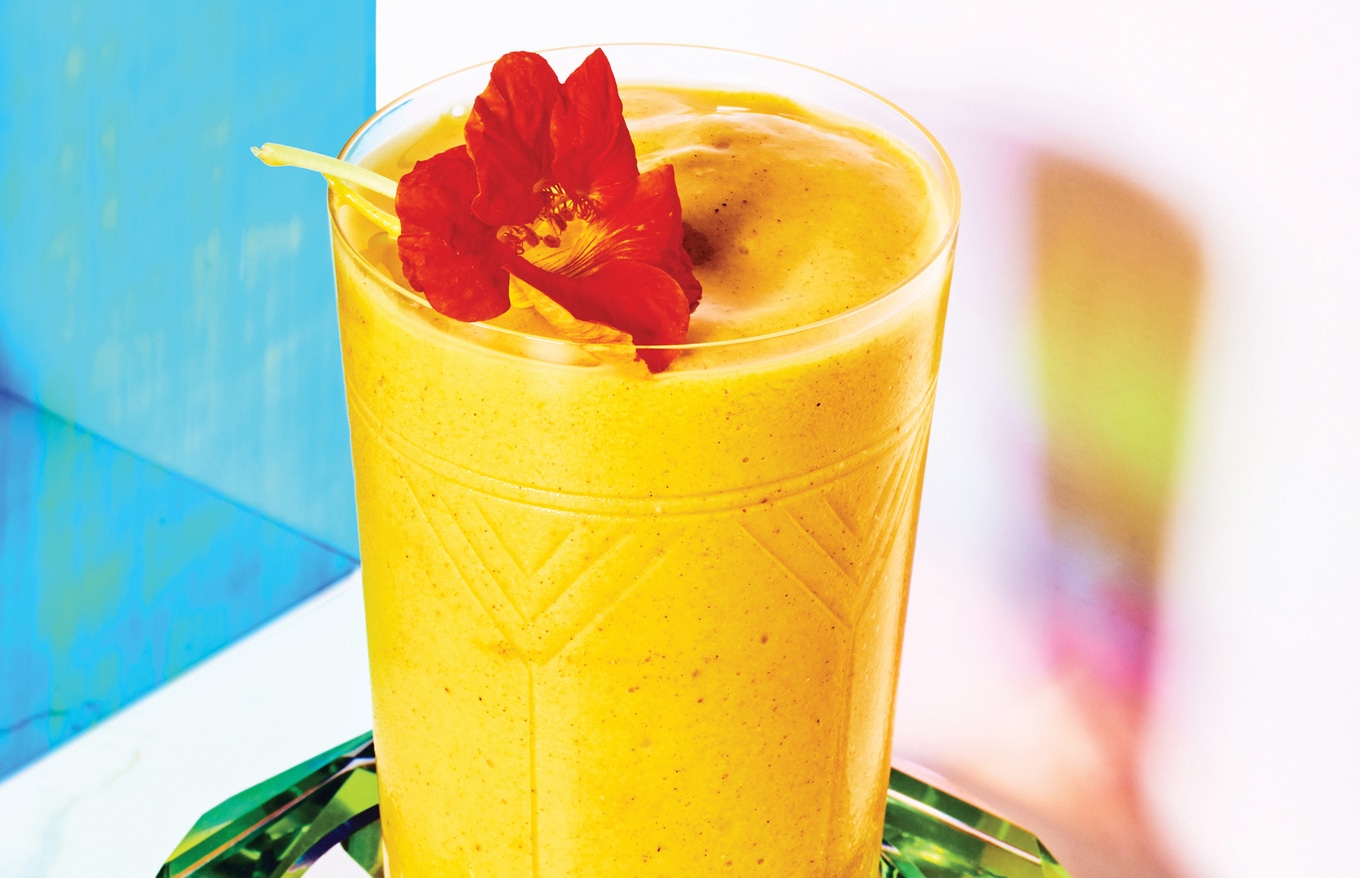 Kat Odell
22 Frozen Coconut Milk Turmeric Lassi
This refreshing beverage, which is a cross between a turmeric latte and a mango lassi, is guaranteed to become your new summer go-to.
Get the recipe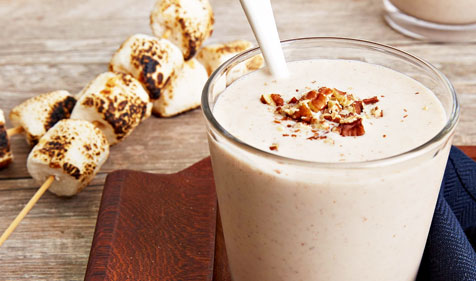 23 Toasted Marshmallow Pecan Milkshake
This is the mother of all milkshake recipes, it's indulgent, it's creamy, it's tasty, and it's ultra-sweet. It ticks all of the boxes.
Get the recipe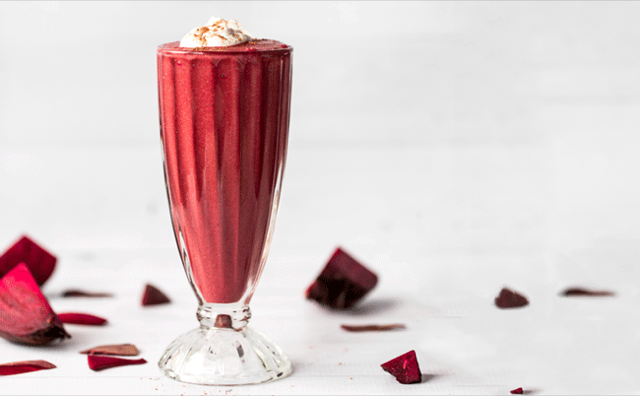 Blissful Basil
24 Red Velvet Beet Shake
Perfect for date night, this red velvet beet shake is delicious, indulgent, and extra-romantic, especially if you add two straws.
Get the recipe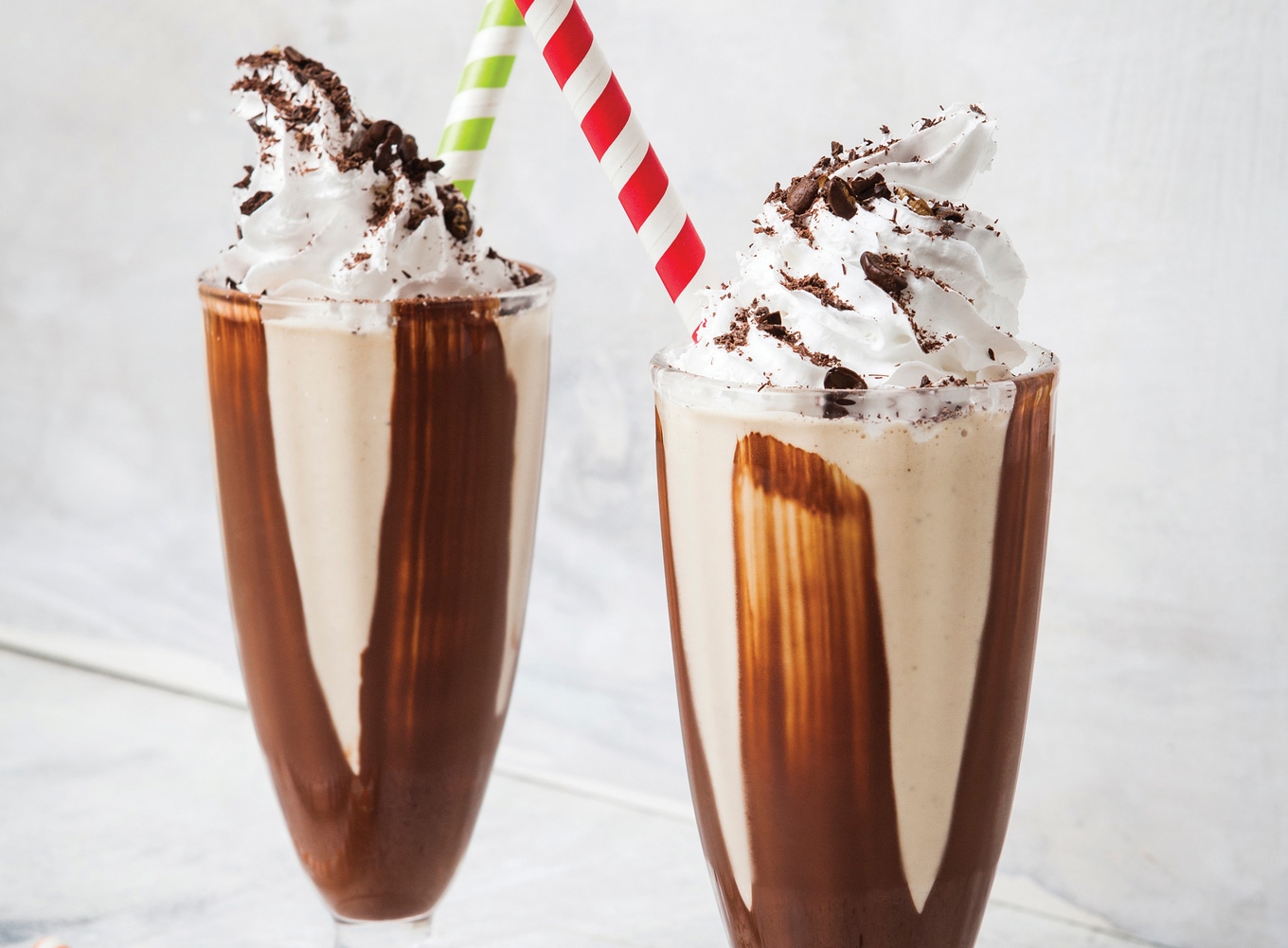 So Vegan
25 Tahini Coffee Shake With Dark Chocolate
Dark chocolate and coffee are already a delicious combination, but the extra tahini takes this shake to the next level.
Get the recipe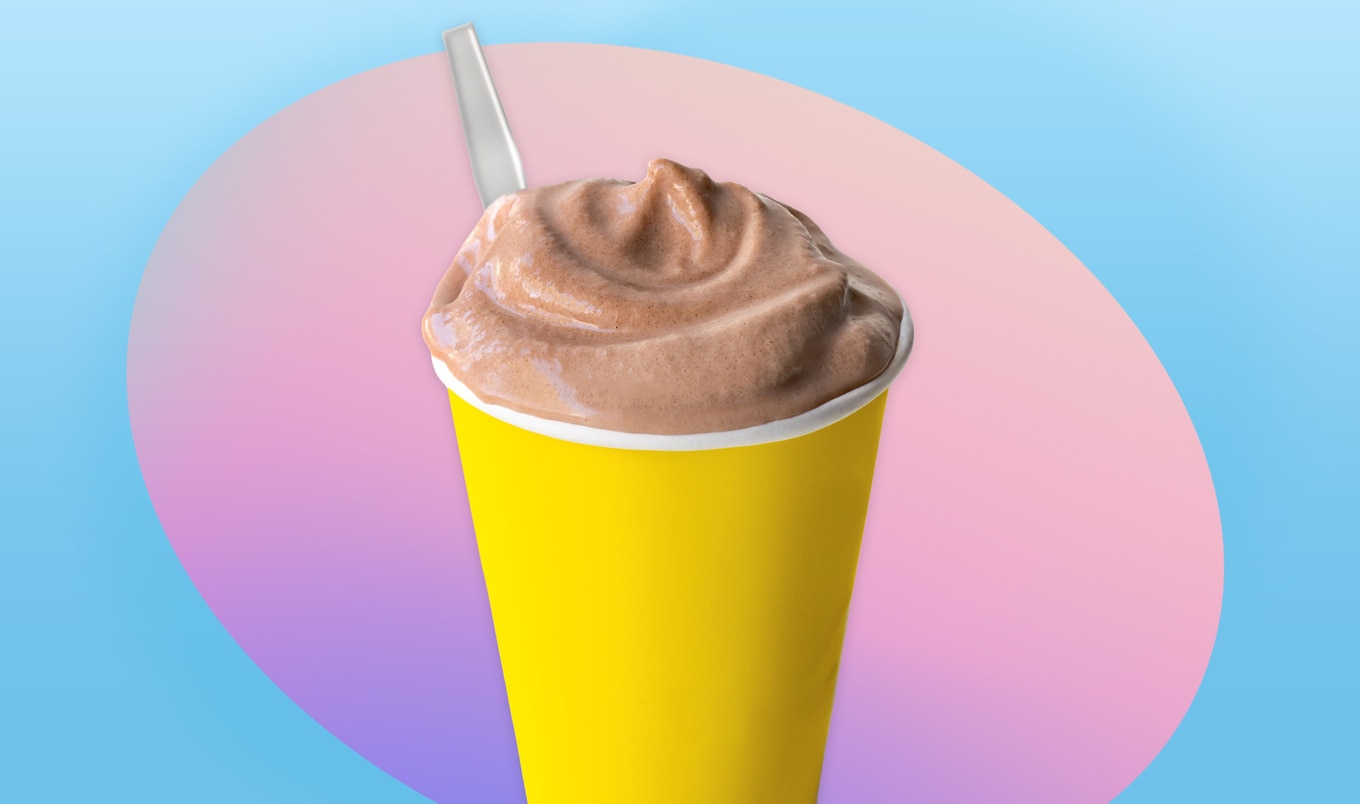 26 Copycat Wendy's Chocolate Frosty
Wendy's popular frozen desserts might not be vegan, but thanks to this dairy-free recipe, you can now make your own from home (and it's arguably even more delicious).
Get the recipe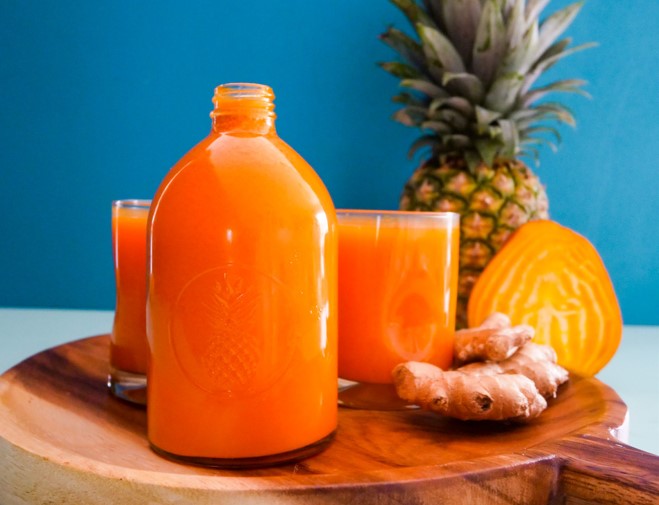 Bailey Ruskus
27 Golden Hour Pineapple-Turmeric Juice
If you're bored of the standard juice options (no shade, orange and apple), level up your mornings with this pineapple-turmeric recipe.
Get the recipe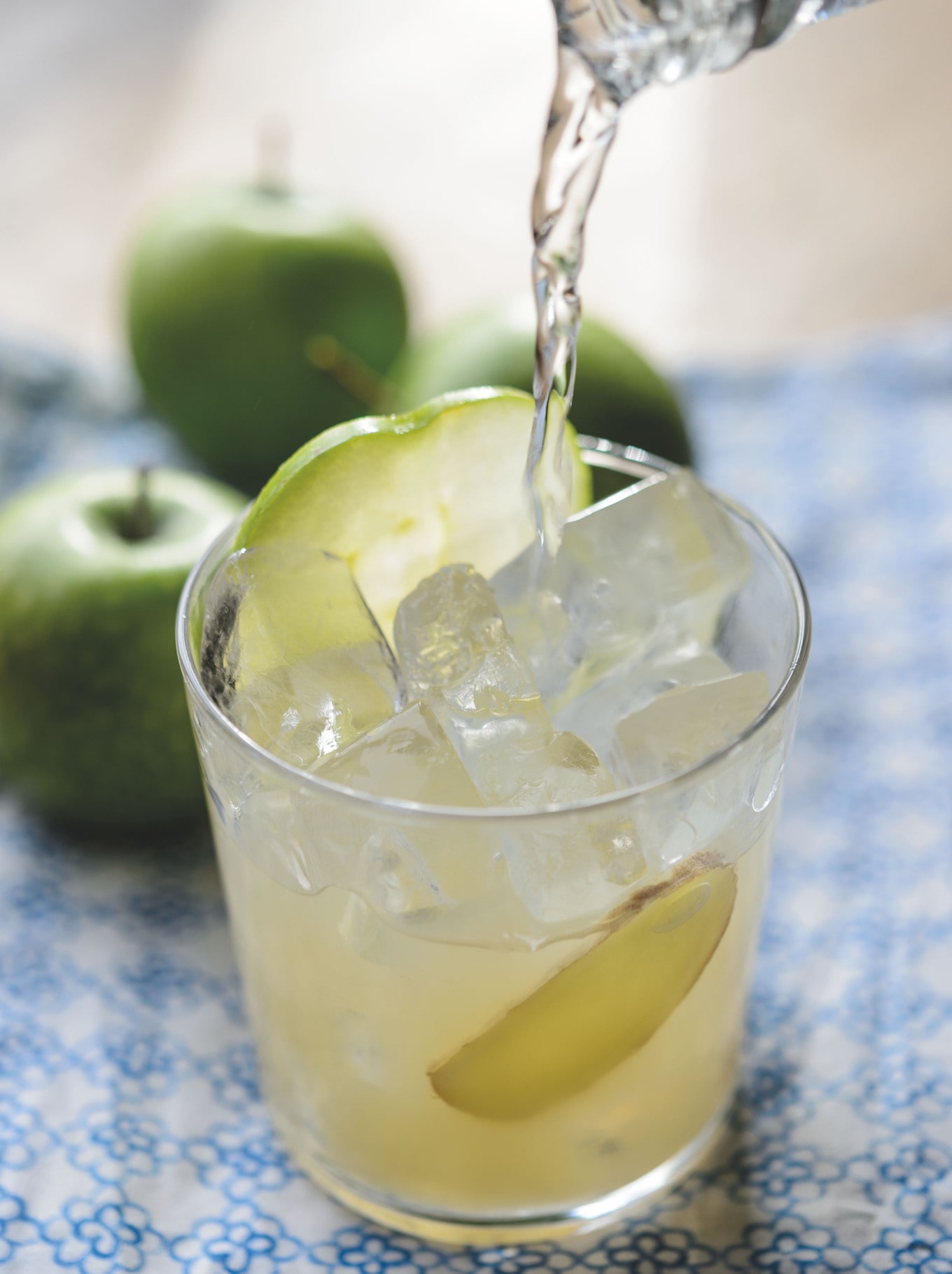 28 Fiery Fizzy Ginger Apple Drink
Forget store-bought soda, this fizzy ginger apple drink is easy to make yourself if you have a Vitamix to hand.
Get the recipe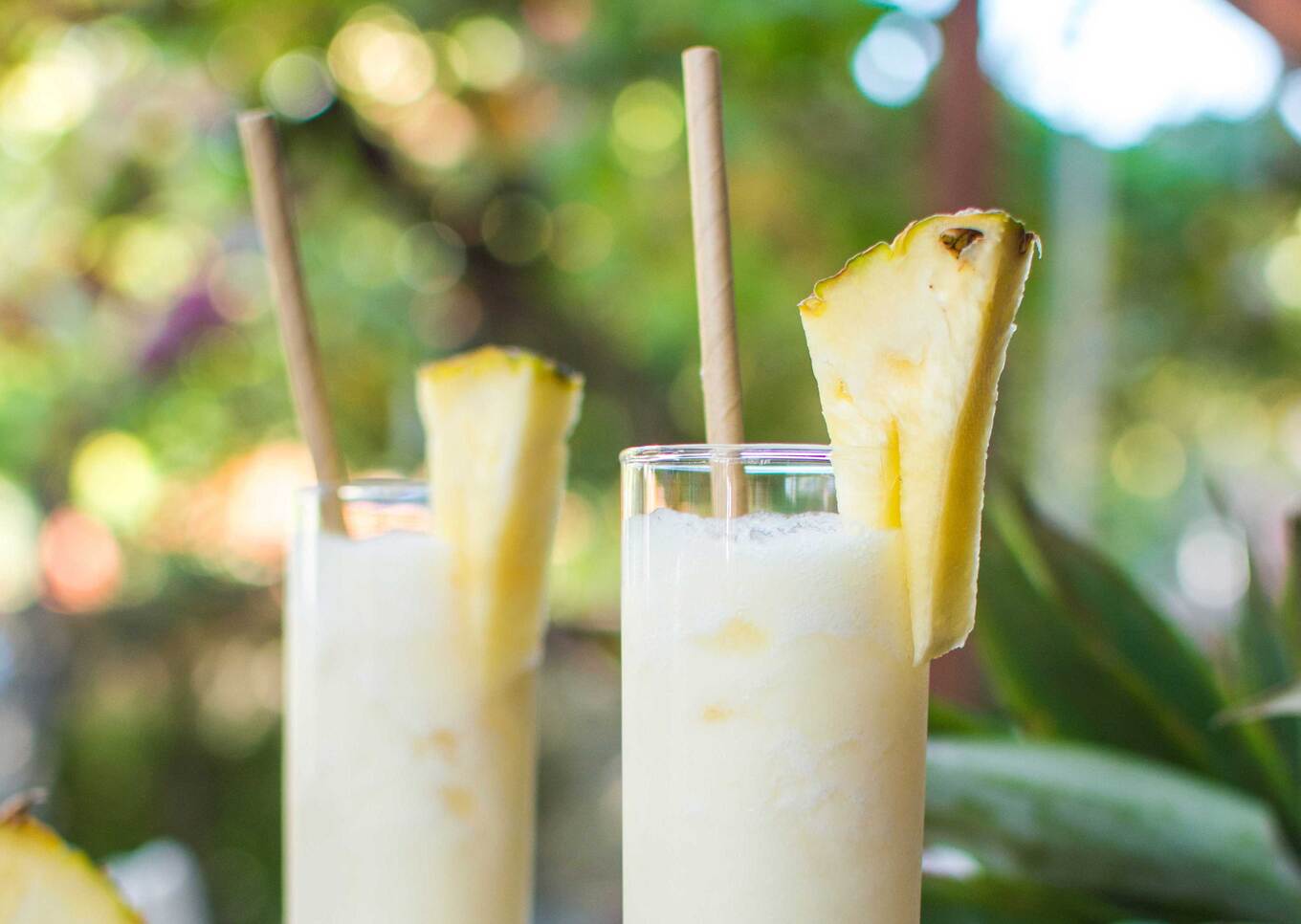 Zhoro Apostolov and Michelle Cehn
29 Creamy Vegan Piña Colada Mocktail
Nothing says summertime (or getting caught in the rain) like the flavors of a piña colada. Get all the taste without alcohol with this tasty mocktail recipe.
Get the recipe
Chilled Soups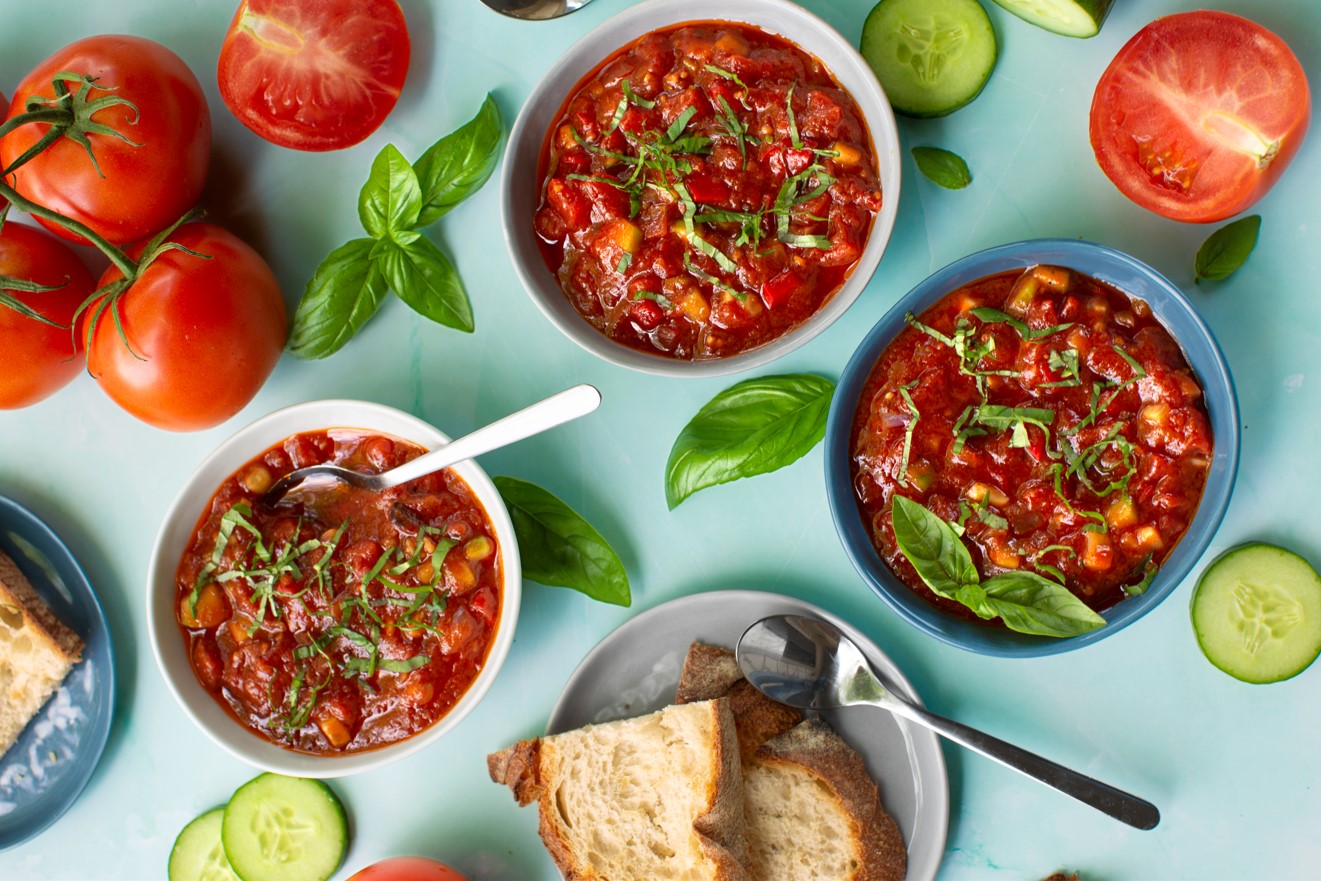 Hannah Kaminsky
30 Herby Vegan Roasted Tomato Gazpacho
A chilled gazpacho soup is a refreshing lunchtime option when it's warm outside. Make this one with flavorful tomatoes, peppers, onions, and more.
Get the recipe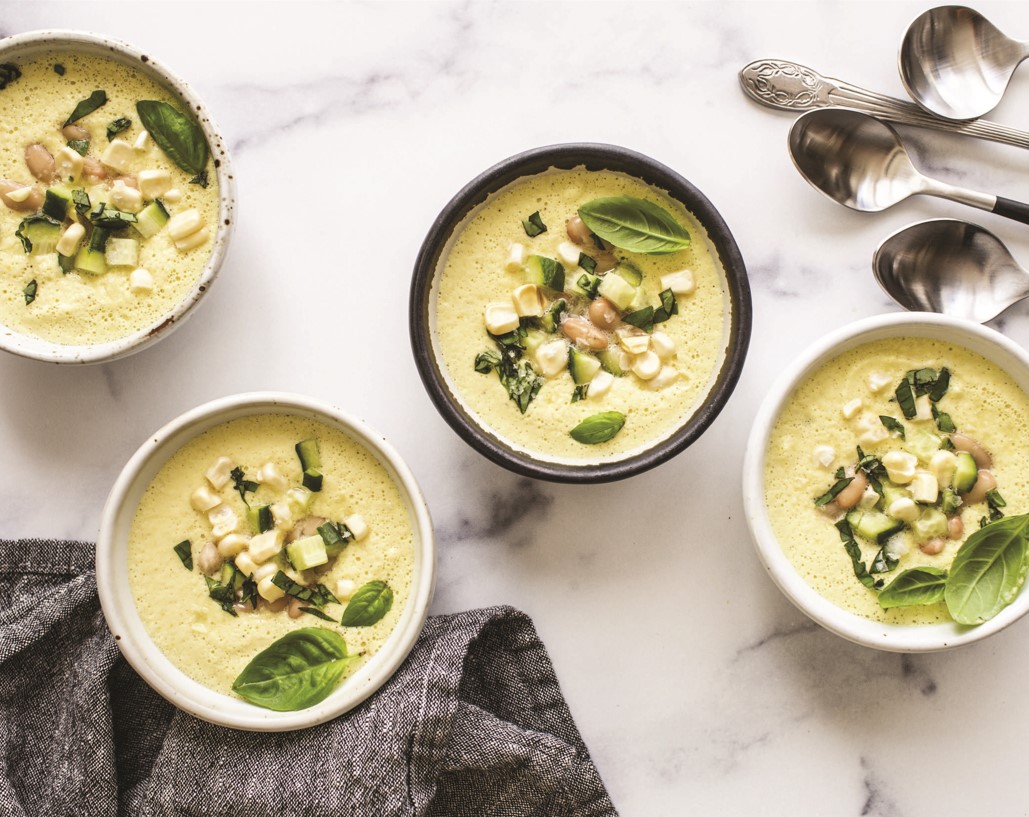 Alex McLaughlin
31 Sweet Corn And Pepper Summer Gazpacho
To make this sweet and tasty gazpacho extra thick, consider adding a generous helping of rich cashew cream.
Get the recipe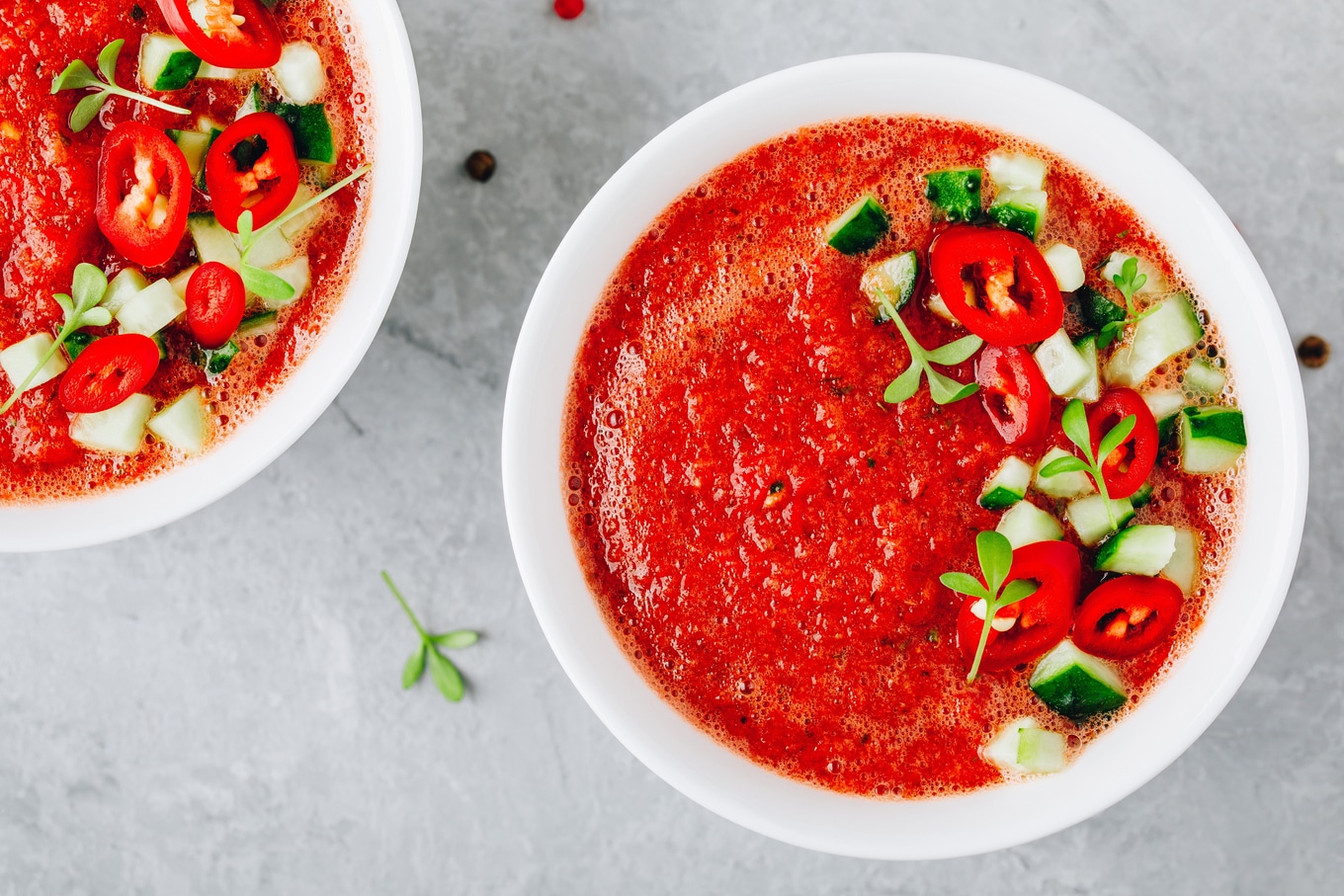 32 Watermelon-Cucumber Gazpacho
Cool down when it's hot outside with a gazpacho soup, which is made with two of the best summertime ingredients: watermelon and cucumber.
Get the recipe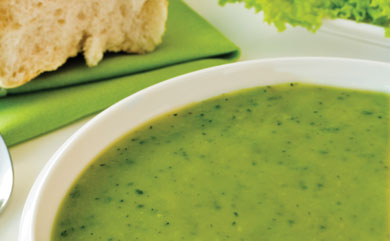 33 Green Gazpacho
Blend together all of your favorite green vegetables to make this nutritious, delicious gazpacho recipe.
Get the recipe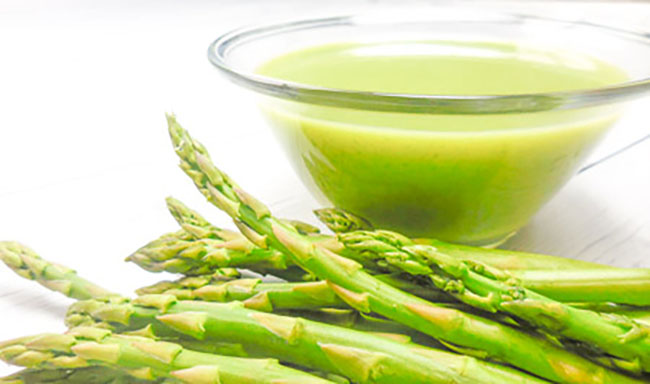 Holly V. Gray
34 Chilled Asparagus Soup
Grab a bunch of asparagus from the grocery store or farmer's market and whip up this tasty perfect-for-brunch chilled soup recipe.
Get the recipe
Sauces & Dips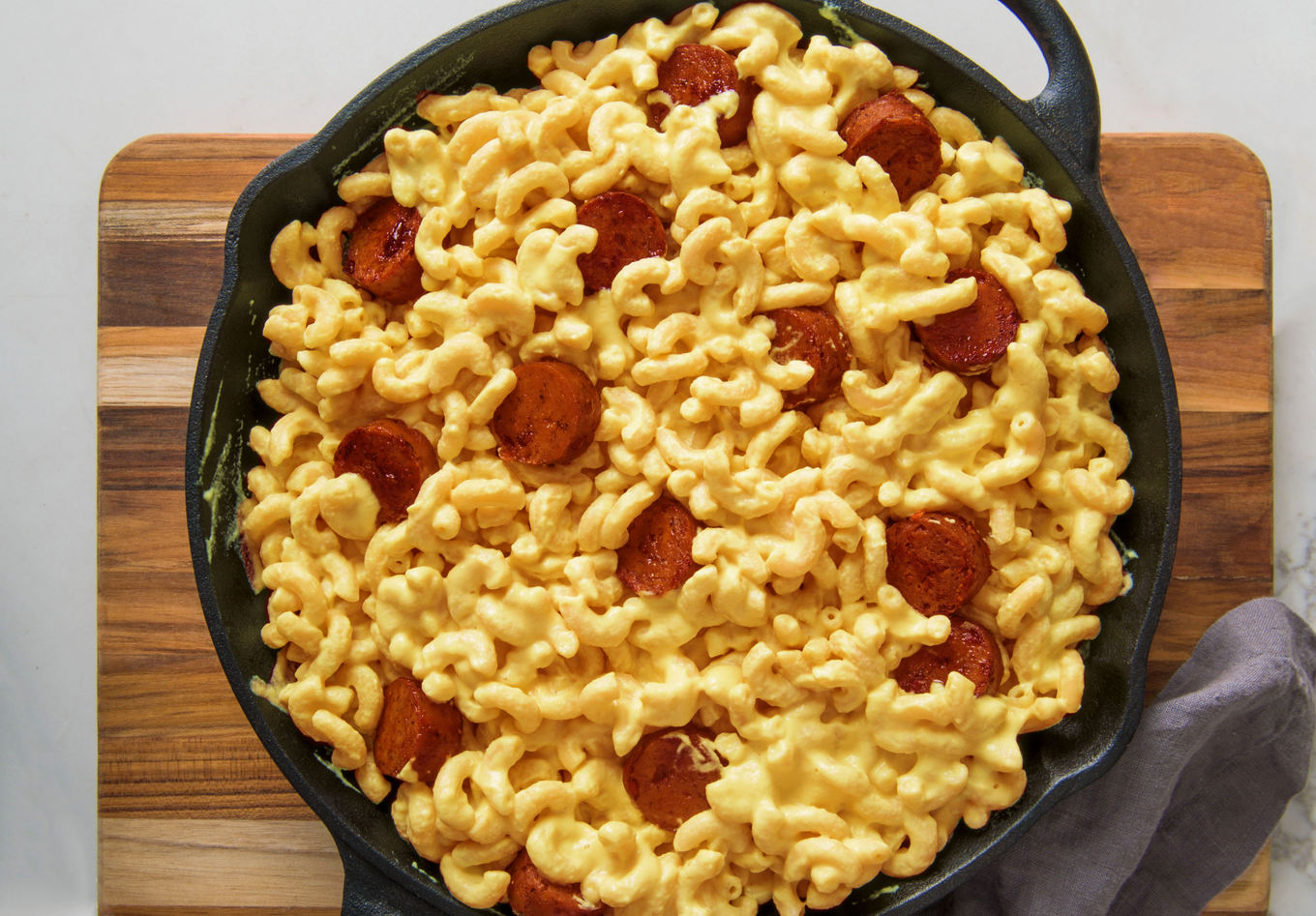 Robin Robertson
35 Mac & Cheese
Make a smooth, creamy, and positively addictive cashew-based mac & cheese sauce using your Vitamix blender. Your friends won't be able to get enough of this one.
Get the recipe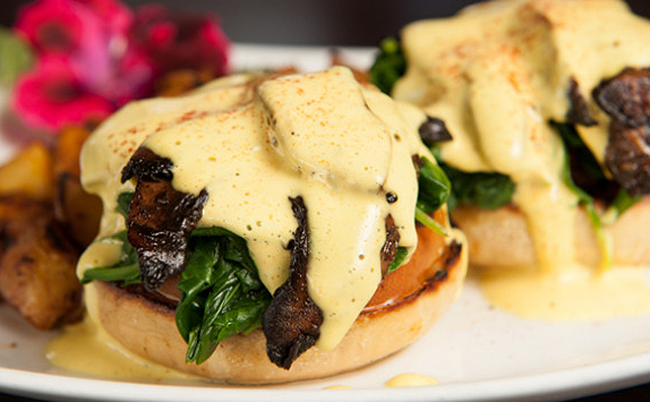 The Ravens
36 Hollandaise
Make a Sunday brunch perfect by making vegan eggs benedict with a blended, silken tofu-based hollandaise sauce.
Get the recipe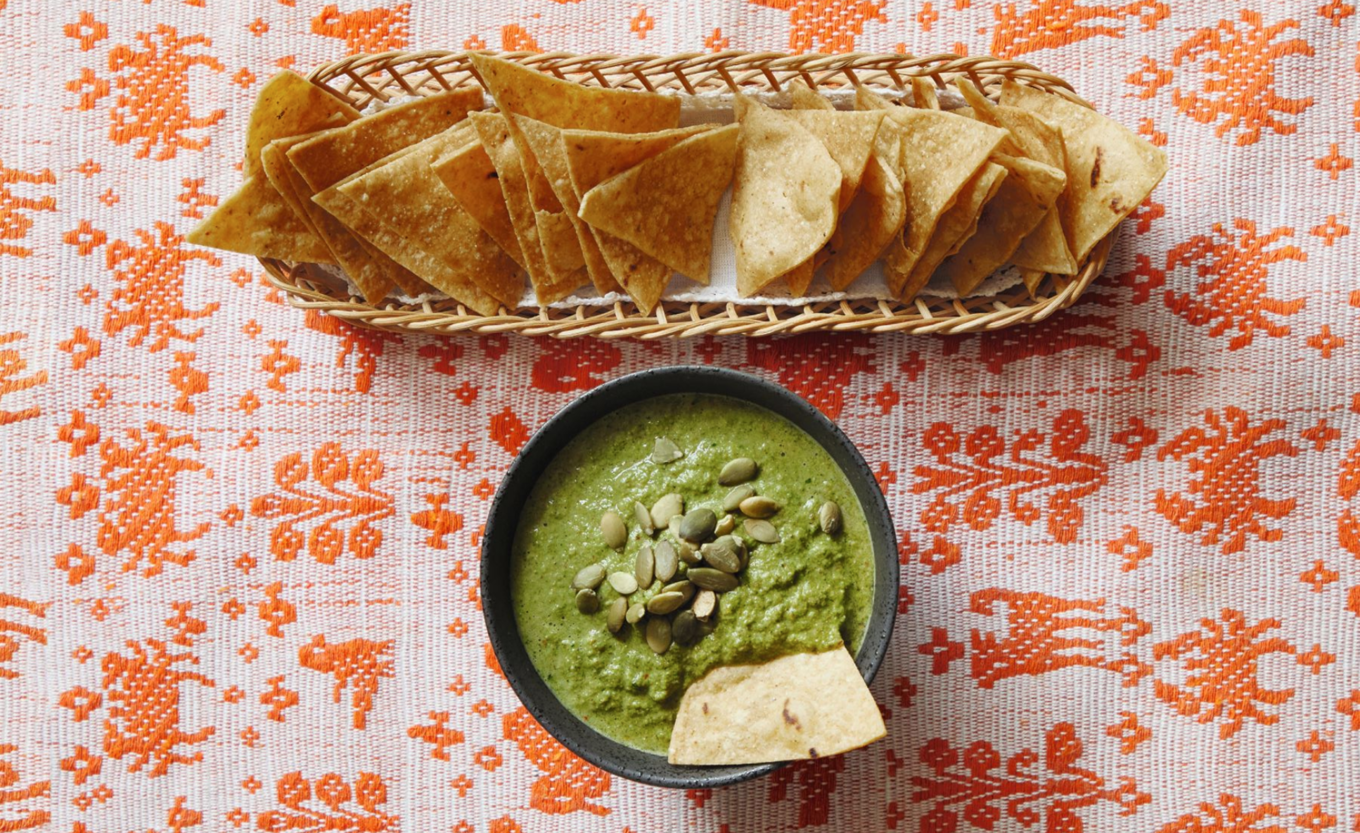 Ignacio 'Nacho' Urquiza
37 Tzirita
Track down some morita chile seeds (which are usually available at Mexican markets!) to make this deliciously fiery tzirita dipping sauce.
Get the recipe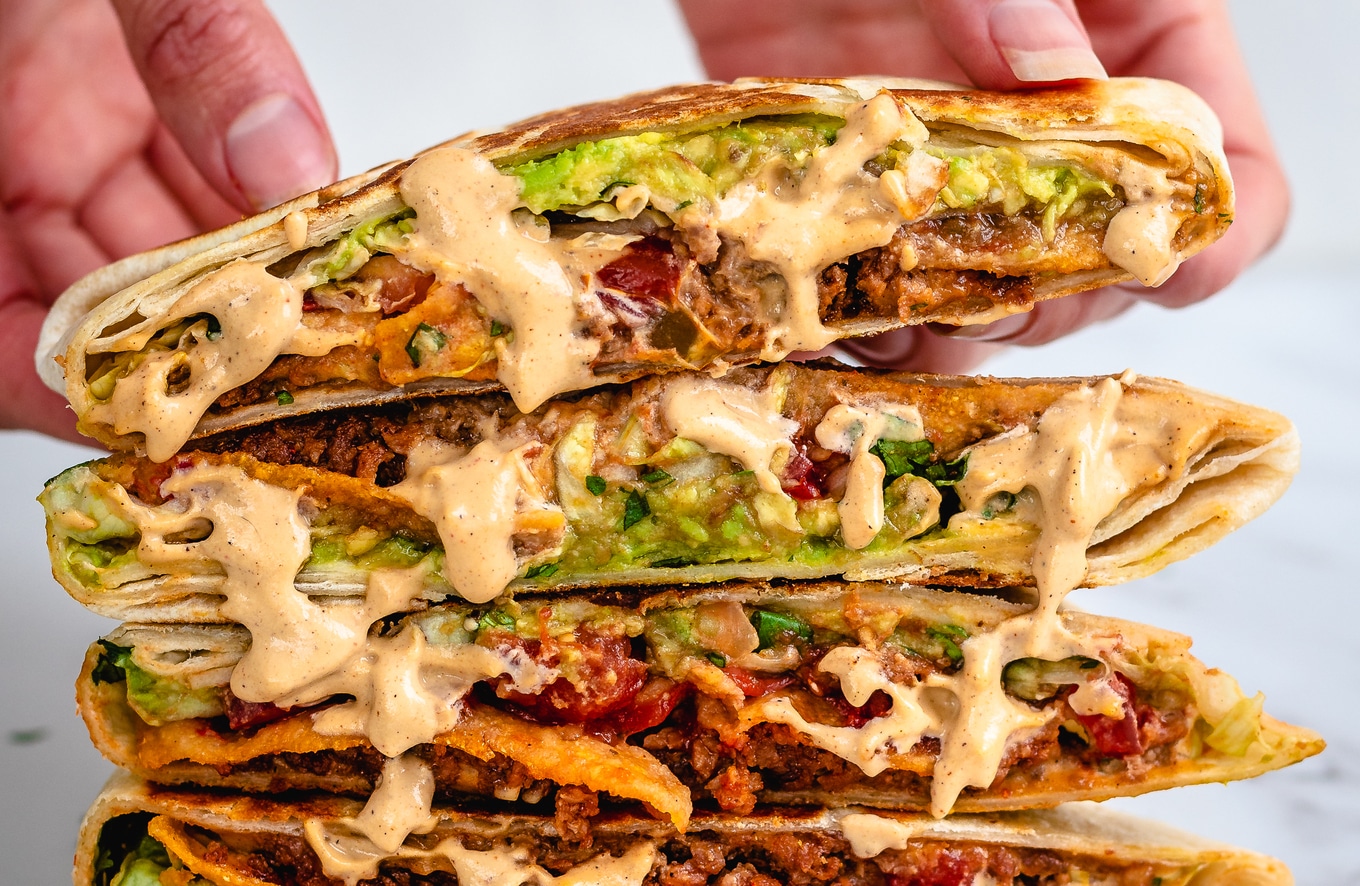 Hannah Sunderani
38 Cashew Queso
Forget Taco Bell, you can make a mouthwatering vegan Crunchwrap Supreme at home. Make sure you whip out your Vitamix to make this gooey cashew queso. Dairy who?
Get the recipe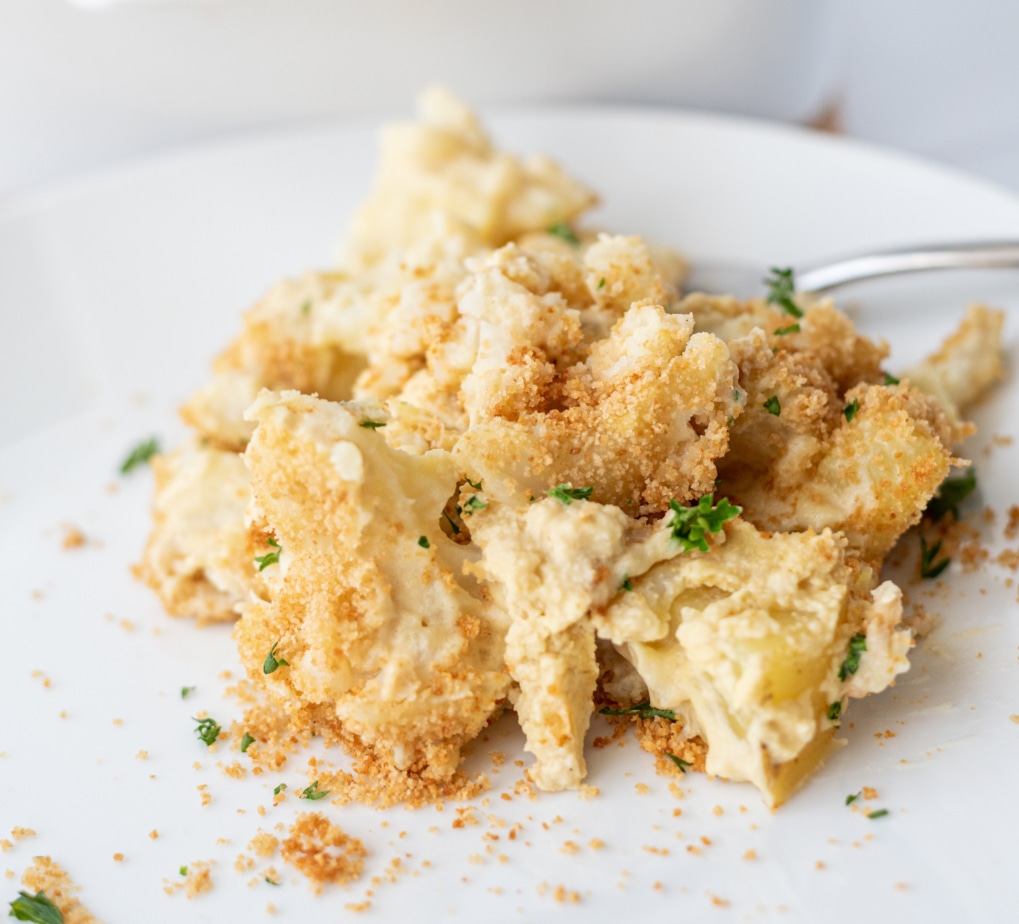 Danielle Keith
39 Cheesy Casserole
Potato casserole is a comforting dish, whatever the weather. Make yours extra cheesy and creamy with this cashew-based sauce.
Get the recipe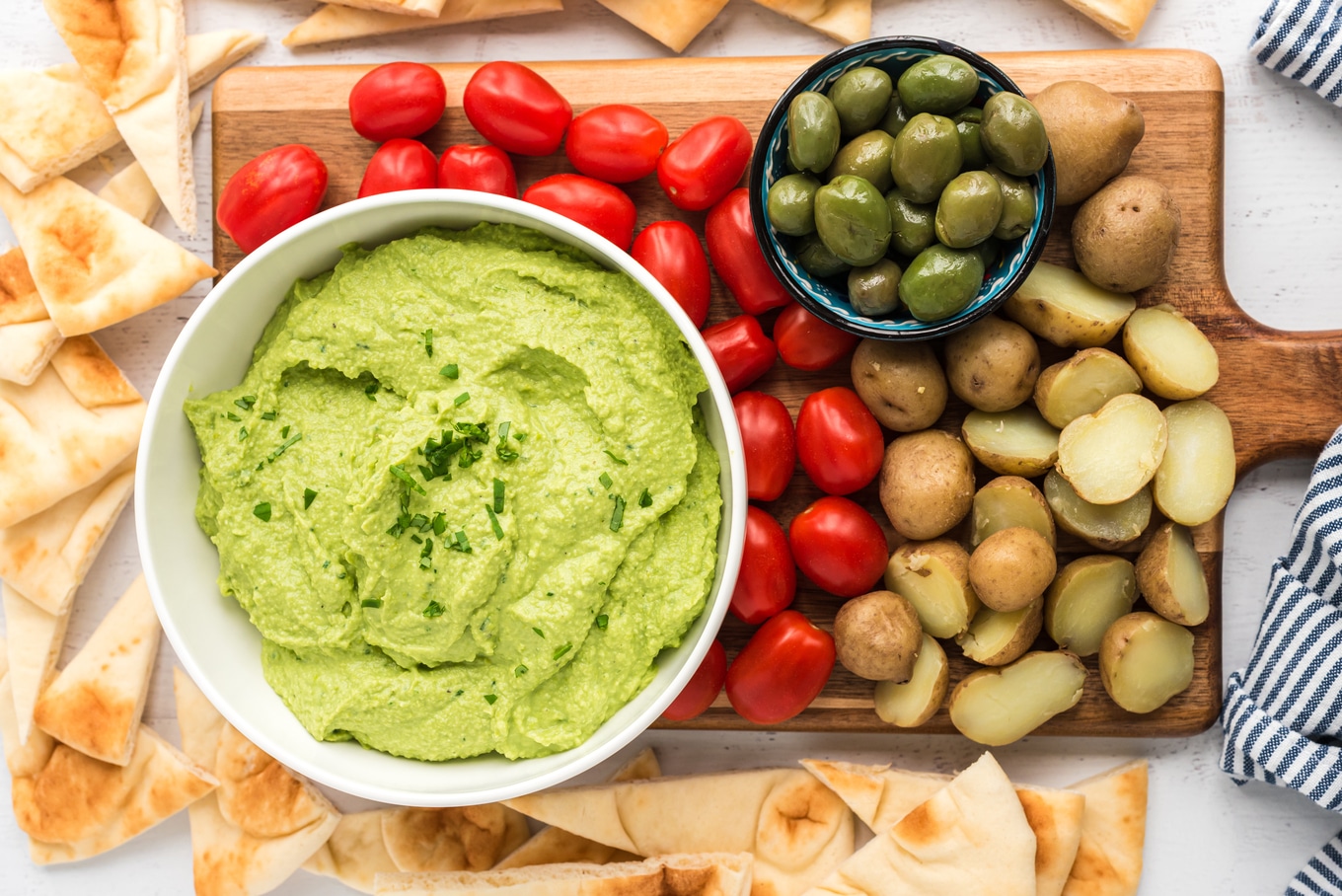 Dreena Burton
40 Avocado Edamame Hummus
If chickpeas aren't your thing, you can get the same delicious hummus texture using a blend of avocado and edamame.
Get the recipe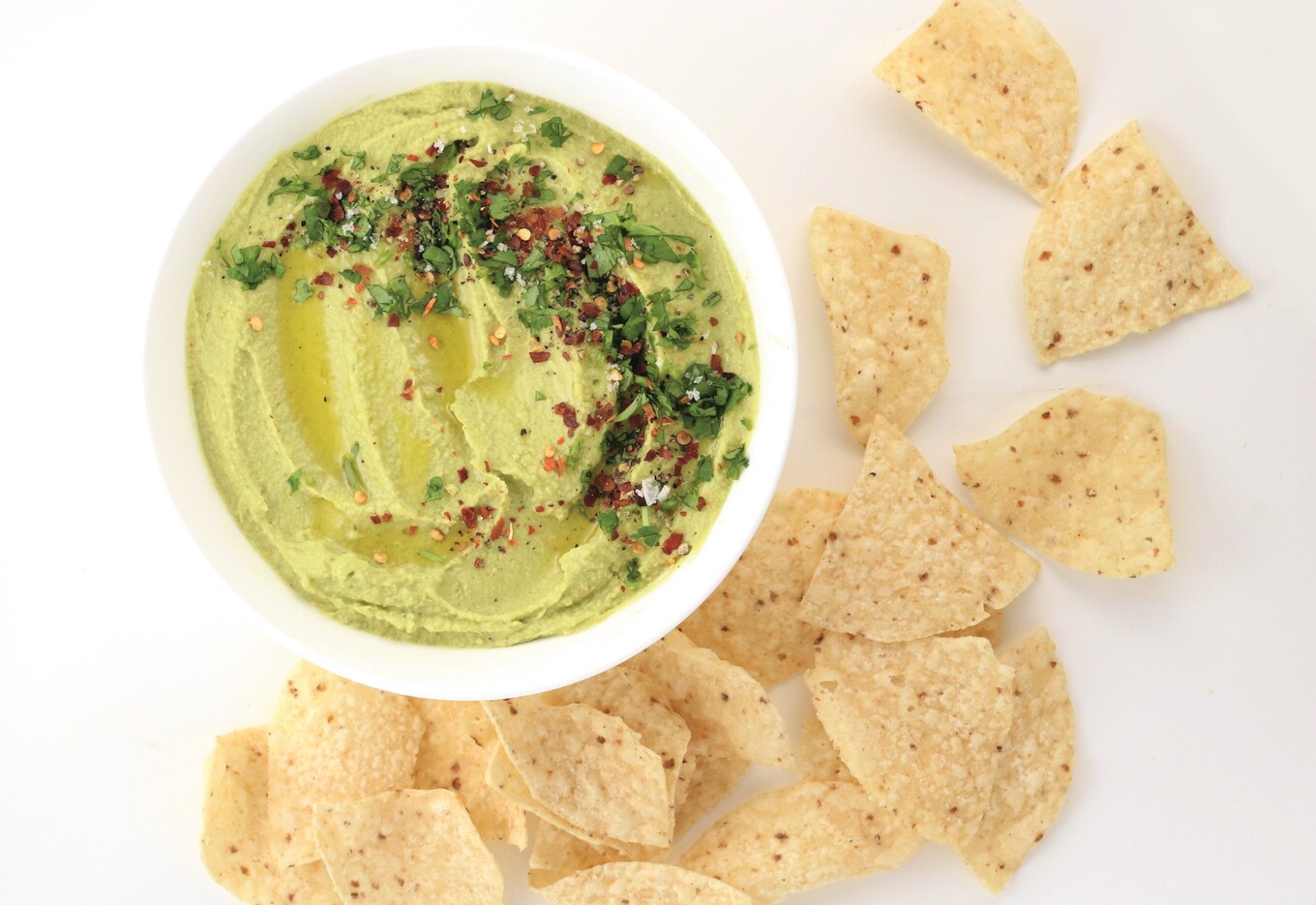 Sam Turnbull
41 Garlicky Chickpea Avocado Hummus Dip
If you are a fan of chickpeas, but you want to do something a little bit different with your hummus dip, consider adding some creamy avocado into the mix.
Get the recipe
Desserts & Brunch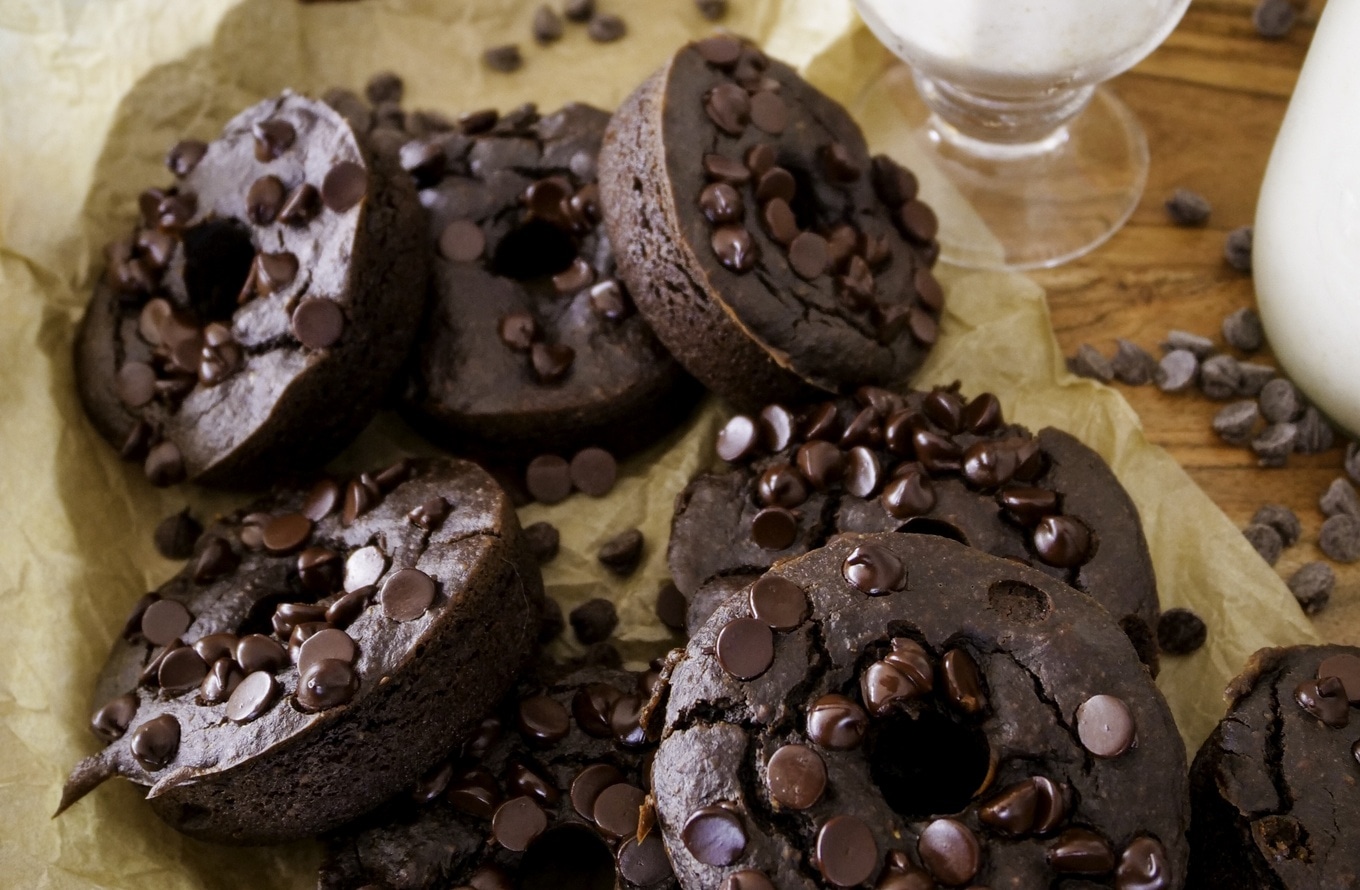 42 Vegan Chocolate Brownie Doughnuts
There's no need to choose between brownies and doughnuts because this chocolatey recipe is a combination of both.
Get the recipe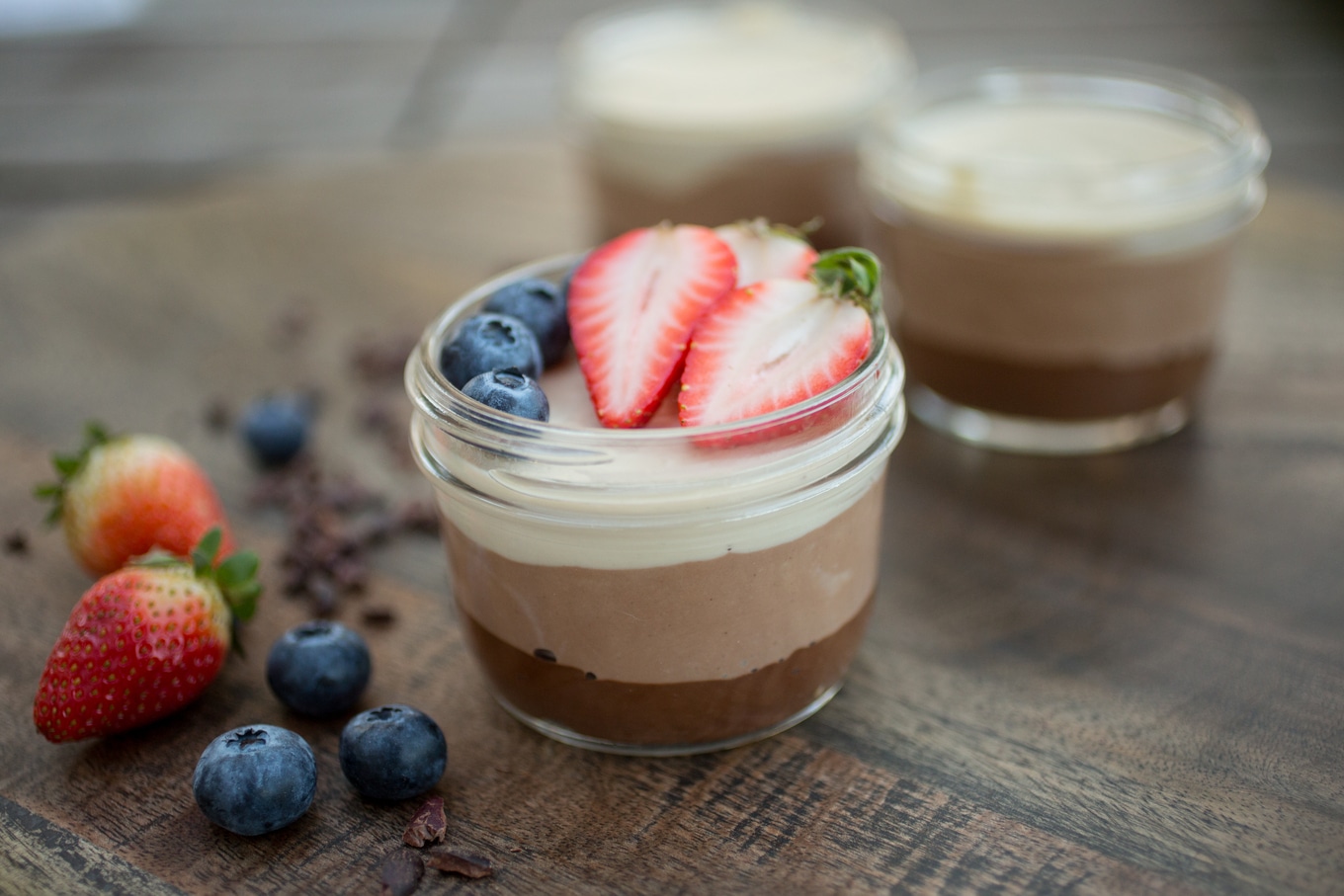 Trilogy Sanctuary
43 Avocado Chocolate Mousse With Vanilla Cashew Cream
Avocado? In a dessert? Yep, we promise it works beautifully. Try this mousse recipe and find out for yourself.
Get the recipe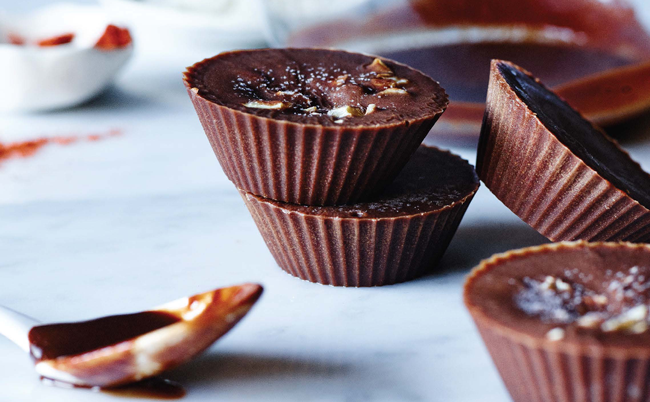 Anson Smart
44 Almond Butter Cups
It's true: Reese's has got nothing on these silky, delicious vegan almond butter cups.
Get the recipe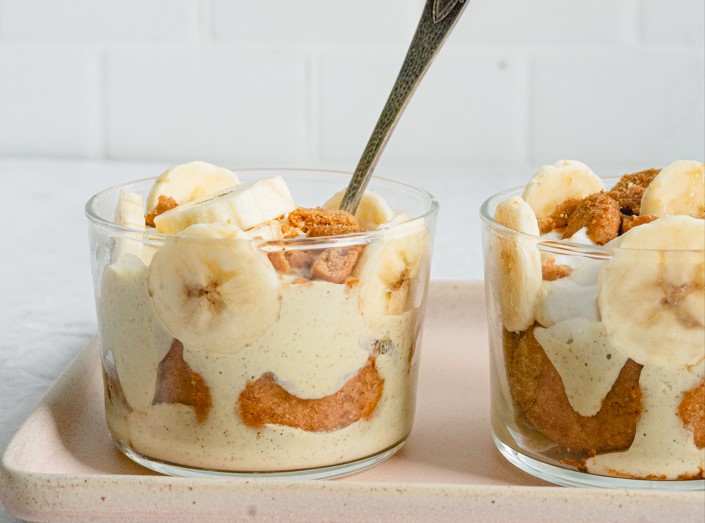 Micah Siva
45 Banana Coconut Pudding
Layer bananas, cookies, pudding, and yogurt for a tasty treat. This is guaranteed to become your new favorite dessert.
Get the recipe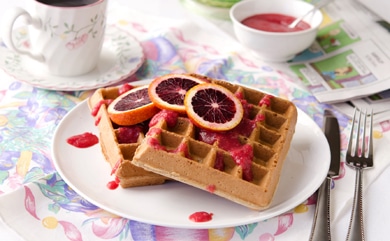 Jackie Sobon
46 Spiced Belgian Waffles With Blood Orange Sauce
Make brunchtime a little more interesting by drizzling some homemade blood orange sauce over your Belgian waffles.
Get the recipe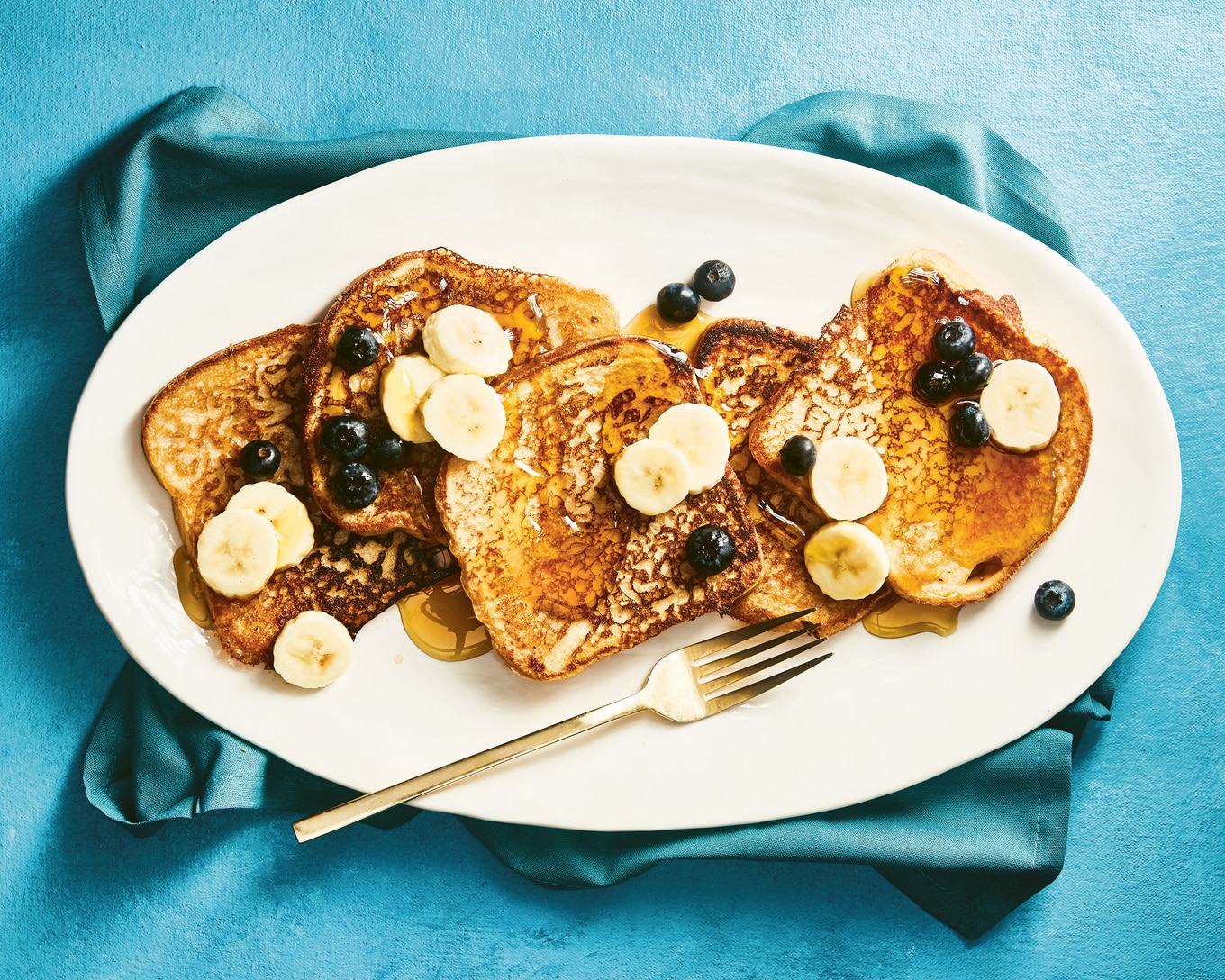 Isa Chandra Moskowitz
47 Banana French Toast
This tasty French toast recipe is guaranteed to please the whole family—even the fussy eaters!
Get the recipe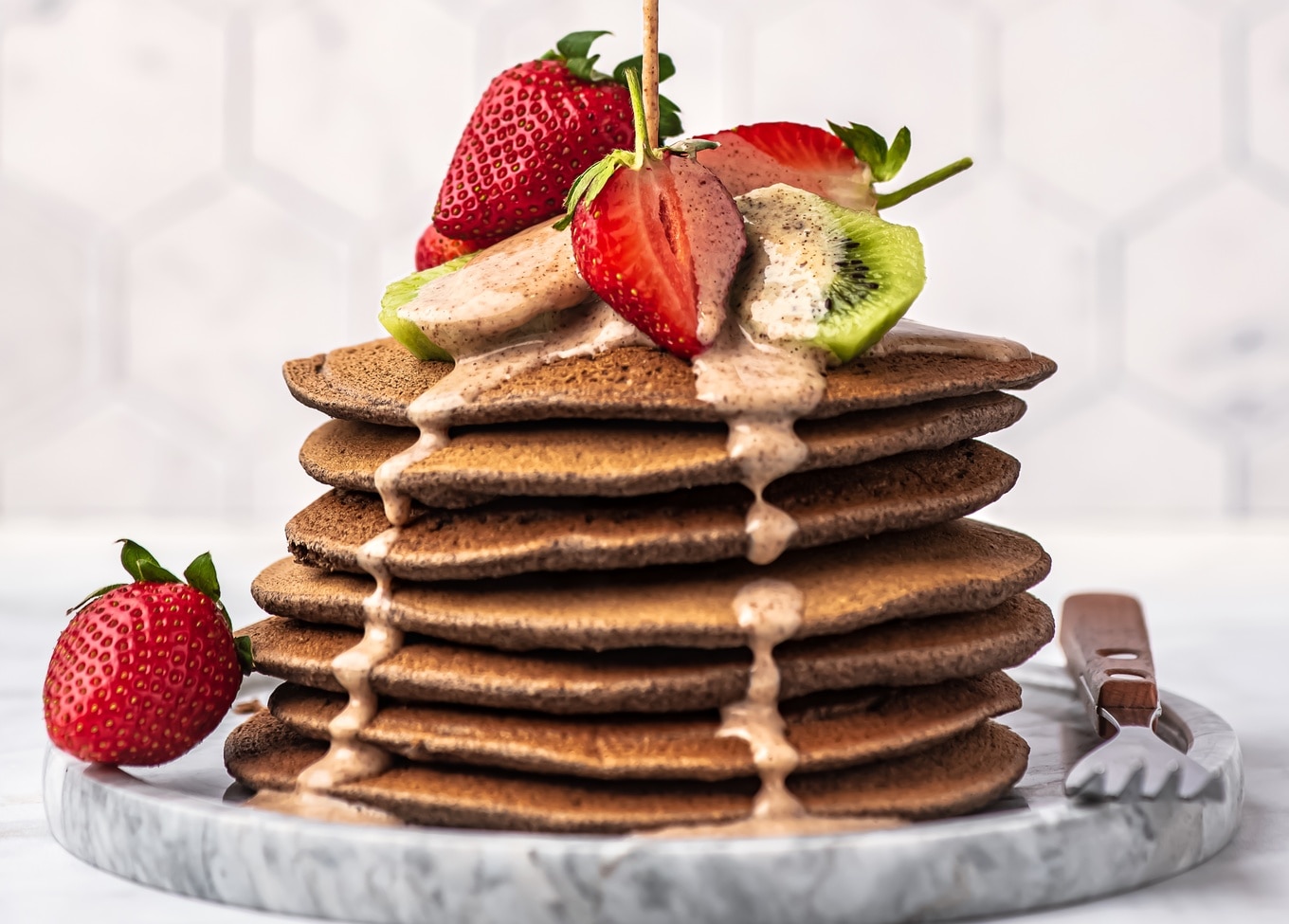 Ashley Madden
48 Buttermilk Buckwheat Pancakes With Almond Butter Caramel
Give this brunch classic a nutritious, plant-based upgrade by using ingredients like whole-grain buckwheat, brown rice flour, banana, and chia seeds.
Get the recipe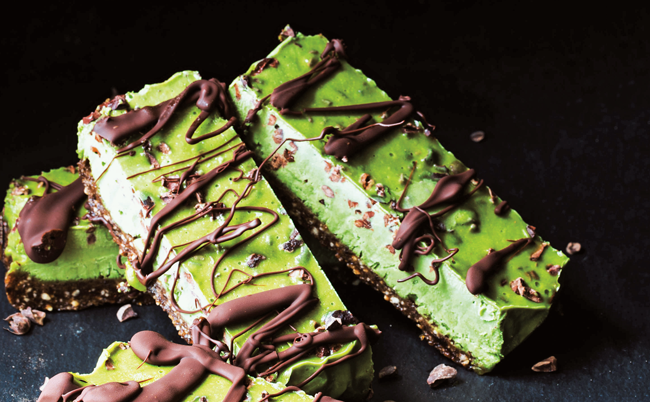 Page Street Publishing
49 Two-Step Vegan Chocolate Matcha Energy Bars
Give your body a (delicious) burst of energy by making these delectable matcha bars. You'll be craving them long after the last bite!
Get the recipe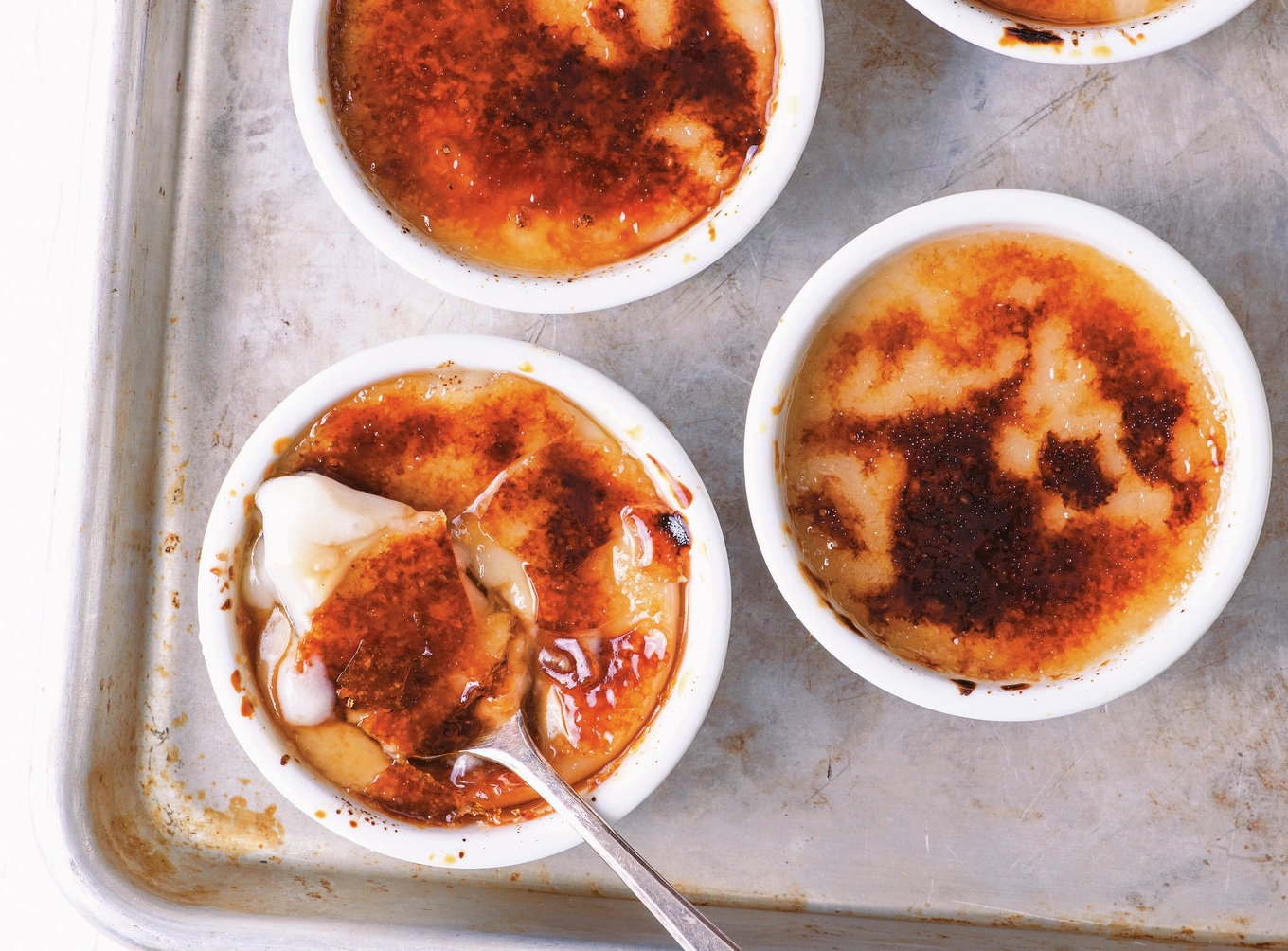 Alex Shytsman
50Vegan White Chocolate Crème Brûlée

Crème brûlée is an indulgent dessert, but you don't have to make it with animal products. Instead, this recipe calls for ingredients cashews, coconut milk, arrowroot flour, and cacao butter.
Get the recipe
For more on vegan blender recipes, read:
Here at VegNews, we live and breathe the vegan lifestyle, and only recommend products we feel make our lives amazing. Occasionally, articles may include shopping links where we might earn a small commission. In no way does this effect the editorial integrity of VegNews.