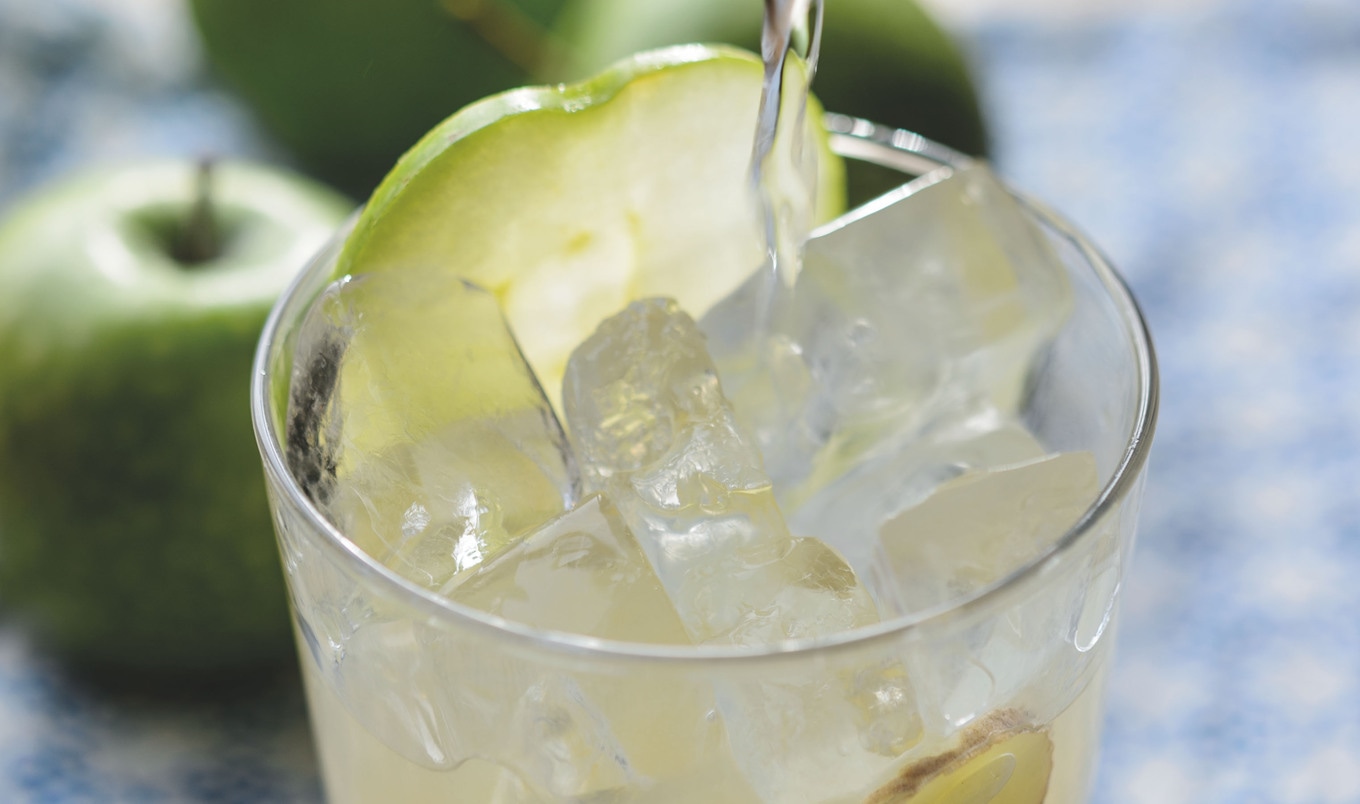 Fuji apple juice and a touch of agave temper aromatic and intense ginger for a spicy-sweet sparkling vegan beverage that's sure to awaken your taste buds.
March 25, 2020
This effervescent mocktail from the Dry: Delicious Handcrafted Cocktails and Other Clever Concoctions cookbook requires a juicer, but if you don't have one, run the ingredients through a blender and then strain out the pulp.
What you need:
2 Fuji apples, cored, with a slice reserved for garnish
½ cup peeled and sliced fresh ginger
½ cup ice
½ cup sparkling water
1 teaspoon agave
What you do:
Into a juicer, add apples and ginger. Stir mixture well.
Into a tall glass, add ice and pour over apple-ginger juice. Top with sparkling water and stir in agave. Garnish with a slice of apple.