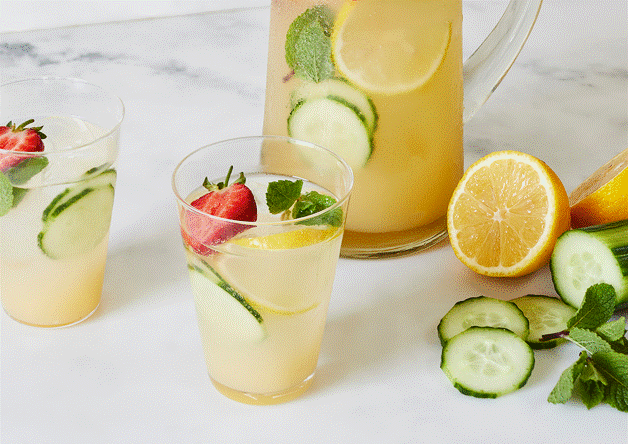 Refreshing, seasonal, and served ice-cold, this drink has grown-up flavors, sans alcohol.
June 8, 2022
Choose good quality, cloudy apple juice to use in this recipe from the Vegan BBQ cookbook for the most divine mocktail. Change up the flavors by substituting the elderflower for a cinnamon stick and the sparkling lemonade for ginger ale.
What you need:
¼ cucumber, sliced into rounds
4 strawberries, destemmed and sliced
2 slices lemon
¼ cup fresh mint
2 sprigs fresh elderflower
4 cups good-quality apple juice, chilled
2 cups sparkling lemonade, chilled
Crushed ice, to serve
What you do:
Into a large jug, muddle cucumber, strawberries, lemon, mint, and elderflower. Add apple juice, and stir in lemonade.
Into tall glasses filled with crushed ice, pour drink and serve.
Photo credit: Luke Albert