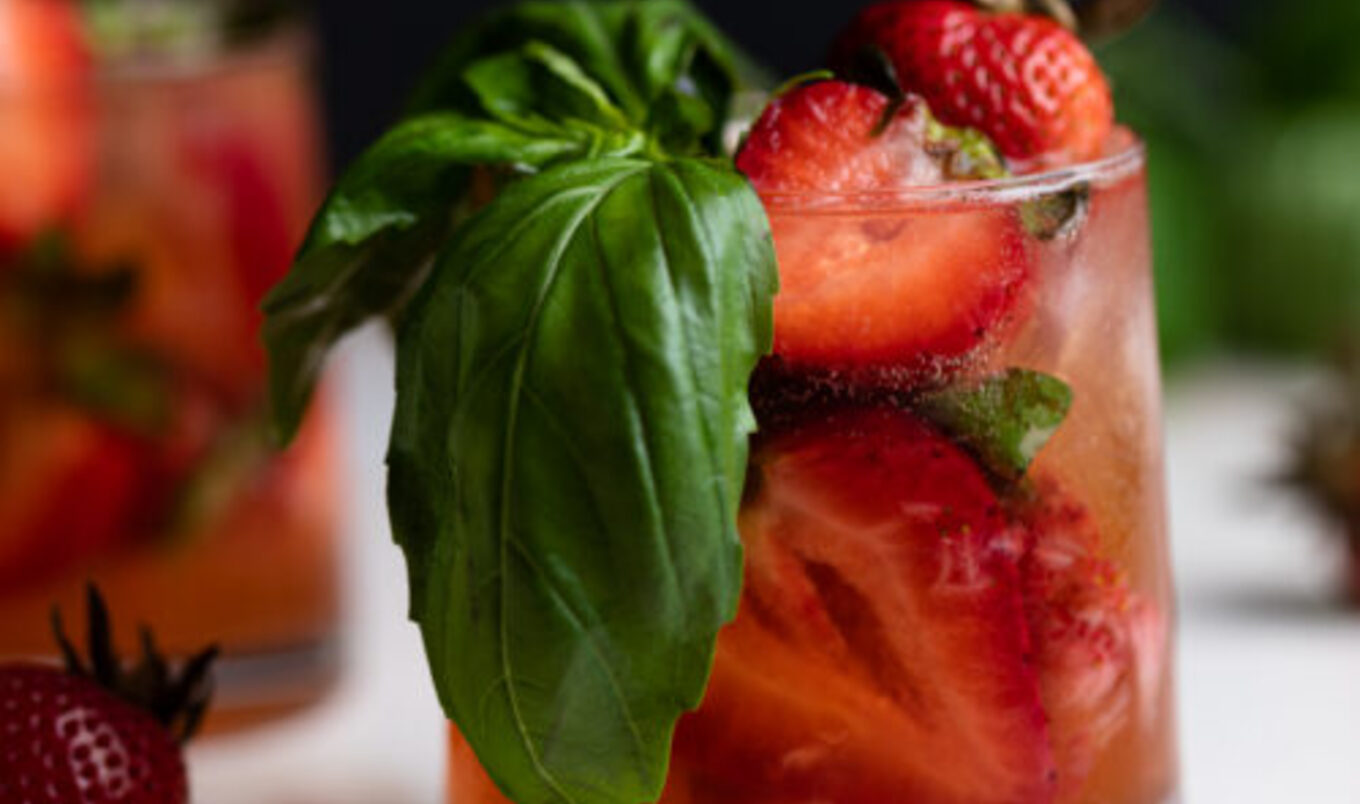 Whip up a lightly sweet, super spingy mocktail with just a few simple ingredients.
May 26, 2023
The sweet and herby mixture of strawberries, pineapple, and basil with a hit of fiery sweetness from ginger beer make this mocktail from Orchids + Sweet Tea an instant winner.
What you need:
2 cups strawberries, stems removed and sliced
¼ cup basil leaves
1 cup pineapple juice
3 tablespoons agave nectar
1 bottle ginger beer, for topping
Toppings:
Crushed ice
Sliced strawberries
Fresh basil leaves
What you do:
In a bowl, add strawberries, basil, and pineapple juice, muddling until strawberries are fully broken down and basil is lightly crushed. Add agave and stir until well combined.
Add crushed ice to two glasses. Add 3 tablespoons of muddled strawberries to bottom of each glass. Through a strainer, pour in ⅓ cup of strawberry-pineapple mixture to each glass, and top with ginger beer until glasses are ¾ filled. For additional garnish, add sliced strawberries, and basil leaves.
For more recipes like this, check out: