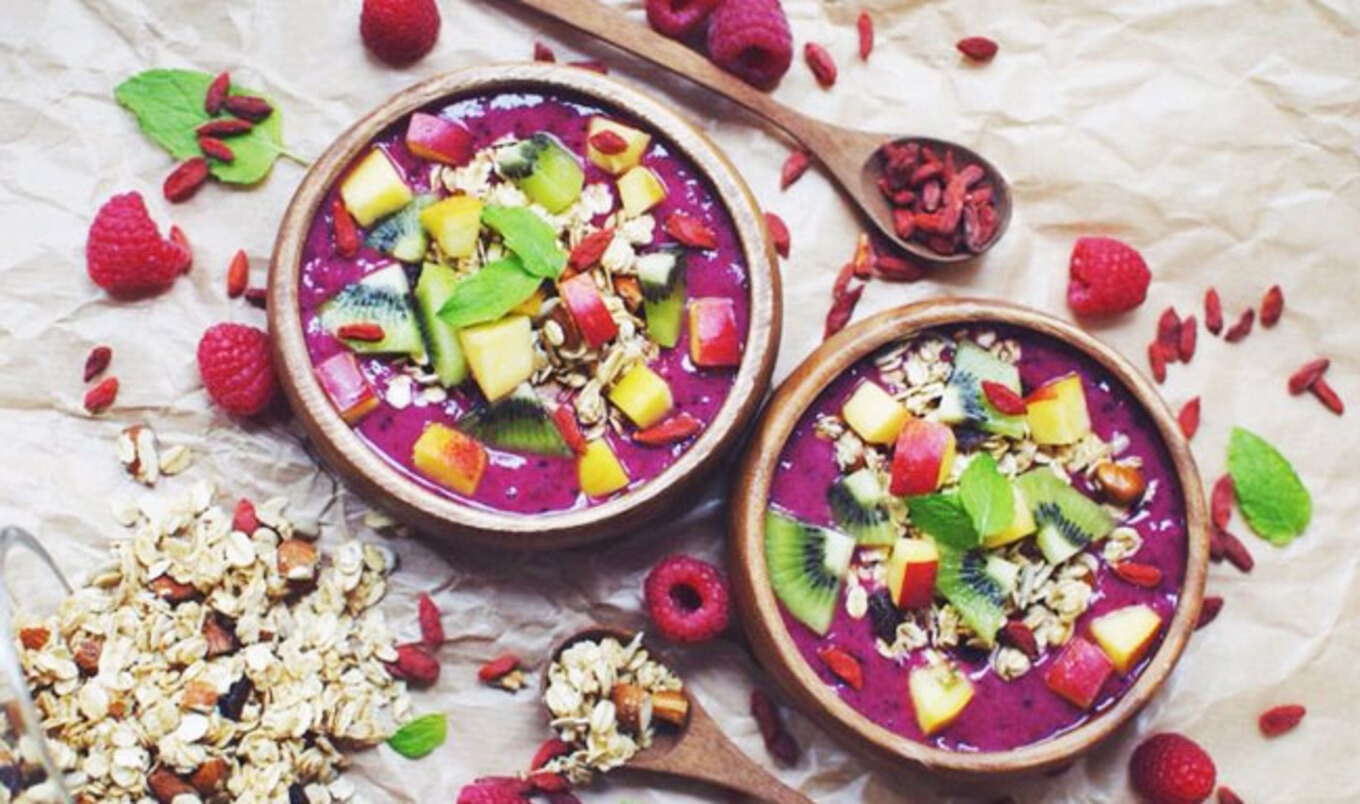 With more than 1 million images under the smoothie bowl hashtag on Instagram, this food trend is here to stay.
June 17, 2021
---
Consisting of a bowl with a thick, fruity, blended base and loaded with superfood-centric toppings, smoothie bowls have found their unique niche on Instagram thanks to beautiful aesthetics and the thriving healthy eating community of users. Scrolling through the multitude of colorful creations provides all of the inspiration you need to get into the kitchen, pull out your blender, and create your own beautiful smoothie bowl. However, with so many amazing pictures, scrolling can also have you wondering which recipes you should make first. With this in mind, we've created this list to highlight 10 of our favorite smoothie bowl recipes from Instagram.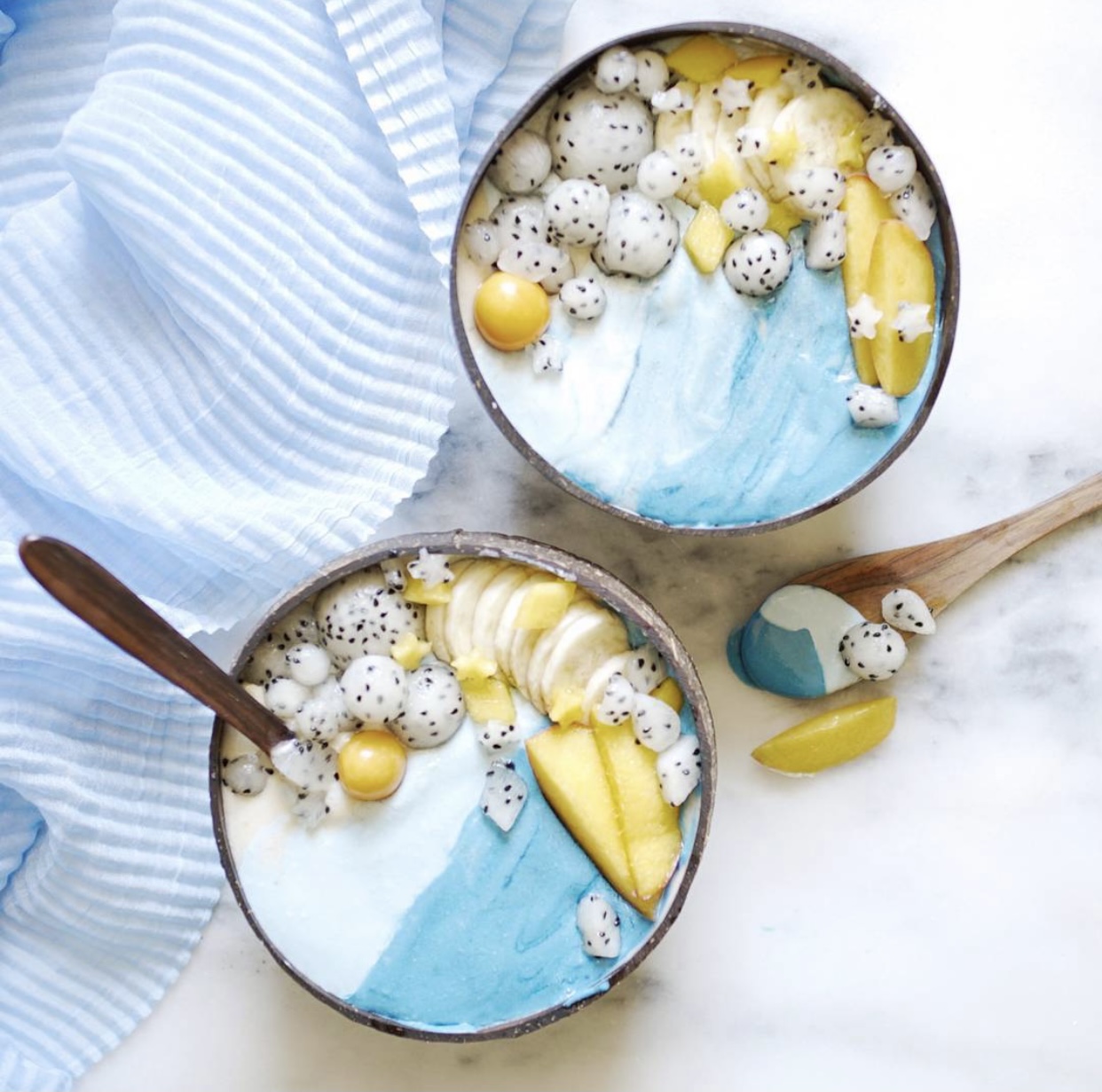 @lmhallman/Instagram
1. Ocean Smoothie Bowl
Feel oh so calm as you dig into these ombre ocean smoothie bowls—made from a nutrient-rich blend of bananas, coconut water, and blue-green algae—topped with peaches, golden berries, and dragon fruit for an extra dose of tropical goodness.
Find the recipe here.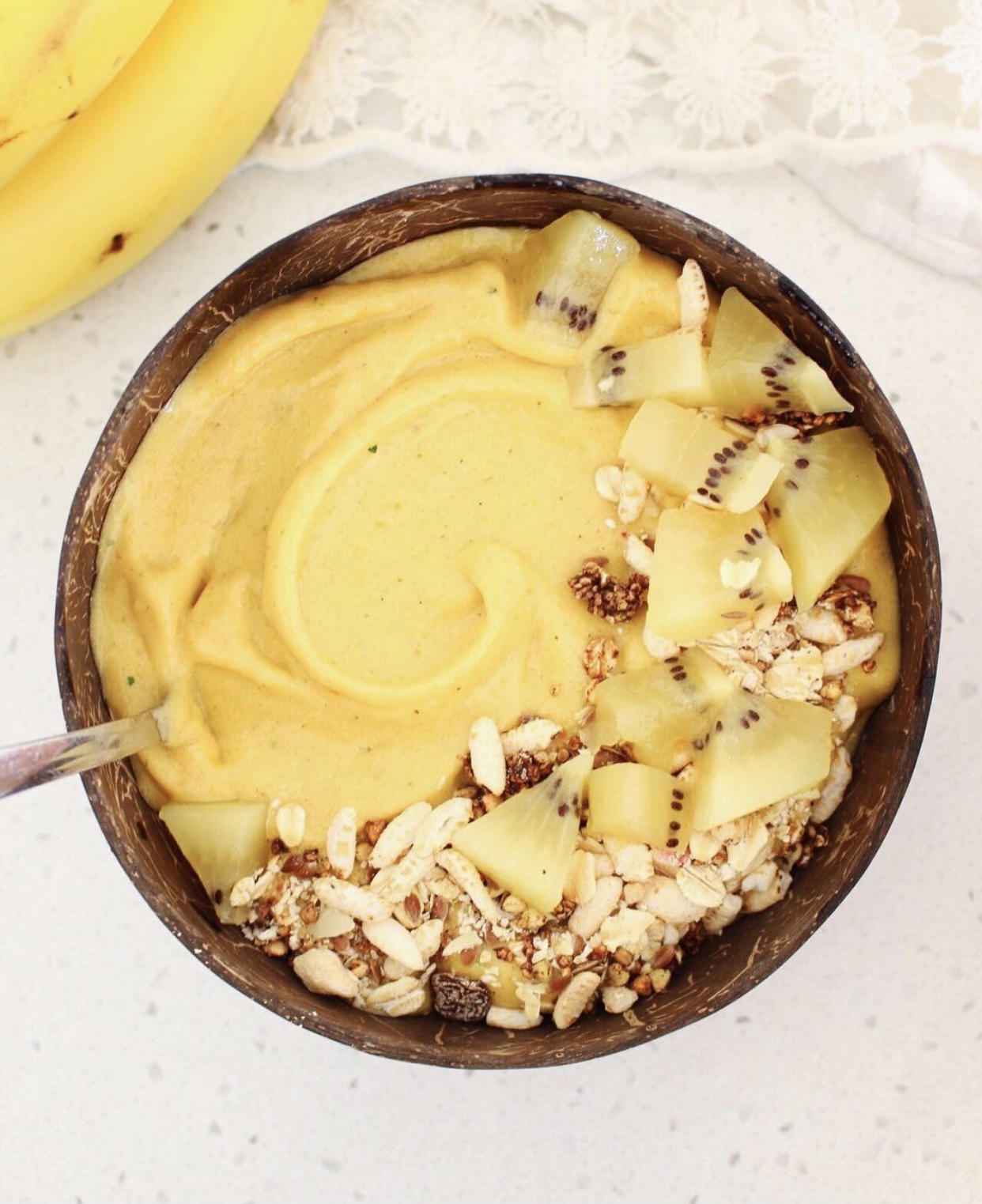 @naturally_nina_/Instagram
2. Sunshine Smoothie Bowl
Naturally Nina's "Sunshine In a Bowl" is the perfect way to start your day due to the mood-boosting power of turmeric and punch of vitamin-C from fresh, juicy mangoes.
Find the recipe here.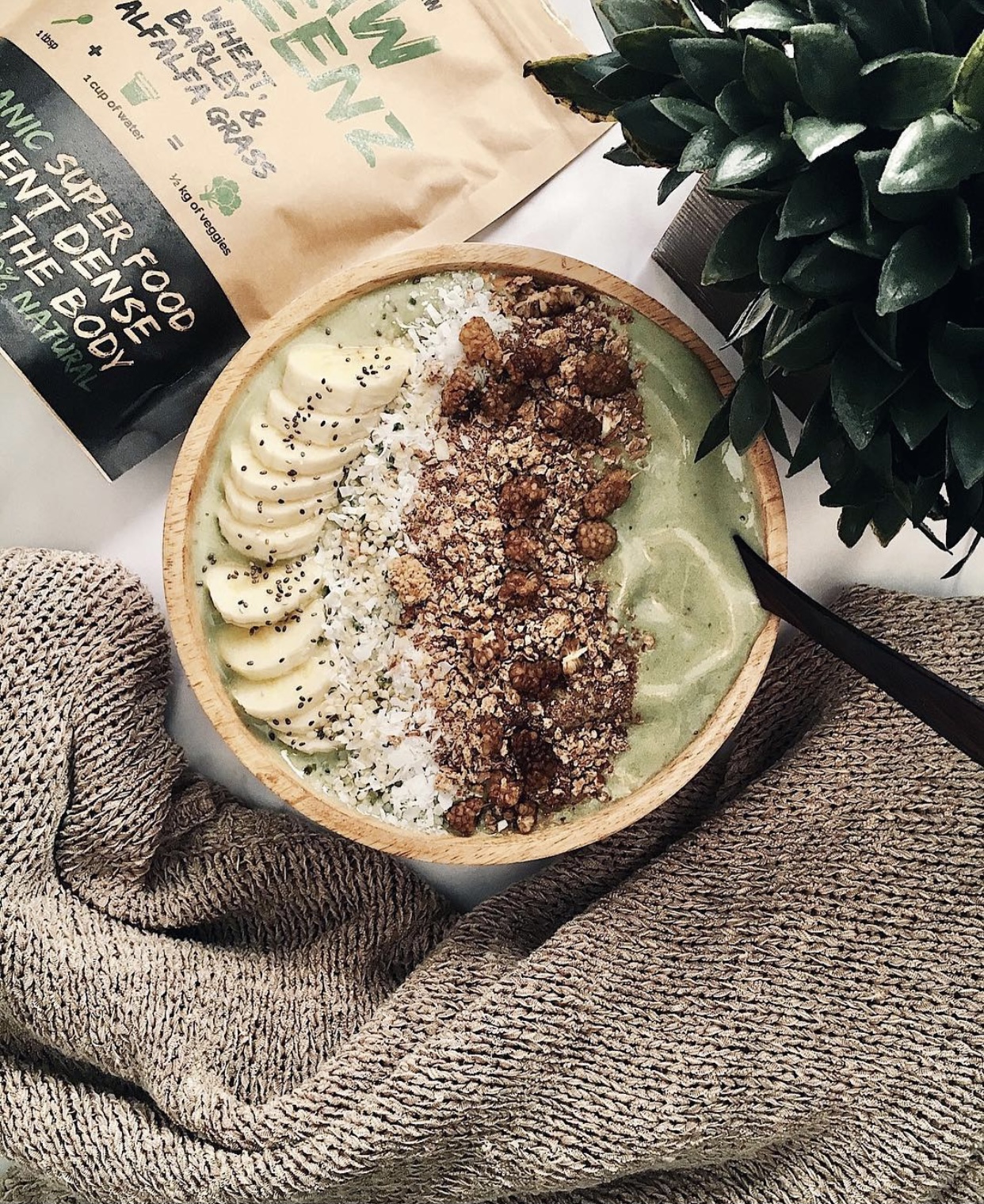 @consciouslykay/Instagram
3. Green Protein Smoothie Bowl
You'll almost forget you're eating your greens thanks to this protein-loaded bowl from Fruitful Soul that's boosted with Amazing Grass's detox and digest powder, and sprinkled with coconut, dried mulberries, and granola.
Find the recipe here.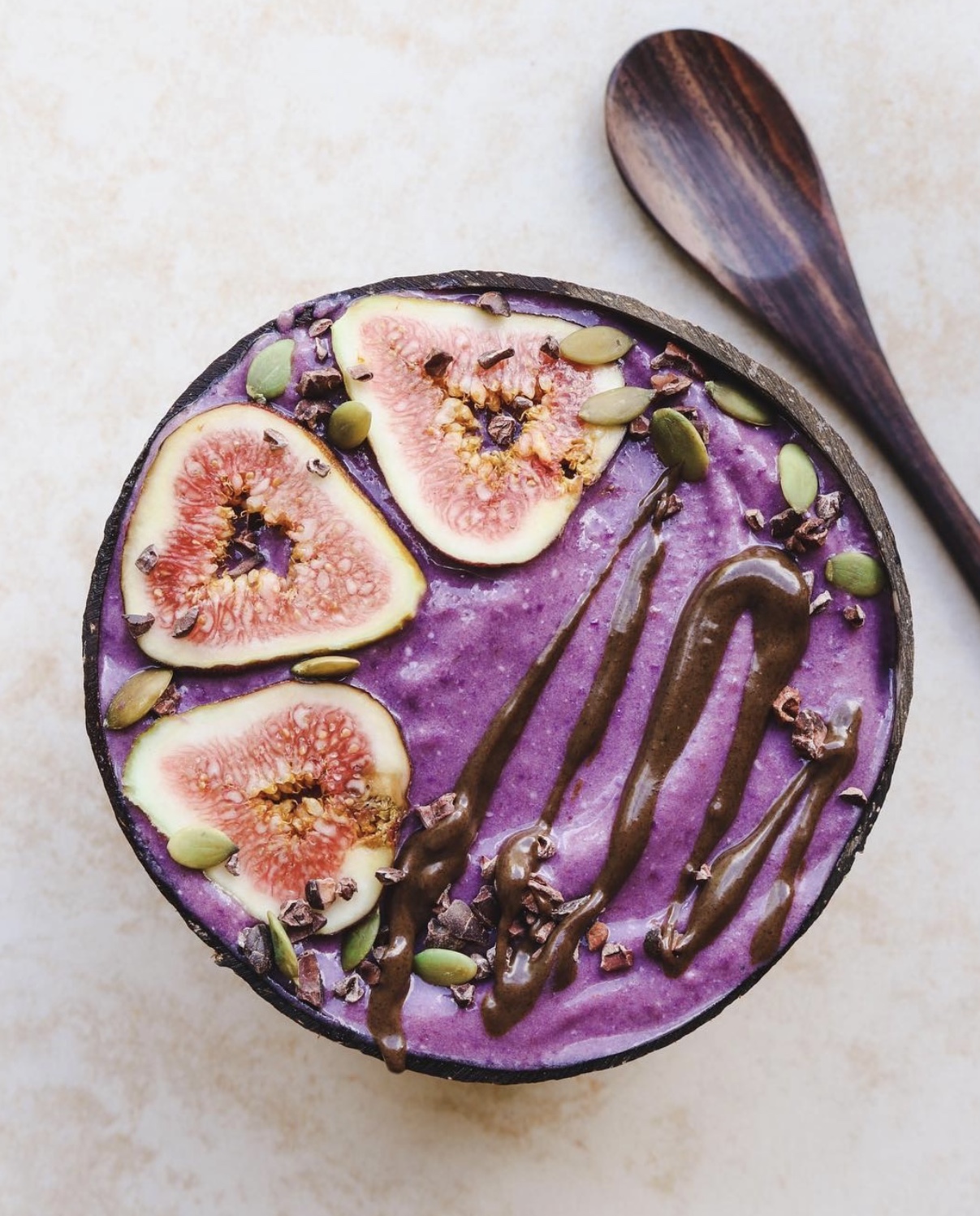 @frommybowl/Instagram
4. Sweet Potato Smoothie Bowl
Sneak in your vegetables with this ultra-vibrant plum-colored Sweet Potato Smoothie Bowl topped with fresh figs and drizzled with Jem Organics superberry butter.
Find the recipe here.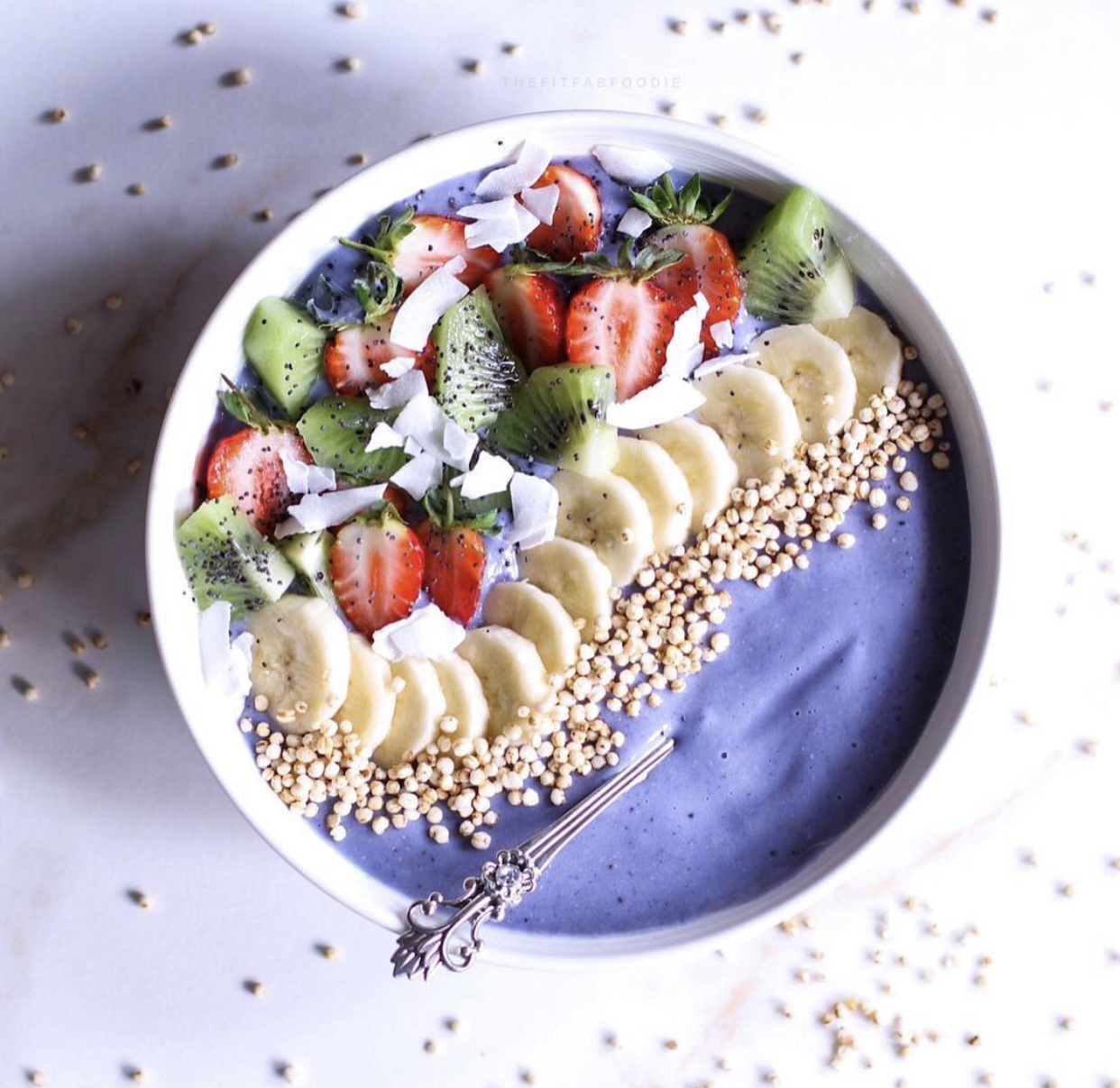 @thefitfabfoodie/Instagram
5. Butterfly Pea Smoothie Bowl
The Fit Fab Foodie's pale purple-hued creation has a secret ingredient (it's cauliflower), but you'd never be able to tell because of the blended bananas and creamy cashew milk.
Find the recipe here.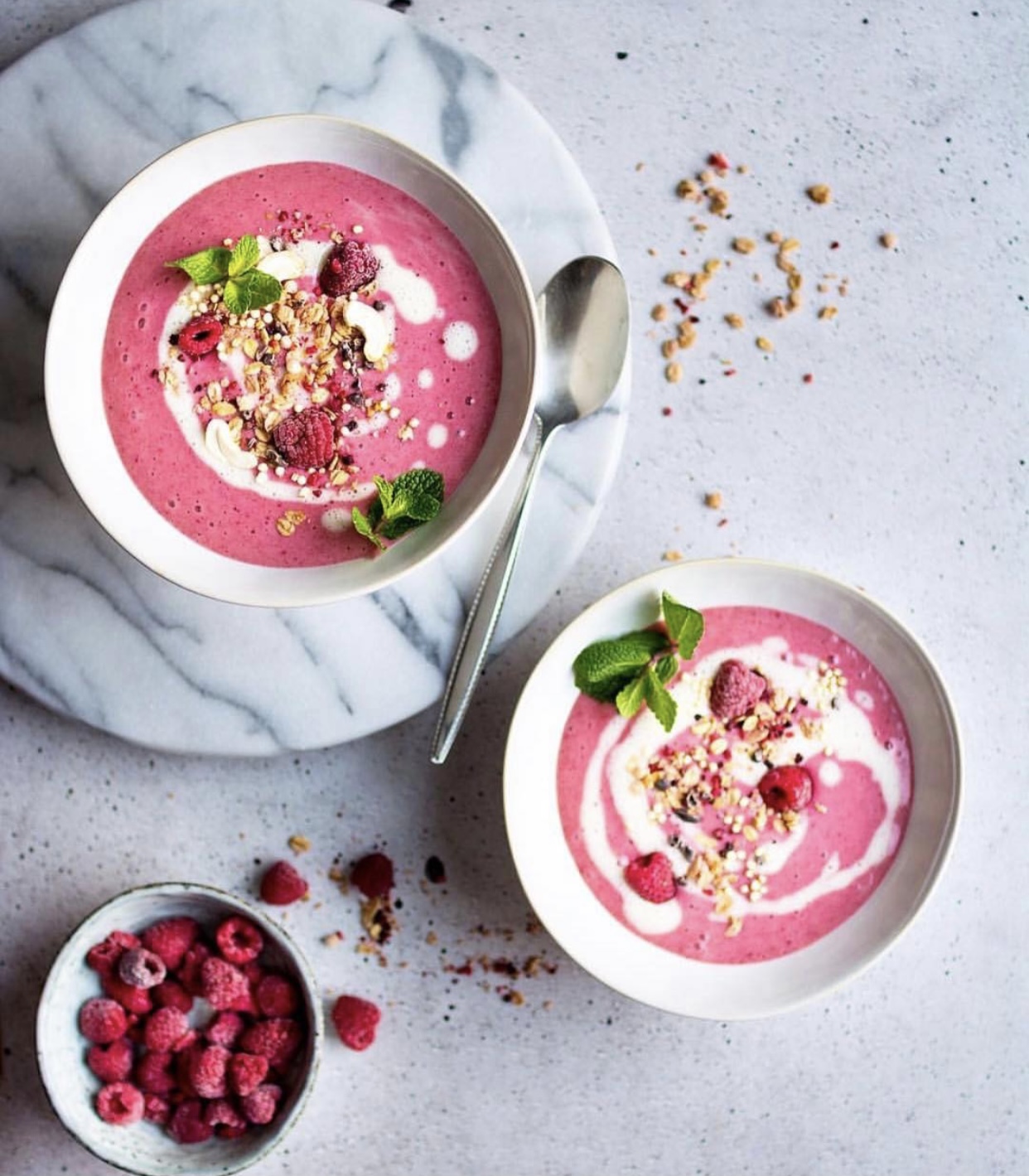 @smoothiebowls/Instagram
6. Simple Pink Smoothie Bowls
These super simple bowls require only three ingredients for the base and are versatile enough that you can top them with any of your favorite sprinklings.
Find the recipe here.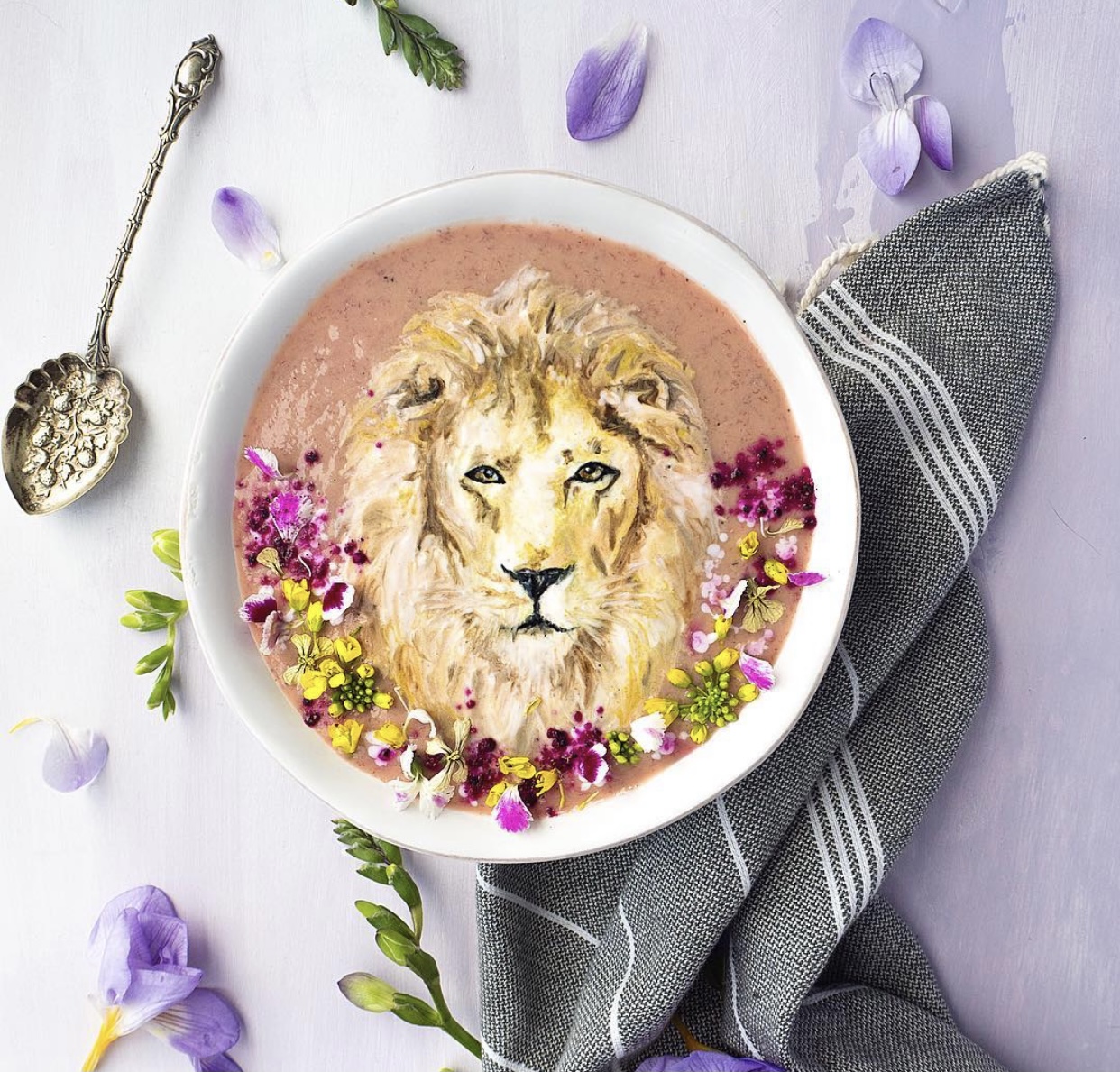 @hazelzakariya/Instagram
7. Animal Portrait Smoothie Bowl
Hazel Zakariya's smoothie bowl creations are more like a work of art in which beautiful tropical birds and ferocious lions made from nourishing ingredients take center stage. We appreciate the plant-based ingredients she uses, and her feed provides ample inspiration for us to create art out of our food.
Find the recipe here.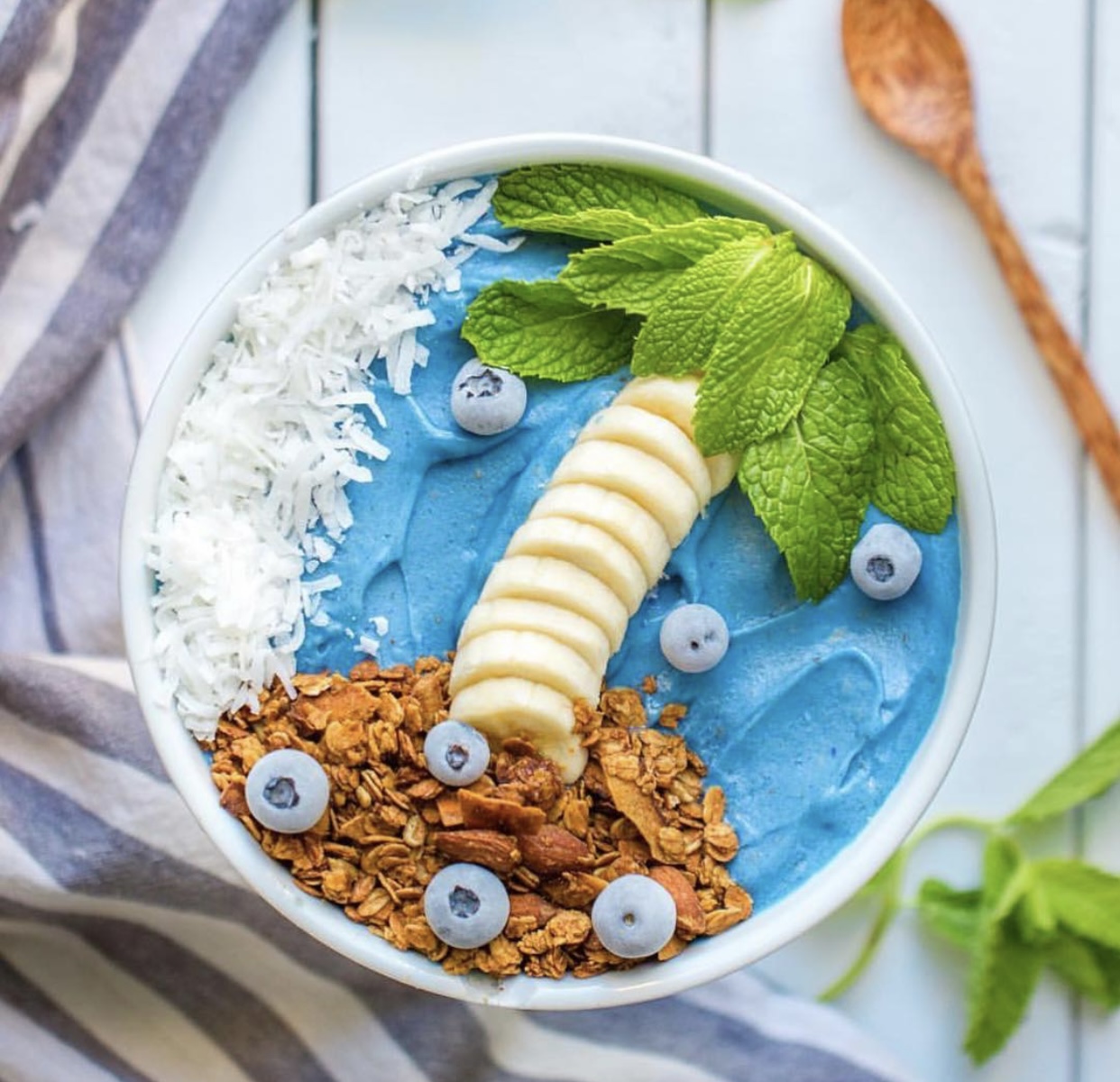 @briewilly/Instagram
8. Island Smoothie Bowl
This breezy, electric-blue frozen blend gets its bright color from blue Spirulina powder, while the banana and granola "palm tree" topping will have you dreaming of a summer island adventure.
Find the recipe here.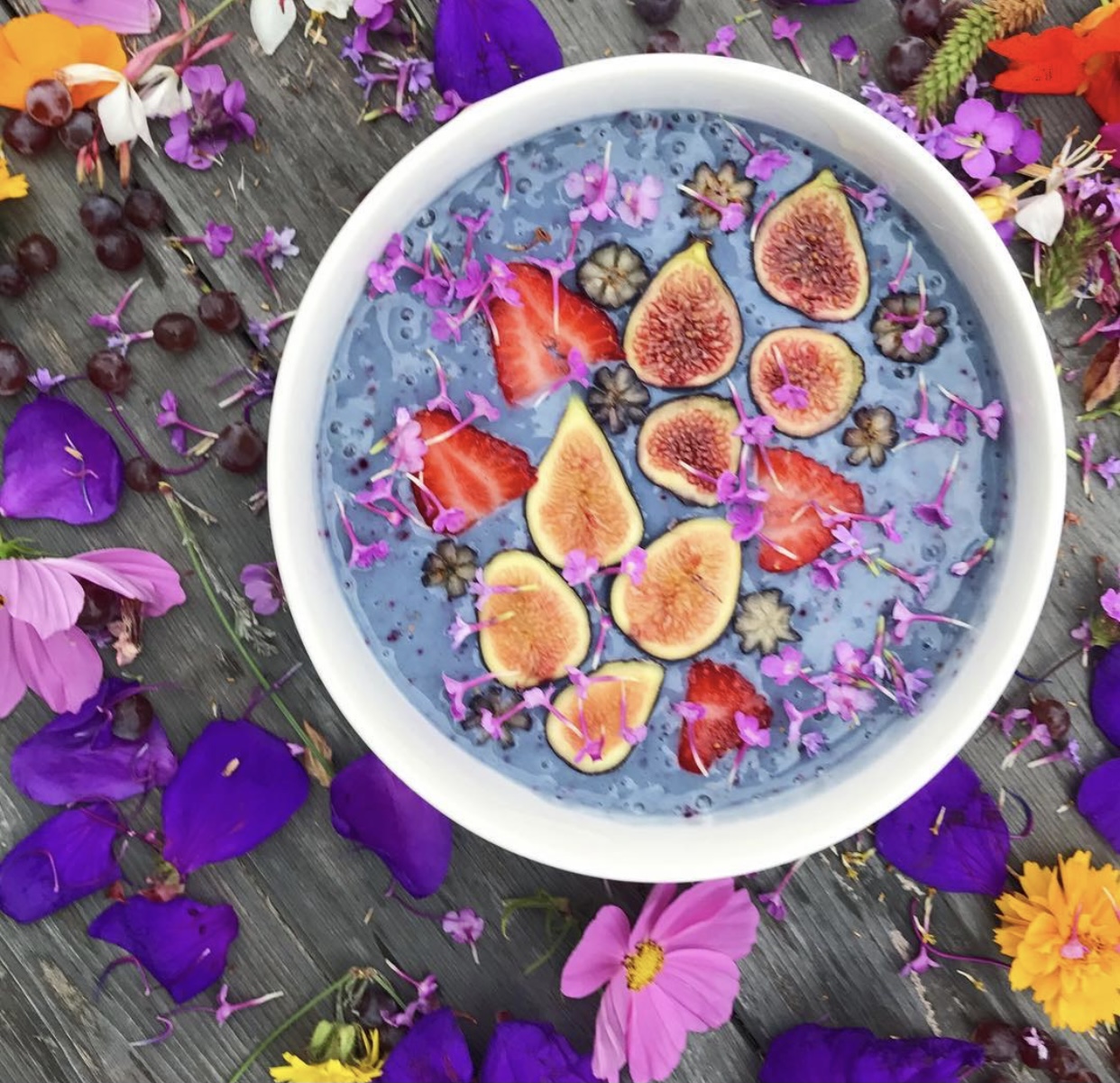 @lemishmash/Instagram
9. Enchanted Wild Flower Smoothie Bowl
Edible flowers make eating this smoothie bowl a dreamy affair, and creamy almond yogurt adds a healthy dose of vegan probiotics to this refreshing blend from Le Mish Mash.
Find the recipe here.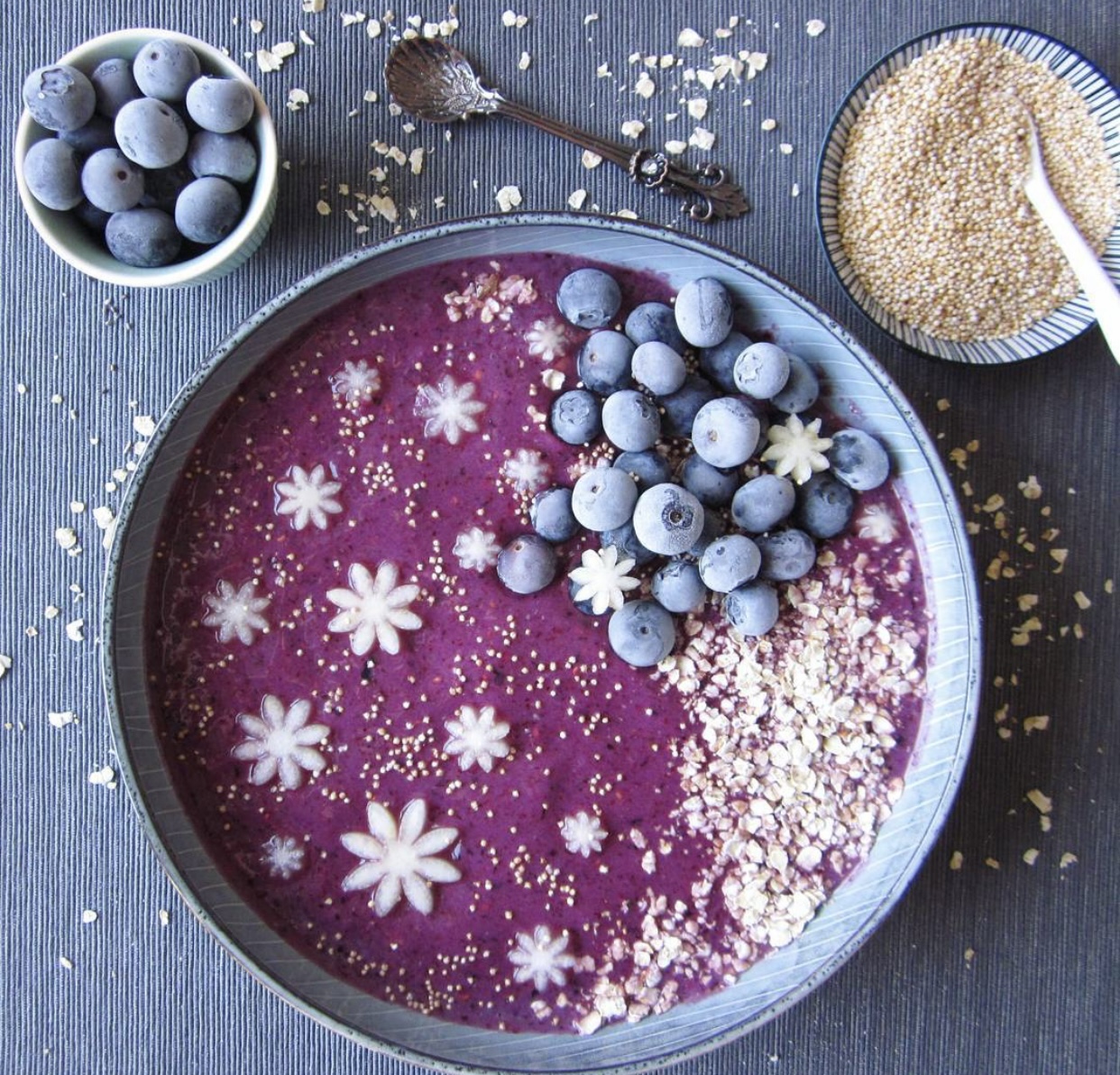 @bowlsandtravels
10. Vanilla Berry Smoothie Bowl
This gorgeous banana berry bowl is topped with popped amaranth, oats, and frosted blueberries, which creates a nutritious and filling breakfast.
Find the recipe here.
Sarah McLaughlin is an editorial assistant at VegNews who is inspired to break out her Vitamix and make her own smoothie bowl.