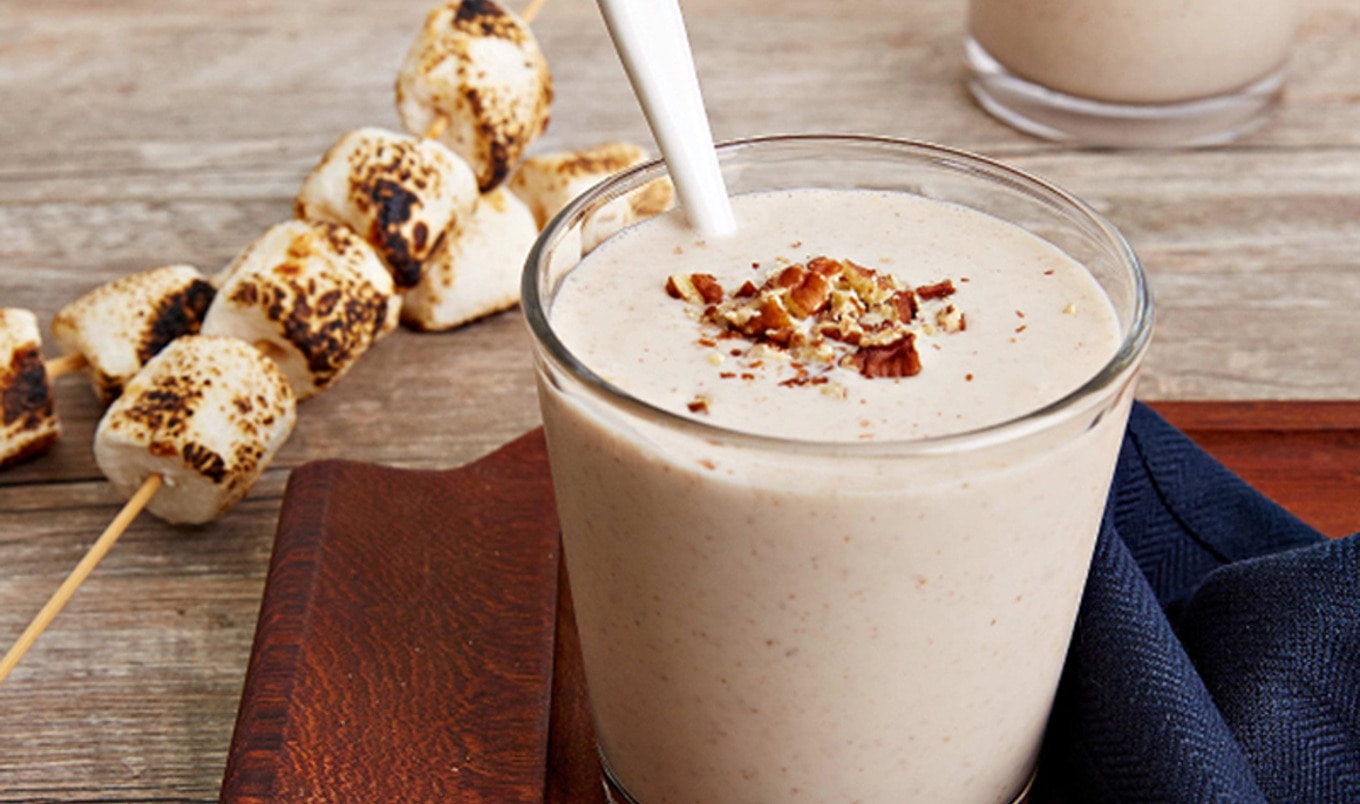 Love milkshakes as much as we do? This is the vegan king of them all.
October 21, 2022
Smoothies schmoothies—sometimes you need a shake. This milkshake is not disguising itself as health food, so don't "eat one for breakfast, another for lunch, and eat a sensible dinner." We recommend serving in a large glass with two straws—one for you and one for your sweetheart—just like they used to in malt shops.
What you need:
8 vegan marshmallows
1 pint vegan vanilla ice cream
⅔ to 1 cup unsweetened almond milk
¼ cup toasted and salted pecan pieces, coarsely chopped
What you do:
Poke 2 marshmallows onto end of a metal skewer, and scorch over an open flame. Once aflame, blow out immediately. Repeat with remaining marshmallows. Set aside on a wax paper-lined plate.
In a blender, combine ice cream and almond milk and blend until smooth, working quickly so ice cream doesn't melt. For a thicker shake, add more ice cream, or for a thinner consistency, add more almond milk. Add pecans and all but 2 toasted marshmallows. Blend for just a few seconds to incorporate.
Divide mixture among glasses. Cut reserved toasted marshmallows in half and place on top of each glass as garnish.