What's new at Trader Joe's this month? The tiki-themed grocer is decking the shelves with returning holiday classics and brand-new products to surprise and delight (expect a lot of truffly things). Now is the time to stock up on all the Candy Cane Joe-Joes your pantry can take and try out new snacks and condiments that may just become a new seasonal staple.
Any regular TJ's shopper knows these items won't last long. Like the holidays, they're often gone before you know it. Here's a taste of some of the new, exciting, and crave-able vegan Trader Joe's products available this December.
Vegan at Trader Joe's
Addictive Island Soyaki sauce, vegan mac and cheese, Hold the Dairy! Chocolate Mini Cones, Dill Pickle Mini Falafel, really cheap bananas … Trader Joe's is a goldmine for runaway vegan products that entice a zealous following. This bi-coastal grocer makes shopping exciting with its new releases and continual output of intentionally plant-based fare. Customers look forward to new finds with every visit, and there are plenty of social media accounts dedicated purely to the products that line Trader Joe's shelves.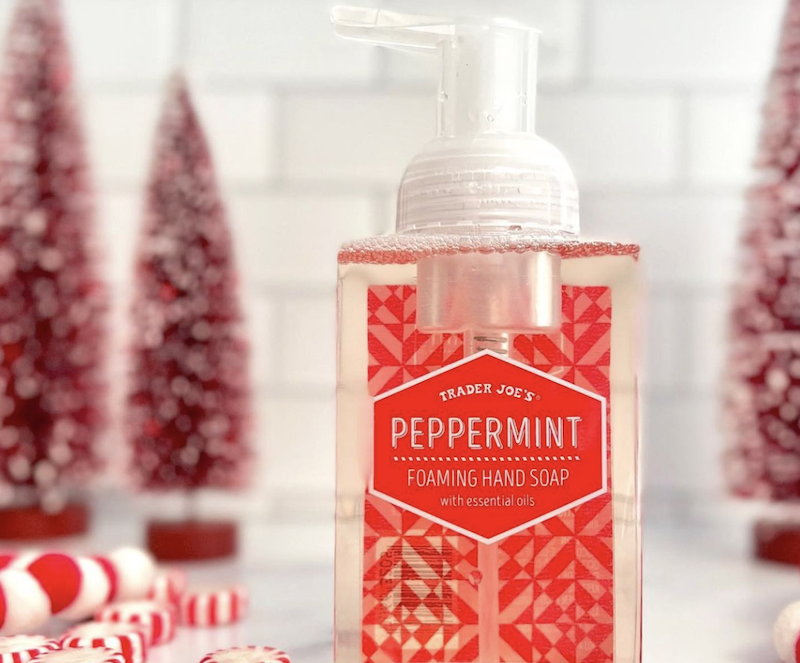 Trader Joe's
No longer a specialty store, one can reliably get all the shopping done in a single trip to this vegan-friendly retailer. The brand has become a vegan haven through its consistent new releases of vegan products and seems to have its customers' plant-based preferences in mind when developing novel concepts. It's also invited high-profile vegan brands onto its shelves for a short stint, such as Miyoko's and Impossible Foods.
Now positioned as an innovator in all-things vegan, we look to Trader Joe's for the latest in plant-based snacks, treats, and ultimately crave-worthy convenience.
New vegan products at Trader Joe's this month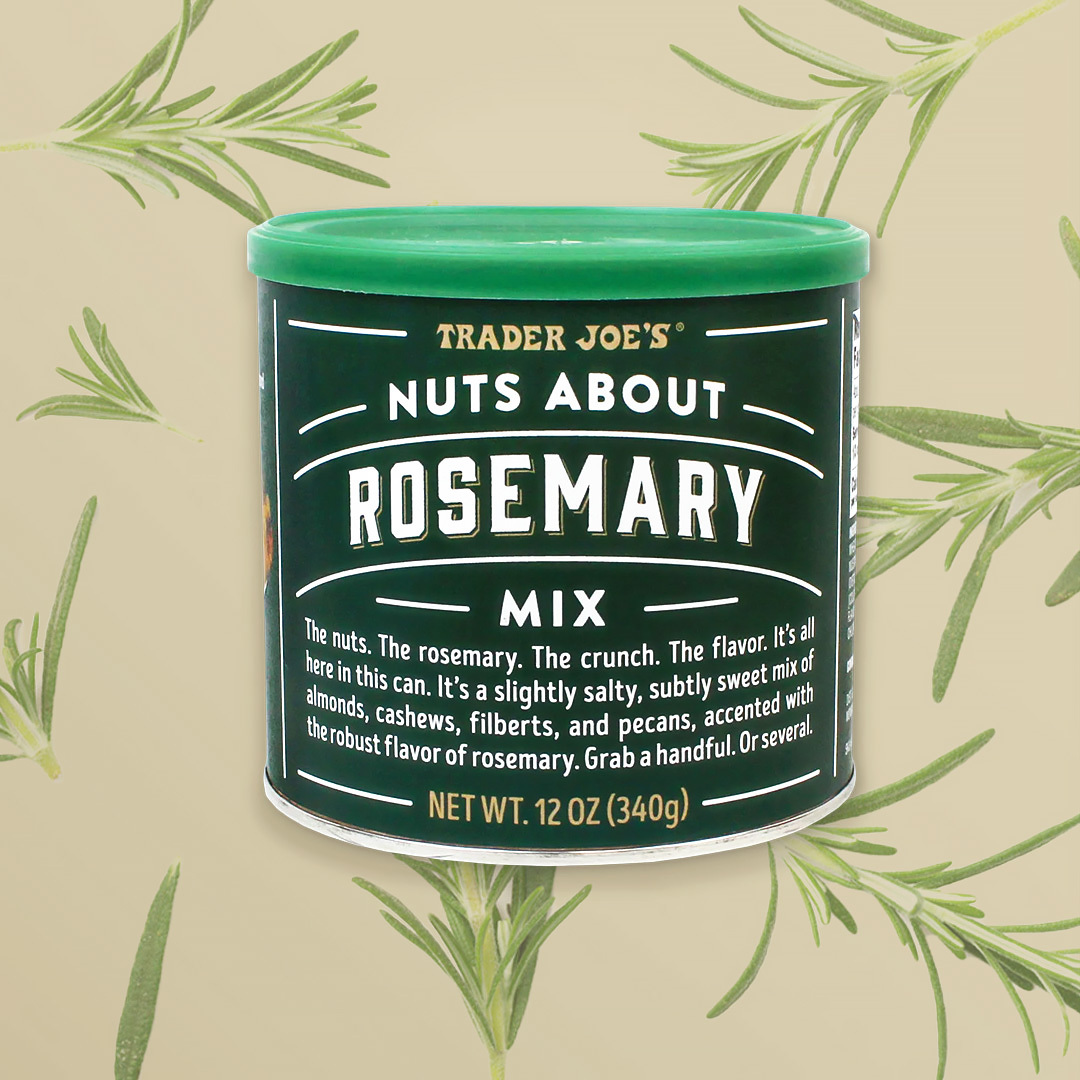 Trader Joe's
1 Nuts About Rosemary Mix
Ordinary mixed nuts get spruced up for the holidays with Trader Joe's new salty, sweet, and slightly floral new snack. The tin is packed with a blend of almonds, cashews, hazelnuts, and pecans that have been lightly sweetened, salted, and flavored with festive rosemary. This is one of those foods that should be turned into a candle.
@bigboxvegan/Instagram
2 Scandinavian Tidings Gummies
As a blanket rule, we generally shy away from gummy candies as most contain gelatin, which is an animal-derived ingredient. Imagine our delight when we turned over the package to find that these fruity gummies are surprisingly vegan! Snack on them at the office, set a bowl out at your next holiday party, or stuff a package into your niece and nephew's stocking. Shaped into slightly glittery stars and trees, this new product is hygge-approved.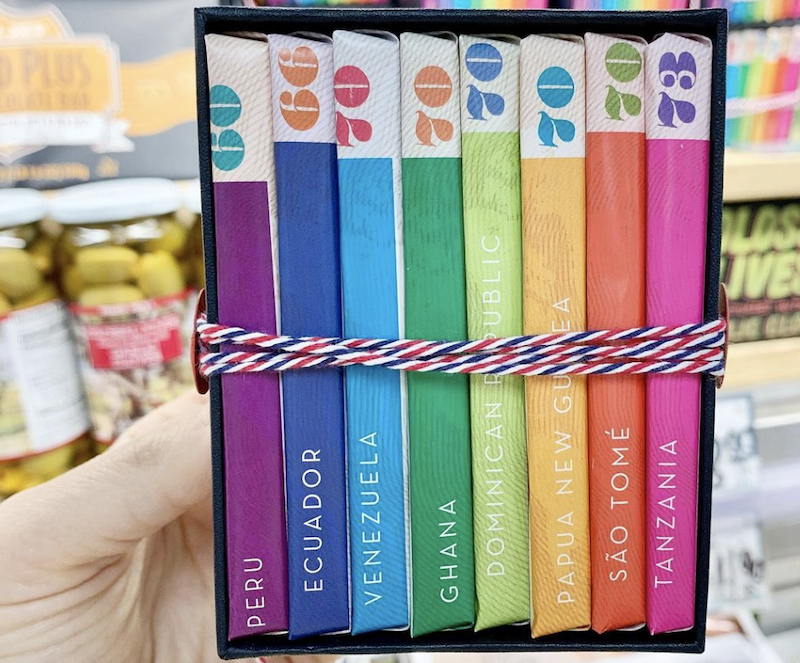 @traderjoesgeek/Instagram
3 Chocolate Passport
This octet of chocolate returns this month to showcase the variety of sweet flavors from the world's cacao belt. Featuring single-origin bars from the regions of Peru, Ecuador, Venezuela, Tanzania, Papua New Guinea, Dominican Republic, Ghana, and Sao Tome, each piece highlights unique tasting notes without the addition of flavoring—the cacao beans speak for themselves. This is not chomping chocolate—it's meant to be appreciated and savored, preferably near a roaring fireplace on a blustery winter night.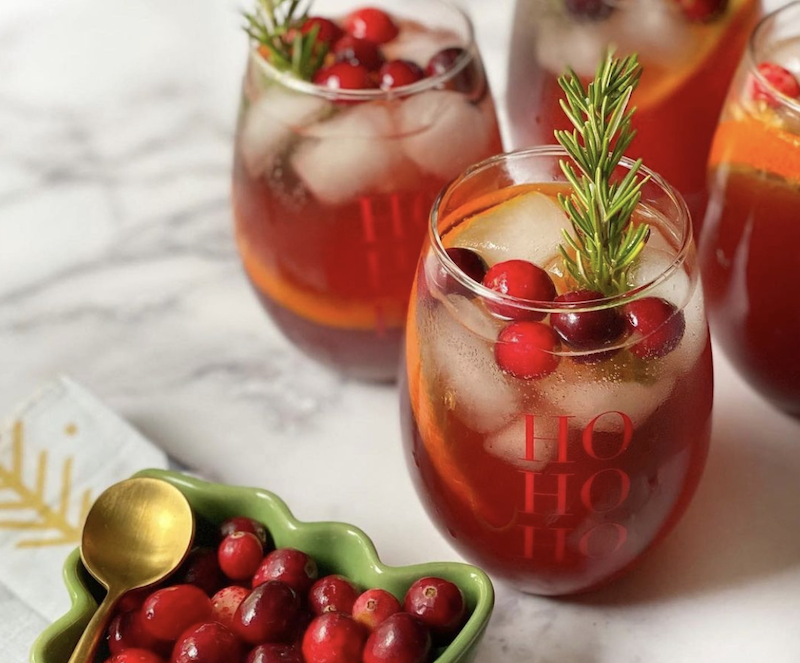 @traderjoeslist/Instagram
4 Winter Wassail Punch
First off, what's wassail? Broadly speaking, it's a hot, spiced beverage made from mulled cider, ale, or wine. Trader Joe's version is non-alcoholic (though there's nothing preventing you from adding your own libations) and is sold at room temperature. The juice is a blend of apple, cherry, blackcurrant, and lemon infused with orange peel and "holiday spices" (cardamon, nutmeg, ginger, cinnamon, and natural flavors). Enjoy chilled for a California Christmas or served warm, swirled with a cinnamon stick for an extra festive touch.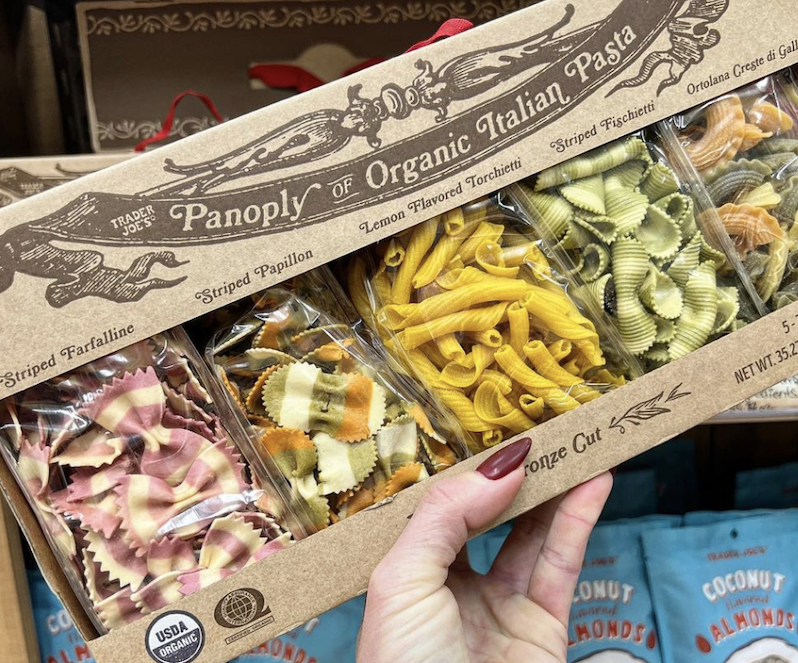 @traderjoeslist/Instagram
5 Panoply of Organic Italian Pasta
This hot new product is for those who care deeply about pasta. Each ridged, ruffled, and curly shape of this pasta quintuplet is designed for maximum taste, texture, and sauceability (how well the sauce clings to the noodle—a phrase coined by food journalist and podcaster Dan Pashman). Naturally colored and flavored with produce like beetroot powder, lemon, spinach powder, and dried basil, these noodles are meant for festive holiday dinners and intimate celebrations.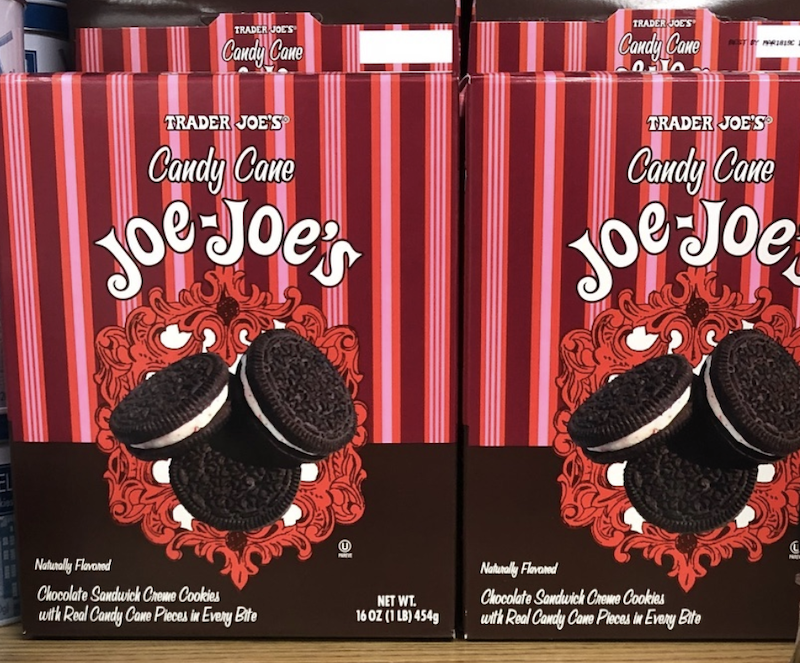 @danielleconnel/Instagram
6 Candy Cane Joe-Joe's
These are back, but only for a very limited time. Like the earlier pumpkin variety, these flavored sandwich cookies fly off the shelves. Beyond munching on them straight from the box, we love blending these sweet, pepperminty chocolate treats into cookie crusts and buttercreams, stuffing them into brownies and cookies, and making these addictive four-ingredient Oreo truffles.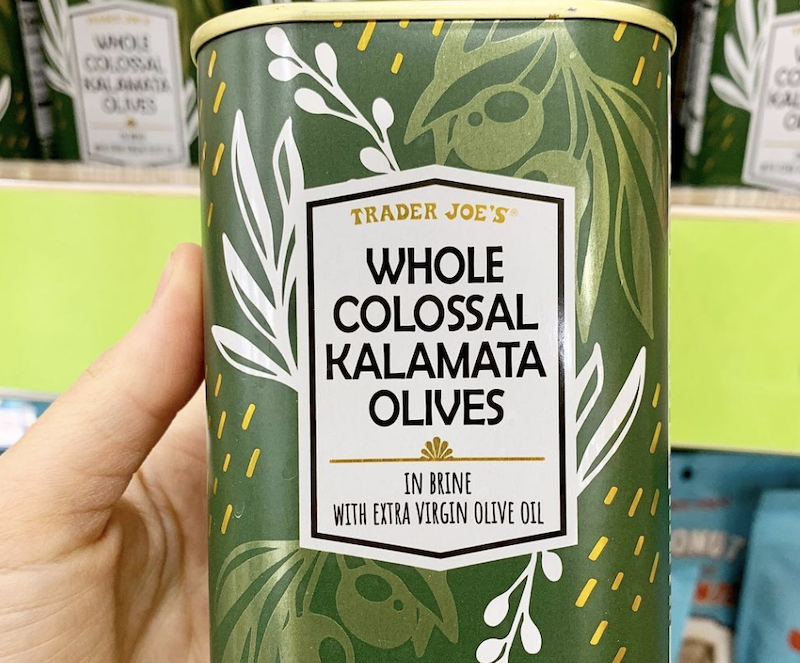 @traderjoesgeek/Instagram
7 Whole Colossal Kalamata Olives
Perfect for vegan charcuterie boards, these massive olives add a wonderfully briny bite to any spread. We hope these stick around for summer Greek salads and tapenade-smothered sandwiches.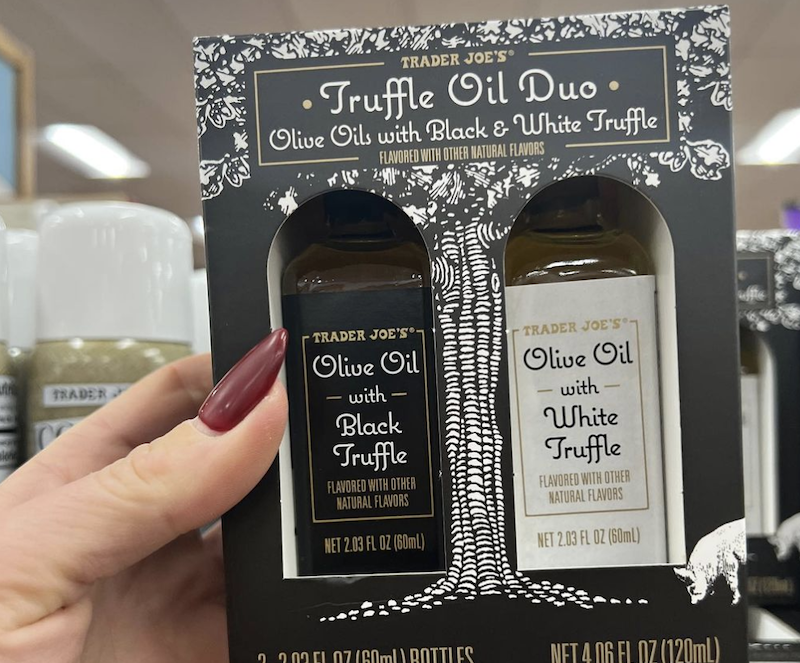 @traderjoeslist/Instagram
8 Truffle Oil Duo: Black and White Truffle
Truffle flavor can be polarizing, but if you can't get enough of its earthy, umami kick, this set is right up your alley. Each bottle of olive oil is infused with real truffles—one black and one white. Use this gourmet condiment to gussy up pizza, pasta, or simple roasted vegetables.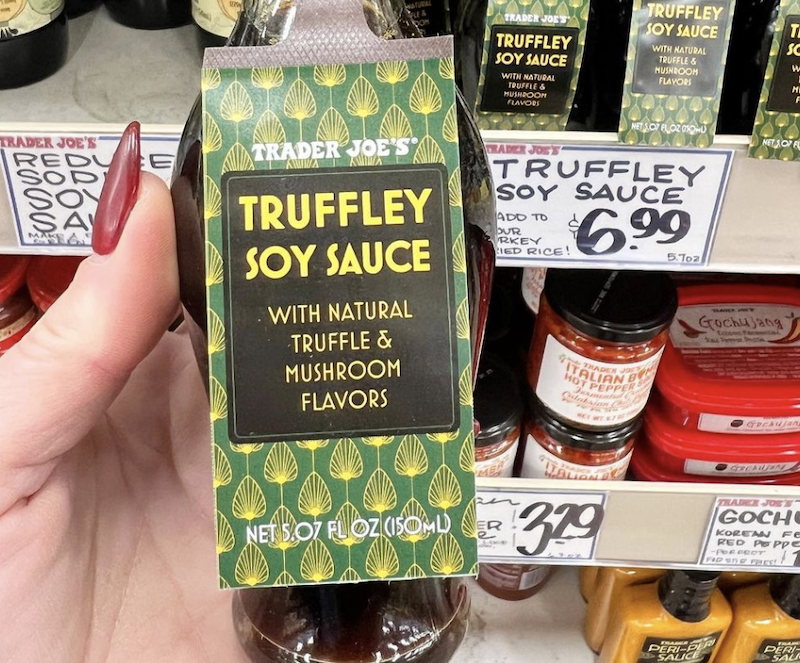 @traderjoeslist/Instagram
9 Truffly Soy Sauce
Trader Joe's is really embracing truffle flavor this season. The bottle may seem tiny, but this new soy sauce is particularly bold and pungent, so use sparingly to build flavor into your stir-fries, dipping sauces, and marinades.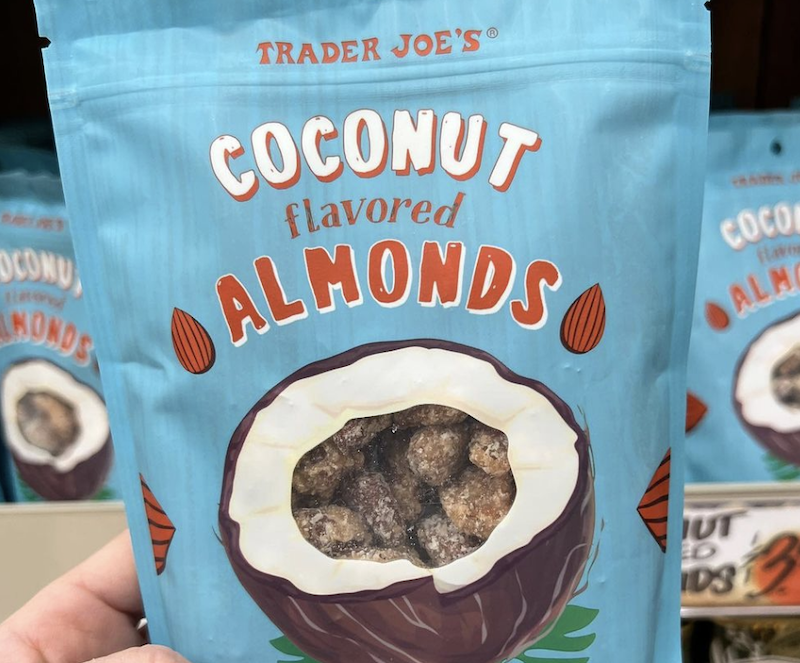 @traderjoeslist/Instagram
10 Coconut Flavored Almonds
Heavily coated in desiccated coconut and three kinds of sugar, these nuts truly taste like candy. Chop them up and toss into vegan cranberry and white chocolate cookies or enjoy by the delicious handful.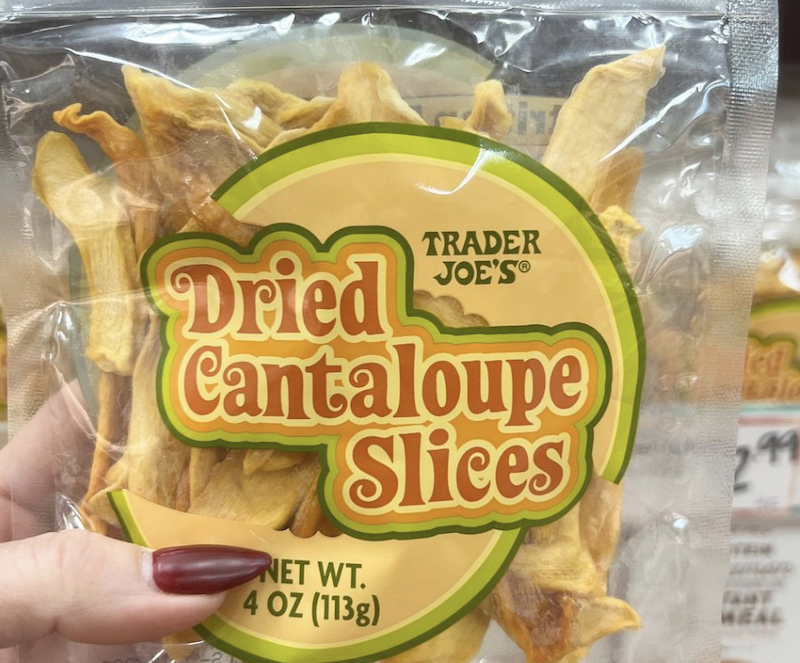 @traderjoeslist/Instagram
11 Dried Cantaloupe Pieces
While cantaloupe doesn't scream "holiday," those who crave a taste of summer will appreciate these lightly sweet pieces of melon. They're a welcome break from the sugar overload so often tied to this time of year. We would also be happy to see these scattered on a charcuterie board amongst delicate slices of vegan meats.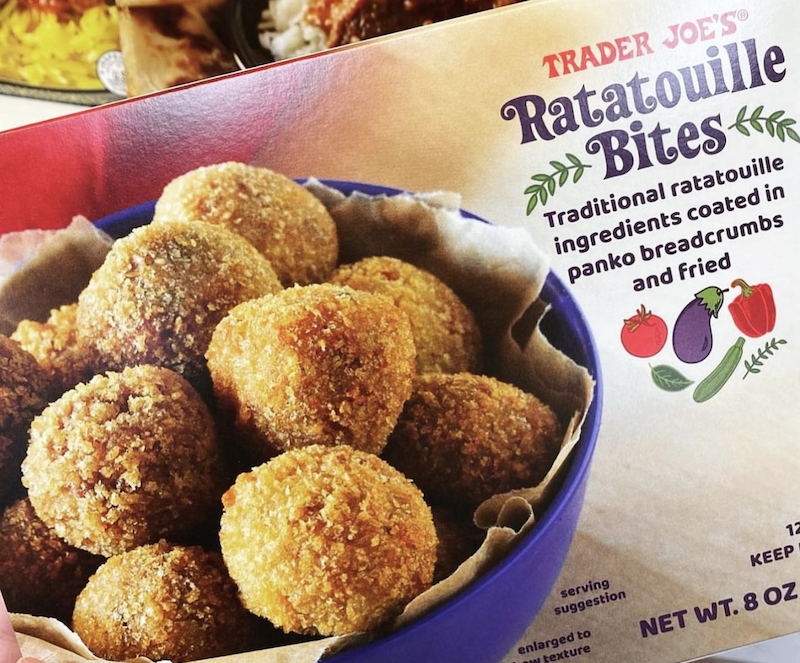 @bigboxvegan/Instagram
12 Ratatouille Bites
These fried balls of eggplant, zucchini, tomatoes, peppers, and onions probably aren't what Anton Ego would expect coming out of a Michelin-starred French kitchen, but they're addictively satisfying all the same. Perfect for parties or savory snacks for one, these ratatouille bites are warm, comforting, flavor-forward, and delightfully crispy.
For more vegan finds at Trader Joe's, read: