When you think of Nestlé, you might think of a powdered milkshake (known, of course, as Nesquik). Or you might think of Nescafé, the company's popular coffee brand. Or maybe you think of "taking a break" with KitKat, one of Nestlé's much-loved chocolate bars. Today, it's hard to walk into a grocery store without seeing one of Nestlé's products. But it all started with one simple product: condensed milk. Here, we take a closer look at Nestlé's history, but also its future. In a world where consumers are beginning to recognize the detrimental impact of animal agriculture, and subsequently change the way they shop, is Nestlé starting to focus more on vegan growth? Let's investigate.
What is Nestlé?
Nestlé, which is headquartered in Vevey, Switzerland (not far from Lake Geneva), is the largest food and beverage company in the world. Right now, it's predicted to be worth more than a staggering $305 billion. But, like most corporations, it didn't start out this way.
Back in the mid to late 1800s, condensed milk was starting to become popular. It lasted far longer than the fresh alternative, which meant it was a safer, more cost-effective way of consuming milk. As a growing industry, the condensed milk market started to catch the eye of budding entrepreneurs. And in 1866, two American brothers, Charles and George Page, set up a condensed milk production plant in Switzerland, where there was fresh milk available in abundance.
Around a similar time, in Vevey, a man called Henri Nestlé, who was originally from Germany, started to develop infant formula, which was also milk-based. At first, Nestlé and the Pages were rivals, as they ultimately both ended up expanding into each other's industries. But in the early 1900s, they decided to call it quits on competition, and merged together, becoming the Nestlé and Anglo-Swiss Condensed Milk Company. By 1977, the company had grown significantly into several different industries, and its name was shortened to just Nestlé.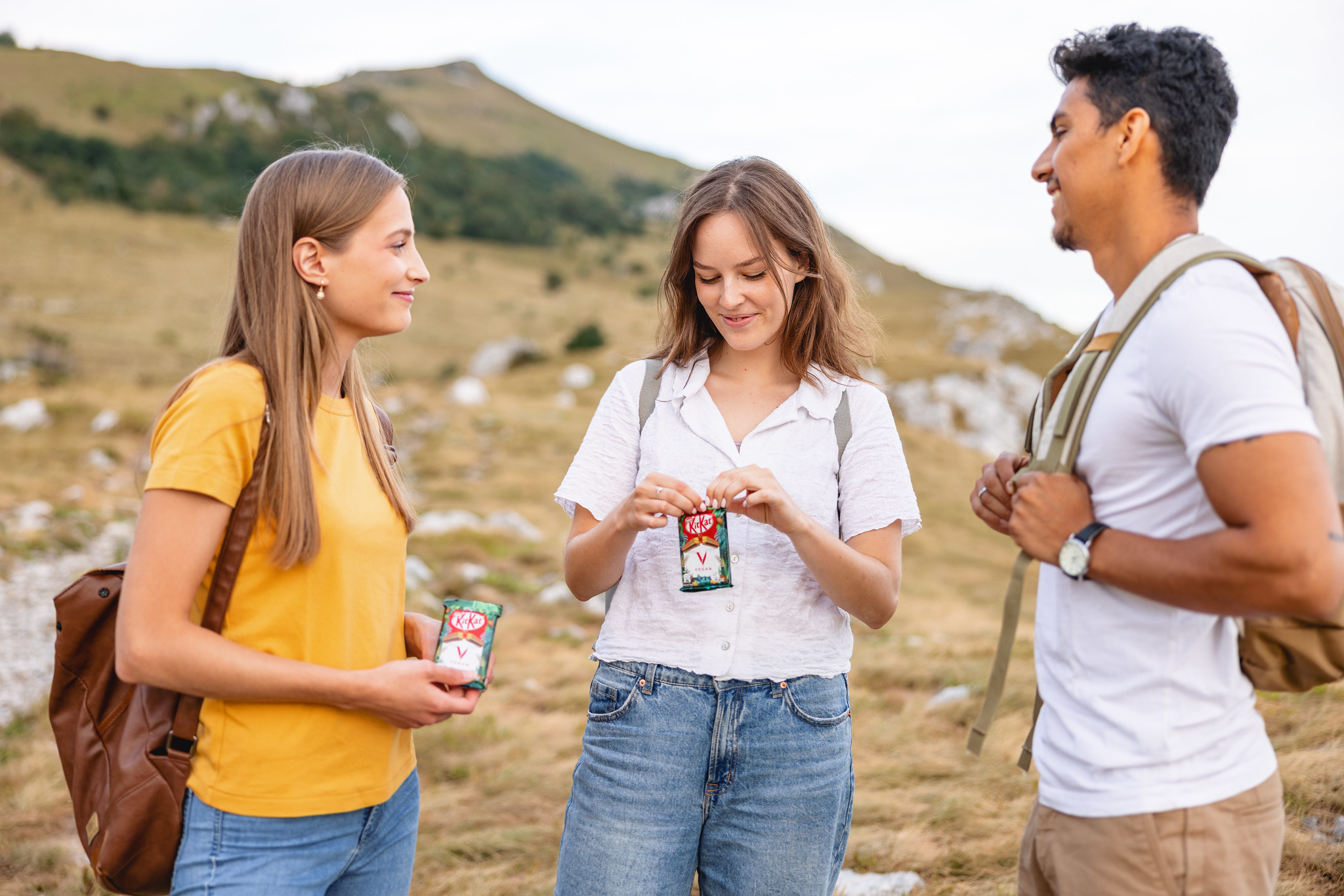 Nestlé
Nestlé's portfolio brands
In the early 20th century, another key focus of Henri Nestlé was chocolate, which led the company to build up an extensive portfolio of milk chocolate brands over the decades. In 2018, however, it sold most of its confectionary business to Ferrero for $2.8 billion. But it still owns some candy and sweet-focused companies, including Toll House and KitKat, which is one of its most popular, internationally-loved chocolate brands. Today, its portfolio still also includes infant formula, as well as bottled water, nutrition brands, coffee, and pet care. In fact, right now, it owns more than 2,000 brands and sells its products in nearly every country around the world, bar 10.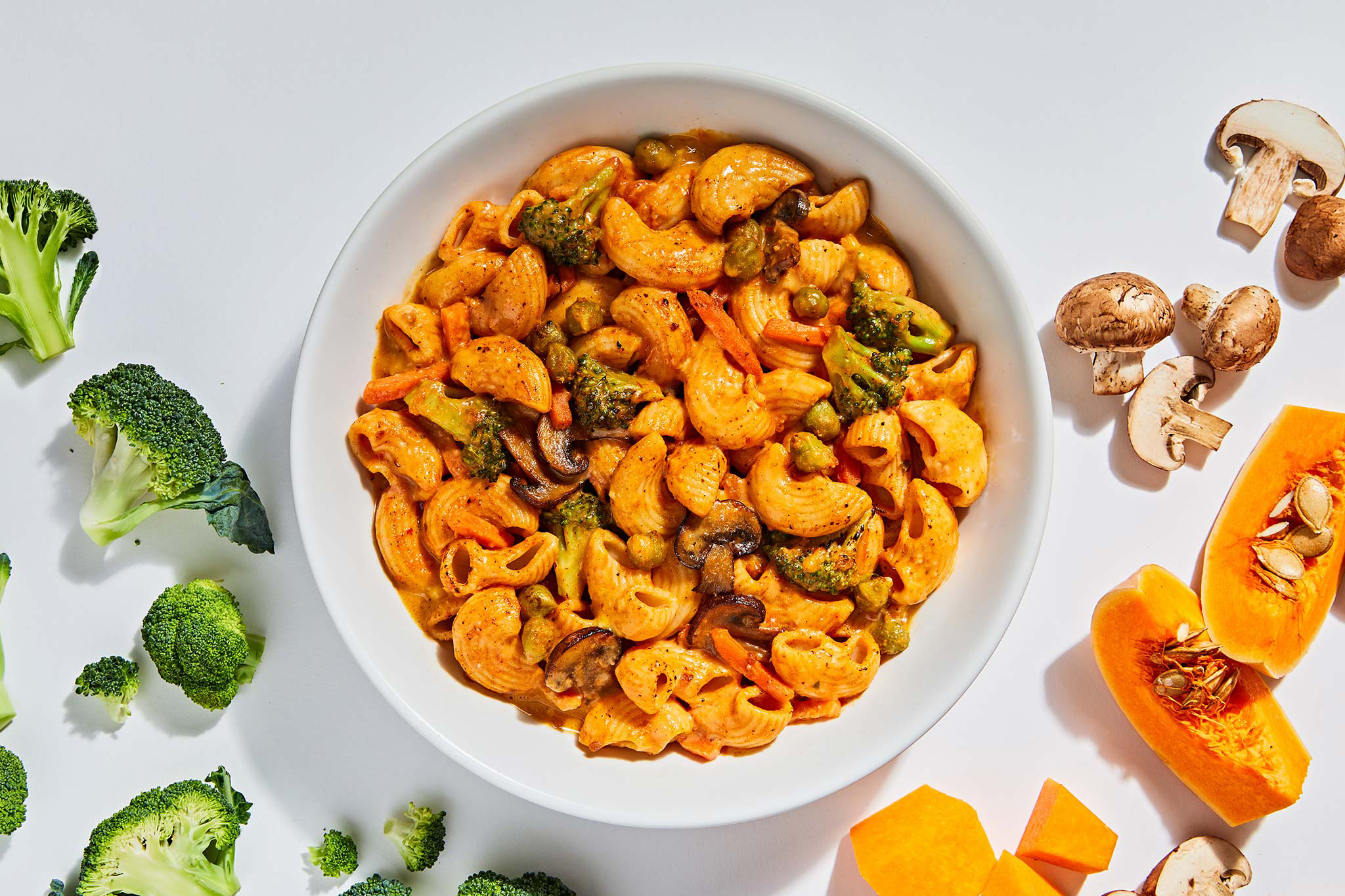 Nestlé
Nestlé's vegan growth & partnerships
Over the years, Nestlé has seen a huge amount of growth, but it also endured many controversies. To put it bluntly, most don't associate ethics with the multinational. Scandals include deliberately marketing its infant formula to poor communities in low-income countries; depriving communities of safe drinking water; engaging in child labor in the chocolate industry; and selling contaminated cookie dough.
For these reasons and many more, a number of people choose not to engage with Nestlé's business. But the fact remains that it is the biggest food and beverage company in the world, and so its influence is undeniably significant. And lately, it appears to have been using that influence to encourage more people to consume plant-based products.
In 2017, it acquired the vegan food brand Sweet Earth, and in the same year, it bought vegetarian meat specialist Garden Gourmet. And in 2021, it announced the development of its own pea milk brand, called Wunda. At the time, Cédric Boehm, who is now the CEO of Nestlé Austria, spoke about the "quiet food revolution" that is "changing how people eat."
"People are asking for better plant-based drinks that are nutritious, versatile, and taste great," he said. "We have the expertise in plant-based and experience in dairy to be at the forefront of this shift."
Now, Nestlé has a section on its website dedicated to its plant-based portfolio, where it claims that its "innovation never stops" in this category. It mentions Garden Gourmet's Vuna, for example, which was launched in 2020 after a "scientific breakthrough" in one of its research facilities in Lausanne, Switzerland.
The company also has a partnership with the animal-free dairy brand Perfect Day, and in December 2022, it hinted that a line of new vegan Toll House chocolate chips could be coming soon. "As we continue to look to innovate in the plant-based category, baking is an area we're excited to explore," the company revealed.
Vegan brands at Nestlé
Here, we break down Nestlé's growing range of vegan brands and products—from plant-based chicken and bacon by Sweet Earth to the new vegan KitKat option.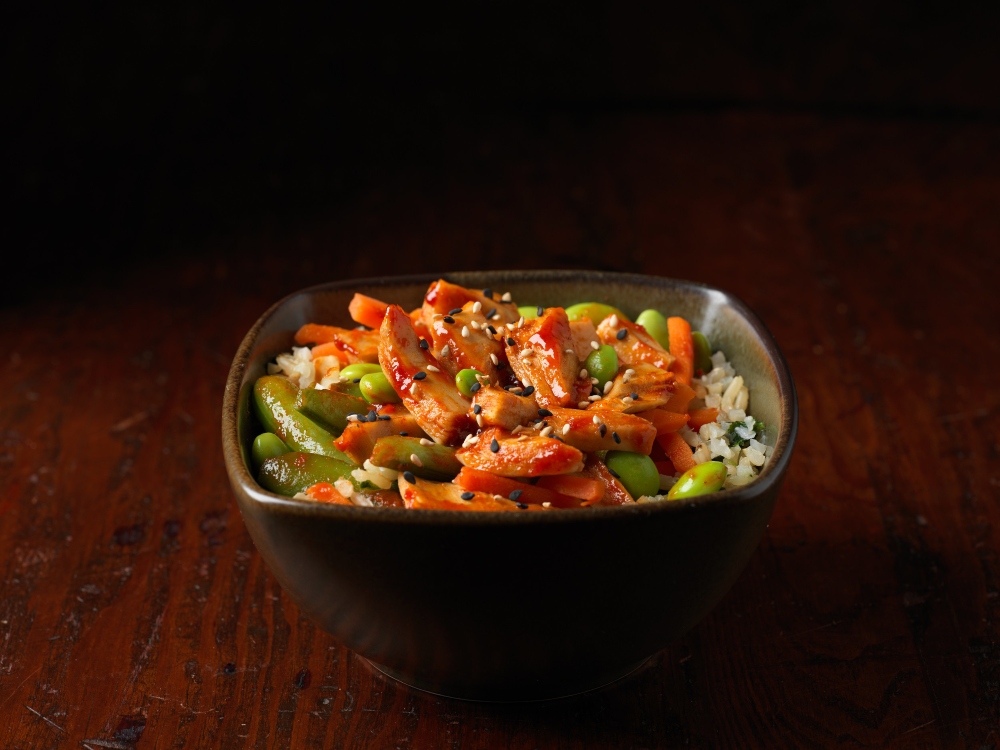 Sweet Earth
1 Sweet Earth
Before it was acquired by Nestlé in 2017, Sweet Earth was founded in 2011, in California. The brand has won several awards over the years for its versatile, tasty range of products (including a VegNews' 2018 Best of Show Award), which include frozen pizzas, pre-prepared burritos, and its Hickory & Sage Flavored Benevolent Bacon, as well as its new Korean BBQ Style Chik'n bowl.
Check it out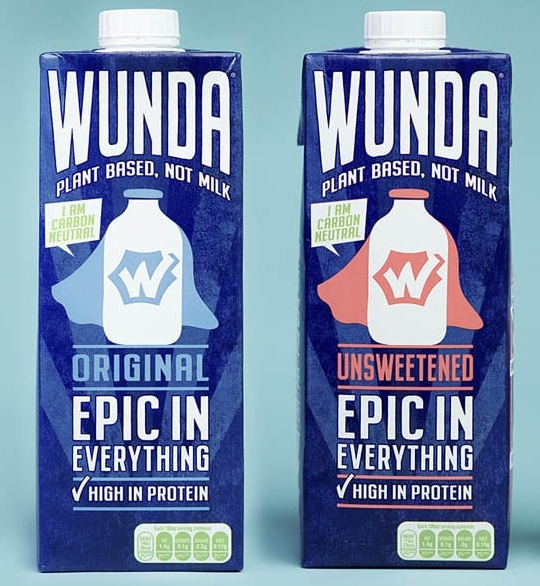 Wunda
2 Wunda
Nestlé's own vegan milk brand was launched in response to growing consumer demand for dairy-free products. (By 2029, market research predicts that the plant-based milk market will hit more than $42 billion.) While there are several oat, almond, soy, and coconut options around, Nestlé decided to get in on the market by creating its own pea milk. Right now, Wunda comes in four varieties: Original, Unsweetened, Chocolate, and Barista.
Check it out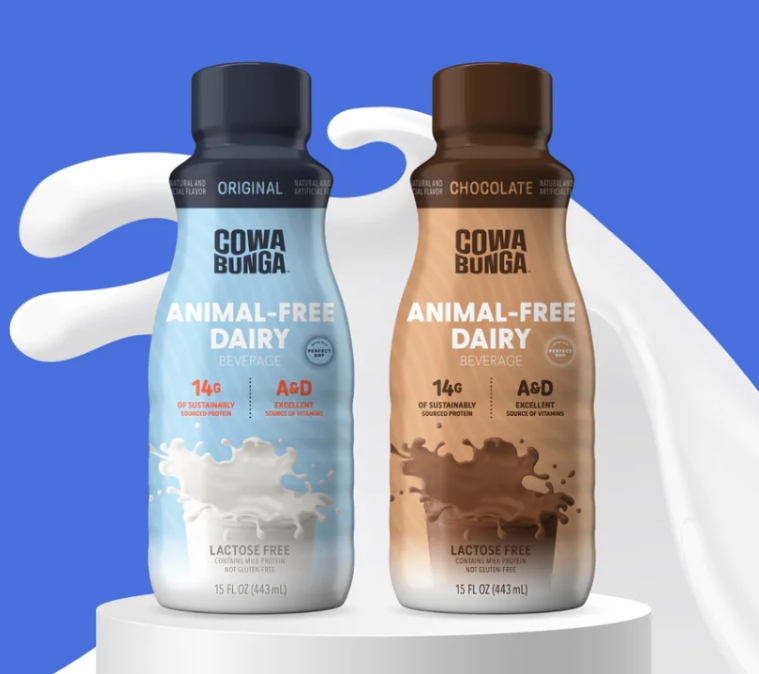 Cowabunga
3 Cowabunga
In December 2022, Nestlé announced the launch of a new brand, called Cowabunga, which it intends to start trialing in San Francisco grocery stores. The brand's products, two animal-free dairy beverages (one plain and one chocolate), have been created using Perfect Day's animal-free dairy protein, which was developed using precision fermentation.
Find out more
Vegan Nestlé product options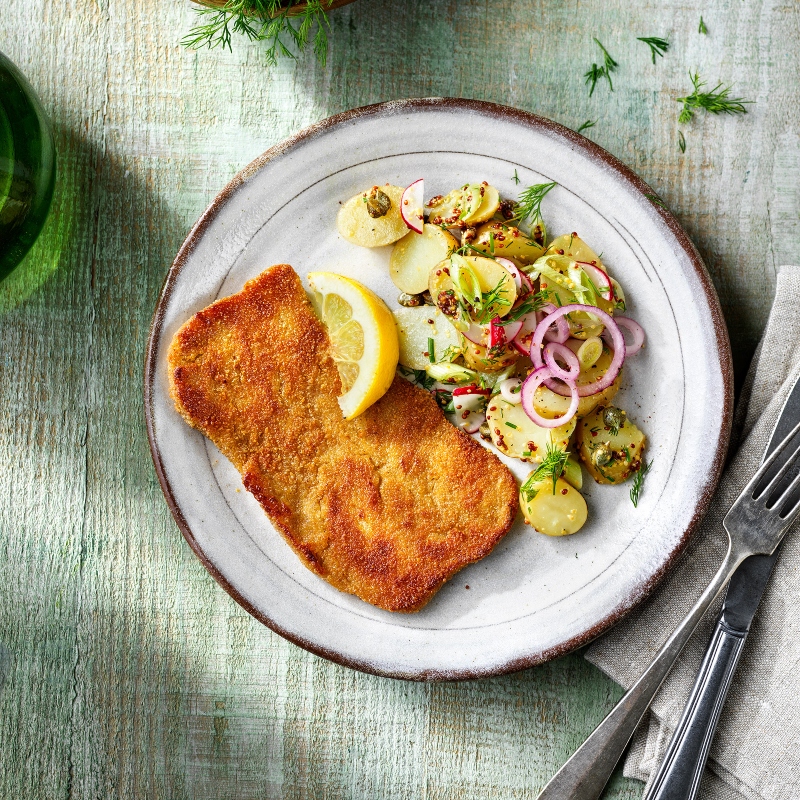 Garden Gourmet
1 Garden Gourmet's Vegan Range
Vegetarian brand Garden Gourmet offers a wide range of totally vegan products. As well as Vuna, there's vegan schnitzel, mini filets, and Mexican-style chicken pieces, as well as mince, sausages, and burgers. In 2021, it launched a liquid vegan egg alternative, called vEGGie. And, at the end of 2022, it announced a new vegan foie gras product, called Voie Gras.
Check it out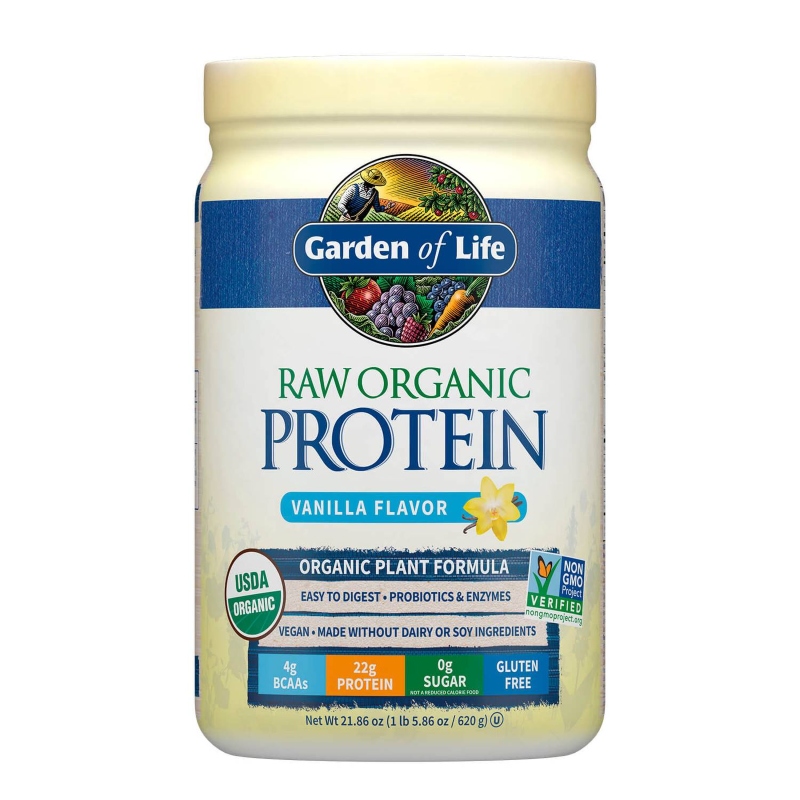 Garden of Life
2 Garden of Life Vegan Range
Organic supplement brand Garden of Life is known for making its formulas with real whole foods, not synthetic ingredients. A significant number of its offering is vegan, including its Raw Organic Protein, which is flavored with vanilla. It also sells Alicia Silverstone's vegan vitamin range, mykind Organics.
Check it out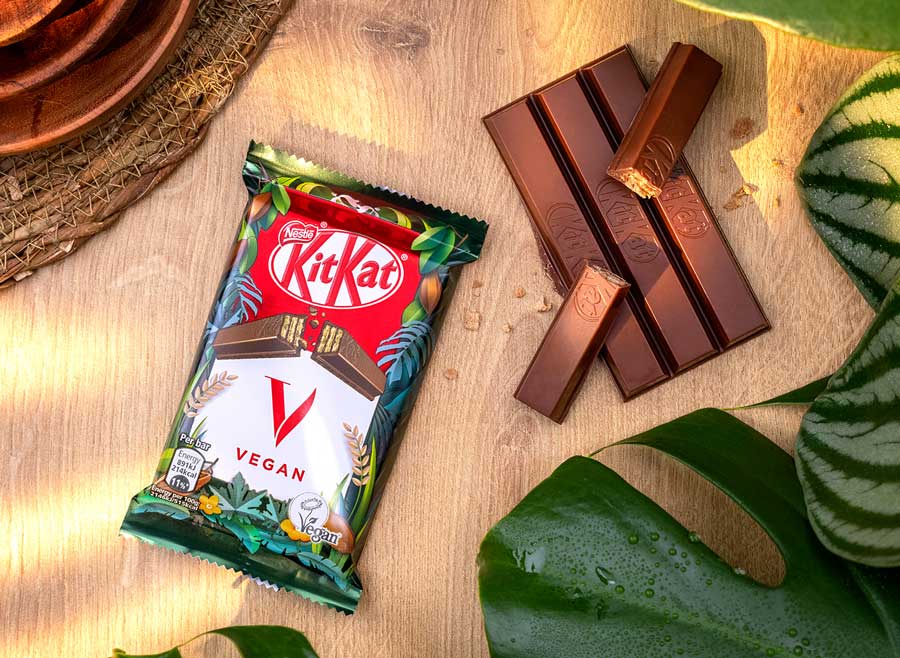 KitKat
3 Vegan KitKat
In 2022, after a successful trial period, Nestlé rolled out its vegan KitKat V bars in 15 European countries. According to the brand, the chocolate is made with cocoa sourced through its sustainable Cocoa Plan, which has a sustainability certification from the Rainforest Alliance. "This is one of the biggest launches ever of a vegan alternative of a major confectionery brand and it shows our confidence in this trend," Nestlé's head of confectionery in Europe, Corinne Gabler, said at the time of the launch.
Check it out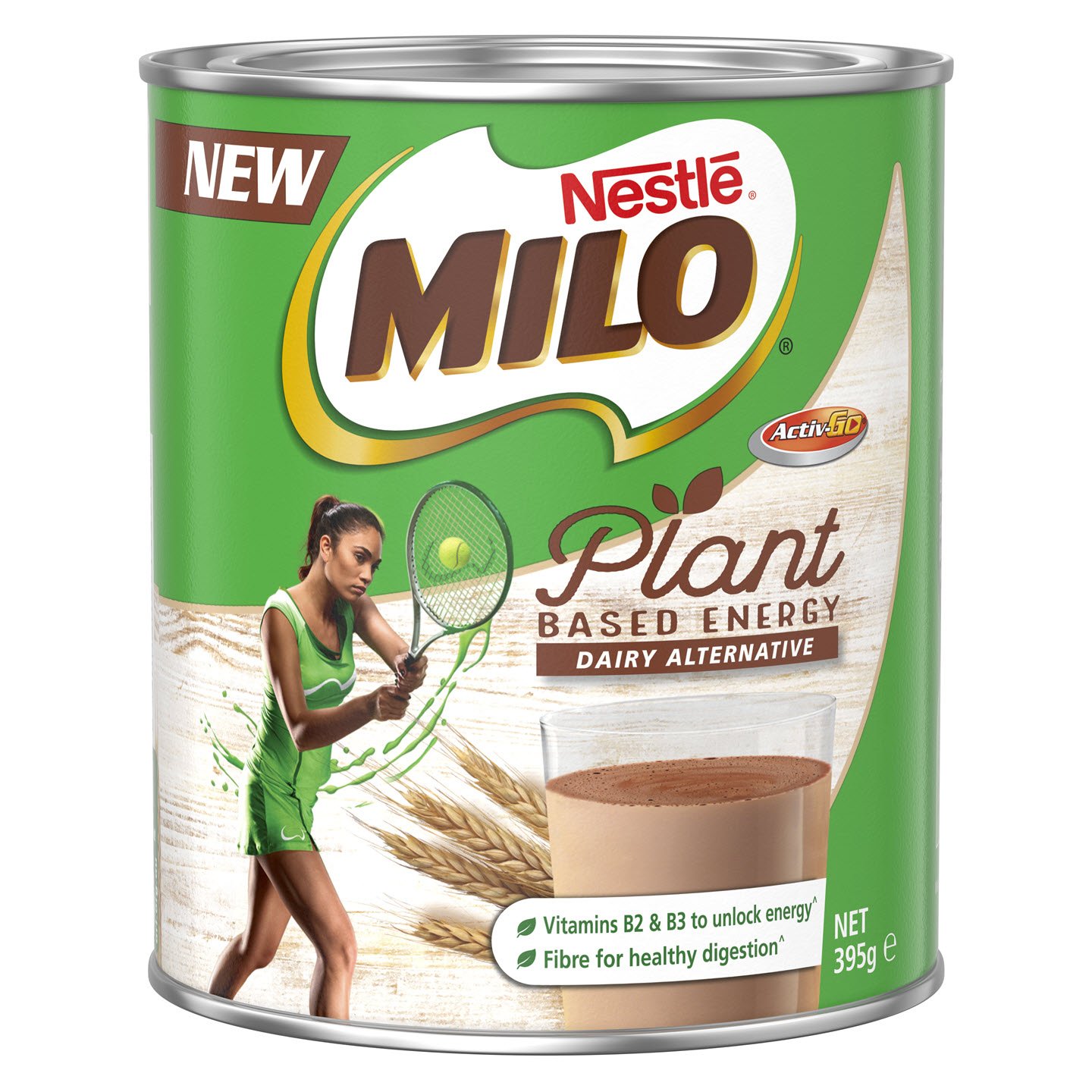 Milo
4 Vegan Milo
In Australia, Nestlé's Milo, a chocolate-flavored malted powder, is a big deal. It's very similar to hot chocolate powder in the sense that it can be mixed with milk or hot water. The original recipe contains milk solids, but in 2020, it launched a dairy-free version of the much–loved beverage, called Milo Plant Based Energy.
Check it out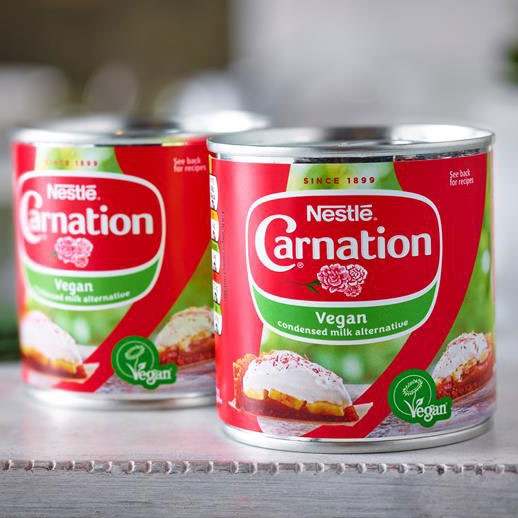 Carnation
5 Carnation Vegan Condensed Milk
Several decades after its launch, in the 1980s, Nestlé was still focused on the condensed milk market, and so bought Carnation for $3 billion. And in 2020, after a year and a half of development, the multinational brought out the brand's first vegan condensed milk offering, which was created with a blend of oats and rice flour.
Check it out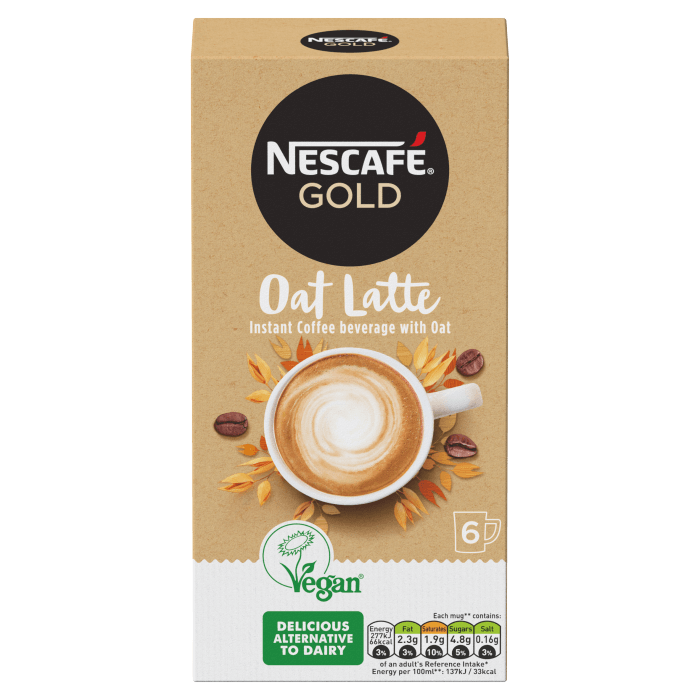 Nescafé
6 Nescafé Non-Dairy Lattes
Nescafé, Nestlé's popular coffee brand, has been around for decades, as it was first launched back in the 1930s. But it hasn't slowed down on development in that time. In 2019, it launched its first range of plant-based lattes in its Nescafé Gold offering, which include almond, oat, and coconut flavors.
Check it out
Nestlé
7 Vegan Cereals
As well as plant-based coffee and milk, Nestlé offers another morning staple: vegan cereal. While many kinds of cereal contain animal products like cow's milk or non-vegan vitamin D, much of Nestlé's range, including its Go Free Rice Pops, Shreddies, and Shredded Wheat Originals, are all totally vegan.
Check it out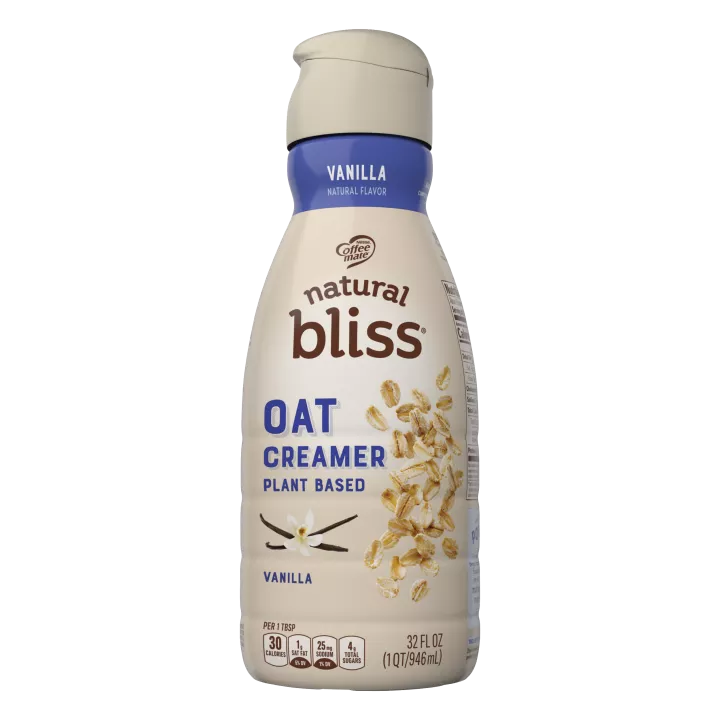 Coffee-Mate
8 Coffee-Mate Natural Bliss Oat Milk Creamer
Most of Nestlé's creamer brand Coffee-Mate's range is lactose-free, but it isn't vegan, due to the presence of a small number of milk proteins. However, in 2017, Nestlé announced it was launching four plant-based Natural Bliss creamers under the Coffee-Mate brand: Vanilla Almond, Caramel Almond, Hazelnut Almond, and Sweet Crème Coconut. Since then, it has also added a Vanilla Oat flavor.
Check it out
For more on some of the world's biggest food companies, read: