If there's one thing the food industry can't deny, it's the power of consumers' dollars. As we celebrate the history, achievements, and influence of the Black community during Black History Month—and throughout the year—we are reminded of the importance of supporting entrepreneurs from diverse cultures and backgrounds. By doing so, not only are we investing in the product but we're also championing inclusivity within the industry. This month is an opportunity to uplift Black creators and businesses, increase awareness of their brands, and advocate for change.
Vegan Black-owned businesses on the rise
The opportunities for Black entrepreneurs to launch their vegan businesses has never been better. People of color are reducing their consumption of meat faster than other demographics, according to a poll conducted by Gallup in 2020. And Black hip-hop artists and other celebs are investing in businesses that align with their meatless lifestyles. Beyoncé co-founded vegan meal delivery brand 22 Day Nutrition—that has since expanded to a meal-planning app—with vegan nutritionist Marco Borges, following her own experience with Borges' 22 Day Nutrition challenge, in which she and husband Jay-Z ate a plant-based diet for three weeks.
Jay-Z has invested in vegan brands such as Partake Foods and Impossible Foods through his venture capital firm. Musician Jaden Smith, son of celebrity couple Will and Jada Pinkett Smith, launched vegan food truck I Love You Restaurant which serves free food to the homeless. And world champion race car driver Lewis Hamilton—who often uses his platform to advocate for animal welfare and veganism—opened vegan burger restaurant Neat Burger in London with plans to expand globally.
To honor and support the growing list of vegan Black-owned businesses, we've rounded up a few you can order from that ship nationwide.
Vegan Black-owned food brands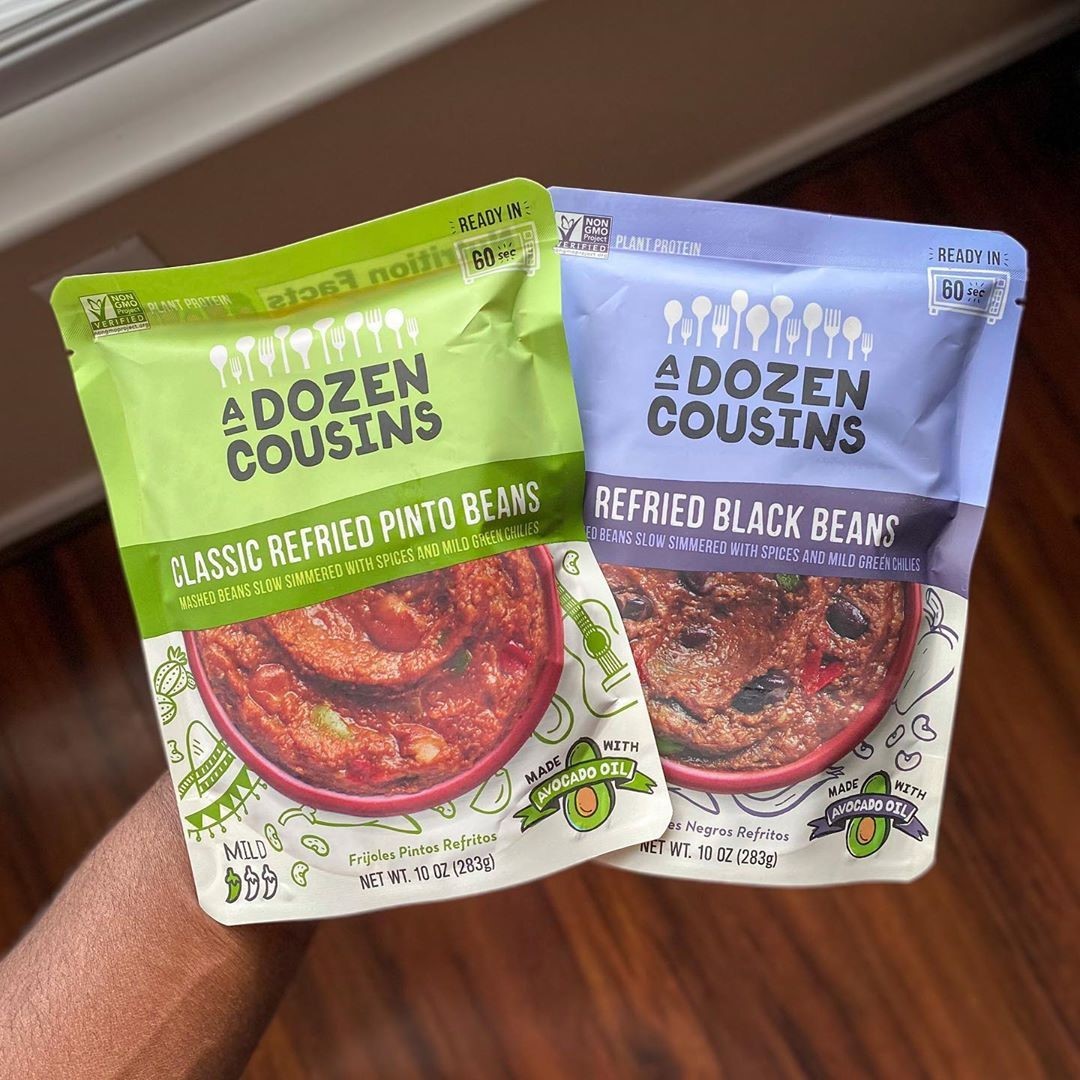 A Dozen Cousins
1 A Dozen Cousins
These slow-cooked, ready-to-eat beans make use of one of our favorite plant proteins. Inspired by Black and Latino recipes, they come in flavors such as Cuban Black Beans, Trini Chickpea Curry, and Mexican Cowboy Beans, as well as classic Refried Beans. Plus, because many Americans in underserved communities don't have access to healthy food, A Dozen Cousins provides an annual grant and volunteer support to nonprofits working to eliminate socio-economic health disparities in the country.
Shop here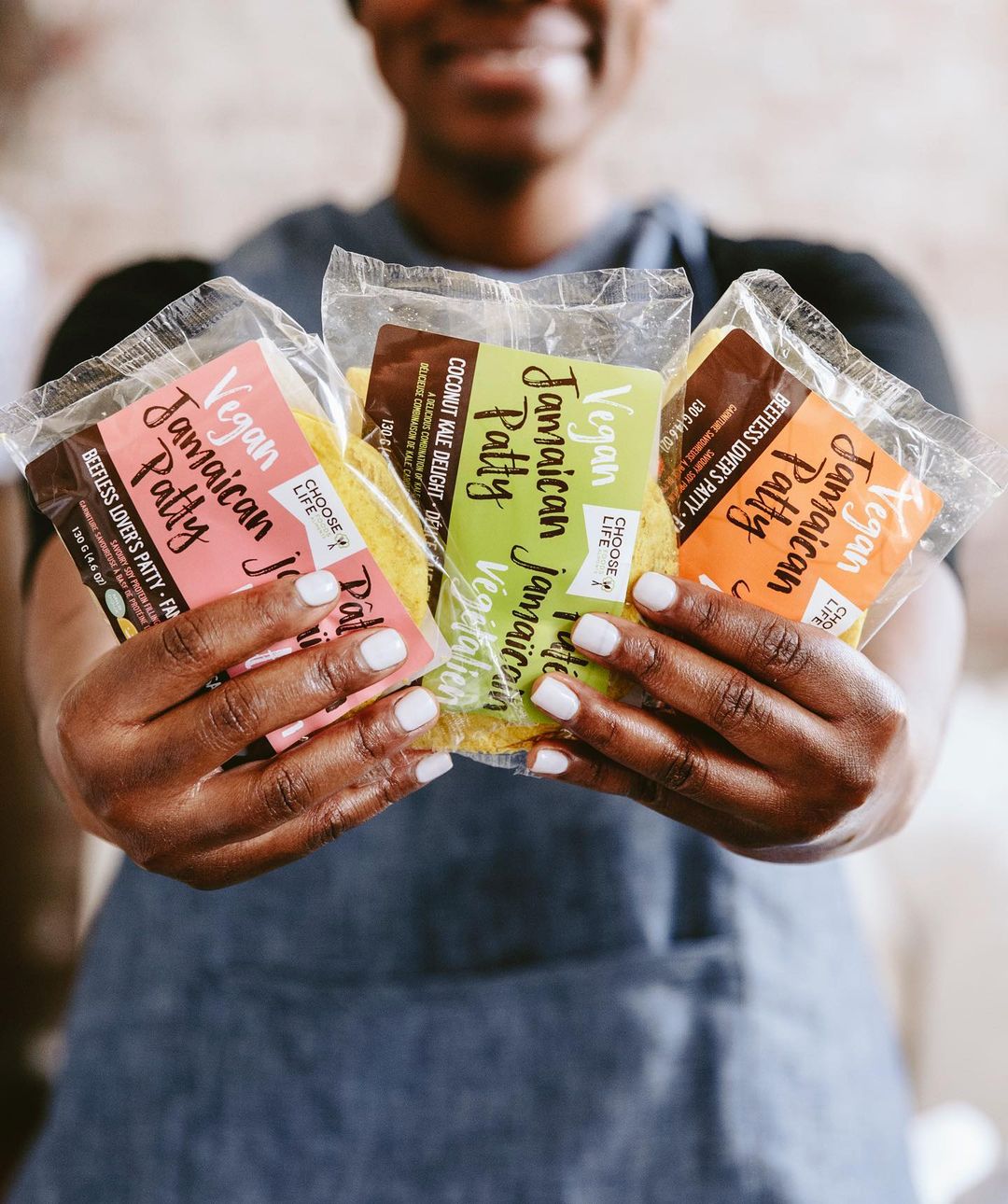 Choose Life Foods
2 Choose Life Foods
These vegan Jamaican patties were born out of a desire to veganize the authentic patties founder Carolyn Simon—who is referred to as the company's "Patty Queen"—ate growing up, and the Beefless Lover's Patty and Coconut Kale Delight flavors are the result.
Shop here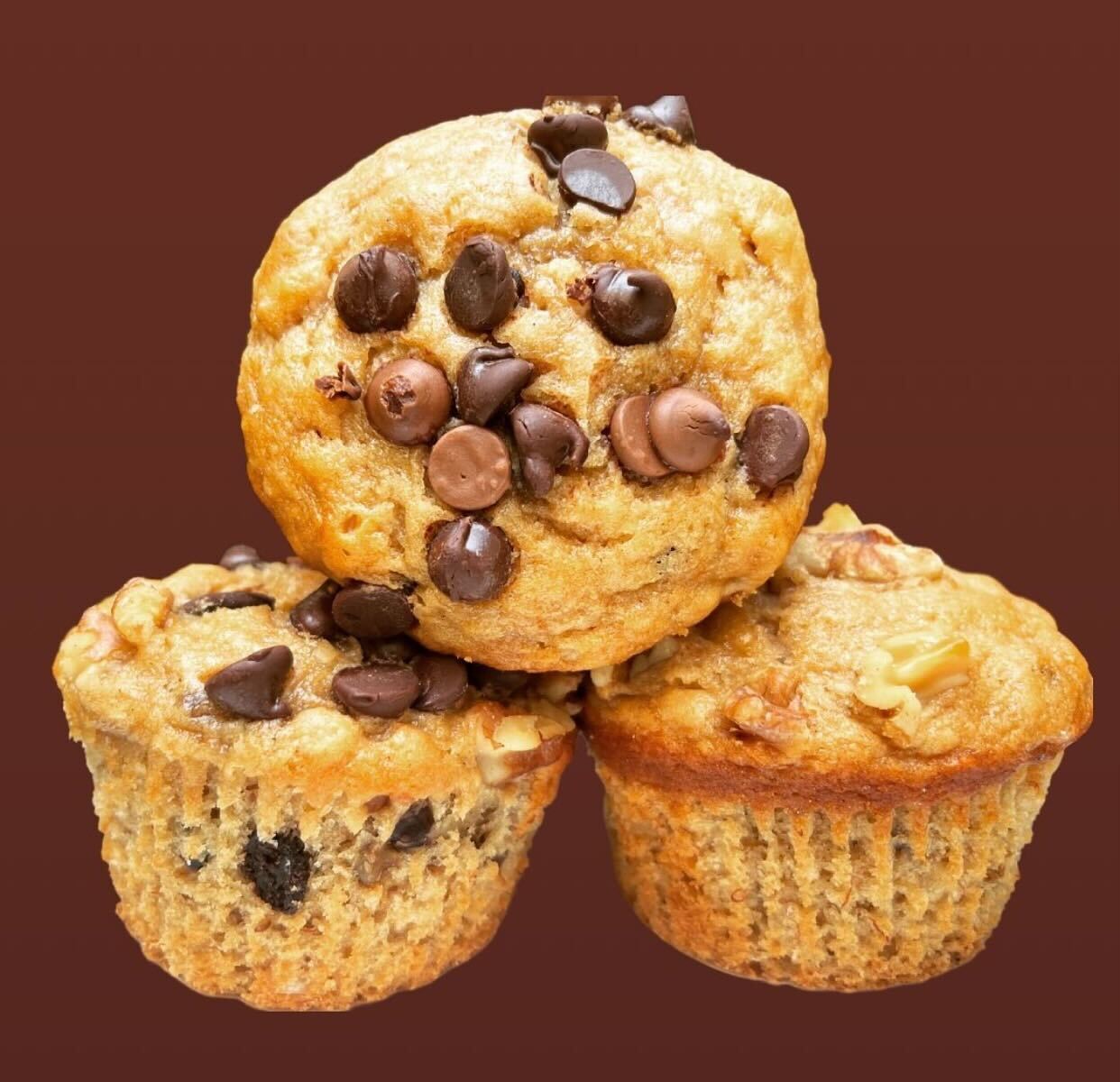 Coco Luv Vegan Cookies
3 Coco Luv Vegan Cookies
Though this Los Angeles-based, family-owned company calls itself a cookie company, there's far more on the menu. From cookie pies and Coco Dream Ding Dongs to entire Oreo Cakes, you'll have a hard time choosing what to order. Know someone who has a birthday this month? Get the Cinnamon Roll Cake with Sprinkles delivered to their door.
Shop here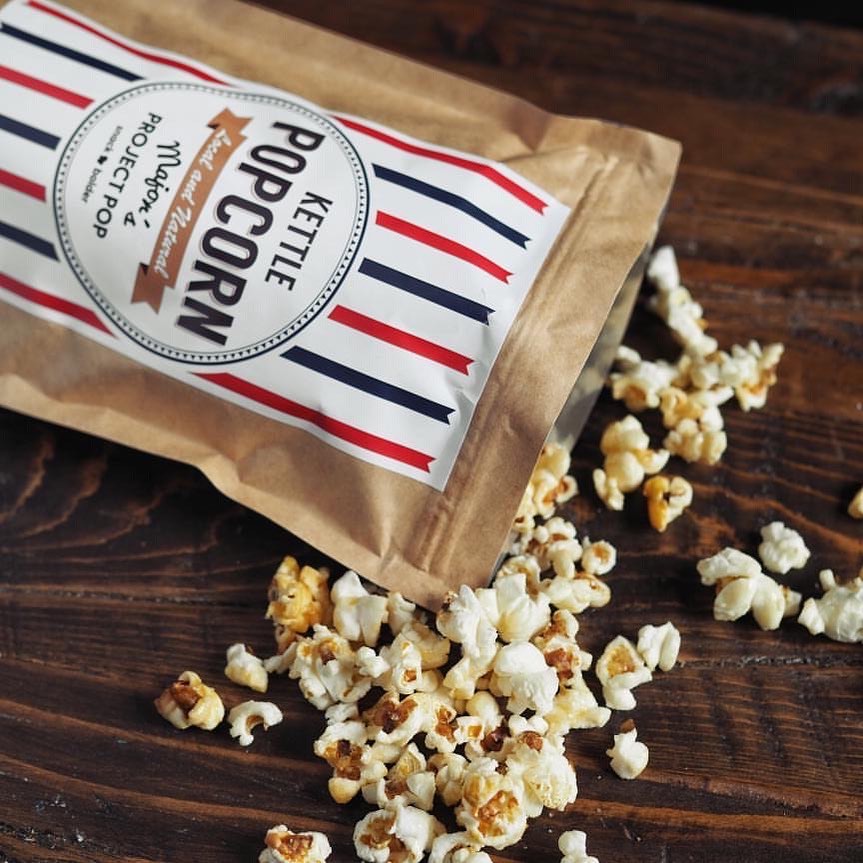 Major Project Pop
4 Major's Project Pop
A fresh vegan take on kettle corn, Major's Project Pop makes its main product in small batches and keeps it real with simple ingredients—namely, virgin coconut oil, vegan cane sugar, and Himalayan salt. The company gives back to its community by supporting non-profit initiatives such as Feeding Children Everywhere and the National Black Food & Justice Alliance. This month, Project Pop is also selling Black History Month merch with their "People over Profit" tagline.
Shop here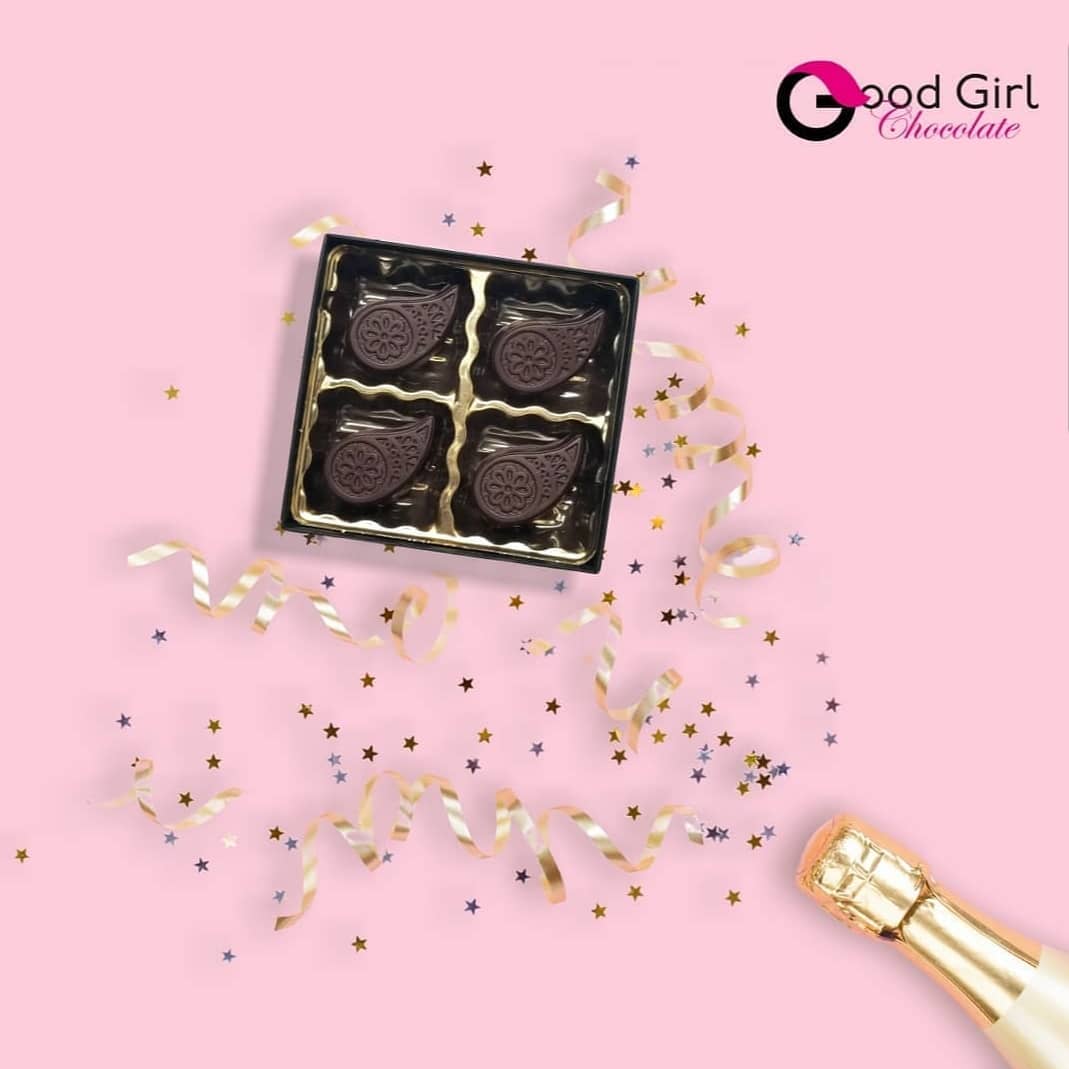 Good Girl Chocolate
5 Good Girl Chocolate
Dr. Tabatha Carr created Good Girl Chocolate in an effort to support her healthy lifestyle—and her sweet tooth. The good-for-you product line ranges from vegan milk chocolate to caramel cake truffles. Plus, 5 percent of sales go towards supporting underprivileged orphanage children in Haiti.
Shop here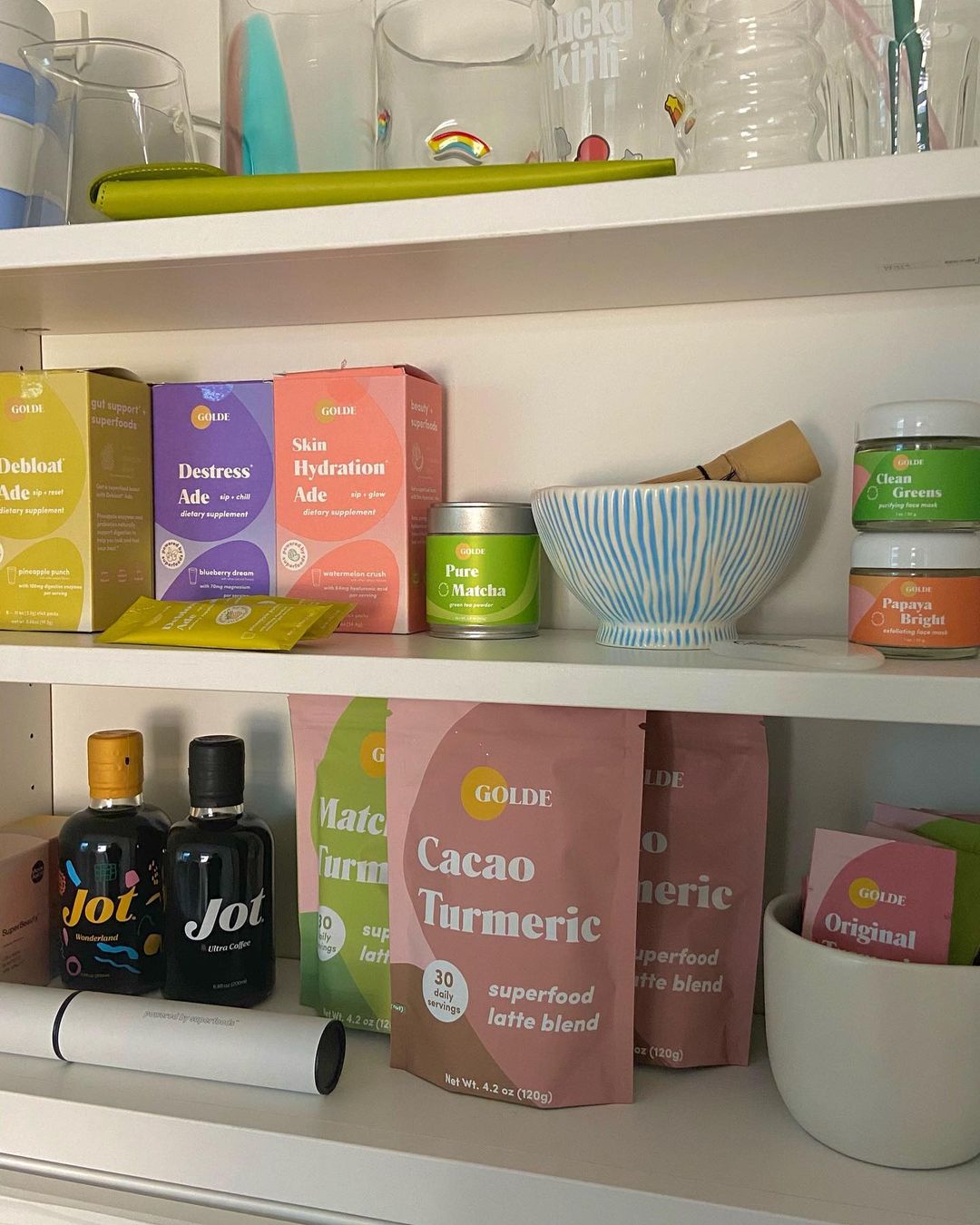 Golde
6 Golde
This small but mighty Brooklyn, NY-based business launched with a single product—Original Turmeric Latte Blend—and has since expanded to other superfood essentials from face masks to drink mixes.
Shop here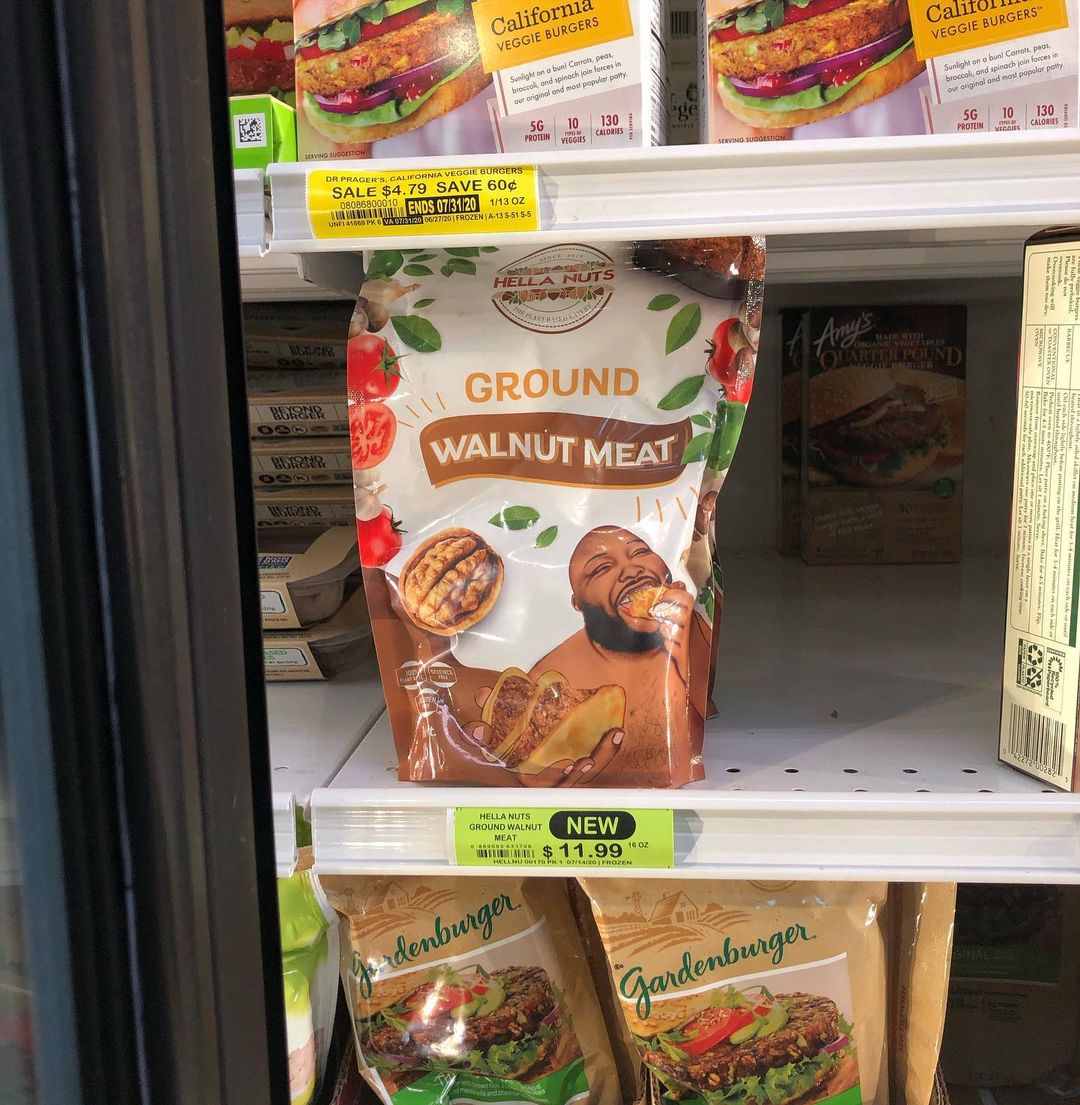 Hella Nuts
7 Hella Nuts
This plant-based eatery has created a patent-pending vegan ground meat made from walnuts. We're already making a list of dishes to make with it, starting with tacos, shepherd's pie, and stuffed bell peppers.
Shop here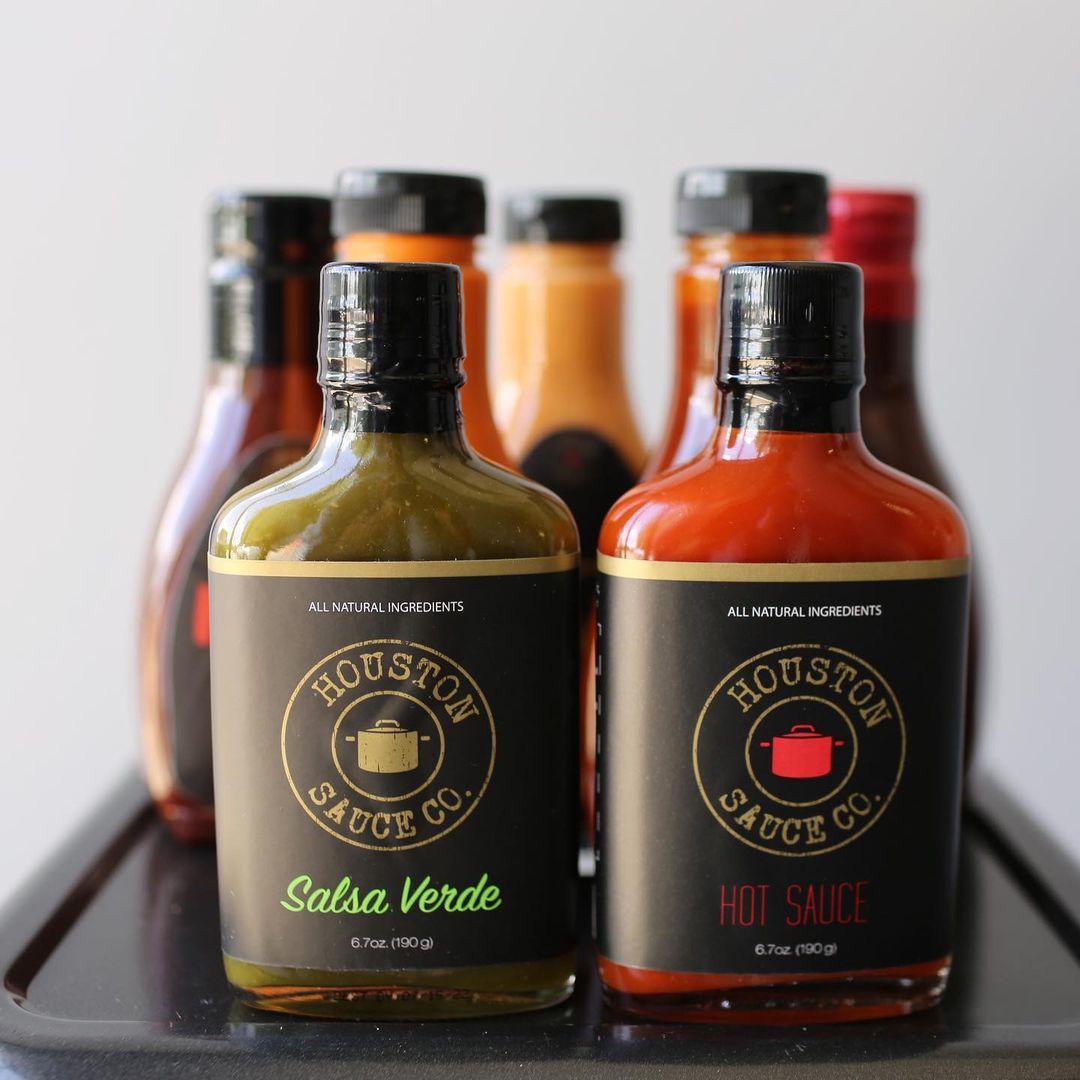 Houston Sauce Co.
8 Houston Sauce Co.
This sauce-company-turned-food-truck specializes in hot sauces and vegan barbecue. If you're not able to get your hands on their vegan Dirty Bird Chik'n Sandwich or Philly Cheesesteaks in Houston, check out their online store, where you can order hot sauces and other tasty vegan snacks and get them shipped to your door.
Shop here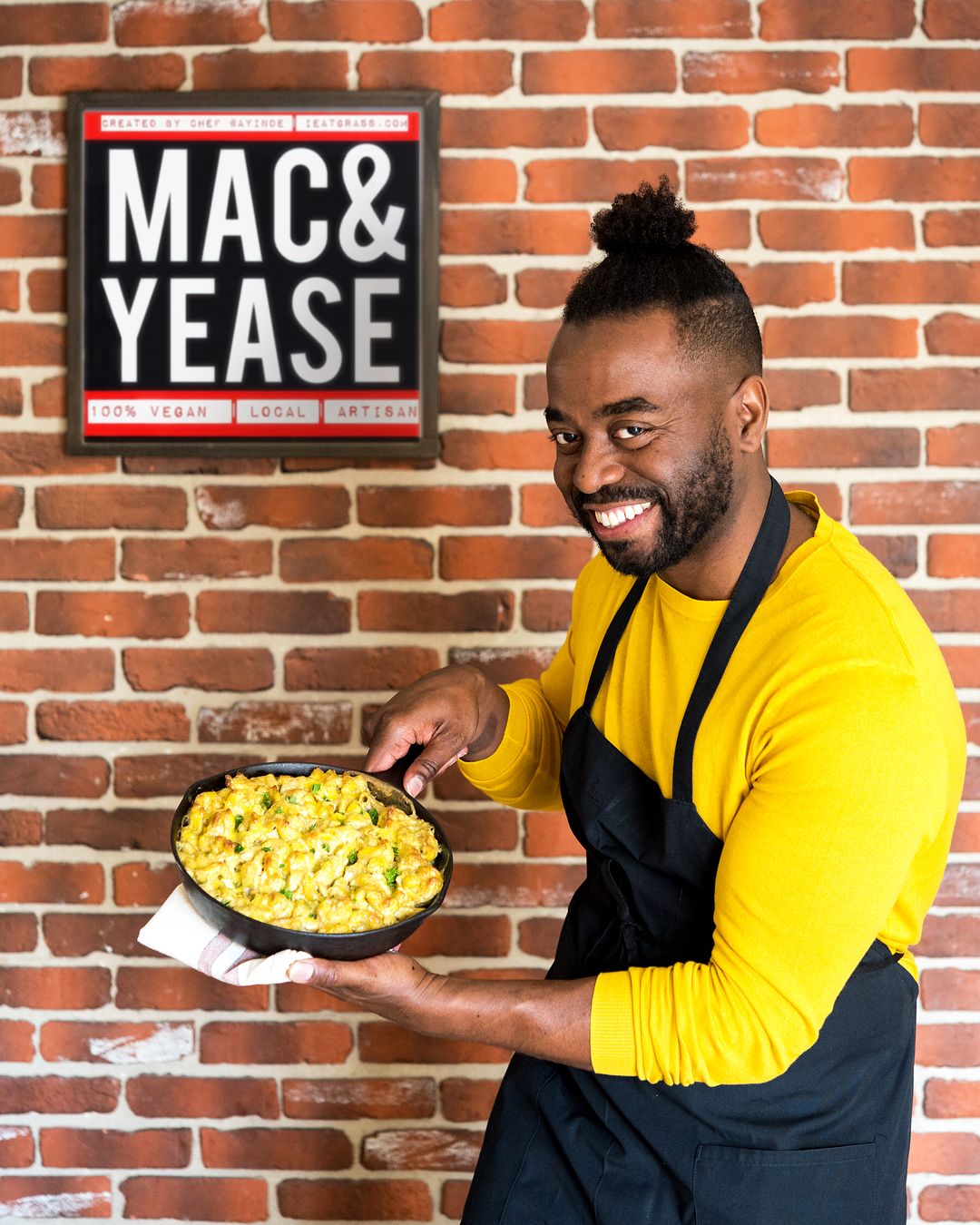 Mac & Yease
9 Mac & Yease
Vegan chef Ayindè Howell popularized his vegan mac and cheese and it has since hit hot bars in retailers such as Whole Foods Market. You can now order your own family-sized frozen meals online and choose from jalapeño Mac and Yease to BKLN Bolognese.
Shop here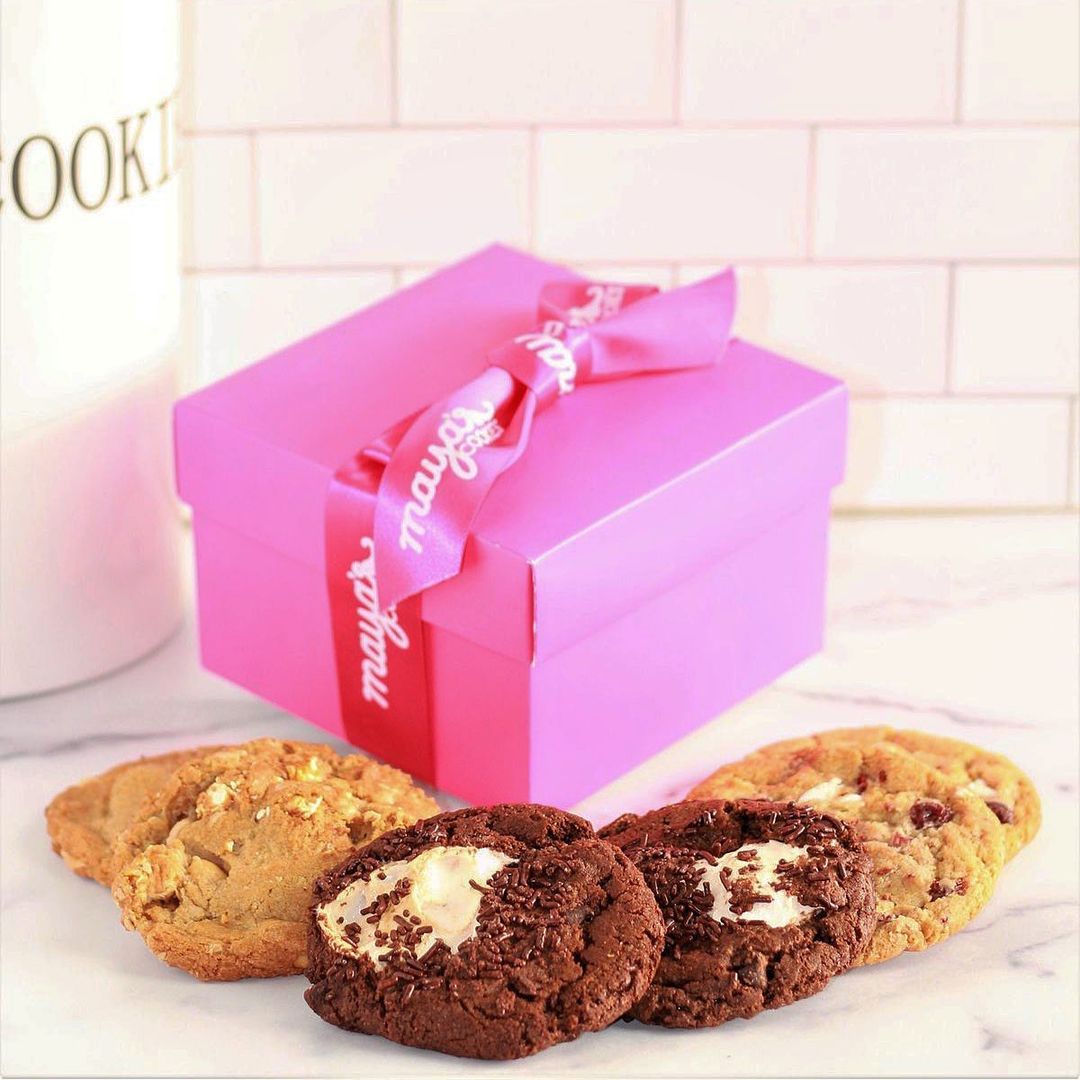 Maya's Cookies
10 Maya's Cookies
This beloved vegan bakery recently opened its first storefront in San Diego, CA, but it also sells its handmade gourmet cookies online, at farmers' markets, and in select retailers. We especially love Maya's Black History Month cookie collection in honor of prominent figures in the Black community.
Shop here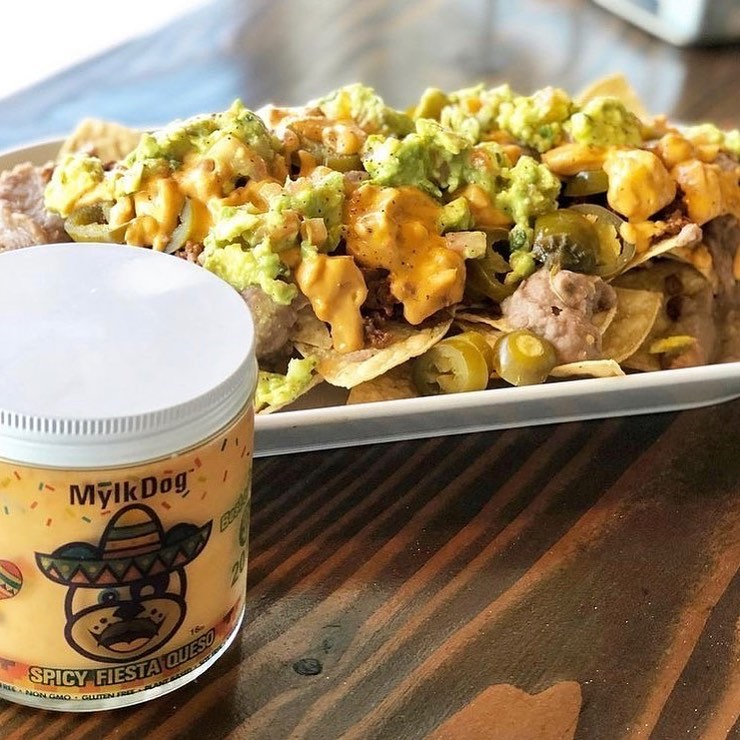 Mylk Dog
11 Mylk Dog
Founder Bethovan Enhancing grew up devouring jars of nacho cheese, but when he and his family ditched dairy, he was determined to create an alternative. Enter Mylk Dog Notcho Cheez, made from simple ingredients such as almond milk, cashews, bell peppers, and nutritional yeast.
Shop here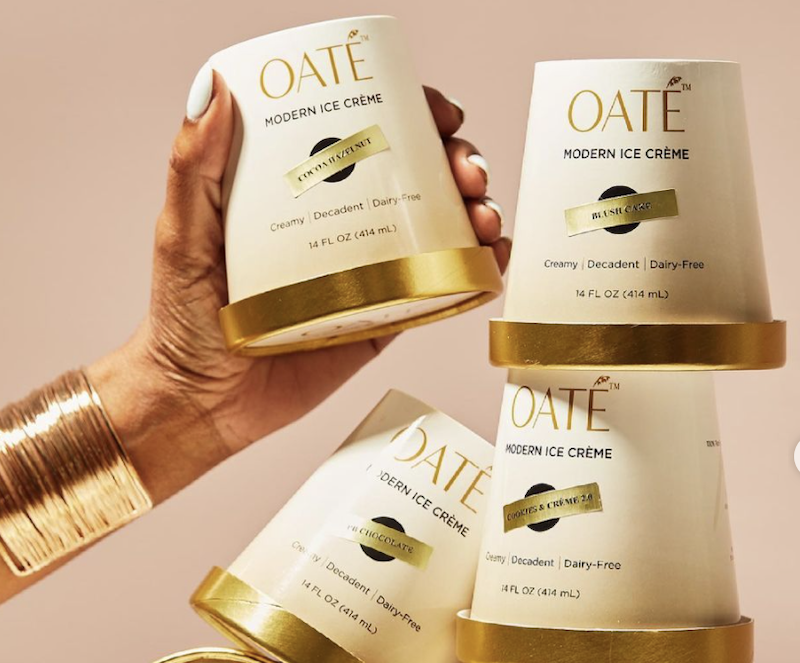 Whipped Urban Dessert Lab
12 Oaté Ice Crème
From the founders of New York-based Whipped Urban Dessert Lab comes Oaté, a line of "ice crème" pints available for nationwide shipping through Goldbelly. Founded by sisters Courtney Blagrove and Zan B.R., Whipped Urban Dessert Lab made headlines for being the first ice cream shop to make oat milk soft serve. Can't justify flying to New York for a creamy swirled cone? Oaté pints are sure to satisfy all sweet tooth cravings.
Shop here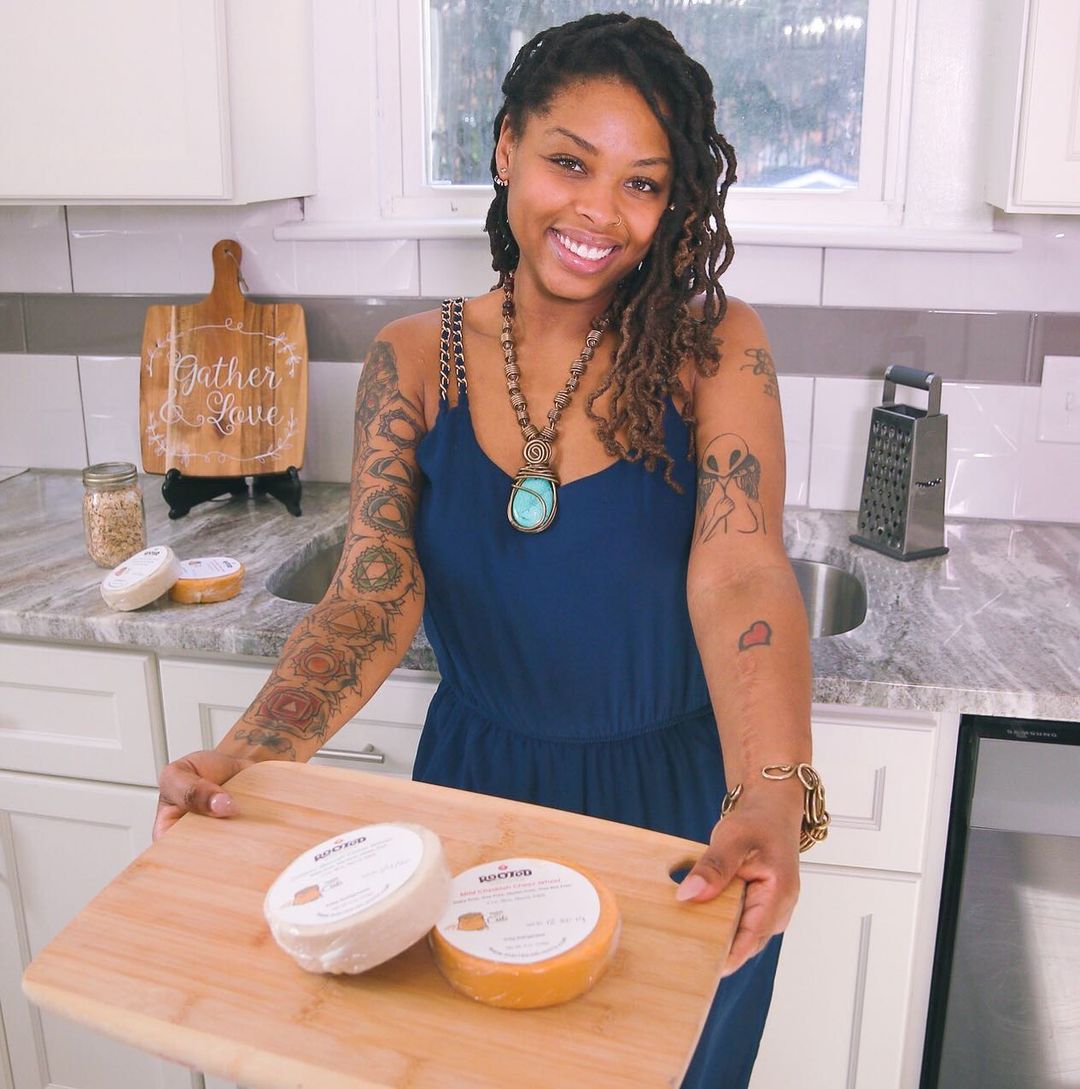 Rooted Delights
13 Rooted Delights
Though Rooted Delights first launched as a food truck in Baltimore, MD, in 2018 founder Janay Jones decided to move back to her hometown of Richmond, VA and focus on launching a vegan cheese line. Made from oat milk, the Rooted Delights cheese line is currently available in Creamy Mozzah and Milk Cheddah flavors.
Shop here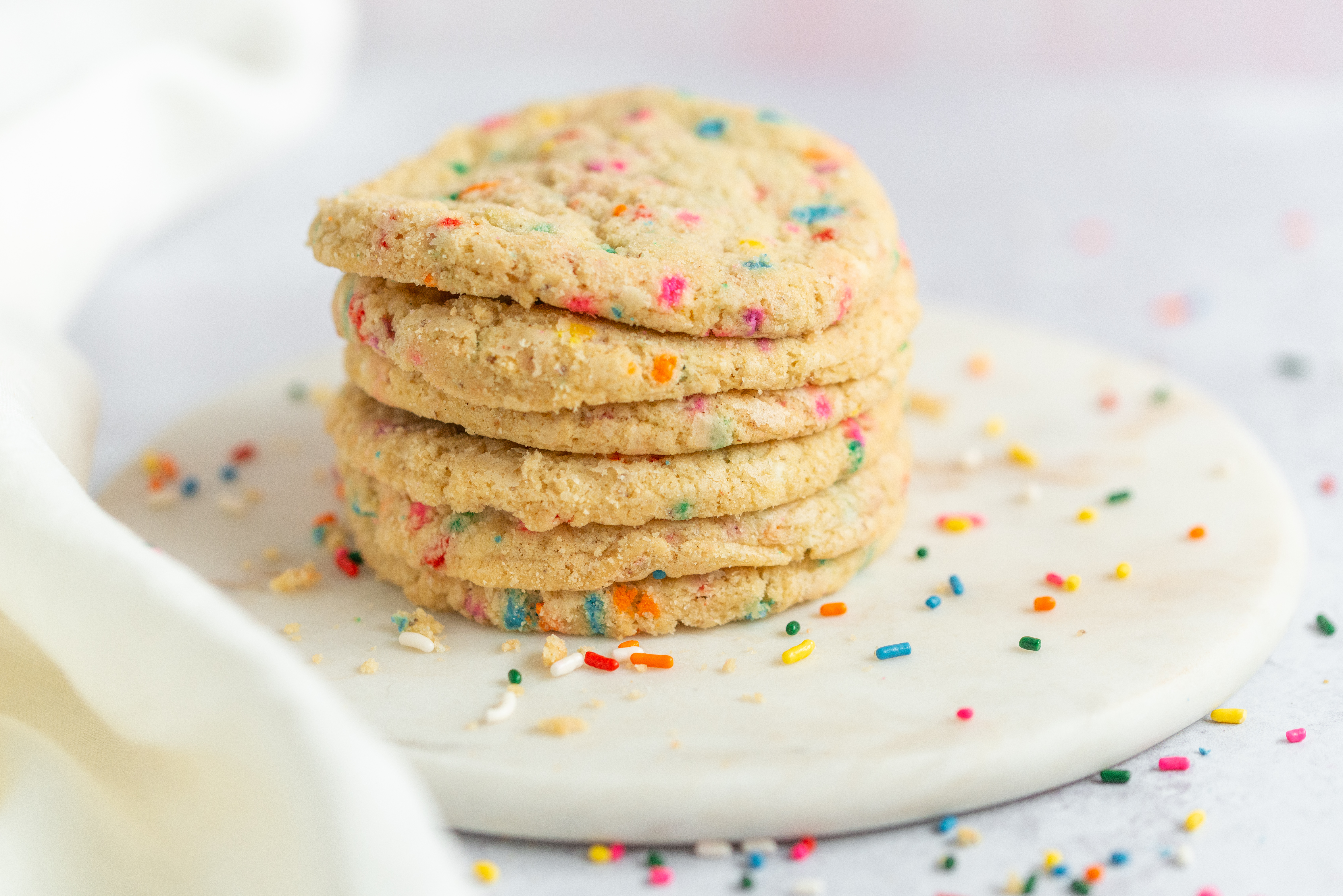 Southern Roots
14 Southern Roots
This San Antonio, TX-based online bakery recreates Southern classics with a vegan twist—from bundt cakes and brownies to buttermilk pancake mixes. Husband-and-wife team Marcus and Cara Pitts launched the bakery in 2018 after watching the documentary What the Health, which inspired them to go vegan.
Shop here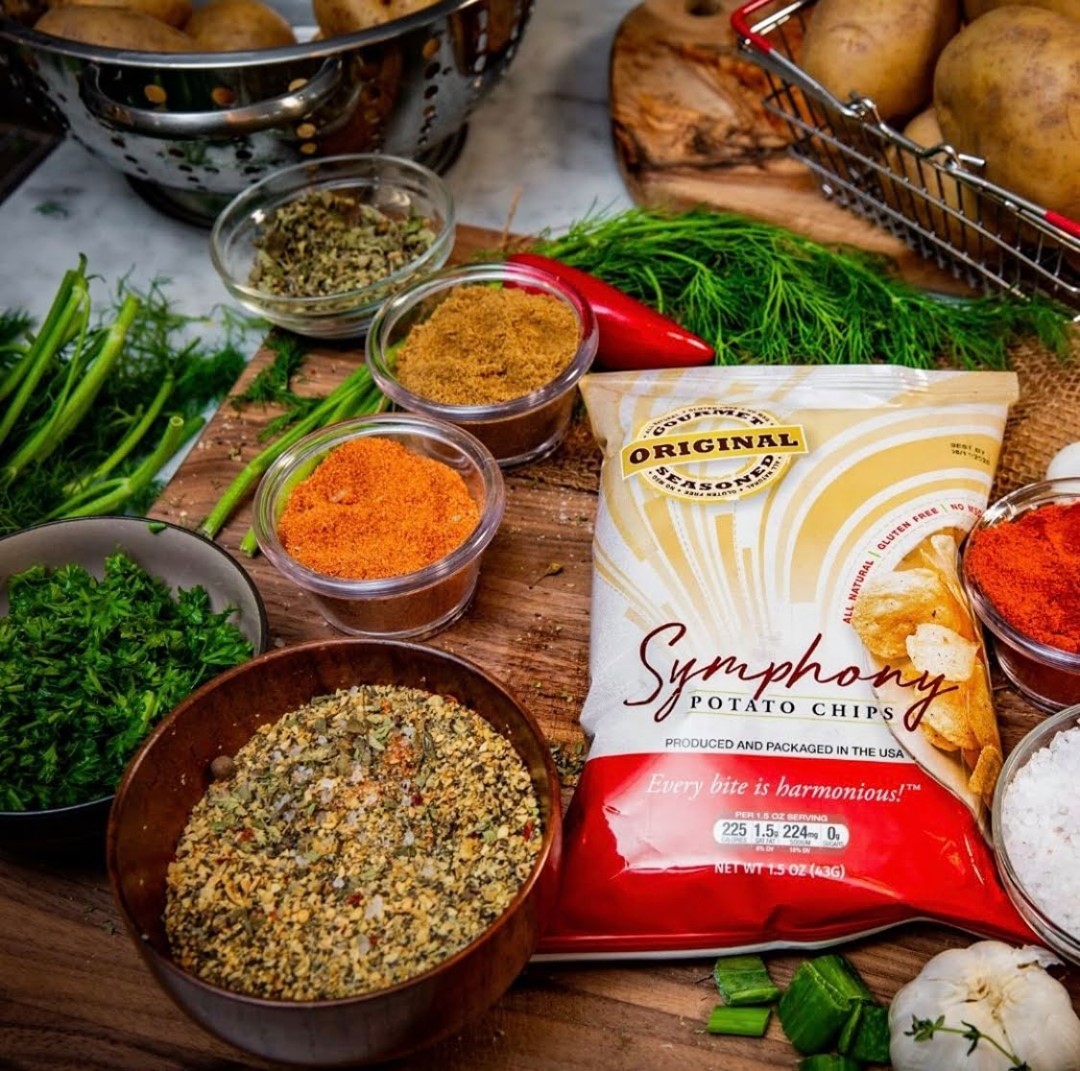 Symphony Potato Chips
15 Symphony Potato Chips
A gourmet potato chip company, Symphony Potato Chips was born after chef and founder Andre' Anderson created a 28-herb-and-spice blend and began using it on homemade potato chips. Since then, the brand has expanded to other flavored chips, from balsamic to smoked. The family-owned company also aims to empower its community by providing employment and employment training through their own nonprofit, Symphony Crumbs.
Shop here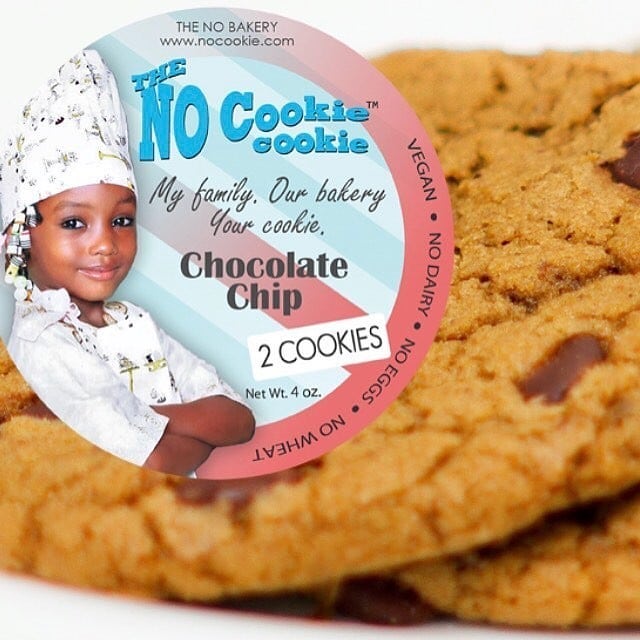 The No Cookie
16 The No Cookie
Family owned and operated since 1978, The No Bakery creates and sells vegan cookies in classic flavors such as chocolate chip, ginger spice, oatmeal raisin, and peanut butter. Operating from Oakland, CA, the No Cookies are available in more than 400 health and natural food stores nationwide and can also be ordered online.
Shop here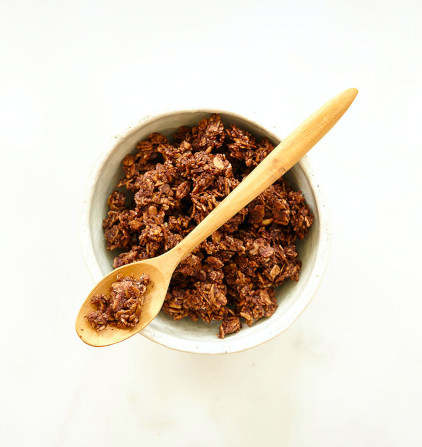 Way to Life Foods
17 Way to Life Foods
This family-owned vegan food company aims to provide healthful products for its customers across the country. Though Way to Life Foods started with granola—which is available in flavors such as Banana, Strawberry, Ginger, and Peanut Butter—it has since expanded to cinnamon rolls, energy bars, and even vegan burger patties.
Shop here
For more on Black-owned brands, read:
Here at VegNews, we live and breathe the vegan lifestyle, and only recommend products we feel make our lives amazing. Occasionally, articles may include shopping links where we might earn a small commission. In no way does this effect the editorial integrity of VegNews.