Pot pies (or as some Brits have described them, casseroles with pastry lids) are now considered quintessentially American, but they have actually been around since England's Elizabethan era. Back then, NPR notes, they were decorated with flowers and pretty designs to impress royal households. But more than a century after the death of Queen Elizabeth I, in the 1700s, the first pot pie recipe was printed in the US. To this day, they remain a fall favorite across the country (there's even a National Great American Pot Pie Day, which falls on September 23 every year). The most popular pot pie filling is chicken, but it is possible to make (and buy) vegan versions of the savory classic. Here's how to get in on the pot pie goodness without using any animal products at all.
What is a vegan pot pie?
A pot pie usually consists of a dish, which is filled with meat and vegetables, covered with a pastry lid, and baked. While chicken is the most common filling, they can also be made with turkey (a popular Thanksgiving leftover meal), beef, lamb, or no meat at all. Vegan pot pies can be made with just vegetables, lentils, mushrooms, or even vegan meats if you're craving that traditional texture.
Whether you want to stock up the fridge or freezer with store-bought options, or you're looking to whip up your own, here are some of our favorite ways to enjoy pot pies the vegan way.
Where to buy vegan pot pies
Forget Marie Callender's (which sadly uses milk in its meatless pie options), the options are limited, but there are a few brands that offer delicious, hearty vegan pot pies, perfect for welcoming in the fall season. Amy's Kitchen, for example, usually has a dairy-free vegetable pot pie on offer, although it is currently unavailable (so keep your eyes peeled for updates!).
You can also grab a vegan pot pie from Raised Gluten Free. The simple, hearty vegetable-packed pie is the perfect comfort food for those chilly fall days. And Katz' Mushroom Broccoli Pot Pie is also totally vegan, nut-free, and gluten-free. This vegan chicken-style pot pie from Meal Mart is another tasty option.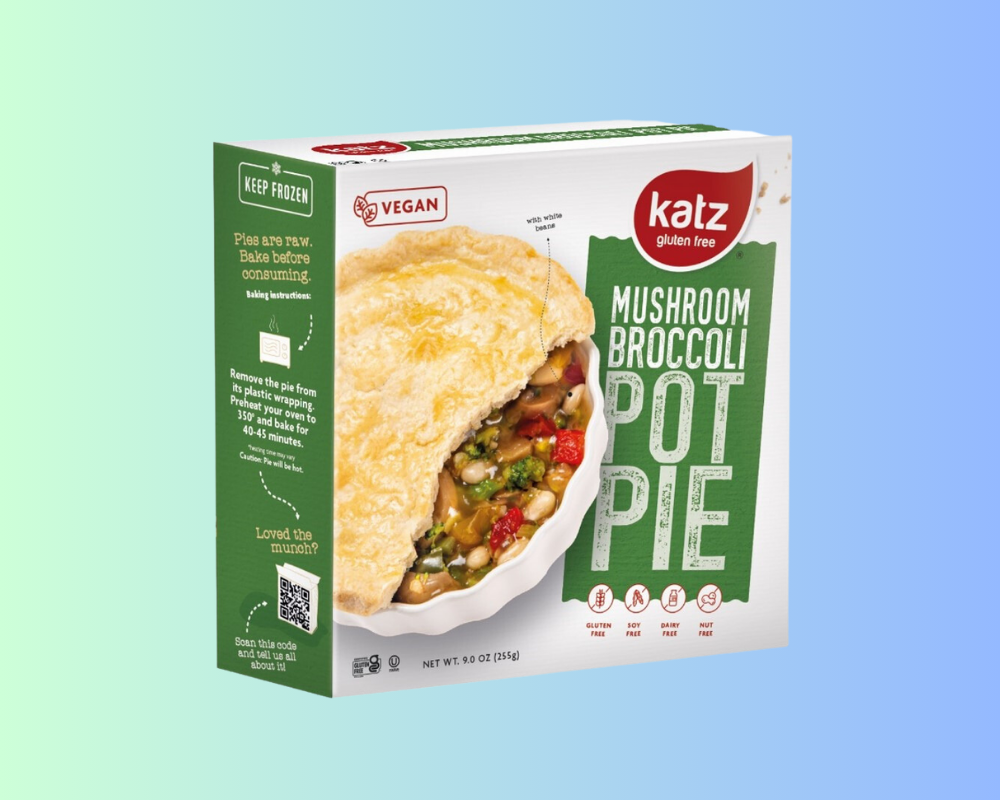 How to make vegan pot pies
To make a vegan pot pie, all you need to do is follow the same process as a regular pot pie, just without the animal ingredients. For a creamy sauce, for example, you can use non-dairy milk instead of cow's milk, and for the hearty filling, we recommend simple whole-food ingredients, like your favorite root vegetables, chickpeas, or lentils. But vegan meat works well, too. Try vegan chicken pieces, ground beef, or even the remainder of your holiday vegan turkey roast.
You'll also need a great pie dish, too, of course, to bring the whole thing together. If you're making smaller individual pies, try these ramekins from Delling, for example. Or for slightly larger pies, consider this Mora ceramic pie pan.
Need more pot pie inspiration? Below, we've gathered a handful of our favorite vegan recipes to guide you through exactly how to make this tasty fall classic.
Vegan pot pie recipes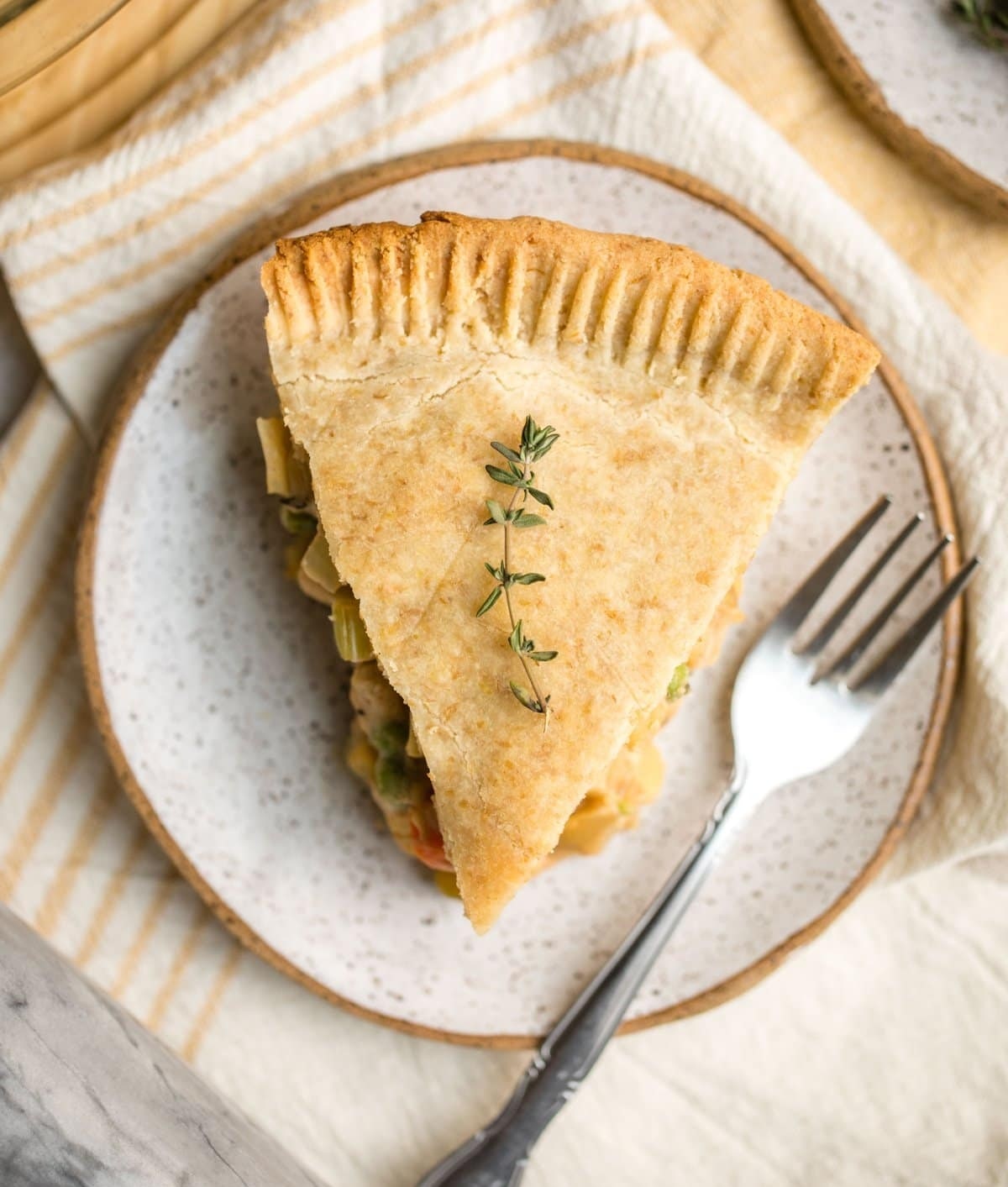 From My Bowl
1 Chickpea Pot Pie
This hearty, nutritious pot pie recipe is packed with chickpeas, vegetables, and a deliciously creamy sauce. It comes together in just one hour and will yield around eight servings, making it the perfect weeknight family dinner dish.
Get the recipe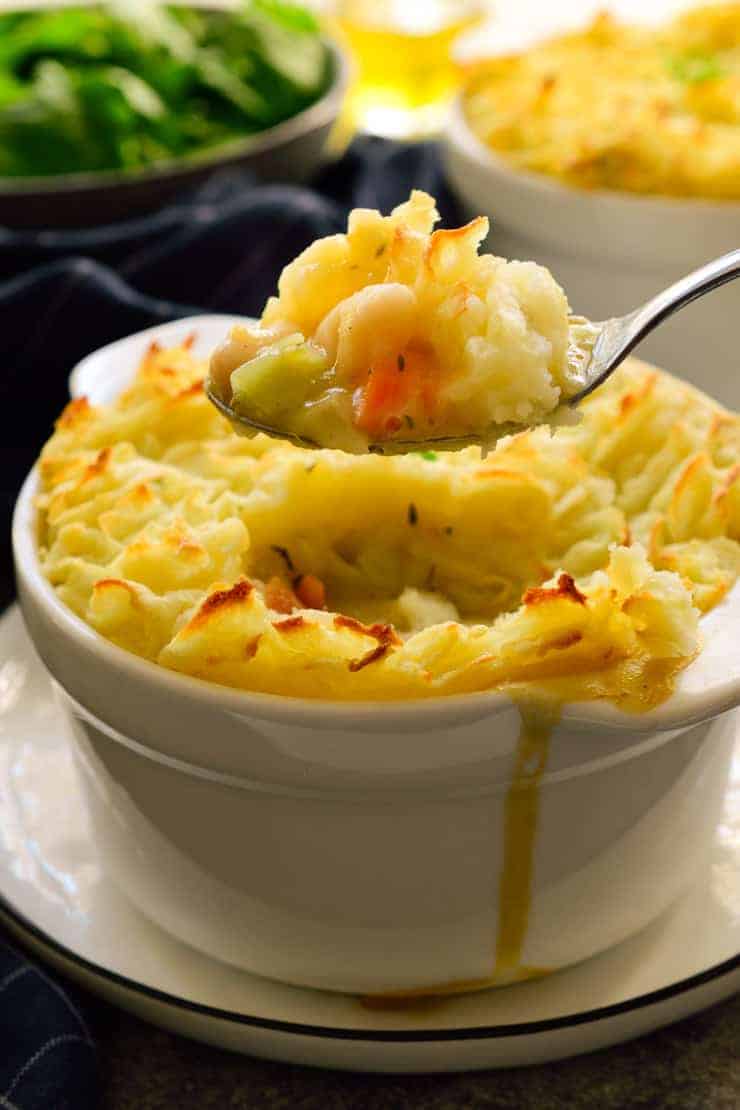 The Stingy Vegan
2 Pot Pie with Mashed Potato Crust
If you're not a fan of a flaky crust, there's no rule that says pot pies have to be made a certain way. Instead, why not make yours more like a shepherd's pie and top it with a deliciously creamy and filling mashed potato topping instead? It's easy to do and just as tasty.
Get the recipe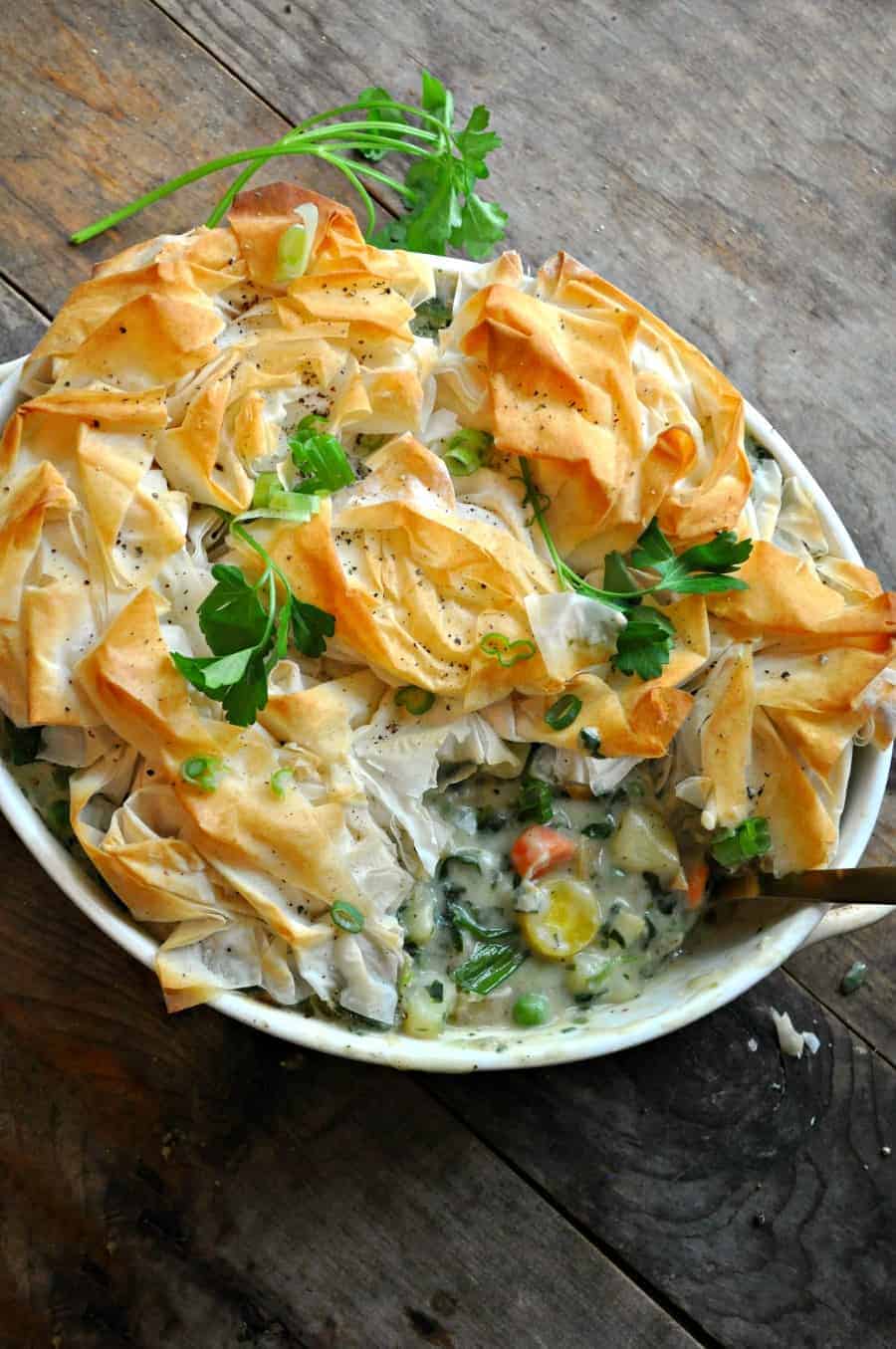 Rabbits and Wolves
3 Herbed Vegetable Pot Pie
This vegetable pot pie recipe can be enjoyed in the fall, there's no doubt, but it's actually at its best in the spring and summer. That's because it relies on light summery herbs and vegetables, like peas, spinach, green onions, and parsley.
Get the recipe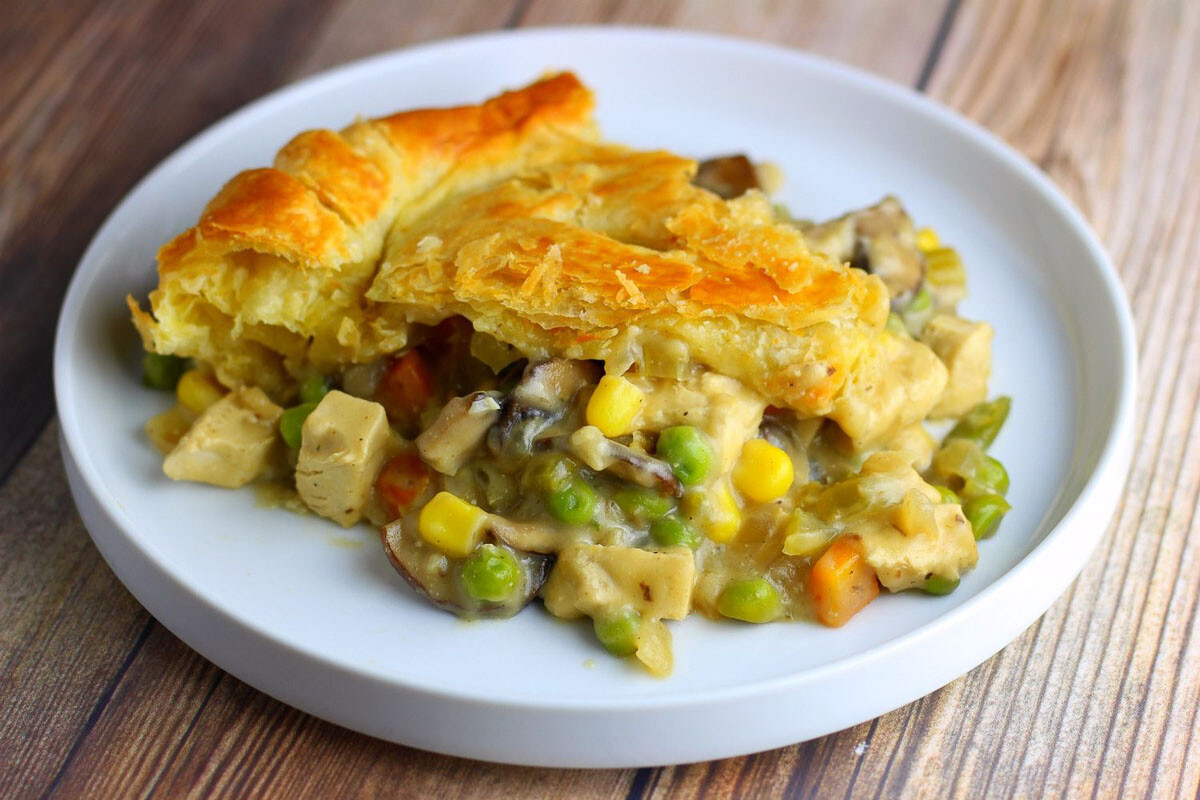 Sarah's Vegan Kitchen
4 Vegan Chicken Pot Pie
You can get all the taste and texture of chicken pot pie without the real chicken part thanks to this hearty recipe. Just find your favorite chicken-style strips and mix them with your favorite combination of pie-friendly vegetables.
Get the recipe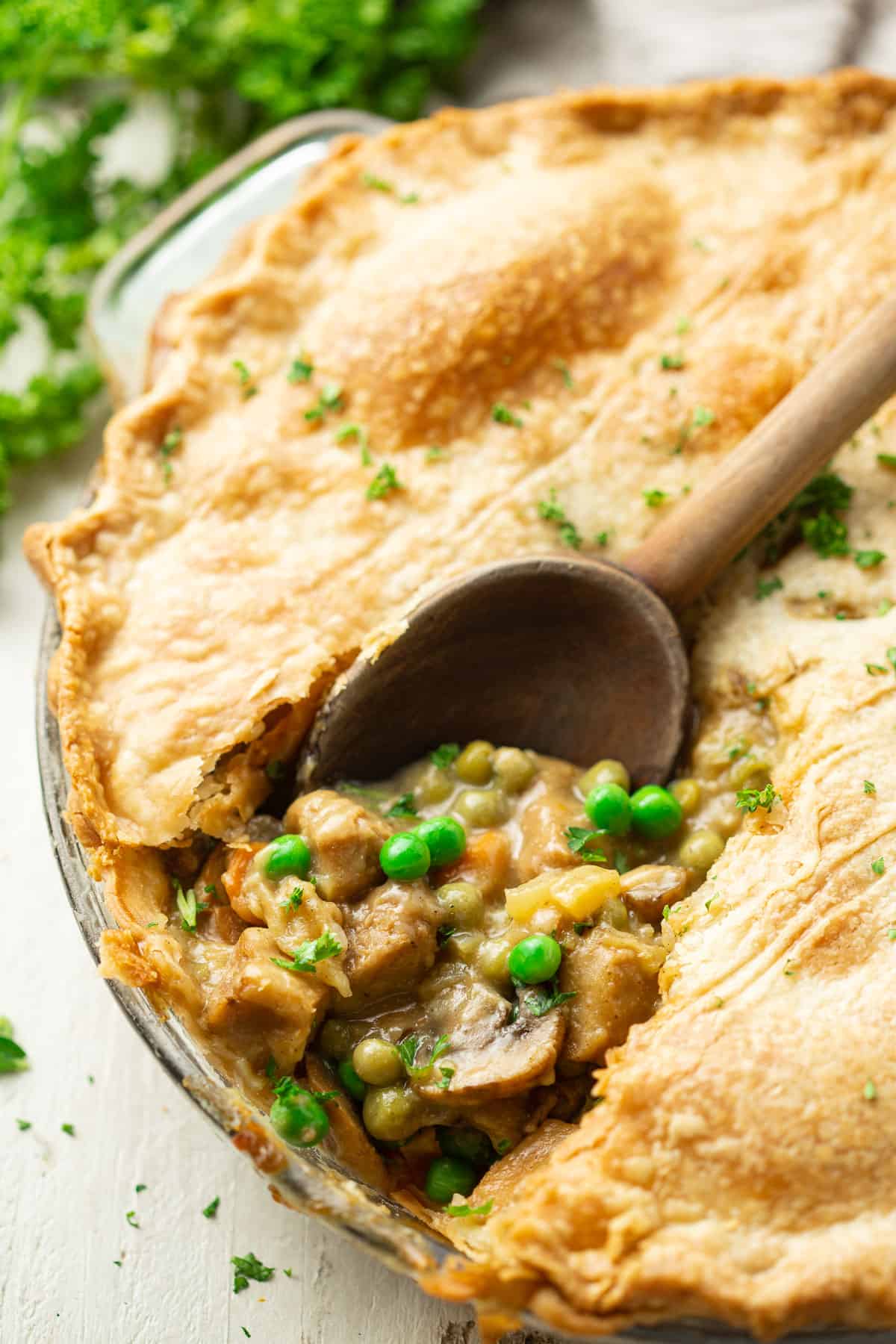 Connoisseurus Veg
5 Classic Vegan Pot Pie
The creamy, savory, herbed sauce is the show-stealer in this classic pot pie recipe, but the tender mix of vegetables is hard to beat, too. If you want that chicken-y taste, you can also add in some chewy seitan pieces.
Get the recipe
For more on vegan food, read:
Here at VegNews, we live and breathe the vegan lifestyle, and only recommend products we feel make our lives amazing. Occasionally, articles may include shopping links where we might earn a small commission. In no way does this effect the editorial integrity of VegNews.