If you take a walk around any given city, you'll likely come across some form of street food. In New York City, for example, street vendors sell hot dogs and bagels. And in Bangkok, you'll find traditional Thai options like mango sticky rice. On the corners of Mumbai, there are Indian snacks like vada pav or samosa. And in Athens today, you'll find traditional souvlaki and loukoumades. But if you traveled all the way back to ancient times, you'd find something a little more simple for sale on the streets of the Greek capital: pea soup.
It might seem humble and unassuming, but pea soup was incredibly popular with Ancient Greeks. And that's because, quite simply, peas were popular with Ancient Greeks. In fact, some research suggests Athenians loved cultivating the legume in their own gardens, alongside vegetables like celery, cucumbers, and lettuce.
Today, peas are still a big part of traditional Greek cuisine. Arakas latheros, for example, refers to peas cooked in tomato sauce and is still lovingly served in homes all over the country. But peas aren't exclusive to Greece. Over the centuries, they have grown in popularity around the world. If you walk into a chip shop in England today, for example, you'll always find mushy peas on the menu. And in most American freezers, you'll find a bag of frozen peas at the ready.
Here, we dive into everything pea-related. From the different types available, to how best to cook with them, to the very best vegan recipes to add them to. But first, what actually are peas?
What are peas?
Peas are eaten as a vegetable (and they count as one of your 5 A Day!), but they're actually legumes. This is because unlike, say, a cauliflower or a potato that grows in the ground, peas grow in pods on vines. This means that the pod itself is actually a fruit, and the peas are its seeds. They are usually green and can be found in grocery stores in various different formats, including fresh, canned, or frozen.
Pea nutrition
Peas are an incredibly nutritious addition to your diet, as they contain a wealth of nutrients, like fiber, protein, vitamins (including A, K, and C), thiamine, folate, and iron. They're also a good source of antioxidants and saponins. The latter refers to antibacterial compounds that, according to some research, may help to reduce cholesterol and tackle disease-causing bacteria in the body.
Different types of peas
There are many different types of peas on the market, but most fall into three main categories: English, snow, and snap. Here's a little bit more on each variety and what makes them unique.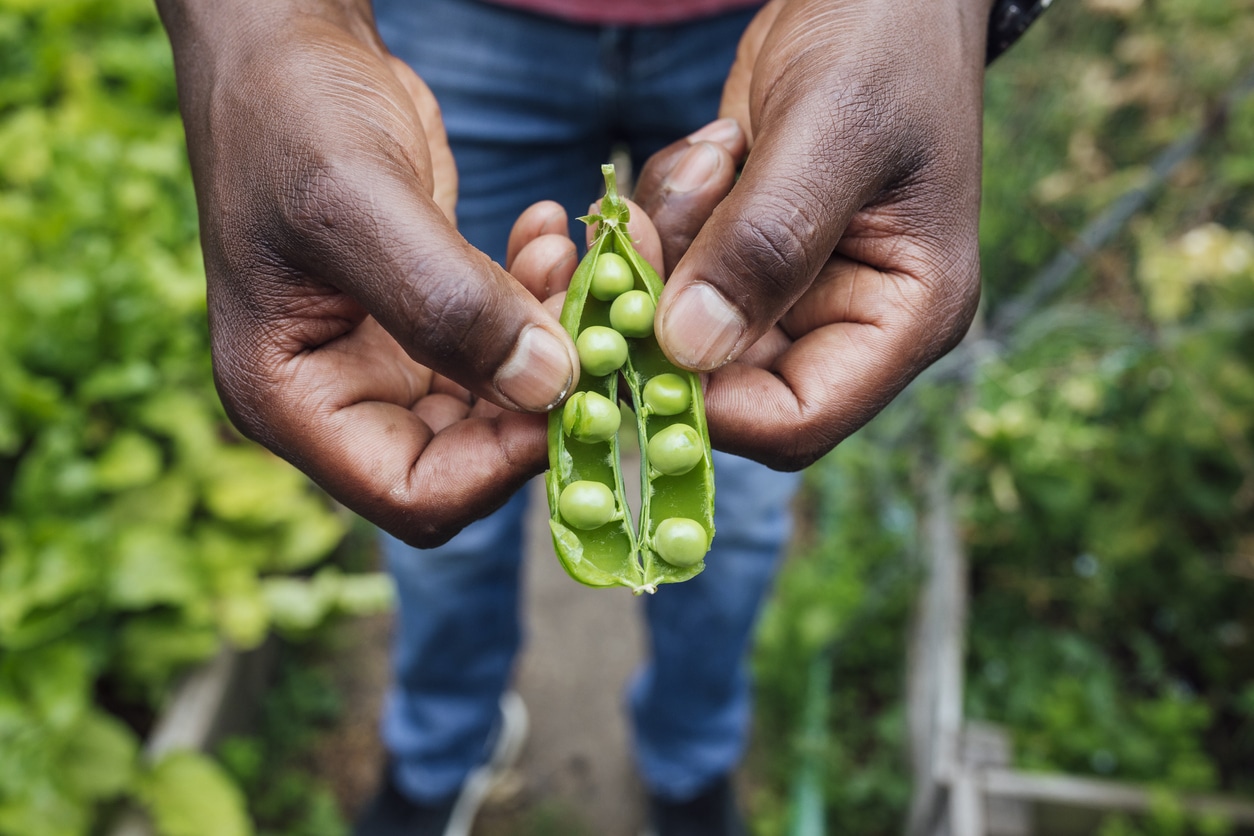 Getty
1 English peas
English peas (also often called garden peas) are the most common variety of peas, and that's because they're usually the type that you'll find frozen in bags in the grocery store. These types of peas are bright green, sweet to taste, and always shelled (because the pod itself is too tough to eat). If you see spring peas, Lincoln peas, wando peas, and misty shell peas at the grocery store or farmers' market, these are all common varieties of English peas.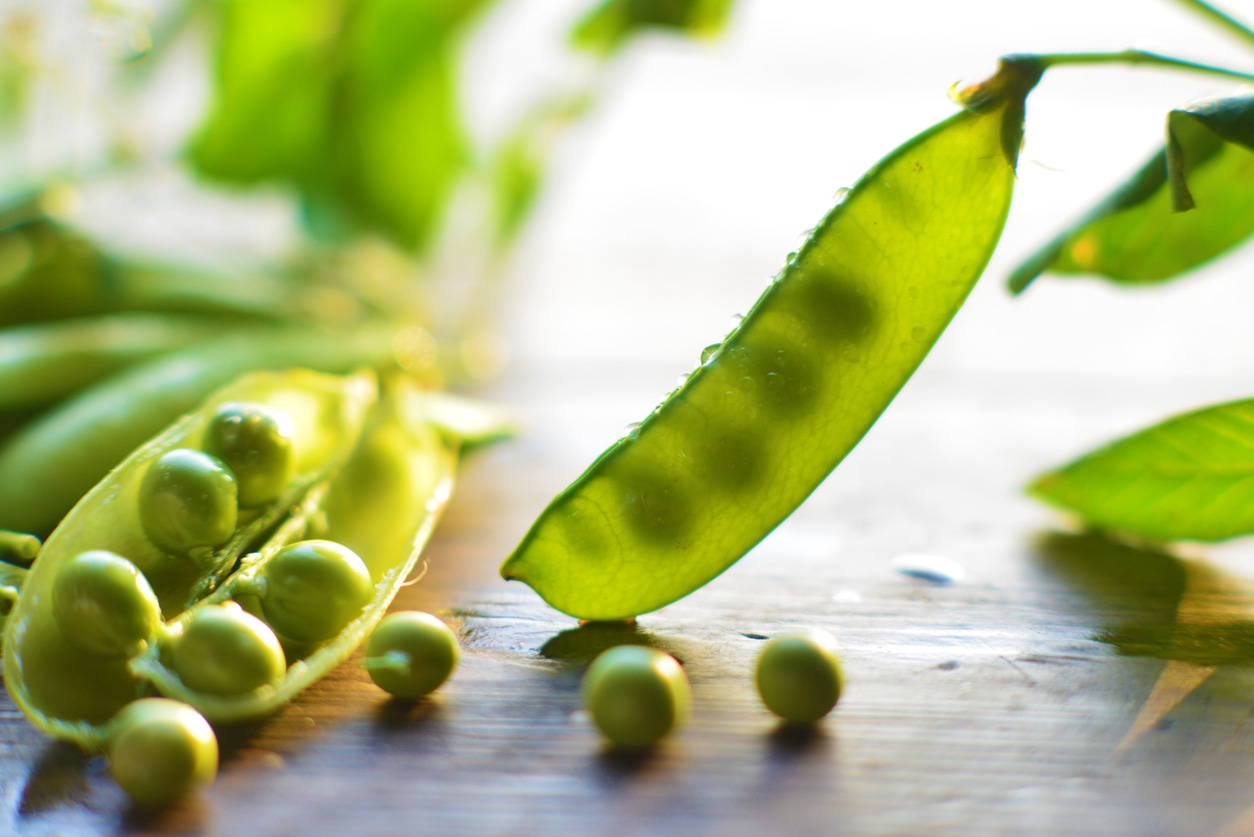 Getty
2 Snow peas
Unlike English peas, which grow in the spring and summertime, snow peas can grow during the winter (hence their name). Also commonly called mangetout, these peas are very small and often eaten inside their pods. They're crunchy, mild, and sweet, which makes them a great addition to salads, curries, and stir-fries! Oregon sugar pods and snowbird peas are two common varieties of snow peas.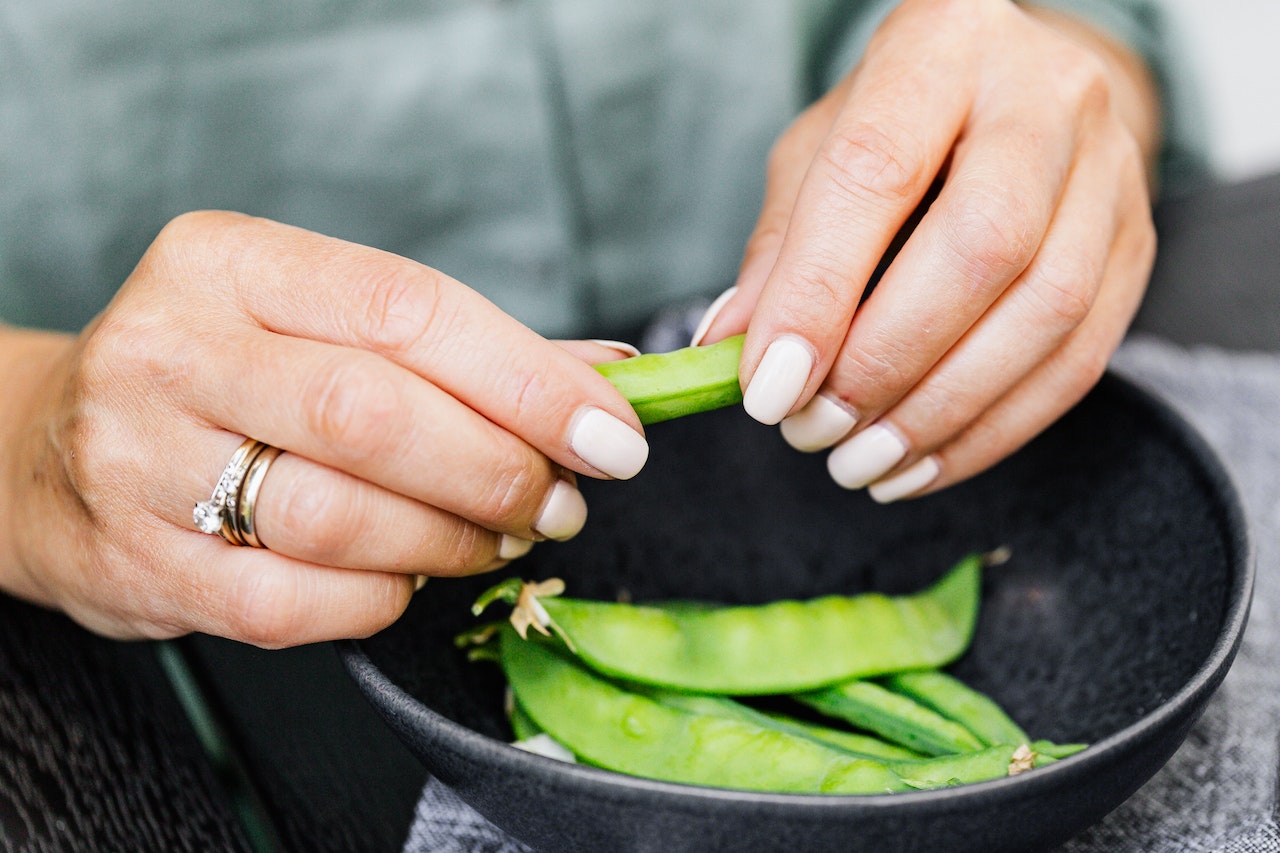 Pexels
3 Sugar snap peas
Sugar snap peas look similar to English peas, but they are not the same. In fact, they're actually closer to snow peas, because their pods (which are a lot rounder than the other varieties) are edible. Sugar ann, sugar bon, and super snappy are common varieties of sugar snap peas.
How to cook with peas
A bag of frozen peas is one of the most useful and versatile ingredients in your kitchen, because they can be added to a multitude of dishes (everything from pasta to risotto to curry), and they're easy to cook with, too. You can boil, steam, or fry them, depending on the recipe you're following. If you're cooking with sugar snap or snow peas, they can also be smothered in oil, herbs, and spices, and then popped in the oven to roast or bake.
Vegan pea recipes
Without a doubt, peas play a key role in many delicious recipes. If you're not sure what to cook next, we've gathered some of our favorite vegan dishes with peas below for inspiration.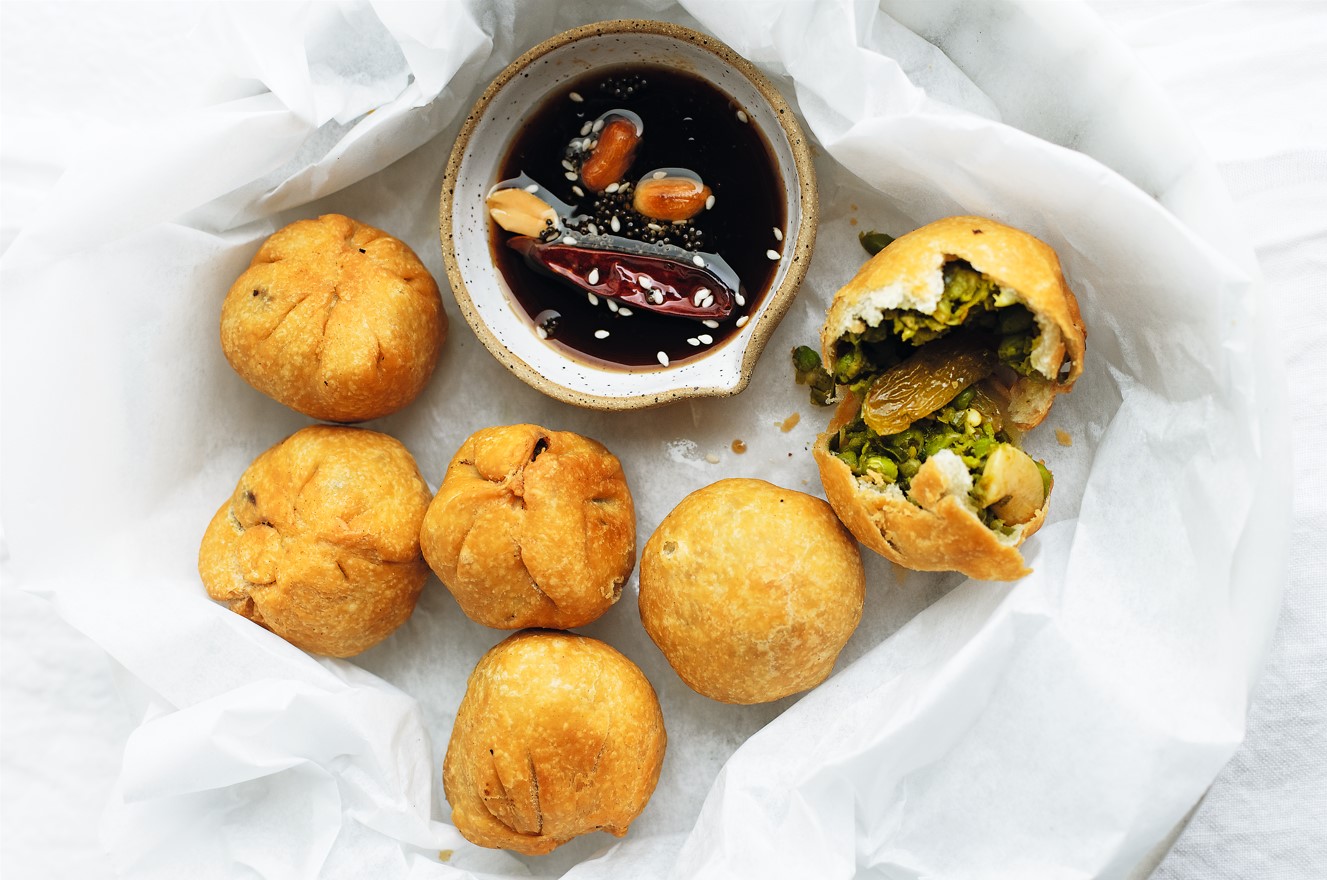 Vina Patel
1 Indian Spicy Pea Croquettes Kachori
Sure, it's easy to grab a bag of tasty frozen samosas from the grocery store. But if you want to challenge yourself to make something new and authentically Indian, try these spicy, deep-fried pea croquettes. Don't forget the chutney for serving.
Get the recipe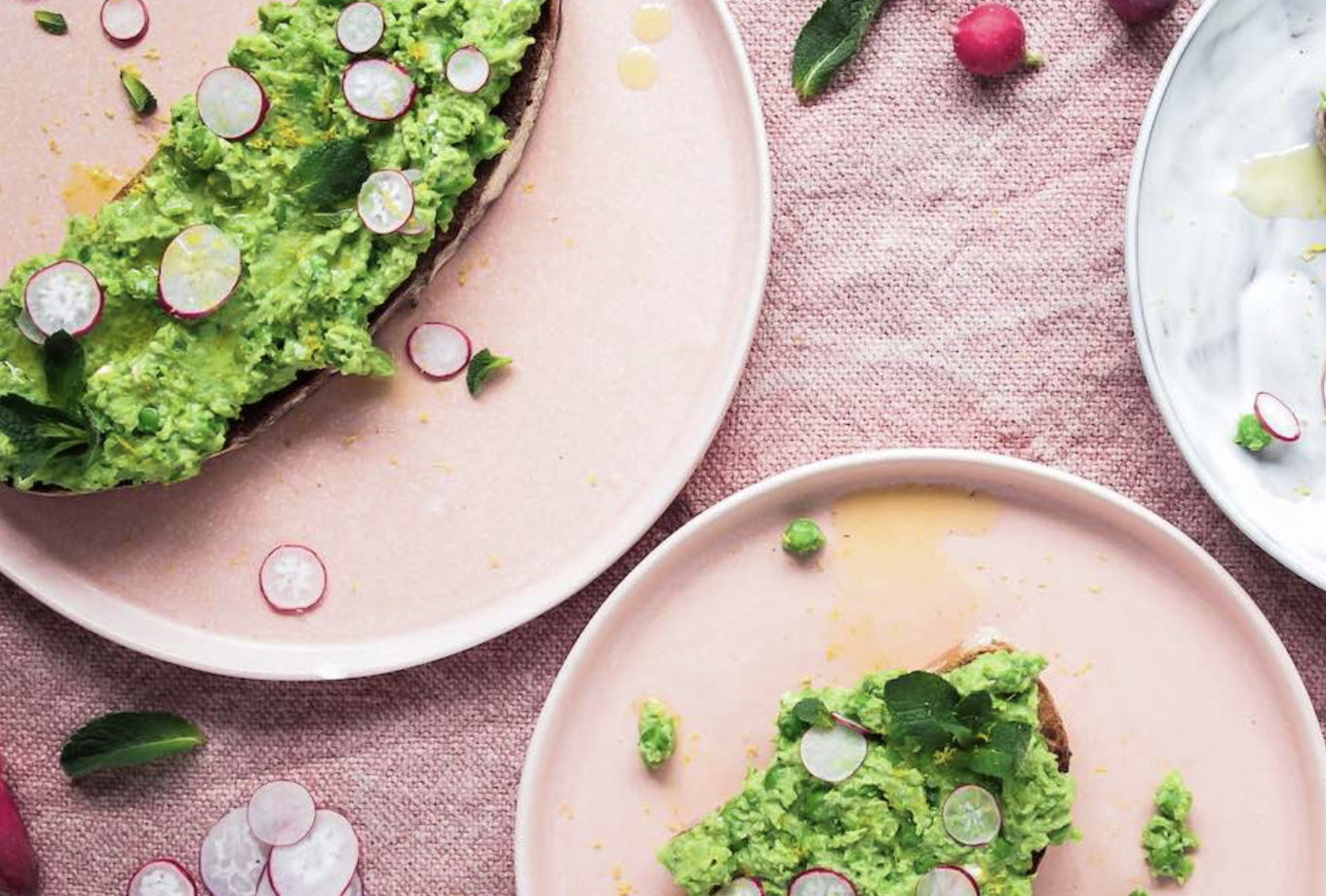 VegNews Meal Planner
2 Creamy Pea Toast
Avocado on toast is a much-loved classic, we know. But don't sleep on creamy pea toast. It's easy to throw together, nutritious, and just as deliciously addictive as its avo-based counterpart.
Get the recipe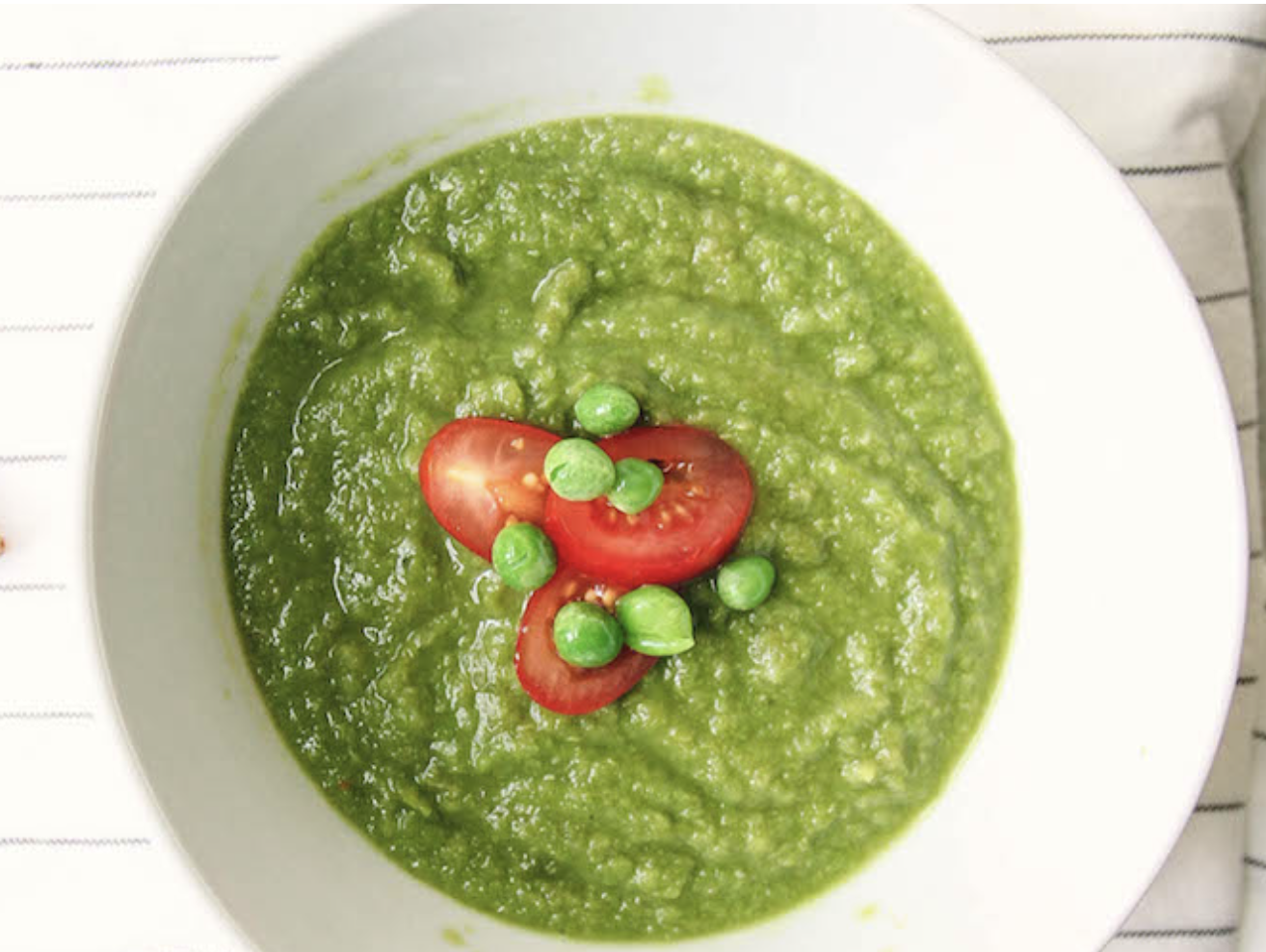 VegNews Meal Planner
3
Spring Pea Soup
Transport yourself to the streets of ancient Athens with this comforting and nourishing pea soup recipe. It's ideal for spring and summer, and can even be served chilled on really hot days.
Get the recipe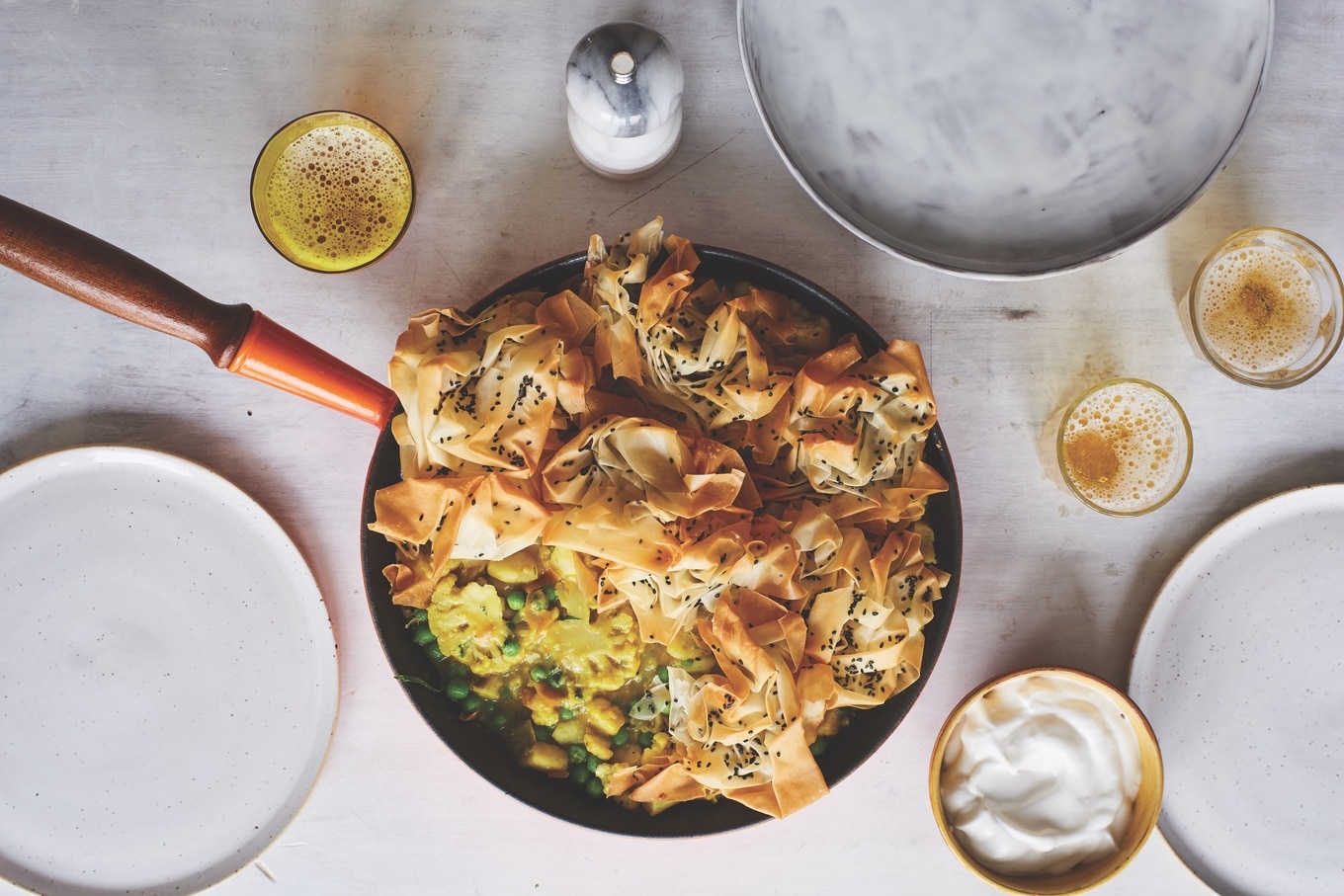 Henry Firth and Ian Theasby
4 Frying Pan Samosa Pie
If you're a big fan of Indian flavors, this samosa pie, made with frozen peas, potatoes, and cauliflower, is an absolute must-try. The crispy, golden flaky pastry top is a highlight.
Get the recipe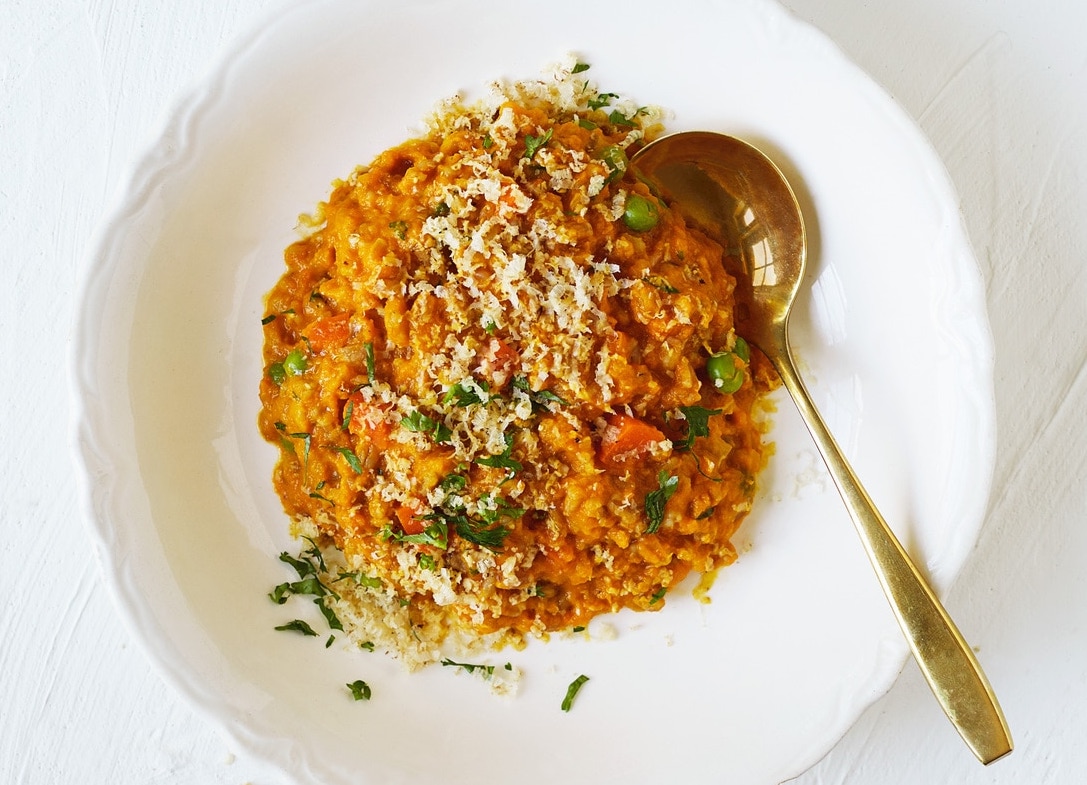 Julie Morris
5 Carrot & Pea Farro Risotto
Risotto and peas are a match made in heaven. But for extra nutrients, and a lovely warm golden color, alongside your frozen peas, throw in some carrots, yellow misto paste, and nutritional yeast too.
Get the recipe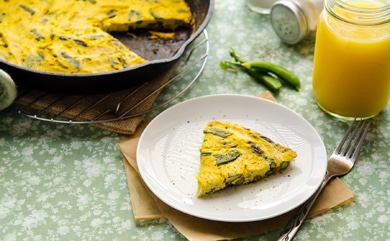 Jackie Sobon
6 Asparagus Snap Pea Frittata
For a delicious, brunch-worthy frittata, you don't need eggs. Instead, try making this savory classic with extra firm tofu. Add in your favorite vegetables, like sugar snap peas, onions, and asparagus, for extra nutrients and flavor.
Get the recipe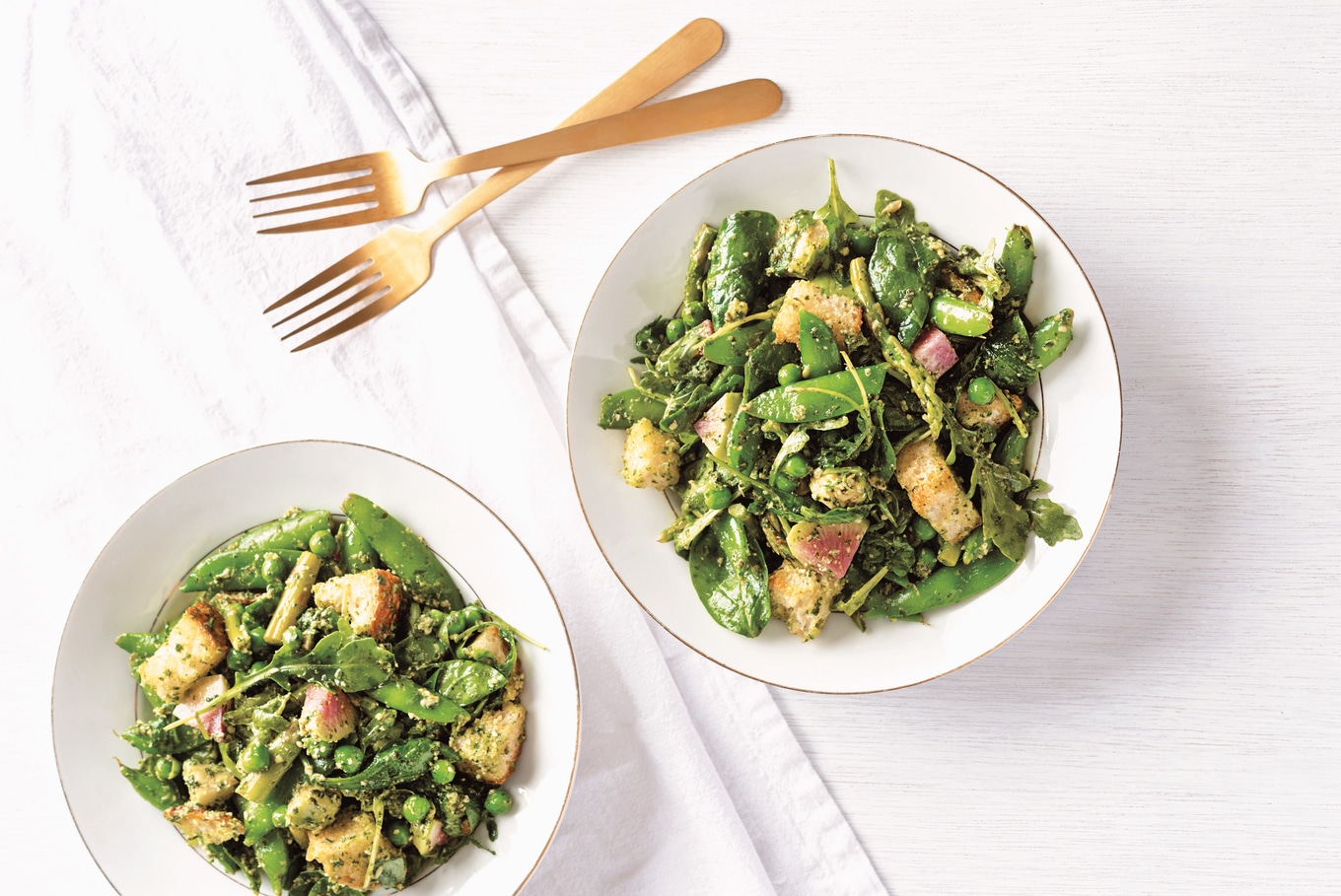 Cara Carin Ciffeli
7 Spring Vegetable Panzanella
Welcome in the spring months by whipping up this easy, nutritious, refreshing Italian salad. This recipe combines two types of peas (English and sugar snap), which are complemented by the flavors and textures of asparagus, watermelon radish, arugula, spinach, and creamy avocado.
Get the recipe
For more on plant-based ingredients, read: