Helmed by acclaimed chef Tal Ronnen, vegan restaurant Crossroads Kitchen has been a mainstay in the plant-based food movement since it opened its flagship West Hollywood location in 2013. A beloved fixture of vegan fine dining, the restaurant is now celebrating its 10-year anniversary with a group of chefs who are trailblazers in their own right.
For one special night on March 30, three celebrated chefs along with Ronnen and his team at Crossroads will create a five-course meal that showcases the best in plant-based cuisine to celebrate the role that Crossroads has played in carving out a space for vegan food at the fine-dining table.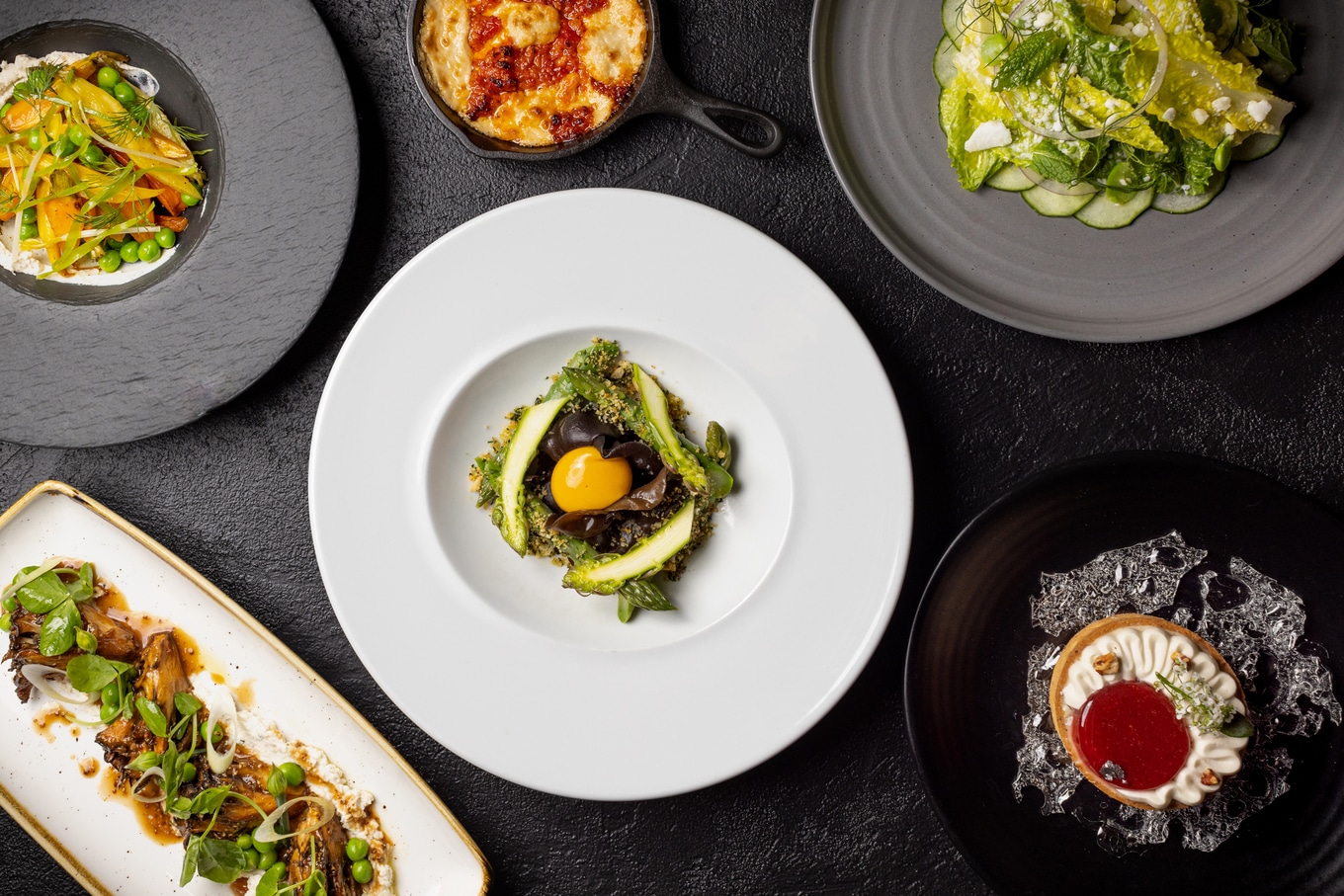 Jakob Layman
"We were thinking of a meaningful way to celebrate the 10-year mark and wanted to do it with folks who have supported or inspired the restaurant," Ronnen tells VegNews. "We've never done an event quite like this."
The 10th anniversary vegan menu
For the big night, Ronnen enlisted a "dream team" of chefs to co-create a special menu with five tantalizing dishes.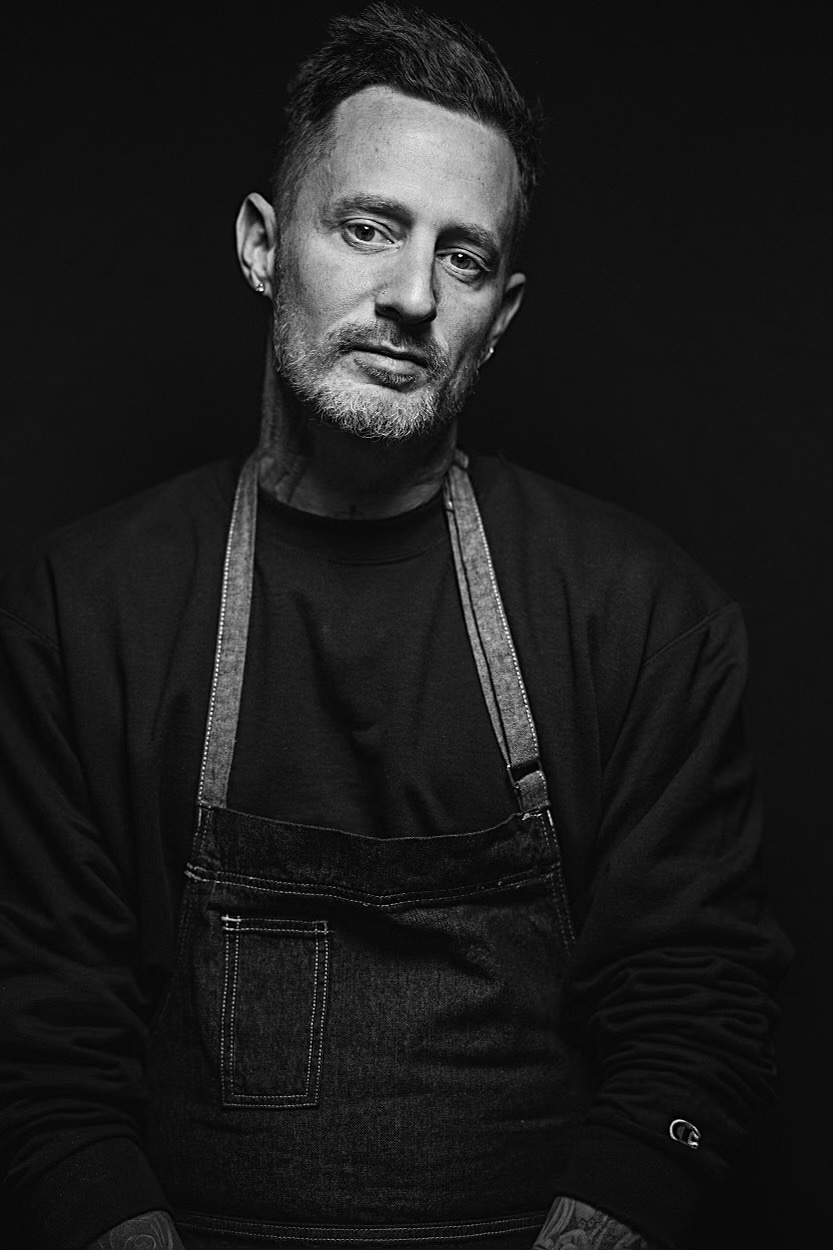 Michael Voltaggio
Chef Michael Voltaggio—of Top Chef fame—is crafting the opening course which captures flavors of the sea: Potato Millefeuille, Potato Fonduta, Kelp Caviar, Sea Beans, and Black Garlic and Lemon.
"My dish is inspired by studying Tal's food, his creativity, and celebrating the memorable experiences I've had at Crossroads," Voltaggio tells VegNews. "It's about finding the intersection of land and sea while showcasing these ingredients with flavor, technique, and the creative process."
Ronnen and Voltaggio are good friends and often helped each other when the latter ran his restaurant (called "Ink") nearby on Melrose Avenue. "Chef Tal's approach to his menu is to make it accessible for everyone," Voltaggio says. "Crossroads isn't just a delicious plant-based restaurant, it's a delicious restaurant."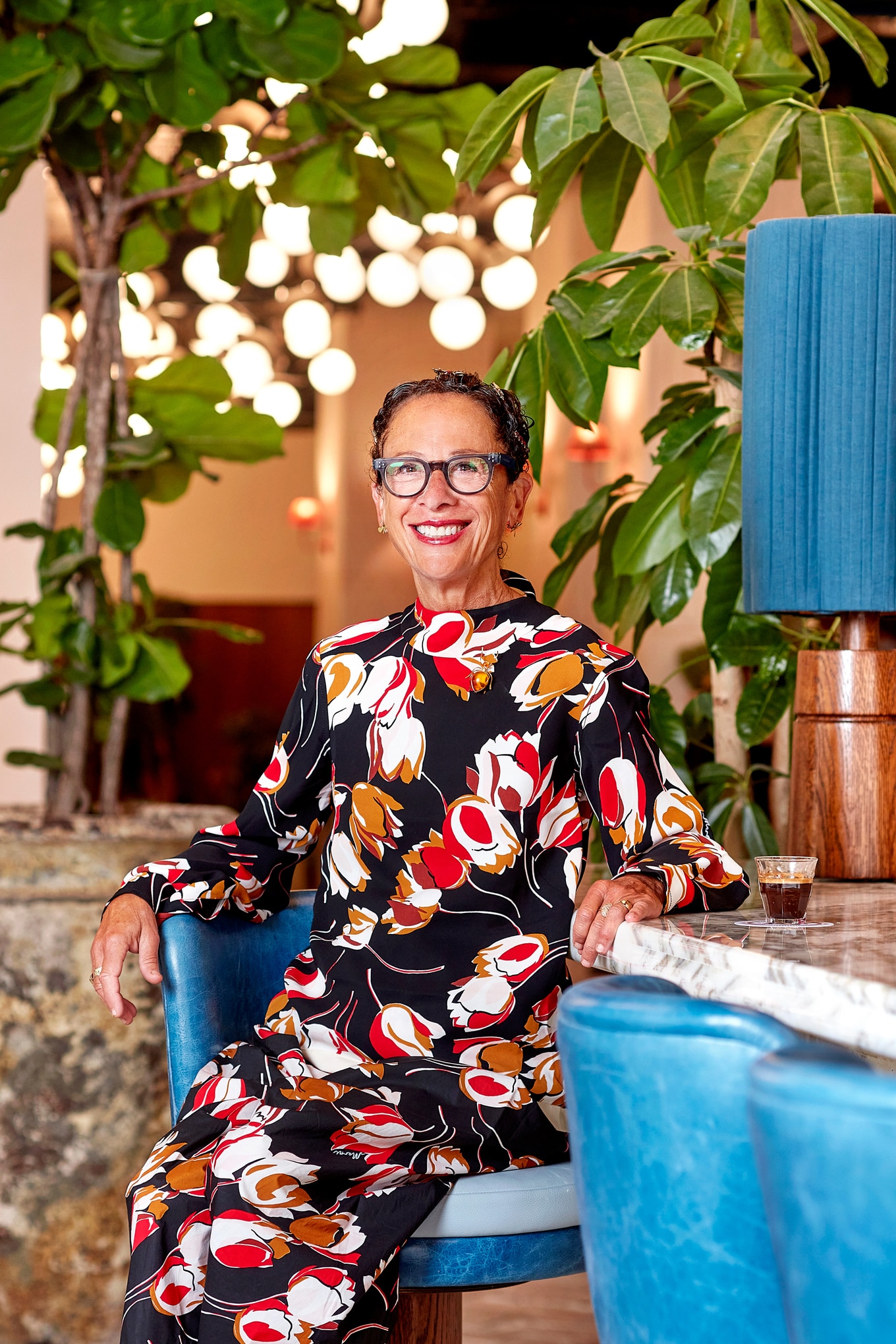 Nancy Silverton
Groundbreaking chef and baker Nancy Silverton—co-owner of Michelin-starred restaurant Osteria Mozza—is responsible for the second course which is a simple, yet complex, Celery Heart Salad with Spring Vegetable Crostini. Crossroads is inspired by Mediterranean cuisine and Silverton's culinary point of view was a natural fit.
"Nancy has really brought great Italian food to LA so having her was important," Ronnen says.
The third course will be handled by chef Daniel Humm, who made the bold move of transitioning Eleven Madison Park—which has three Michelin stars—to a plant-based menu last year to do his part in fighting the climate crisis. For the meal, Humm created the Maitake Mushrooms with Juniper and Pine dish for Crossroads' 10th anniversary celebration.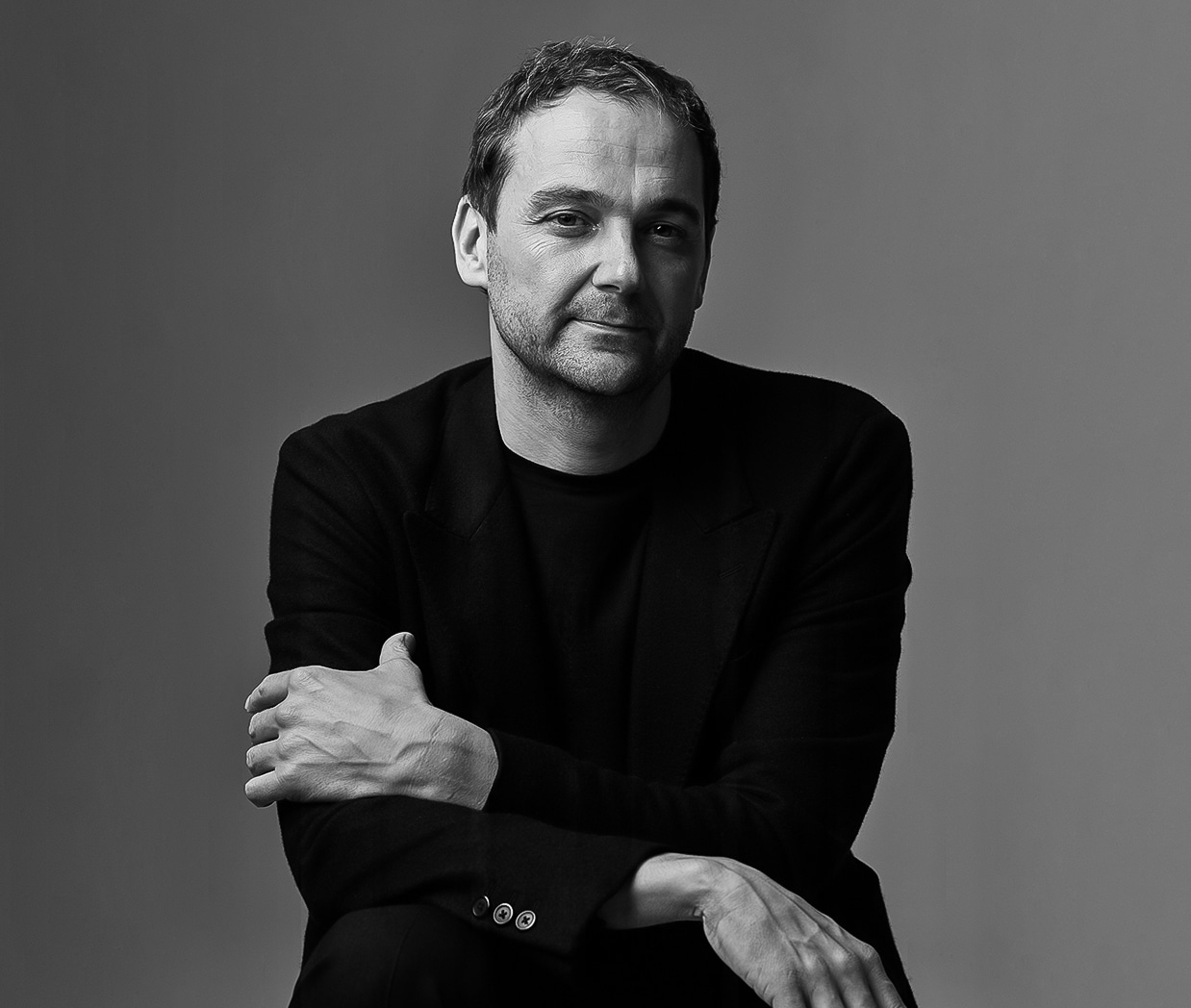 Craig McDean
Ronnen met Humm six years ago after the Crossroads' chef worked to introduce more plant-based options at Baur au lac in Zürich, Switzerland—one of the oldest hotels in Europe and where Humm got his start as a chef. The two chefs cooked together about a year later at the local St. Moritz Gourmet Festival.
"We wanted someone like Daniel [for the anniversary dinner] because he is such an inspiration to all of us," Ronnen says.
The last two courses will be crafted by Ronnen and his team at Crossroads, with a pasta course of Sweet Pea and Ricotta Anolini with Black Truffle Butter and a dessert course of Chocolate Caramel Popcorn Bar.
"We took the pasta course because it's such a big part of Crossroads," Ronnen says. "We make fresh pasta every day in every shape and size; even pasta that you normally wouldn't think is made fresh like spaghetti … nobody really does that."
Served from 5pm to 10pm, the lavish meal is a celebration of the beauty of plant-based food—and the innovators who craft it—and can be booked via Yelp for $145 per person.
The Crossroads legacy
Ronnen has had a long career in the plant-based world, as an author, restaurateur, and chef. In 2008, he served as personal chef for Oprah Winfrey during her 21-day vegan cleanse.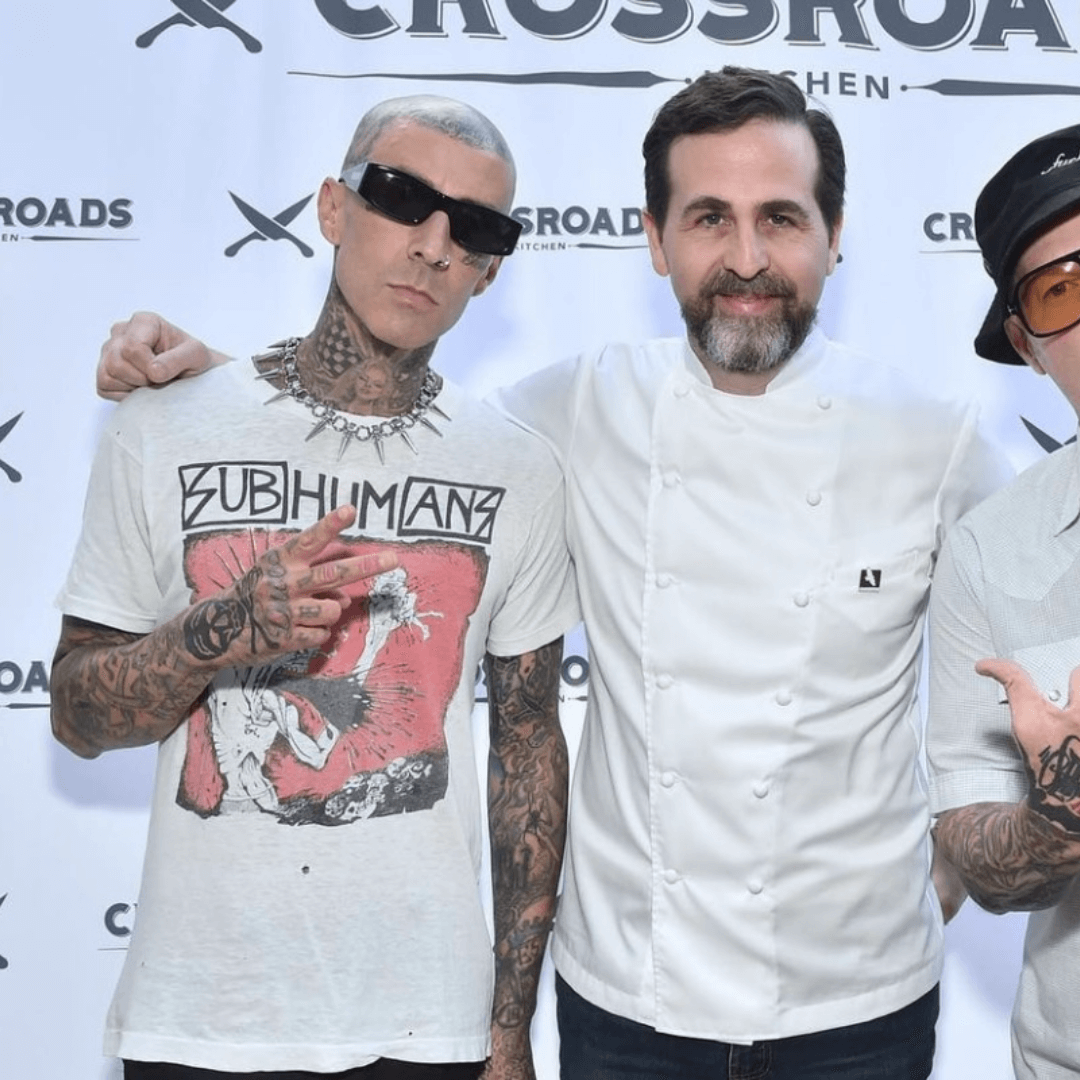 Travis Barker (left), Tal Ronnen (right)/ Crossroads Kitchen
Crossroads—which he opened with backing from Blink-182 drummer Travis Barker—is where Ronnen's love of food shines. Here, Ronnen has invented many dishes in the last decade that did not seem previously possible as plant-based concepts.
He popularized the Kale Caesar, which he says he never massages but cuts in a way that "does half the chewing for you." Through Crossroads, Ronnen introduced diners to vegan caviar (made from kelp) atop vegan oysters (made from artichokes)—a dish that remains on the menu to this day.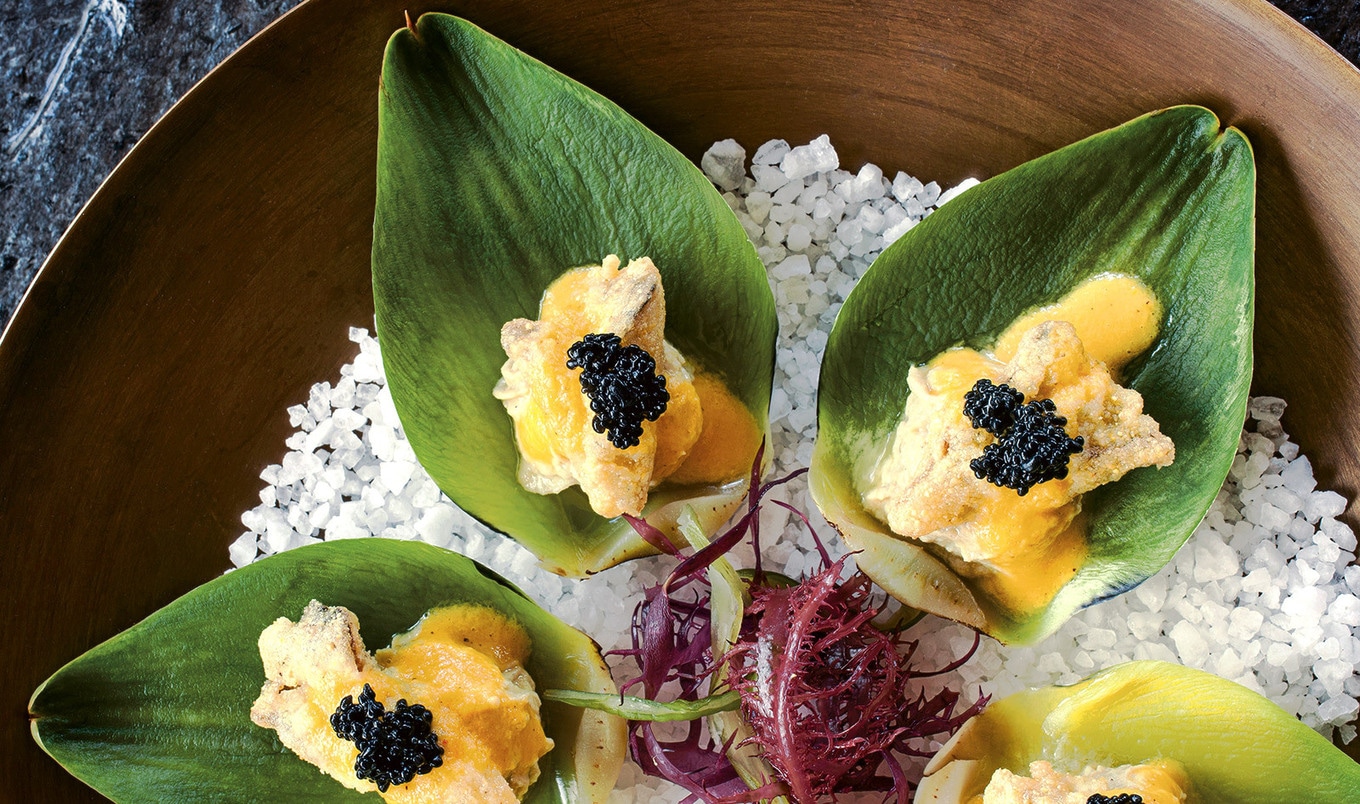 Crossroads Kitchen
When Crossroads opened, it was the first vegan restaurant in Los Angeles to offer a full bar program. And while many restaurants—including Humm's—have shifted their menus to serve modern palettes, Crossroads has always been ahead of its time.
"We wanted this place to look like an Upper West Side steakhouse. Just really cozy from the chandeliers to the big booths and banquettes," Ronnen, who hand-picked all of the fixtures at Crossroads, says.
"And it stood the test of time because a classic dining room like that will never go out of style," he says.
And while the food alone continues to attract repeat customers at a high rate, Ronnen's hospitality toward his everyone, including his celebrity clients, keeps them coming back.
In its early days, Ronnen says, Crossroads' glitzy location attracted celebrities, which were quickly followed by a swarm of paparazzi. Instead of capitalizing on that press, Ronnen built a bona fide Batcave—a private entry, steel-reinforced garage in the back—to allow celebrity clients access into Crossroads' dining room and enjoy their meals in privacy.
"What we did was build trust with our high-profile guests and it made them feel comfortable that we would never sell them out," Ronnen says. "And that they would have a comfortable place to eat."
The next decade at Crossroads
Last year, Crossroads embarked on an expansion that put its restaurant in two new regions, including an outpost at the newly opened Resorts World as the first vegan fine-dining restaurant on the Las Vegas Strip.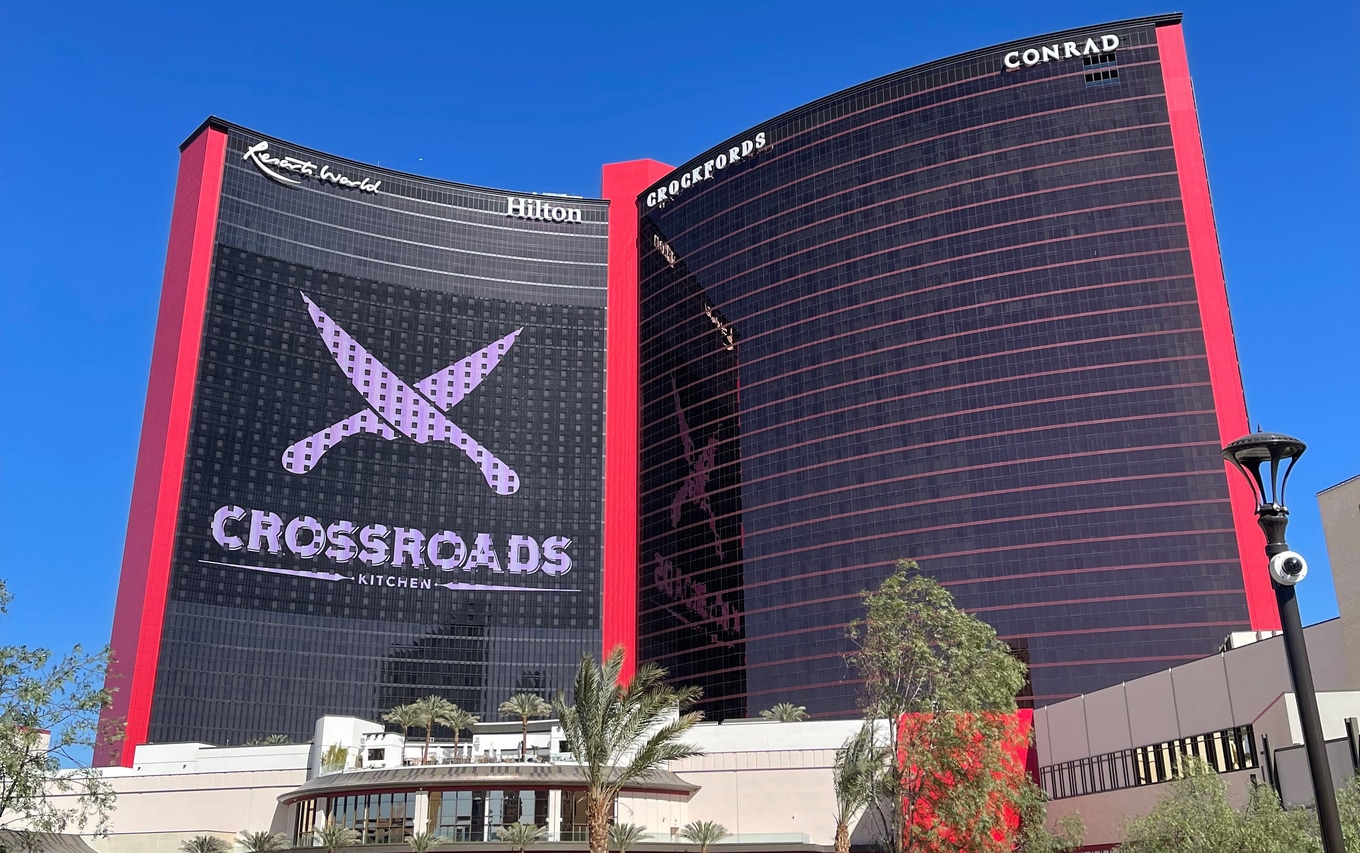 Tal Ronnen
The second new location is in Calabasas, which is home to the restaurant's biggest celebrity fans, The Kardashian/Jenner family. Just like at its Melrose flagship, Ronnen made sure celebrity clientele in Calabasas will be able to dine in peace with a 16-seat private dining room that extends to an open-air patio and its glass walls turn opaque at the flip of a switch.
These new Crossroads locations were opened to support the desire of the restaurant's corporate chef Paul Zlatos—whom Ronnen worked with for 11 years at the Wynn in Las Vegas—to expand the concept slightly. Having Zlatos in an active role at both locations, Ronnen says, ensures that the quality of Crossroads remains top notch.
But will a Crossroads soon open near you? Ronnen says he gets that request often but would rather maintain quality by focusing on what Crossroads has built over the past decade: a thoughtful food menu supported by excellent service.
Instead, Ronnen is excited to continue pushing the boundaries of plant-based fine dining with new dishes and menu concepts, with a firm focus on quality ingredients, seasonal menus, and freshmade pastas—the chef's undying passion.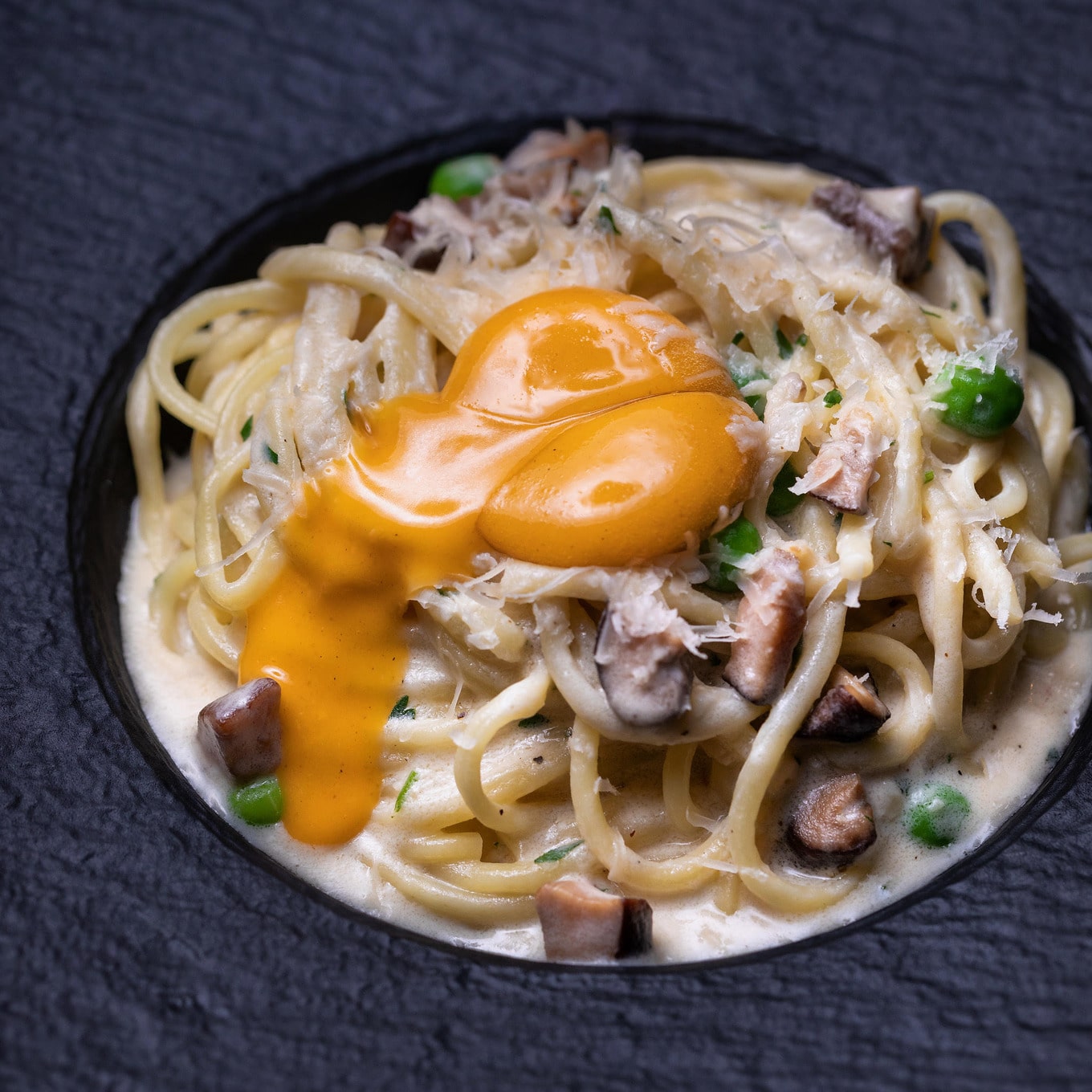 Crossroads Kitchen
"We're going to keep innovating," Ronnen says. "We're always pushing the envelope. Whether it's our artichoke oysters that have been on the menu for 10 years or a new dish—like foie gras made from chestnuts and mushrooms. That's what drives us."
For the latest vegan news, read: