The wave of vegan butcheries has given rise to a new niche merchant: plant-based cheese shops. Identical to their dairy-based counterparts, these cheesemongers carry gourmet rounds of artisan-crafted cheese along with wine and must-have cheeseboard accoutrements. Whether you're enjoying a cheesy vegan meal prepared on-premises or stocking up on cheese to go, these vegan cheese purveyors have everything you need.
Vegan cheese shops to visit right now
If you're on the hunt for next-level artisanal vegan cheese, stop by one of these eight shops.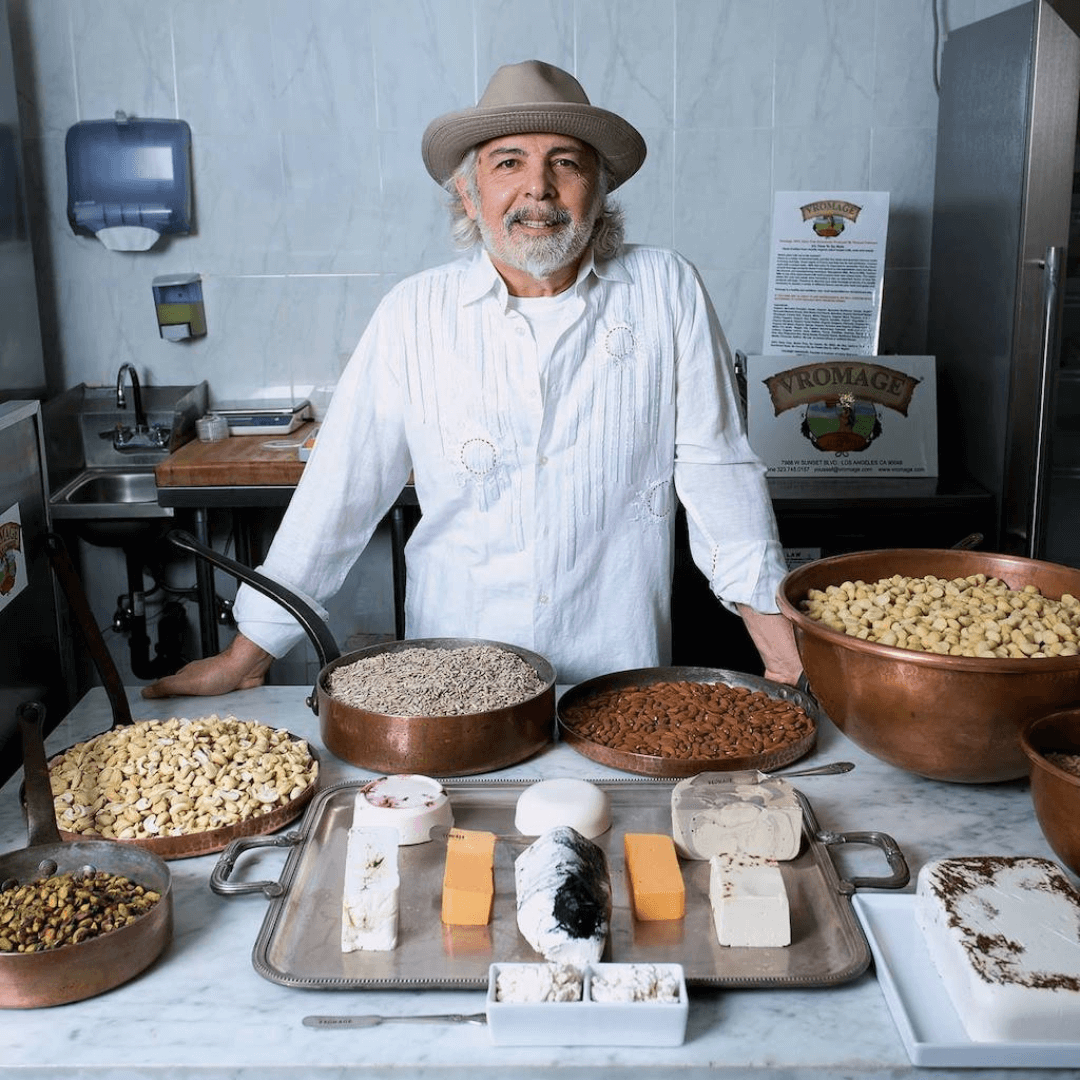 Vromage
1 Vromage
Los Angeles, CA
The vegan cheese at this unassuming strip mall cheese shop is fit for royals—and we're not hyperbolizing. The shop and its founder, Youseff Vromage, is featured in Prince William and Kate Middleton's royal wedding album. The now-Princess of Wales used to be a regular customer back in the days when she lived amongst us commoners in Los Angeles. Also, in case you were wondering, Vromage is officially this vegan cheesemonger's last name—he had it legally changed. If that doesn't show dedication to his craft, nothing does.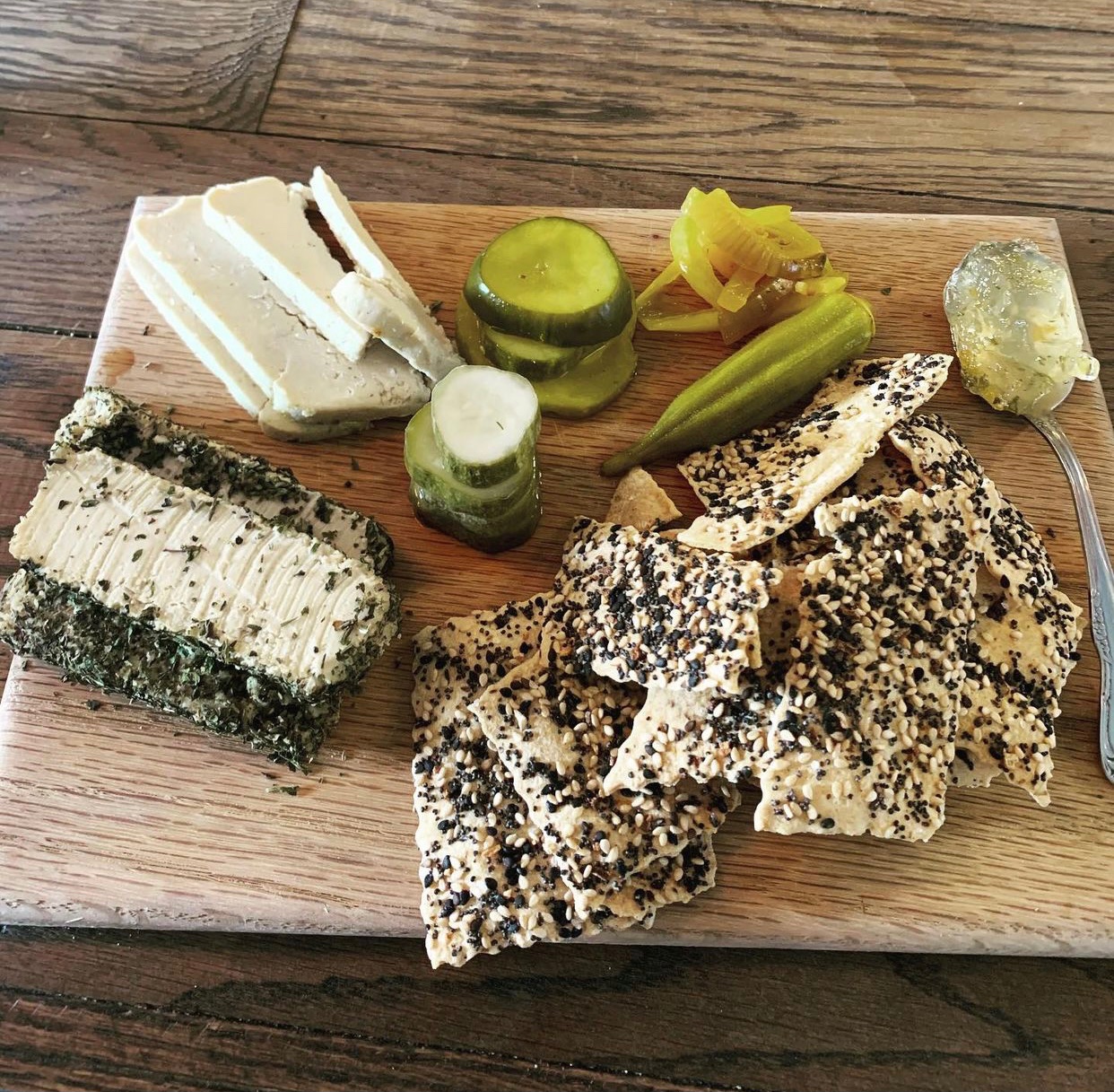 Cultured South
2 Cultured South/Pure Abundance
Atlanta, GA
Cultured South is a fermentation company and bar inside a cool industrial brewery. It carries Pure Abundance vegan cheeses in its grab-and-go section and features these small-batch vegan cheeses on its menu. Vegan options include a cheese plate that comes with three signature Pure Abundance cheeses, crackers, and pickles or a gooey, melty grilled cheese.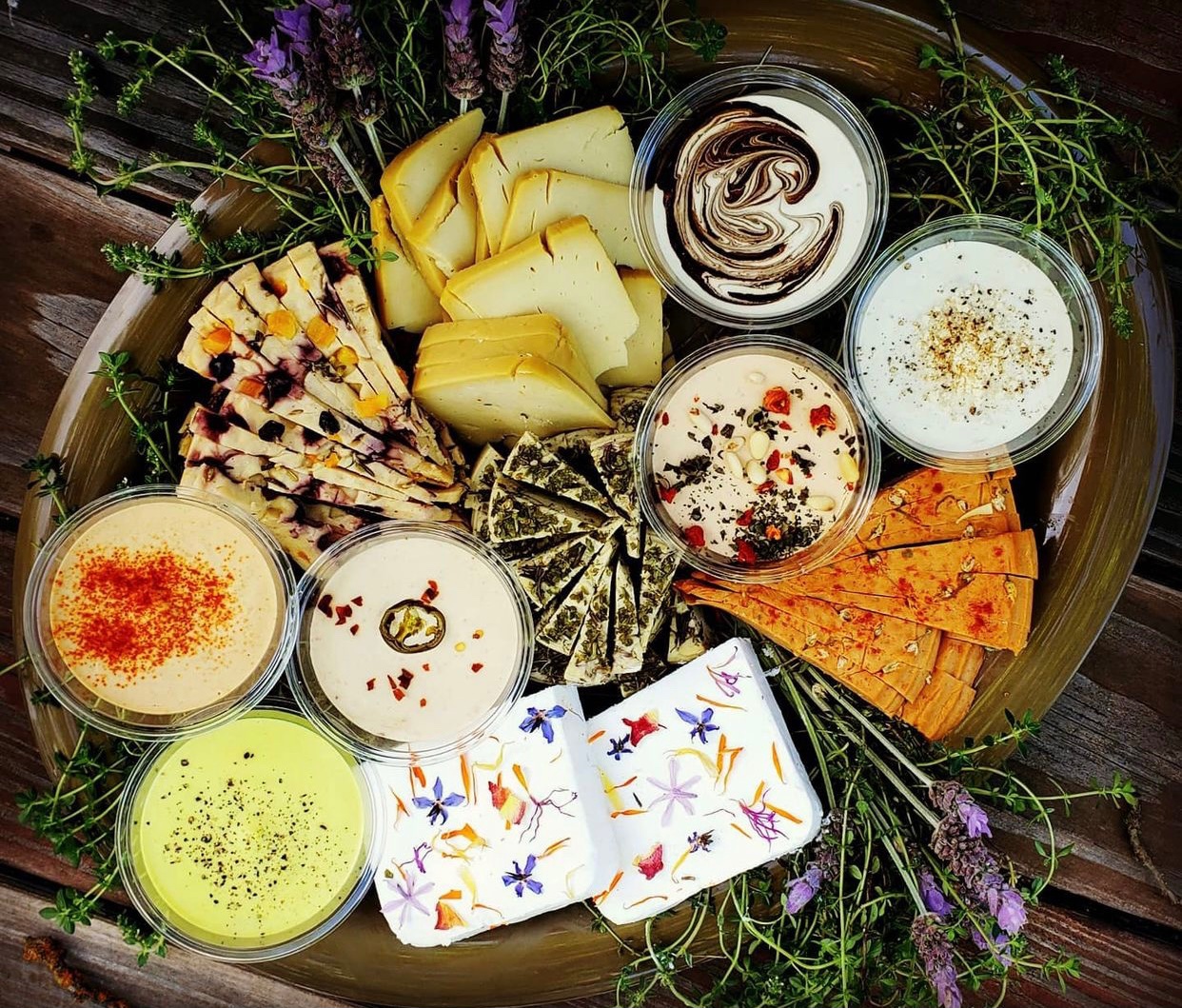 The Vreamery
3 The Vreamery
Paso Robles, CA
Come for the artisan vegan cheese, but stay for a freshly made melt. The Vreamery features a rotating menu of paninis and out-of-the-box grilled cheeses along with grazing boxes composed of vegan cheese, charcuterie, dried fruit, and nuts. Customers can pick up their favorite cheese selections to enjoy at home—from Balsamic Fig to Ghost Pepper Jack.
4 Riverdel Vegan Cheese
New York City, NY
Coined, "the original vegan cheesemonger," Riverdel has consistently raised the bar for vegan cheese since its founding in 2015. The company creates its own line of cheeses (which are aged in a traditional walk-in cheese cave) and also carries a wide selection of the highest quality vegan cheeses. Don't expect to grab an eight-ounce tub or plastic container—most cheeses are cut from giant wheels, sold by weight, and delicately wrapped in paper. Riverdel keeps the traditions of the old-timey cheese shop without the animal cruelty or enormous environmental footprint.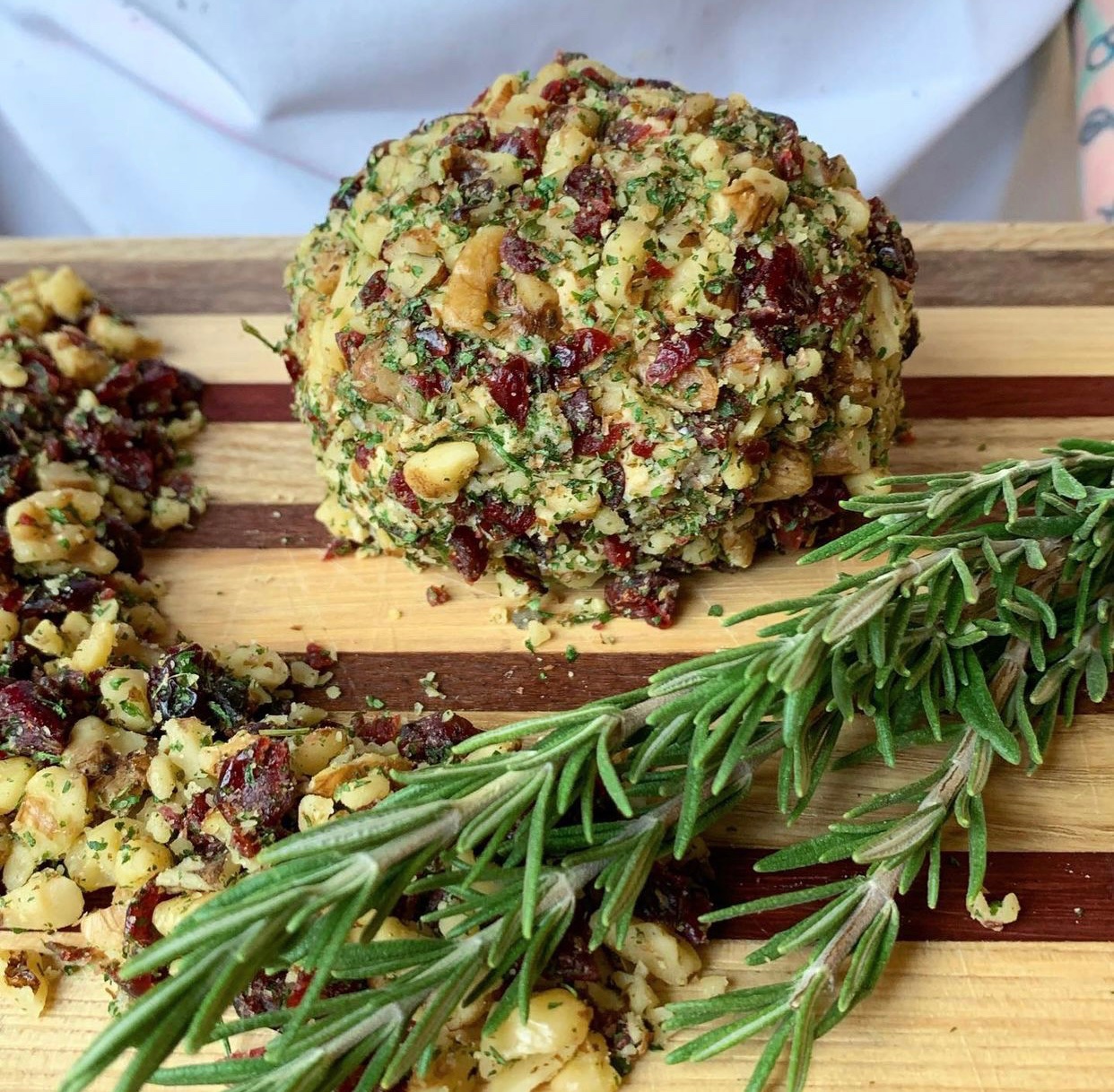 The Herbivorous Butcher
5 The Herbivorous Butcher
Minneapolis, MN
Technically, this is a vegan butcher; however, the variety of vegan cheese here earns it a spot on this list. In lieu of hard, rind-bound cheeses, you'll find options best suited for sandwiches and deli sides. Think Havarti, pepper jack, cheddar, gouda, and mozzarella—all perfect for handholds and salads. While pursuing the deli case, pick up a box of crackers to go with your cheese selection. Of course, a few slices of pastrami and capicola ham are a must as well.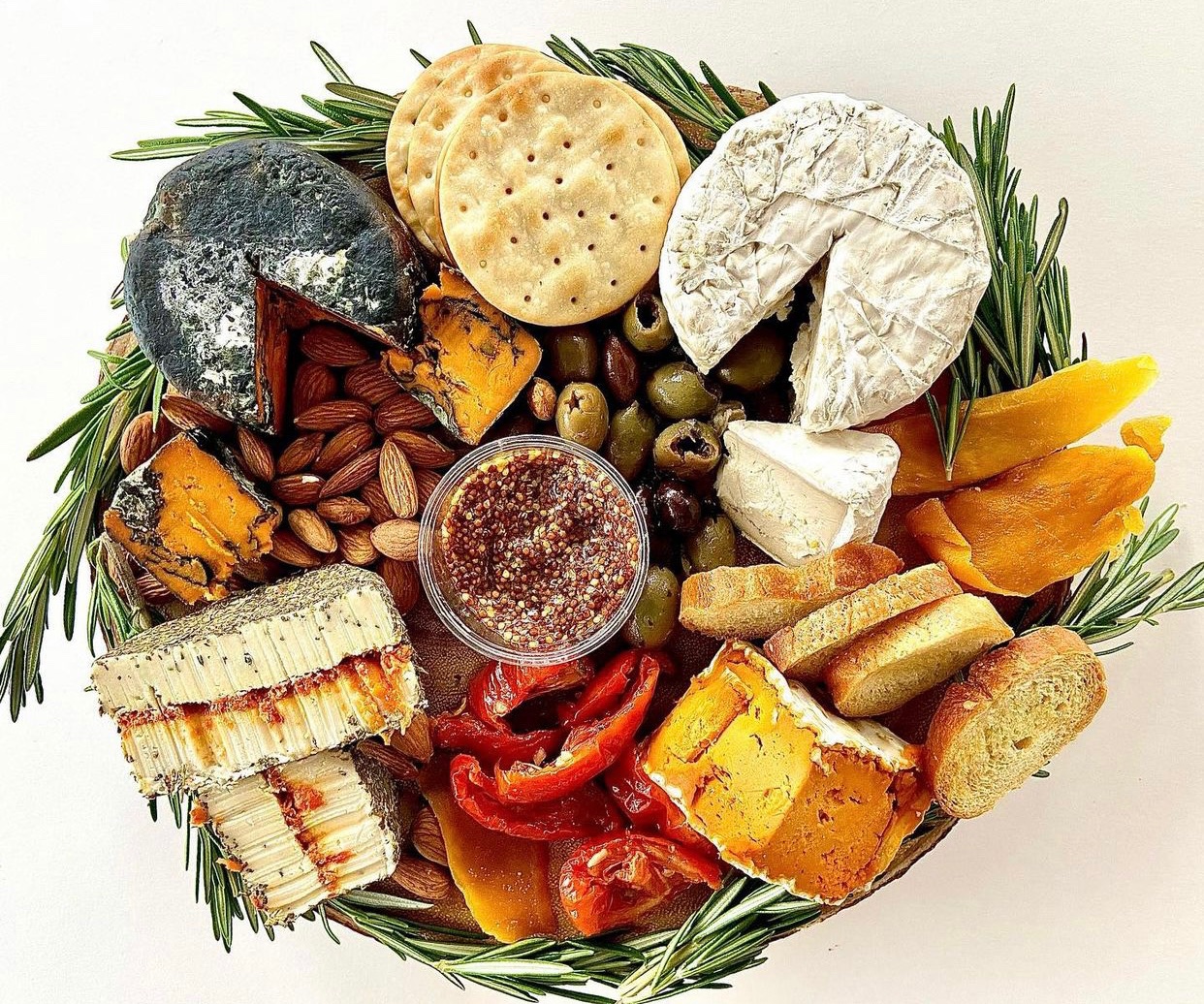 Rebel Cheese
6 Rebel Cheese
Austin, TX
Far more than just a cheese shop, you could spend an entire day sampling the extensive breakfast, daytime, and dessert menu of Rebel Cheese. Just looking for cheese? Order a glass of wine while you peruse the collection because it will take time to decide between the Gruyere (a cheddar and brie hybrid), the Blueberry Vanilla Chevre Log, the Garlic Herb, and all the other outstanding flavors. If you're looking for a unique gift for the vegan who has everything, a wheel of Rebel Cheese could be it.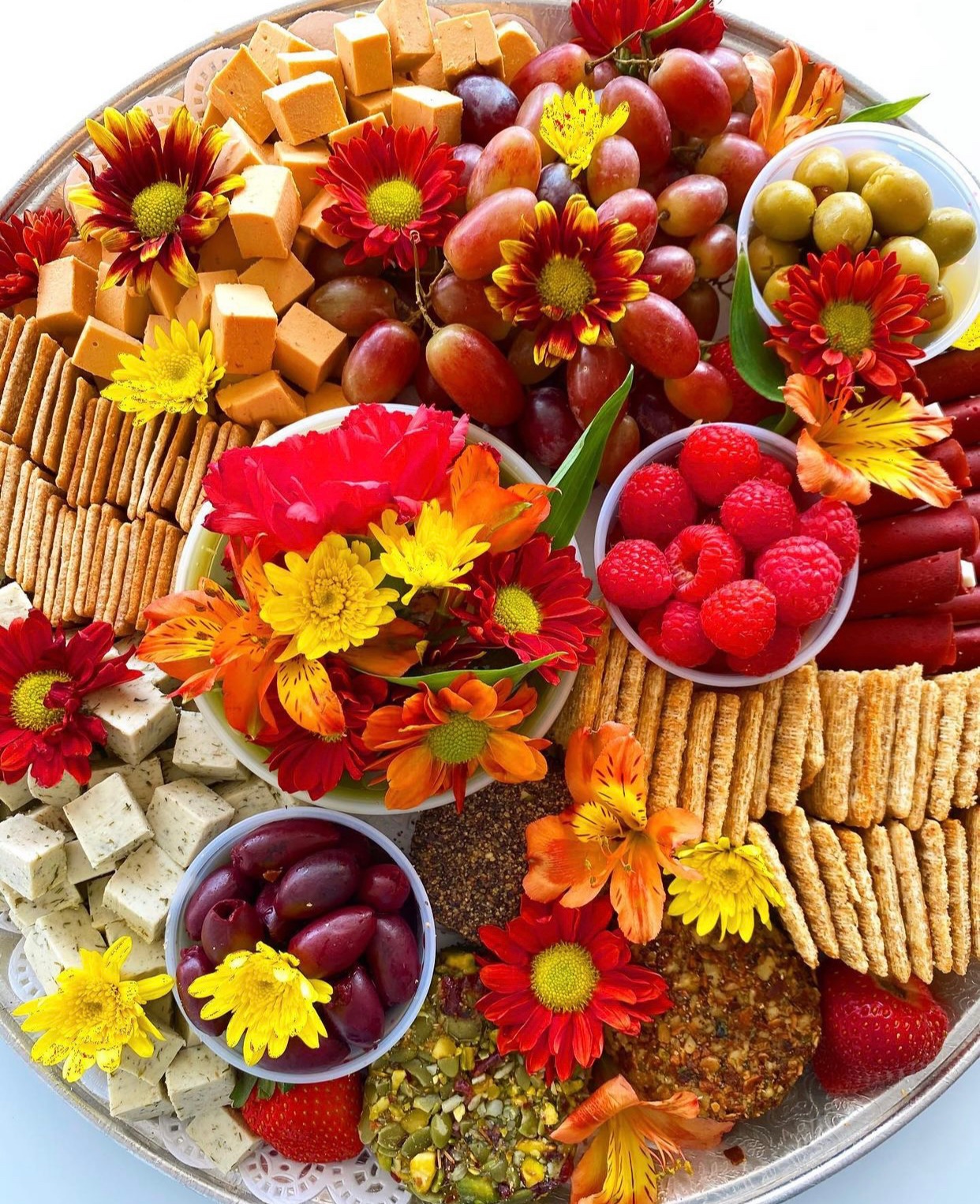 Three Girls Vegan Creamery
7 Three Girls Vegan Creamery
Guilford, CT
From pillowy mozzarella to almond ricotta, this vegan Italian eatery has mastered the art of plant-based dairy. The delightful menu of signature pizzas, lasagna, and desserts may first grab your attention, but don't forget to scan the extensive selection of house-made vegan cheeses. Beyond the Italian classics, the creamery churns out a variety of other cheeses such as Havarti and cheddar. Customers travel across state borders to stock up!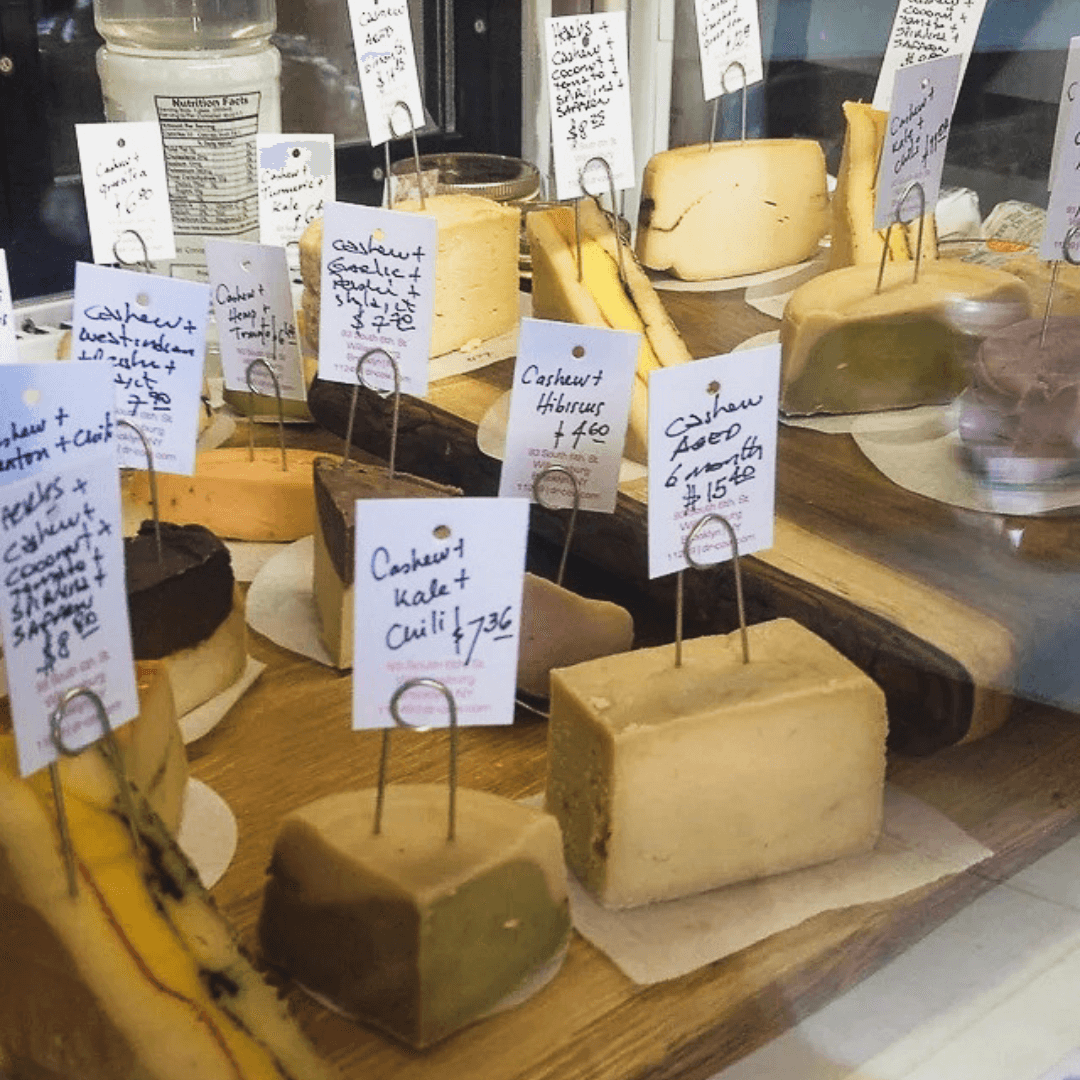 Dr. Cow
8 Dr. Cow
Brooklyn, NY
This Brooklyn-based cheesemonger has adopted a delivery and pick-up model, but the impressive selection has remained a constant for Brooklyn and Manhattanites. The collection ranges from cream cheese to fresh sour cream in addition to must-have cheese accoutrements such as jam and sweet, chocolaty treats. One could make a weekly habit of Dr. Cow delivery and never tire of the deliciously endless cheese pairings.
For more about vegan cheese, read: