Going vegan—particularly overnight—can seem like a big step. According to the US Dietary Guidelines and the unspoken rules of the Standard American Diet, you're cutting out two whole "necessary" food groups (read: meat and dairy).
But adopting a plant-based diet can (and should) be fun. It can also be delicious, rewarding, joyful, and, most importantly, simple. So, save the gourmet, multi-step culinary projects you've seen on TikTok or Pinterest for a few months down the road. For now, stick to the basics. All of these recipes take 30 minutes or less to prepare and require minimal, familiar ingredients. Plus, they're delicious, so impress yourself and your family by whipping up any one of these 10 easy vegan meals. But first, let's take a closer look at why a plant-based diet is worth trying in the first place.
What is the main reason to go vegan?
There are many reasons why people decide to remove animal products from their diet and go vegan. But one of the main motivators is animal welfare. Most meat, egg, and dairy products are the result of factory farming systems, which exploit and slaughter billions of animals—such as sheep, cows, chickens, fish, and turkeys—every year. So, in order to disengage from this cruelty, many choose to boycott any foods produced using animal ingredients.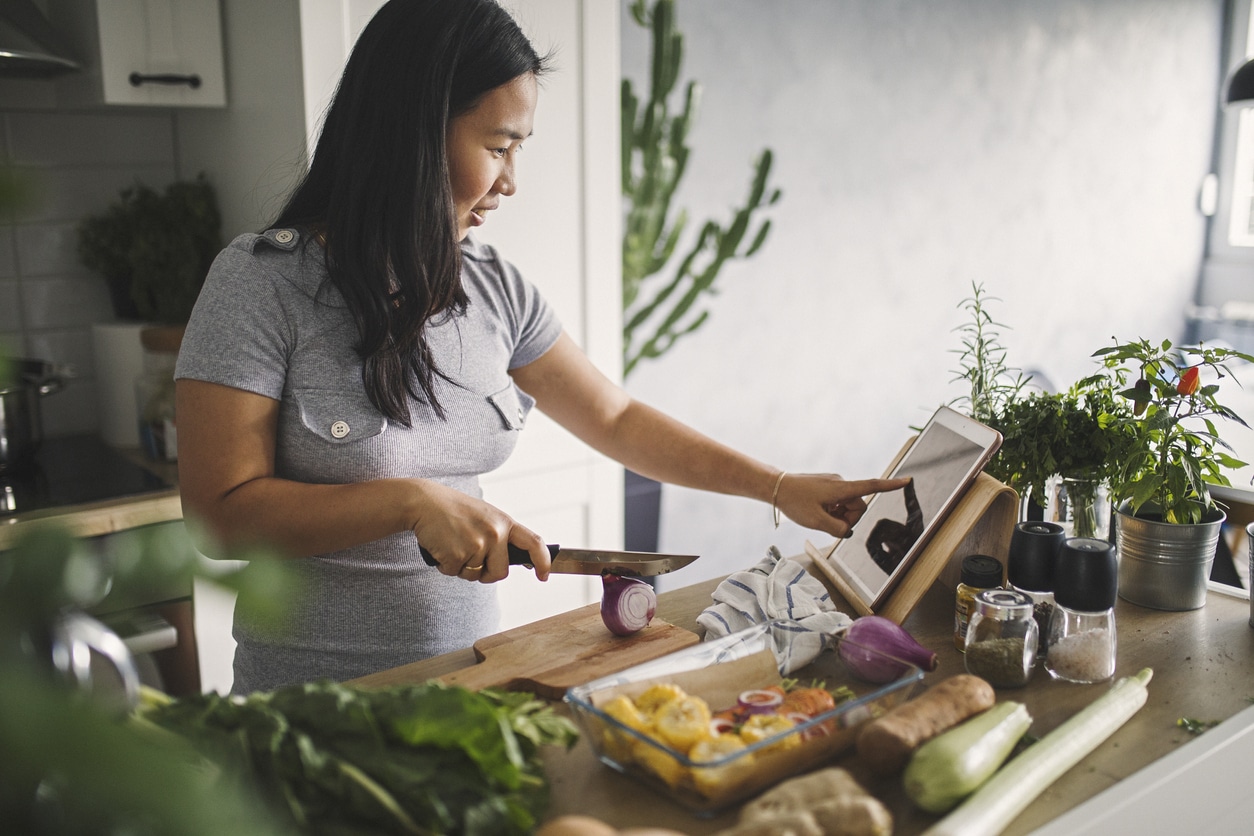 Getty
But animal welfare is not the only reason people go vegan. Some may be motivated by health reasons, for example. A vegan diet (particularly a whole food, plant-based diet), is associated with improved health, as well as a reduced risk of many chronic diseases. For many, the environment is also a key reason. Animal agriculture is responsible for 14.5 percent of global emissions and drives deforestation and habitat destruction. But a growing body of research suggests that a plant-based diet needs fewer resources and emits fewer emissions, so it is far kinder to the planet.
Is it hard to go vegan?
Once you've decided to take the leap into veganism, it can seem like a daunting, difficult move at first. But if you take things slowly, starting with simple swaps, it can make things a lot easier. For example, think of one meal you love, and think about the plant-based alternatives you can use to make it instead. Pastas, curries, chilies, and stir-fries are just a few examples of simple dinners that can contain either meat products or plant-based ingredients, like vegan meat, tofu, beans, or vegetables. But if you need inspiration (as we all do sometimes!), here are a few easy meals to make when you're just starting out on your vegan journey.

What to eat for dinner as a new vegan: 10 easy meals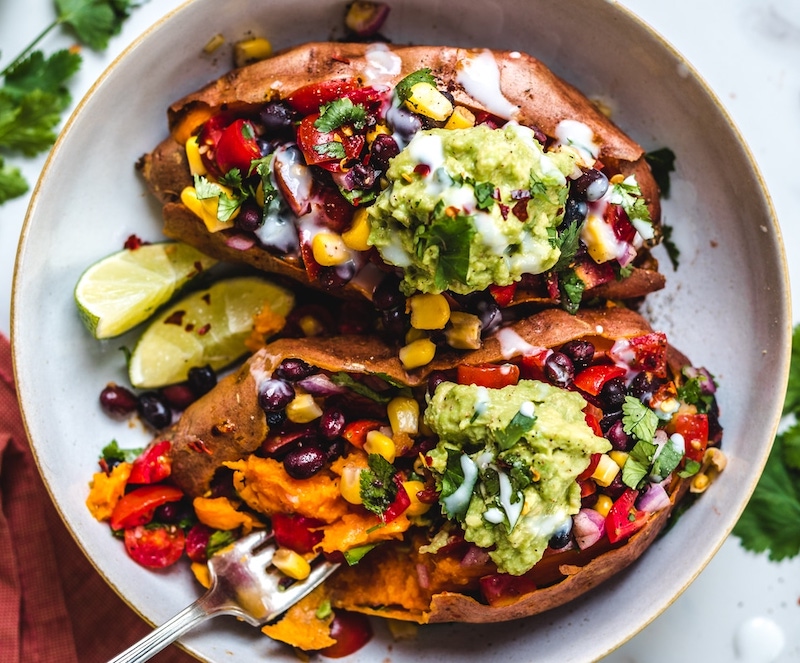 Hannah Sunderani
1 Stuffed Black Bean Sweet Potatoes With Sour Cream and Guacamole
A loaded potato of any sort—sweet, russet, or purple—is a staple in any vegan arsenal. Ranging from super basic to gourmand, this recipe hits the sweet spot. It's more than just canned beans and corn plopped onto a potato, but it's simple enough to toss together on a hectic Tuesday night. If you're short on time, purchase store-bought dairy-free sour cream (like Forager, Kite Hill, or Tofutti) instead of making your own.
Get the recipe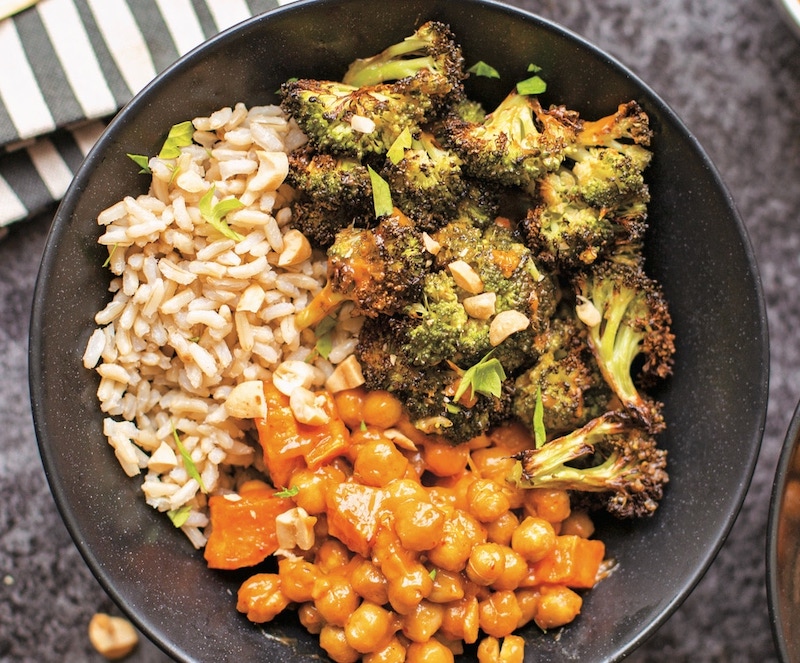 Sarah Nevins
2 Root Vegetable Bowls With Peanut Sauce
The more accustomed you get to eating vegan, the more you'll realize it's often the sauce that makes the meal. Truly, you can turn humble grains, greens, and beans into a $15 Buddha bowl by adding a quick homemade sauce. In this case, we do recommend making the sauce, as it's so quick and many store-bought options contain fish sauce. Plus, you get to control the spice level.
Get the recipe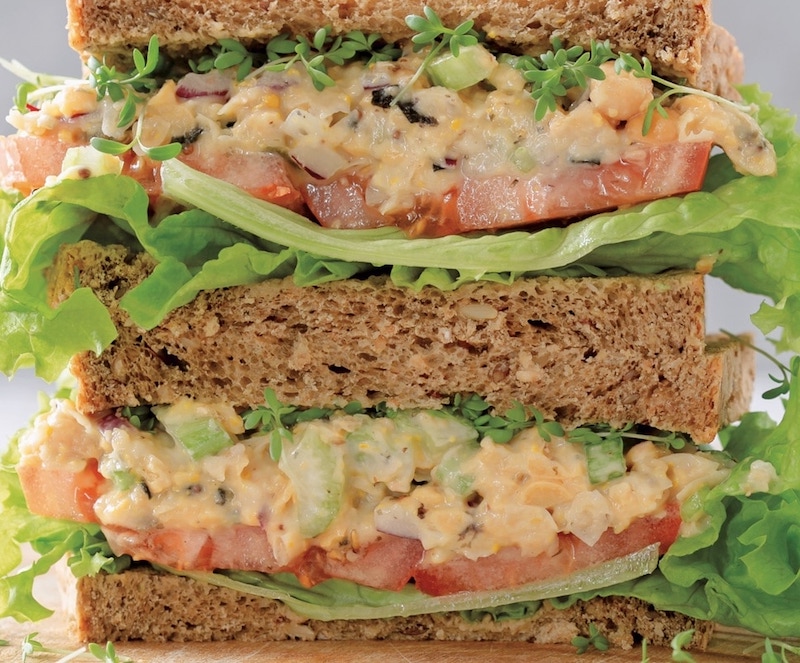 Andrea Soranidis
3 Two-Step Vegan Chickpea Tuna Salad Sandwiches
Rely on the deli side. Of course, this quick chickpea mash is terrific between two slices of bread (try a bagel to switch it up), but it's also excellent dolloped onto salads, stuffed in a pita, or wrapped in a tortilla. Sometimes, we'll use it as a dip for raw carrots, toasty pita triangles, and celery. It only takes five minutes to make, but the possibilities are endless.
Get the recipe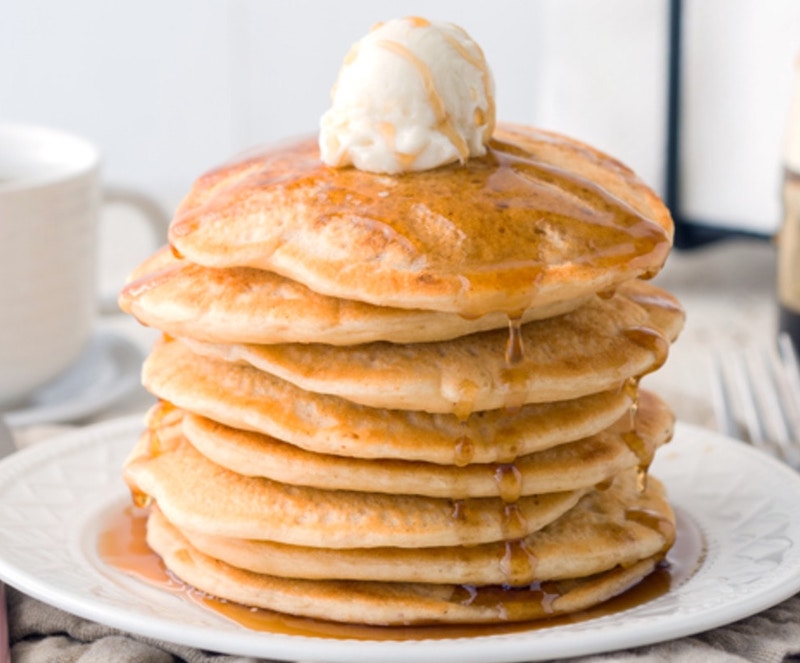 Jackie Sobon
4 3-Step Vegan Diner-Style Pancakes
Few things are more satisfying in the moment than sitting down to a stack of giant, fluffy pancakes and watching syrup cascade down the sides as you sit contentedly at your own kitchen table. One bite of these flapjacks and you'll realize nothing is missing from your new vegan diet. Add chocolate chips or blueberries if you want to get wild.
Get the recipe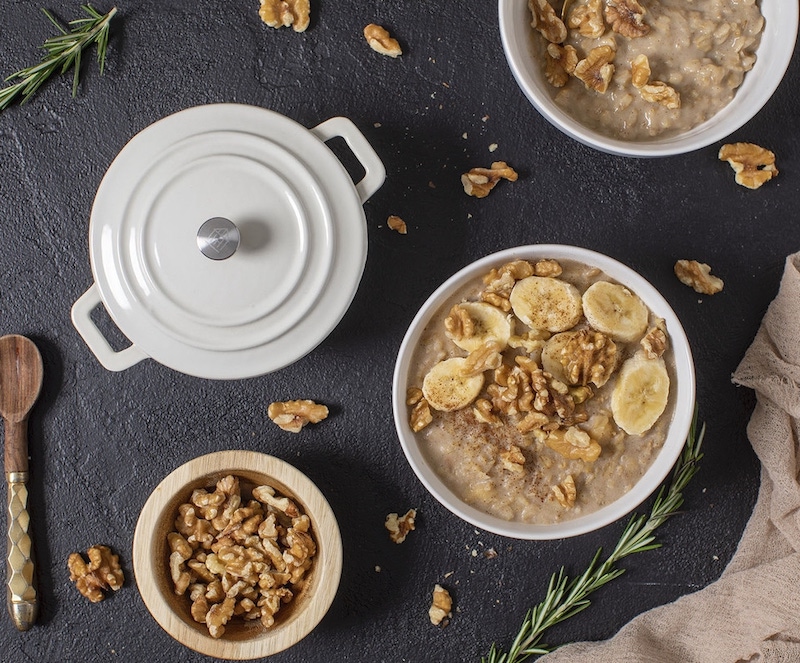 Shanika Graham-White
5 Vegan Banana Oatmeal Porridge
Master the perfect bowl of oats once and for all with this minimal-ingredient vegan breakfast recipe. Infused with cinnamon, nutmeg, and a bit of brown sugar, this banana-based bowl of oats is made for those who crave something sweet in the morning. Bonus: it's far healthier and more filling than a muffin or a doughnut and only takes a few extra minutes to prepare.
Get the recipe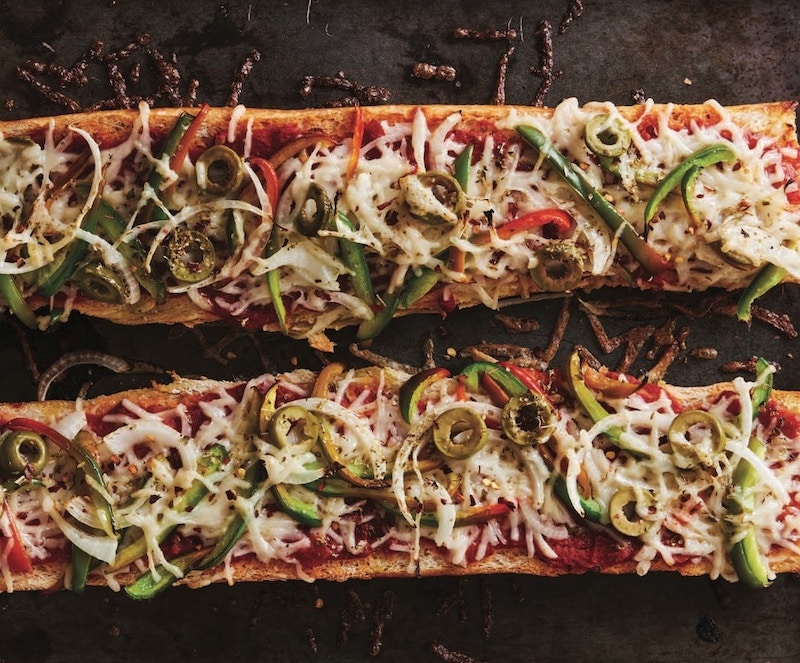 Barb Musick
6 Easy Vegan French Bread Pizza
It's pizza night, and all you need are six ingredients to make it happen. The key to a quality vegan pizza is your choice of non-dairy cheese. Miyoko's Creamery makes a solid mozzarella in two forms—sliceable rounds and pourable mozz made for pizza. Let your creativity (and the contents of your fridge) determine the rest.
Get the recipe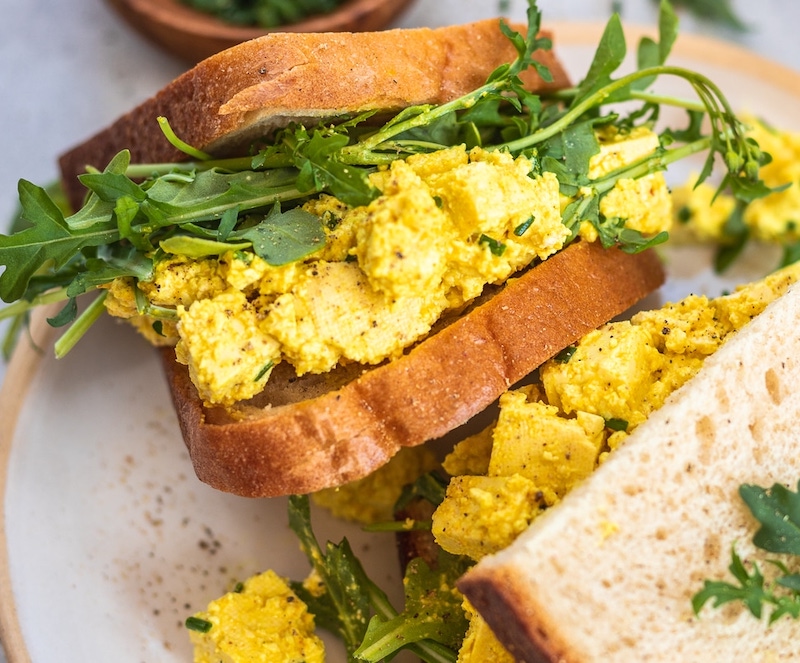 Hannah Sunderani
7 Easy Vegan Tofu Egg Salad
Packed with protein and super versatile, this eggy tofu mix will surely make it into your weekly lunch rotation. Egg salad is one of those foods that you may not have enjoyed as an omnivore but will love as a vegan.
Get the recipe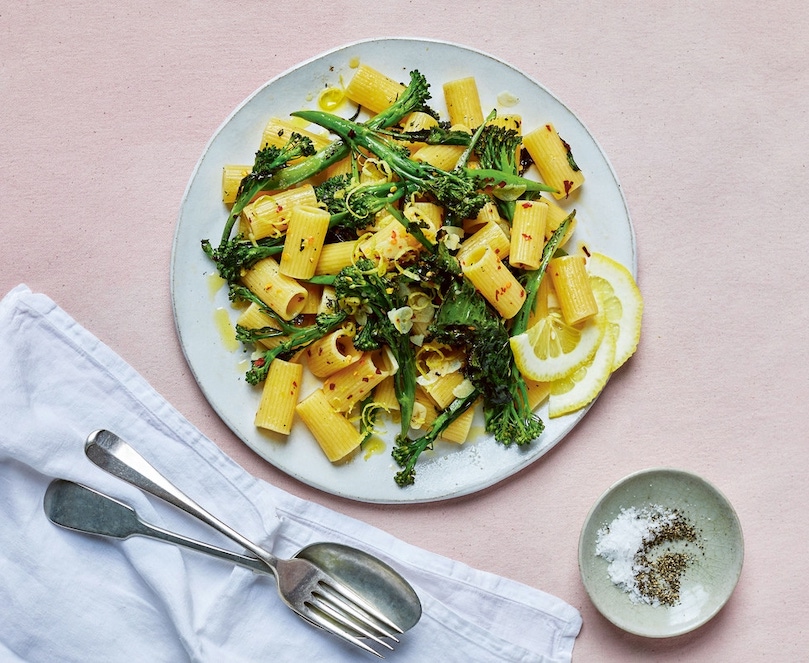 Luke Albert
8 Vegan Roasted Lemony Broccoli Rigatoni
There are nights when pasta with a blob of store-bought marinara will suffice, but given a few extra minutes, you can add some fiber and pizazz to your go-to pasta night. While this dish takes less than 20 minutes to prepare and just six ingredients, you could even pass it off as a romantic date night meal.
Get the recipe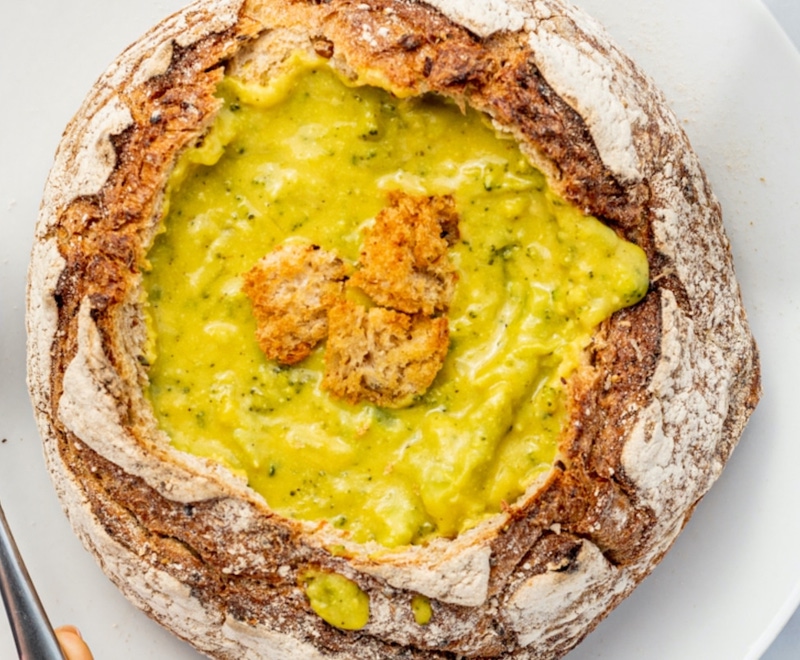 Danielle Keith
9 Vegan Copycat Panera Broccoli Cheddar Soup
When you go vegan, you don't have to sacrifice any familiar favorites. There are store-bought alternatives for many products, but you can just as easily make your own. This thick, belly-warming broccoli cheddar soup satisfies just as completely as its Panera predecessor—especially when served in a bread bowl (yes, sourdough bread is vegan!).
Get the recipe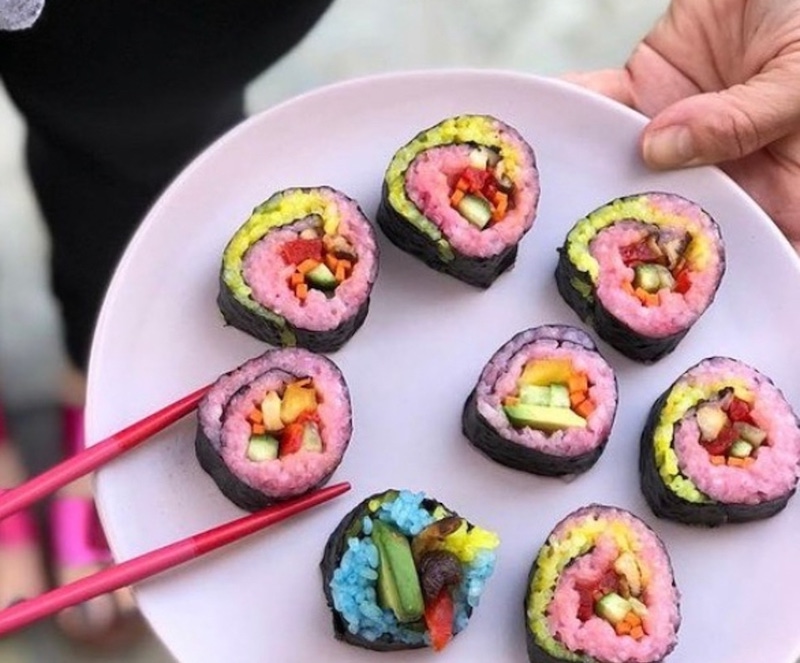 Spork Foods
10 Healthy Sushi Rolls With Ginger-Tamari Sauce
Vegan sushi encompasses so much more than cucumber and avocado rolls. This recipe isn't the most complex iteration of plant-based sushi, but it can also be pared down as well. If you're short on time, skip the pink rice step and just go with plain sushi rice. You can also opt to purchase a creamy store-bought sauce like the ginger- and sesame-infused Japanese Dressing from Mother Raw.
Get the recipe
For more simple vegan meal ideas, read: