We're taking al fresco dining to another level by packing a picnic for the park. You could put in a lot of prep work and pack every single Tupperware container you own with homemade dips, sandwiches, and spreads, or you could embrace the convenience of pre-made vegan goods and get on with your picnic already. We prefer the latter option. Grab your blanket and your basket and stock up on these nine tasty, vegan products.
What do vegans take on a picnic?
With more vegan products on the market than ever before, there are numerous snack options, spanning from fresh fruit to packaged vegan goods, to take on a picnic. Seriously, from Walmart to Trader Joe's to Kroger to Whole Foods, the shelves are packed with tasty plant-based options. But if you're having trouble narrowing it down, here are some of our top vegan picnic suggestions.
Vegan picnic essentials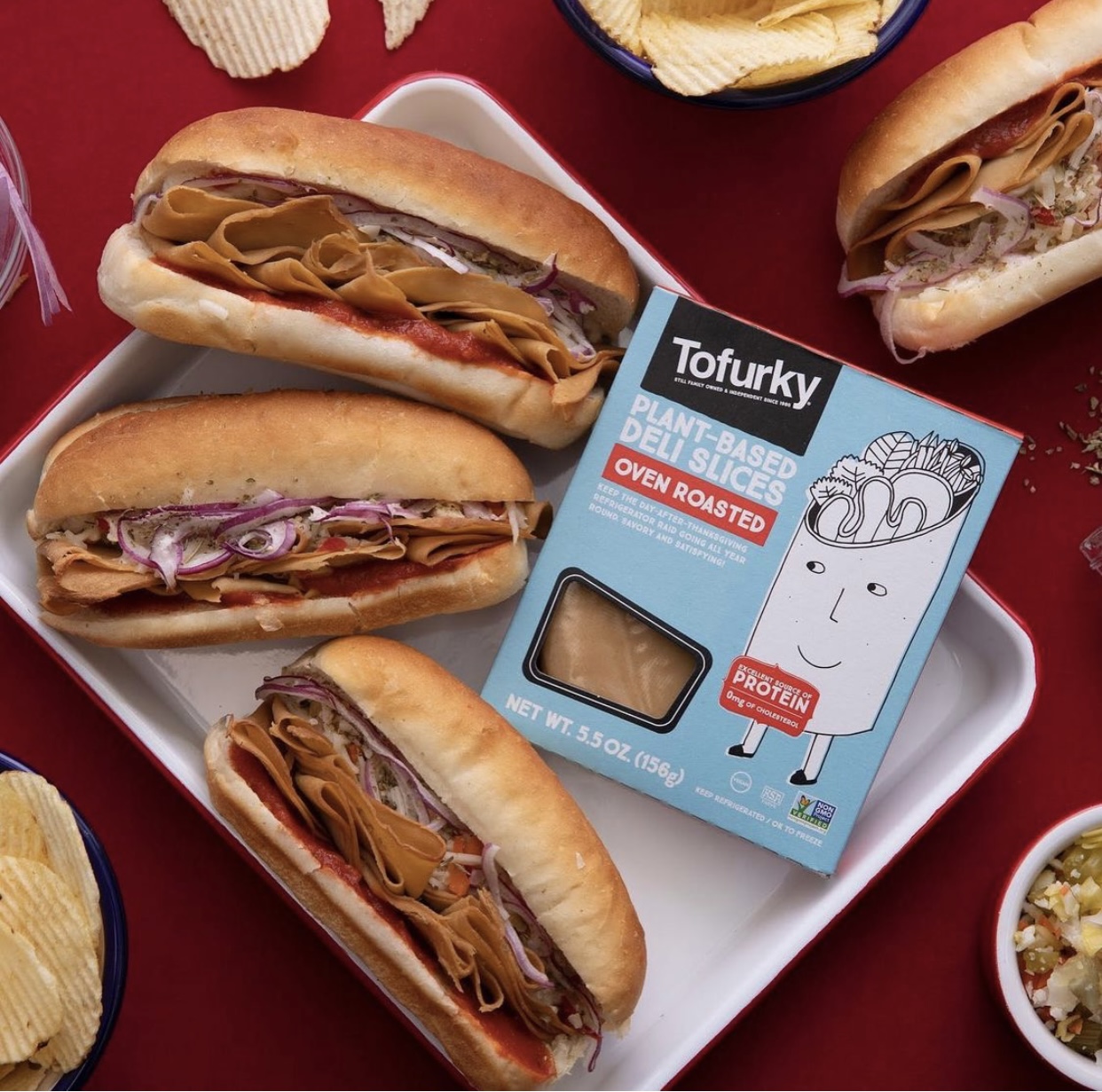 @the_tofurky_company/Instagram
1 Vegan deli slices
Back in the day, vegan meats were passable in a sandwich but avoided on their own. Today, these products are so good we eat them as a protein-heavy snack. Try Tofurky Deli Slices in Hickory Smoked and Peppered or Good & Green's Plant-Based Deli Slices in Prosciutto (the latter won a VegNews Best New Product Award in 2019).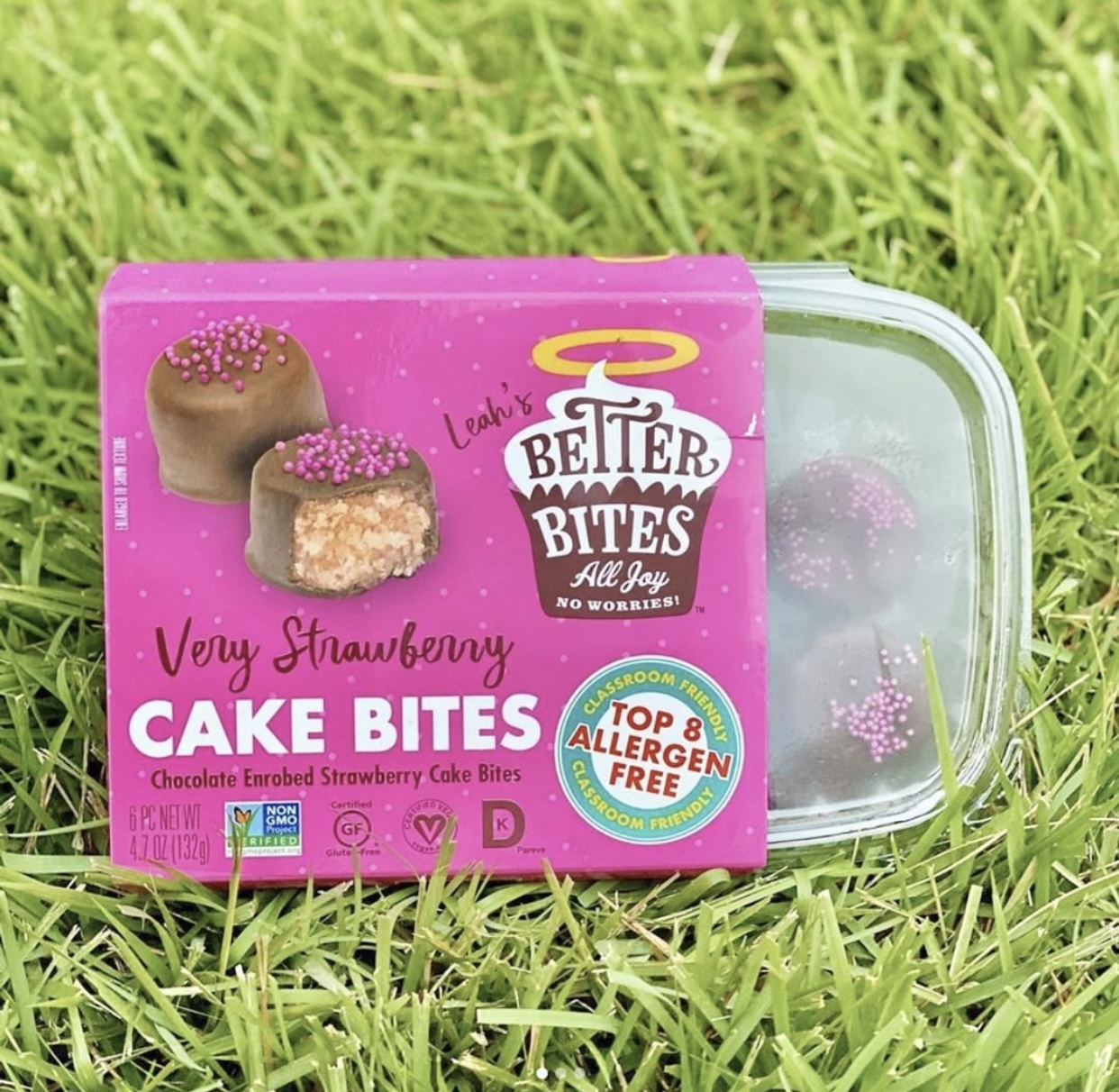 @betterbites_bakery/Instagram
2 Cupcakes
Cake typically does not travel well—the frosting makes any journey a perilous one as it's prone to melting or becoming smushed by even the slightest pressure in your picnic basket. The solution: individually packaged store-bought cupcakes and cake bites. From Better Bites Bakery to Just Desserts, you can find several options of carefully contained vegan treats at your local grocer. Try the Better Bites Big Mo Cupcake (a Hostess cupcake analog) or Just Desserts' single-serve vegan vanilla, strawberry, black and white, or chocolate cupcakes. For small groups, Rubicon Bakers makes four-packs of vegan-friendly cupcakes, and Abe's offers six-packs of mini Devil's Food and Carrot Coconut Cake muffins.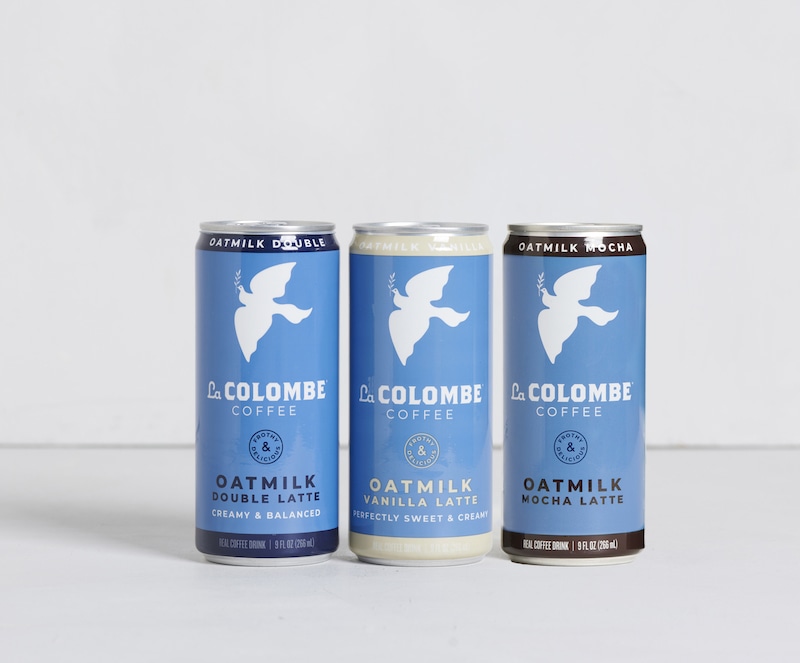 La Colombe
3 Canned cold brews
The sun is beating down and it's high time for that afternoon slump, but you can side-step the drowsiness with a single-serving cold brew or canned latte. Check out our favorite caffeine kicks here, then down one right before round two of your pick-up picnic frisbee game.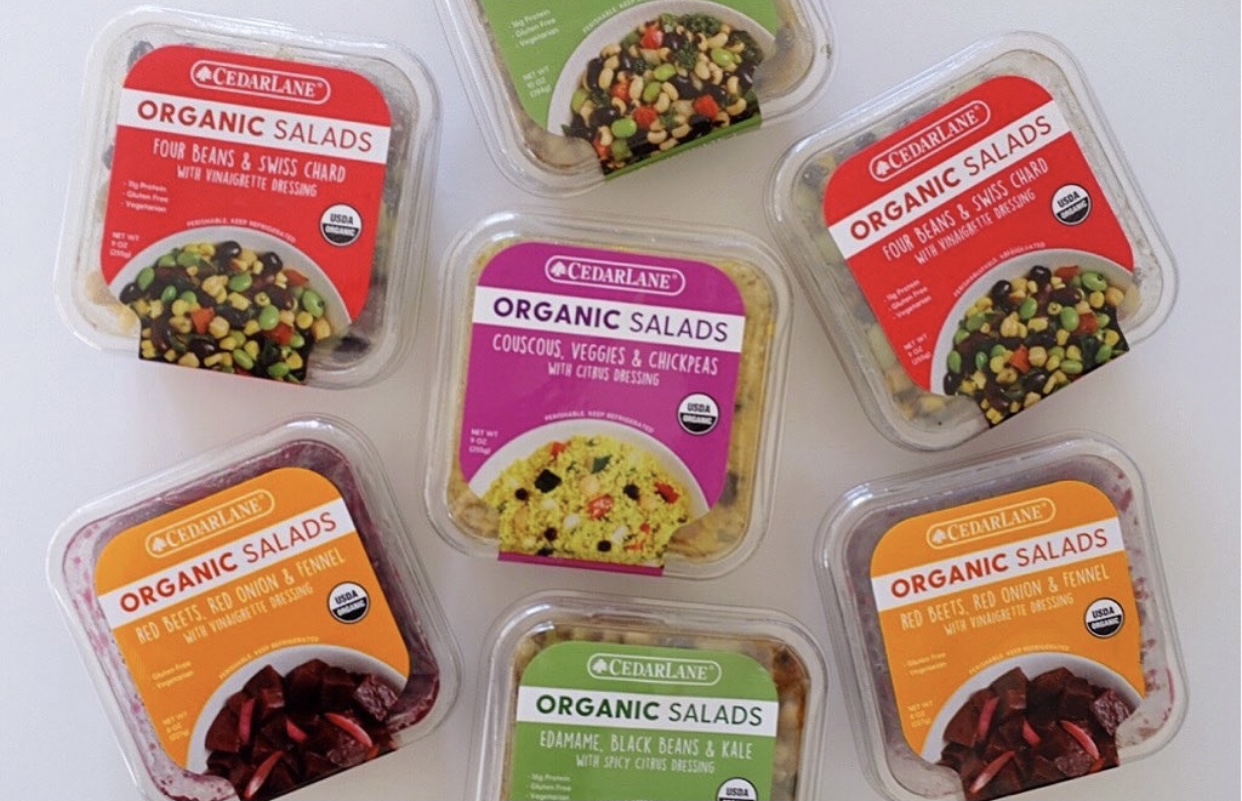 @cedarlanefoods/Instagram
4 Small batch vegan deli salads
Yep, the grocery store has deli salad covered, too, and you don't have to go to the hot bar for it. Check out your local market's refrigerated premade meal section for an array of plant-based deli salads. The brand to look for is Cedarlane. We're fans of the chilled Sweet Potato, Quinoa & Kale; Black Bean & Chickpea; Red Beets, Red Onion & Fennel; No Tuna; and No Egg salads. No utensils required—eat it straight from the individual container with a celery stick or cracker. Rabbit Hole Foods' classic deli salads (think vegan chicken, egg, and tuna) can't be missed either.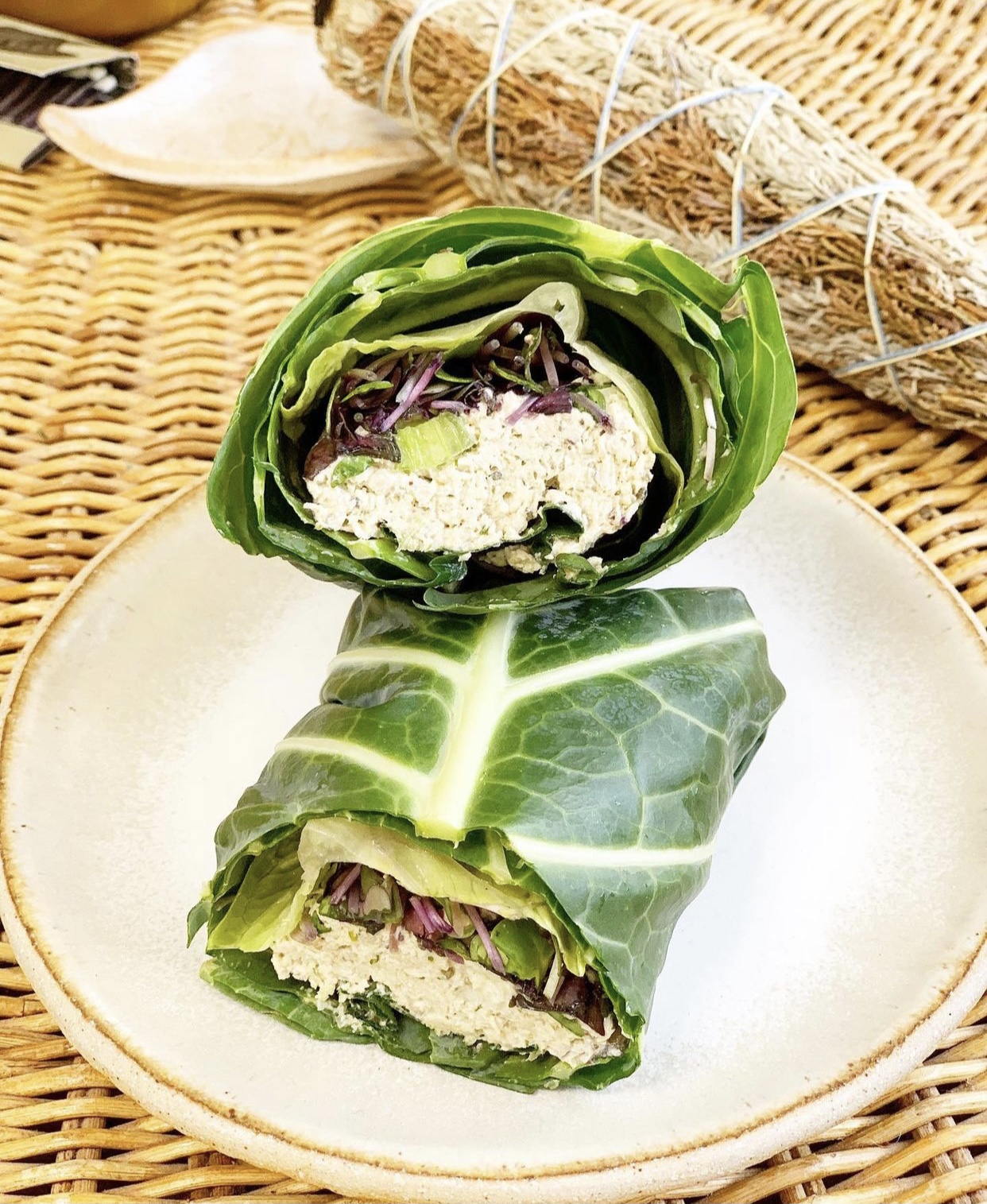 @urbanremedy/Instagram
5 Premade wraps
Grocery stores equipped with prepared food sections are stepping up their vegan game, and now you can find several grab-and-go options in the refrigerated meal section. Scan the shelves for Urban Remedy's Upbeet Vegan Cheeseburger Wrap (yes, it's good cold), hummus-stuffed and lavosh-based Fundamental Wraps, or Lalibela's Ethiopian Misir Wrap (the latter is available at select Whole Foods—if you can find it, get it). Pair your handheld meal with a bag of cotton candy grapes and you're set for the afternoon.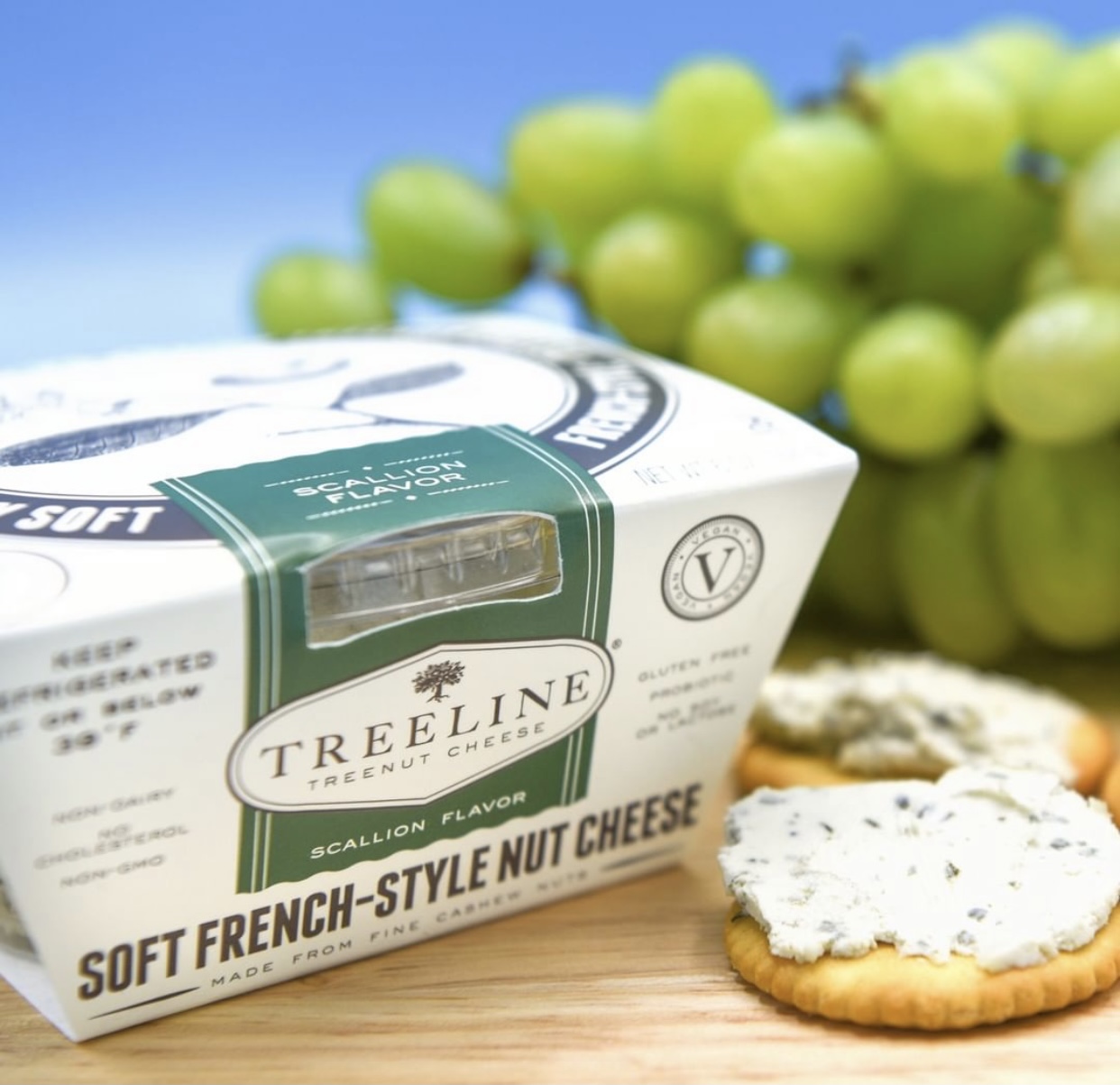 @treelinecheese/Instagram
6 Dips
Is it a picnic without at least one dip? Doubtful. By way of hummus, look for Sabra's single-serving cups to avoid double-dipping. If you're going for a slightly more upscale outdoor experience, create an al fresco cheeseboard by swapping your everyday hummus for a gourmet vegan soft cheese. Miyoko's Roadhouse Cheddar and Treeline's Soft French-Style Nut Cheeses both come in convenient tubs you can pack in your basket or cooler. Fend off double-dip villains by giving each picnic partner their own knife.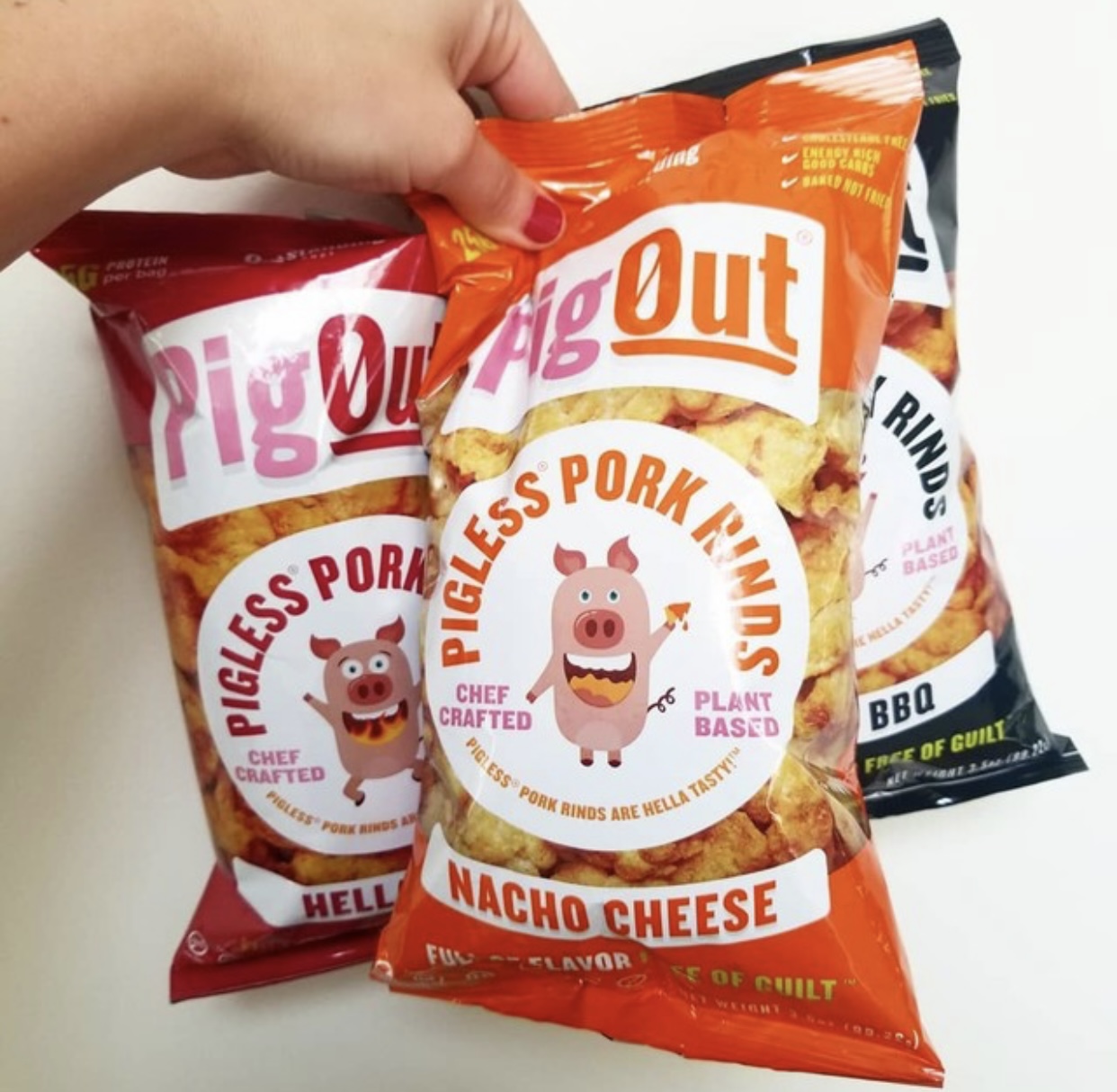 @outstandingfoods/Instagram
7 Chips
You need a crunchy vessel for those dips, and carrot sticks and celery don't satisfy like a chip. Gluten-sensitive or intolerant picnickers should grab a box of Simple Mills' Organic Seed or Almond Flour crackers (avoid the cheddar varieties) to dip to their heart's delight. Run out of dip? The Daily Crave Beyond Puffs, Outstanding Foods PigOut Pigless Pork Rinds, and Vegan Rob's puffs all itch that crunchy-salty craving and are best served straight from the bag and into your mouth.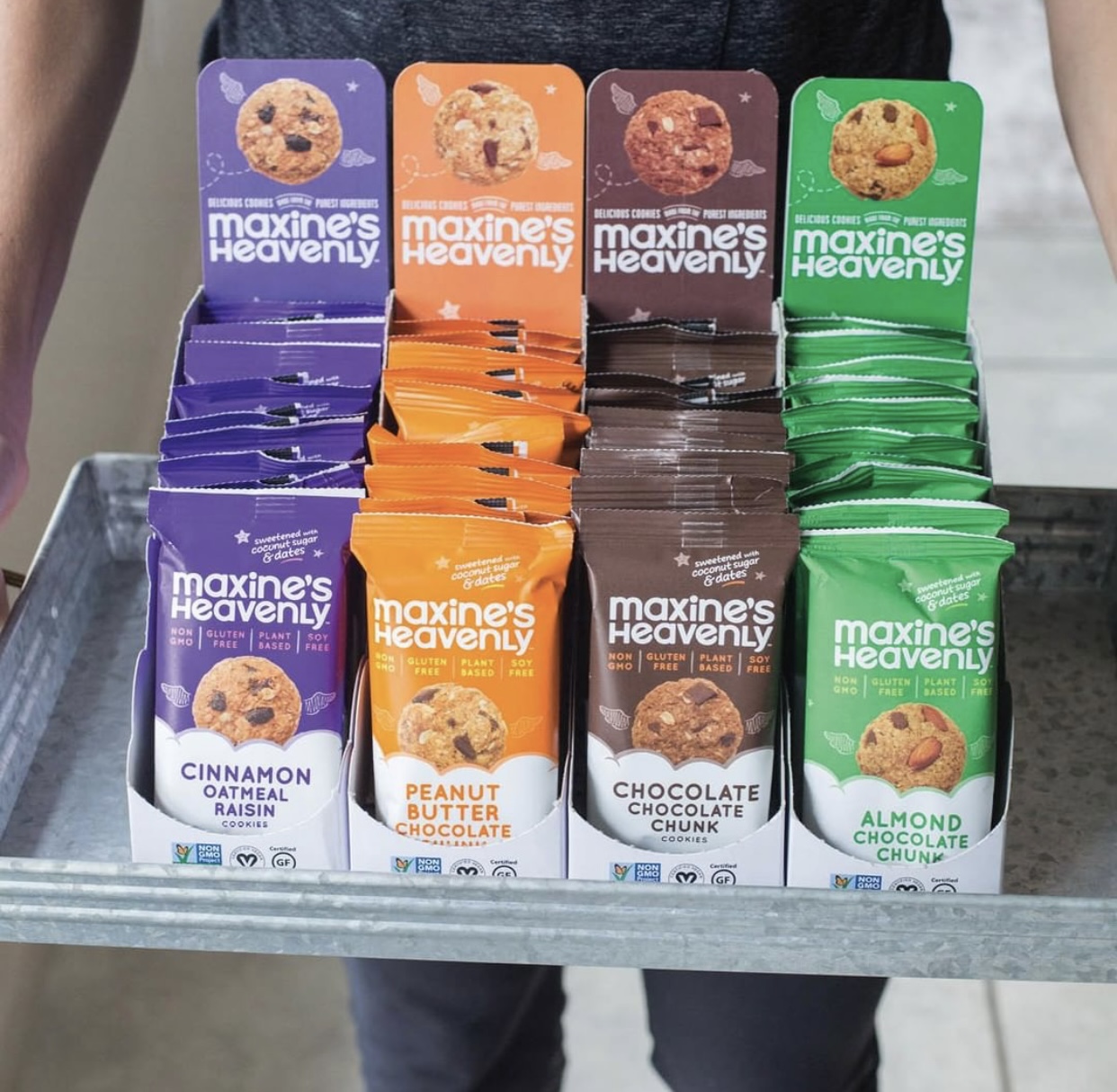 @maxinesheavenly/Instagram
8 Cookies
Cookies make for the perfect picnic dessert. We love Rickaroons, two-cookie snack packs by Maxine's Heavenly Cookies, Lenny & Larry's, and Rule Breaker Snacks (the latter is more of a brownie than a cookie, but these chickpea-based treats are too delightful to exclude).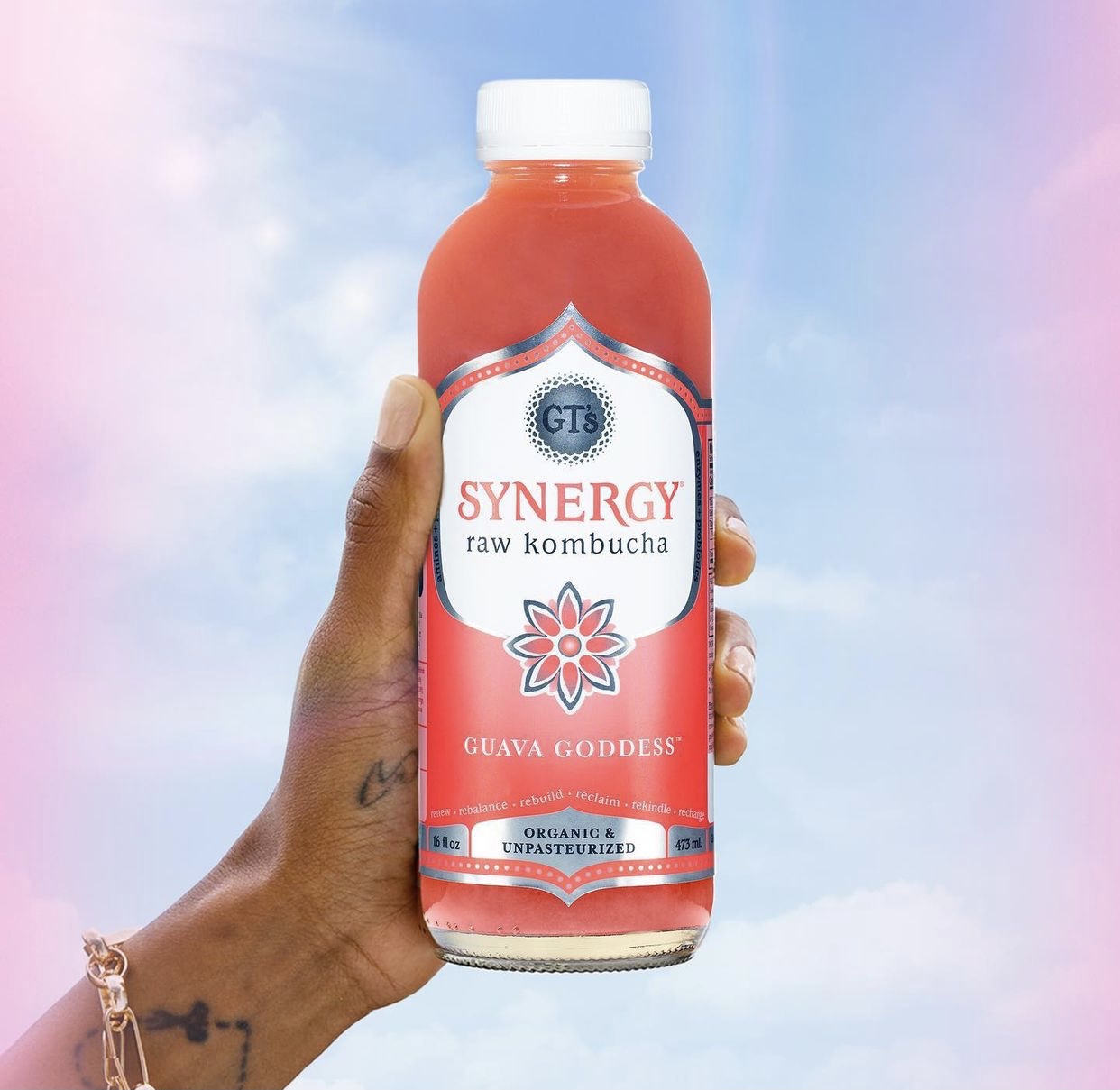 @gtskombucha/Instagram
9 Kombucha
Alcohol may not be allowed at the park, but there's nothing prohibiting high ABV kombucha (or just regular kombucha—you decide what kind of afternoon it's going to be). Now is the time to sample fruit-forward flavors such as Rowdy Mermaid's Watermelon Bloom, Boochcraft's Passionfruit Blood Orange, GT's Unity, or Health-Ade's Strawberry Glow. Cheers to the perfect picnic with no prep required.
For more on vegan snacks, read:
Here at VegNews, we live and breathe the vegan lifestyle, and only recommend products we feel make our lives amazing. Occasionally, articles may include shopping links where we might earn a small commission. In no way does this effect the editorial integrity of VegNews.