With an abundance of plant-based milk options, there's never been a better time to switch from dairy milk. But which do you start with? If you're a new vegan, how do you know which one to pick? And even if you're a seasoned vegan, dare you step outside your comfort zone?
Here's the trick: different milks work for different people. Use this guide to find the best option for you, and don't be surprised if you match with more than one. There's room in the fridge for at least two bottles.
The evolution of plant-based milk
Soy milk is the original plant-based milk, going back not mere decades, but over a thousand years. It wasn't necessarily a staple in East Asian diets for some time—it was more of an intermediate step in the process of making other soy-based foods like tofu—but people in China were the first to take advantage of this "byproduct," serving it warm and sweetened.
Soy milk made its impact in the US in the early 1900s, being revered for its then-thought near-miraculous health benefits as well as its technological efficiency (Henry Ford invested in soybean fields and even envisioned a car made from soy-based plastic resin). In the 1990s, soy milk's popularity amongst the health-conscious was revived and held strong until a new plant-based milk came along … and swirling rumors suggesting soy caused cancer and man boobs.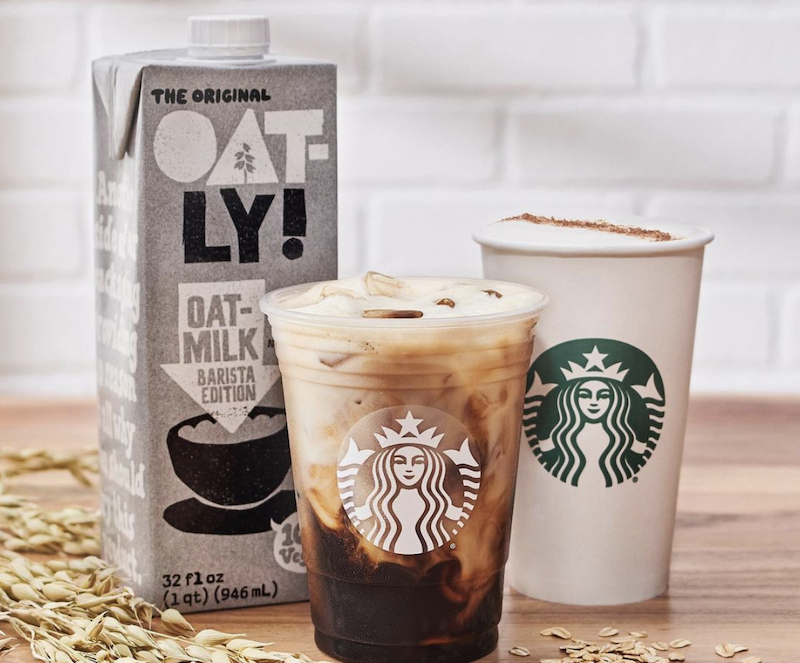 Starbucks
Consider this: Starbucks exclusively carried soy milk as the sole non-dairy milk option from 1997 to 2015 when it introduced coconut milk, closely followed by almond milk in 2016. Soy enjoyed a long stretch of popularity before trendier milks hit the market. Almond made its mark in the early 2010s until Oatly launched in the US in 2016, truly gaining traction by 2018 as evident by the first oat milk shortage (another followed in 2021 when Starbucks launched Oatly).
According to SPINS data, almond reigns supreme in regards to US dollar sales ($1.27 billion) with oat milk in the number two spot ($527.44 million), but these numbers should be taken with a grain of salt. Oat milk sales grew by over 50 percent from June 2021 to June 2022, yet almond milk experienced a very slight (one percent) decline during the same period. Also note, SPINS data does not reflect a few key retailers such as Trader Joe's or Whole Foods.
Regardless of the current plant milk leader, the category is trending upward, and new milks are hitting shelves on the regular.
Choosing the best vegan milk
From classic soy to intriguing pistachio, here is how to pick the plant-based milk right for you.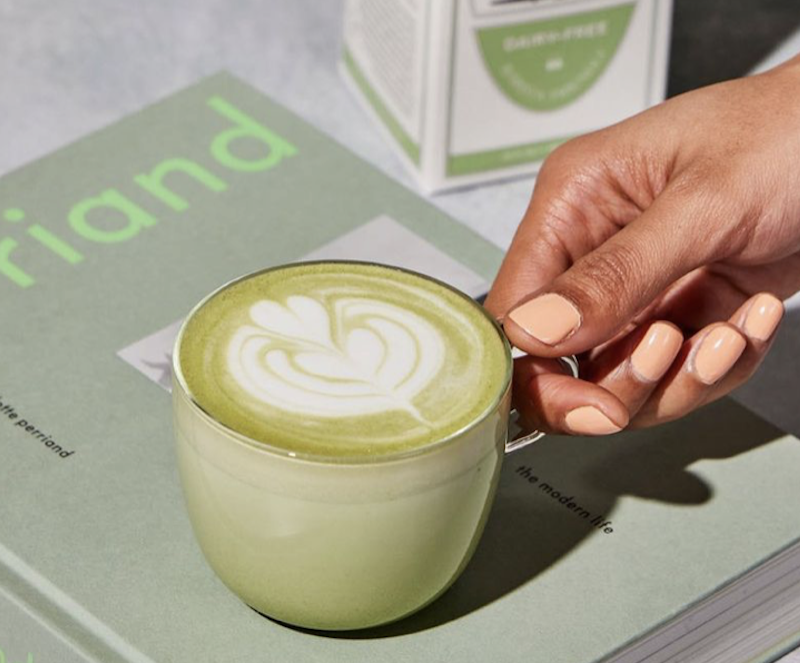 Tache
1 You're an at-home barista
Whether you own a fancy espresso machine or work magic with a milk frother, you know how to make a fantastic vegan latte at home. However, your plant milk of choice could be holding you back. To create that delicate microfoam, opt for oat, soy, or pistachio milks. You also want something that is slightly sweetened, as no-sugar varieties will taste bitter when steamed.
Try these brands: Tache Pistachio Milk, Oatly, Pacific Foods Soy
Almond Breeze
2 You're looking for a low-calorie option
The caloric content of plant milks can range from 25 to140 calories per eight-ounce serving depending on which product and brand you buy. Oat and pea tend to land on the higher end of this scale, whereas unsweetened varieties of almond and cashew-based milks fall toward the lower end. Try these brands: Almond Breeze Unsweetened Original or Vanilla, Silk Unsweetened Cashewmilk, Whole Foods 365 Organic Almondmilk Unsweetened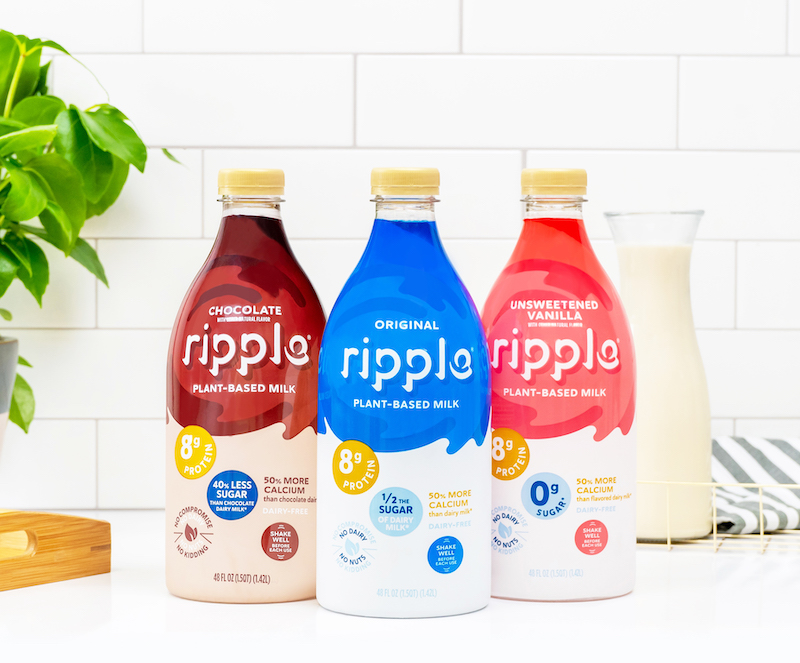 Ripple
3 You want to maximize your protein intake
Across the board, cow's milk has eight grams of protein per eight-ounce serving, but the protein range for plant milks can land anywhere from one gram to eight grams for the same serving size. Soy and pea milk naturally contain eight ounces of plant-based protein, so opt for one of these when blending up your protein shake.
Try these brands: Ripple (any variety), Silk Soymilk in Original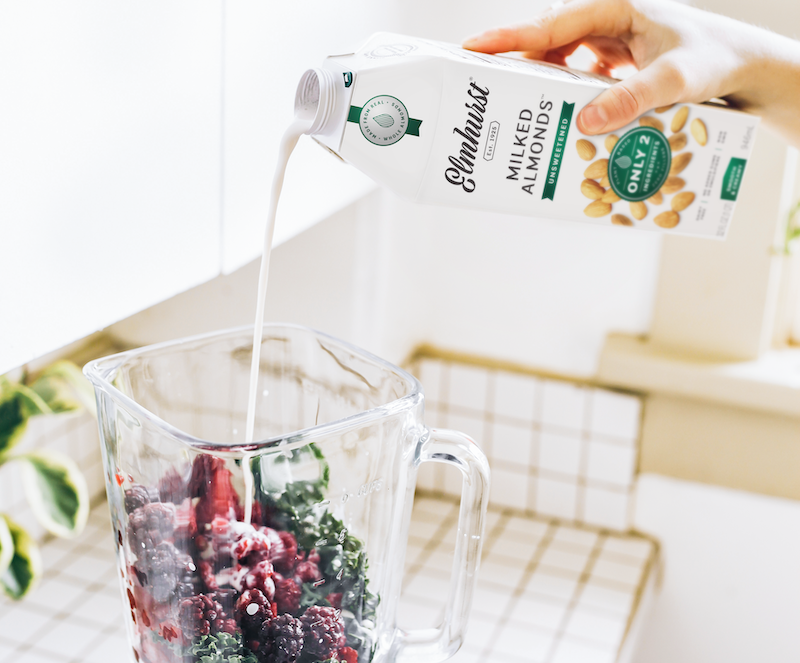 Elmhurst 1925
4 You care about a minimal ingredient list
We get it—for everyday staples, it's nice to keep things simple. If you're looking for a short ingredient list with names you can pronounce, stick to unsweetened and unflavored plant milks. Be sure to avoid labels that say "original" or "fortified" if you're looking for a tight ingredient list.
Try these brands: Any variety of Elmhurst 1925, Eden Foods, Malk Organics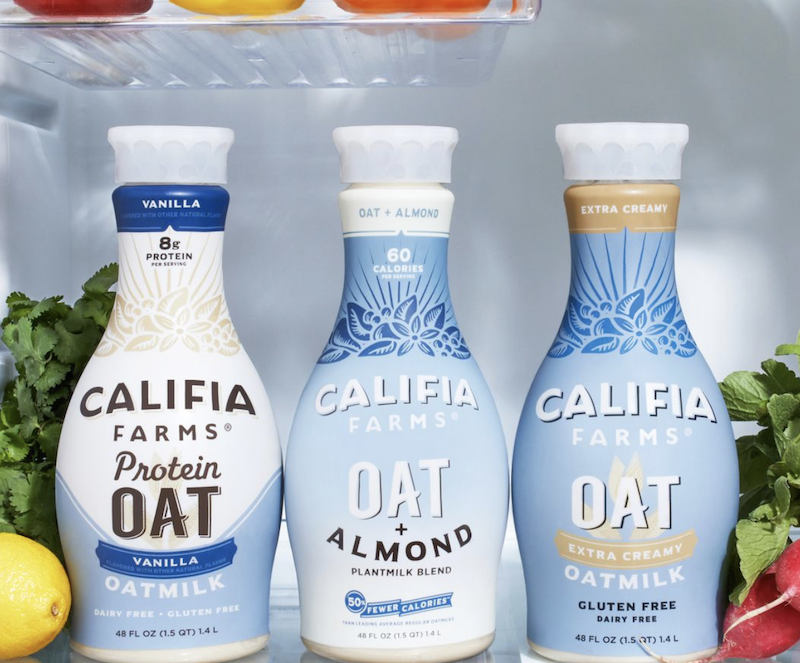 Califia Farms
5 You need a nutritional powerhouse
Food is fuel, and you want to optimize your nutrition with every sip. Reaching for a high-protein plant milk such as pea or soy is a great start, but you can go one step further by selecting a product that is fortified. Many plant-based brands now fortify their milk with additional calcium, vitamin D and B vitamins, and omega-3 fatty acids.
Try these brands: Any variety of Ripple or Oatly, or Califia Farms Original Protein Oat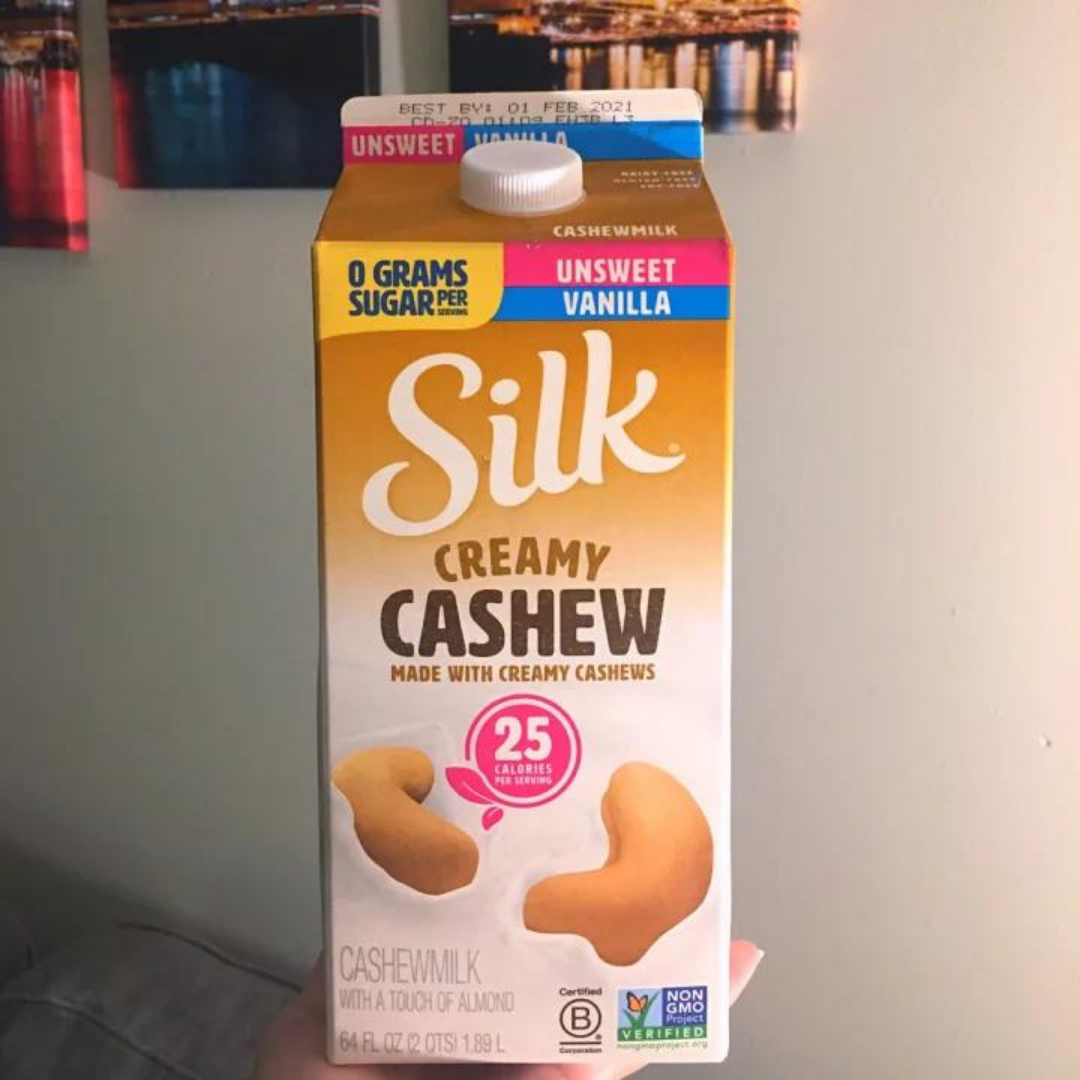 Silk
6 You just want something to pour on your morning cereal
This is simultaneously the easiest and most challenging scenario, because your options are wide open in this case. It really comes down to taste preference here. We've found the most pleasure with an unsweetened vanilla almond or cashew milk when diving into our favorite bowl of cereal or granola, but an unsweetened macadamia milk also floats our boat from time to time.
Try these brands: Silk Unsweetened Cashewmilk, Milkadamia Lightly Sweetened, Califia Farms (any unsweetened variety)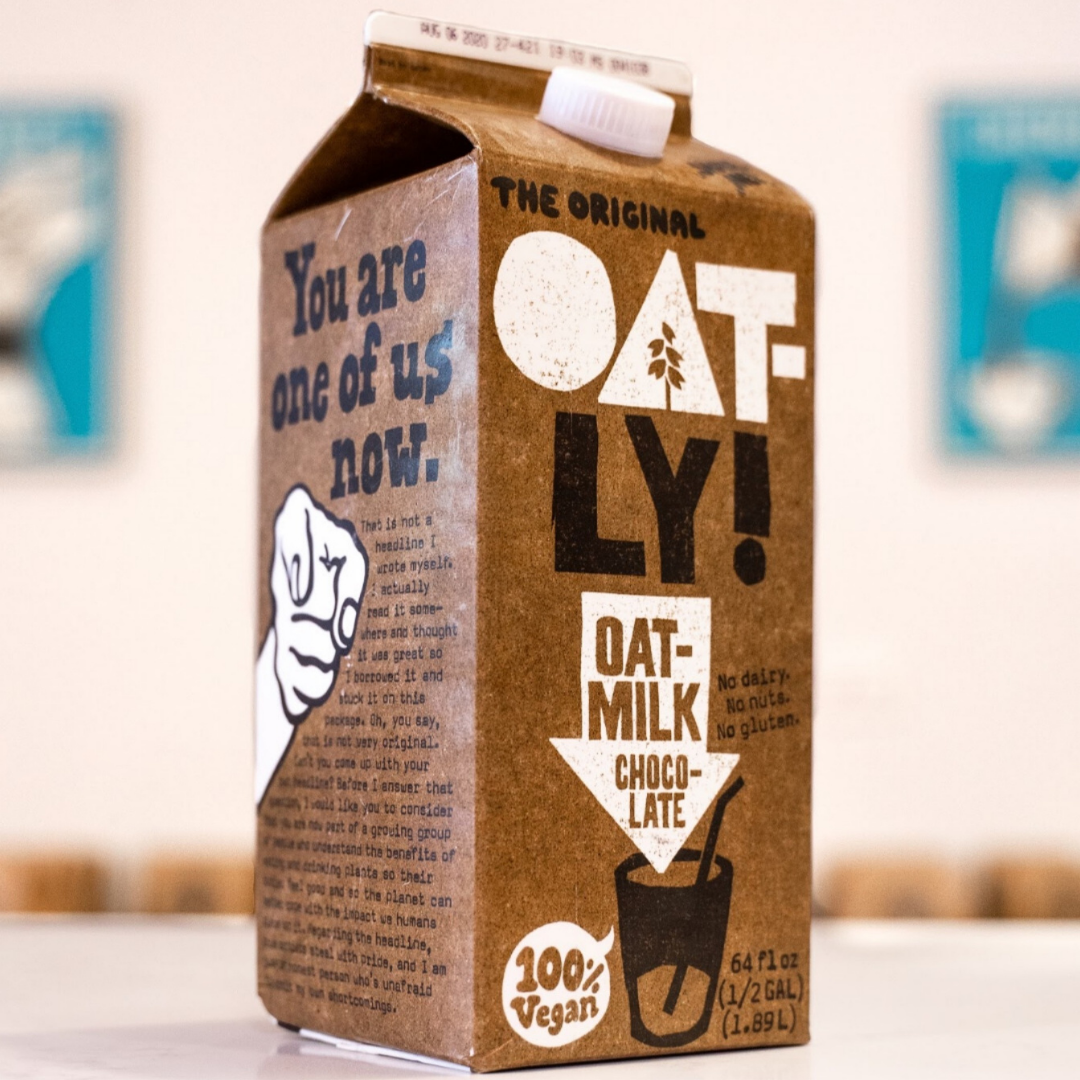 Oatly
7 You're a sucker for flavored milk
Every now and then, we crave a tall, ice-cold glass of chocolate milk. This also comes down to taste, as some brands are sweeter than others, but consistency-wise, opt for a creamy base such as oat, soy, cashew, or pea milk.
Try these brands: Chobani Oat-Based Chocolate Drink or any flavored variety of Oatly, Ripple, and Silk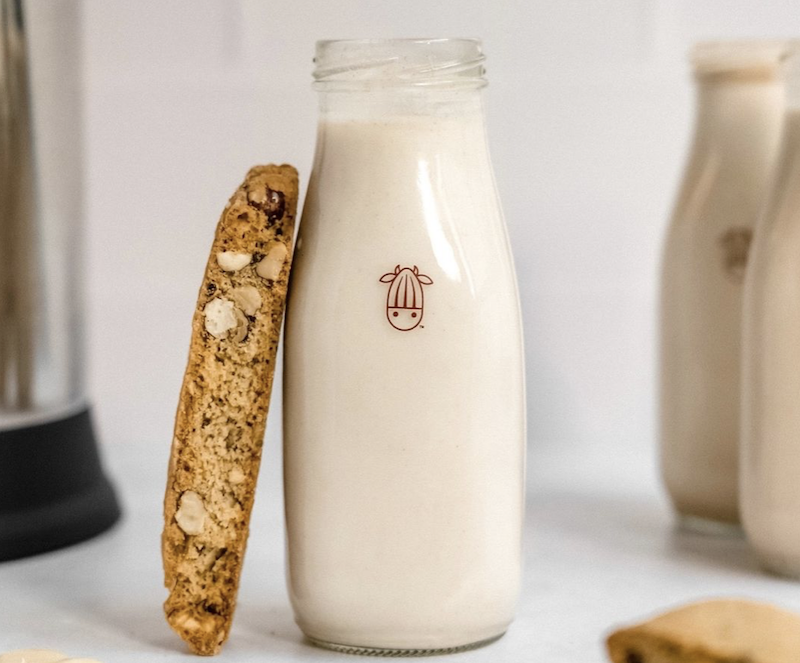 Almond Cow
8 You crave something different every day of the week
If variety sparks joy for you, you'll love creating your own plant milk. The flavor options are infinite, and the milk-making process is generally easy (leave the soy to the pros). Try your hand at the old-fashioned way (soak, blend, strain, and chill) or invest in a convenient plant milk machine such as the Almond Cow. With a push of a button, you can have a fresh batch of plant milk (yes, it does more than almond milk) in under a minute. No matter which process you choose, you'll feel triumphant and blissful as you take that first sip of freshly made plant milk.
Try this recipe: The Easiest Almond Milk, Ever
For more on non-dairy milk options, read:
Here at VegNews, we live and breathe the vegan lifestyle, and only recommend products we feel make our lives amazing. Occasionally, articles may include shopping links where we might earn a small commission. In no way does this effect the editorial integrity of VegNews.