In 2017, Eat Just's signature product Just Egg hit the market for the first time. The liquid egg alternative was a smash hit, loved for its egg-like taste, texture, and appearance. Now, California-based Eat Just is valued at more than $1 billion, and its vegan egg offering includes a new folded version, too, which can even be cooked in a toaster. But the key to the company's magic formula for fluffy vegan eggs is actually one simple ingredient: the humble mung bean.
If you're craving vegan scramble, It's easy to head to the store and pick up a bottle of Just Egg (and we recommend you do this, too, because it's delicious). But if you feel like trying your hand at making your own from home, or you're trying to save money, one option is to ditch the tofu (sorry, tofu, we still love you) and get yourself some of your very own mung beans. Because, as Eat Just says, "this very old bean makes very good eggs."
What are mung beans?
Also known as green gram or moong beans, mung beans have been cultivated across South Asia for thousands of years. They're small, green, and oval-shaped, and they're a great source of protein and dietary fiber. Traditionally, they're used in dishes like soups, curries, and stews, but when they're rinsed, blended, and mixed with kala namak salt, they turn into a delicious egg-like liquid, which can form the basis of a vegan scramble, patties, omelet—basically, any egg format you're craving (just, you know, not the boiled type).
You can buy mung beans in a few different ways (find them in most Asian grocery stores, organic food stores, or on Amazon), but the variety usually used for vegan eggs is moong dal, the split version of the whole beans.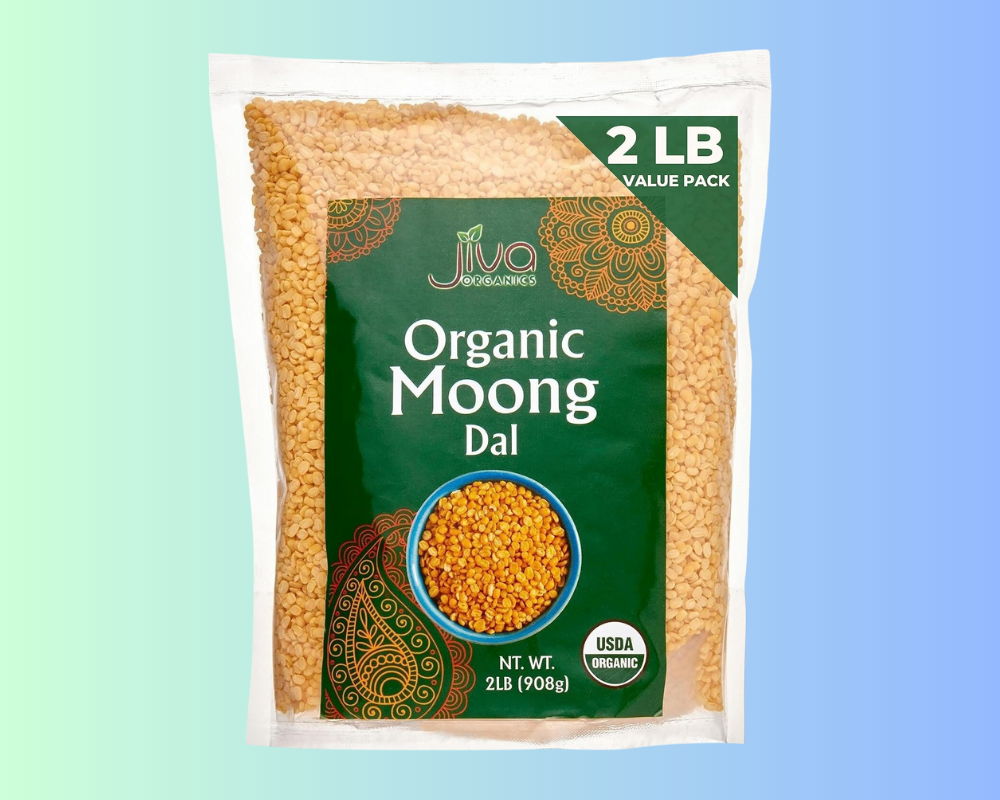 Are mung beans good for you?
As mentioned above, mung beans are a good source of protein and fiber, but they also contain a variety of vitamins and minerals, including vitamin C, vitamin K, B vitamins, iron, potassium, and magnesium. They're also a good source of antioxidants, the plant compounds that may help to tackle harmful free radical damage in the body. In traditional Ayurvedic medicine, mung beans are thought to balance heat in the body and reduce inflammation.
How to make mung bean scramble (and more vegan egg recipes!)
Mung beans make a delicious vegan scramble, but that's not all you can use them for. Here, we've gathered just a few examples of the most delicious ways to use this humble little bean.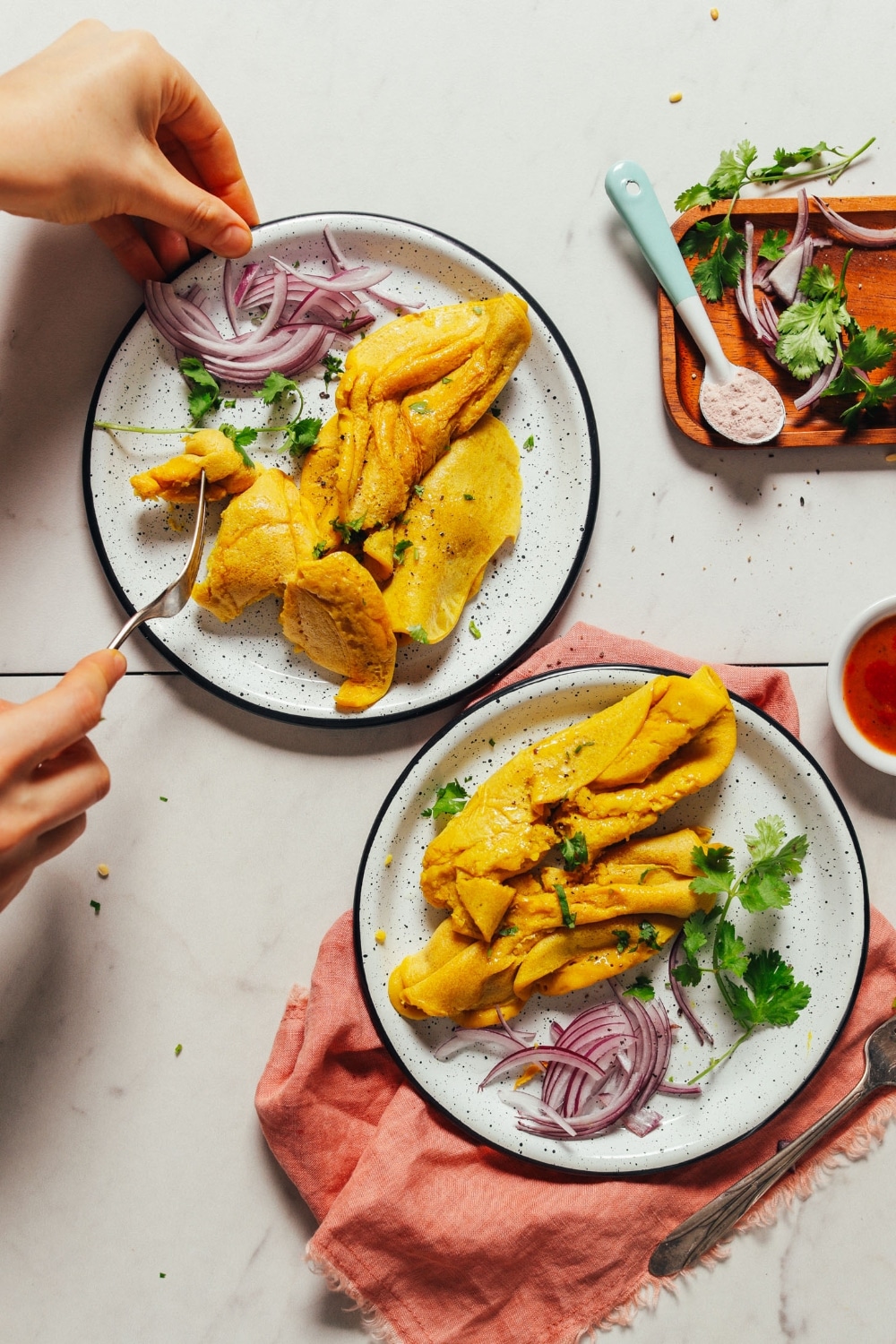 Minimalist Baker
1 Fluffy Vegan Scrambled Eggs
Scramble on toast is one of the best ways to start the day, there's no doubt. This recipe, which like all recipes on this list mixes mung beans with kala namak (for that essential eggy flavor), will give you the perfect fluffy texture. It's satisfying, filling, and delicious. Hot tip: make extra batter and keep it in the fridge ready for a tasty midweek quiche!
Get the recipe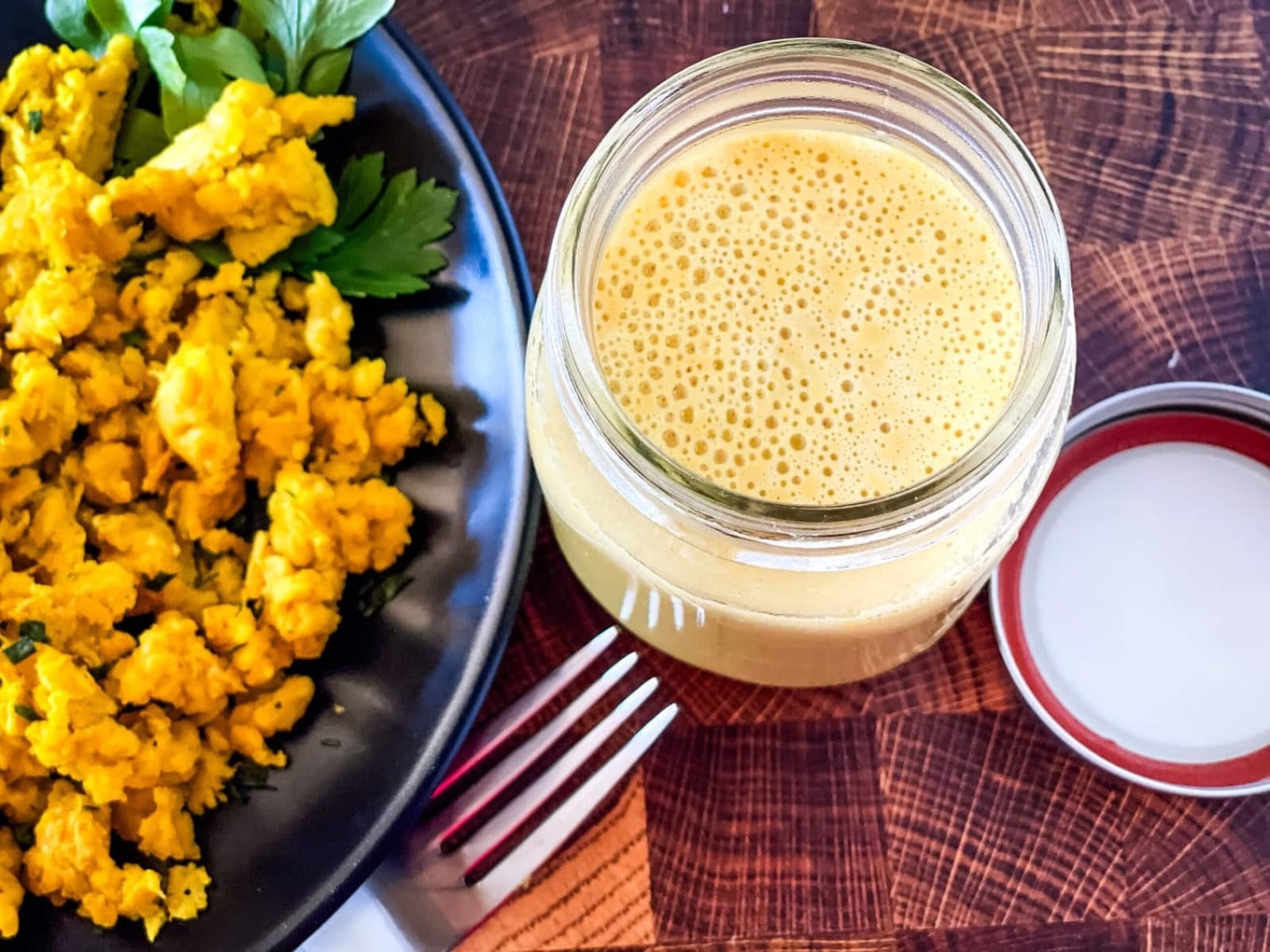 Veggie Fun Kitchen
2 Mung Bean Egg Mixture
Sure, Just Egg is delicious, we're not doubting that. But if you're up for the challenge, you can try your hand at making your own copycat mixture from home. It's not exactly the same, but it's pretty darn close—perfect for those days when you're feeling extra creative in the kitchen.
Get the recipe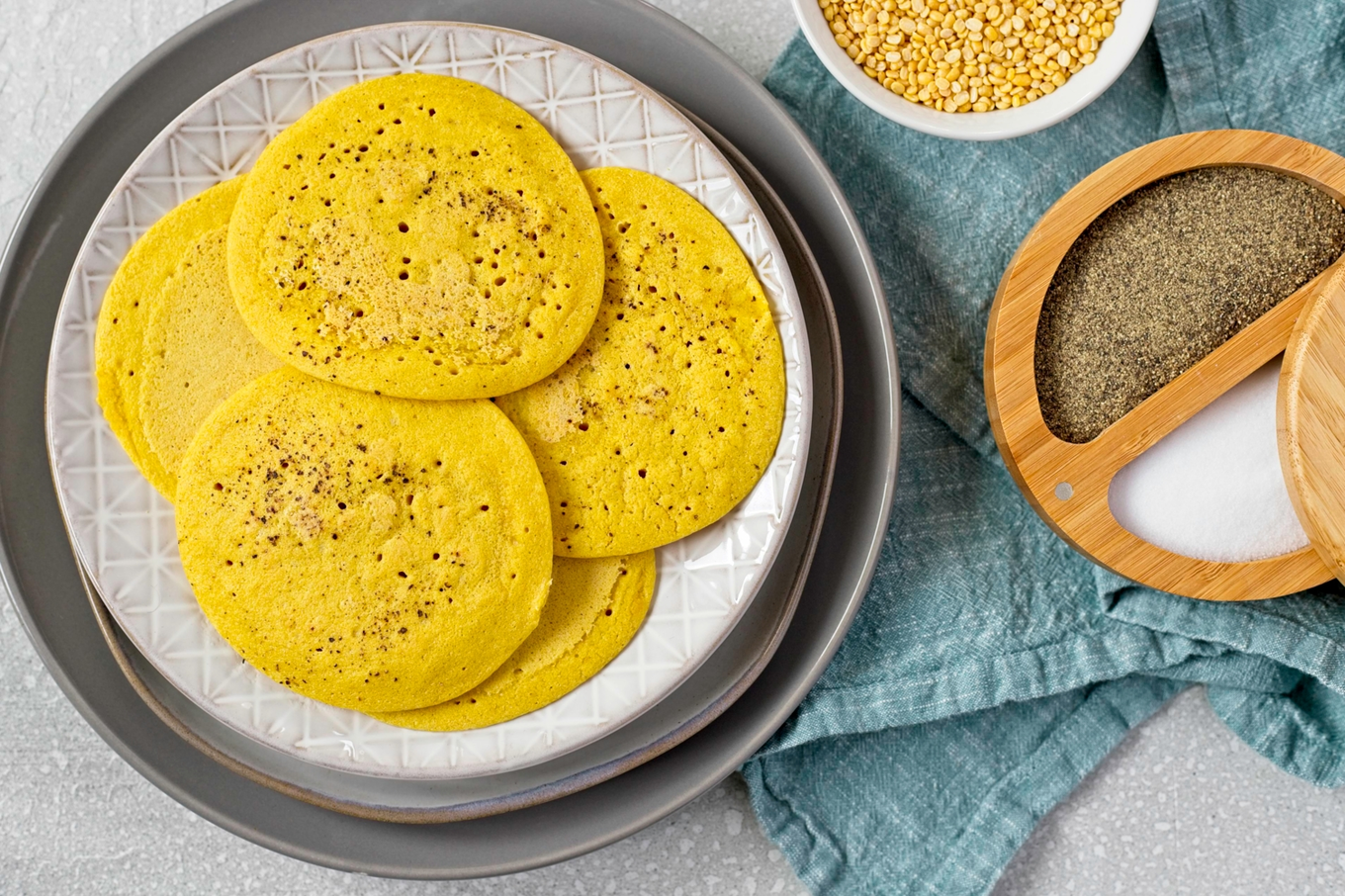 Wholly Plants
3 Mung Bean Egg Patties
If you're craving a breakfast burrito (which is us, like, all of the time), these mung bean egg patties are the perfect addition. The simple recipe, which features nutritional yeast, kala namak, and vegan milk, is quick and fun to make. And for inspiration on what else to put in your breakfast burrito, find our favorite recipe here (just swap the tofu scramble for your mung bean patty!).
Get the recipe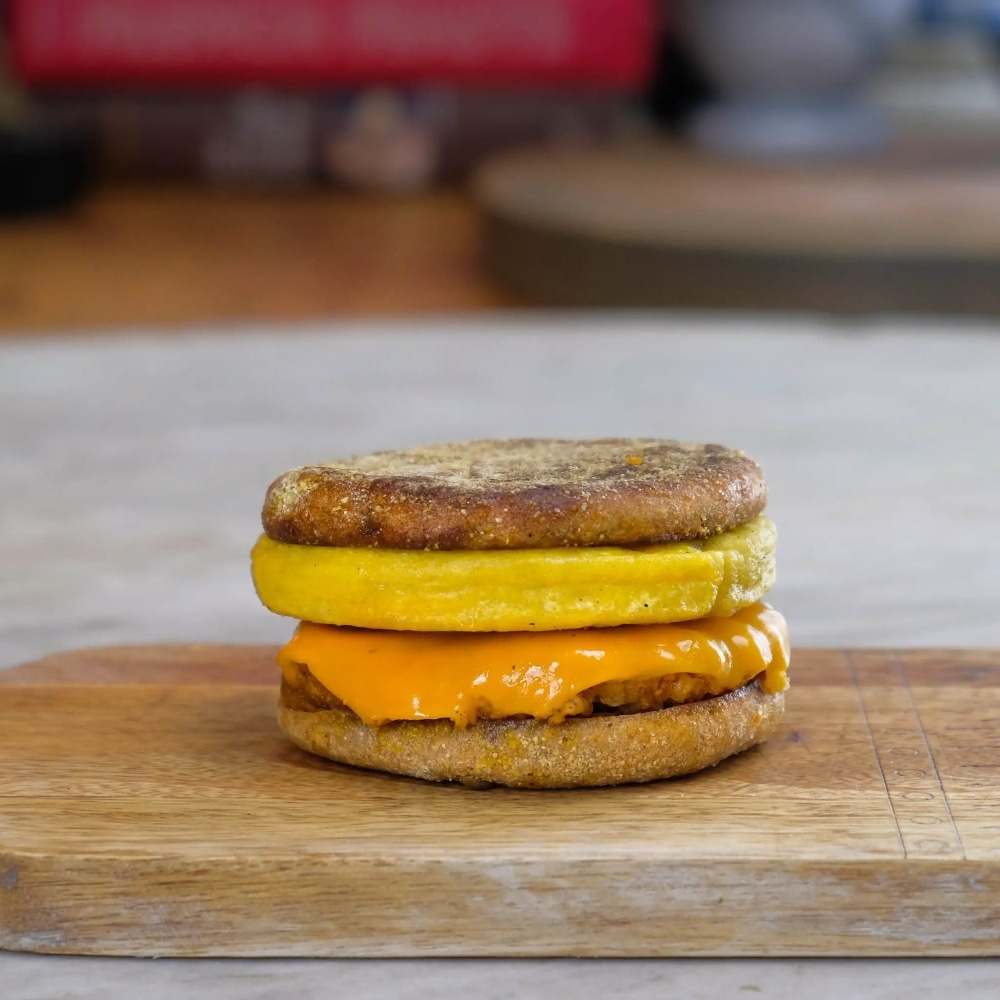 Those Vegan Chefs
4 Vegan Egg Sandwich
Right now, it's not possible to head to the McDonald's drive-thru and grab a breakfast muffin to-go. Perhaps that day is on the horizon, but until then, we have this delicious vegan egg sandwich recipe, which, of course, features a delicious egg mung bean patty. Pair with vegan cheese and vegan sausage for the ultimate morning treat. And don't forget the hash browns on the side.
Get the recipe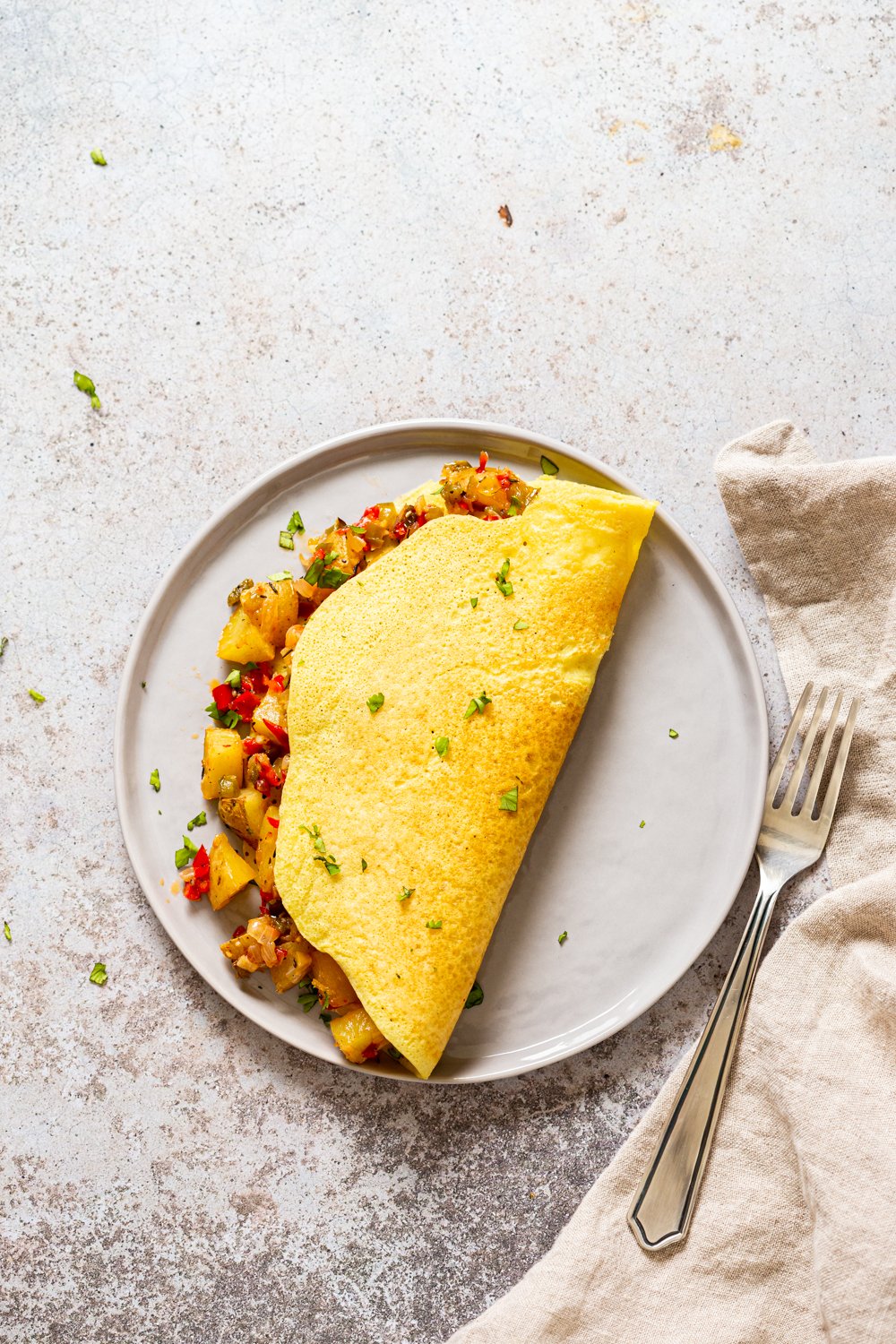 Vegan Richa
5 Vegan Omelet With Mung Bean Egg
Flavor-packed breakfast potatoes are a delicious addition to this vegan omelet recipe, which has been adapted from a traditional Indian recipe for moong dal chilla (a crêpe-like pancake). Serve it plain, or if you like, you can also add ingredients like onions, peppers, and chives into the mix, too.
Get the recipe
Here at VegNews, we live and breathe the vegan lifestyle, and only recommend products we feel make our lives amazing. Occasionally, articles may include shopping links where we might earn a small commission. In no way does this effect the editorial integrity of VegNews.