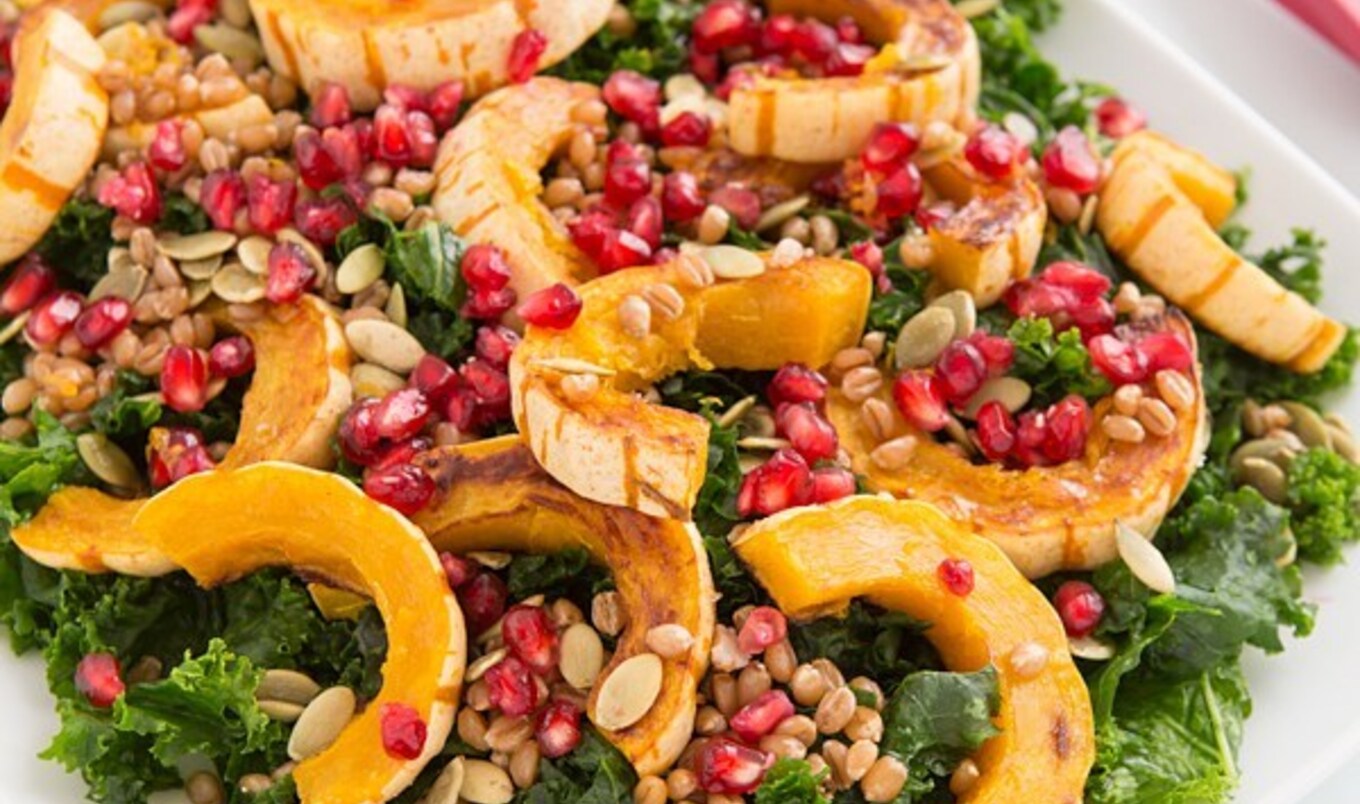 From quinoa-stuffed acorn squash to pomegranate-studded stuffing, we've got your entire vegan Thanksgiving menu here.
November 12, 2022
---
It's that time of year again when everyone gathers around the table and indulges in all things sweet, savory, and decadent. Treat your Thanksgiving guests to 11 of the most delicious vegan Thanksgiving dishes they'll ever taste with our favorite recipes from around the web. We promise you'll be the most popular person at the potluck.
Thanksgiving traditions: old and new
While Thanksgiving is traditionally associated with festive feasting alongside friends and family, holiday feasts can be difficult to navigate for the meatless crowd, and perhaps more so for those who adhere to a vegan lifestyle.
Today, turkey is the most common protein of choice, a tradition that can be traced back to the first Thanksgiving feast held in 1621. While records of the foods eaten at the first Thanksgiving don't exist, Edward Winslow—a pilgrim and eventual governor of Plymouth Colony—documented in his journal that men were sent on a hunt for fowl in preparation of the first Thanksgiving.
In the US alone, an estimated 46 million turkeys are killed every year for Thanksgiving. Additionally, animal agriculture has devasting impacts on the environment and animal meat is anything but healthy.
Vegan Thanksgiving mains and sides
Luckily, there are a plethora of vegan Thanksgiving recipes. This year, skip the turkey centerpiece and ditch the butter. These 11 vegan recipes are sure to satisfy both vegans and meat-eaters alike.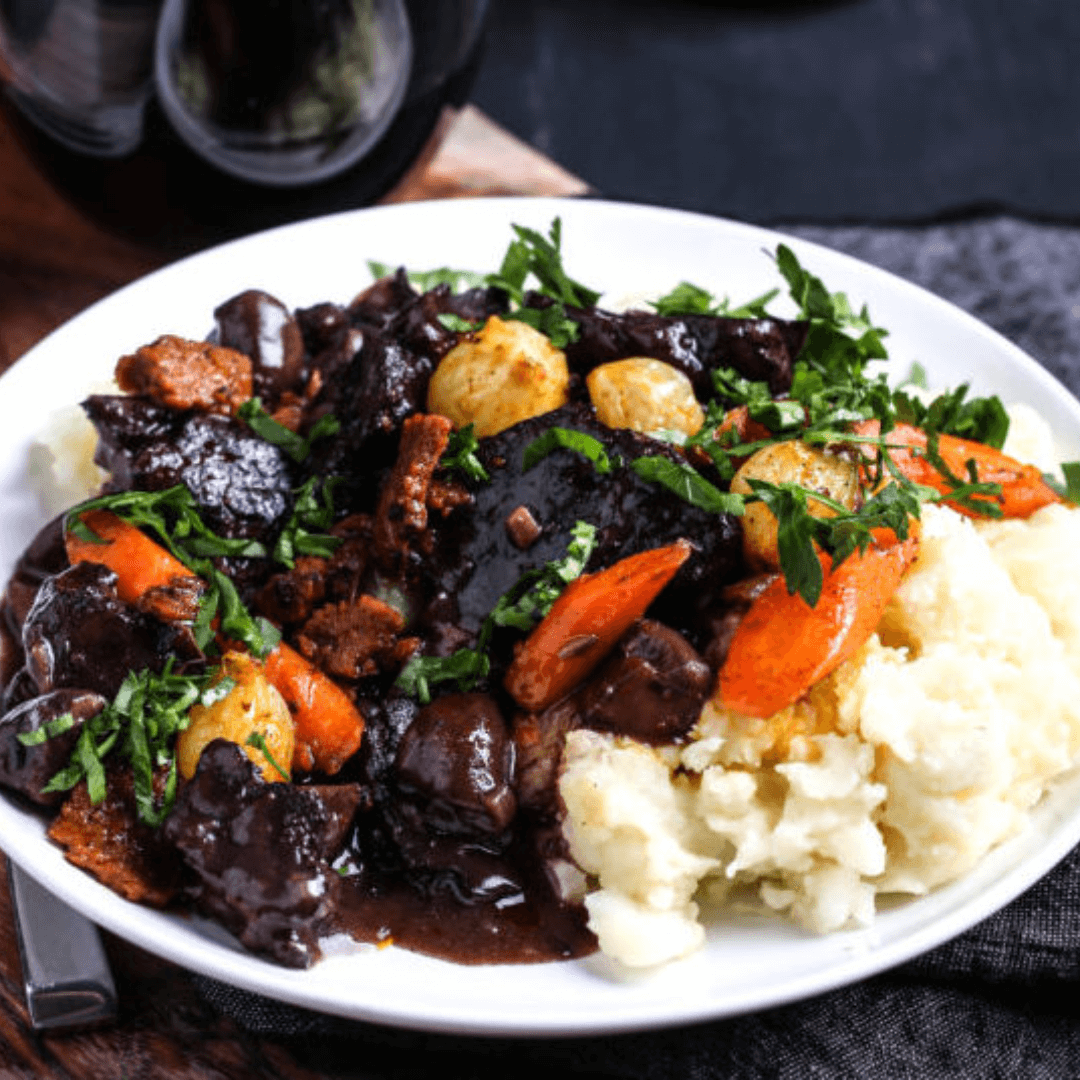 Jeff Wysocarski
1 Seitan Bourguignon
For a meaty main guaranteed to satisfy even the most veg-skeptic eaters this Thanksgiving, look no further than seitan. Olives for Dinner blogger Erin Wysocarski's recipe for seitan bourguignon packs a punch of flavor using umami-rich mushrooms and smoky plant-based bacon. Serve alongside mashed potatoes for a complete holiday dish. We can't wait to loosen our belt a couple notches and dig in.
Get the recipe here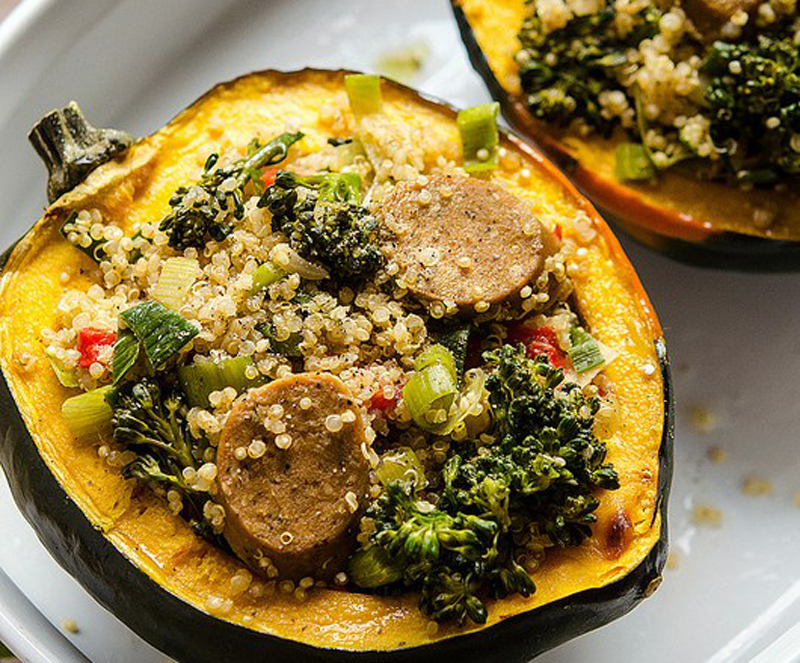 Vegan Yack Attack
2 Quinoa-stuffed Acorn Squash
We know Thanksgiving is on the way when grocery-store displays are dotted with squash of all shapes, colors, and sizes—and what's cuter (and more delicious) than the acorn squash? Food blogger Jackie Sobon of Vegan Yack Attack baked and stuffed this fall favorite with quinoa. Dusted with Italian seasoning and topped with chopped broccolini and red bell peppers, this little squash is sure to be a star centerpiece on everyone's plate.
Get the recipe here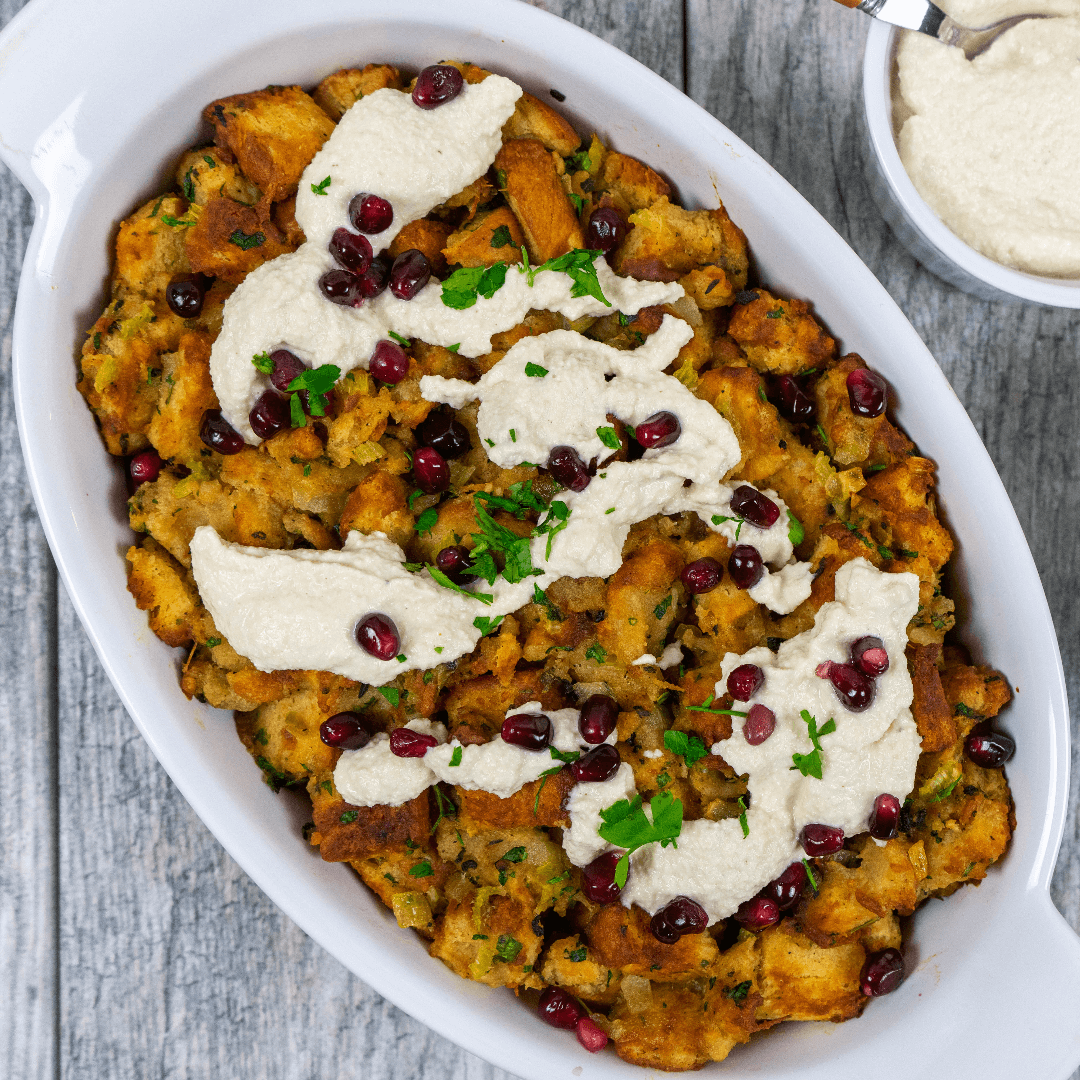 Ryan Shepard
3 Pomegranate Stuffing With Lemon-Cashew Cream Sauce
Whoever says you need turkey for stuffing hasn't tried this pomegranate-studded stuffing complete with lemony cashew crema. One bite of the flavor-bursting juicy pomgegranate seeds, sage, onion, thyme, and creamy dressing, and we're sure you'll agree that there's no need for any turkey (or any animals, for that matter) on any dinner table.
Get the recipe here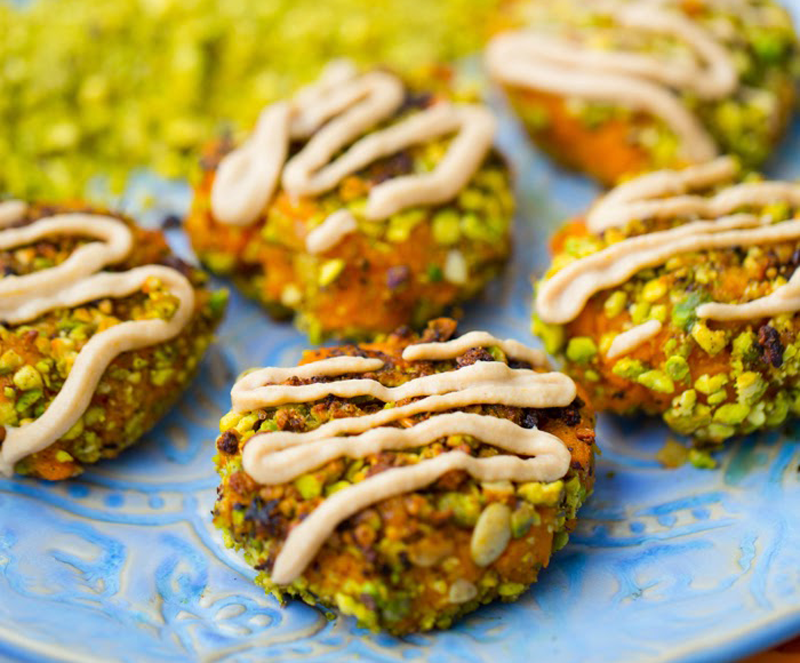 Healthy Happy Life
4 Smashed Sweet Potato Fritters
At any Thanksgiving feast, the sides are just as big of a star as the Tofurky loaf. We think sweet potatoes are just as Thanksgiving-centric as pumpkins. These Smashed Sweet Potato Fritters have a warm, soft sweet potato center that is accentuated with pumpkin seeds and pistachios, adding a nice crunch to every bite.
Get the recipe here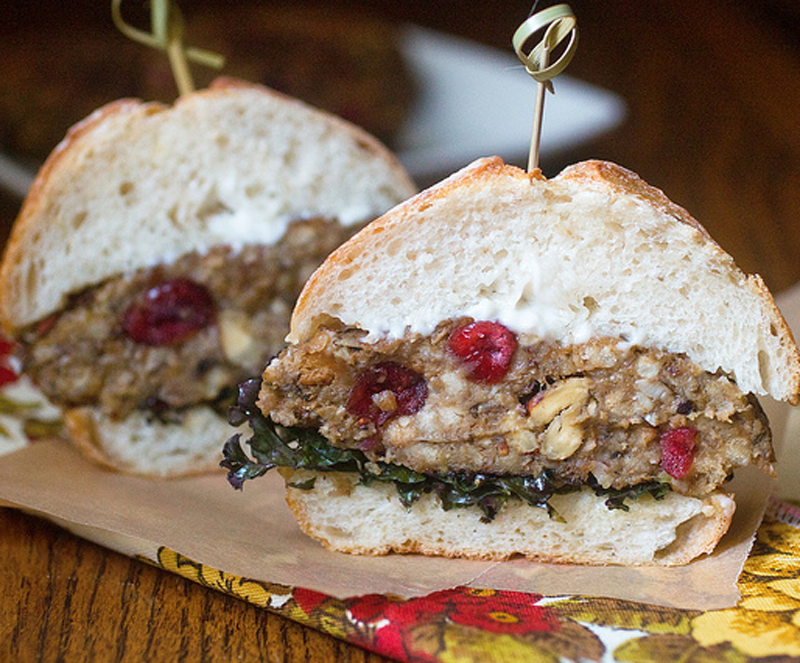 Post Punk Kitchen
5 Stuffed Thanksgiving Burger by Post Punk Kitchen
For the less culinary-inclined holiday host, long-time vegan food expert Isa Chandra Moskowitz of Post Punk Kitchen has whipped up a genius concoction—it's all the tastes we love from Thanksgiving simplified in a sandwich. Cremini mushrooms, lentils, and hazelnuts lend a hearty flavor, while the cranberries add a sweet accent—all deliciously smooshed between two pieces of sourdough bread. A hand-held Thanksgiving dinner without the grueling hours of kitchen clean up? Yes, please.
Get the recipe here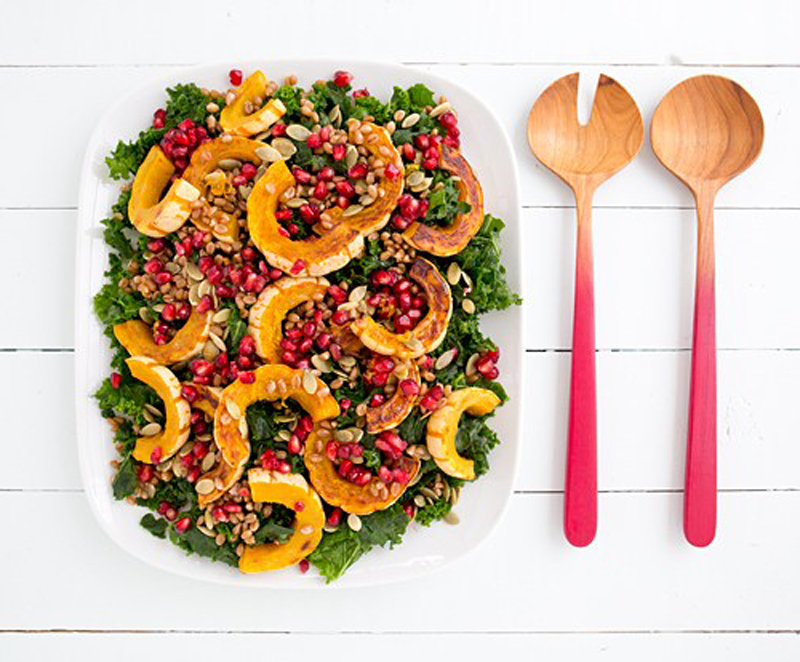 Oh My Veggies
6 Kale-Delicata Squash Salad With Citrus Maple Vinaigrette

We can't get over the gorgeous colors of this holiday salad, which is perfect for your Thanksgiving tabletop. This salad is dressed to impress: kale surrounded by bright orange rings of baked delicata squash and dotted with ruby pomegranate seeds––all gently tossed in an orange citrus-maple vinaigrette.
Get the recipe here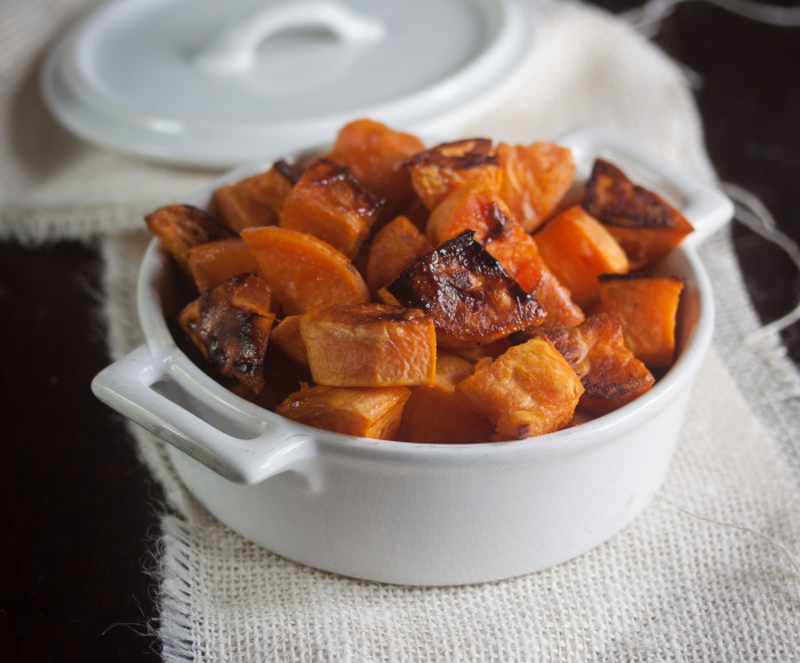 Allyson Kramer
7 Roasted Maple Glazed Sweet Potatoes
Though we never say no to a decadent dish, sometimes we want something sweet and simple, especially after hours of preparation, stirring, sifting, and steaming. Cue gluten-free virtuoso Allyson Kramer's Roasted Maple Glazed Sweet Potatoes. Perfectly baked until ever so slightly charred on the edges, these spuds are coated with a special ingredient—vanilla! Genius.
Get the recipe here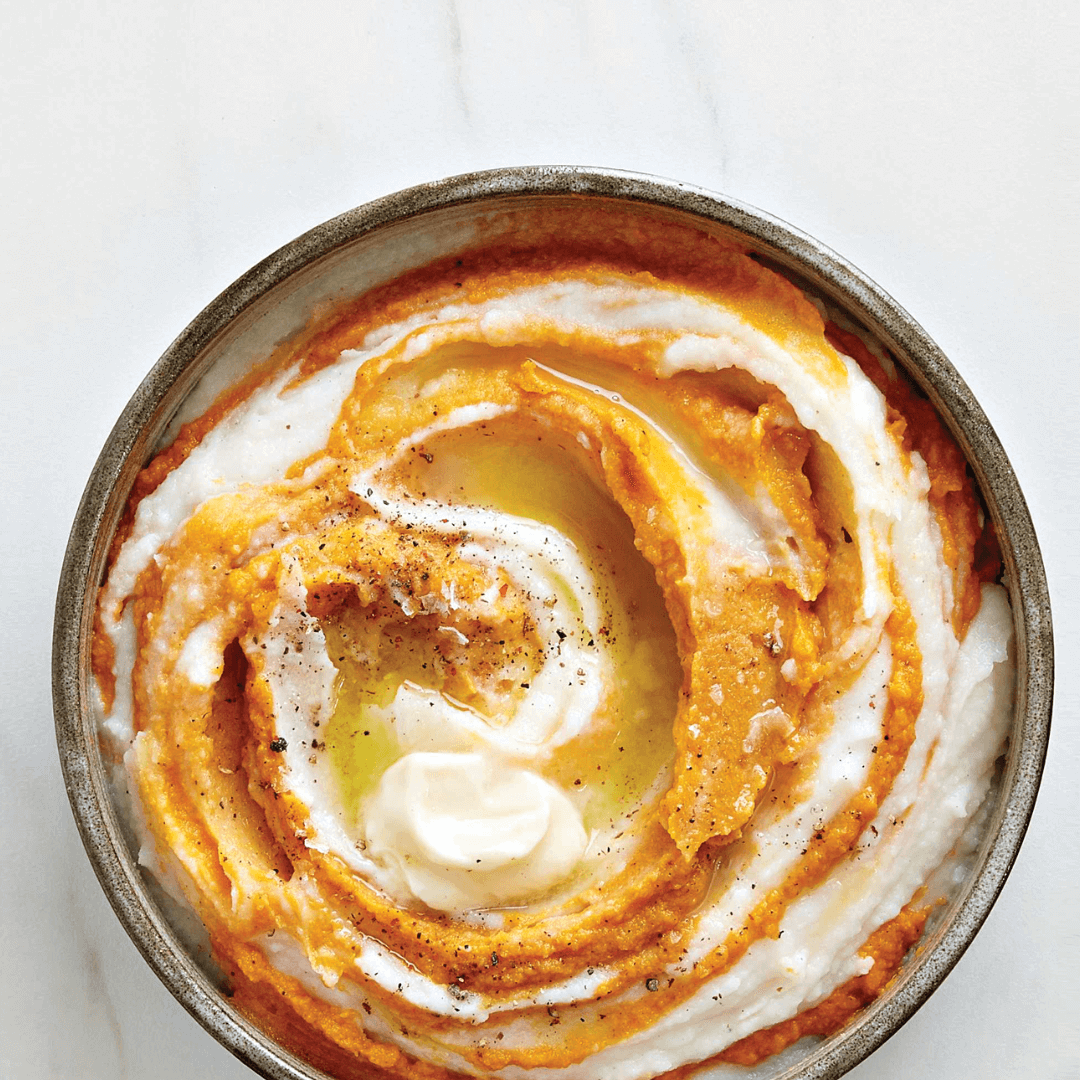 Brian L. Patton
8 Sweet Potato Swirled Mashed Potatoes
Mashed potatoes are a mainstay on any Thanksgiving table. But if curating an entire holiday menu has left you with a serious case of decision fatigue, opt for these Sweet Potato Swirled Mashed Potatoes for the best of both worlds. Classic, fluffy mashed potatoes are reimagined with an added swirl of color and a touch of sweetness from bright sweet potatoes. Mix in ground ginger, allspice, white pepper, and a healthy dose of salt, and you've found your new favorite Thanksgiving side.
Get the recipe here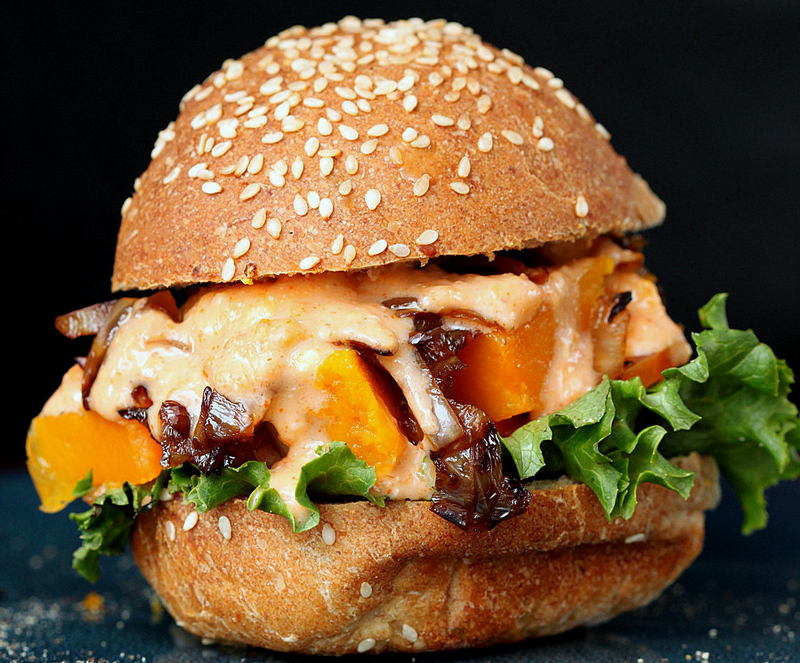 Vegan Richa
9 Roasted Butternut Squash Slider by Vegan Richa
For those who throw caution to the wind and want to buck convention (who needs mashed potatoes and green bean casserole, anyway!), we give you Vegan Richa's Roasted Butternut Squash Slider. This dish has the autumnal essence of Thanksgiving with savory squash and smoky caramelized onions but with a modern slider-twist. Plus, there's a vegan mayonnaise-Sriracha combination to which we just can't say no.
Get the recipe here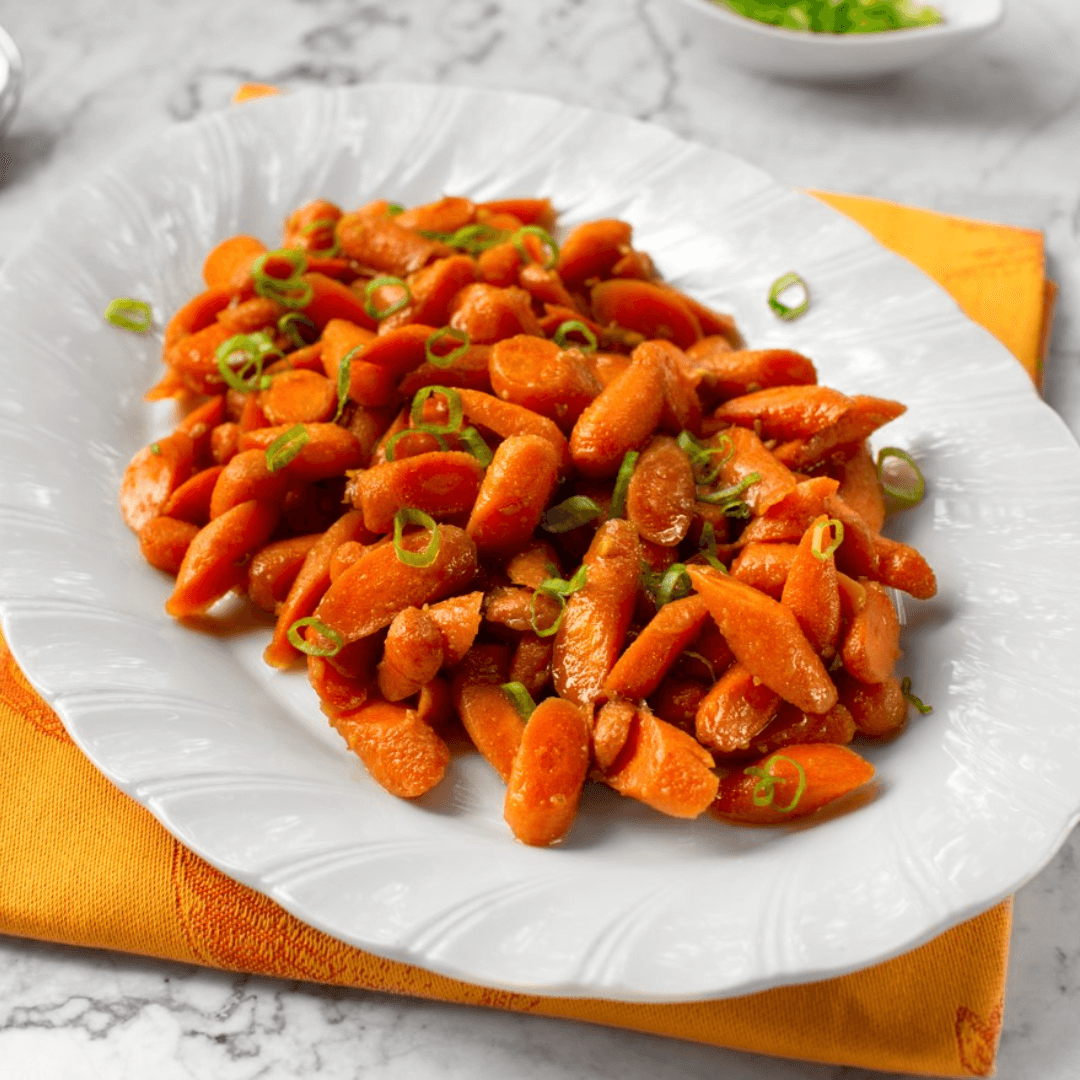 Hannah Kaminsky
10Miso-Ginger Glazed Carrots
Create a new Thanksgiving tradition with these sweet and savory Miso-Ginger Glazed Carrots. Vegan cookbook author extraordinaire Hannah Kaminsky infuses this root vegetable with white miso for a punch of umami while a brown sugar marinade adds a molasses-like warmth. Trust us, you've never had carrots like this before.
Get the recipe here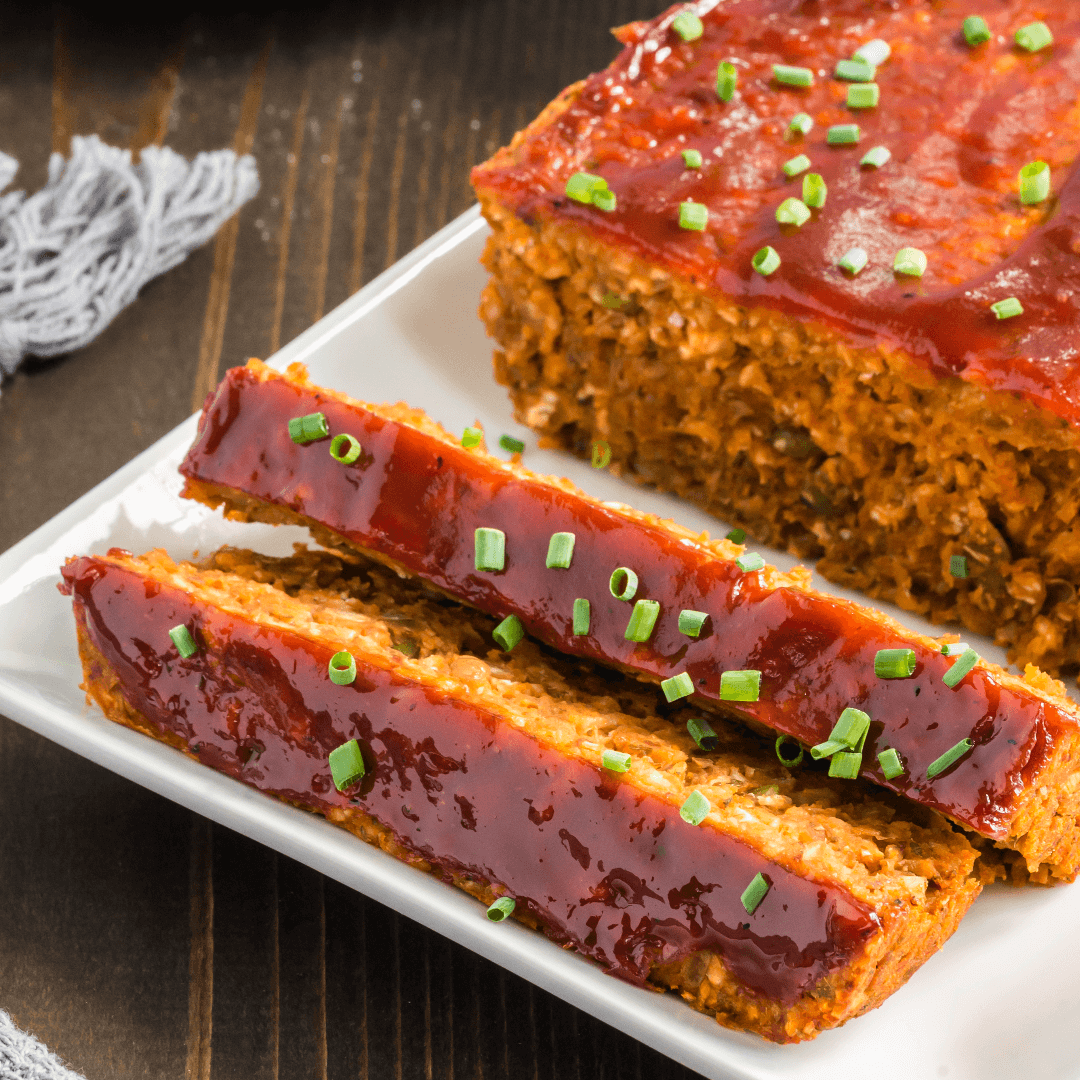 Dreena Burton
11Savory Vegan Lentil and Sweet Potato Meatloaf
Meatloaf may not be the first thing that comes to mind when deciding on your Thanksgiving menu, but this vegan loaf blends lentils with sweet potatoes for a holiday-ready main. Flavored with garlic, tomato paste, onion, tahini, oregano, thyme, tamari, and onion, the ends result is a savory loaf with a touch of sweetness. Load it up with a bevy of holiday sides, and your guests will be more than pleased.
Get the recipe here
For more vegan Thanksgiving recipes and tips, read: