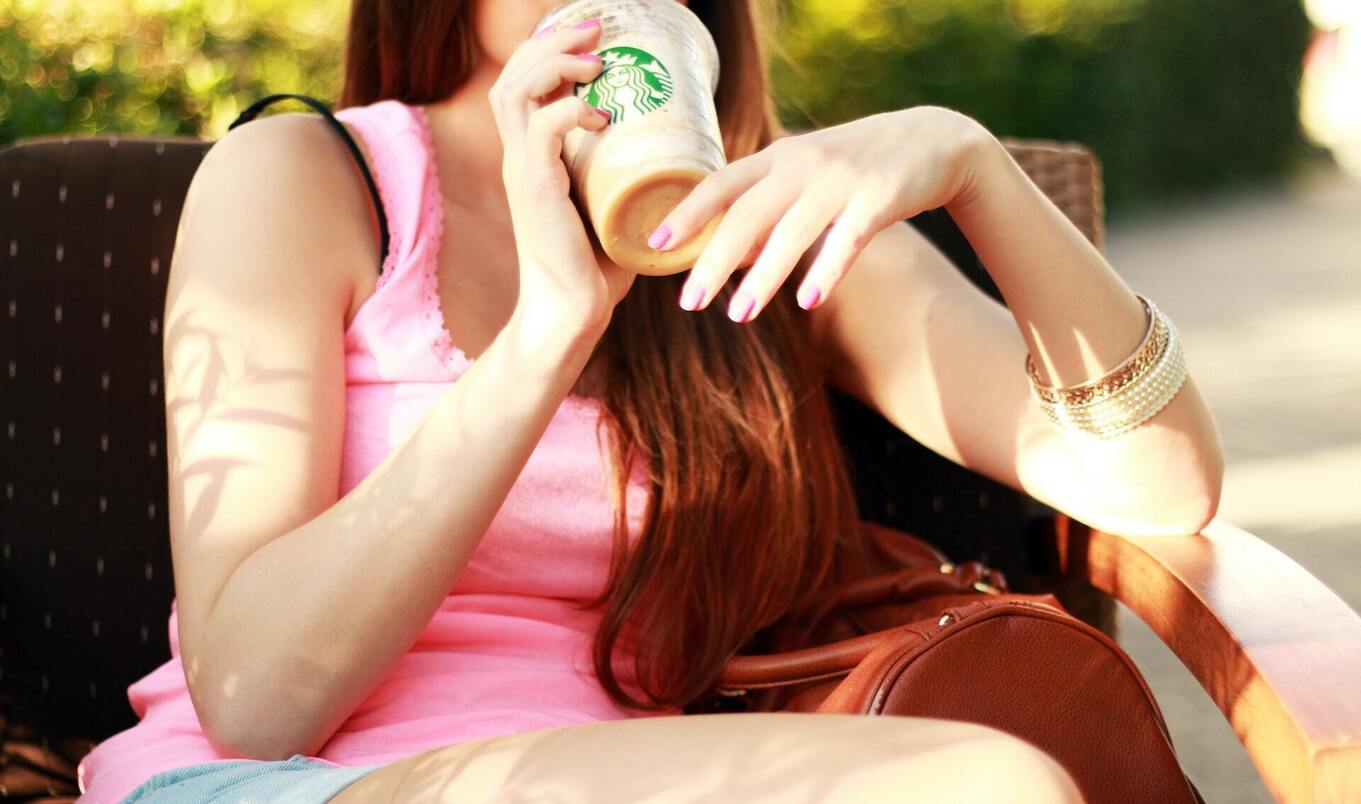 Caramel, Espresso, and Strawberry Starbucks Frappuccinos are tasty, but are you ready for Mocha Cookie Crumble, Cake Batter, and Chocolate Cinnamon Dolce?
July 22, 2023
---
Nothing quite hits the spot like a cool, creamy Frappuccino in flavors like caramel, strawberry, and cinnamon dolce. But what's a vegan to do when most come standard with dairy milk, whipped cream, and random animal-based ingredients? We're giving you the inside scoop on 10 gotta-have vegan Frappuccinos that are good all year round.
How to order a vegan Frappuccino
Making a Frappuccino vegan calls for a little bit of customization.
For dairy Frappuccinos, replace the standard two percent milk with soy, almond, coconut, or oat milk. Unfortunately, here in the US, Starbucks still charges extra for plant-based milk. But, they've certainly been on the receiving end of a lot of pressure to end the days of paying more for a vegan latte.
All UK locations ditched the upcharge on dairy-free milk in January 2022, and the coffee giant's German outposts followed suit earlier this year. We think it's time for the US to follow its lead.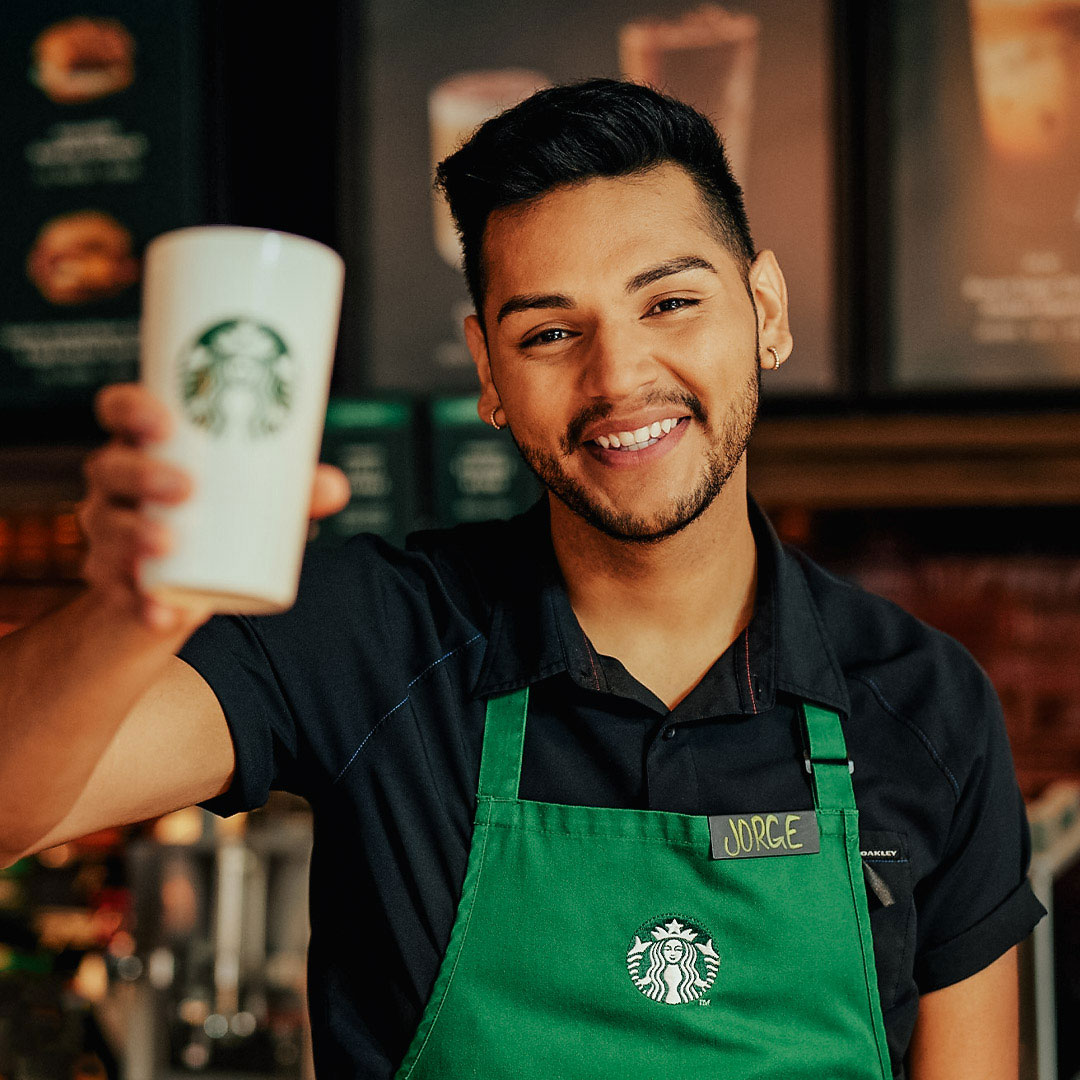 Starbucks
Other than swapping out the milk, avoid caramel sauce (the caramel syrup, however, is vegan) and Frappuccino chips, both of which are made with dairy. Also steer clear of whipped cream.
As for the flavoring, clear syrups are vegan, but the sauce-based versions—such as white mocha, pistachio, caramel, and pumpkin spice—contain dairy. The chocolate mocha is the only exception to this rule—the chocolate sauce/drizzle is completely dairy-free!
By keeping these guidelines in mind, you'll be sipping creamy and indulgent goodness in no time.
Vegan Frappuccinos you can get all year round
You can order these drinks by name, right from the menu, all year round—just remember to ask for those dairy-free swaps and make necessary omissions. If you happen to come across a new seasonal option, remember the rules so you can order a vegan version of just about any Frappuccino.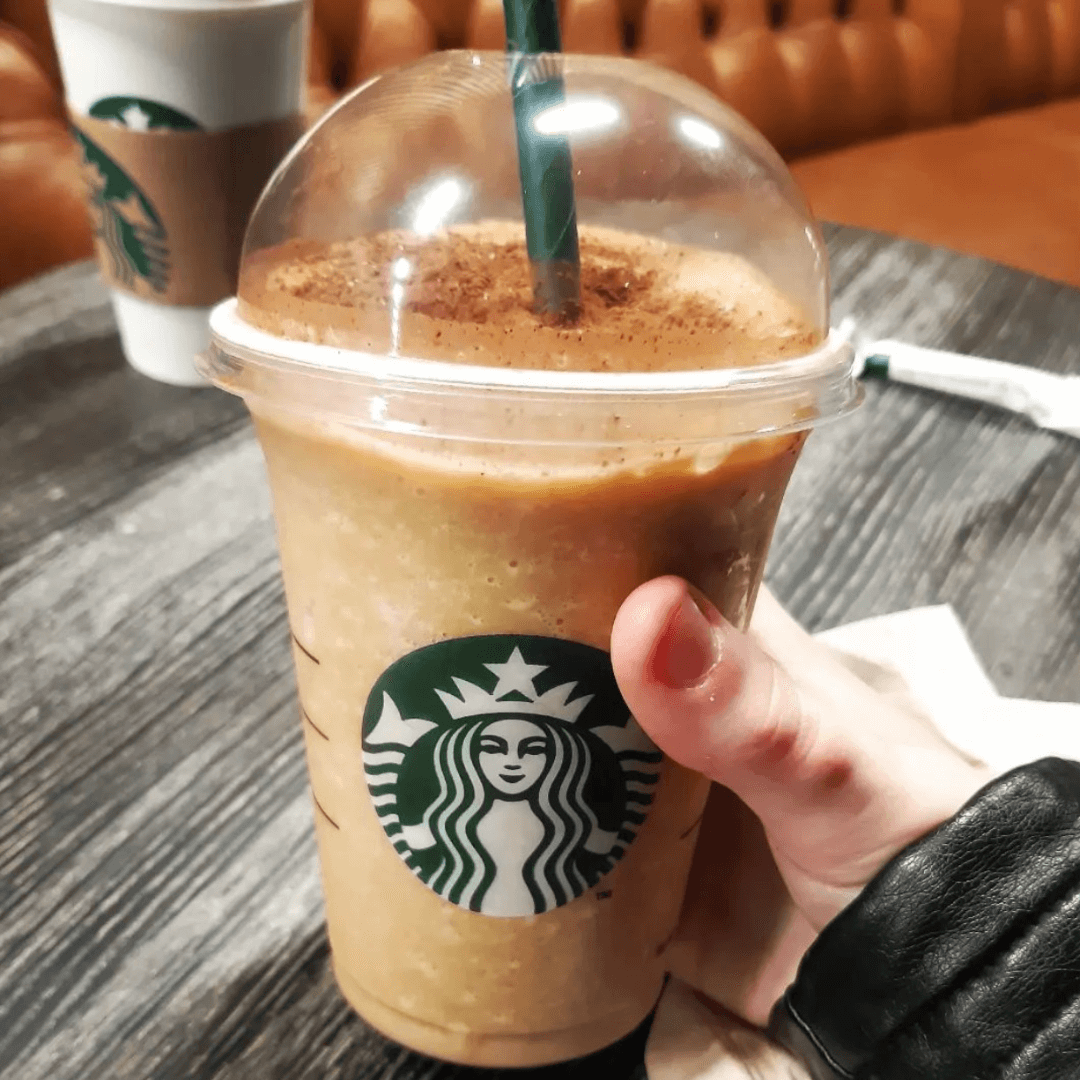 @gf_vegan_life/Instagram
1
Espresso Frappuccino
Are you a coffee lover at heart? If so, this no-frills option will satisfy your cravings while delivering a serious jolt of caffeine. Vegan milk is blended with the standard Frappuccino Roast coffee (a unique blend made for cold beverages that includes micro-ground Espresso Roast), ice, and a freshly pulled shot of espresso. And you don't even have to remember to ask for it without whipped cream because it's already without as is. Easy!
2
Caramel Frappuccino
One of Starbucks' most popular flavors among its entire lineup of blended beverages, the standard Caramel Frappuccino can be made completely vegan by substituting the dairy for plant-based milk and by omitting both the whipped cream and the caramel sauce topping. For a little more decadence, ask for a sprinkle of the Caramel Sugar Topping.
Note: you may notice the Starbucks menu offers a Caramel Frappuccino and a Caramel Ribbon Frappuccino; the latter is not vegan as it includes a dairy-based Dark Caramel Sauce in the mix.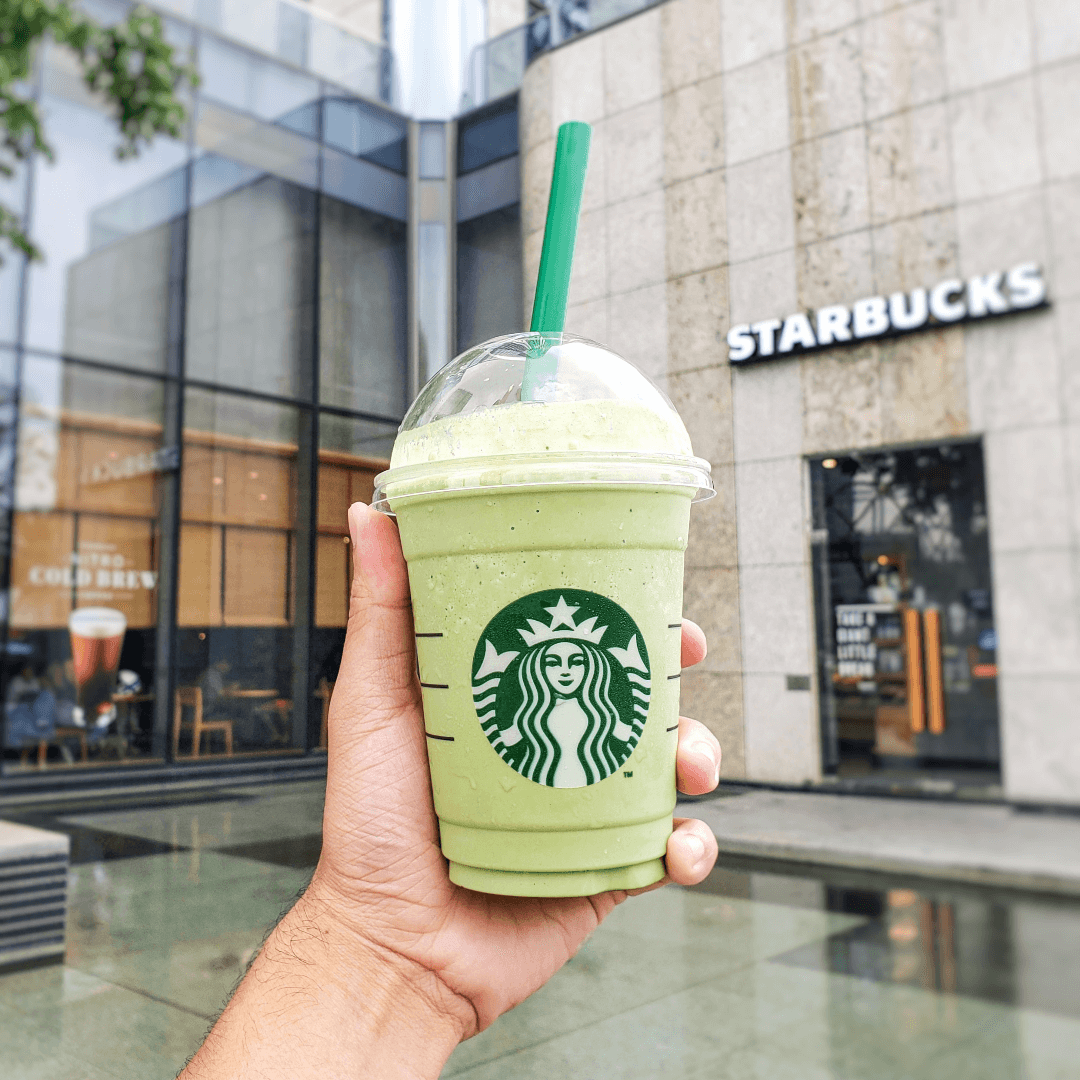 Qui Nguyen/Unsplash
3 Matcha Green Tea Crème Frappuccino
Another classic, the verdant Matcha Green Tea Frappuccino boasts matcha powder swirled with milk of choice, ice, and liquid cane sugar for a delightful, coffee-free, but still caffeinated, beverage. The creamy, emerald green drink is even better if you add a splash of raspberry syrup on top, which complements the earthiness of the matcha.
4
Strawberry Frappuccino
Once upon a time, the strawberry purée that Starbucks used in this Frappuccino contained carmine, a type of food and cosmetic dye made from crushed female scale insects. Those days have ended, and the coffee giant replaced this bug-based ingredient with fruit and vegetable juice to enhance the Strawberry Frappuccino's ruby hue. Now, you can sip a vegan milk version of this fruity option, sans whipped cream and dairy milk, without fear of lurking non-vegan ingredients.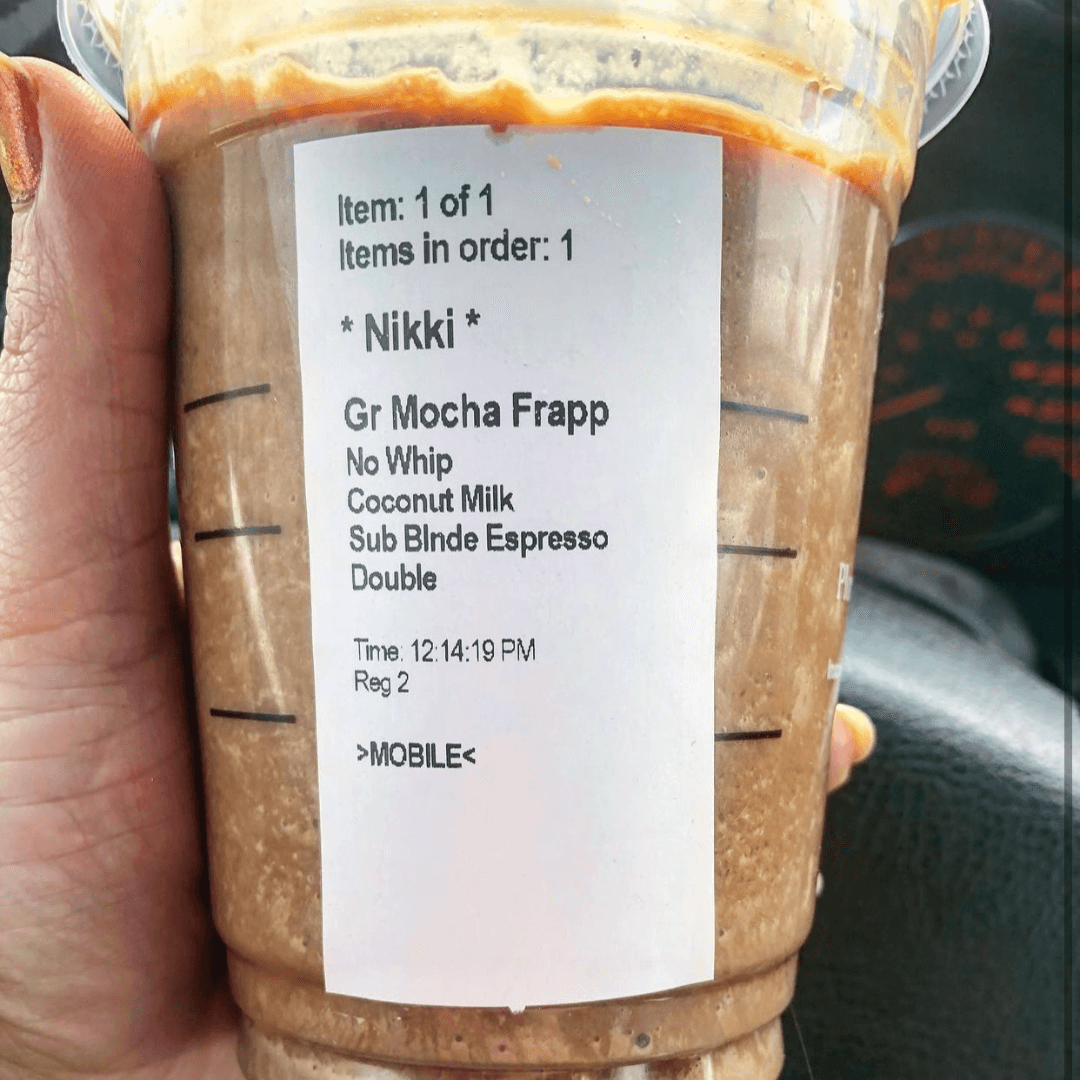 @nikkivegan/Instagram
5
Mocha Frappuccino
This sweet, chocolatey frozen concoction is a pure vegan mocha delight that you'll want to sip on even in the coldest weather. Make it vegan by asking your barista to hold the whipped cream and to replace the dairy milk with your plant-based milk of choice. But, if you want something a little more on the decadent side, check out the next item on the list.
6 Mocha Cookie Crumble Frappuccino
While once a summertime-only treat, popular demand coaxed the company to make this Cookie Monster-approved drink a permanent item on the menu. Veganize it by asking for dairy-free milk and no Frappuccino chips or whipped cream. You're left with a thick, coffee-infused chocolate drink topped with a luscious mocha drizzle and crunchy cookie crumble. Step it up even further and ask for the cookie crumble to be swirled into the drink as a replacement for the chips.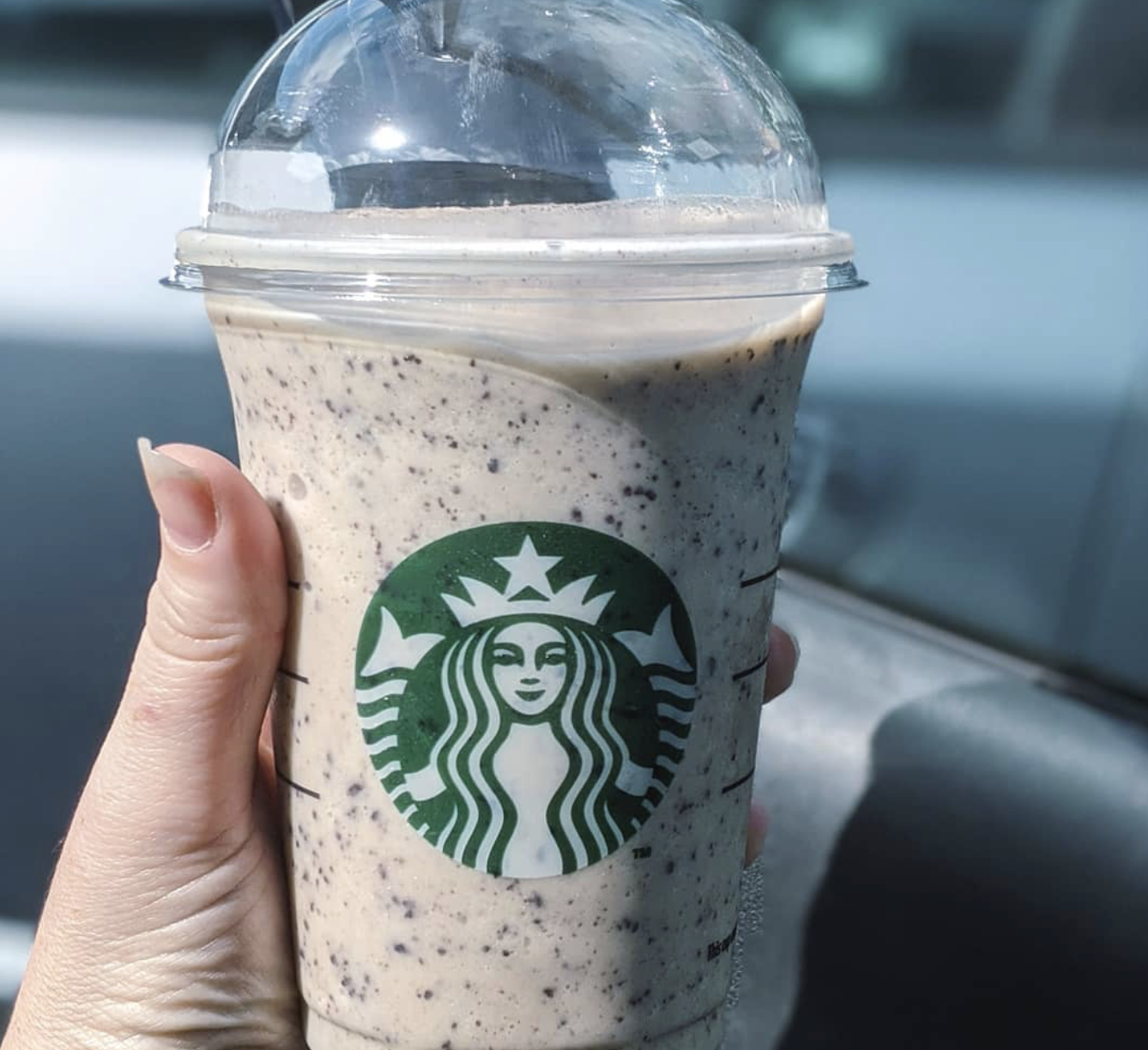 @janethevegan/Instagram
7 Vanilla Bean Crème Frappuccino
Is coffee not your thing? No big deal. This popular vanilla-infused blend is for you. Real flecks of aromatic vanilla bean get whirled in with your choice of plant milk and ice for a milkshake-like treat. Sip on it as is, add a fresh shot of espresso on top affogato-style, or use it as a blank canvas for customization with all of Starbucks' vegan-friendly syrups and add-ins.
Vegan Frappuccinos from Starbucks' 'secret menu'
Starbucks' "secret menu" is what fans of the green siren like to call the unofficial list of popular custom orders. When asking your barista for one of these, come prepared with a list of ingredients because they may not know it by name.
8 Caramel Banana Vanilla Bean
Enjoy this banana pudding-inspired treat by ordering a standard Vanilla Bean Crème Frappuccino and having a whole, fresh banana blended in and substituting one scoop of vanilla bean powder for a pump of caramel syrup. Bonus tip: the whole banana will add volume to your finished drink, so try ordering a grande in a venti cup to make sure nothing goes to waste.
9 Chocolate Cinnamon Dolce
Give bittersweet dark chocolate a spicy-sweet cinnamon snap by ordering a Mocha Frappuccino and adding pumps of cinnamon dolce syrup. Caution: the cinnamon dolce sugar sprinkles contain dairy, so pass on them if a barista asks if you'd like them added. Instead, try a sprinkle of nutmeg or cinnamon powder on top.
10 Cake Batter
For a tasty treat worthy of celebration, try this cake batter-flavored beverage that's surprisingly simple to make. Simply ask for a Vanilla Bean Frappuccino with hazelnut syrup (one pump for tall, and two for grande and venti)—and ask for a pump of raspberry syrup on top just for a little extra kick of sweet, fruity flavor.
For more on vegan Starbucks options, read: