Cheese is the number one food the vast majority of non-vegans say they can't live without. While plant-based versions of popular cheeses have been around for quite a while, these up-and-comers represent a new wave of vegan dairy. They're bold and adventurous, yet familiar in the sense that they expertly replicate the taste, smell, look, and texture of our favorite dairy cheeses. Pour yourself a glass of red and get your credit card ready; here are 10 vegan cheese brands to put on your party list.
Where to buy vegan cheese
The global vegan cheese market is bigger than ever. In fact, according to some estimates, in 2021, it was worth more than $2.4 billion. This means that you can walk into most grocery stores in the US and find vegan cheese options from brands like Daiya, Violife, and Field Roast (find more about the vegan cheese market here). But if you want something a little different, and you're into artisanal foods, then the brands below are also well worth seeking out. They're not widely available yet, but trust us: they're still very much worth your time and tastebuds.
10 vegan cheese brands you need to know about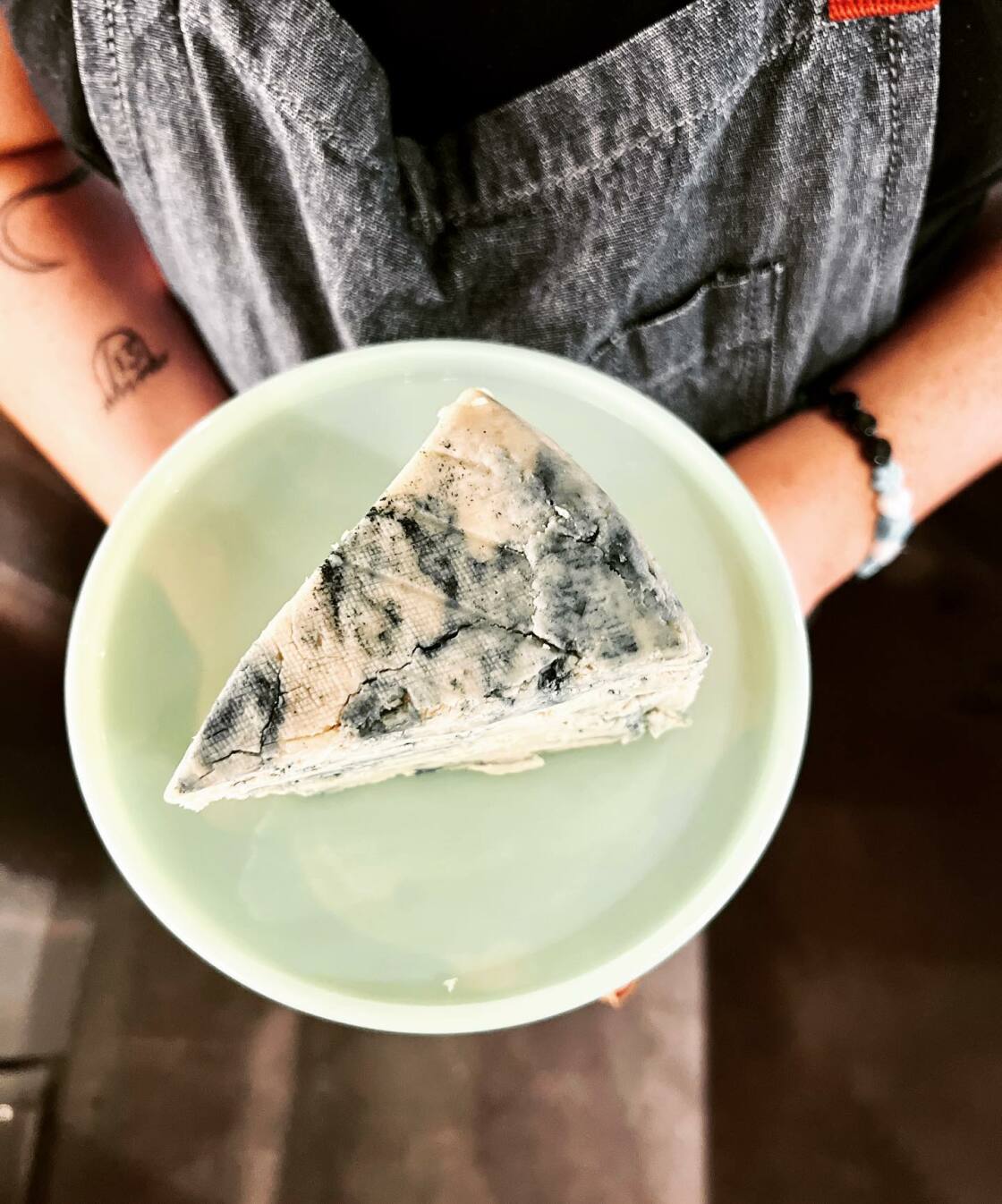 Riverdel
1 Riverdel Vegan Cheese
New York, NY
Yes, vegan cheese options abound, but more often than not they're surrounded by an even larger selection of animal cheeses. At Riverdel, vegan is the only option. Step into this intimate boutique cheese shop and enter a wonderland of plant-based cheese, glorious cheese. Order a few wheels to keep at home or opt for a virtual tasting or cooking course. Not in NYC? With nationwide shipping, the vegan cheese of your dreams is only one click away.
find it here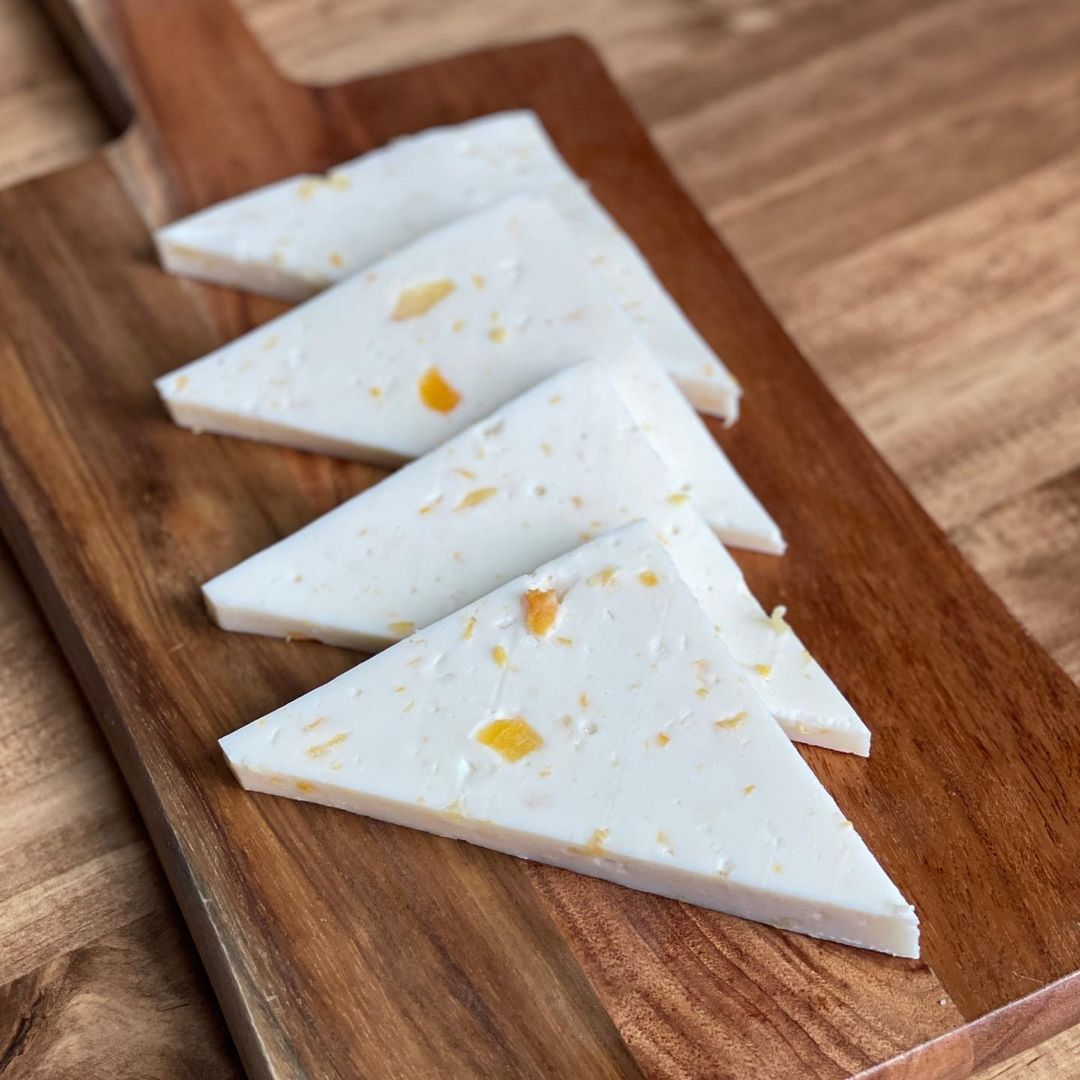 Herbivorous Butcher/Instagram
2The Herbivorous Butcher
Minneapolis, MN

This brother-and-sister-run company is well known for its vegan meats, but its cheese game is just as strong. In addition to the plant-based steaks, ribs, and deli slices they create, this duo also makes a medley of "cheese-free cheeses" from gouda to brie to havarti. Visit the Minneapolis-based deli for a monstrous meat-and-cheese sandwich (so good they've been featured on the hit Food Network show Diners, Drive-Ins, and Dives); order a few blocks online (they ship nationwide), or visit the partner's page to find these products in your neck of the woods (the company distributes to vegan and health food stores from California to New York).
find it here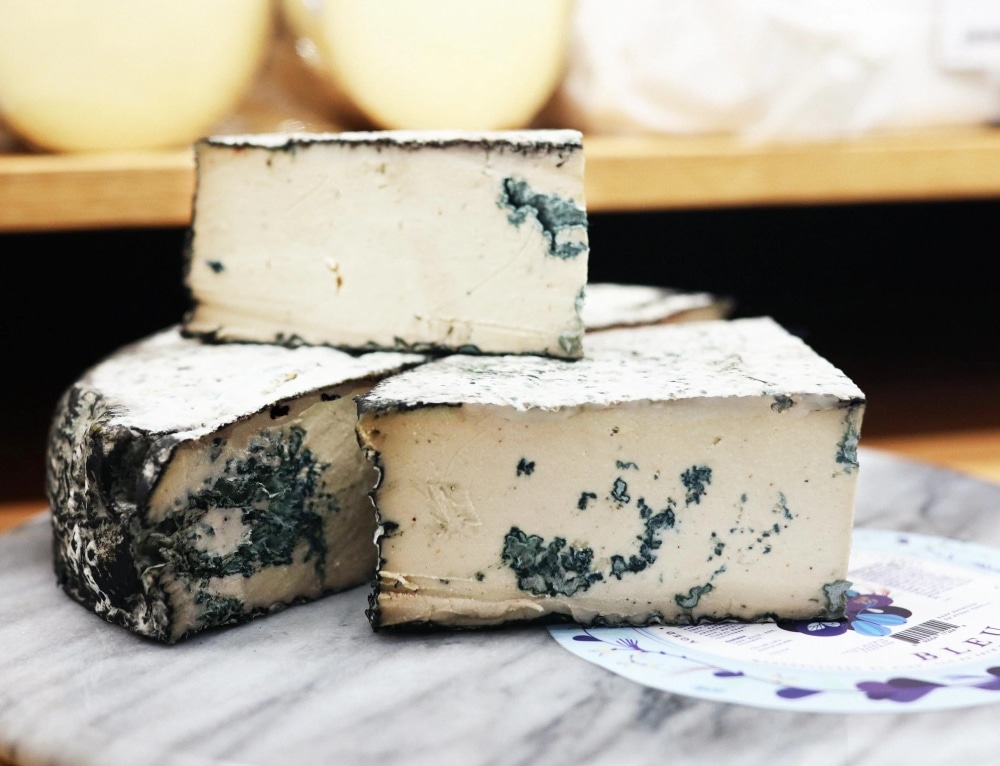 Rind
3 Rind
New York, NY
For the funk-seekers, cheese connoisseurs, and vegan cheese skeptics, there is Rind. The company worked for years to develop its top-of-the-line product which it claims is "the cheese of the future." Ironically, the ingredients undergo a primordial process involving a proprietary blend of microbes that break down the fats and proteins to create a vegan cheese unlike any other. This is serious cheese business.
find it here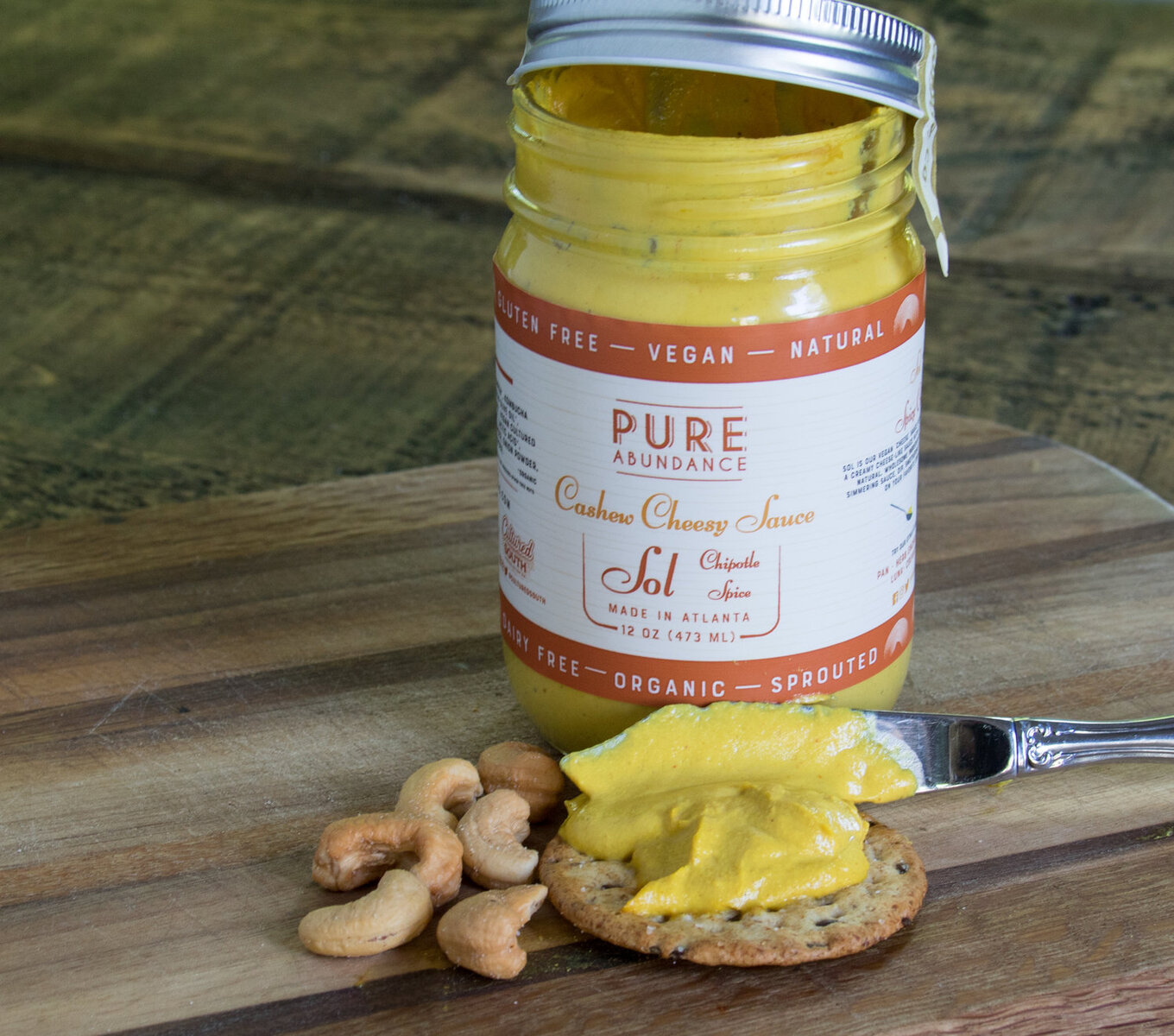 Pure Abundance
4 Pure Abundance
Atlanta, GA

Cheese made with kombucha? Just trust the system—it works. These gourmet cashew-based, probiotic cheeses come in three distinct flavors including Luna (the most mild), Pan (a smokey, sharp, ash-coated variety), and Sol (a versatile cheese sauce that can be used on anything from pasta to nachos). Atlanta locals can find this cheesemonger's products at Whole Foods, Cultured South, and select restaurants, but they are also available for nationwide shipping online.
find it here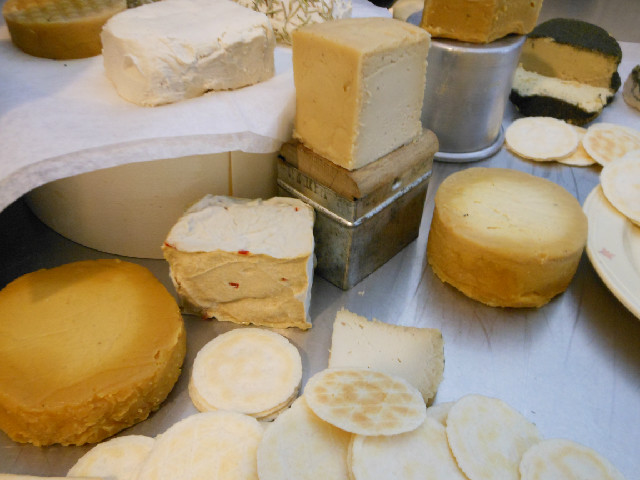 Vromage
5 Vromage
Los Angeles, CA
This vegan cheese is fit for royalty. No, really. The shop was featured in the royal wedding album of Meghan Markle and Prince Harry. Founder Youseff Fahouri and his shop received a full-page spread in this gilded memoir because of Markle's fondness for his plant-based products. His camembert, feta varieties, and melty mozzarella have attracted other celebrity clientele including Alicia Silverstone, Jeff Bridges, Al Pacino, and Ellen Degeneres. Stop by the unassuming strip mall shop for a cheese platter or simple yet perfect sandwich—prepared by Fahouri himself—or order online.
find it here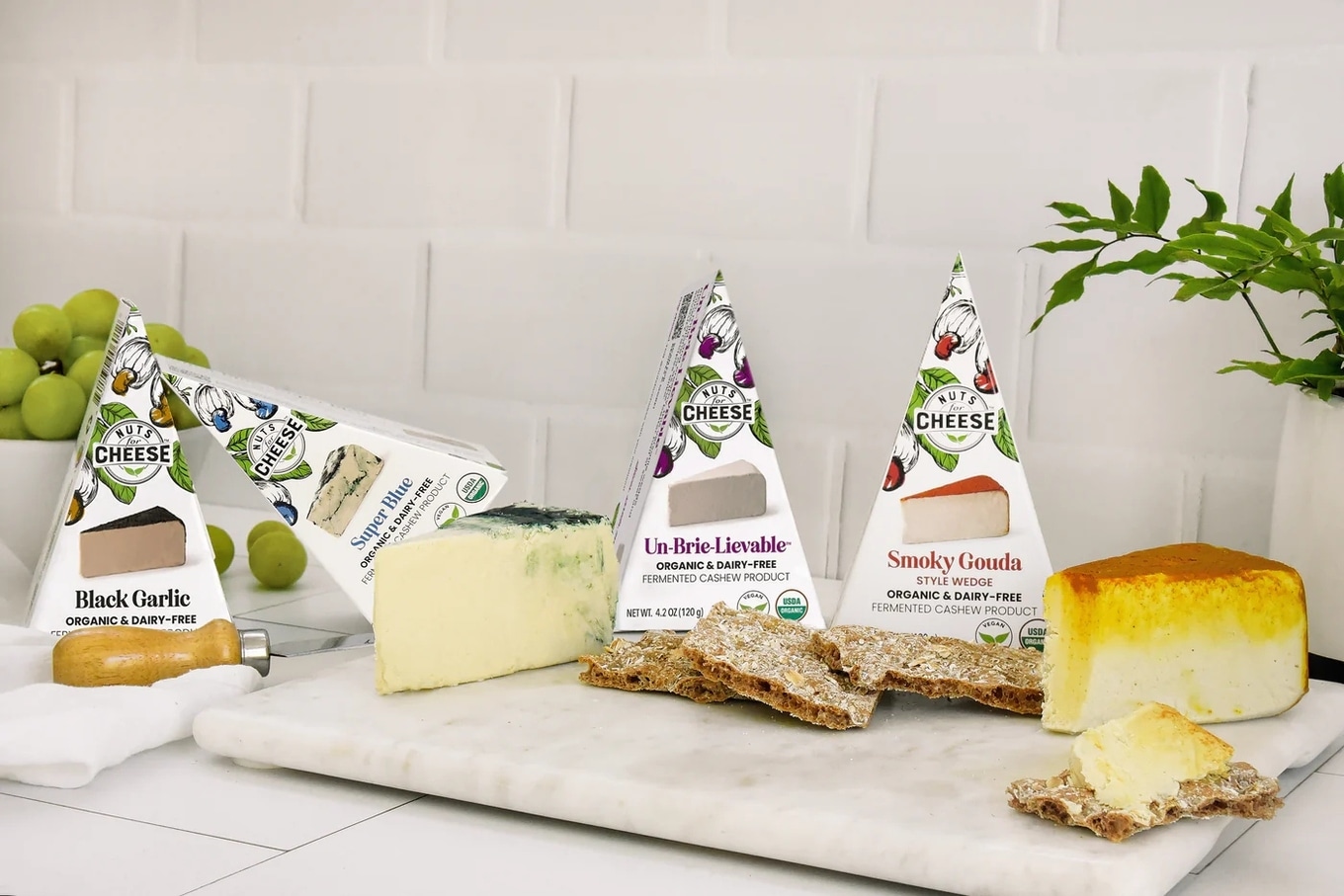 Nuts for Cheese
6 Nuts for Cheese
Multiple locations
This artisanal vegan cheese company is the Canadian equivalent of USA's Miyoko's—it's beloved by all and deserves to be prominently featured on your next cheese board. Sold in wedges instead of wheels, look for the Super "Blue" blue cheese marbled with spirulina, the sophisticated Black Garlic coated in a rind of activated charcoal, or the Smoky Artichoke and Herb flavored with lemon pesto and vibrant herbs. Find your new favorite cheese via the company's store finder or its online directory.
find it here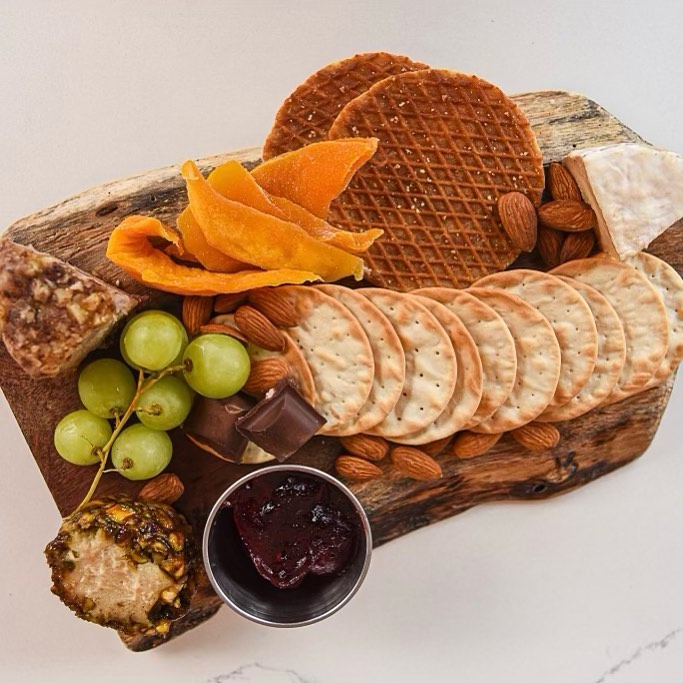 Rebel Cheese/Instagram
7 Rebel Cheese
Austin, TX
This vegan deli, cheese, and wine shop opened in late 2019, and its gourmet cheese and assortment of vegan provisions are well worth the trip to Austin. But if you don't want to go that far, you don't have to! The restaurant also offers online orders. The small company makes its own vegan cheeses, and you can sign up to receive a monthly order through its Cheese Club subscription. Let the vegan wine flow and bring on the cheeseboard.
find it here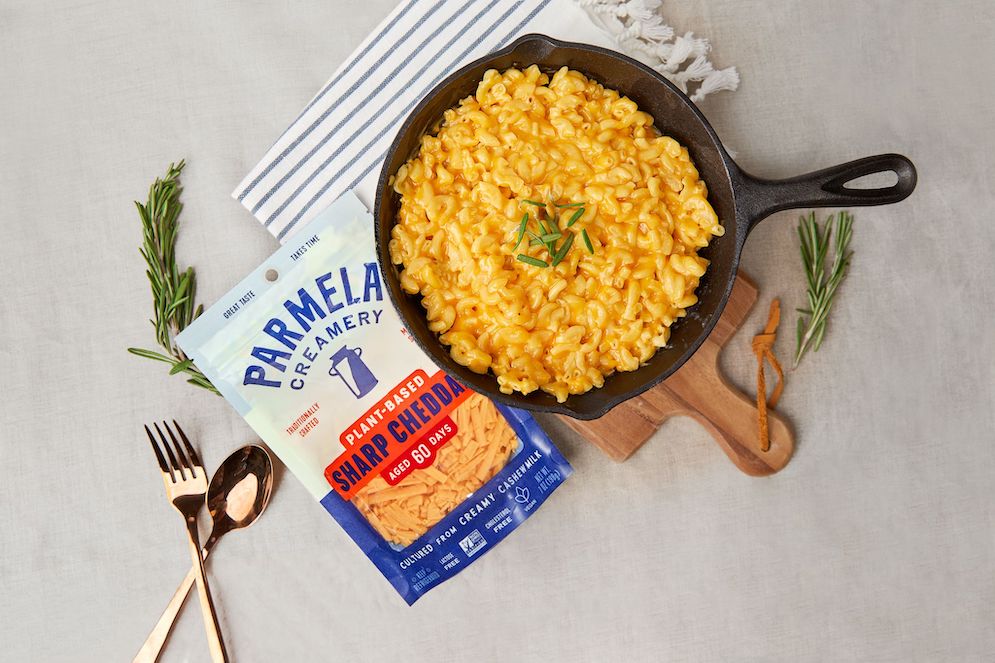 Parmela Creamery/Instagram
8 Parmela Creamery
Multiple locations
Cultured, aged cashews never tasted so good. The most widely distributed of the bunch, Parmela products are all aged a minimum of 15 days to replicate the subtle funk and umami flavors of dairy cheese. Stock your pantry with Parmela by visiting Whole Foods, Publix, Gelsons, or one of its other natural food store partners.
find it here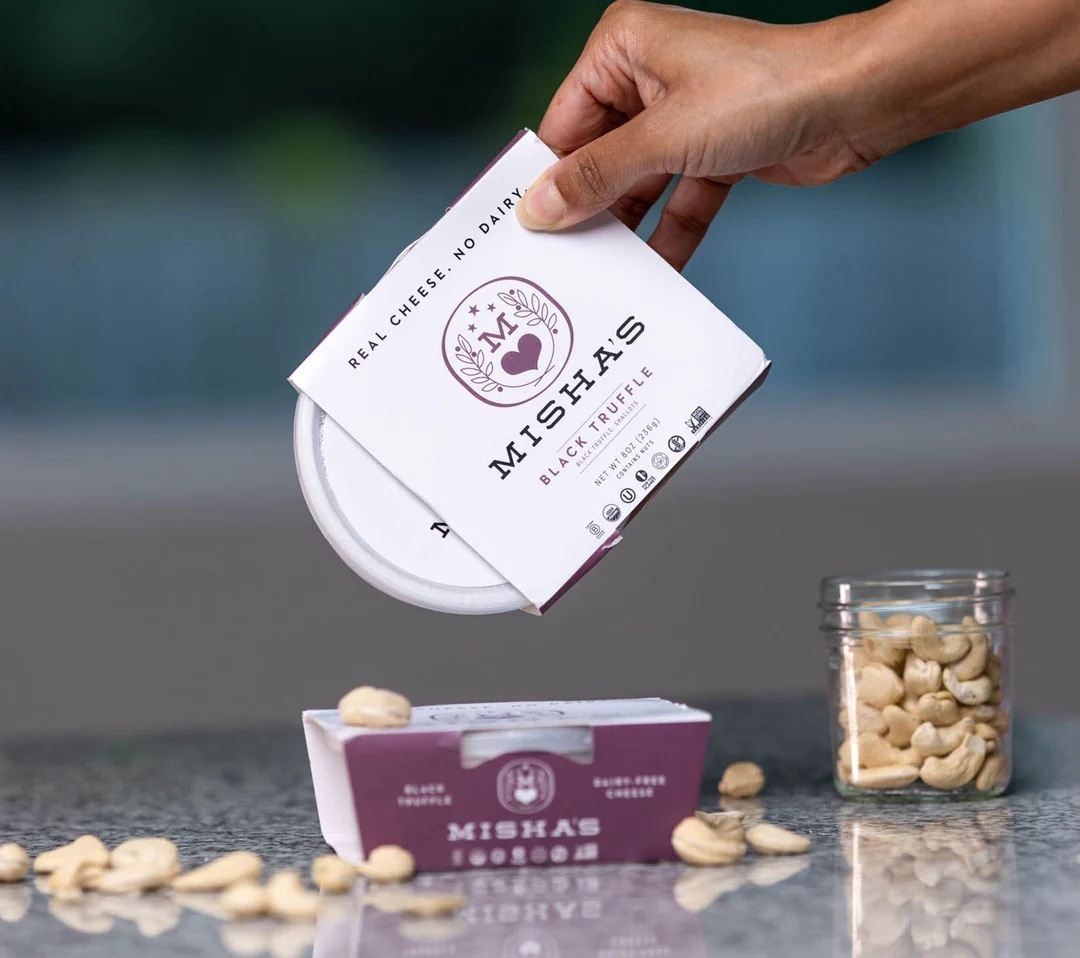 Misha's
9 Misha's
Multiple locations
These tub fulls of creamy, spreadable almond- and cashew-based cheeses are almost too good to be true. Chef-crafted flavors include Seven Point Five, flavored with strawberries, habanero, and jalapeños for a fiery kick and Black Truffle, made with shallots and truffle oil. The brand recently launched at Walmart locations in California, Utah, Nevada, Washington, Arizona, and Texas. Plus, residents of the Rocky Mountains and the Pacific Southwest and Pacific Northwest regions can also find Misha's at specialty retailers. Pro tip: after one taste, you'll want to stock up.
find it here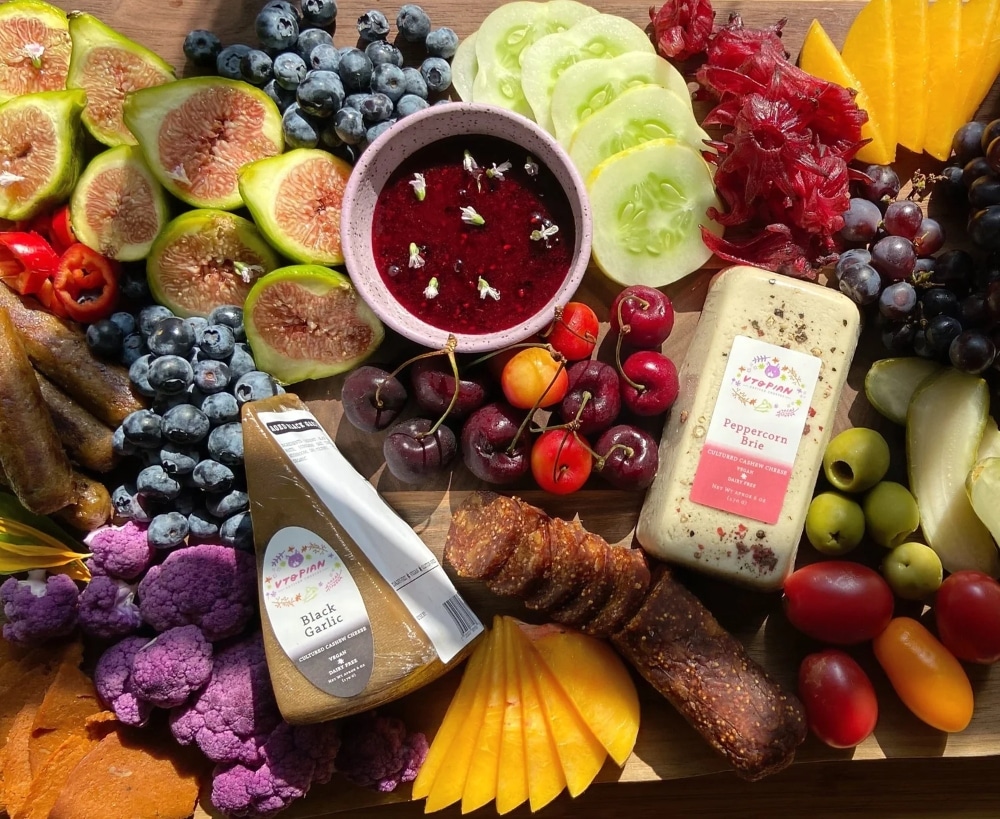 Vtopian
10 Vtopian
Multiple locations
Based in Portland, this cheese brand is a true vegan utopia, hence the name. Everything is made with organic, fair trade cashews and locally sourced ingredients, and tastes just like the real thing, if not better. Choose from options like garlicky Aged White Cheddar, creamy Peppercorn Brie, and herby Chive & Dill.
find it here
For more on vegan cheese, read: