Chickpeas might be best known as the star ingredient in hummus but the humble legume can do so much more. Over in Israel, ChickP has been unlocking the potential of chickpeas since 2016 when Ram Reifen, MD, founded the food-technology company with the goal of creating a protein that can help feed the world while benefiting consumers and food manufacturers.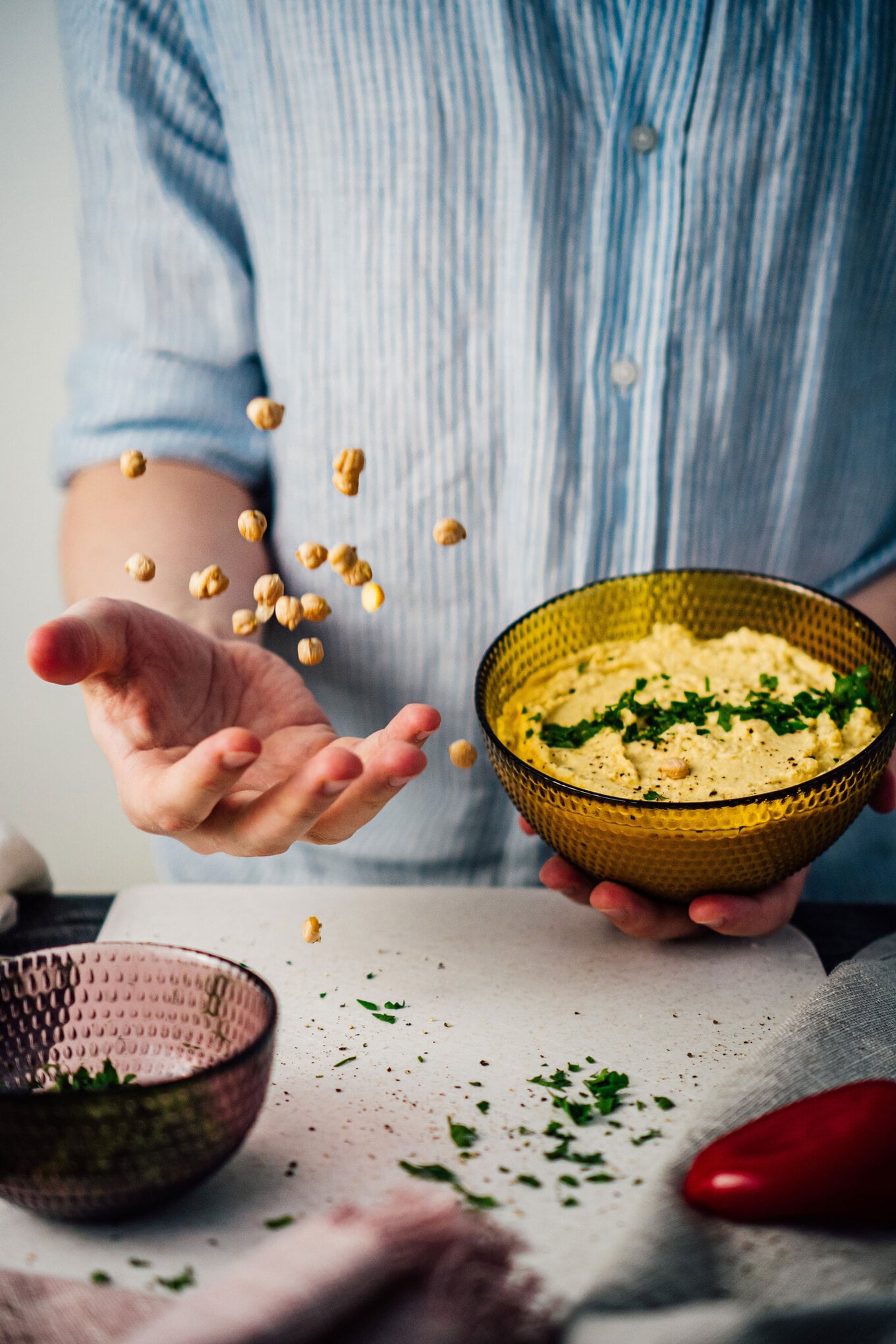 Unsplash
This week, ChickP is showing the world what the legume can really do by unveiling prototypes of vegan cheddar and cream cheese made with its unique chickpea protein isolate. The legume base makes for a dairy-like vegan cheese in terms of appearance and flavor while also delivering nutrition.
"Flexitarians dominate the consumer market for dairy alternatives," ChickP CEO Liat Lachish Levy said in a statement. "They are eager to eat vegan alternatives as long as those alternatives can level up to real dairy's sensory and nutritional attributes."
"These are precisely the gaps the industry is striving to close," Levy said. "While some cheese analog producers succeed on the sensory points, this often comes at the expense of the desired nutritional balance—and vice versa."
Chickpeas can cheese
ChickP created the chickpea-based vegan cheeses to inspire food producers to fast-track alternatives to dairy cheese in light of the Smart Protein Project survey. Conducted across 10 countries, the research found that while cheese is a leading animal product consumed one to six times per week, respondents have a strong desire to switch to a plant-based version.
What is holding them back? Taste, texture, and the value of products currently on the market—factors that ChickP hopes to resolve with its vegan cheese.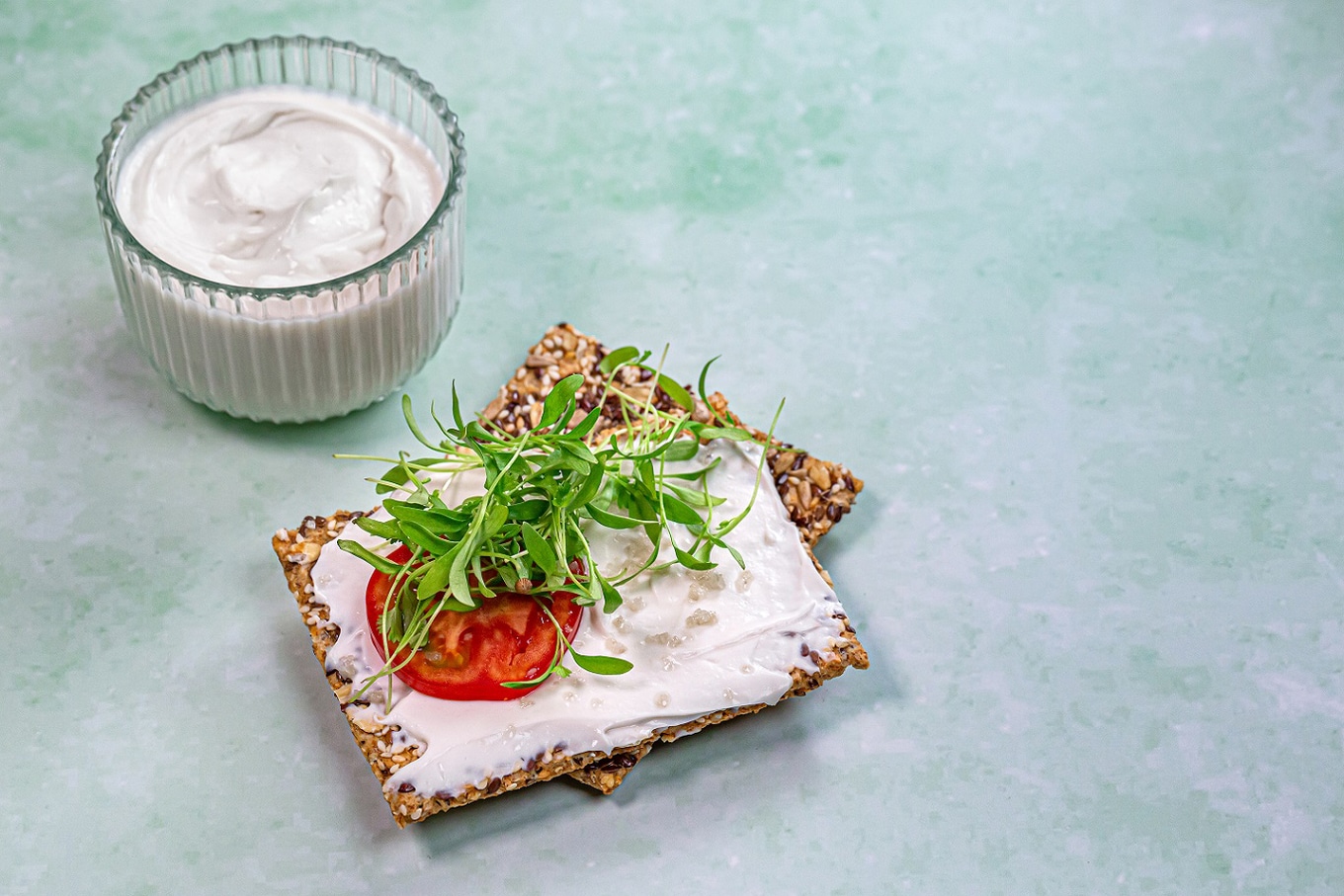 Nimrod Genisher
So how do you turn chickpeas into cheese? The company starts with its chickpea isolate, which contains 90 percent protein and is neutral in flavor, which it blends with water, coconut oil, and starch. This undergoes fermentation—a process used by the dairy industry but without animal products—in which lactic bacteria transforms it into a probiotic-rich base that ChickP turns into tangy cream cheese and meltable cheddar.
The resulting cheeses are made without stabilizers or gums and deliver a similar eating experience to dairy without exploiting cows.
"We insisted on applying only traditional processes for our winning cheese analogs," Maor Dahan, application manager for ChickP, said in a statement.
"We explored a range of cultures to find the strains that work best with our formula," Dahan said. "On top of that, the synergy between the chickpea isolates and starch helped create a rich, smooth, creamy textured spread on par with real dairy cream cheese and [with] hearty complete protein fulfillment."
In addition to cream cheese and cheddar, ChickP is developing plant-based prototypes for other popular cheeses such as Emmental, Parmesan, and mozzarella. It is also working with companies in the cheese industry—both dairy-free and traditional—to help them bring chickpea-based cheese to market by providing raw materials, recipes, and technical expertise.
Remaking dairy and eggs with chickpeas
Prior to unveiling its cheeses, ChickP showed off the power of its chickpea isolate in several other applications. ChickP previously demonstrated the functionality of its chickpea protein as an egg replacer in mayonnaise and last summer, showed off its frothing abilities in a cappuccino-ready barista milk.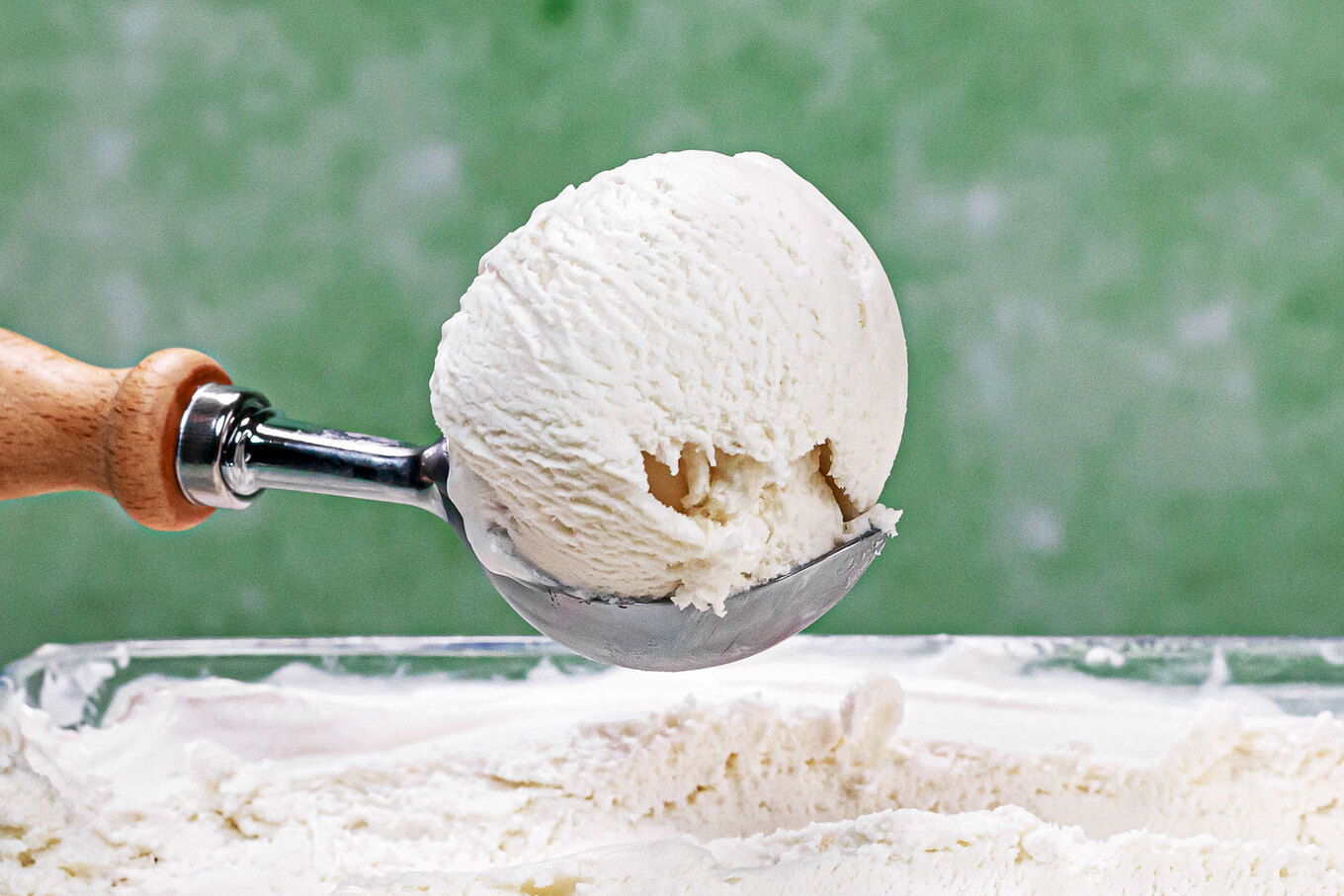 Nimrod Genisher
In December, ChickP unveiled a prototype for dairy-free ice cream it developed together with international ice cream chain VANIGLIA, Ltd. The premium vegan ice cream is made extra creamy with the help of its chickpea protein isolate—and the result greatly impressed VANIGLIA's CEO Assaf Blank.
"As an expert in ice-cream creation, ChickP plant-based ice cream succeeded in surprising even me," Blank said in a statement at the time. "It has a truly creamy and rich texture similar to dairy ice cream."
ChickP is not the only company that has discovered the power of chickpeas as replacements for animal products. Canadian company Daiya Foods uses chickpeas (along with oats) in its vegan cheese formulations. Currently, the vegan cheese giant is working to transform its products with fermentation to further close the flavor, texture, and functionality gap with dairy cheese.
Chickpea brine is also a useful replacement for egg whites. Called "aquafaba," the liquid contains proteins that help it froth similarly to egg whites and can be used in a variety of applications, including mayonnaise, whipped cream, marshmallows, and meringue. The chickpea-powered concoction is also a popular topper for alcoholic drinks that call for egg foam.
For the latest vegan news, read: