With the climate crisis and industrial fishing, our oceans are not in great shape. But solutions to keeping fish in the sea are coming in hot in various parts of Asia, where two-thirds of the world's seafood is consumed.
In recent years, Thai Union Group—one of the largest seafood companies in the world—has been heavily invested in diversifying its portfolios globally with plant-based seafood alternatives.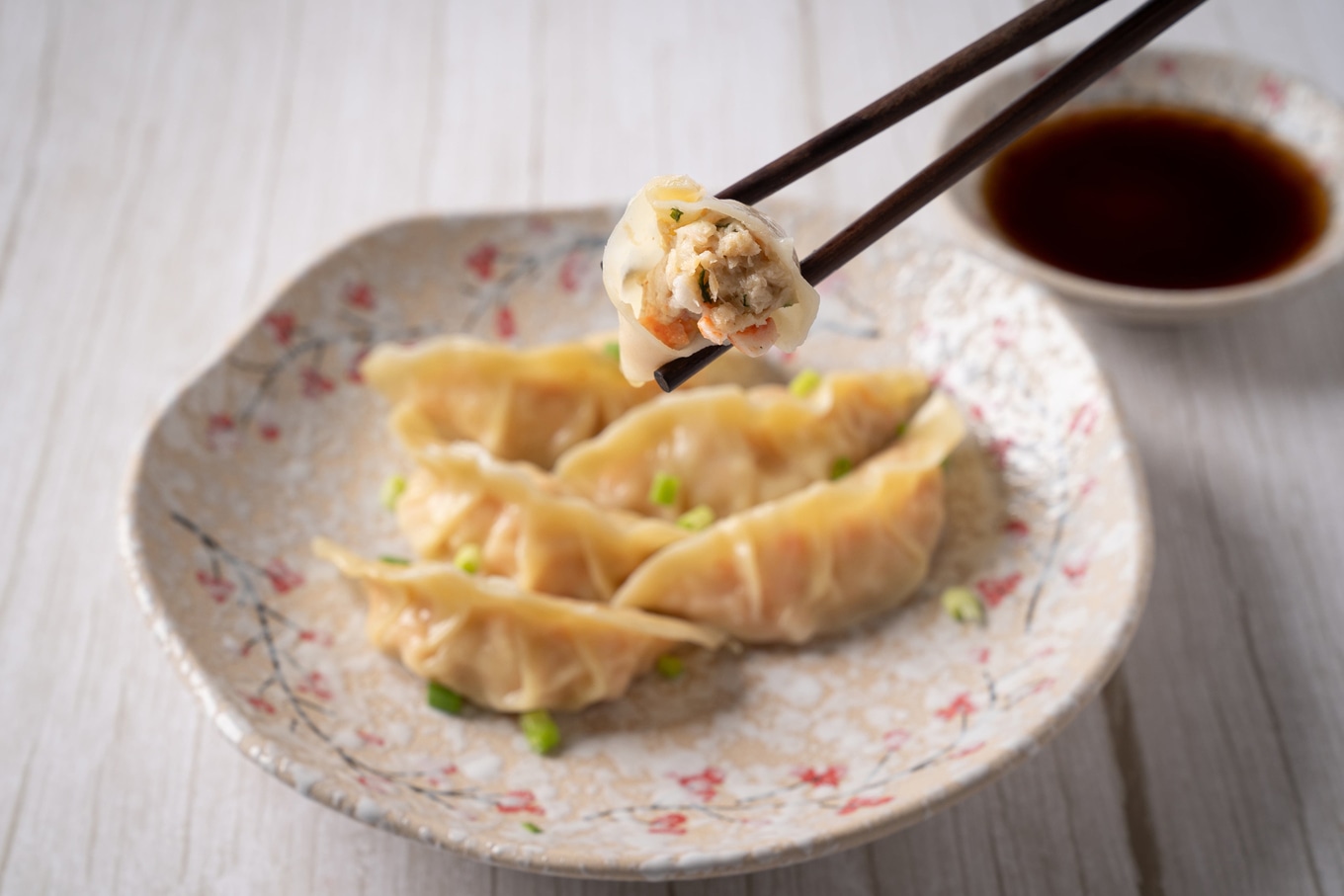 Thai Union
In 2021, the seafood giant launched plant-based protein brand OMG Meat across Thailand. Under this brand, Thai Union's Global Innovation Center developed a variety of fish-free seafood alternatives such as crab dumplings, crab meat, and fish nuggets, along with other plant-based products such as red-pork buns, dim sum, and chicken nuggets.
This year, Thai Union is continuing to support the proliferation of plant-based seafood in Asia and beyond, with other companies jumping on board.
A sea of change in Asia's seafood industry
Thai Union owns a variety of popular global brands, including United States based Chicken of the Sea. It also owns 166-year-old European brand John West under which it recently rolled out canned vegan tuna across the Netherlands as its first plant-based seafood product.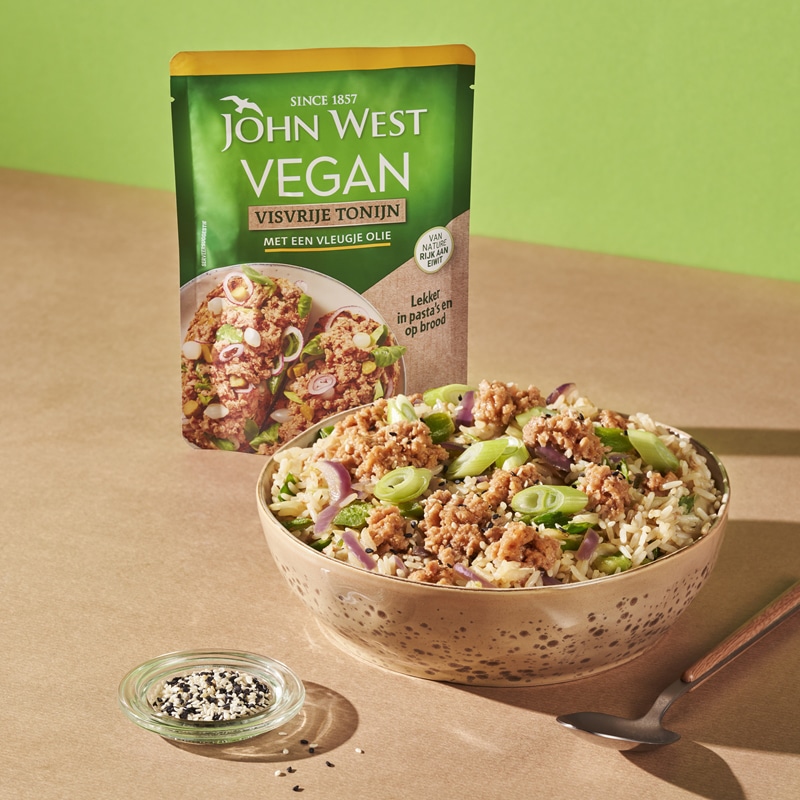 Thai Union
"The introduction of fish-free options alongside our traditional tuna products gives consumers more choice and provides an alternative, relevant source of protein," Arno Snoey, country manager for John West Holland, said in a statement. "There is a huge opportunity to connect with consumers of all ages who pursue a flexitarian lifestyle."
Available at 1,700 stores in two flavors (Tomato and Basil and Dash of Oil) the new fish-free tuna is part of Thai Union's mission to build a presence in seafood alternatives through its newly established Marine Proteins business unit in Europe.
"John West Vegan Fish-Free Tuna is Thai Union's first branded alternative protein product launch worldwide and therefore a major milestone for us," Jon Burton, Business Unit Director, European Marine Protein, said in a statement.
"We will enter other European markets later this year with more innovative alternative protein products to bring game-changing innovation to the ambient category," he said.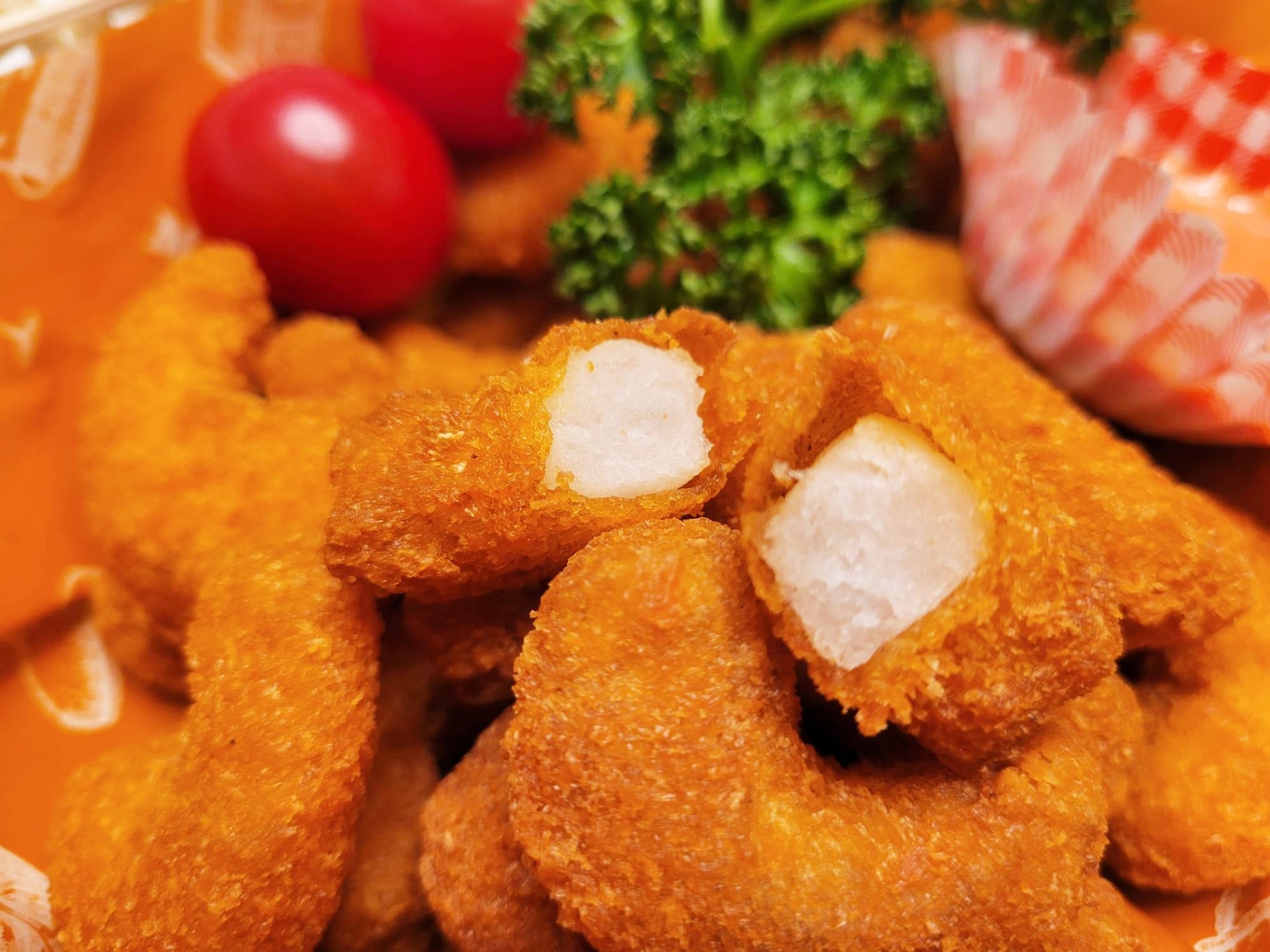 Nippon Ham
And Thai Union is not the only Asian seafood company eyeing the fish-free market. In Japan, the fourth largest consumer of seafood, Nippon Ham just became the first major Japanese company to launch plant-based seafood alternatives. Over the course of a year, the company created plant-based fried whitefish and popcorn shrimp for the foodservice sector.
These seafood alternatives are made with mostly soy protein, seaweed extracts, and other plant-based ingredients and can outlast their animal-derived counterparts, another plus for sustainability.
"When it comes to food alternatives, there's a fear that they wouldn't taste as good as the real deal—this psychological resistance exists within consumers, we believe," Jun Ichikawa, a marketing and promotion manager at Nippon Ham, told Japan Times. "We're trying to change that."
Vegan seafood for all
A number of companies are working to bring plant-based seafood to consumers across North America, as well.
The Ish Company—a Thai Union partner—is also making waves with a recent distribution agreement with Dot Foods, which will allow it to expand its plant-based seafood products across the United States retail and foodservice sector.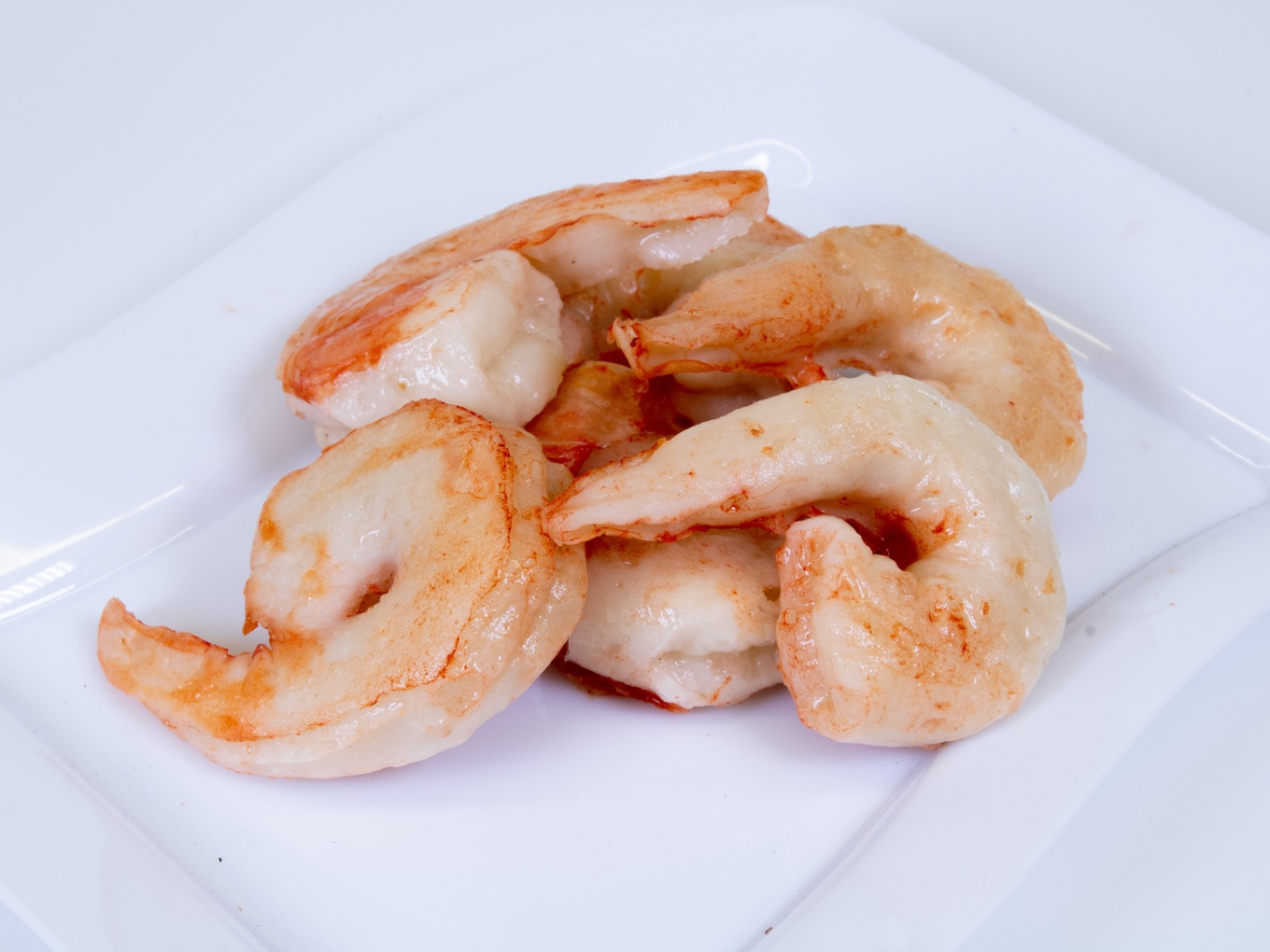 The ISH Company
The company first came to market with Shrimpish—a vegan shrimp made from konjac—in 2022 and is using its $10 million in funding to develop 25 plant-based seafood products, including crab, lobster, and cod, in an effort to save the oceans.
"At ISH, we're on a mission to put plant-based seafood on plates worldwide, empowering people to make choices that are healthier for their body, but also better for our planet," Christie Fleming, President and Chief Operating Officer at The ISH Company, said in a statement. "By distributing our plant-based seafood products with Dot Foods, we're making strides in that mission and working towards a future where every restaurant and food retailer provides plant-based seafood options."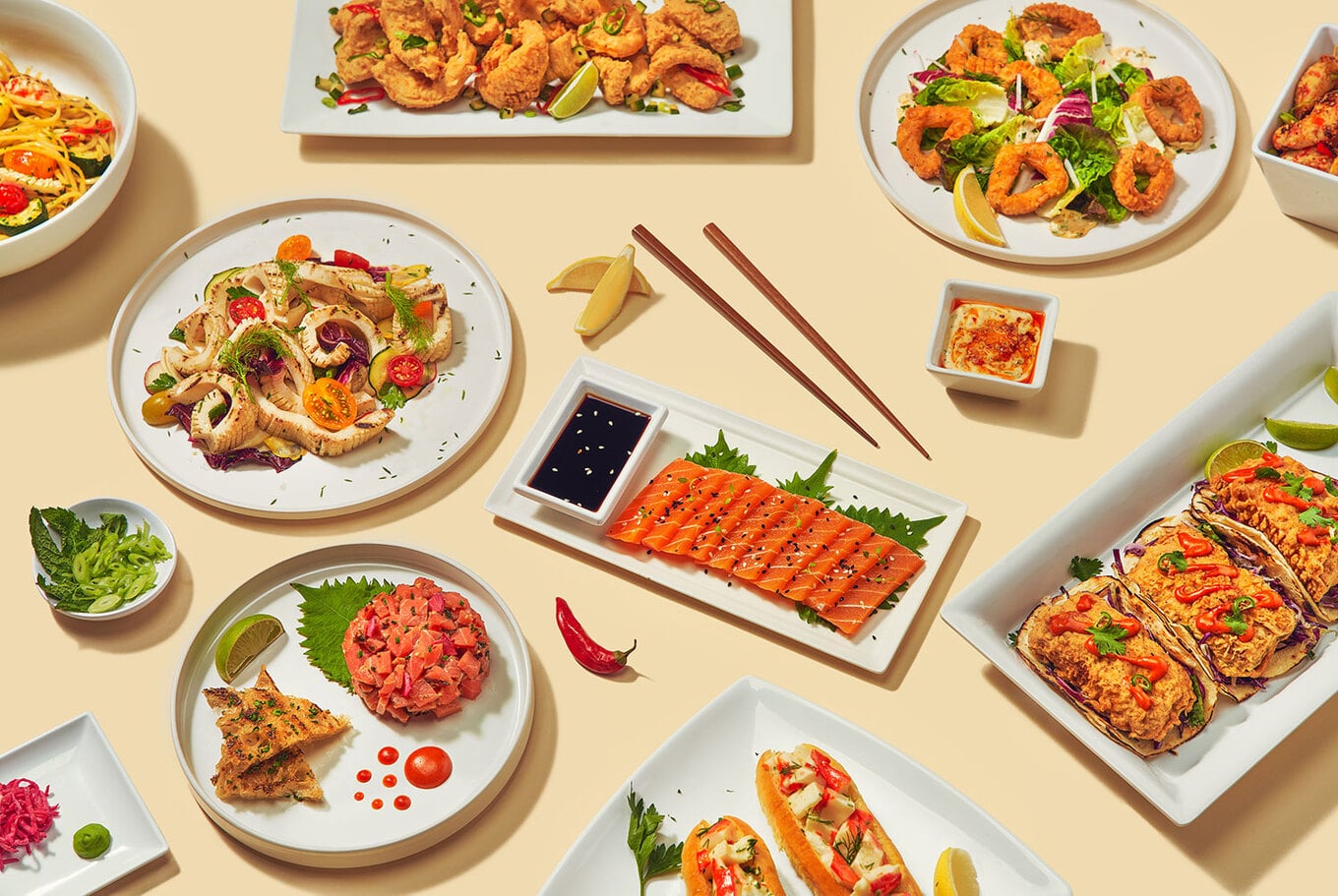 Boldly
Startup Boldly is taking aim at the $600 billion global seafood industry with resilience and speed. "As with all emerging disruptive categories, speed and resilience is everything," Boldly founder Allen Zelden recently told VegNews.
"With the plant-based food industry still very nascent relative to the overall food and beverage market, it is also at an exciting tipping point, hence this unique opportunity to fuel foodservice ecosystems with classic seafood alternatives at the 'growth-stage' of the plant-based trajectory," he said.
This summer, the startup aims to release the widest range of vegan seafood alternatives on the market—such as calamari, salmon and tuna sashimi, shrimp, crab sticks, and white fish filets—in an effort to make truly sustainable seafood the norm.
For the latest vegan news, read: