We've previously secured the beloved vegan carrot cake recipe from baker Patti Dann of the widely distributed Cafe Indigo brand, and VegNews readers ate it up. Dann held onto this simple yet elusive recipe for 15 years and chose to share it exclusively with us, but now, we want seconds.
After deciding to close the Cafe Indigo line of wholesale baked goods to focus more on cookbook writing and her grandchildren, Dann was kind enough to release her recipes to the world. Many dishes and sweet treats from the original Cafe Indigo restaurant have been recorded in her two books—Simple Vegan Comfort Food and Vegan Kids in the Kitchen—but you can't find her mouthwatering chocolate cake anywhere online … until now.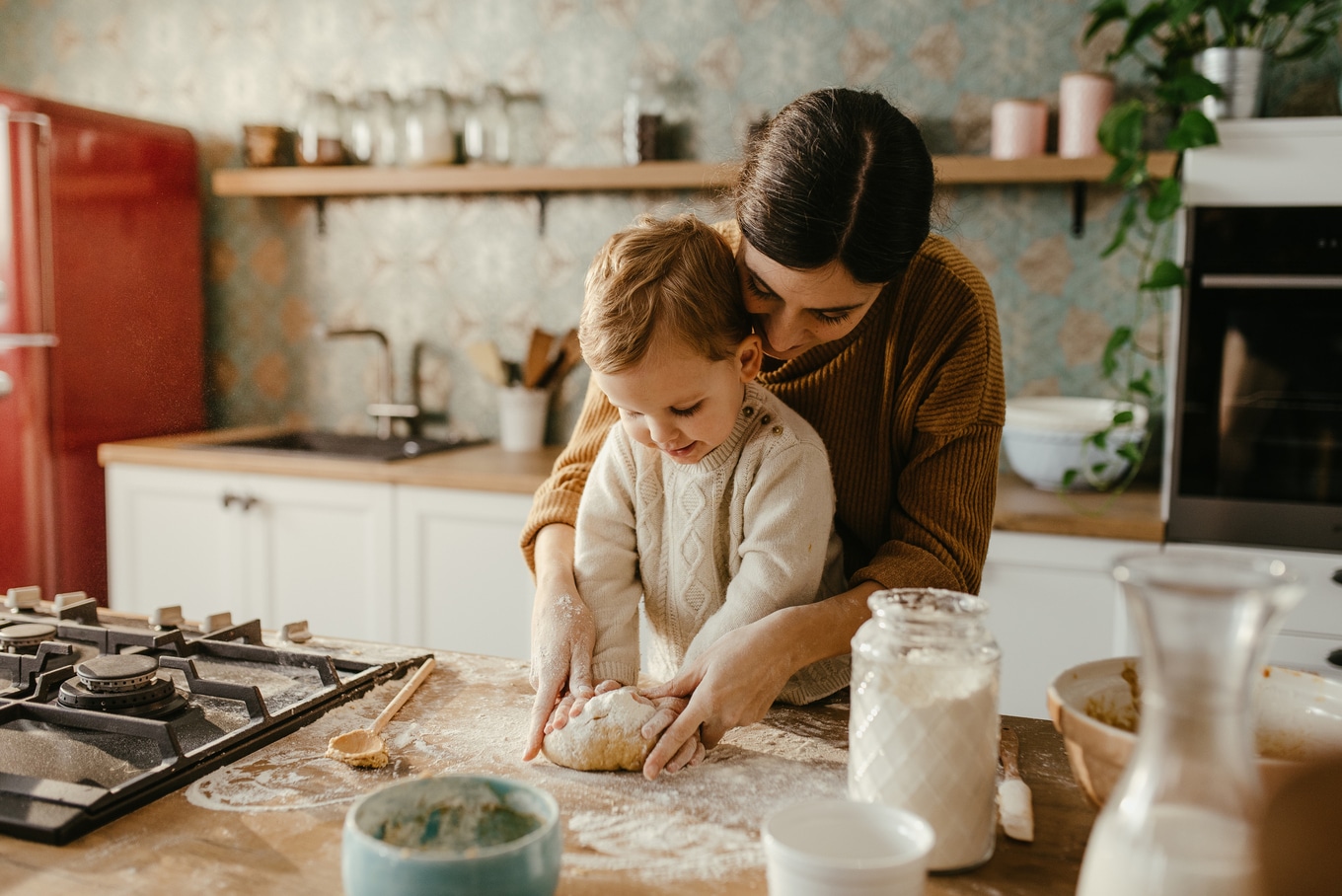 Getty
As a follow up to the popular carrot cake, Dann has shared her moist, super chocolatey vegan cake recipe with us. We are honored to pass it on to you. But before you gather the ingredients and preheat your oven, keep reading to learn more about the family history behind this cake, baking science, and Dann's tips for making this recipe foolproof.
Grandma's chocolate cake
When the Dann family adopted a vegan diet, prompted by teenaged and adult daughters, Patti went into trial-and-error mode in the kitchen. She experimented and tweaked favorite family recipes to suit a plant-based lifestyle, from Reuben sandwiches stuffed with homemade seitan to the now-legendary carrot cake. As luck would have it, her grandmother's chocolate cake did not need any plant-based adjustments; it was vegan as-is.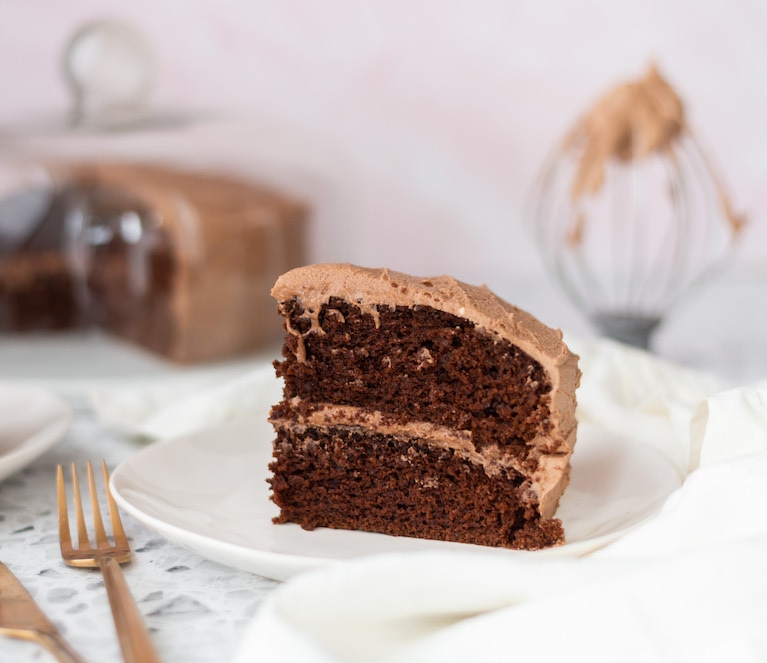 VegNews
"Accidentally vegan" cakes—also known as Wacky Cakes or Crazy Cakes—are originally a result of the Depression era. Home cooks were challenged due to rationing, and traditional cake ingredients such as butter, milk, and eggs were in limited supply. In times of hardship, one adjusts, and Americans would not go without their cake.
Food historian Lynn Oliver speculates that Wacky Cake came from many home baker experimentations. Vinegar was a popular ingredient in the late nineteenth century, and bakers used this seminal ingredient to react with baking soda and create lift, replacing the need for eggs.
Dann's grandmother's chocolate cake recipe is a standard Wacky Cake. "Coffee was considered a luxury, and [Grandmother] would never make a pot of coffee for a cake recipe. Instead, she used whatever was leftover that day."
Not all Wacky Cakes call for coffee, but they are known to vary slightly between households. Dann's grandmother wasn't about to go to any trouble to make coffee for a cake, but even leftover coffee helped to intensify the chocolate flavor and transform a humble dessert into something worthy of celebration.
Dann told us that she never had the opportunity to bake this cake with her grandmother, but she emphasized her grandmother "was the definition of unconditional love." Making this cake was just a small gesture to show she cared.
Dann has changed very little about this cake. Other than adding a bit more vanilla and using decaf coffee, Dann's recipe stays true to the one her grandmother used to make decades ago.
Baking 101: baking science and tips for the perfect cake
Baking is both simple and complex—anyone can bake, and bake well, but they must understand that baking is a combination of science, creativity, and (while this last part isn't proven) love. If you can follow a recipe, you don't necessarily need to know what reacts with what to create lift or the moisture-absorbing properties of certain flours, but here at VegNews, we like to geek out.
First, let's talk cocoa. There are two varieties you'll most likely come across at the store: Dutch process and natural. Dutch process is darker than natural cocoa powder and has a smoother taste. At a pH level of 7 or higher, it's not acidic and doesn't react with alkaline leaveners like baking soda (a key ingredient in Wacky Cake).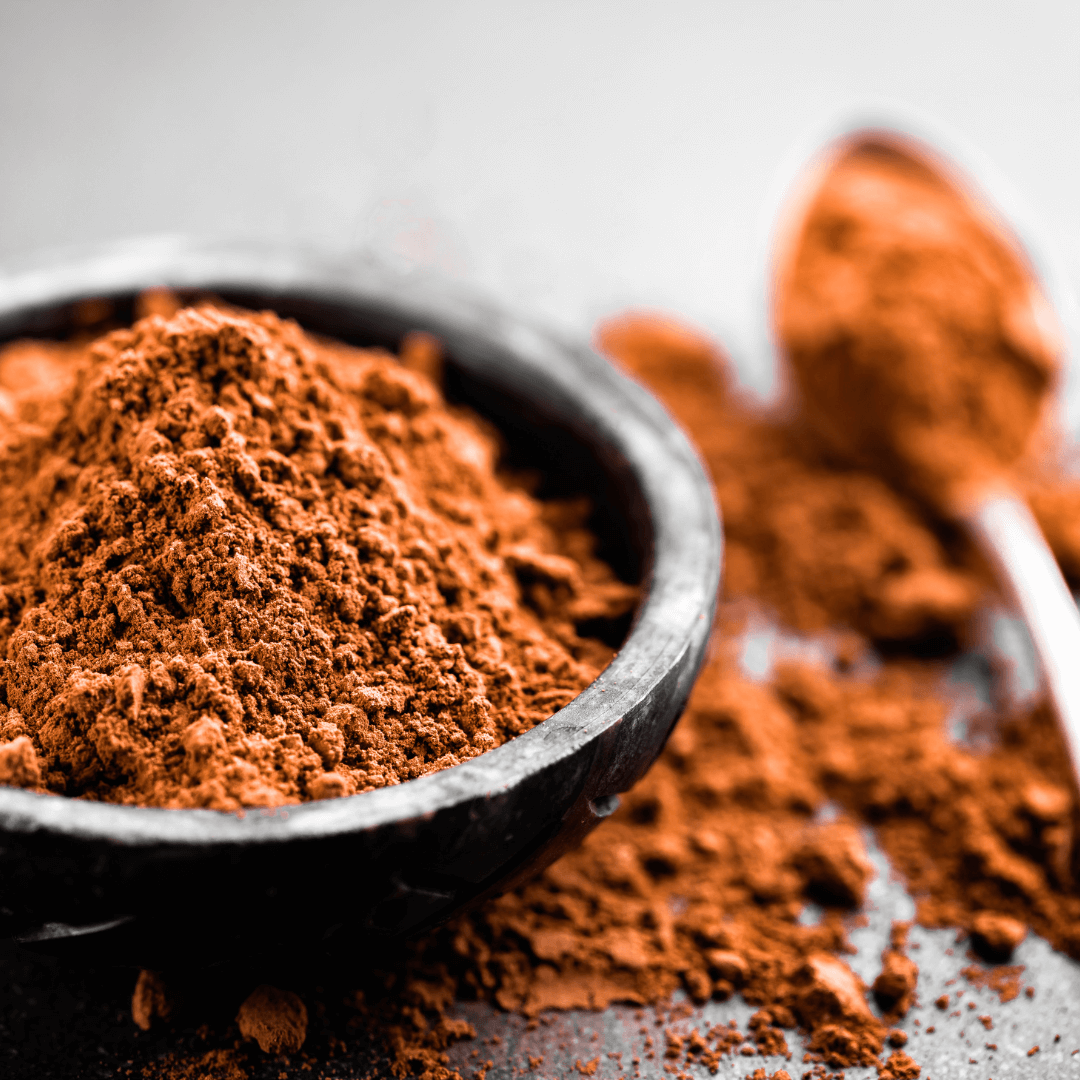 Canva
Natural cocoa powder is slightly more bitter and has a pH of 5 to 6 and reacts well with baking soda. For this reason, Dann prefers natural cocoa powder, though she does say you could use Dutch in a pinch. Her favorite natural cocoa powder brand is Lake Champlain's Organic Unsweetened Cocoa Powder. If it's your first time baking this cake, we recommend making the recipe as-is. You can experiment later.
Speaking of the recipe, Dann says the most common mistake she sees novice bakers make is not reading the recipe in its entirety before starting to bake. "As a result, they may miss something," Dann said. Forgetting to add baking soda or even salt would result in an "interesting" cake as her grandmother used to say.
However, Dann isn't one to fault a mistake. "Some of the best things I've made were the result of mistakes," Dann admitted.
"The thing to remember is that baking isn't an exact science; trying new things and flavor combinations is half the fun," Dann said.
Vegan chocolate cake variations
In the US, most standard, home-baked chocolate cake recipes call for American buttercream frosting—a whipped combination of butter, powdered sugar, and a flavoring element like cocoa powder, alcohol, or vanilla. We were intrigued to find that Dann's recipe is slathered with a vegan chocolate cream cheese frosting.
"I was in a rush one day and had extra cream cheese frosting from a carrot cake I had just made and simply added cocoa powder to save time. I really liked the result and preferred it to the buttercream frosting. The rest is history," Dann said.
Unable to move on from the fascinating topic of frosting, we asked Dann what she thought about the optimal buttercream-to-cake ratio. We were a bit surprised to discover that Dann doesn't have much of a sweet tooth, so she prefers a light hand when it comes to frosting. Her husband, however, enjoys "a nice thick layer … 25 percent frosting to cake."
True to her not-so-sweet tooth, Dann recommended adding fresh raspberries or strawberries between the layers in lieu of a thick buttercream. She also makes a holiday version of this cake by swapping the cream cheese frosting for peppermint frosting and sprinkling the top layer with crushed candy canes. "It is inspired by hot chocolate with a candy cane stirred," Dann explained.
Now, let's get baking!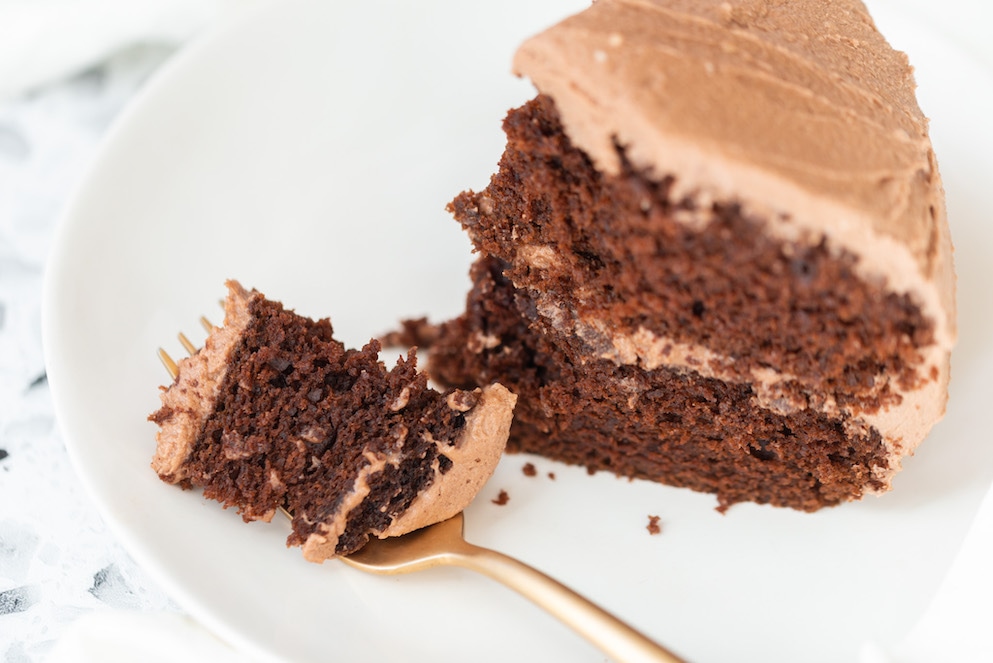 VegNews
Café Indigo's Chocolate Cake
What you need:
For the cake:
3 cups flour
⅔ cup cocoa powder
2 teaspoons baking soda
1 teaspoon salt
2 cups sugar
1 cup canola oil
2 cups cold coffee
1 tablespoon plus 1 teaspoon vanilla extract
¼ cup white vinegar
For the cream cheese frosting:
1 (8-ounce) container vegan cream cheese
½ cup vegan butter, room temperature
4 cups powdered sugar, sifted
¼ cup cocoa powder, sifted
2 teaspoons vanilla extract
What you do:
1. For the cake, preheat oven to 325 degrees. Line two 9-inch cake pans with parchment paper and set aside.
2. Into a mixing bowl, add flour, cocoa powder, baking soda, salt, and sugar, and mix. Add oil, coffee, and vanilla, and mix until smooth, about 5 minutes. Add vinegar and mix.
3. Between prepared pans, evenly divide batter. Place in oven and bake for 45 minutes, or until a butter knife inserted comes out clean. Remove from oven and let cool.
4. For the buttercream, in a stand mixer, beat cream cheese and butter until soft. Add powdered sugar and mix until smooth. Add cocoa powder and vanilla, and mix on medium speed for 5 minutes, or until smooth.
5. Onto a plate, place one layer of cooled cake. Spread ⅓ of frosting on top. Place second cake on top and frost with remaining frosting.
For more on vegan baking, read:
Here at VegNews, we live and breathe the vegan lifestyle, and only recommend products we feel make our lives amazing. Occasionally, articles may include shopping links where we might earn a small commission. In no way does this effect the editorial integrity of VegNews.