Whether it's a children's birthday party, a wedding, or just a standard Tuesday night, you can't go wrong with a cupcake (or several). These baked sweet treats are nostalgic, delicious, and fun to eat, especially when they're covered in creamy frosting. Find out where to grab the best vegan cupcakes below.
What's in a vegan cupcake?
Just like regular cakes, cupcakes are usually made with a few core ingredients: eggs, flour, sugar, and butter. But while butter and eggs aren't vegan, it is possible to find animal-free alternatives. Aquafaba, for example, can be added to replace eggs, while there are plenty of vegan butter products on the market. For more tips, find our guide to vegan baking here.
But if you don't want to bake from home, why not let the experts work out all of the ingredients for you? Below, we've compiled some of the best places to find tasty, indulgent cupcakes across the US. But of course, this list is far from comprehensive. We also recommend supporting local businesses near you that offer vegan baked goods—you never know, you might find a new favorite sweet treat.

Where to find the tastiest vegan cupcakes in the US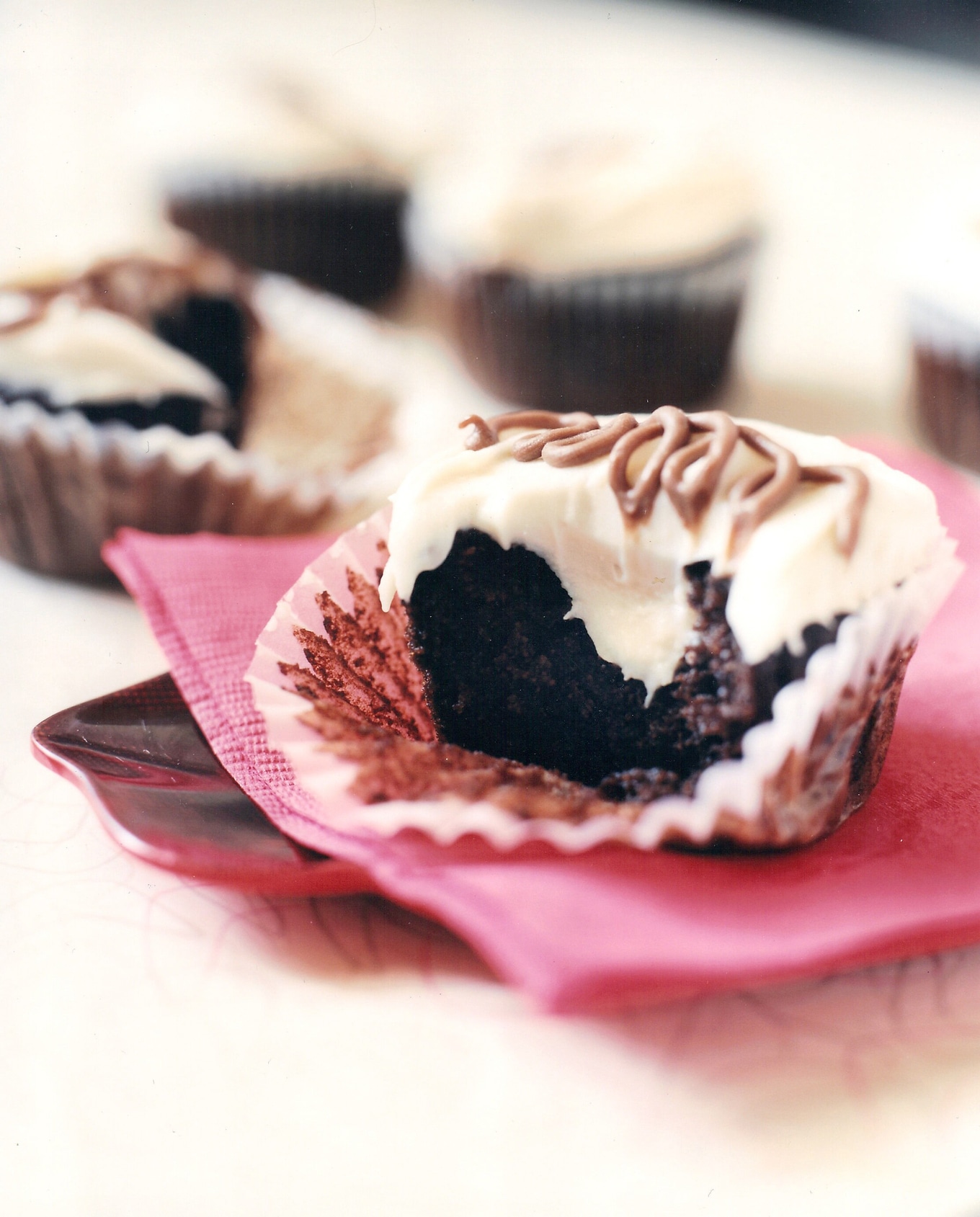 Erin McKenna
1Erin McKenna's Bakery
Multiple locations
With locations in California, New York, and Florida, Erin McKenna's is spreading the vegan cupcake goodness all over the country. The bakery has a wide range of tasty flavors, including Brownie Chocolate, Carrot Cake, and Vanilla. For extra fun, you can order one of the bakery's Barbie-inspired Dream Doll fondant toppings, too.
find it here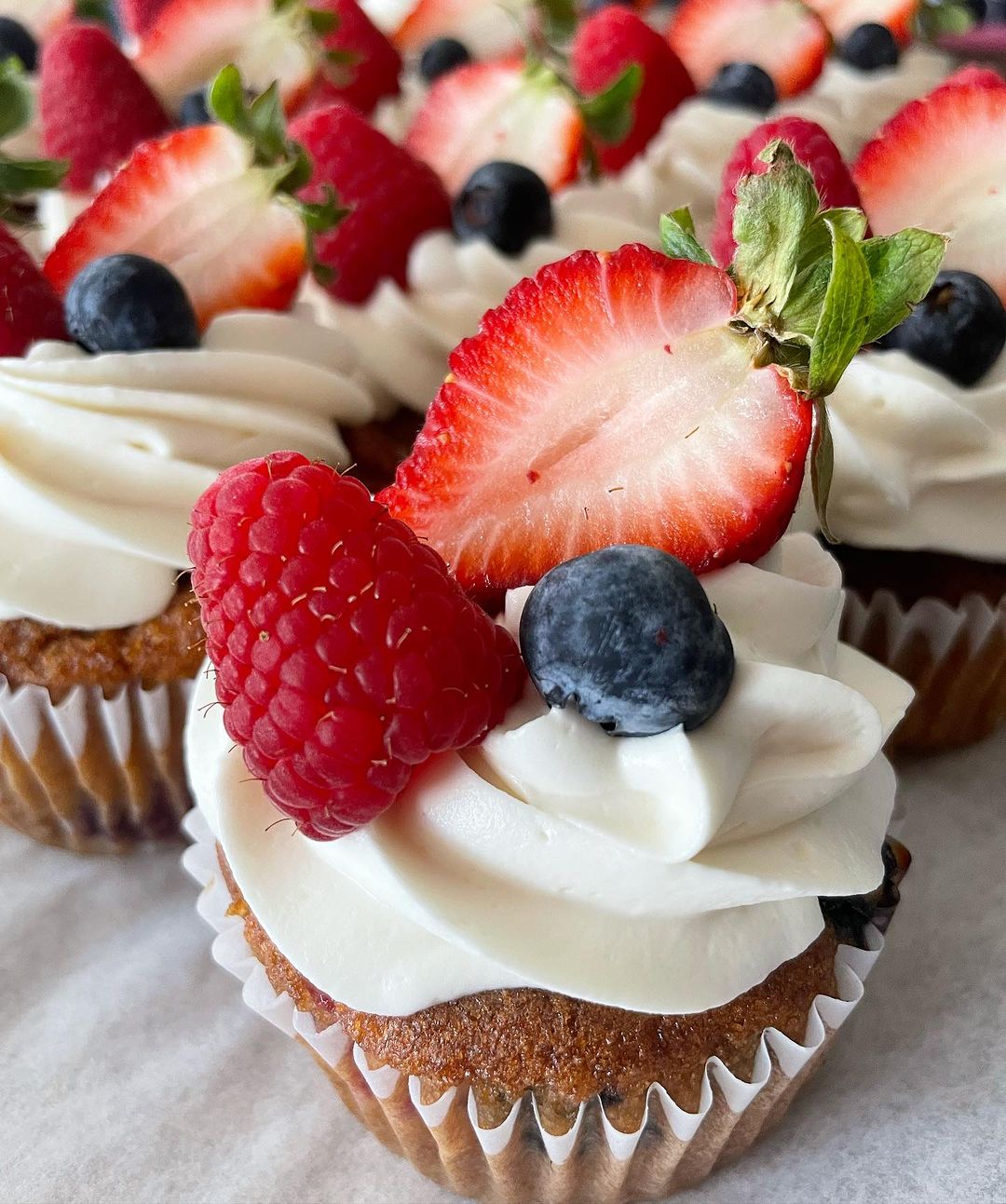 Cake Girl
2 Cake Girl
Los Angeles, CA
For delicious, allergy-friendly cupcakes, Los Angeles' Cake Girl is worth a visit. Located inside Saint Louis pharmacy on 1st Street, choose from flavors like Strawberry Churro, Vanilla Sprinkle, Matcha Strawberry, and from Thursday to Saturday, Mexican-inspired Gansito cupcakes, too. All are gluten-free, wheat-free, soy-free, nut-free, and vegan.
Find it Here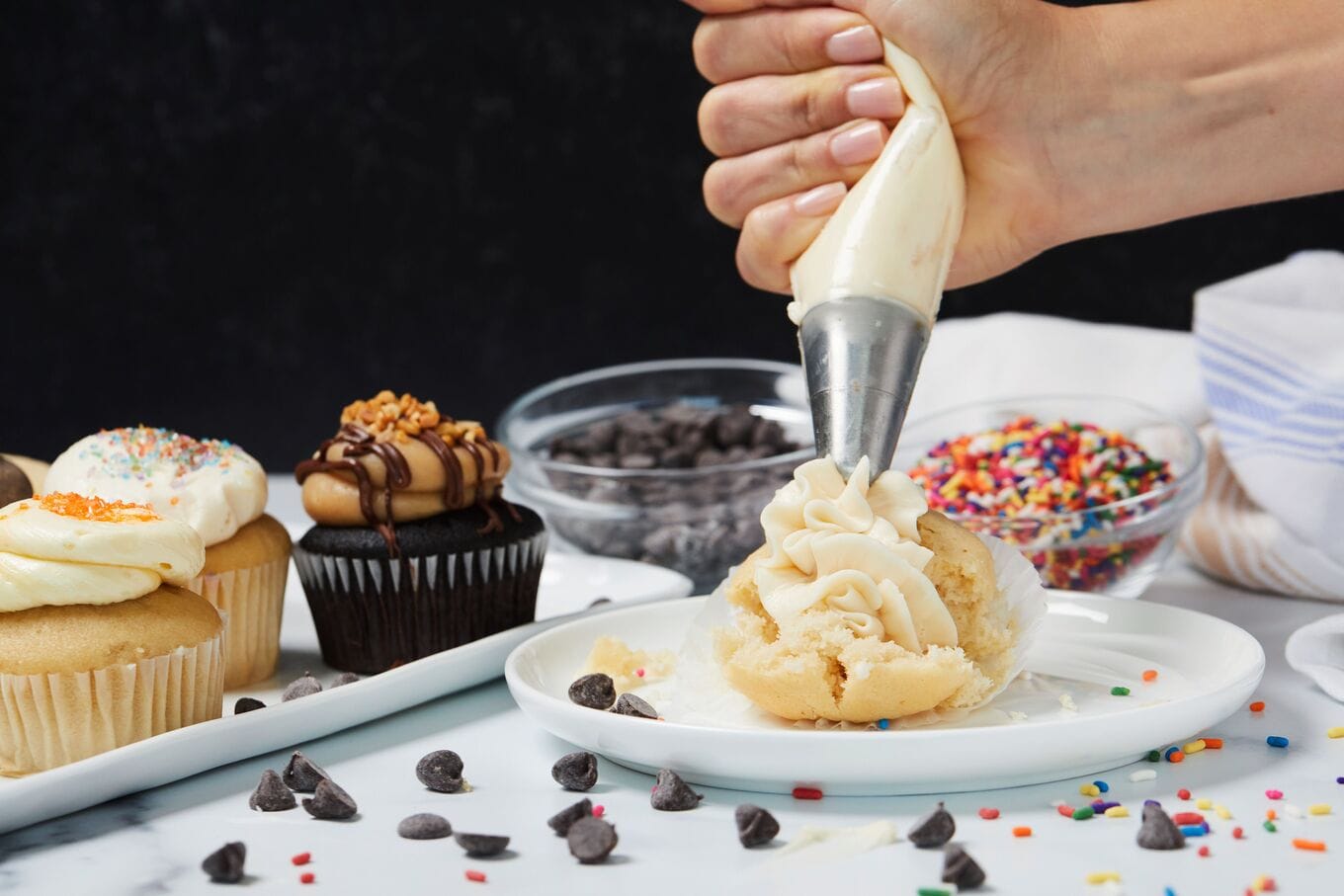 Pie, Pie My Darling
3 Pie, Pie My Darling




Chicago, IL
If you're looking for vegan treats in Chicago, Pie, Pie My Darling is a must-visit (just make sure you pre-order first!). Most of its impressive-looking cakes can be ordered in cupcake form, including the Funfetti, the Cookie Monster, and the Nutter Butter.
Find it here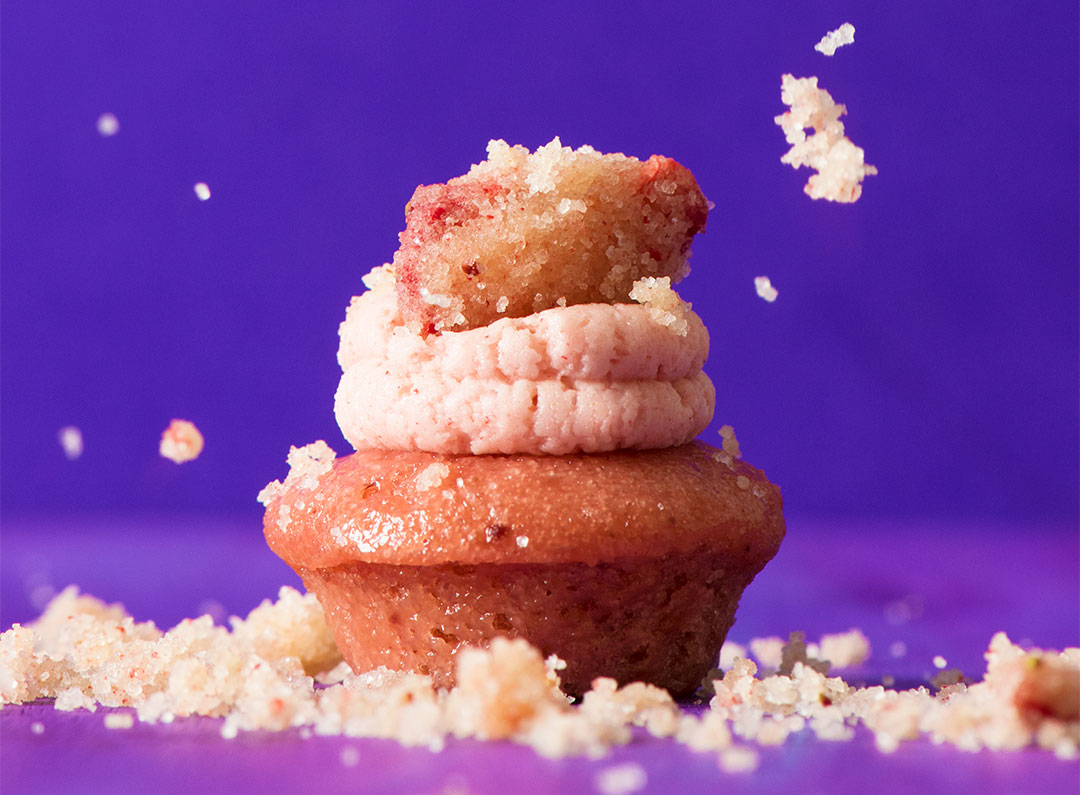 Baked By Melissa
4 Baked By Melissa
Multiple locations, NY
With multiple locations across the city, Baked By Melissa is a New York treasure trove of tasty cupcakes. Flavors include Peanut Butter, Dark Chocolate Coconut, Maple Cinnamon Bun, and Triple Chocolate Chip. Can't choose? We don't blame you, but the good news is you don't have to. Grab one of the bakery's cupcake assortments and sample them all.
Find it here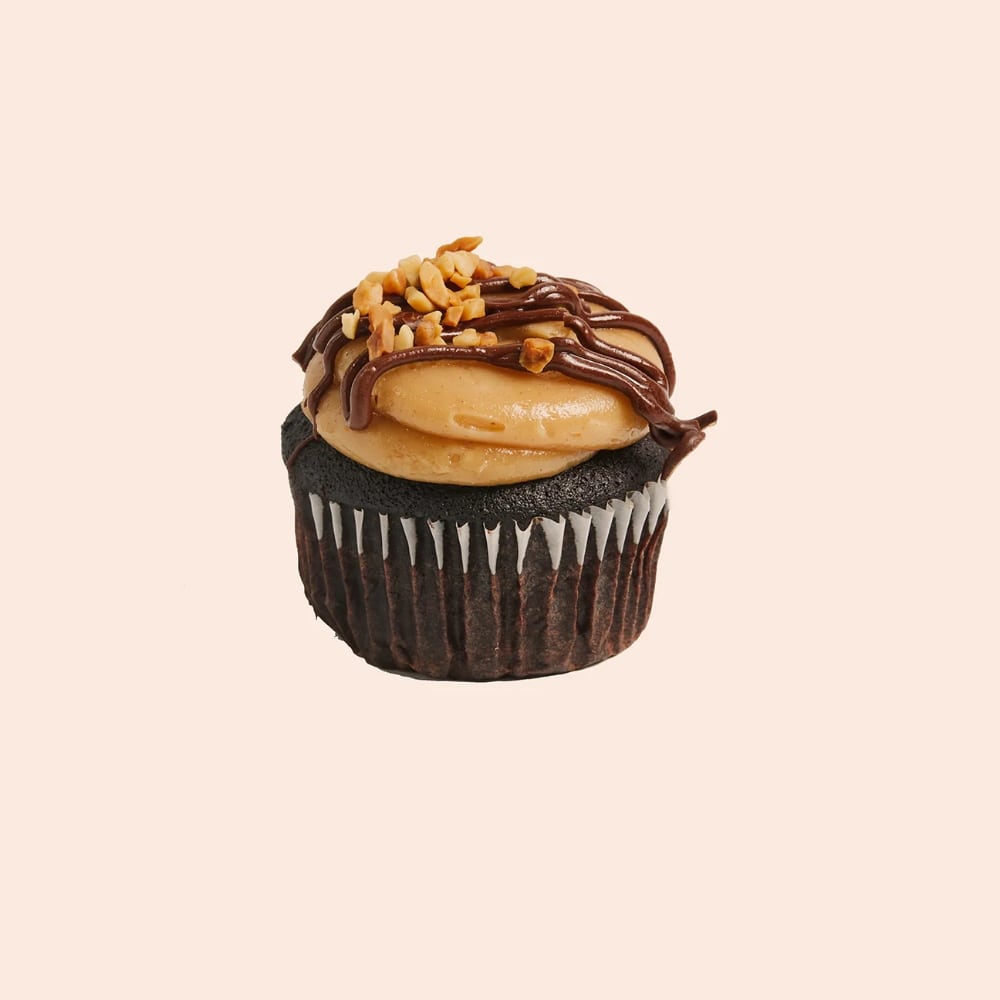 Sticky Fingers
5 Sticky Fingers
Washington, DC
Sticky Fingers is the golden trio of the dining world: it's a bar, a diner, and a bakery. So, while you're enjoying happy hour at this woman-owned business, you can also munch down on a cupcake. What's not to love? Oh, and everything's vegan, too. Fun flavors include Strawberry Cheesecake, Cookies and Cake, Peanut Butter Fudge, and Chocolate Love.
Find it here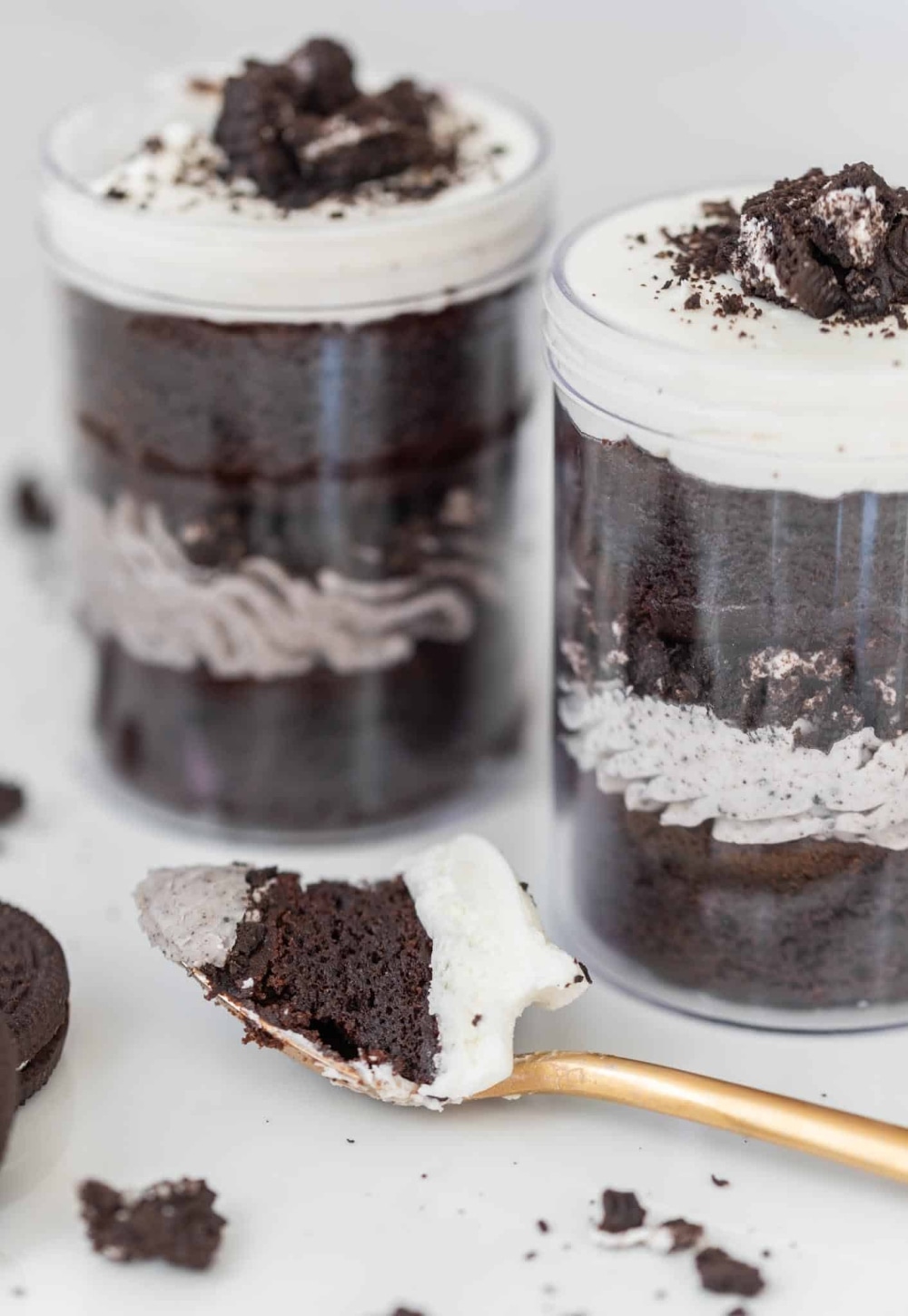 Karma Baker


6 Karma Baker
Westlake Village, CA
You won't find conventional cupcakes at Westlake Village's Karma Baker, but you will find cupcakes in a jar, which are just as good, only a little less messy to eat, so it's a win-win. Try the Cookies & Cream, which is filled with crushed Oreos or zesty Lemon, for example. Or, even better, get a variety of flavors in the Birthday Party cupcake box.
find it here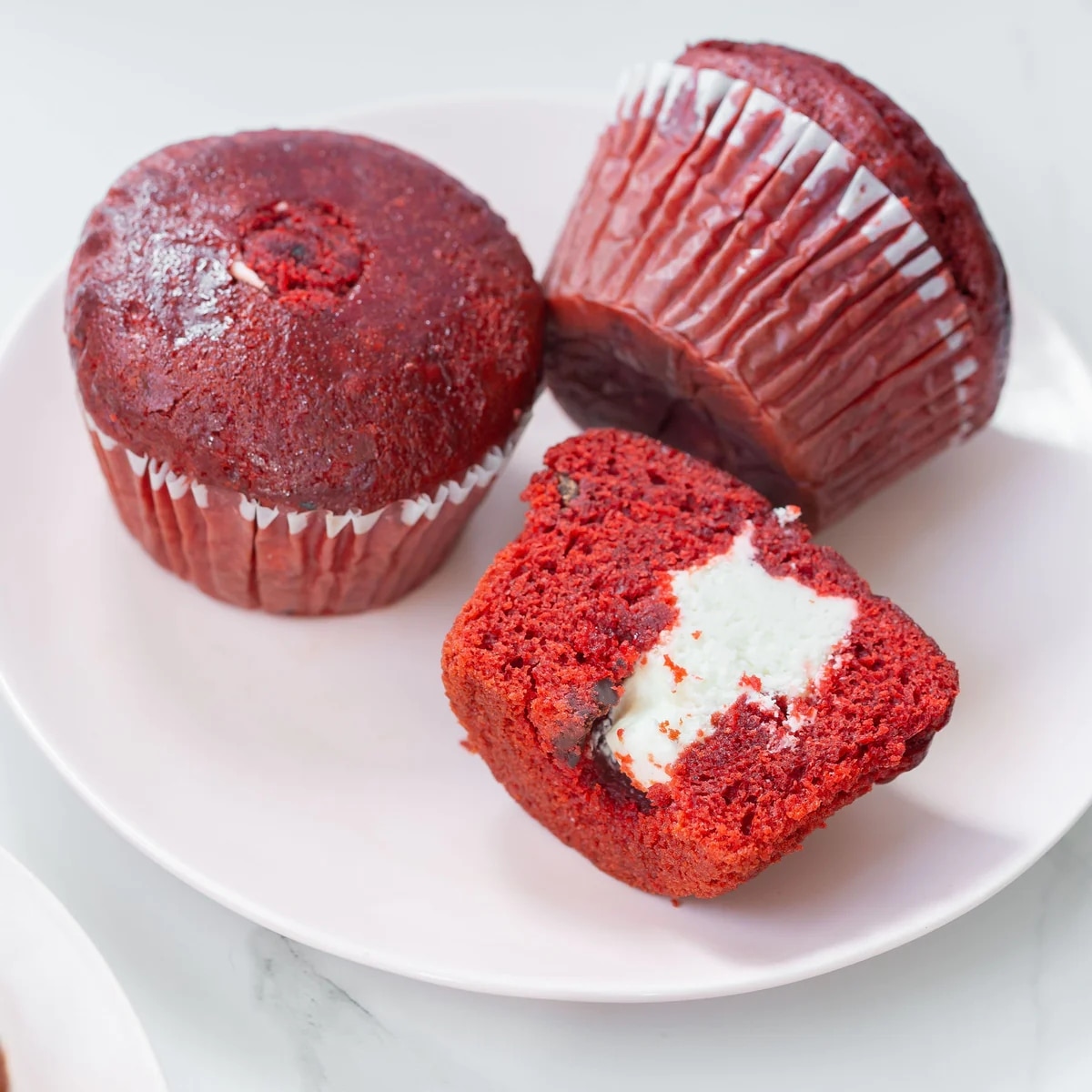 Southern Roots
7 Southern Roots


San Antonio, TX
Southern Roots' Volcano Cupcakes are "Texas-size," according to the brand, so don't worry about not having enough to share. They're rich, moist, indulgent, and come in delicious flavors like red velvet and lemon blueberry. Plus, they each come with a velvety, buttercream surprise center.
find it here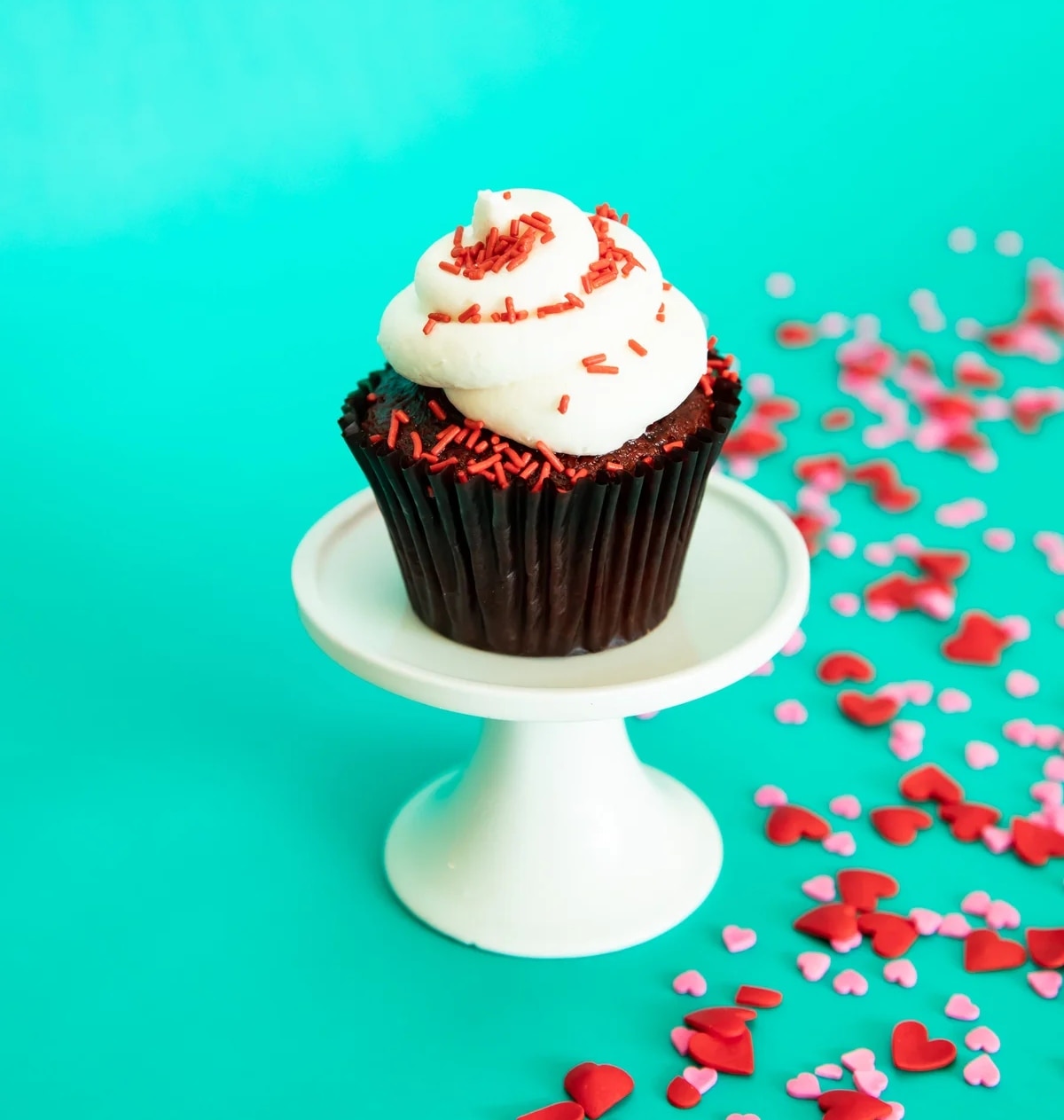 Unicorn Bake Shop
8 Unicorn Bake Shop
Portland, OR

Portland's Unicorn Bake Shop isn't totally vegan, so make sure you double-check before you order. But that said, right now, it has two tasty vegan-friendly flavors on offer: Creamsicle, which is topped with orange and vanilla buttercream, and Bomb Pop, which is a blue raspberry cake with white lime buttercream and a sweet cherry on top. Keep an eye on the menu though, because the flavors change regularly.
find it here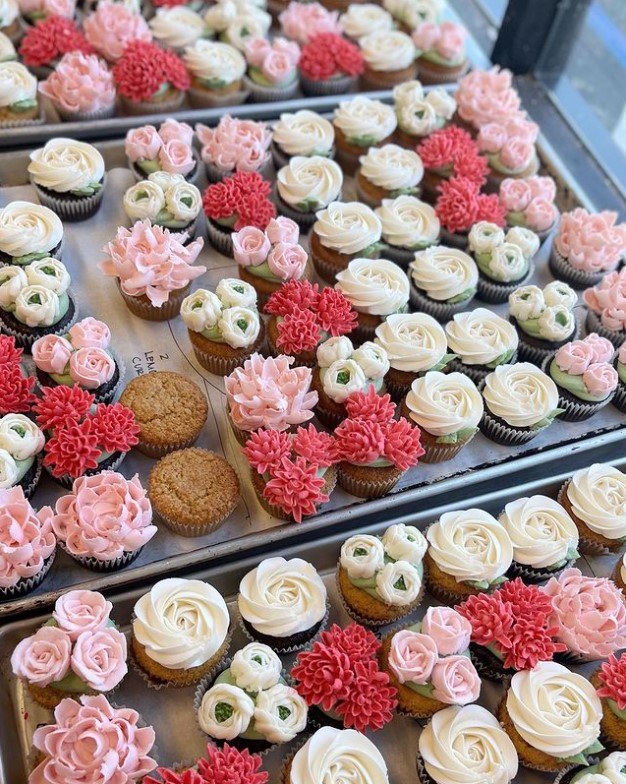 Yvonne's Vegan Kitchen
9 Yvonne's Vegan Kitchen




Pasadena, CA
French-trained chef Yvonne Ardestani is all about showing the world that delicious baked goods don't need animal products. And the proof is in the cupcakes. Try everything from Chocolate Mocha to Red Velvet to the aesthetically pleasing Flower Cupcakes.
find it here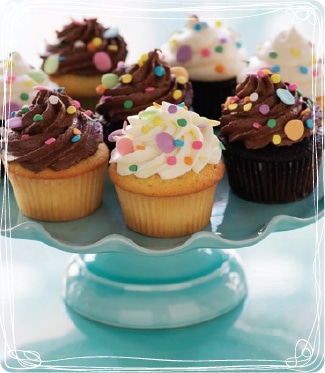 Molly's Cupcakes
10Molly's Cupcakes
Multiple locations
Across its locations in Illinois, New York, Iowa, and Ohio, Molly's cupcakes are baked fresh every single day in small batches. Vegan flavors include Chocolate and Vanilla, both of which come with frosting, too.
find it here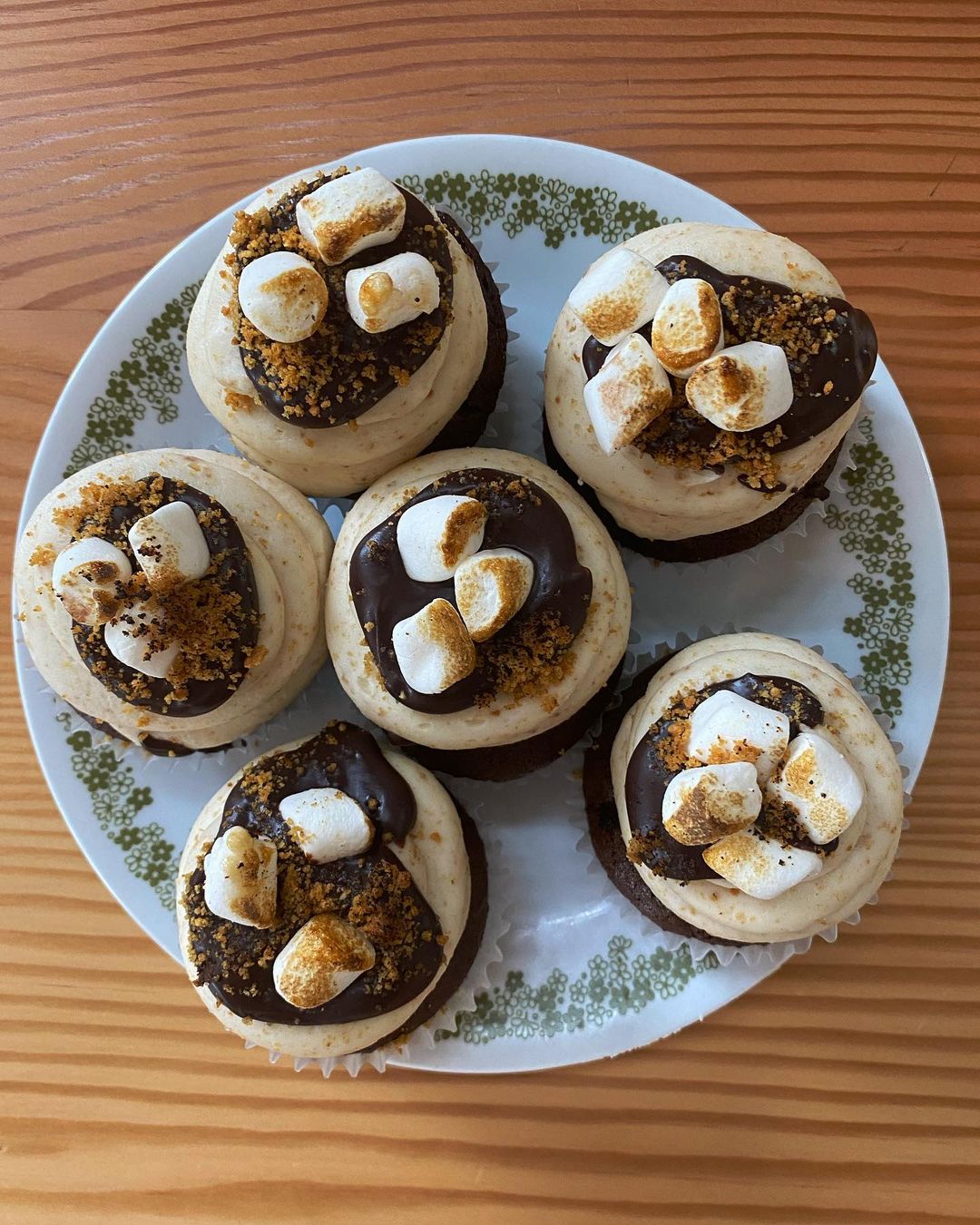 Shoofly Vegan Bakery
11Shoofly Vegan Bakery
Portland, OR
As well as tasty pies, cookie trays, and full-sized cakes, Portland's Shoofly Vegan Bakery has an extensive range of delicious cupcakes on offer. Try flavors like Chocolate Peanut Butter, S'mores, Vanilla Raspberry, and many, many more.
find it here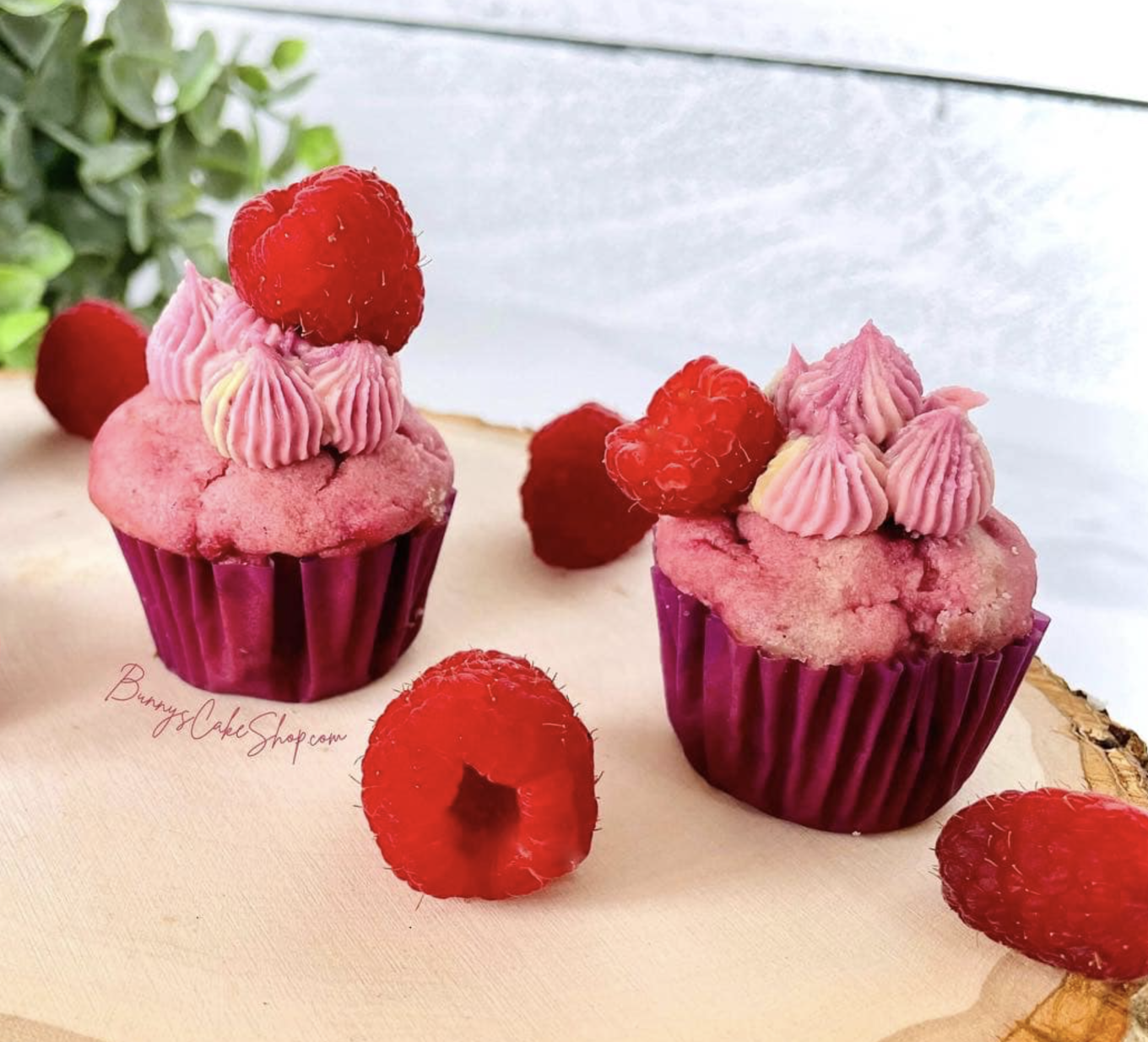 Bunny's Cake Shop
12 Bunny's Cake Shop
Austin, TX
Everything at Austin's Bunny's Cake Shop is gluten-free and vegan, so good luck deciding on what to order. Honestly, maybe just go for the whole lot, but we suggest starting with the cupcakes. Dark Cocoa, Banana Mama, Raspberry Rose, and Sunshine Lemon are just a few of the delicious flavors on offer.
find it here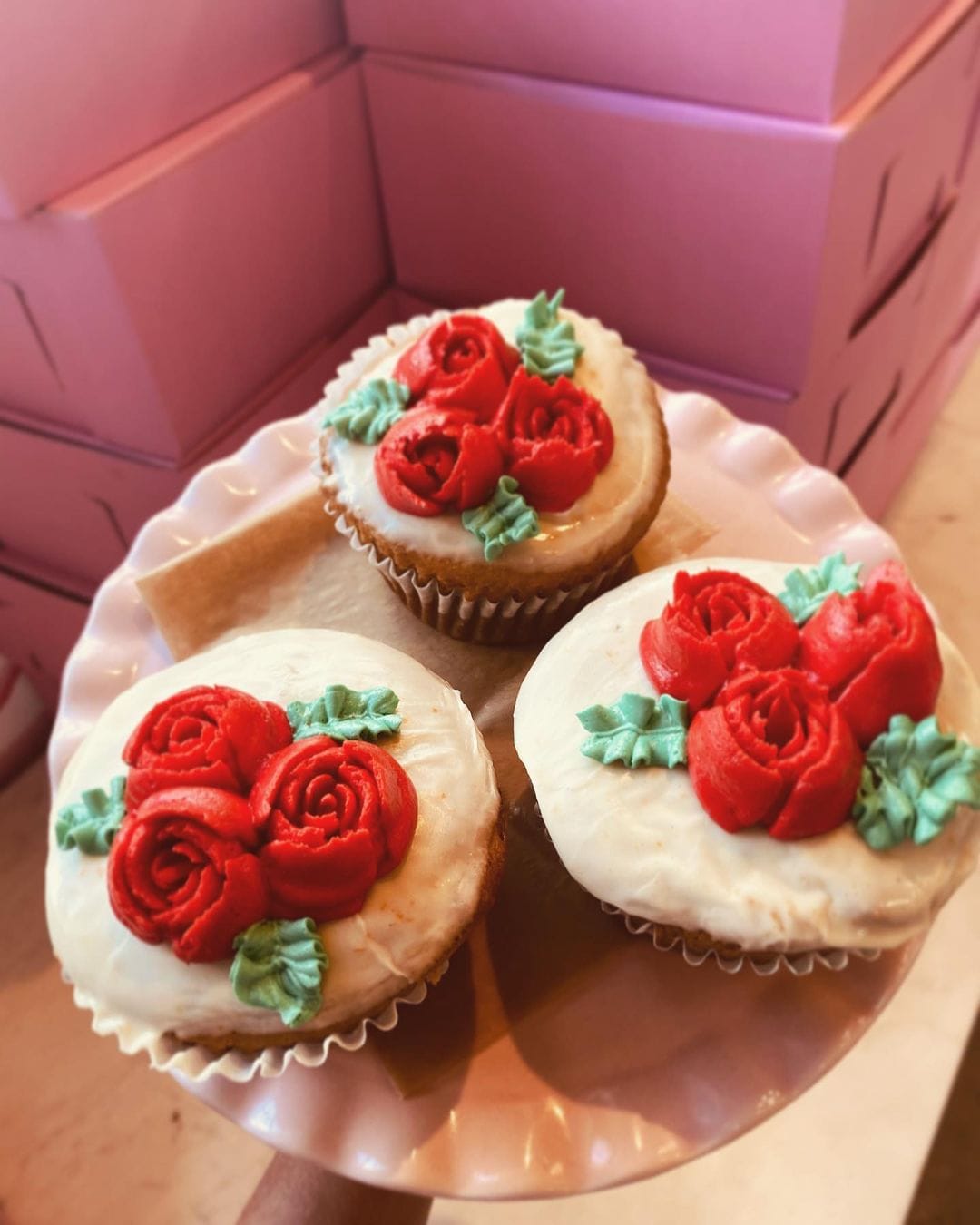 Just What I Kneaded
13 Just What I Kneaded
Los Angeles, CA
Just What I Kneaded prides itself on creating unique sweet treats, all of which are made without any animal products whatsoever. You can grab bagel sandwiches, pop-tarts, and mouthwatering cupcakes, too. Depending on your mood, you can grab everything from funfetti to olive oil.
find it here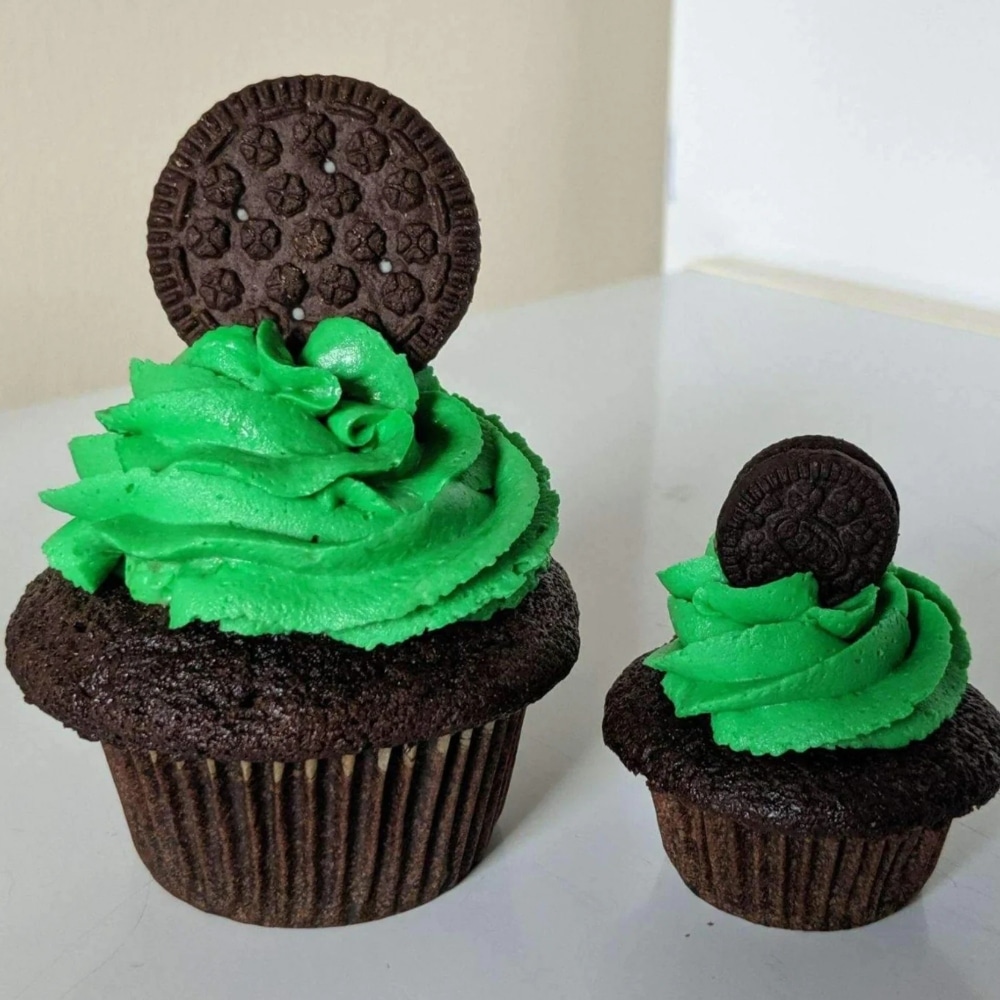 Wilma Bakes Cakes
14 Wilma Bakes Cakes
Washington, DC
Named after a very cute dog, Wilma Bakes Cakes opened in 2020 during the pandemic and is still going strong. Everything is vegan at this woman-owned business, and you can even build your own cupcakes, choosing from frosting flavors like mint, caramel, strawberry, and lemon.
find it here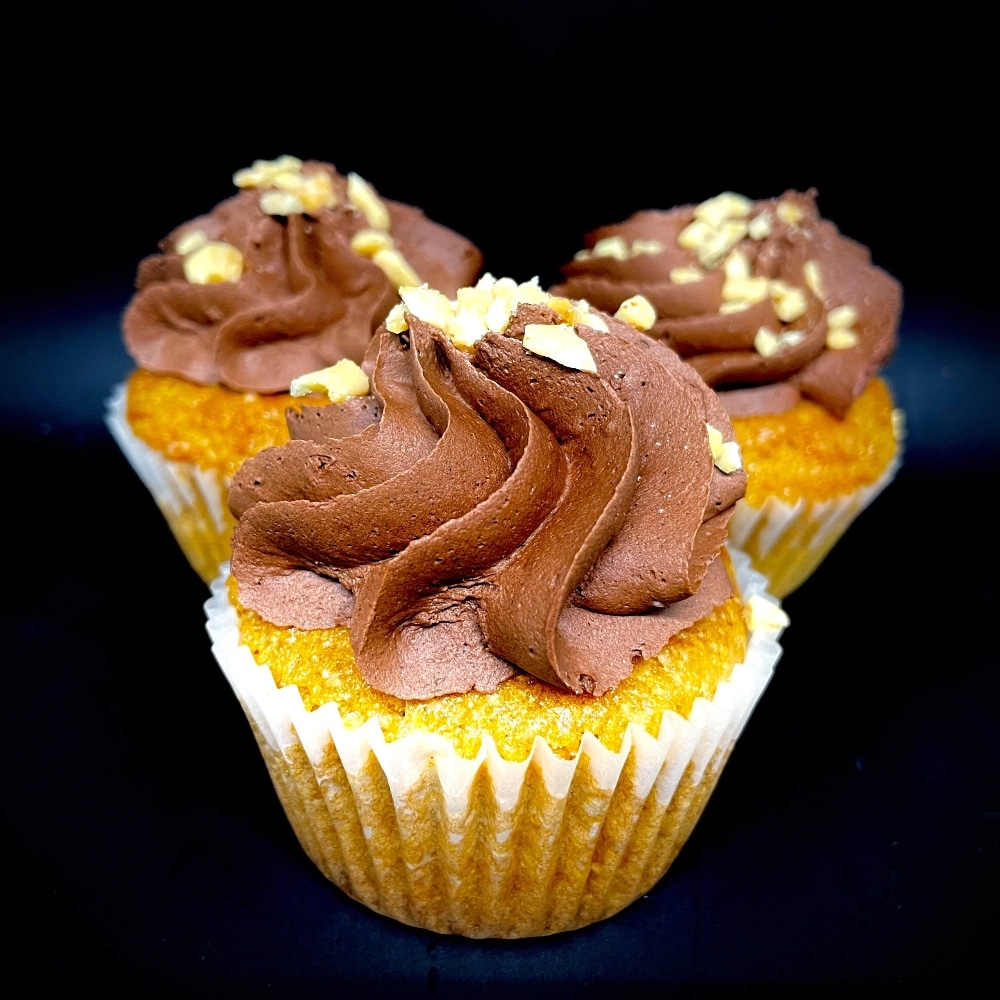 Zucchini Kill Bakery
15 Zucchini Kill Bakery
Austin, TX
Inspired by the feminist punk rock band Bikini Kill, this vegan, woman-owned bakery in Austin Texas is all about music and great-tasting sweet treats. Try its best-selling vegan cupcake flavors like S'mores, Zucchini Carrot Cake, and Strawberry Abyss.
find it here
For more on vegan baked goods, read: