Working from home is still a major facet of life for much of the world. So what to do when you need to look presentable before your 9am Zoom meetings or finally step outside for a quick coffee run? Thanks to these multi-purpose vegan beauty products, you can say goodbye to spending precious time applying makeup after makeup and digging around your bag to perfect your morning face.
With everything from a moisturizing skin tint that doubles as SPF to a blush you can use for your cheeks, eyes, and lips, go ahead and hit that snooze button for a few more minutes of shuteye. After all, beauty sleep is critical.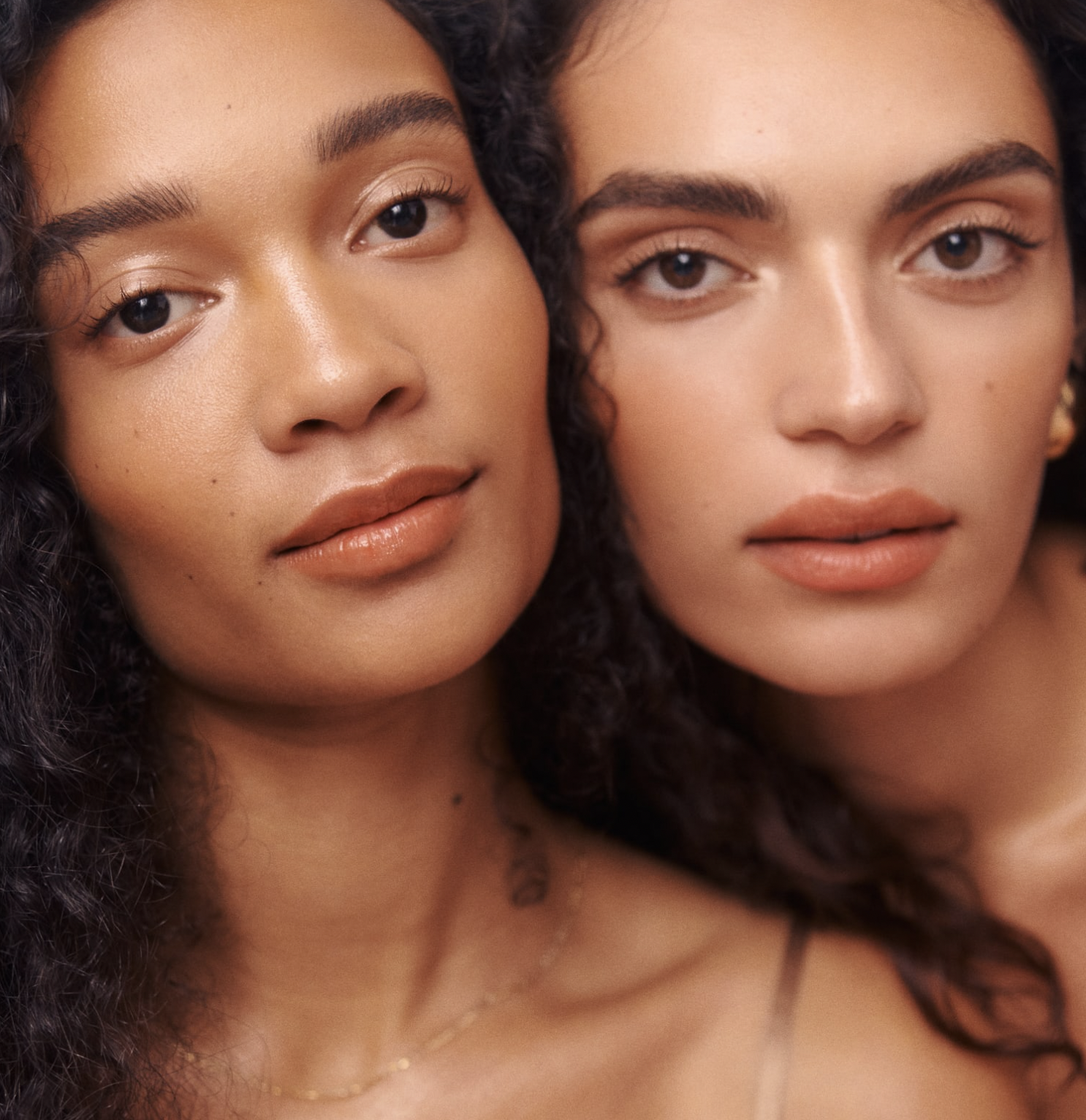 Saie
What are multi-purpose beauty products?
Multi-purpose beauty products simplify your beauty routine thanks to their versatility. Just one product can be used in multiple ways so there's no need to clutter your makeup bag with item after item. A multi-use, all-over colored balm can be used for blush, eyeshadow, lipstick, or lip liner. Or a single handy pen-like tool can be used for eyeliner, brow liner, or a highlighter. These genius tools simplify your makeup routine and your bag so you can spend more time focusing on doing the things you need to do, rather than getting ready for the day.
Vegan and cruelty-free beauty product benefits
Why choose vegan and cruelty-free products? Not only are they usually made with fewer synthetic chemicals and better for your skin's health, but they're better for the environment and the animals.
When brands aren't cruelty-free, animal testing is usually involved. Animal testing is a cruel, outdated practice that causes the suffering of millions of animals. It's a wide standard in the beauty industry to use animal testing to show the brands' products are safe for humans, but that is changing every year as more countries ban this cruel practice. Last year, Mexico became the first country in North America to outlaw cosmetic animal testing, joining 40 other countries and 10 states in Brazil.
Multi-purpose vegan beauty product essentials
These 15 high-quality, low-effort vegan products can be used in multiple ways so simplifying your beauty routine just got easier.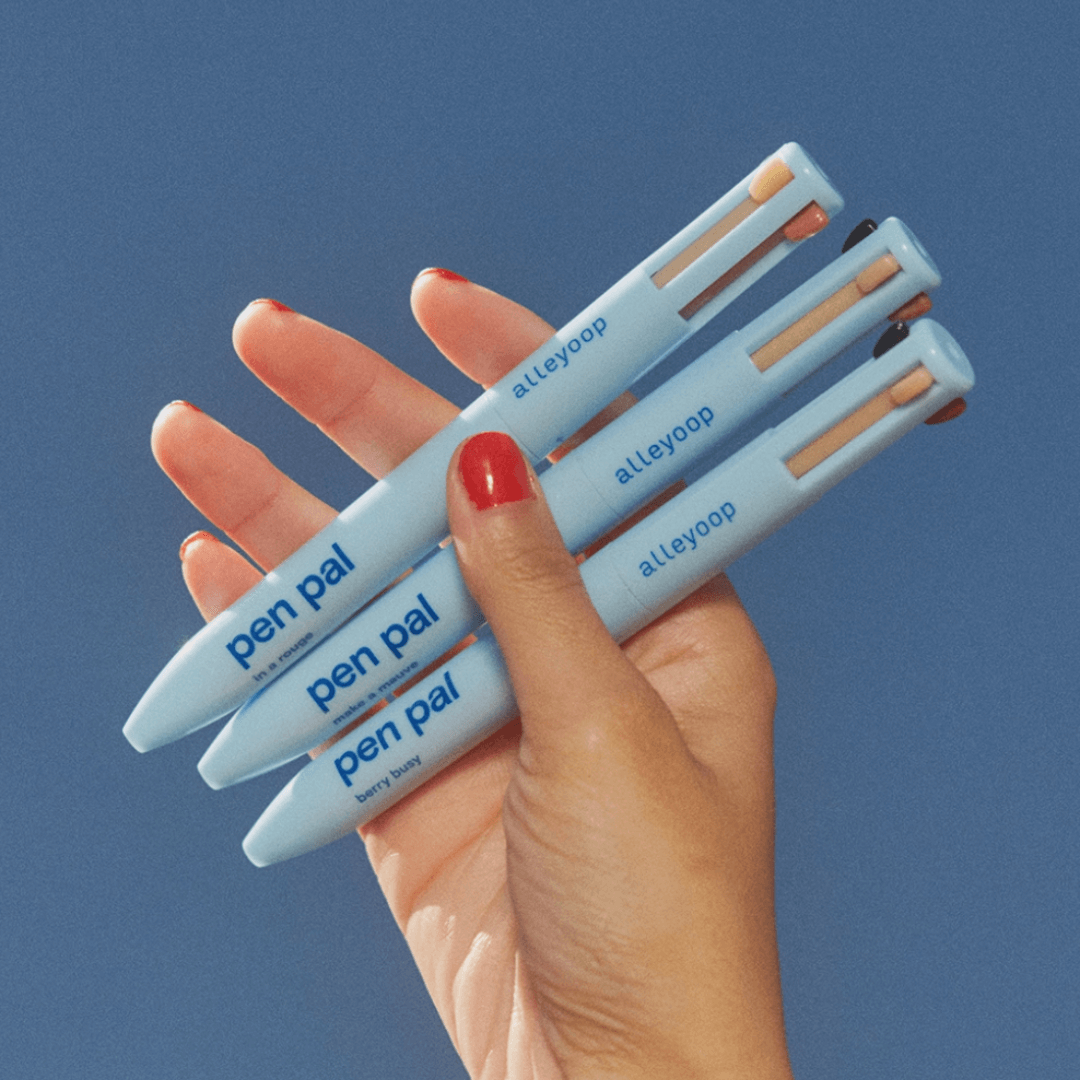 Alleyoop
1 Alleyoop Pen Pal
Leila Kashani was over 20-step beauty routines and ready to take her time back while balancing a busy career and lifestyle, so she created Alleyoop to redefine efficiency. Its 4-in-1 click pen merges eyeliner, brow liner, lip liner, and highlight all conveniently in one adorable space-saving, mighty package.
Find it here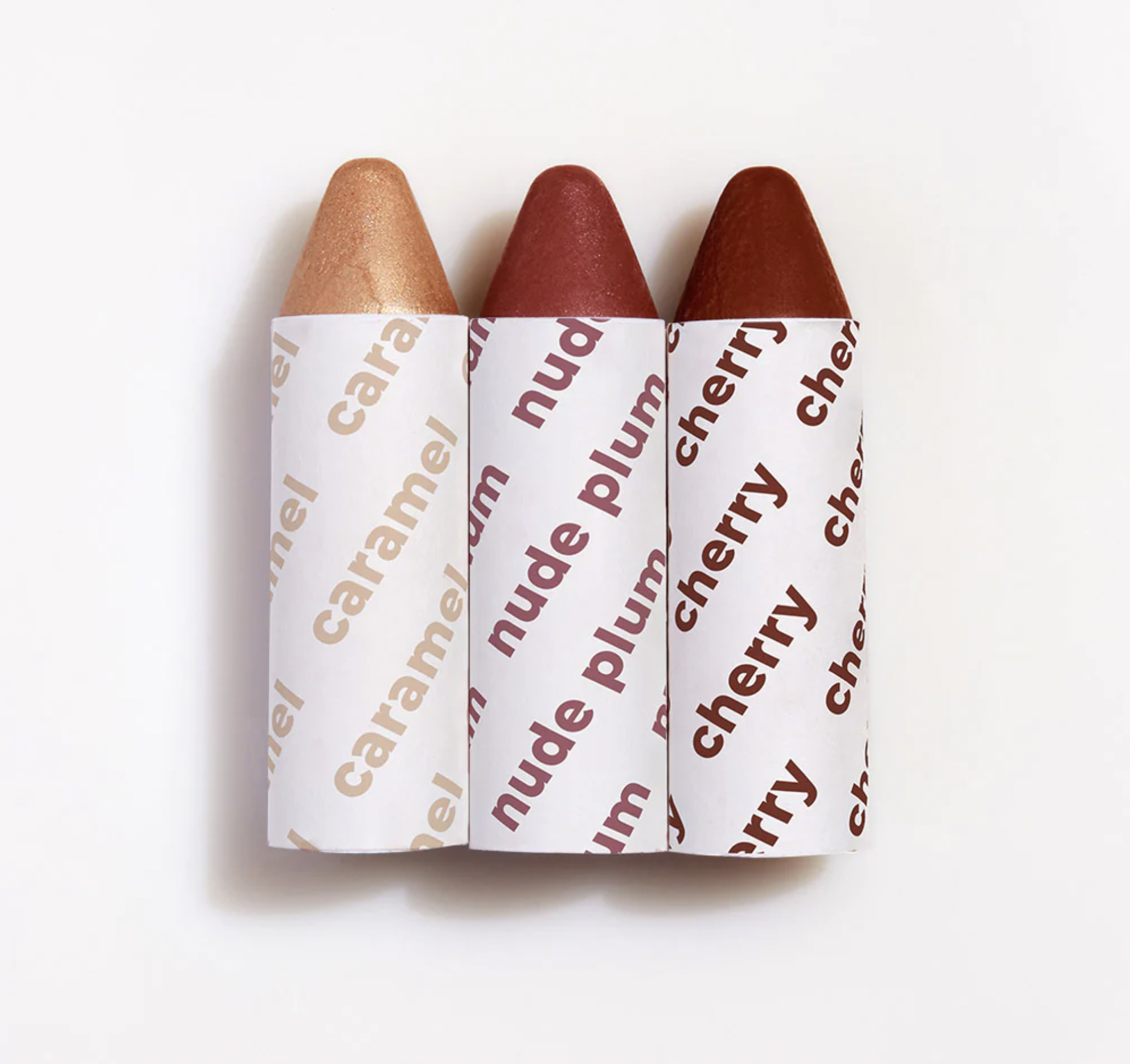 Axiology
2 Axiology Vegan Multi-Use Balmie Set
These Axiology lip-to-lid crayons are packed with antioxidants and deliver three creamy, complementary colors perfect as a lip color and even highlighter. Plus, they're wrapped in paper to reduce packaging waste so you can rest assured your new favorite makeup set is planet-friendly.
Find it here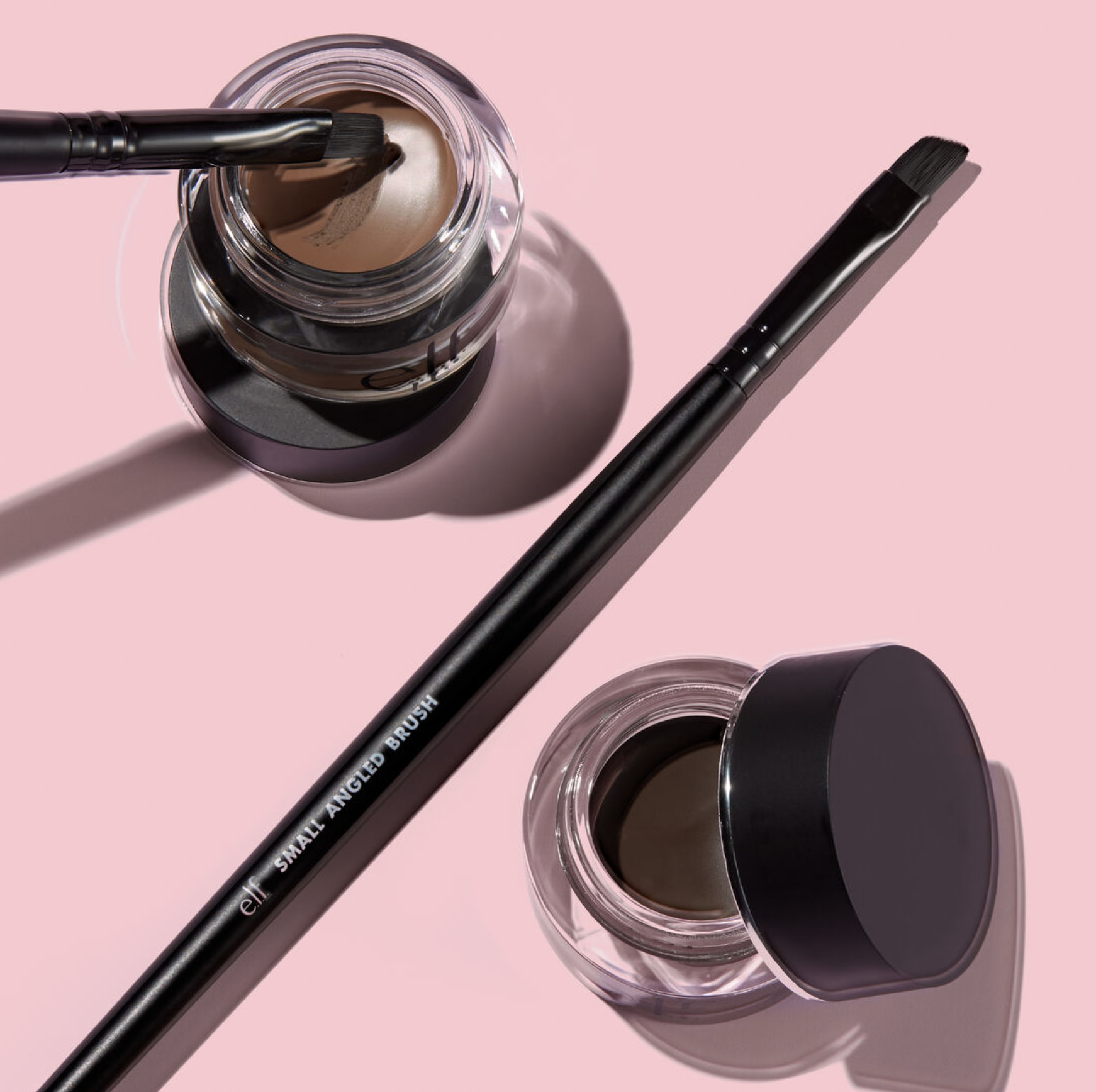 e.l.f. Cosmetics
3 e.l.f. Cosmetics Lock On Liner & Brow Cream
Available in three shades, this tiny, magical jar of cream acts both as eyeliner and eyebrow gel while blending smoothly into skin and hair. Affordable drugstore brand e.l.f Cosmetics ensures the two-in-one product delivers effortless strokes and long-wearing matte color.
Find it here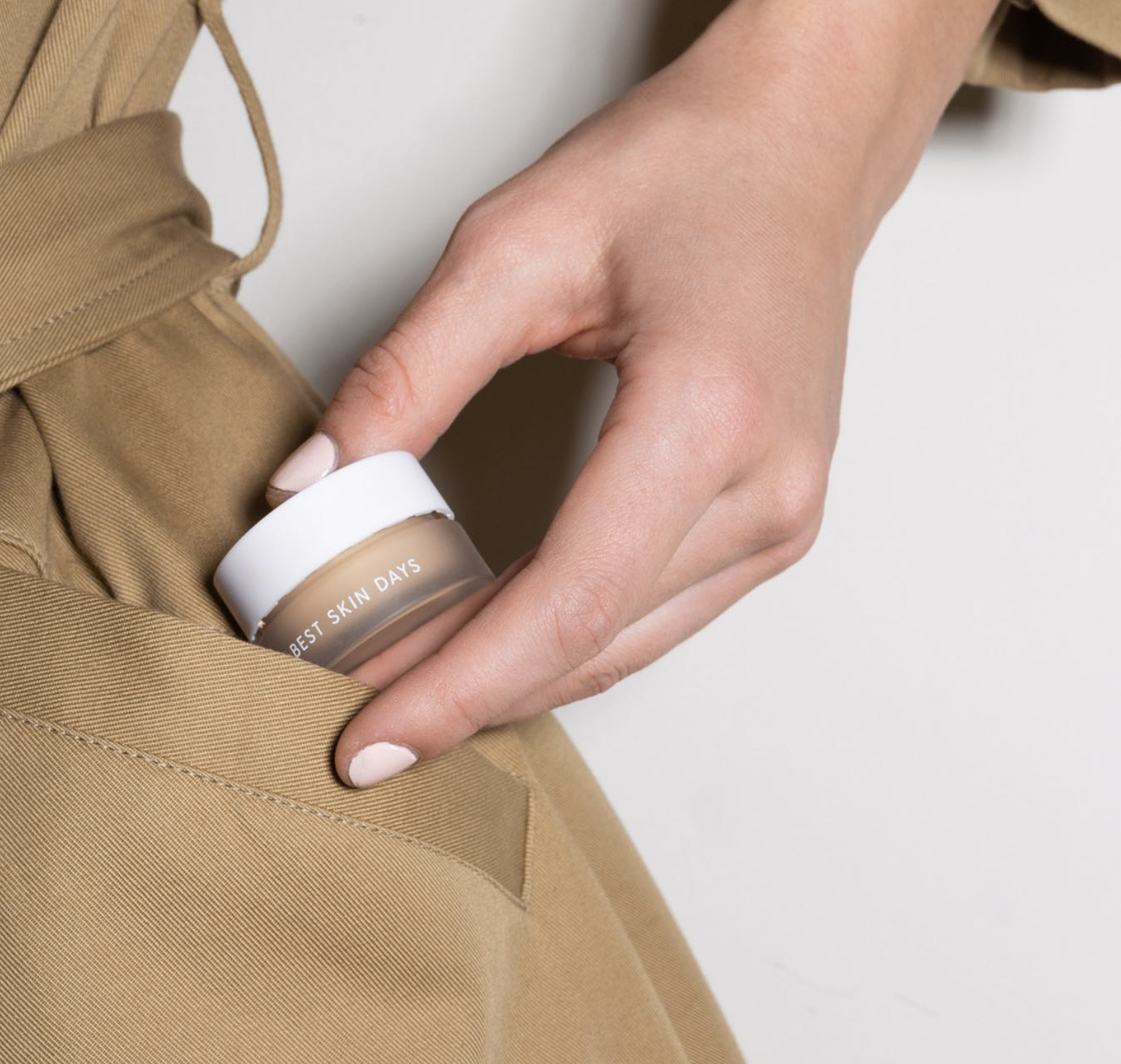 Iris&Romeo
4 Iris&Romeo Best Skin Days
Woman-owned Iris&Romeo's 5-in-1 skincare-meets-makeup formula evens out skin tone while boosting collagen and hydration for firm, glowing skin. All you need is one simple swipe in the morning for a serum, moisturizer, skin tint, sunscreen, and blue light protector from one jar.
Find it here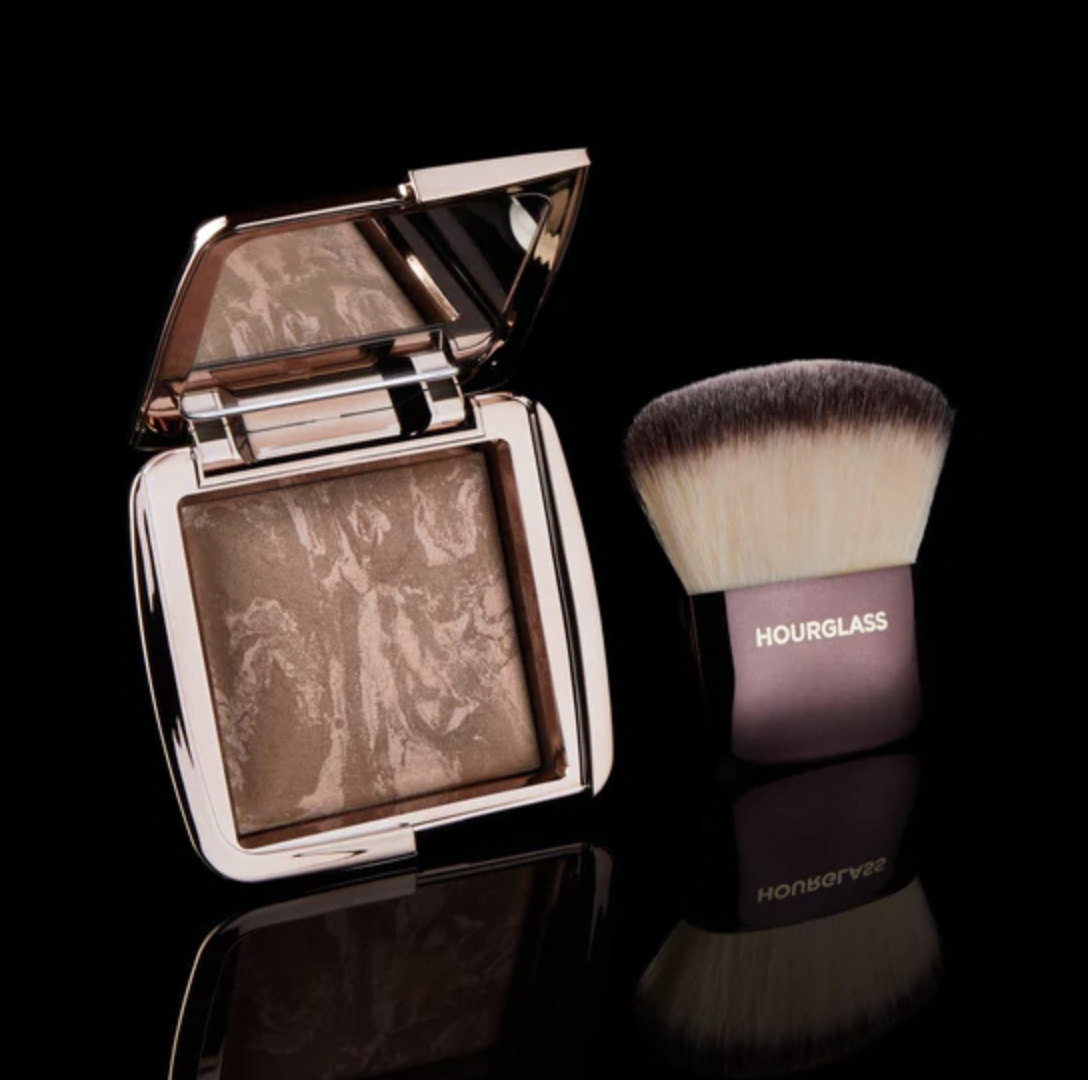 Hourglass
5 Hourglass Ambient Lighting Bronzer
Get an all-over sun-kissed glow from your cheeks to your eyes with cruelty-free luxury beauty brand Hourglass Cosmetic's bronzer duo. The silky texture leaves no room for mistakes as you seamlessly contour and highlight the whole face while defining the eyes with the darkest shade.
FInd it here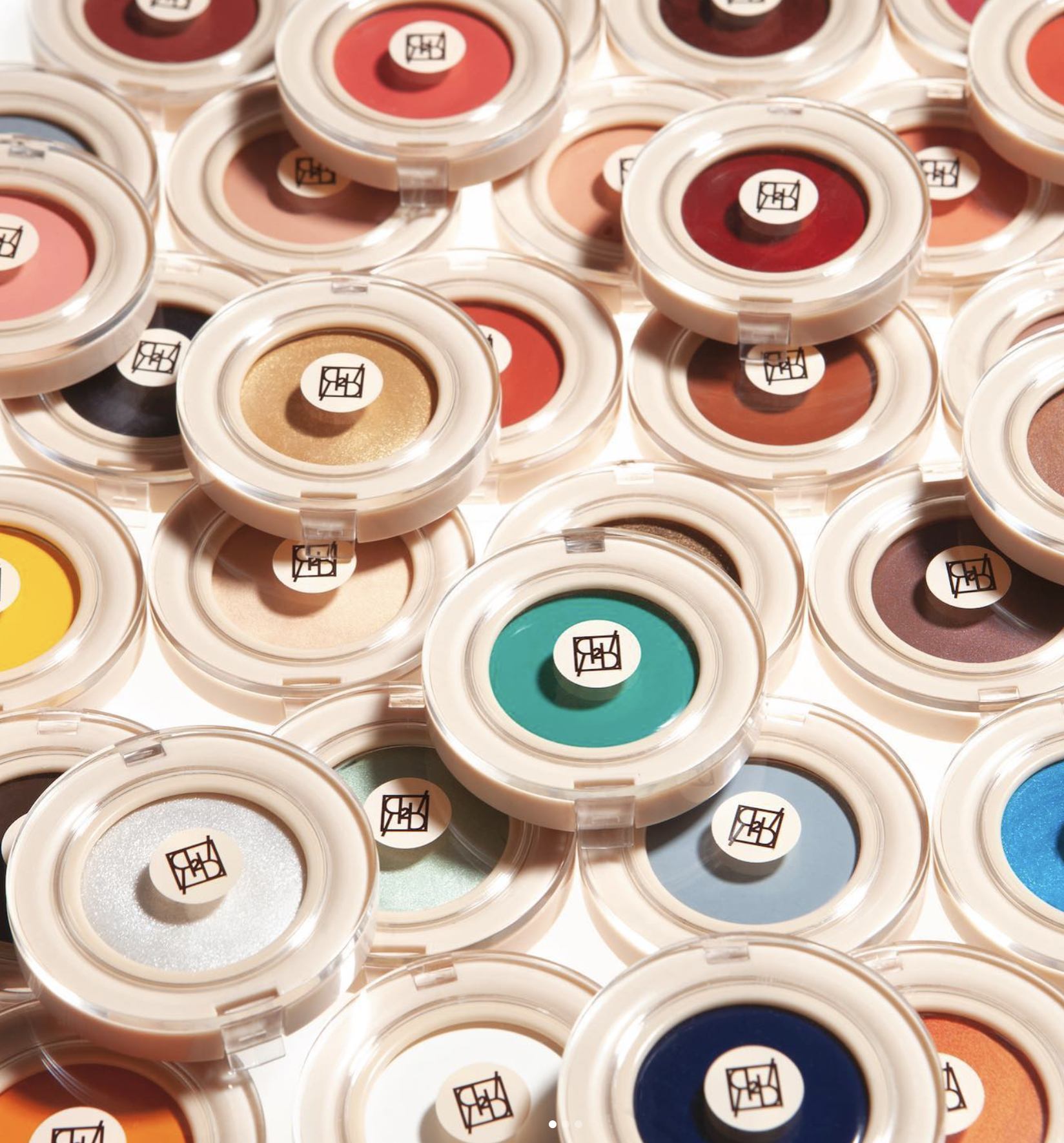 R2R Cosmetics
6 R2R Cosmetics All-in-One Velvet Paint
These adorable pots are reminiscent of face paint, but the smooth, blendable formula from New York City's R2R is so much more. With more than 45 waterproof colors to choose from, let your imagination run wild as you mix and match neutral, warm, and cool colors to perfect everything from lip liner to highlighter.
Find it here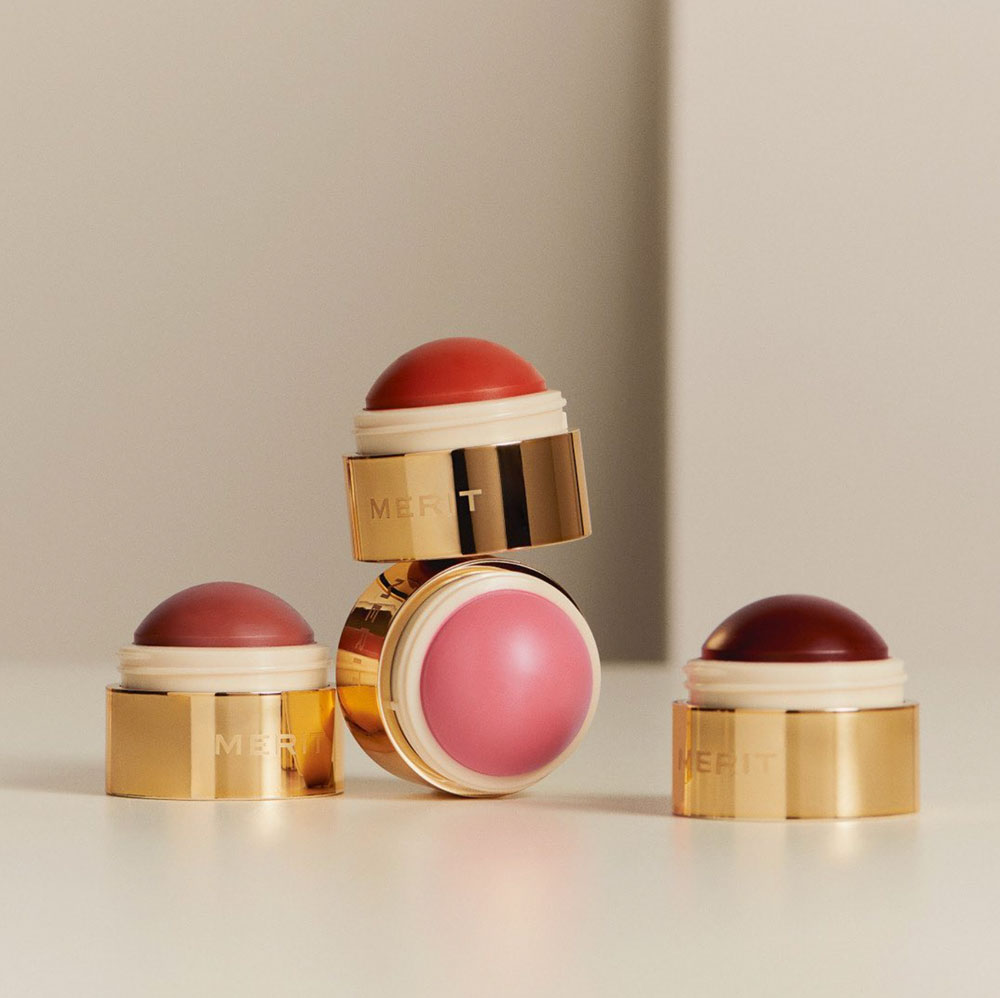 Merit
7 Merit Flush Balm
Believing less is more, Merit was born to deliver well-edited essentials to your vanity. This cream balm seamlessly melts into the skin and comes in nine shades that act as eyeshadow, blush, and lip tint so you can multitask away. Plus, the luxe packaging is made with recycled plastic and either recyclable, reusable, or compostable.
FIND IT HERE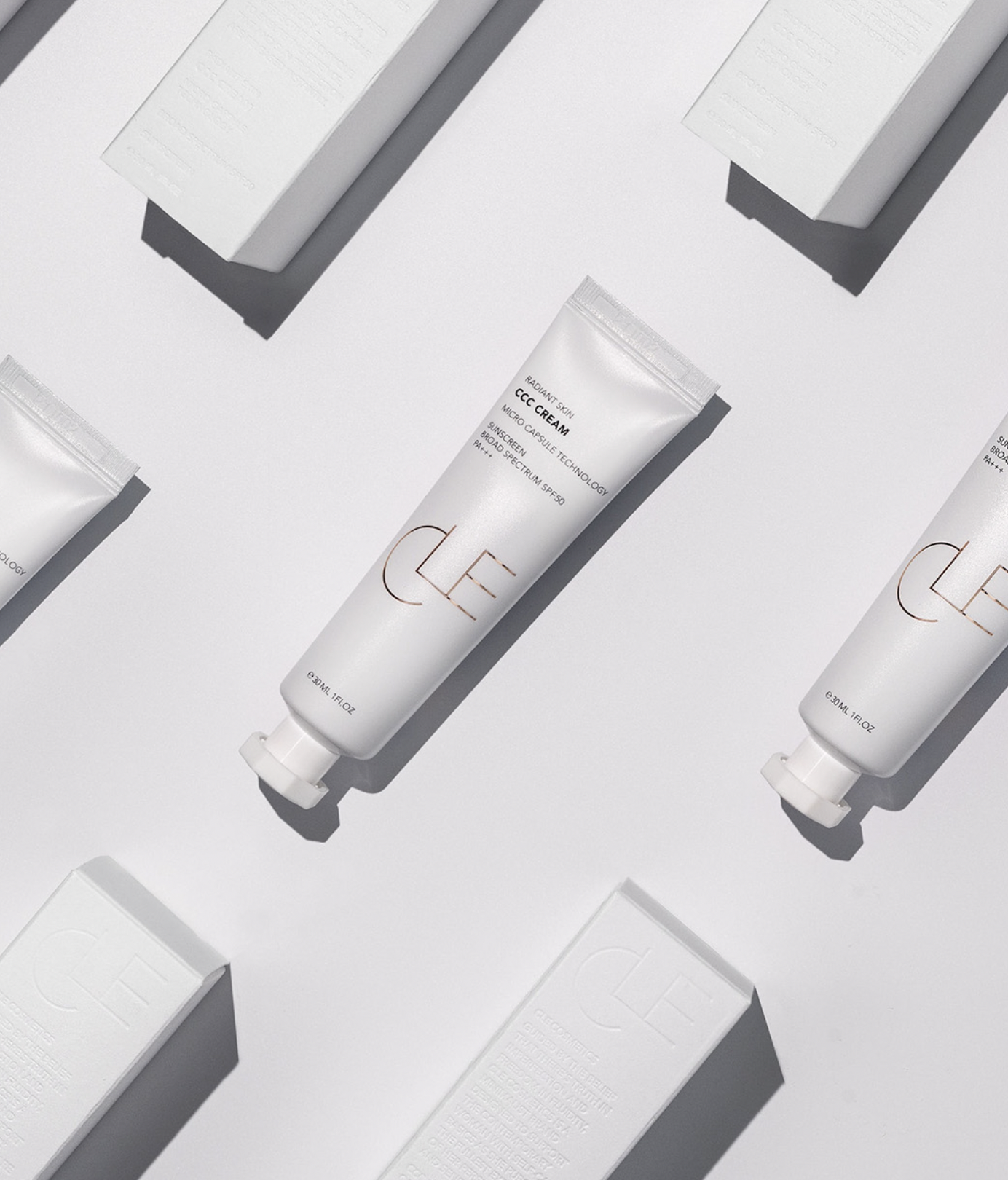 CLE Cosmetics
8 CLE Cosmetics CCC Cream
A primer-and-foundation all-in-one with additional SPF 50 coverage? Utilizing Korean technology, CLE's travel-friendly complexion cream is here to save some extra time. Micro-capsule technology provides buildable coverage and a lightweight, satin finish.
Find it here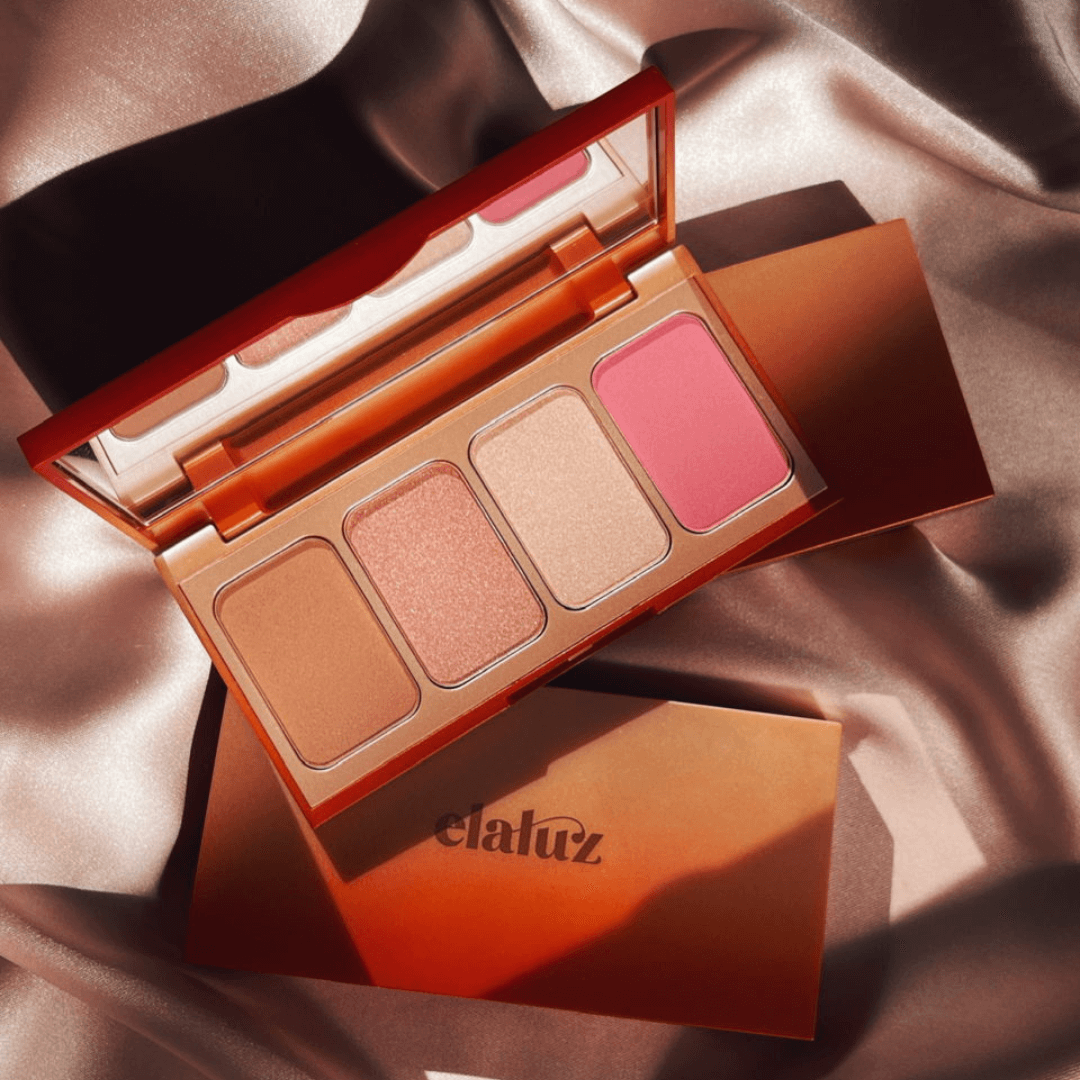 Elaluz
9 Elaluz
Entrepreneur Camila Coelho's Elaluz focuses on clean, mindful formulas, which is why this all-in-one palette is a makeup bag staple. Its golden highlighters, glowing bronzer, and pigmented blush give you a radiant, bronzed glow all day, every day.
Find it here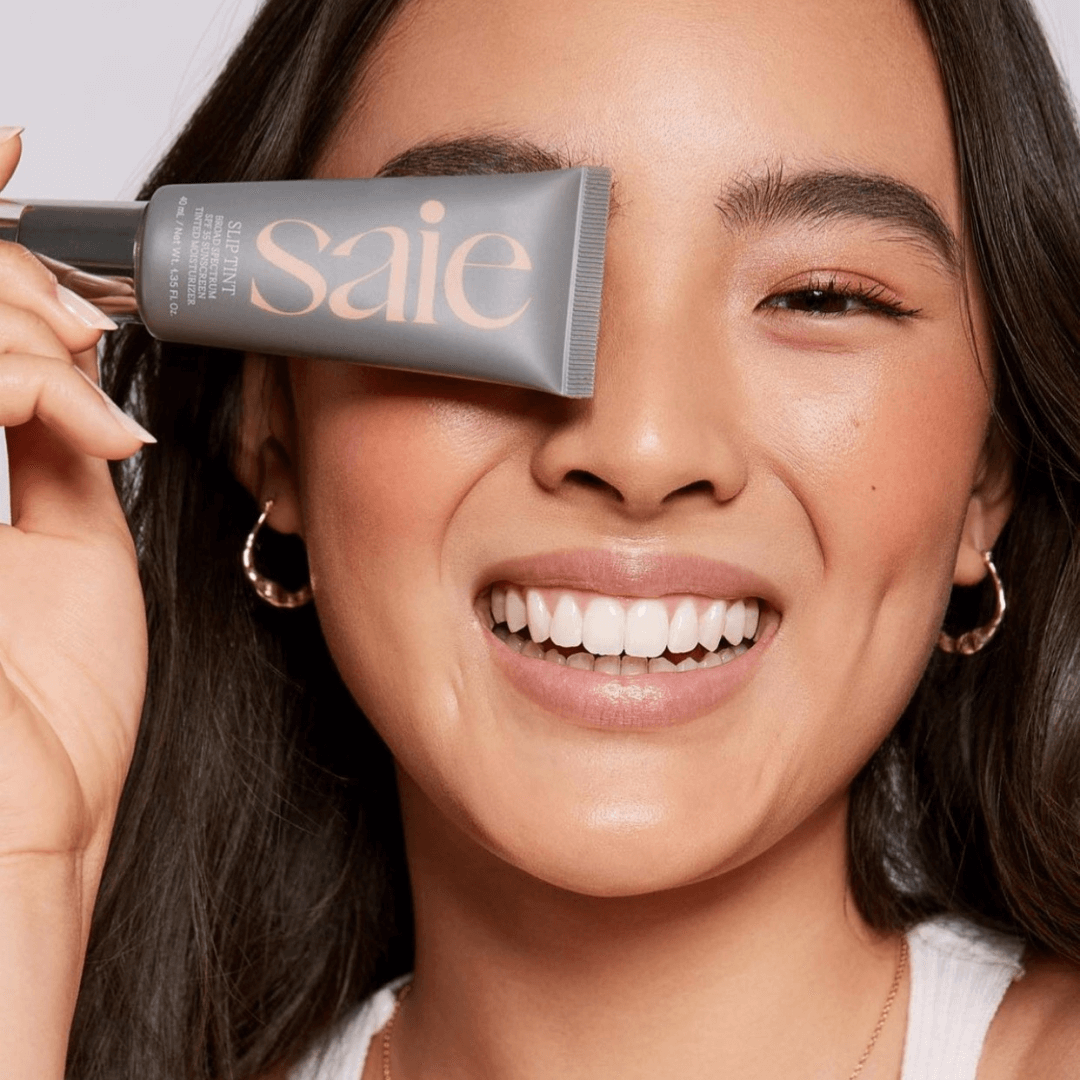 Saie
10 Saie Slip Tint
Hydrating hyaluronic acid combines with SPF 35 to deliver a dewy, sun-protected glow in clean beauty brand Saie's tinted moisturizer. Blend and go so there's no need to layer product after product.
Find it here
Here at VegNews, we live and breathe the vegan lifestyle, and only recommend products we feel make our lives amazing. Occasionally, articles may include shopping links where we might earn a small commission. In no way does this effect the editorial integrity of VegNews.