There are a few theories about where sprinkles first came from, but one of the most common involves a Dutch man called Erven H. De Jong. The confectioner wasn't baking a cake or churning ice cream … no, his creation involved a simple loaf of bread.
The story goes that De Jong invented a now-iconic Dutch dish called hagelslag in the early 1900s, which involves scattering chocolate sprinkles over buttered slices of bread. After that, sprinkles "somehow reached the Tri-State and New England area in the 1930s," notes Massachusetts brand Ron's Gourmet Ice Cream. "And started their climb to rainbow fame."
Hagelslag is still eaten across the Netherlands, and in Australia, a similar dish called Fairy Bread features multi-colored sprinkles. But for the most part, sprinkles are now used in baking and as an ice cream topper. They're sugary, delicious, and colorful, but are they vegan? Here's everything you need to know.
Are all sprinkles vegan?
Sprinkles (which are also referred to as "jimmies" in the US or "hundreds and thousands" in the UK) are essentially tiny pieces of candy. They are often used as edible decorations for things like cakes, cupcakes, and cookies, and they're also often scattered over ice cream.

While most of the ingredients used to make sprinkles are vegan, like sugar, corn syrup, and artificial flavorings, sometimes, they can include animal products, like dairy and confectioner's glaze. The latter—often used by brands to make candy shiny and smooth—contains shellac, which is derived from female lac bugs.

Sprinkles may also contain food coloring called carmine, which is derived from crushed beetles, and beeswax, which, as the name implies, is made by bees.
Vegan sprinkle brands
Good news: not all sprinkle brands use the above ingredients. If you're looking to add extra color to your dessert or baked good, without all the insect products, here are some of the best vegan sprinkles on the market.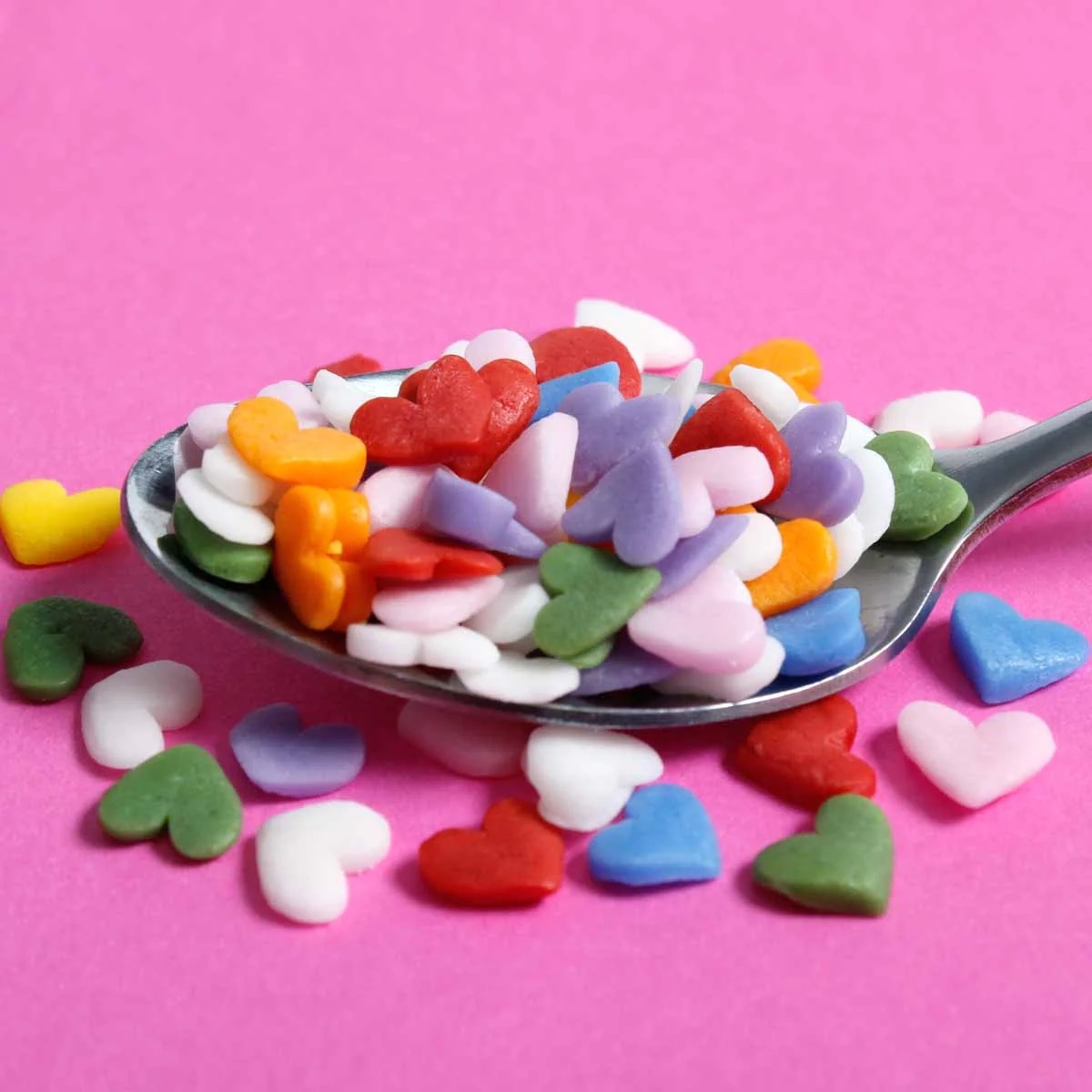 Baking Time Club
1 Baking Time Club
British brand Baking Time Club was founded by Lavinia Drake, who has been vegan since 2015. She was fed up with struggling to find suitable cake decorations, so she created her own! Everything on the site is totally plant-based and gluten-free, including the massive range of sprinkles. Seriously, you can find everything from vegan sprinkle hearts to sequins to stars to sugar strands. Whatever you're baking, this brand has the vegan sprinkles for you.
Find it here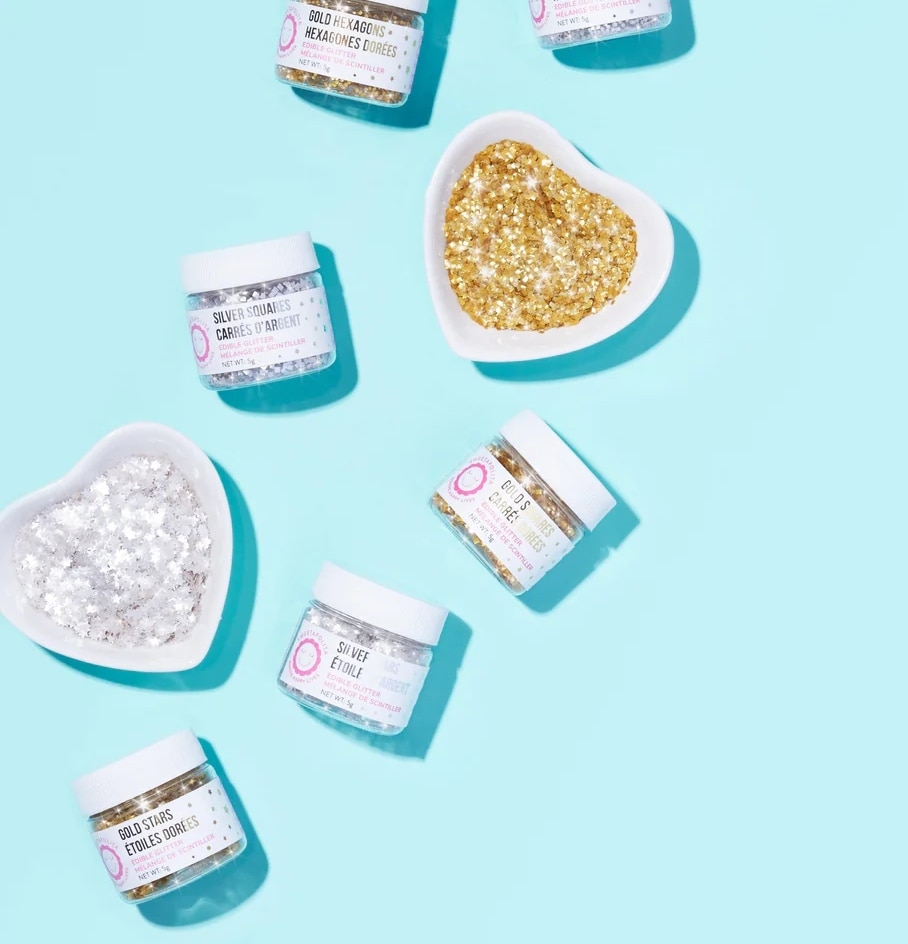 Sweetapolita
2 Sweetapolita
Canadian brand Sweetapolita isn't 100-percent vegan, but it does have a whole section of its website dedicated to vegan sprinkles and vegan sprinkles only. Try the "Jelly Bean" Crunchy Sprinkles for a rainbow effect, or if you're looking for something super sparkly, try the All That Twinkles Edible Glitter Blend, which features tiny metallic stars, squares, and hexagons.
Find it here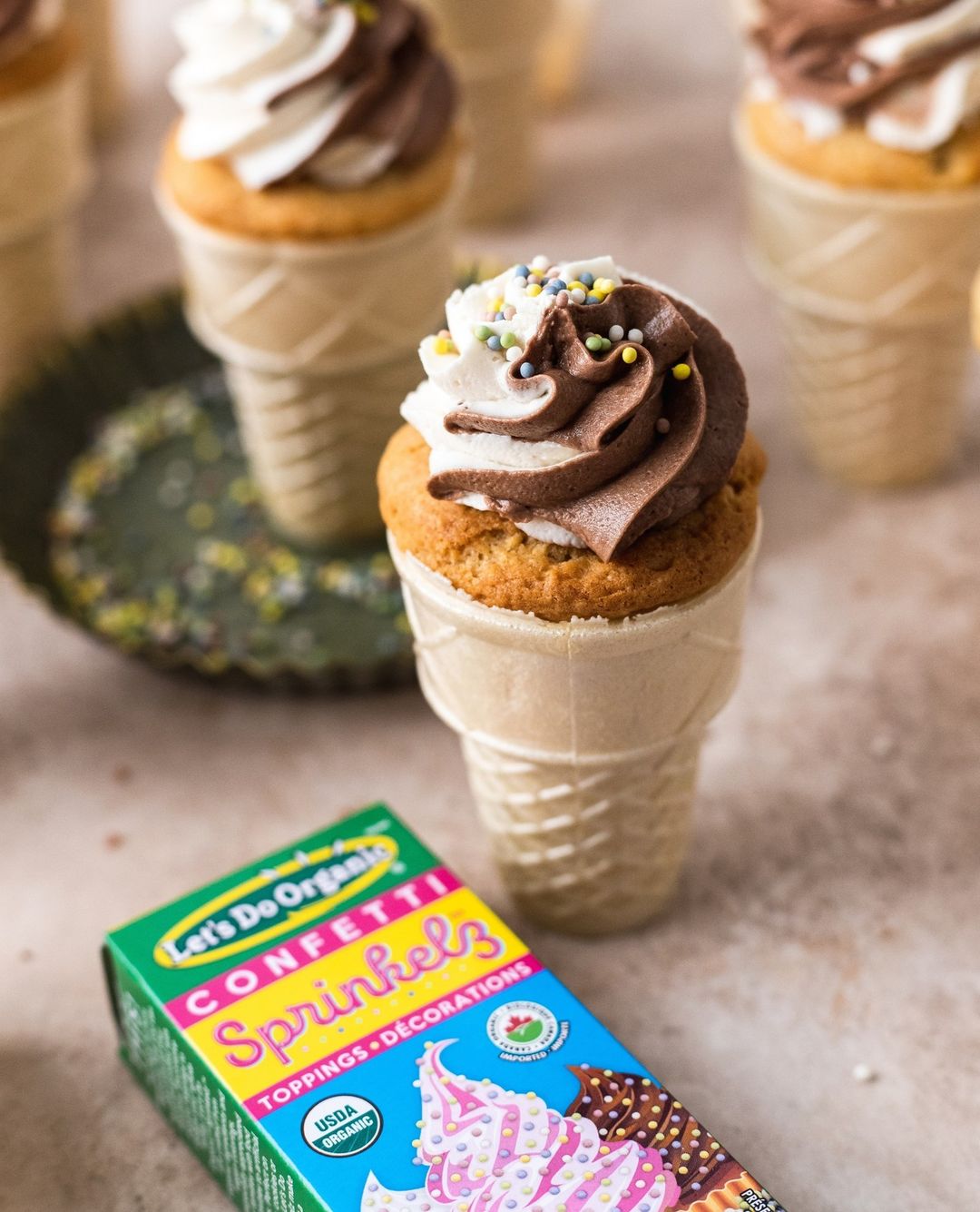 Let's Do Organic/Instagram
3 Let's Do Organic
If you prefer to bake without using artificial colors but still want an impressive-looking cake, then you don't have to miss out on sprinkles. These Confetti Sprinkelz by Let's Do Organic are made with natural coloring from vegetables like red cabbage and beetroot and spices like curcumin and turmeric. Plus, they're gluten-free, USDA Organic, and kosher-certified.
find it here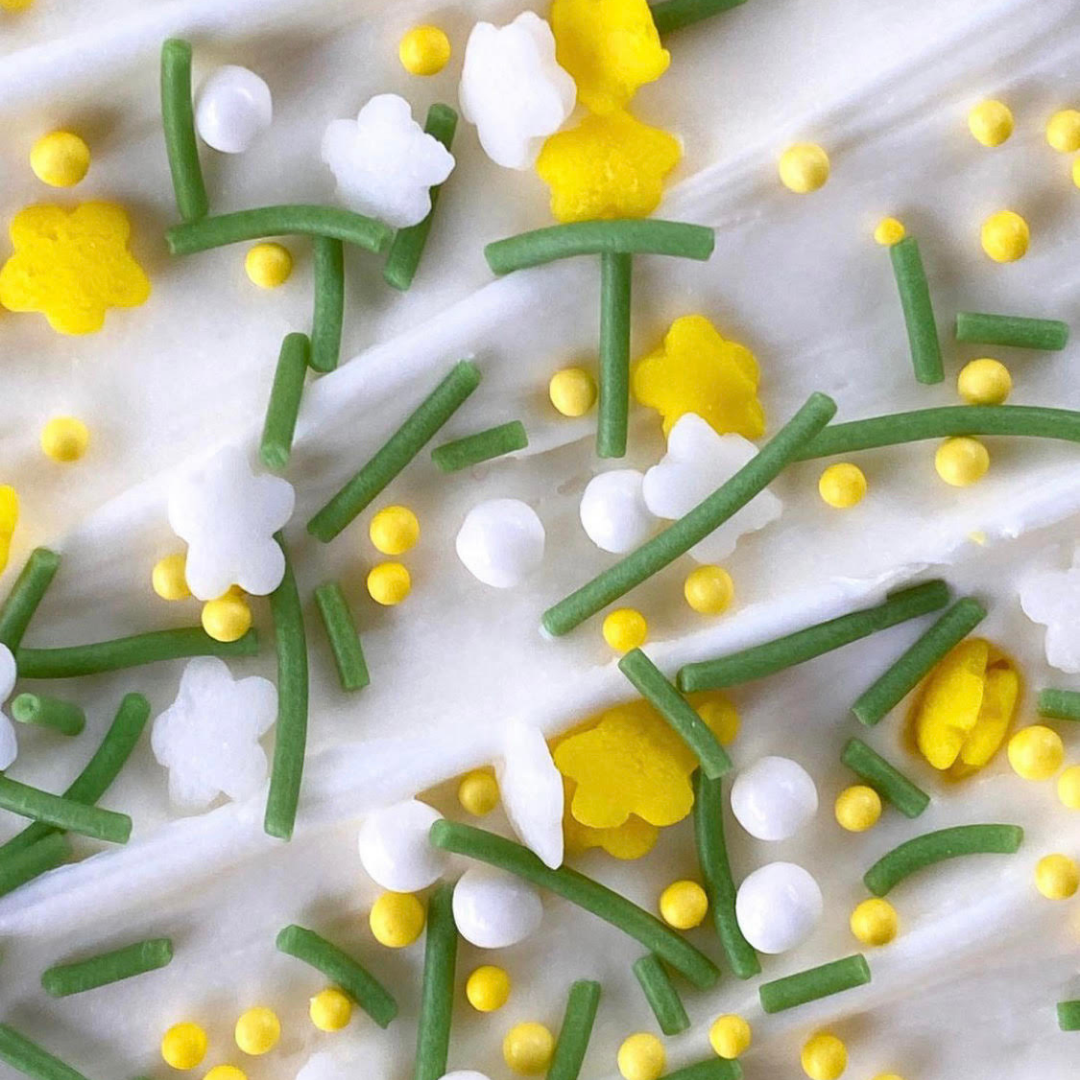 Supernatural
4 Supernatural
Supernatural is another brand that loves to support creativity in our sweet treats but isn't a huge fan of artificial colors. It offers a wide range of baking products, like plant-based rainbow chips made with white chocolate, and, you guessed it, vegan sprinkles. For the perfect spring cupcakes, try its Spring Sprinkle Set. We also love the Unicorn Tracks Sprinkles, which feature tiny heart- and star-shaped sprinkles made with natural ingredients like potato starch and lemon juice.
find it here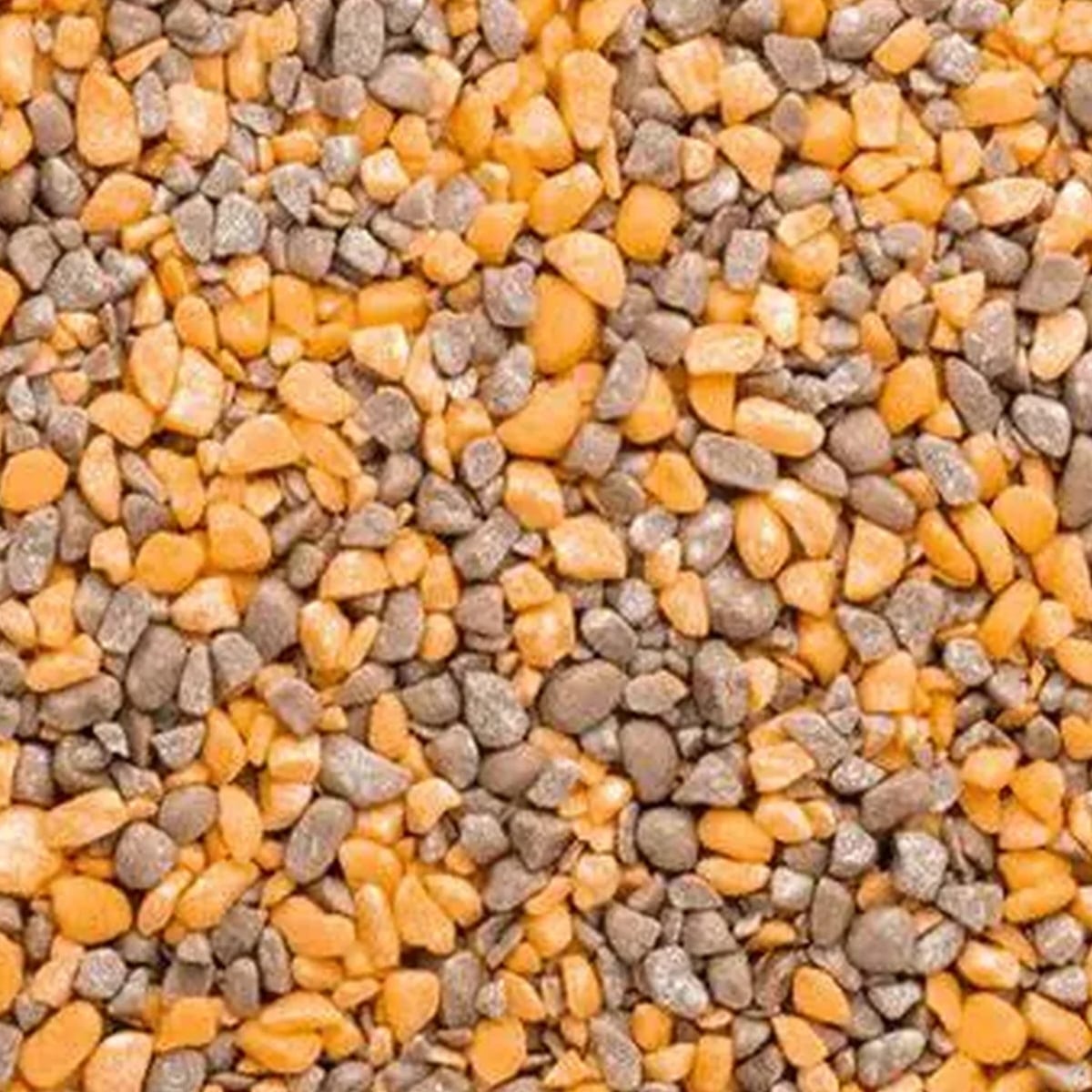 Sweets & Treats
5 Sweets & Treats
Founded back in 2010, Louisiana-based Sweets & Treats is a one-stop shop for premium baking ingredients. Not everything on the site is vegan, but it does have a vegan sprinkle section, because, as the brand admits, "when you bake a perfectly good plant-based cupcake, you shouldn't ruin it with a non-vegan topping." Fun, tasty flavors include Candy Crumbs: Cinnamon Roll, Glitter Flowers, and Crispy Sprinkles: Rainbow.
Find it here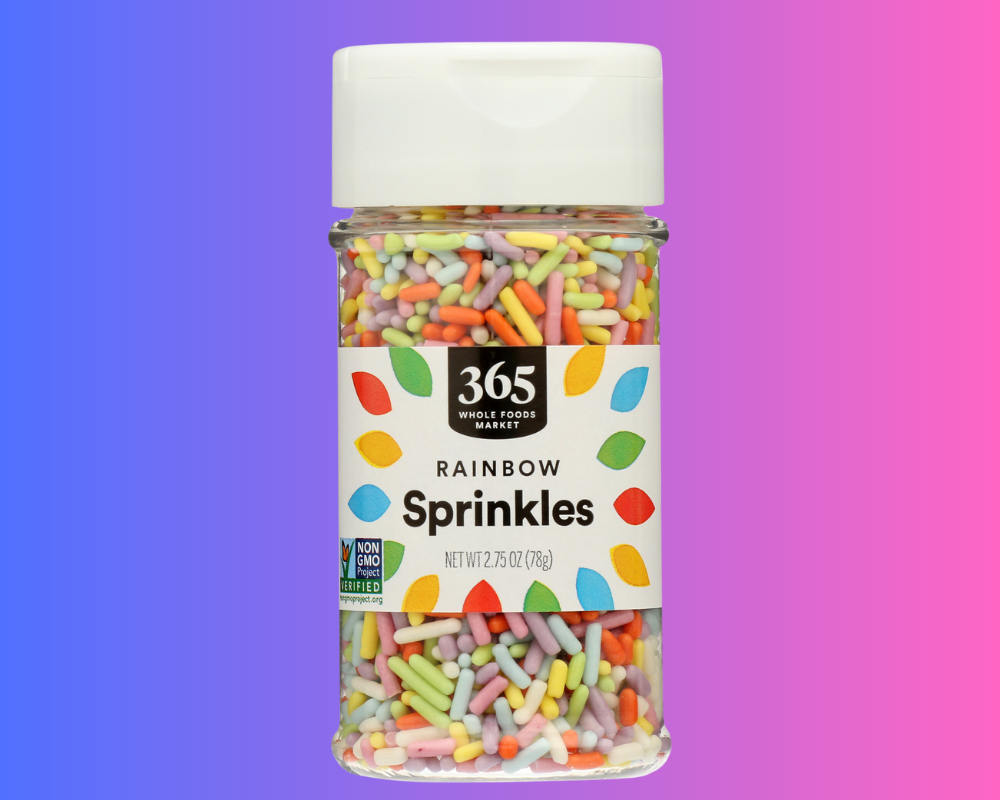 6 Whole Foods
If you're in a rush, you don't have to go out of your way to order vegan sprinkles online. Instead, you can just pop down to your local Whole Foods Market and keep an eye out for the Rainbow Sprinkles in its 365 range. They're totally vegan and colored with natural ingredients like spirulina, turmeric, and red cabbage.
Find it here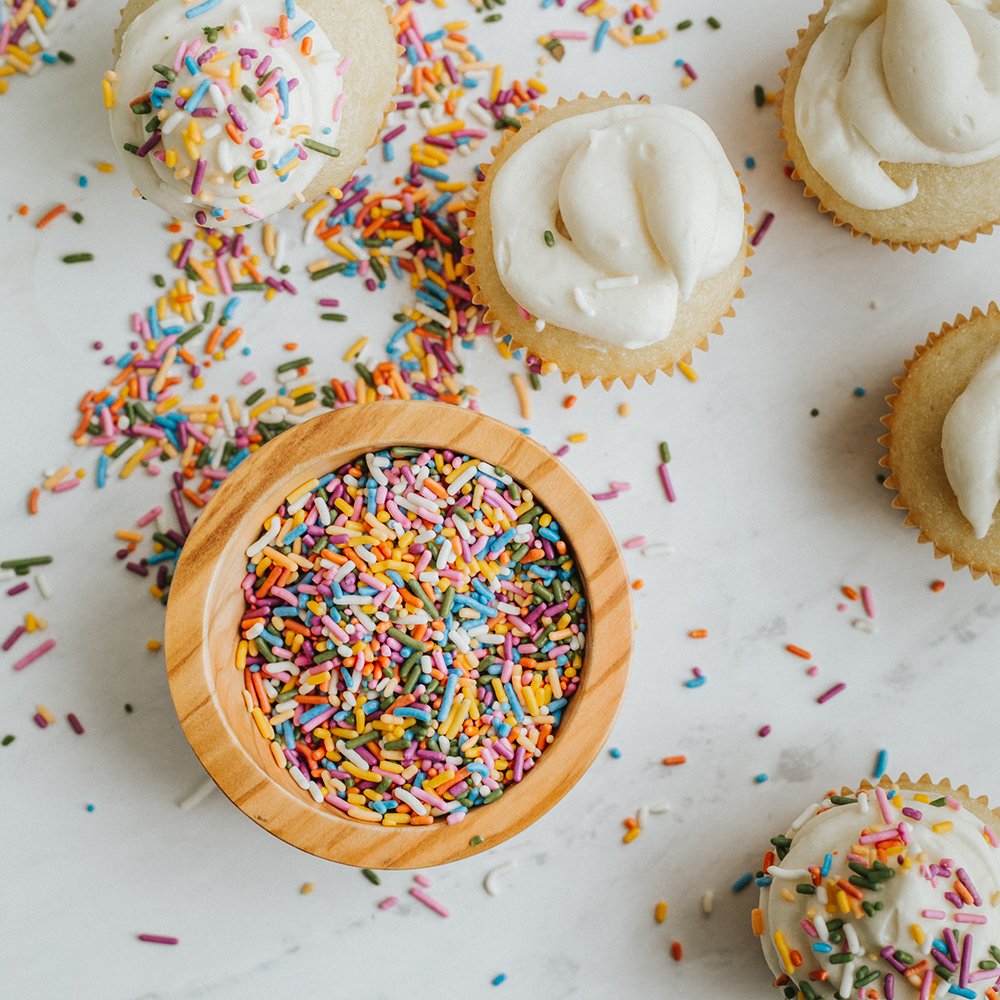 Color Kitchen Foods
7 Color Kitchen Foods
US brand Color Kitchen Foods was founded by Ashley Phelps who wanted to enjoy colorful sweet treats without compromising her health. The brand's popular vegan sprinkles, which include Rainbow and Nonpareil, are made with plant-based ingredients like carnauba wax, natural vanilla flavor, beta carotene, and spirulina extract.
Find it here
For more on vegan baking, read:
Here at VegNews, we live and breathe the vegan lifestyle, and only recommend products we feel make our lives amazing. Occasionally, articles may include shopping links where we might earn a small commission. In no way does this effect the editorial integrity of VegNews.