With almost 2,800 stores across the US, Kroger is one of the nation's favorite places to shop. In fact, the chain serves around 11 million customers a day. If you're heading down to the store soon (or you're filling up your virtual shopping cart), then good news: the chain has an ever-expanding range of plant-based choices on its shelves. If you're not sure what to grab, here are some of our favorite vegan finds at Kroger, from corn dogs to snack bars to ice cream.
The best vegan products to pick up at Kroger right now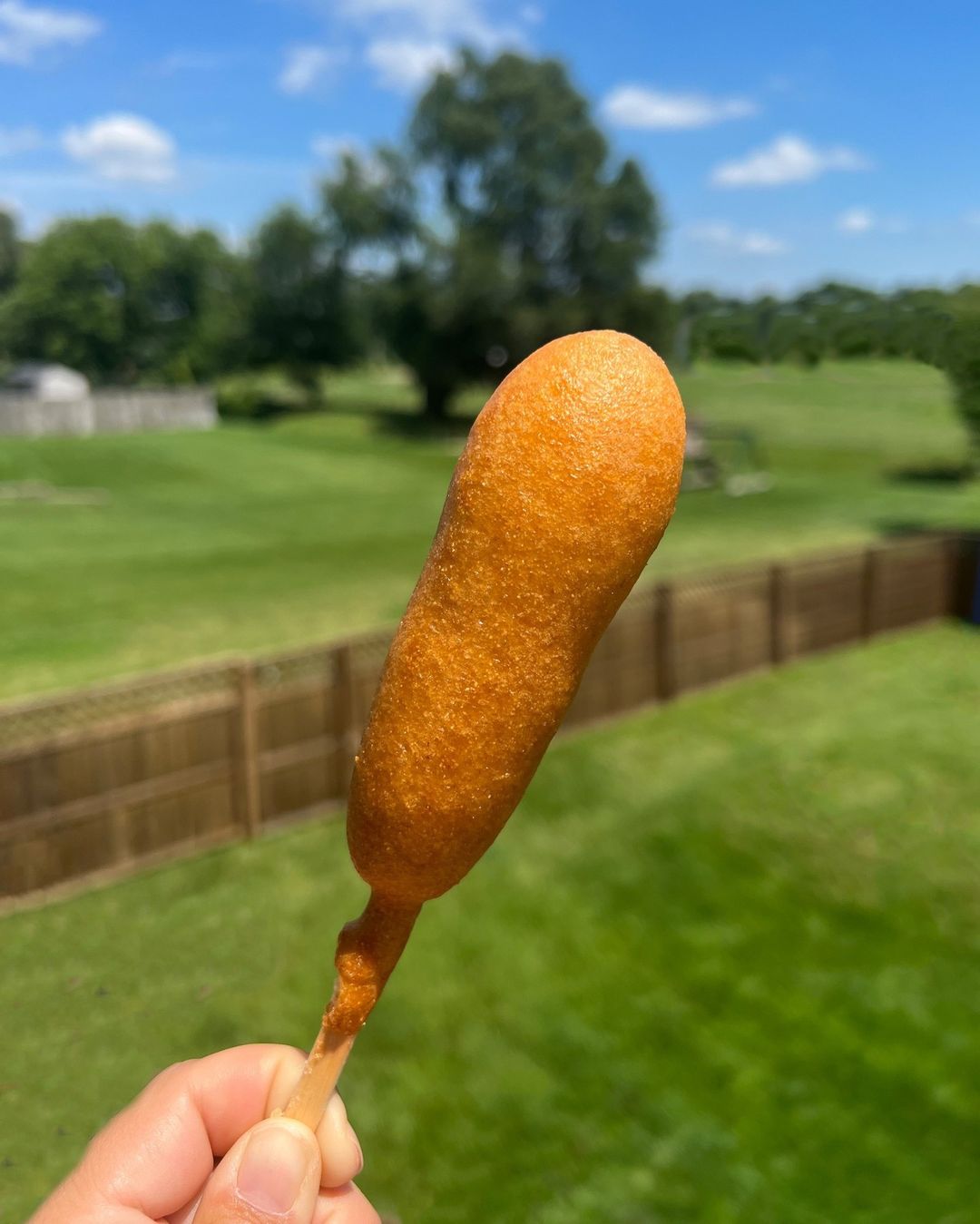 MorningStar Farms/Instagram
1 MorningStar Farms Corn Dogs
Corn dogs are a classic American street food, but unfortunately for vegans, most versions are made with processed meat. But if you're missing the taste of hot dogs wrapped in cornmeal batter, then good news: MorningStar Farms has created a totally vegan version of the nostalgic snack. Unlike the original, it's also totally cholesterol-free.
Check it out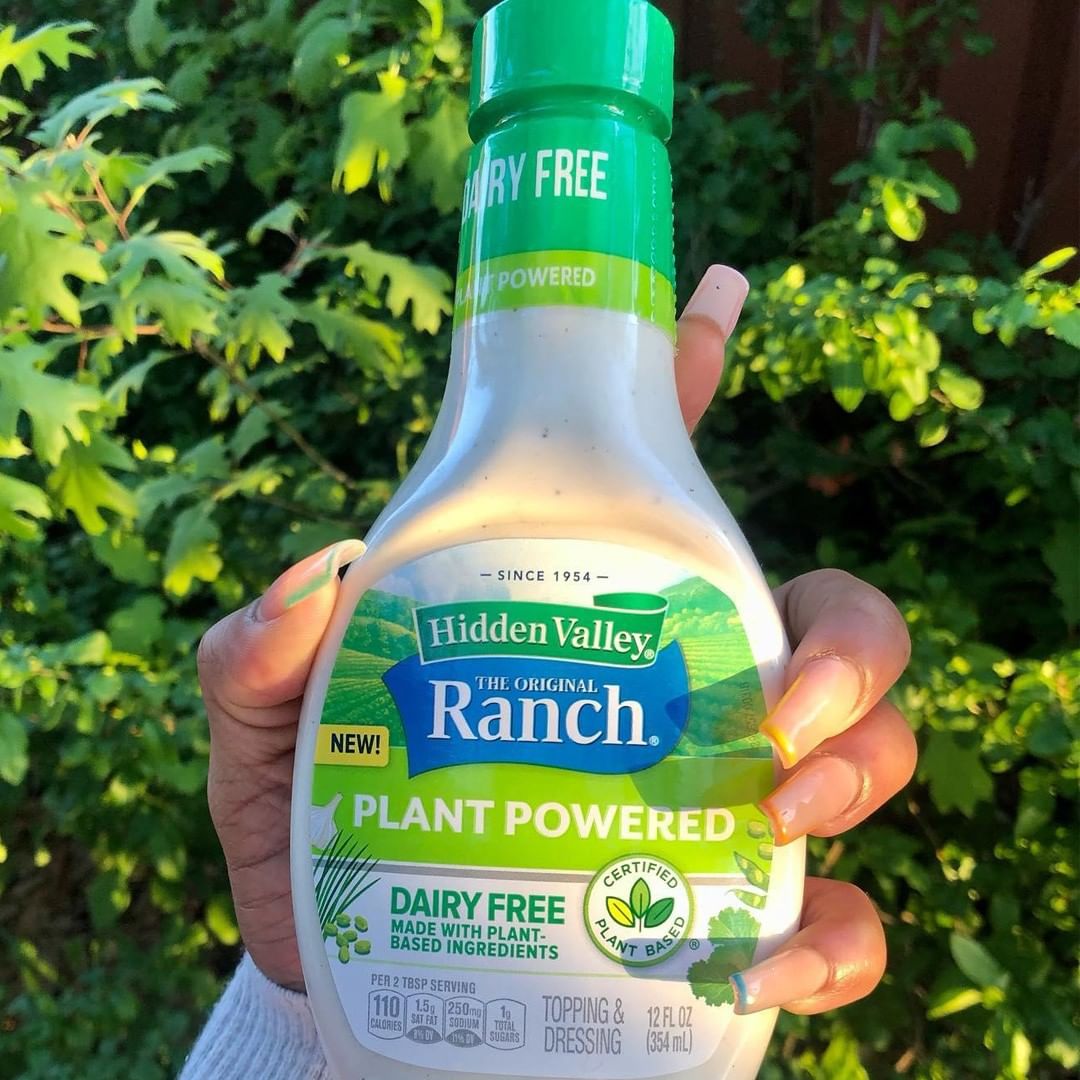 @plantbaenicoya/Instagram
2 Hidden Valley Vegan Ranch
From buffalo cauliflower to French fries to sandwiches and salads, few foods don't benefit from an extra drizzle of ranch. This dairy-free dressing from Hidden Valley is just as creamy as the original, only it's made with soybeans.
Check it out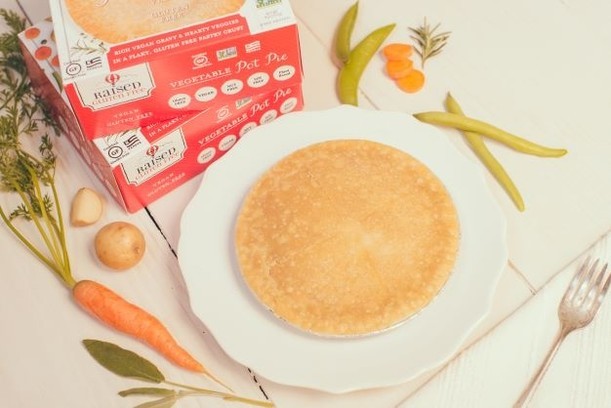 Raised Gluten Free/Instagram
3 Vegetable Pot Pie
On busy days, it can be difficult to summon up the energy and motivation to make dinner. That's why it's good to stock up the freezer with a pre-baked pot pie, like this one from Raised Gluten Free. Filled with vegetables, like potatoes, carrots, peas, and onions, as well as rich vegan gravy, this pie takes zero preparation. All you need to do is heat the oven and pop it in.
Check it out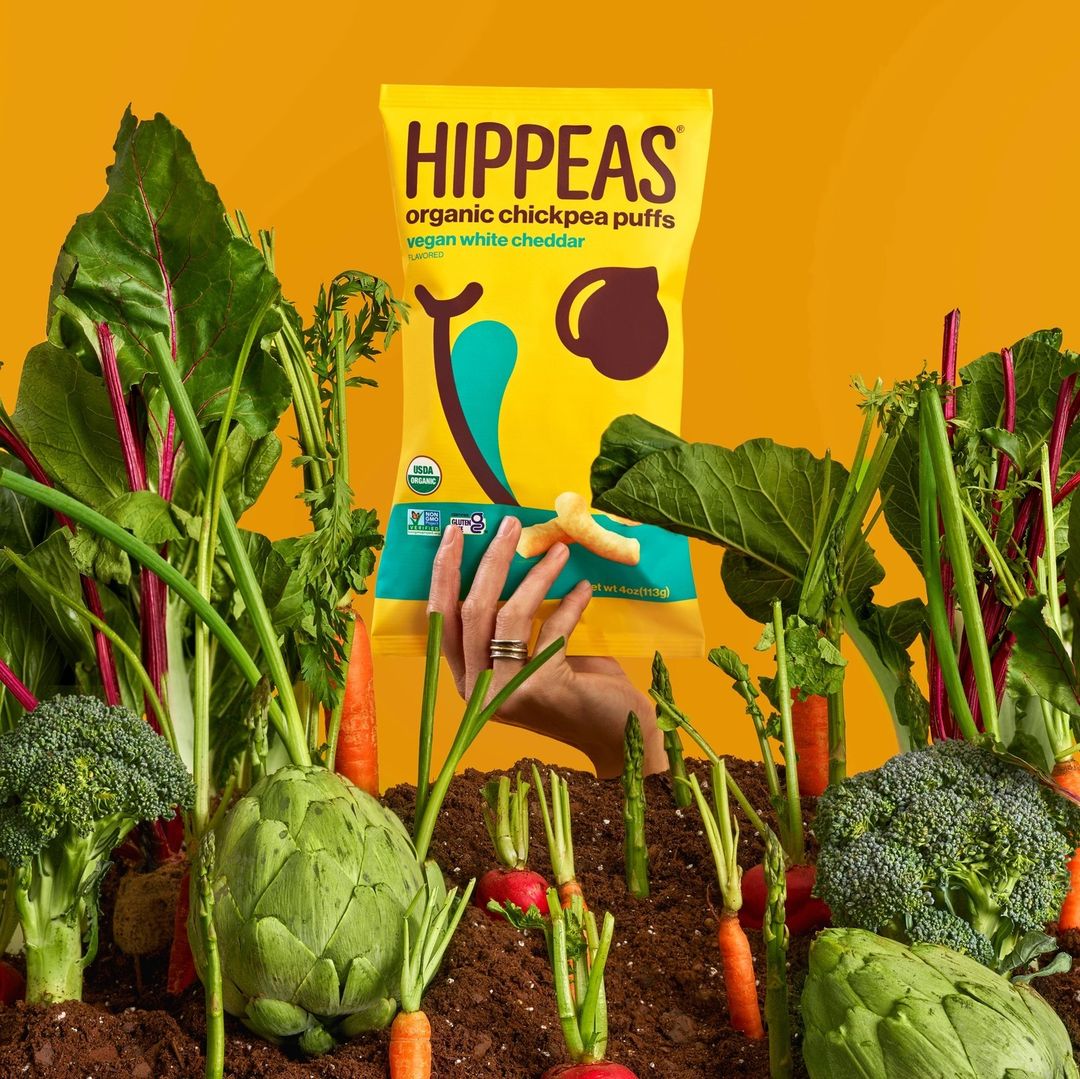 Hippeas/Instagram
4 Hippeas White Cheddar Chickpea Puffs
Regular cheese puffs aren't vegan, because they contain milk. But if you miss this addictive snack, then try these organic, vegan chickpea puffs from Hippeas. As well as White Cheddar, Kroger also offers the brand's Sriracha Sunshine and Nacho Vibes flavors.
Check it out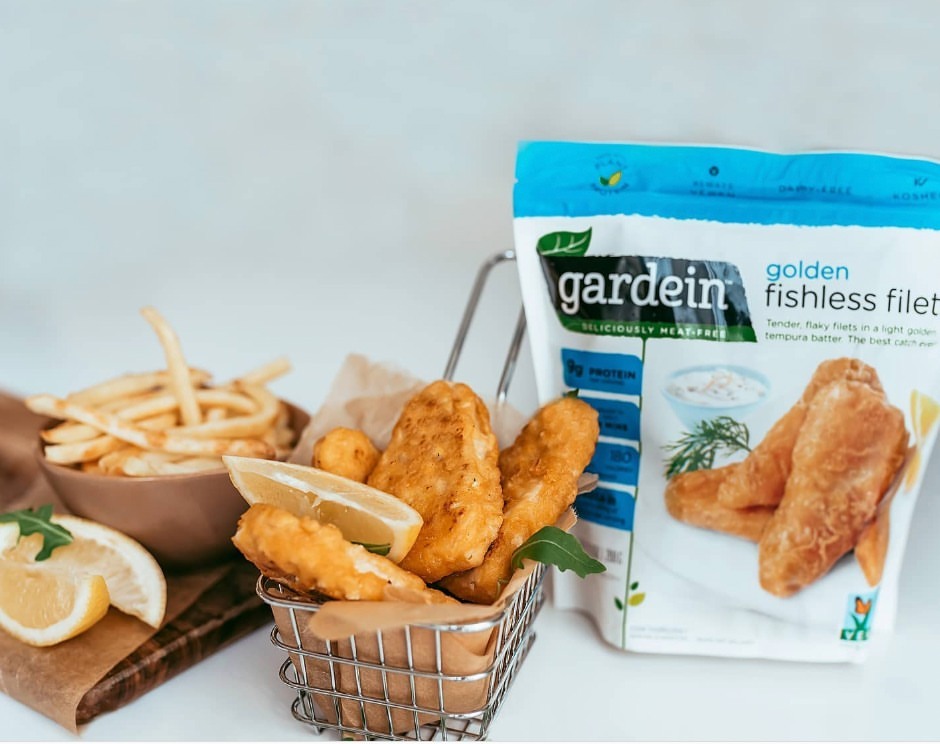 Gardein/Instagram
5 Gardein Fishless Filets
Serve these Gardein Fishless Filets the British way, with creamy mushy peas and thick-cut, chunky fries. Just like regular fish, they're also packed with omega-3s, as well as 9 grams of protein.
Check it out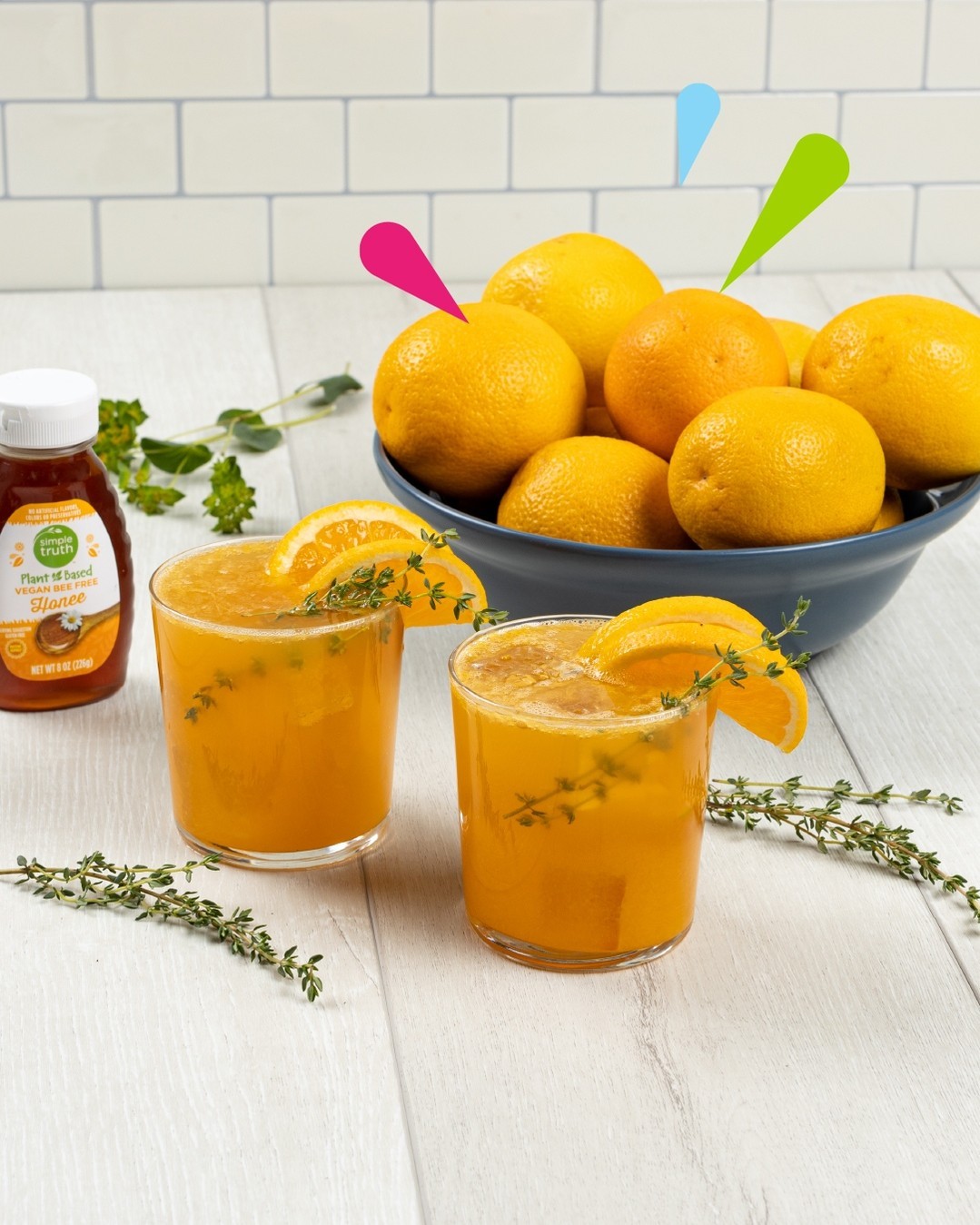 Simple Truth/Instagram
6 Vegan Honee
Because it's made by bees, regular honey usually isn't considered vegan (find out everything you need to know about honey and why bees make it here). But that doesn't mean you have to miss out on the substance's gooey, sugary deliciousness, because this version by Simple Truth, which is made with agave nectar, is vegan.
Check it out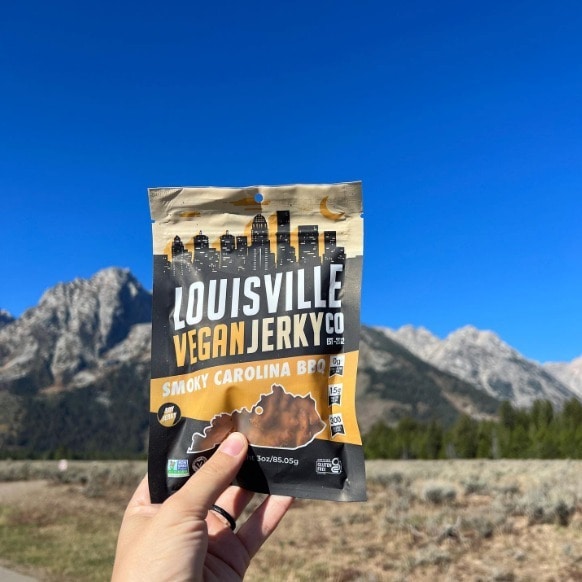 @veg_she/Instagram
7 Louisville Smoky Carolina BBQ Vegan Jerky
Most jerky out there is made with dried meat (usually beef), but Louisville Vegan Jerky gives you the same chewy, salty experience using textured soy protein instead. It's also gluten-free, non-GMO, and seriously addictive. If you're not a fan of BBQ, Kroger offers the brand's Black Pepper, Bacon, Pepperoni, and Buffalo-Dill flavors, too. Why not put them all to the taste test?
Check it out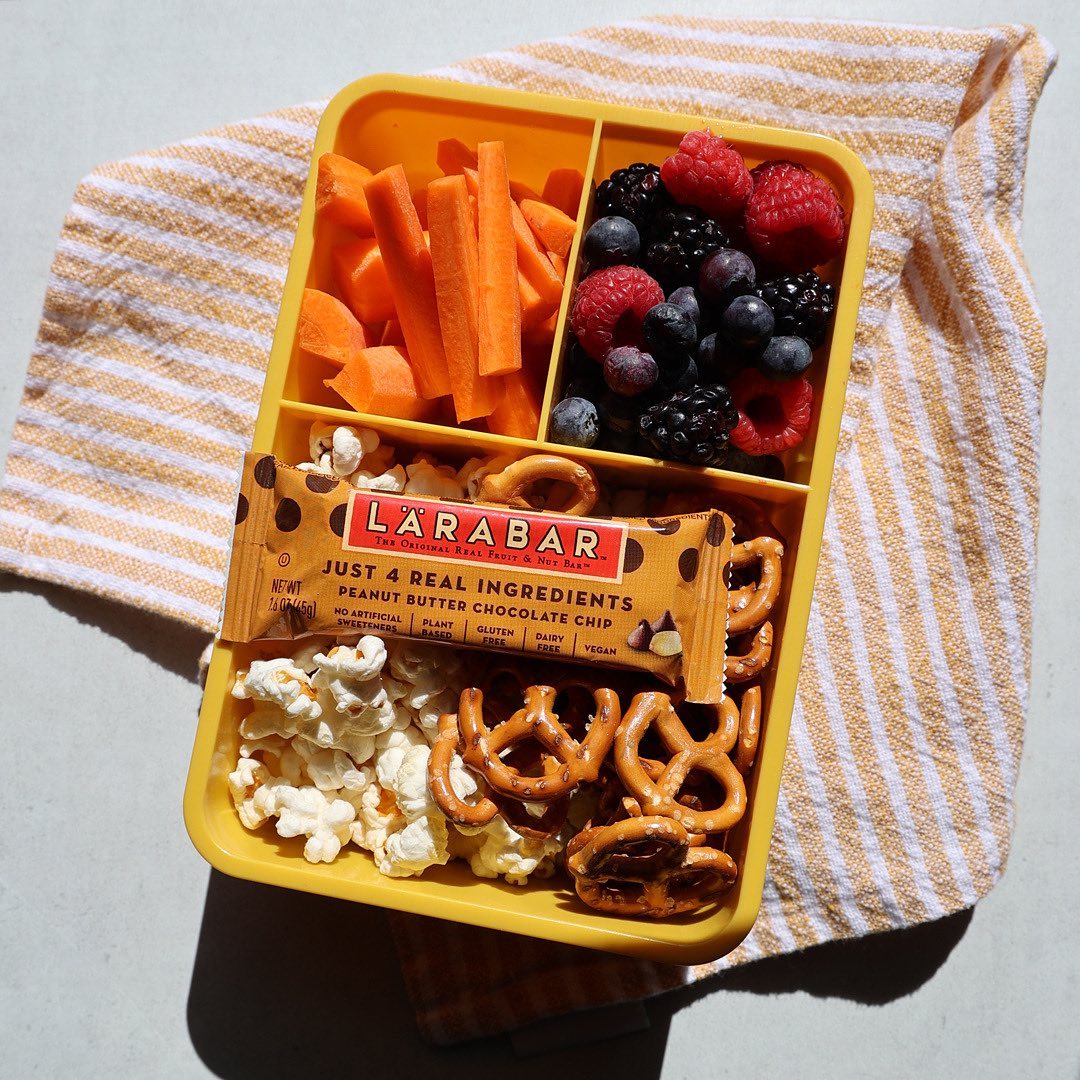 Larabar/Instagram
8 Larabar Peanut Butter Chocolate Chip Snack Bars
Made with a handful of simple, natural ingredients, Larabar's vegan snack bars prioritize nutrition, without compromising on taste. Inspired by the tasty, innovative options in the ice cream industry, flavors don't just include Peanut Butter Chocolate Chip, but there's also Chocolate Raspberry Truffle, Chocolate Chip Cookie Dough, Cherry Pie, and Blueberry Muffin.
Check it out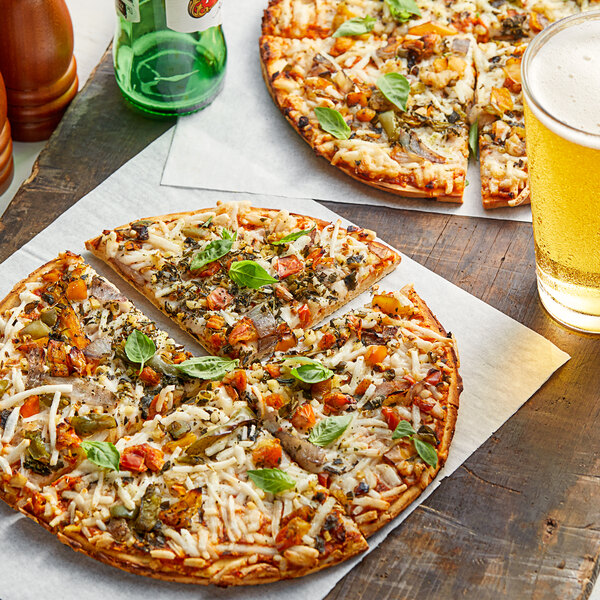 Daiya
9 Daiya Fire-Roasted Vegetable Pizza
You can't go wrong with pizza. It's not only convenient and quick, but it's also arguably one of the world's most comforting and delicious dishes. This option by Daiya is loaded with vegan mozzarella and herby tomato sauce, as well as onions, bell peppers, and roasted garlic.
Check it out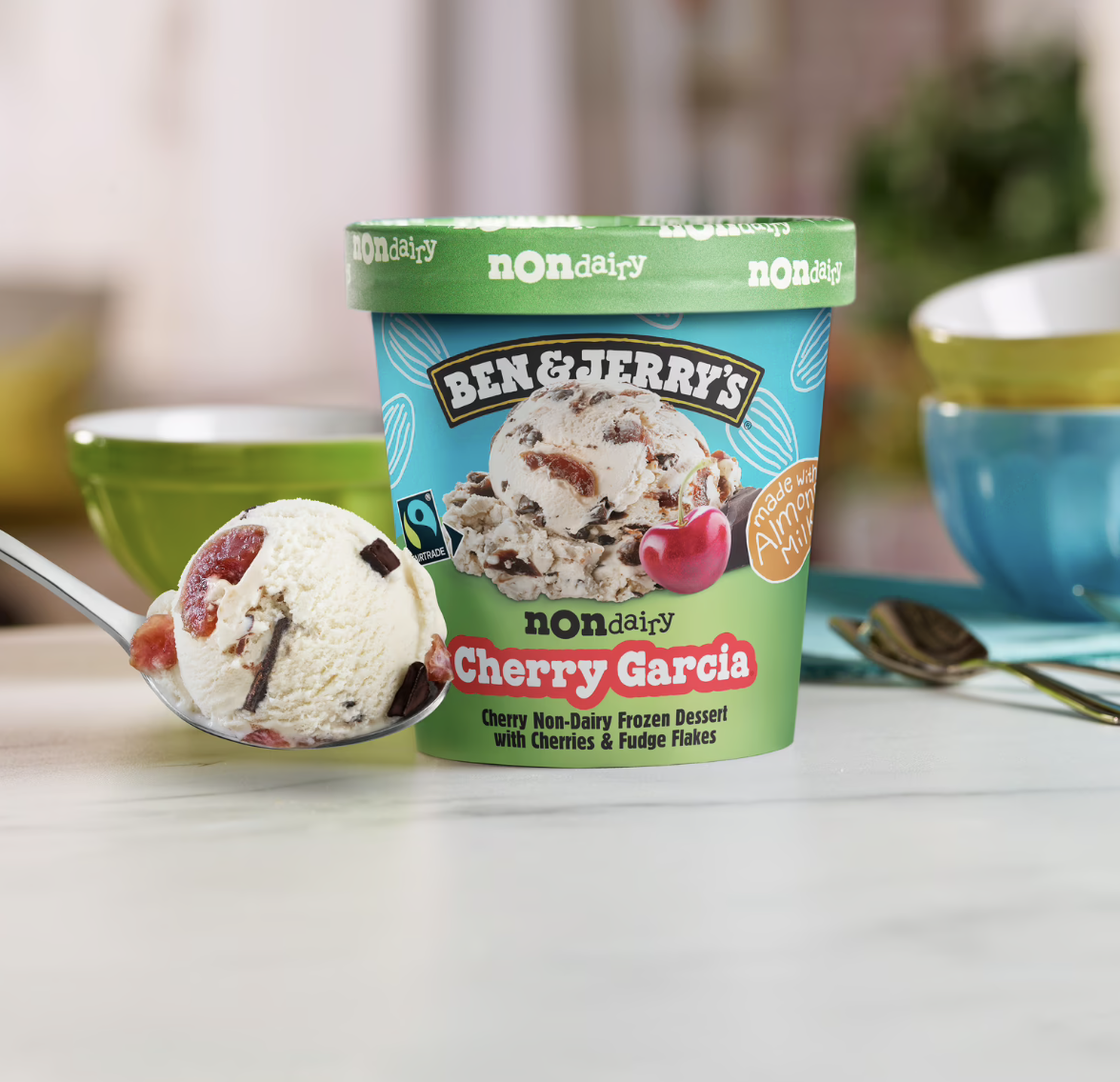 Ben & Jerry's
10 Ben & Jerry's Vegan Cherry Garcia
Ben & Jerry's has been on the ice cream scene since the 1970s, but it wasn't until 2016 that it debuted its first-ever vegan flavor. Since then, it has expanded its non-dairy range consistently, but one of its most popular options is its Dairy Free Cherry Garcia, which is made with almond milk with cherries and fudge pieces.
Check it out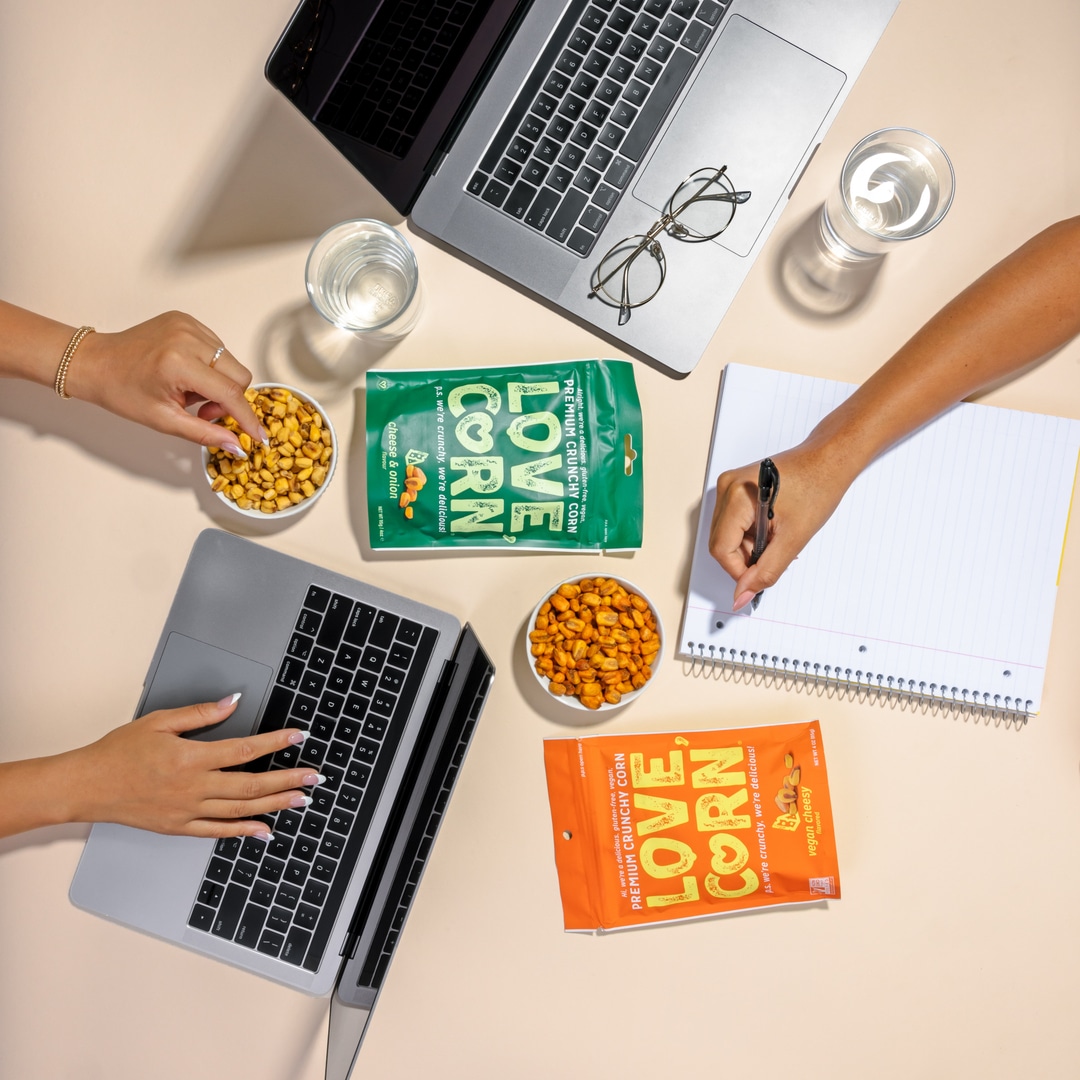 Love Corn/Instagram
11 Love Corn Cheesy Corn
Forget nuts and potato chips, Love Corn's corn snacks are probably about to become your new go-to at lunchtime. They're great right out of the bag, but they also work well sprinkled on top of salads and jacket potatoes too. As well as Cheesy Corn, Kroger offers Love Corn's Smoked BBQ, Salt & Vinegar, Sea Salt, and Habanero Chili flavors.
Check it out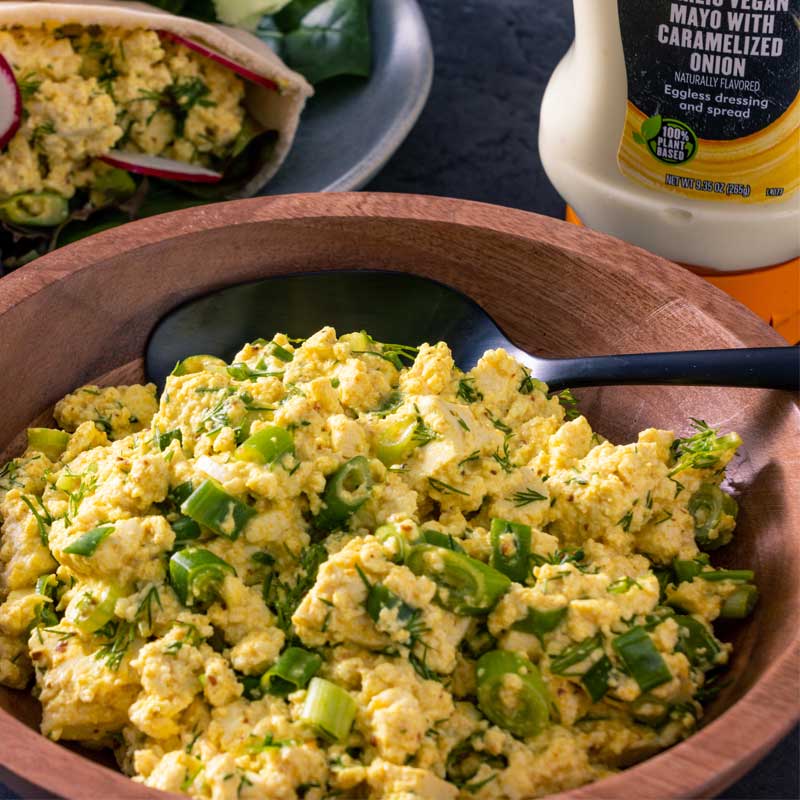 Wicked Kitchen
12 Wicked Foods Caramelized Onion Garlic Vegan Mayo
Launched in the UK, Wicked Foods (also known as Wicked Kitchen) offers a wide range of innovative, tasty vegan products, including pizzas, ice creams, meal pots, and kitchen essentials, like this creamy, flavorful Caramelized Onion Garlic Vegan Mayo.
Check it out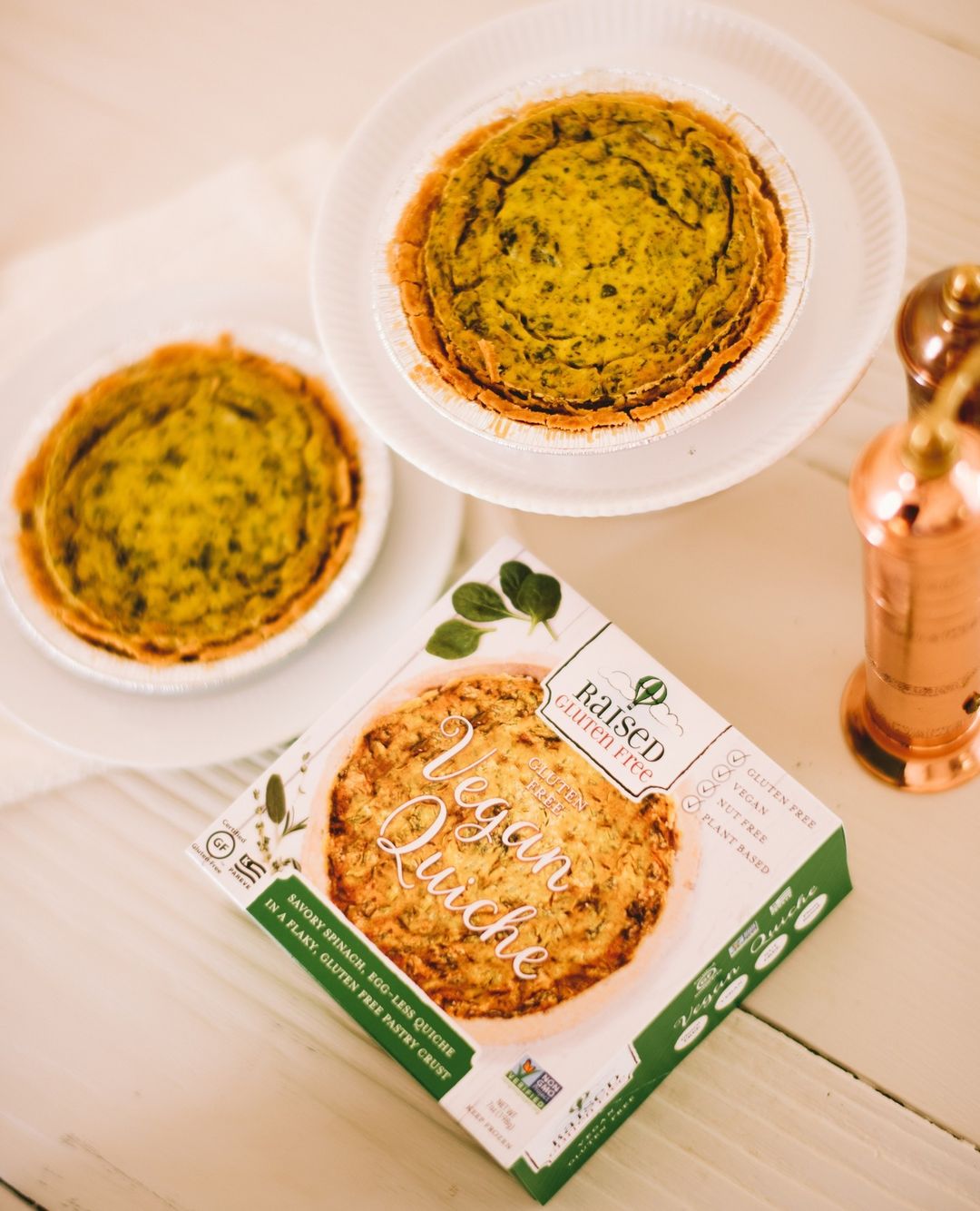 Raised Gluten Free/Instagram
13 Raised Vegan Quiche
Quiche, which originated in France, is usually made with savory egg custard, but there are other ways to get the same soft, creamy texture. Instead of eggs, Raised Gluten Free uses organic tofu and soy-free butter to get the same texture. It's also packed with spinach and herbs for extra flavor and nutrition.
Check it out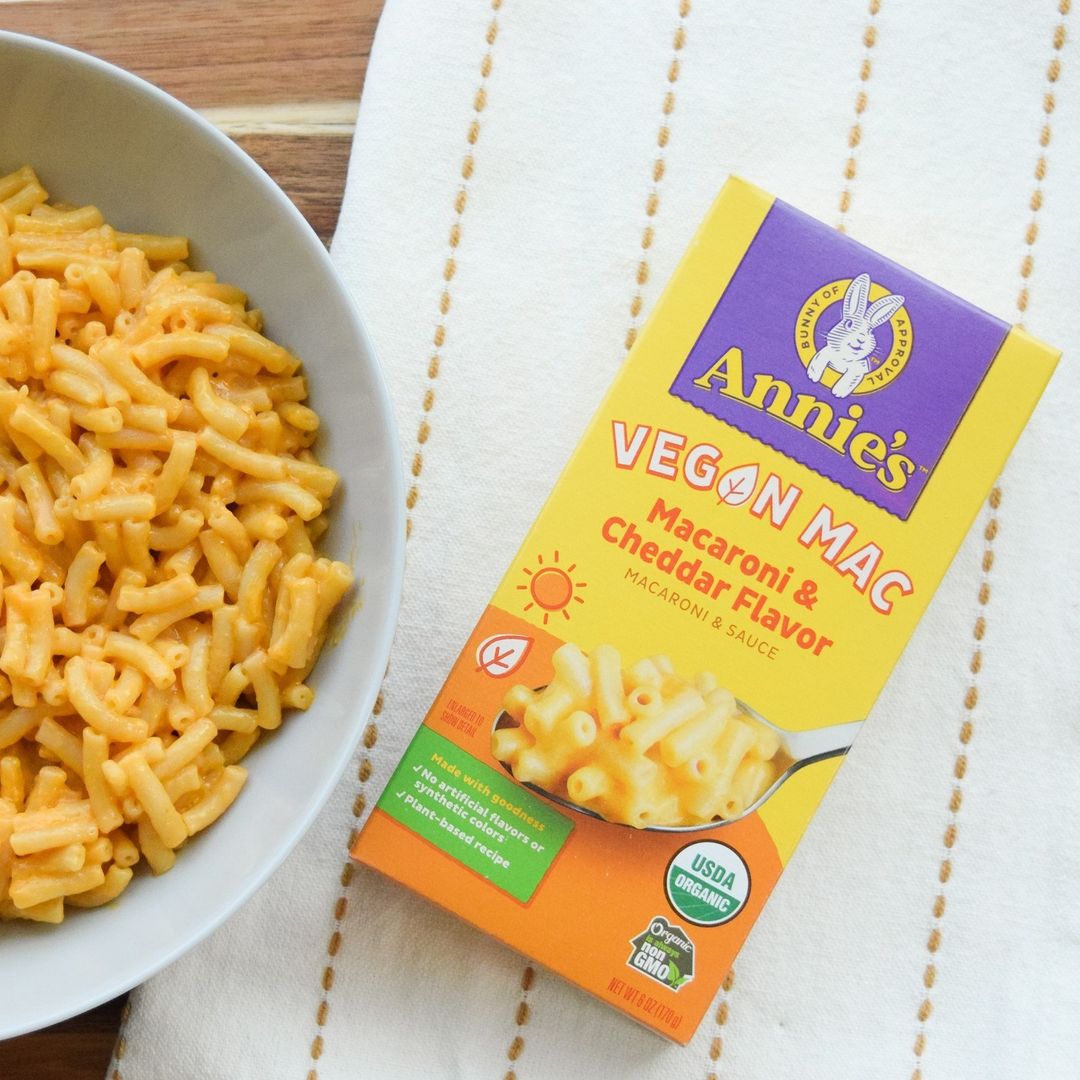 Annie's Homegrown/Instagram
14 Annie's Homegrown Vegan Mac n Cheese
Macaroni and cheese is the ultimate comfort food, and, if you're feeling a craving coming on, this version by Annie's Homegrown can be ready in as little as 10 minutes. It's creamy, cheesy, and satisfying, but entirely dairy-free.
Check it out
For more on vegan food at grocery stores, read:
Here at VegNews, we live and breathe the vegan lifestyle, and only recommend products we feel make our lives amazing. Occasionally, articles may include shopping links where we might earn a small commission. In no way does this effect the editorial integrity of VegNews.